Mike's Favorite Watches of 2020 — Breitling, Ming, Grand Seiko, Omega, Moser, And More
Some of these just might surprise you
2020 was quite a year in all respects and that's true regarding timepieces. Here were some of my favorite watches over the past 12 months.
I recently penned an article on the vintage Japanese watches that entered my collection during 2020. That was a seriously fun article to write, but what about new watches — Japanese or not? Well, I am here to say that this year, of all years, was one of my favorites when it came to new releases. Perhaps I focused more on them than in the recent past, but I don't think so. With so many approachable luxury releases (and many in my favorite dive genre), I really enjoyed myself. Oh, and then there were the bracelets! Seriously, for such a wild year, watch companies made good in an area where they had been making a lot of bad. Let's get on to my favorite watches of 2020.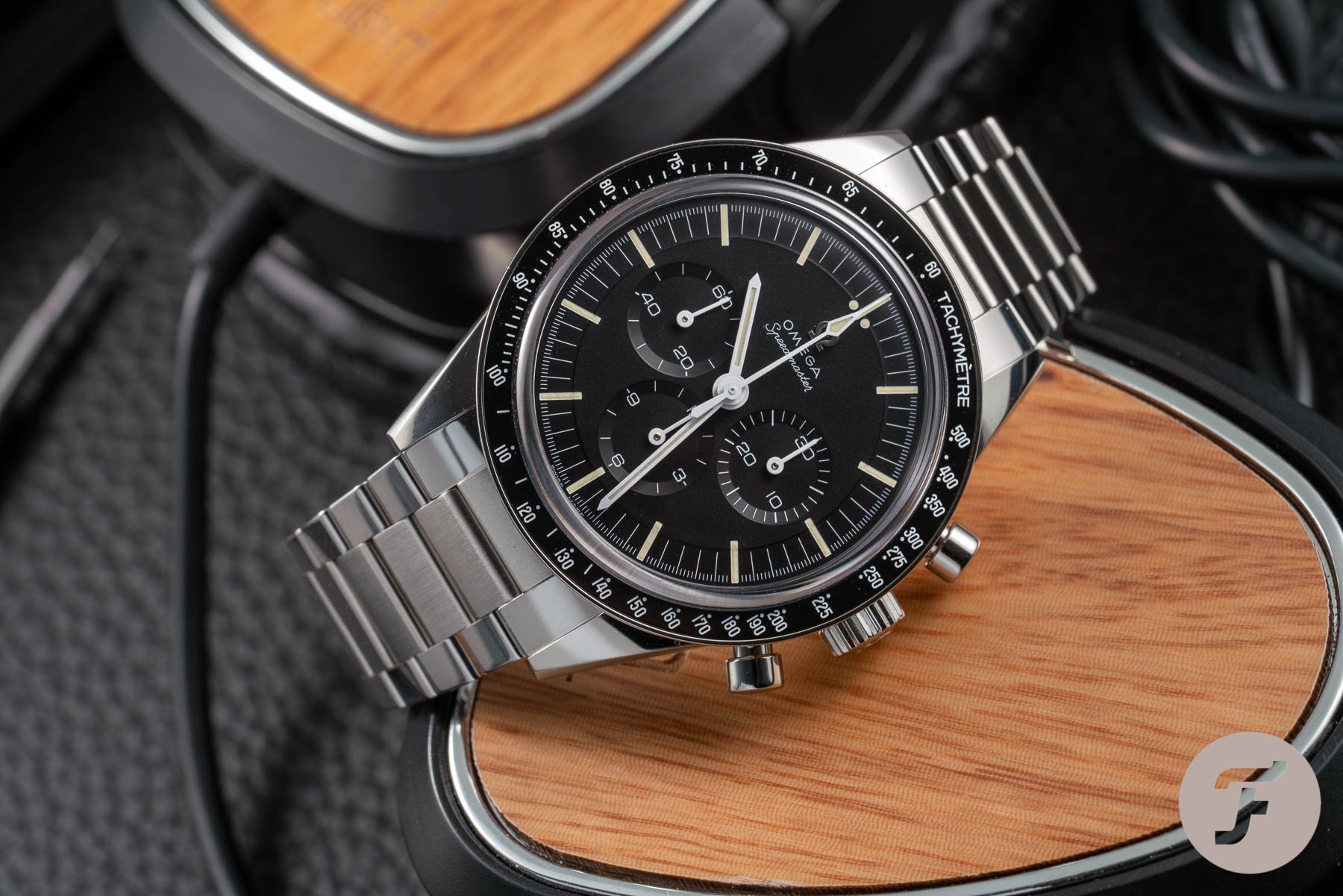 Omega Speedmaster 321
It's unbelievable to think that the Speedmaster 321 led off way back on January 7th. What a release, though! Omega chose the Ed White/Gene Cernan 105.003 as the basis for the first steel application of its rejuvenated 321 movement and what a winner it is. There's a lot of history with this watch and, personally, I have a hard time deciding if I like straight or curved lugs better. More than that, though, I've seen Robert Jan's in the metal and this is a true stunner. Some have whined about the lofty €13,300 price tag, but when your watch receives the AMG engine treatment (one builder from start to finish) and looks this good, get on with it. Most seem to agree because this watch won our first ever Speedmaster World Cup and there's a healthy waiting list. Most felt that the 321 would never return. The fact that it did and that it's in such a beautiful case with modern technology makes it one of my favorite watches of 2020.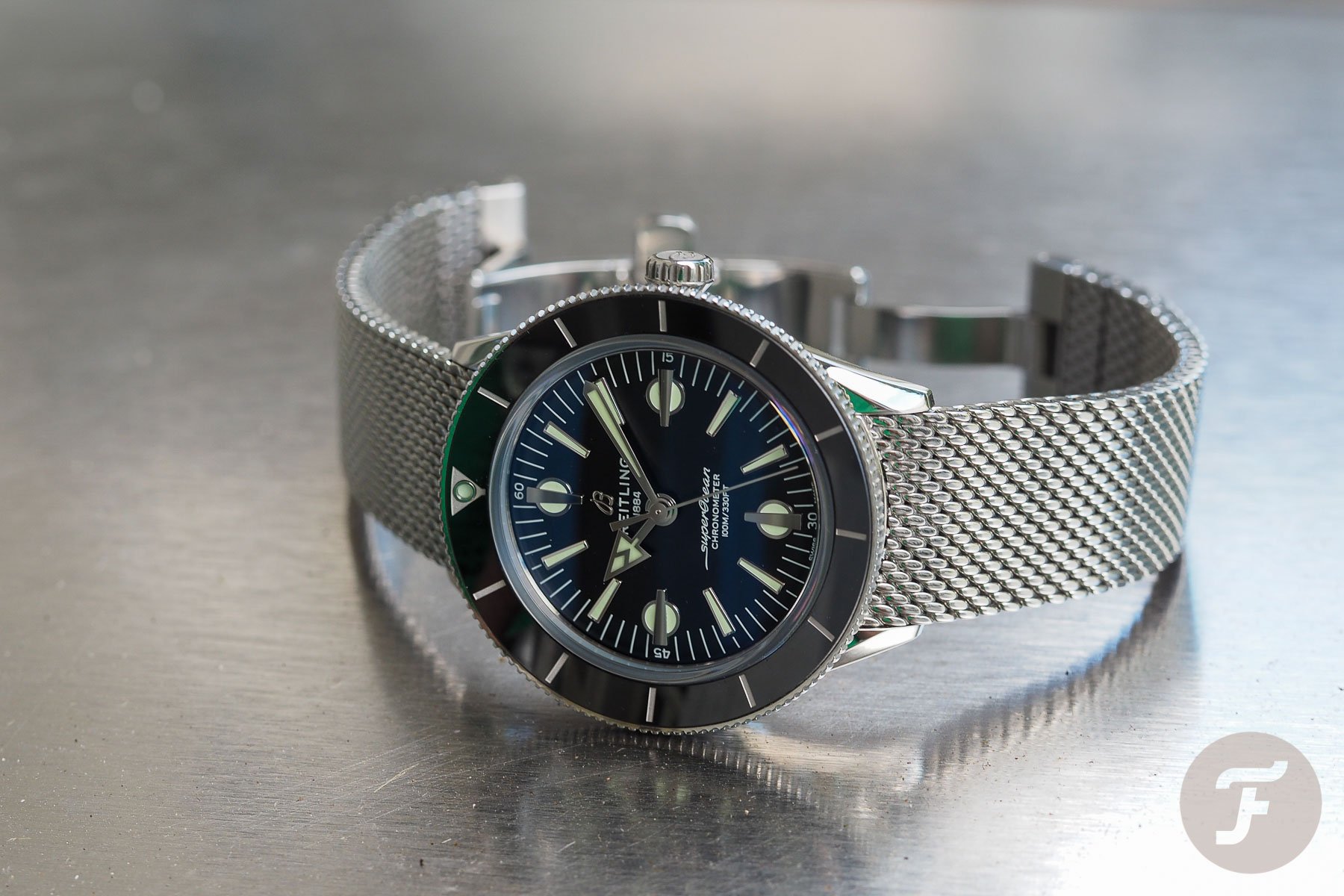 Breitling Superocean Heritage '57
If you've listened to me on any podcast, you know that the Breitling Superocean Heritage '57 is one of my favorite watches of 2020. In fact, as soon as I saw it and chatted with Fred Mandelbaum, I laid my money down. Breitling has been on a serious roll since the arrival of Georges Kern and team. The Superocean, to me at least, represents the epitome of their success. That may sound like hyperbole, but it's an offering from a brand that is now comfortable in its own shoes. The '57 is such a risky watch. It's 38mm under the 42mm stadium bezel and doesn't even have a screw-down crown. It's utterly faithful to the original, which is one of the most elegant divers of all time. Chief designer Sylvain Berneron made this into his passion project and he crushed it. With prices starting at €4,120, they aren't cheap but it's just such a beautifully crafted watch.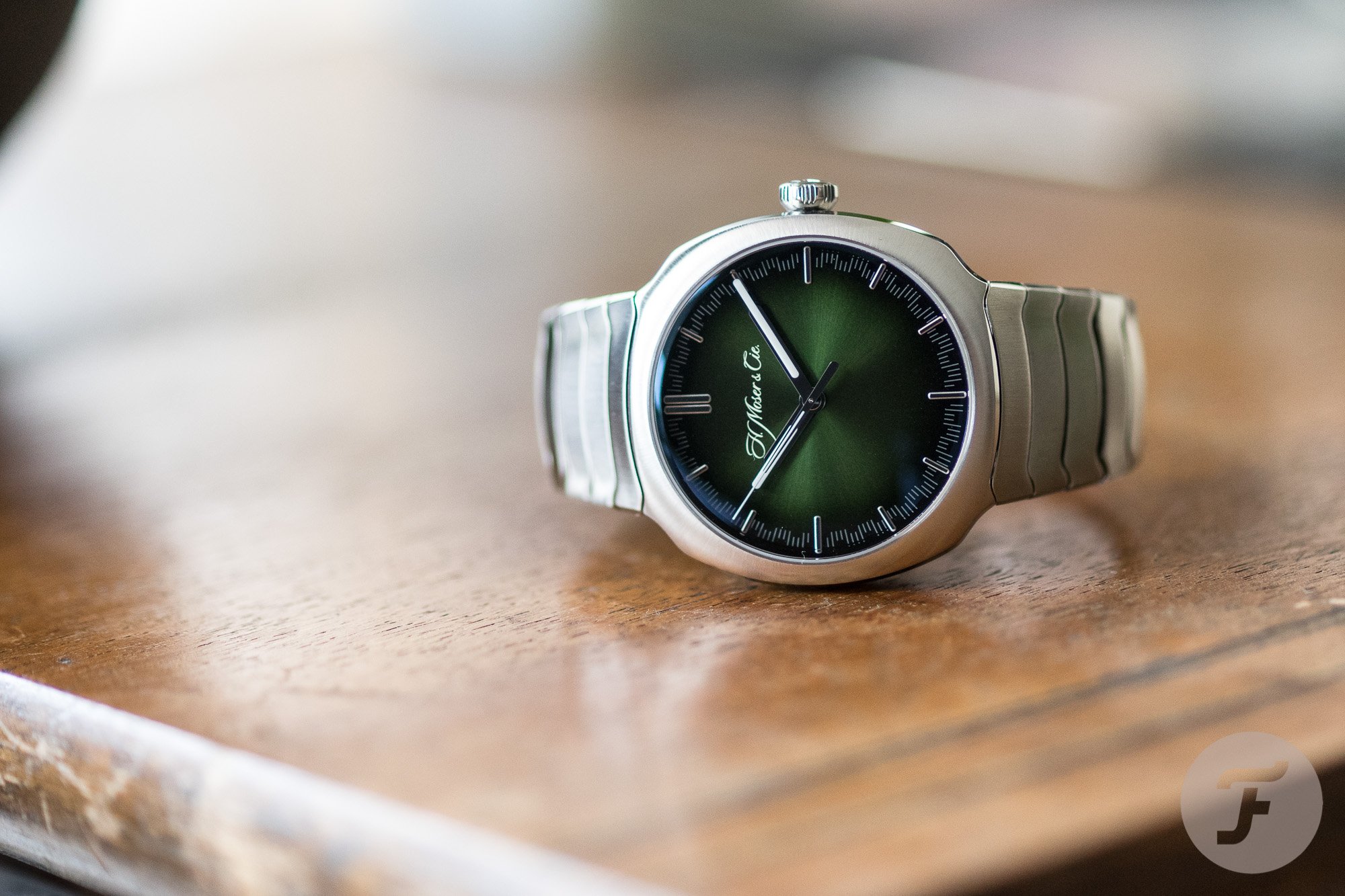 H.Moser & Cie Streamliner Centre Seconds
The Moser Streamliner is easily the fanciest release on my favorite watches of 2020 list. Balazs wrote a fantastic article on the watch and it had me intrigued, but then I saw it — and wore it. Moser creates some wickedly vivid dials and this green pairs well with one of the most intriguing cases and integrated bracelet designs I've seen. Sure, there's some Ebel in there, but that's a positive, right? I slipped this watch on during Geneva Watch Days and just wow! It was so smooth and perfectly executed that I almost went broke on the spot. What a power watch! At CHF 19,900, this isn't cheap, but it would jump well in front of a Nautilus or Royal Oak. Thanks, Balazs for taking such sexy pics and making me want this watch even more!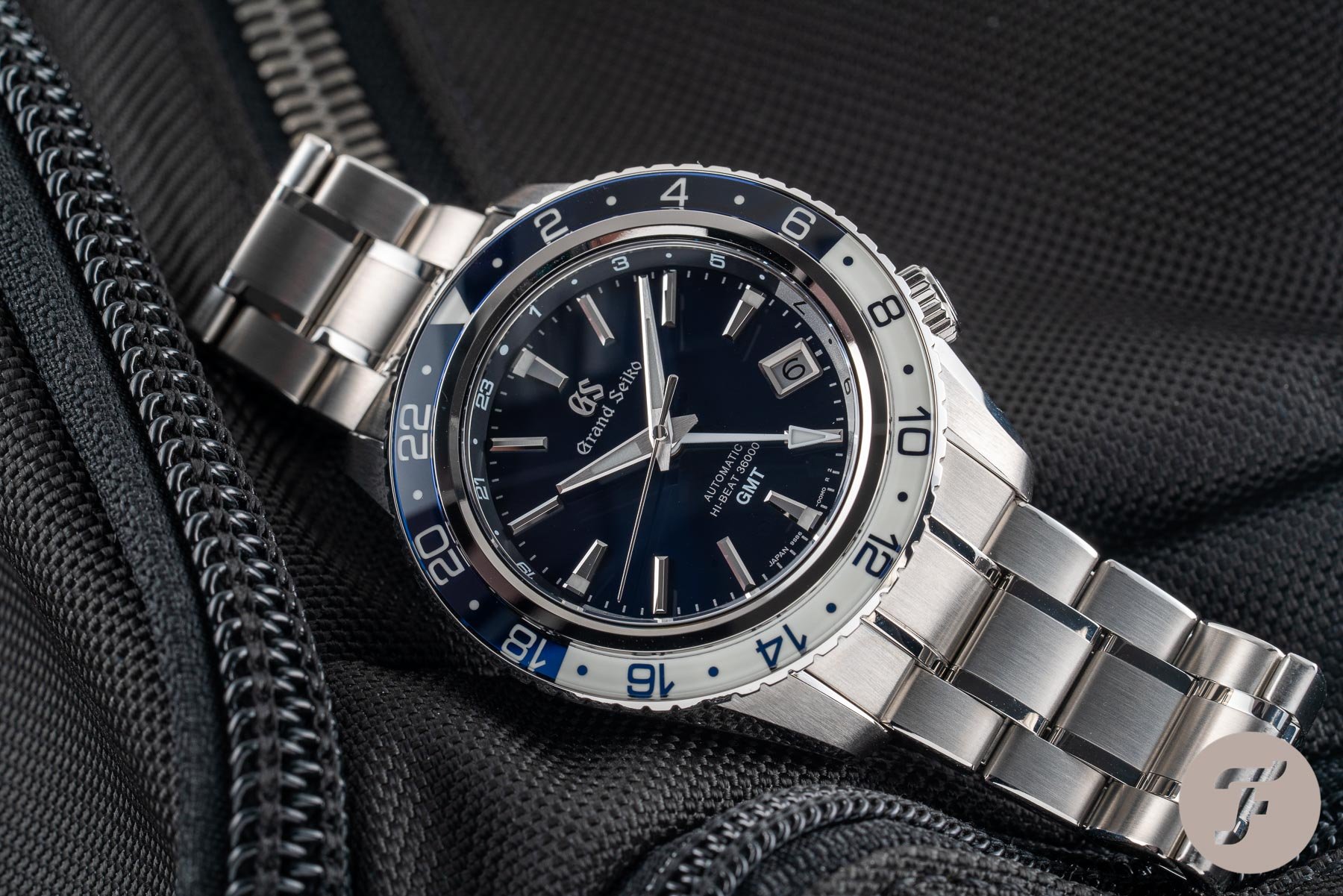 Grand Seiko SBGJ237 GMT
Both Seiko and Grand Seiko released a lot of watches this year during the whole year. I liked many, but then my buddy Marc and I visited the Frankfurt boutique in between one of the many lockdowns. Eric, the always friendly manager, showed us all kinds of things that day. I saw a lot that I liked, but the new Grand Seiko SBGJ237 GMT just flat out blew me away and is one of my favorite watches of 2020. I had read about the 44.2mm case diameter, but the damn watch fit my slim wrist like a glove. And then there are the looks. Sure, the watch uses a two-color sapphire scheme similar to the Rolex, but it's not half/half here. The finishing is amazing and the movement is a hi-beat. Sorry folks, at €7,000, this Grand Seiko kicks the tar out of the GMT-Master II. There's so much goodness here…and it's available.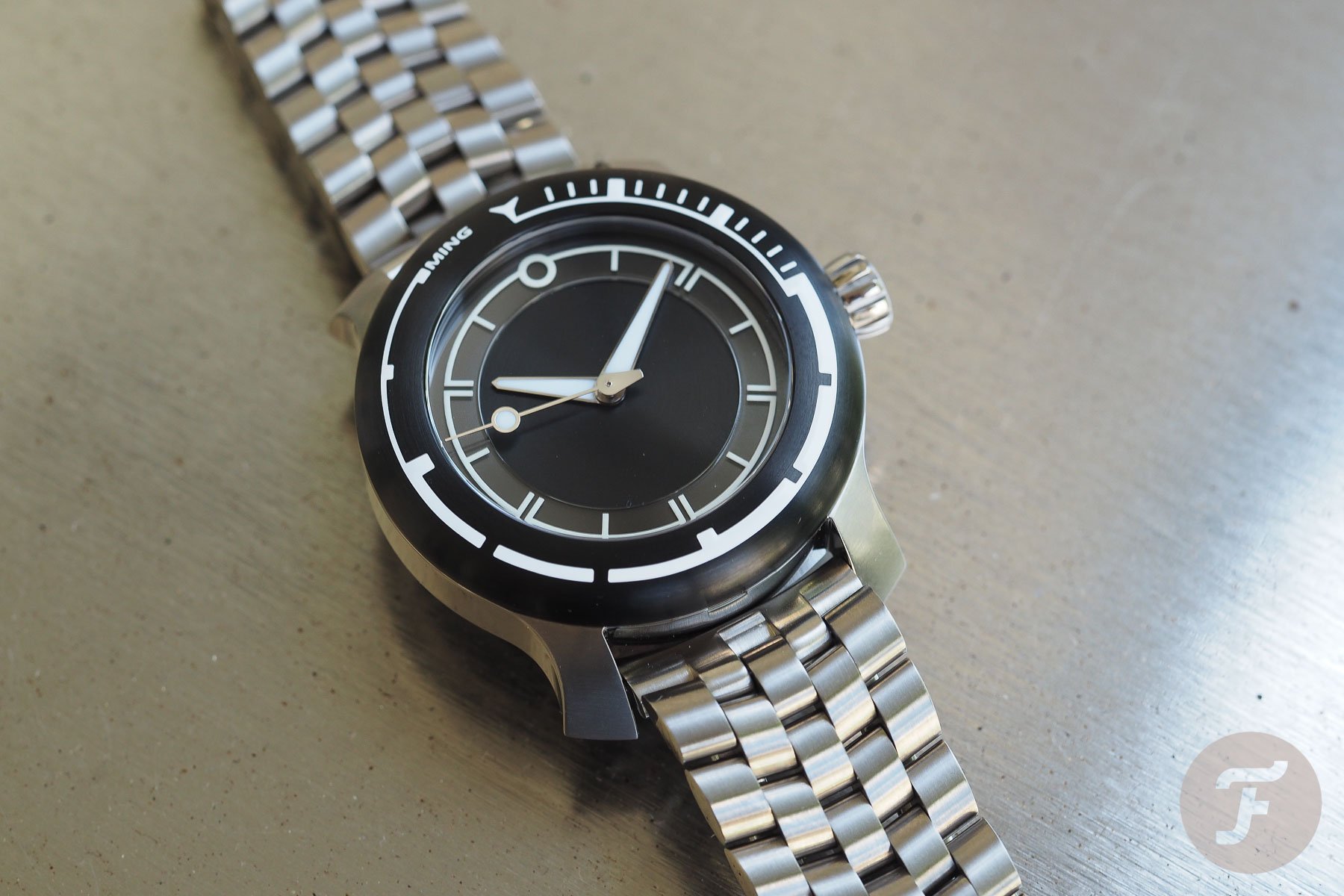 MING 18.01 H41
Ok, the MING 18.01 H41 is no surprise on my favorite watches of 2020 list. I've long been an admirer of the independent brand's styling, finishing, and downright obsessive attention to detail. I'm still pissed off that I missed the original Abyss concept (my fault for not spending the money), but MING provided a salve for my wound. Enter the titanium 18.01 H41 and you have one of the best dive watches to hit the market in ages. "But it's not a good dive watch because of x,y, and z!" Stop it and go buy yet another Submariner lookalike if you're so upset (which you already own anyhow). The saddest part about this watch is that it's done after just 300 pieces. It wasn't supposed to be, but ETA prices and availability are seemingly forcing its retirement. At CHF 3,250 on a bracelet, it's a lot for a non-big brand, but little for what you get. This damn thing is like artwork on the wrist and yes, I love the bracelet despite it not having a wetsuit extension or meeting the case. This one isn't for everyone, but hopefully, the 300 are on the right wrists.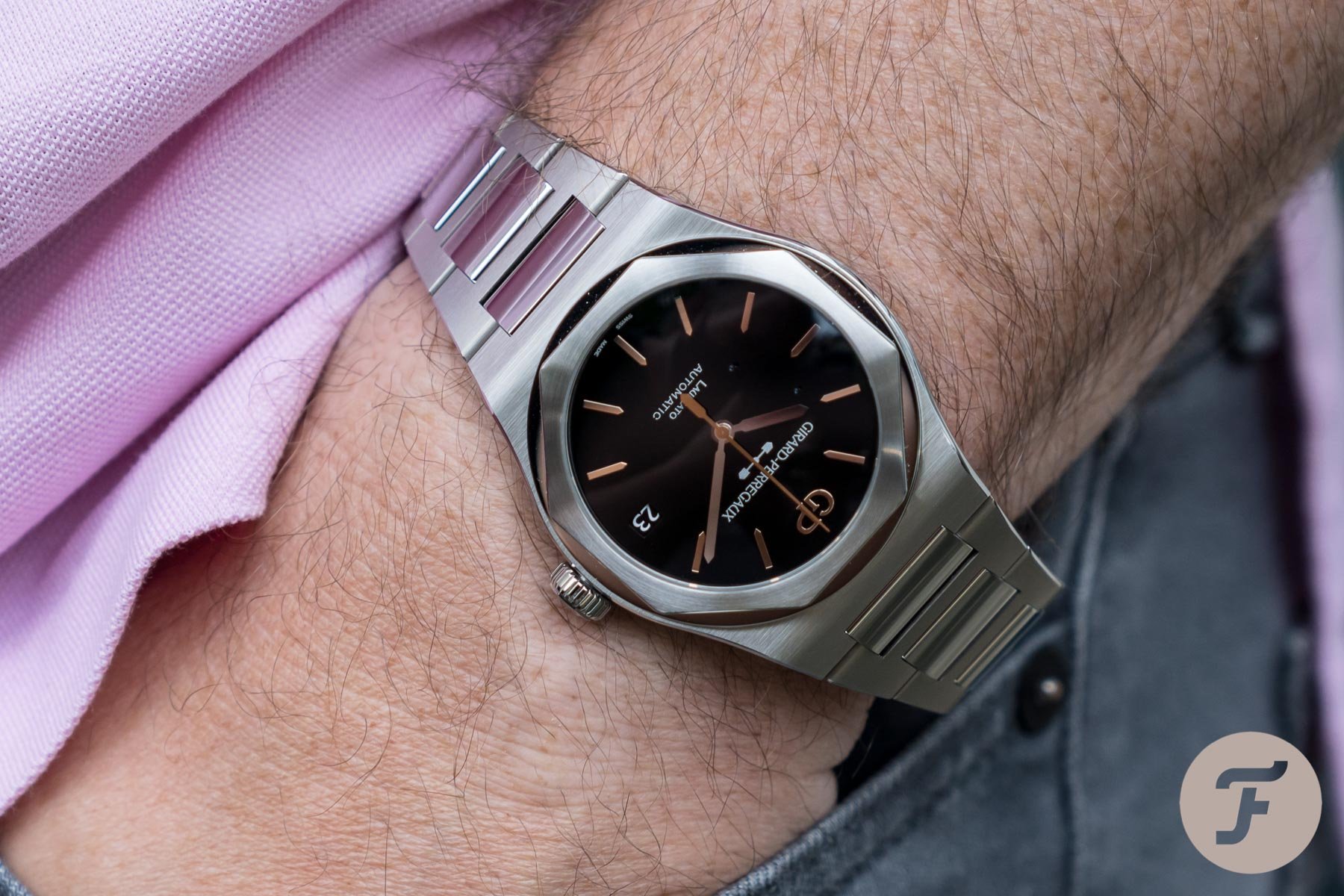 Girard-Perregaux Laureato Infinity
I bet you didn't see the Girard-Perregaux Laureato Infinity Edition as one of my favorite watches of 2020, did you? Well, I have a soft spot for GP because my Dad picked up a high-frequency model on my parent's honeymoon back in the '70s. I watch them from afar, but I've struggled to find modern releases that work for me. That all changed during 2020. The Laureato has been a nice watch, but the brand kicked it up a notch with this year's limited edition Infinity with an onyx dial. It pains the hell out of me that this isn't a regular release because it looks so damn good, but 188 people will get to wear a stunningly beautiful watch that reminds me a bit of the Genta Ingenieur. At CHF 12,260, this 42mm beauty would also take my money before the other integrated bracelet mainstays.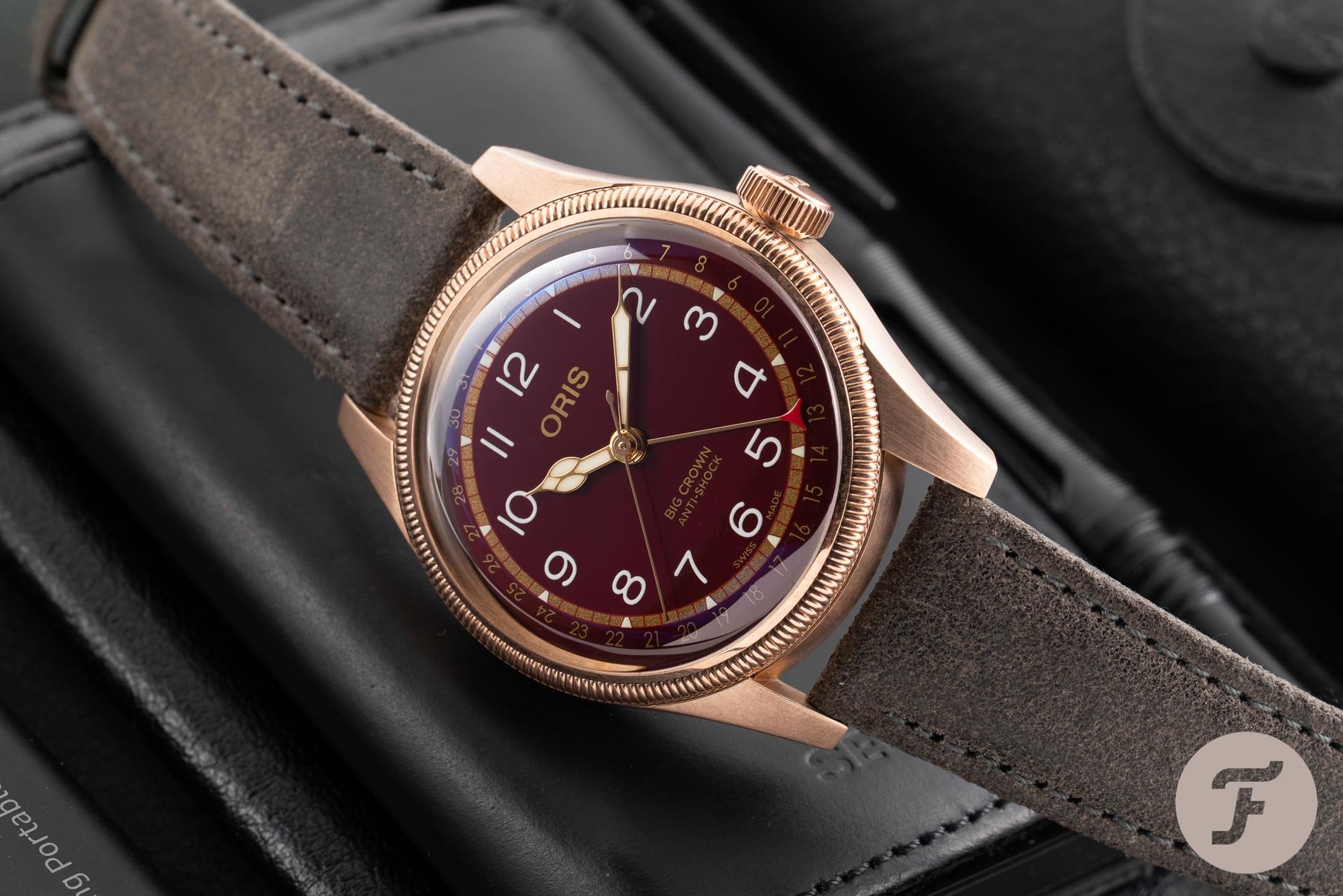 Oris "Fratelloris"
You probably saw the Oris Big Crown Pointer Date Bronze Fratello collab as a shoo-in for my favorite watches of 2020. Well, you were right. In all my years of loving watches and my few years of writing about them, this watch was massive for me. Seriously, sit there and ask yourself how excited you'd be if a beloved brand (along with your watch buddies here on Fratello) decided to put a version of your home-cooked watch into production. Exactly. This was seriously exciting for me and the best thing is that model #1 now sits on my Dad's wrist. He deserves it for so many reasons, least of all for infecting me with his horological passion. You can read more about my thoughts on this lovely 40mm piece and head to our shop for one of the few remaining pieces at €1,950.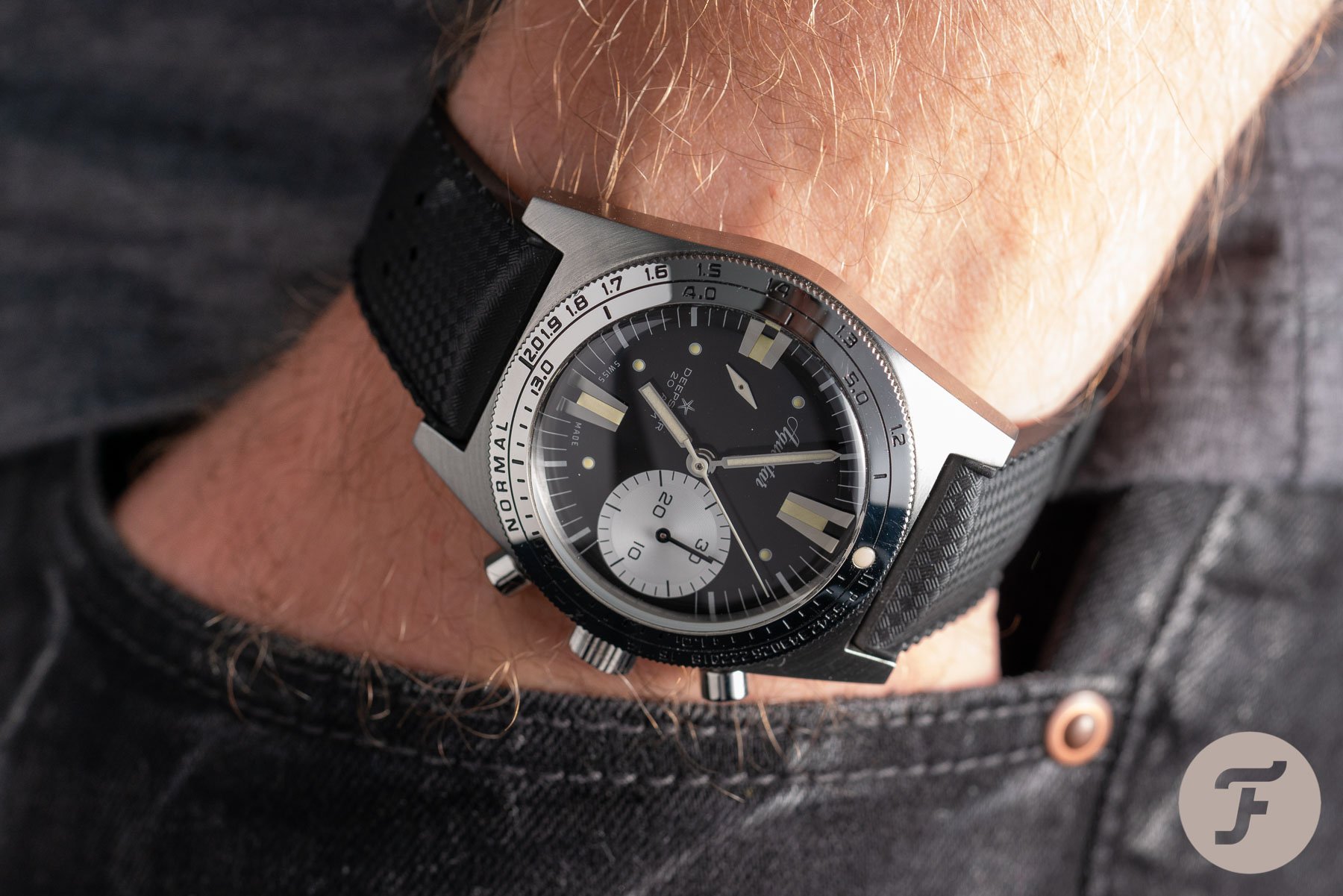 Aquastar Deepstar
The Aquastar Deepstar is one of the cooler releases this year and makes my favorite watches of 2020. Firstly, just spend a few minutes talking with brand leader Rick Marei and it's hard not to get excited about his latest project. That's exactly what Balazs and I did during a lengthy drive to the Netherlands in September. Rick explained why Aquastar was so important historically and why it meant so much for him to bring it back. Thankfully, the new Deepstar comes correct with gorgeous finishing and an upscale column-wheel automatic chronograph. Yes, it's bigger and thicker than the original, but it's a seriously well-balanced watch. $2,790 isn't a drop in the bucket, but this is one well-crafted diver. If the Deepstar is any indication, more good things are headed our way from Aquastar.
Timex MK1 Mechanical
The Timex MK1 Mechanical is by far the least expensive piece on my list of favorite watches of 2020. At just $185 or so, it's a fraction of the cost of the others. Still, it offers things that others simply don't in this price range. Some deride its Seagull movement and even state that the price is too high. Balderdash! People mention the Seiko SNK as a competitor, but it's an automatic. I love a manual wind watch and this Timex brings that in a seriously attractive package. The military looks, a 36mm case, acrylic crystal, and 50 meters of water resistance all add up to a lovely nugget of wrist wear. They sell out frequently, but they're worth the wait.
Hopefully, you enjoyed a look at my favorite watches of 2020. There were some big names that I left off the list. Their watches didn't bother me, but they also didn't tickle my fancy as much as the pieces I mentioned. Also, my interests don't tend towards the higher end nor toward overly complicated watches. It's simply how I roll — simply. Let us know what your favorite watches were during this interesting year and let's all look forward to what comes our way in 2021.