Oris Is One Watch Away From Being The Best
Watch out, Rolex — Oris is coming for you
What is the quintessential watch? What is the watch even non-watch nerds recognize? Rolex? Maybe. The Crown certainly has been king for a long time. But times change, dynasties crumble, and every age has its end. It may be too early for most to see, but Rolex is departing from what it once was for (possibly) better shores. No longer a watch for the professional, intrepid citizen, Rolex's absence is leaving a huge void. Well, Oris has been quietly working to become the next "watch", and the brand is just one watch away from ascending the throne.
Rolex is an idea more than a watch. This is true more so now than it has ever been. The Crown's association with success and prestige has led to a worldwide phenomenon, and subsequently, worldwide shortages and price hikes. While still producing impeccable timepieces, the brand's mark of prestige and extreme lack of accessibility has eroded any connection Rolex might've maintained with its humble origins. But the faction of watch wearers oriented to simplicity, economy, and uncompromised quality remains. With plenty of brands vying to satisfy that market — Seiko, Nomos Glashütte, and many others — Oris is the only one positioned to be the next standard in that category.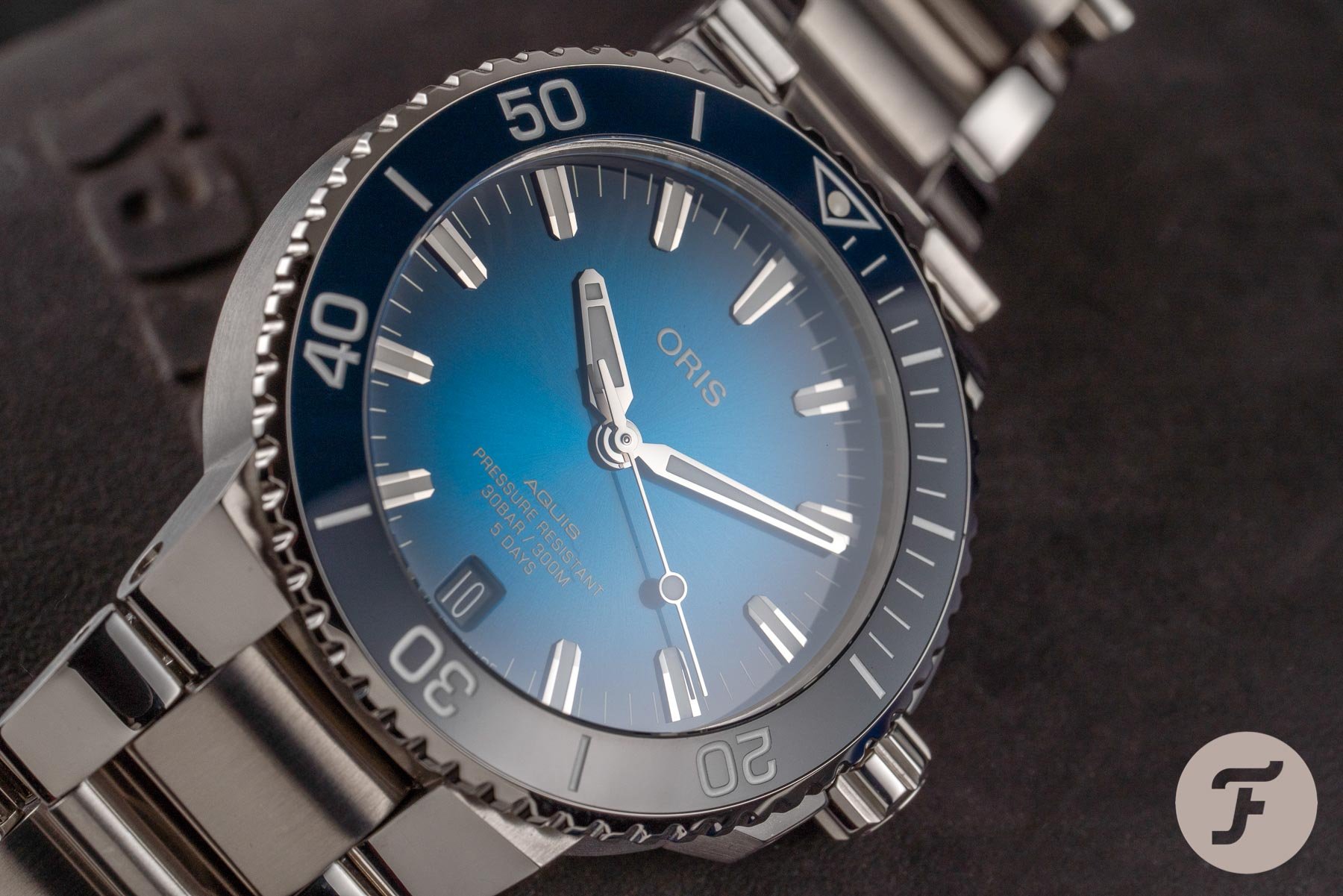 Oris rising
Enough about failing (or transcending) empires. The juxtaposition of Oris against Rolex is only for illustrative purposes. Rolex has an excellent track record, all things considered. Oris does too, and I'll use their similarities to build a case.
400 reasons
From a strictly product-focused standpoint, Oris is "the new standard", as the Hölstein brand has taken as its catchphrase. The Caliber 400– and derivative-equipped watches (received with subdued fanfare) usher in a new century of watchmaking. The three pillars associated with these movements — a five-day power reserve, a 10-year warranty/service interval, and extreme magnetic resistance — are an industry first. In recent years, Rolex upped its recommended service intervals to ten years, but its warranties are still maxed out at five. Likewise, anti-magnetism, a property long associated with Omega, is fairly new among most other companies, Rolex included.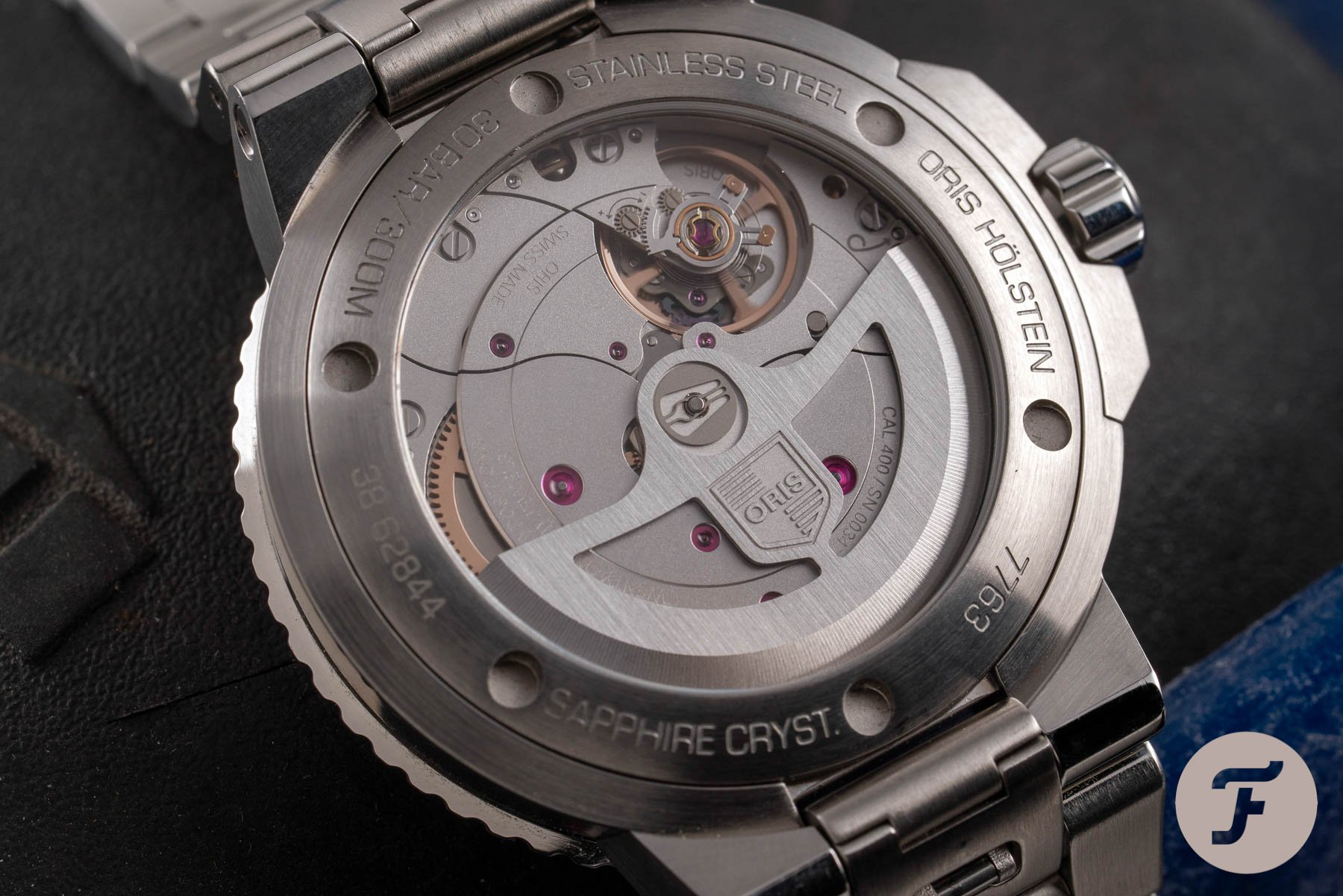 A five-day power reserve, while unnecessary for a watch worn daily, is a nod from Oris to the current environment of consuming and wearing watches. The brand recognizes and supports a clientele not dedicated to one-watch collections, but rather, enthusiasts likely owning multiple watches, constantly in rotation.
But if you like standard…
Unlike almost any other watch manufacturer (though Stowa comes to mind), Oris provides options. Oris has not used its variations on the Caliber 400 to replace its tried-and-true Sellita-based movements. Most watches sporting the new 400s are still available with Sellita movements at a significantly reduced price. Like the approach to the production of the unlimited Aquis Upcycle with the polarizing recycled PET-plastic dials, Oris seems content to continue making watches as long as they keep selling.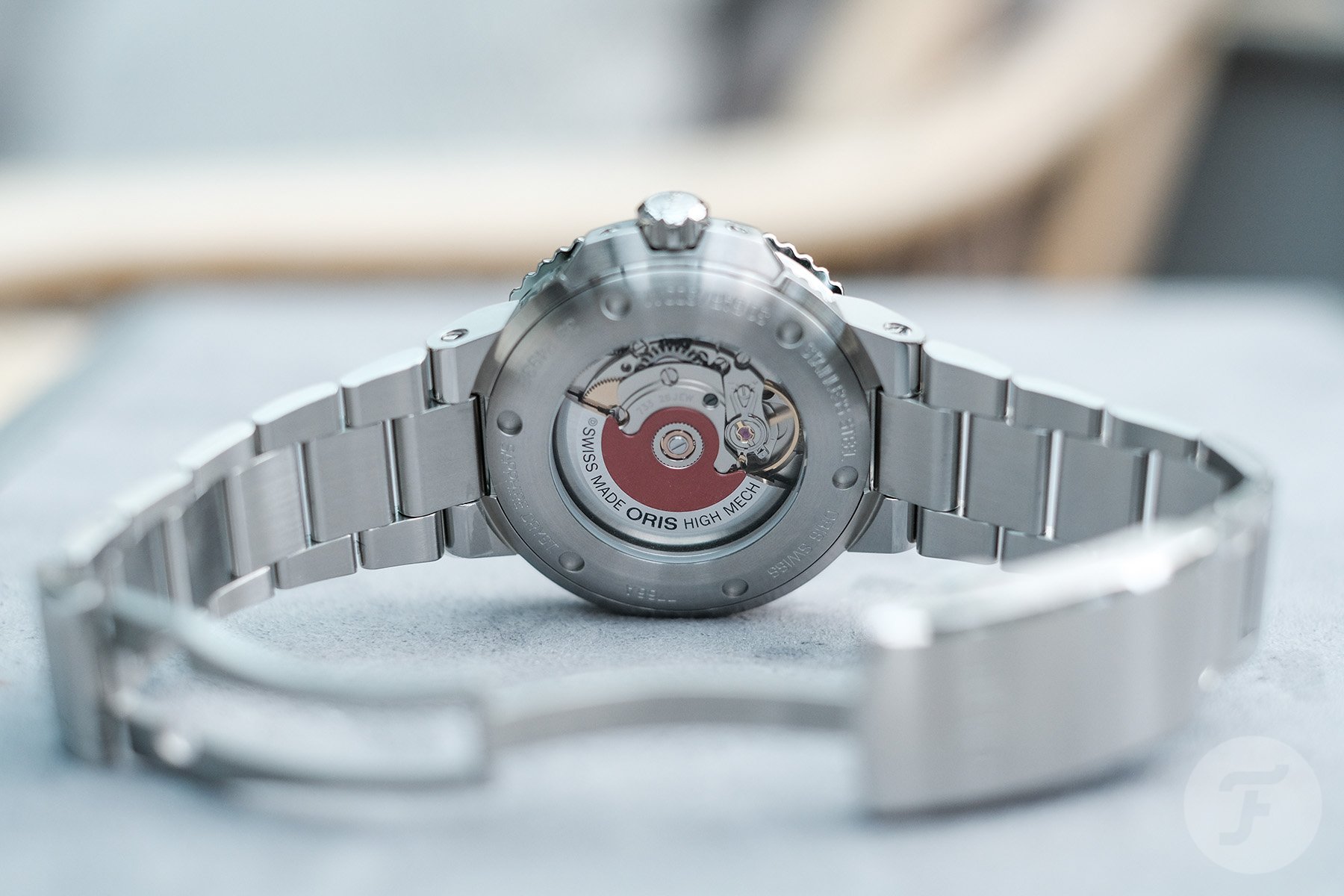 A watch you can buy… today.
Selling watches is an important aspect of generating revenue for a watch company. I say this because I think some companies may be trying to sell fewer watches. Really though, inflation is here, at least painfully so in the United States, and watches are not exempt from economic trends. But whereas Rolex, Seiko, and many others have been steadily raising prices on relatively unchanged watches for years (even pre-pandemic), Oris's prices haven't budged for a while now.
Oris's prices will go up, I can promise you that. That is the nature of pervasive inflation — at any rate — in a globalized economy. But the resistance to arbitrarily increase prices tells me that when those increases do come, they will be economically based and commensurate with larger market forces. This is an important distinction to make. Oris is interested in selling watches right now, and as many as possible. The brand isn't interested in positioning itself artificially within any particular echelon of the watch market. Oris is hungry to build a loyal global customer base using its own identity, commitments, and — most importantly (though I shouldn't have to say it) — watches.
Lineup and see
There is a balance in selection size between a microbrand and a behemoth. Have too few watches available, and you are labeled as a niche anchored to whatever trait or design that sets you apart. Have too many, and you become a veritable watch shopping mall. Rolex has its selections honed in. There is a watch (theoretically) for everybody, all contained within 15 model lines. Oris has accomplished the same… with seven. I'm a minimalist at heart, so I'm certainly biased, but simplicity is important when creating and maintaining brand recognition.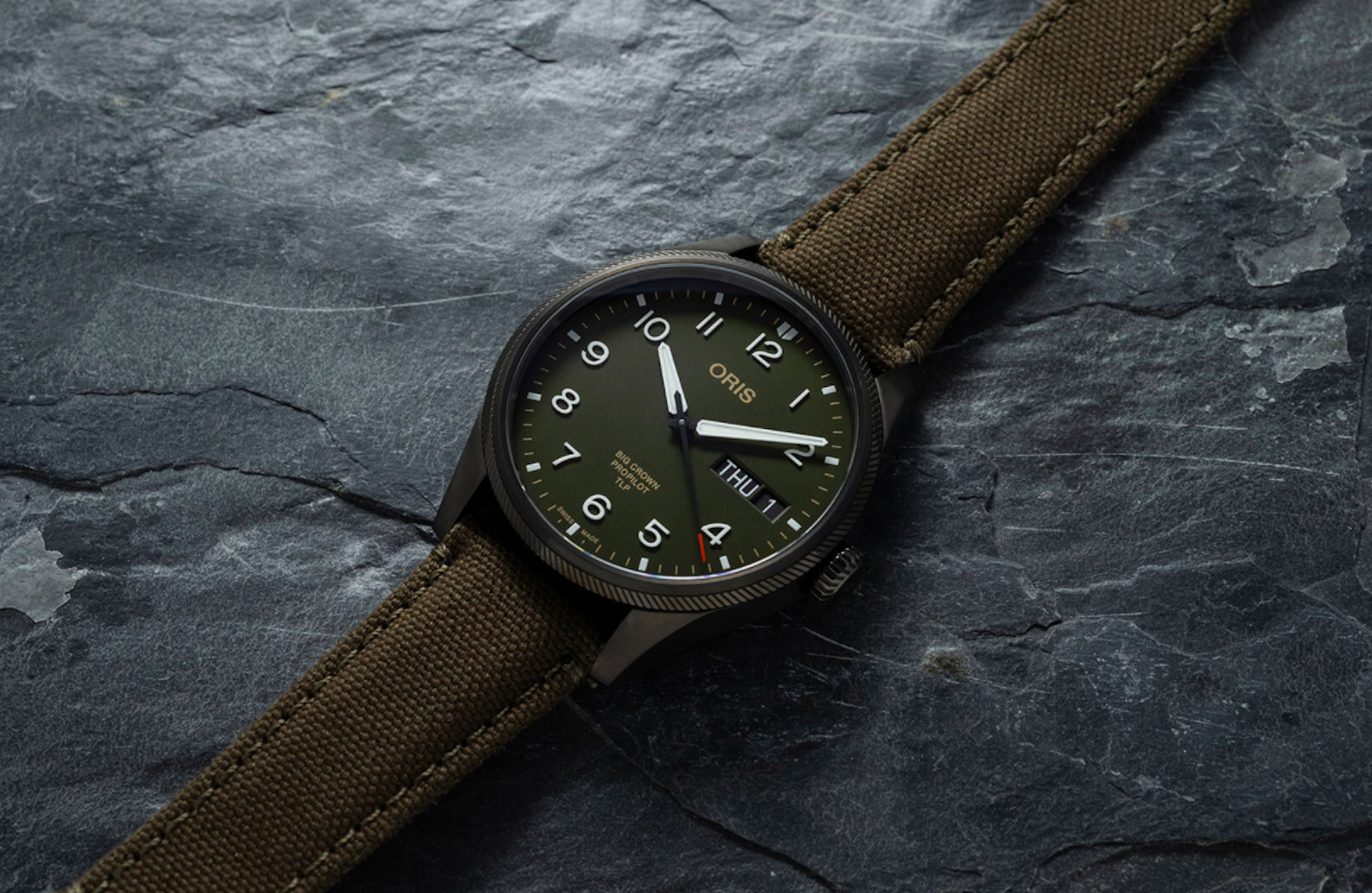 Tool/sport watches are easily relegated to the Aquis and Propilot (and Propilot X), for above- or below-water activities respectively. Vintage standards are kept to the Divers Sixty-Five and Big Crown lines, again, for below- or above-water aesthetics. Dress watches are within the Artelier and Rectangular lines. And yes, Oris gets to check the quirky rectangular watch box.
…Oris has succeeded in presenting seven Oris watches, but a thousand variations for any person to choose from.
Within each model line are hundreds of variations, and that's all fine and well. Different Aquis and Propilots are specified with unique features like depth gauges or altimeters. Divers Sifty-Fives and Big Crowns come in all manner of steel and bronze variations. Across most lines are dial colors galore, and those dials are gorgeous. What's important is that Oris has succeeded in presenting seven Oris watches, but a thousand variations for any person to choose from.
Prices and people
And "any person" is the goal here with Oris. Pricing on non-limited, no-frills models firmly sits within entry-level Swiss. The watches punch at or above their pricing, especially in light of current industry trends. Oris's advertising can be found in American light rail stations and other pedestrian venues. Rolex's clientele is welcome, but Oris isn't focused on people who need to wear a crown. Oris wants citizens (shame the name is already taken).
Even if you don't come across its advertising out in the wild, Oris's wide reach is observable on its website. Hand models sporting Oris watches span various ethnicities. The brand's community empowerment endeavors feature all manner of impressive people of color, including the remarkable diver Carl Brashear, the namesake to one of Oris's most popular limited-edition lines for years now. The latest releases of Monkey King-themed Aquis models come from Chinese mythology and film history. It's clear that Oris is standing with arms wide open to a full-spectrum international market left adrift by watch brands either no longer interested in being widely available or without a strong brand persona.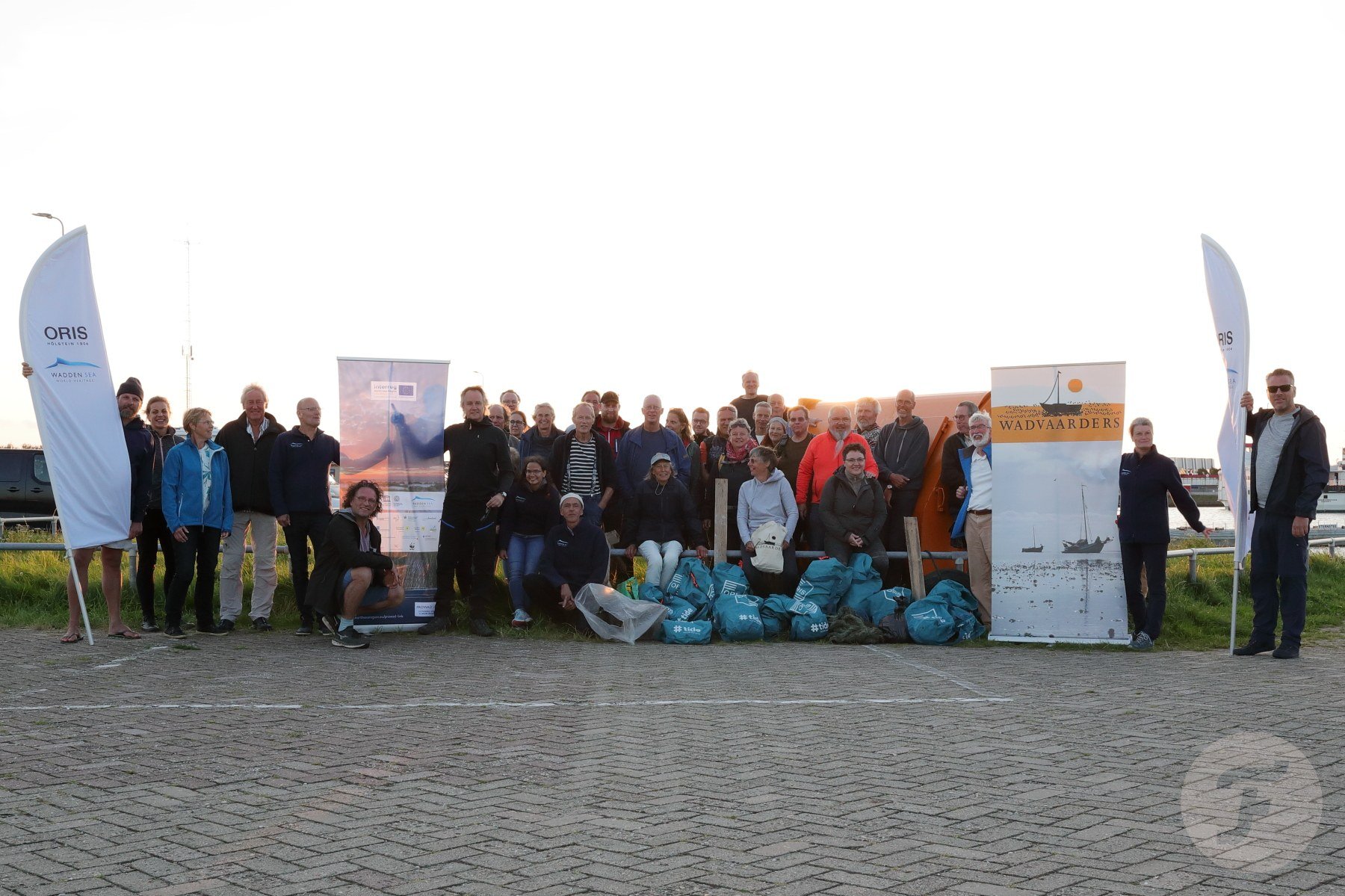 Arms wide open
There's a corporate chain of Italian-themed restaurants here in the United States called Olive Garden. The food is fine, I guess (unlimited breadsticks, anyone?). But for 14 years and most of my childhood, Olive Garden commercials featured a slogan that seems pertinent: "When you're here, you're family". I'd be appalled if any watch company thought it a good idea to coopt that slogan for itself, but Oris seems to be exuding — nonchalantly or with great effort, I can't tell — a sense of welcome belonging to any who are interested.
Oris's commitments to social and environmental efforts are front and center (and far from empty gestures). The brand has both a wide reach and representation. And its watch catalog is varied enough to offer something to anyone — regardless of gender — with refinement and simplicity that won't intimidate. Oris is, in a sense, Rolex 50 years ago, and so much more. But Oris is missing one thing — one final piece — to make it the Crown-killer it's so poised to become.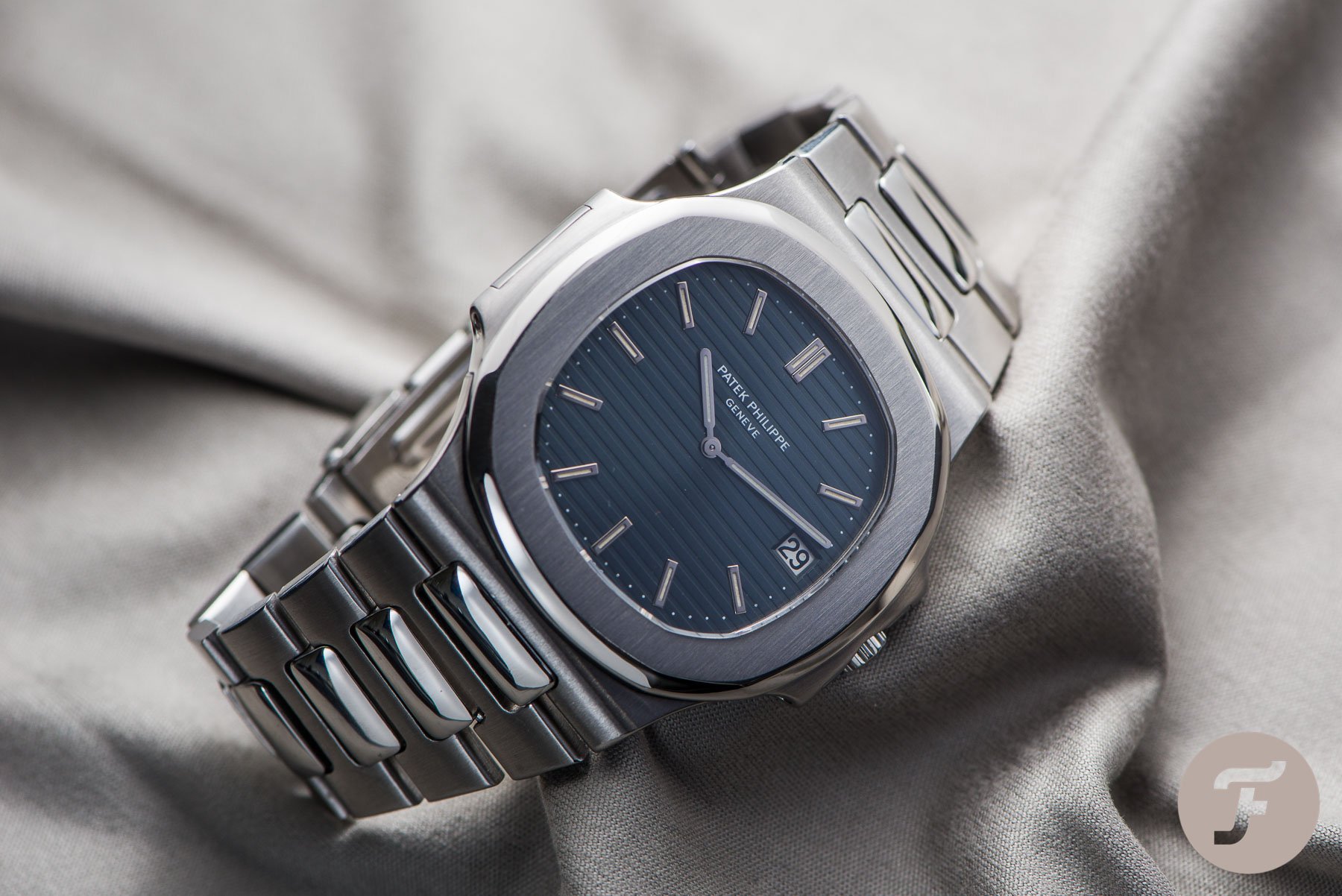 The missing watch
Vacheron Constantin, Patek Philippe, Audemars Piguet… These brands and more each offer a certain style of watch that Oris has yet to deliver — the smooth-bezeled steel sports watch with an integrated bracelet. AP and Patek are in a different playing field than Oris, I know. Tissot and Zenith are natural bookends to sandwich Oris between price-wise, and they both have steel sports watches with integrated bracelets. The point is, Oris is missing a modern (or 1970s-nostalgic) steel sports watch.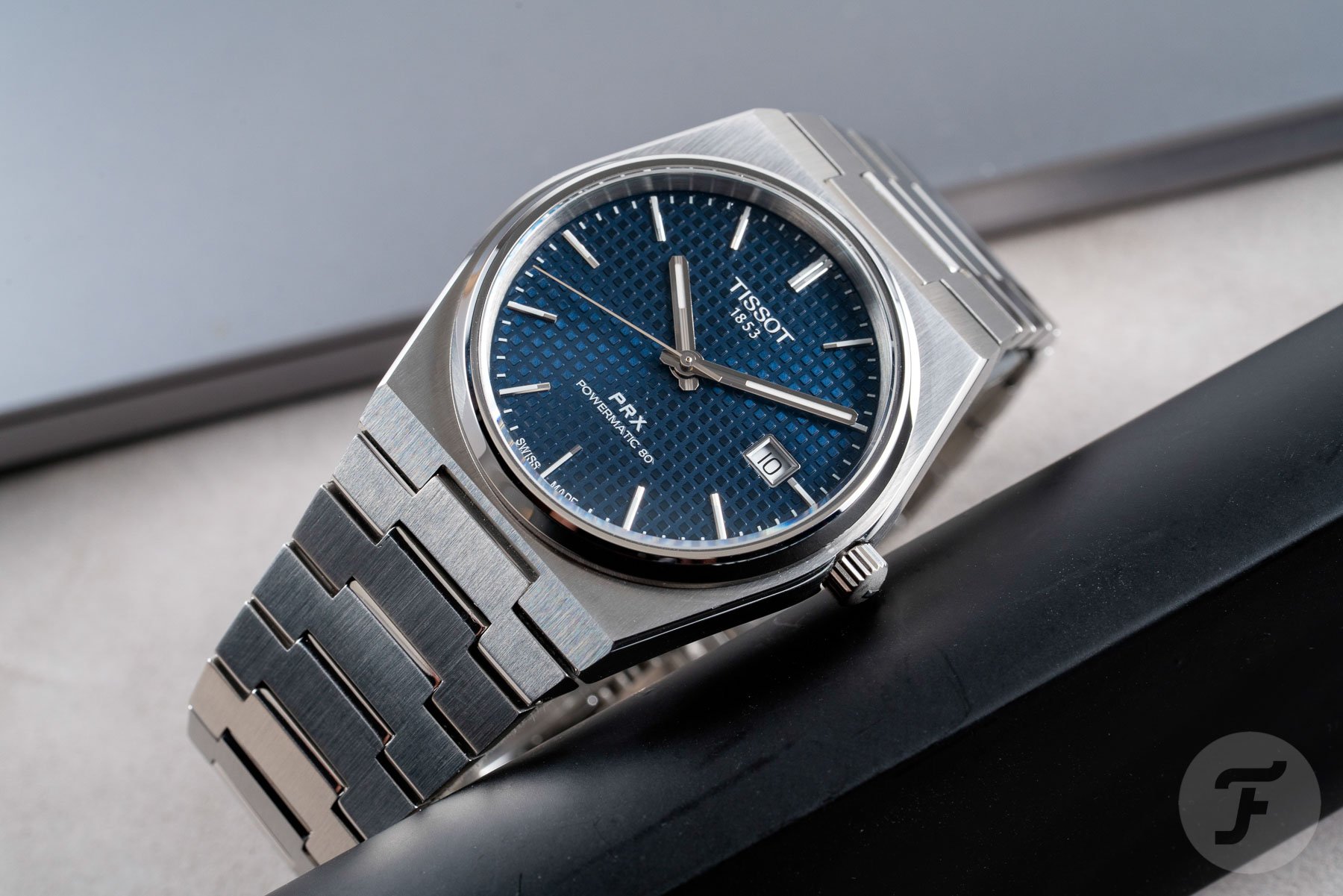 As elegant as the Big Crown lineup from Oris is, cathedral hands and numerals are not modern design cues (that's modern as in "present-day", not Modern). The Rectangular line is Art Deco, a design now 100 years old. While the Propilot lines are contemporary in presentation, the watches don't present anything strikingly unique. Really, it is with the Aquis that Oris has something to offer that is bold, elegant, and purely Oris. But the Aquis watches have dive bezels.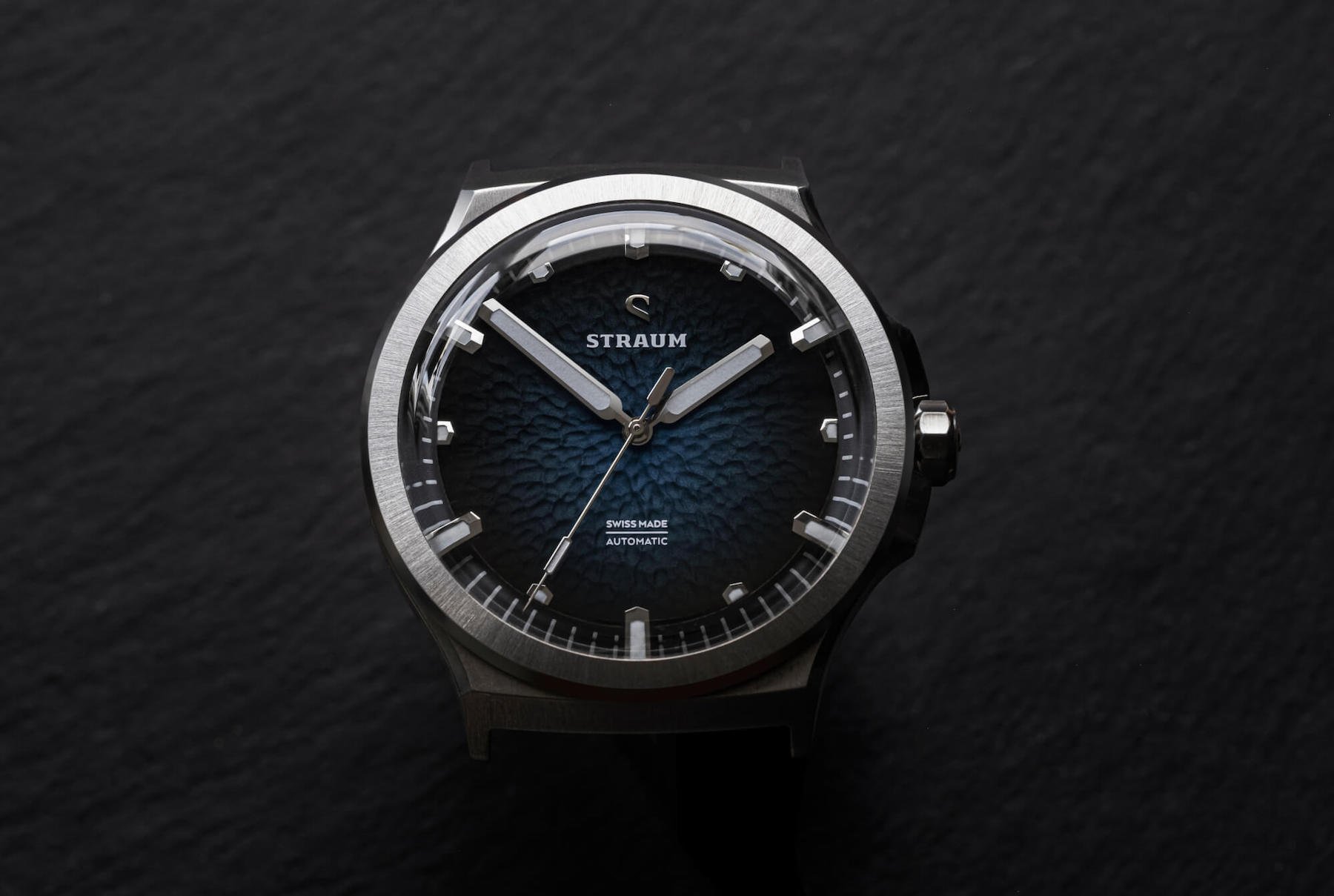 An Oris Aquis for Terra Firma
I'm not entirely crazy for suggesting an Oris Aquis with a smooth bezel. I've seen it, in my mind's eye, yes, but also in other watchmakers wanting to see that type of watch manifested. Straum, a microbrand from Norway, released its inaugural Opphav line a couple of years ago (to great enthusiasm from Fratello). While the Opphav watches in no way plagiarize, the design cues — tapered sword hands, similarly appearing indices, and chunky yet tapered crown guards — evoke (at least for me) a watch that would not be far from a bezel-less Aquis. To Straum's credit, the watches are beautiful, and no other company can touch those gorgeous scooped dials.
Contemporary, bold, and simple in all the right ways, a naked Aquis could become the watch…
Aquis is Oris's unique offering to the world. It has an evolving design language that is recognizably Oris. It spans colors, sizes, and complications. It's available for as little as $2,000 to more than $20,000. Its only limitation is its strict adherence to the dive bezel. A smooth, fixed-bezel variant of the Oris Aquis could become a standard, and perhaps even the flagship model from Oris. Contemporary, bold, and simple in all the right ways, a naked Aquis could become the watch, as visual definitions of forms go. Rolex watches may still look the part, but a watch you can't wear isn't "the one".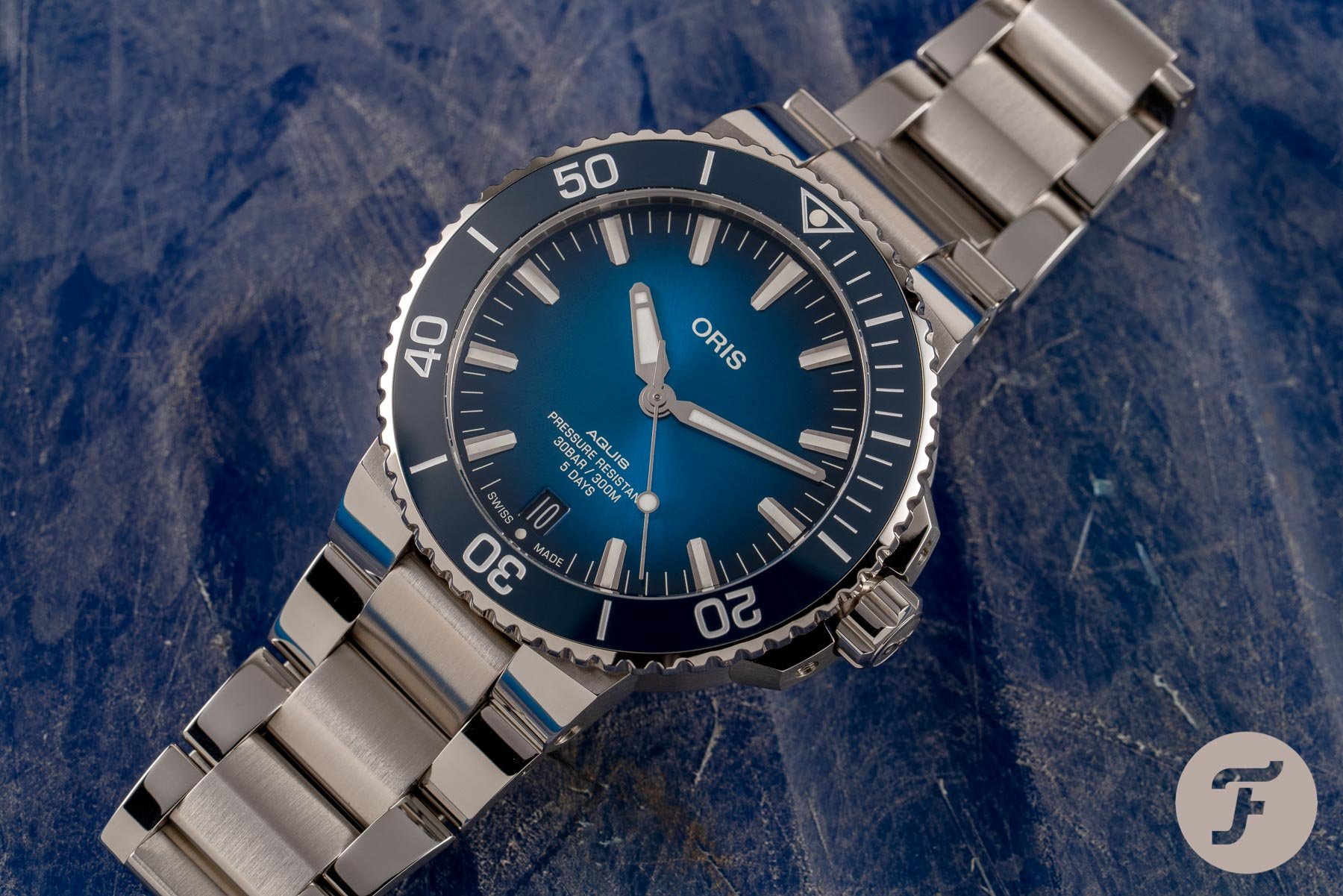 Push and wait
This is, of course, an enthusiast's pipe dream. In actuality, all Oris has to do is push and wait. That is to say if the brand keeps doing as it's done, I believe the market will eventually yield and Oris's efforts will be rewarded. The brand can only continue up from here. But I fear that without a calling card — a quintessential offering that becomes ubiquitous with the brand — Oris runs the risk of never ascending in the public's awareness and evaluation. Maybe that's a good thing. I don't know if the hype machine is better to be sought out or avoided by a company.
What Oris does is good, very good, all the way around. Oris may one day be recognized as the best within the confines of its station, as Rolex was, with or without a bezel-less Aquis. Or the brand may continue to be another watch company — good, yes, but not the best. What do I know? Perhaps the fate of a watch company doesn't hinge on a specific model. Either way, Rolex hasn't produced an integrated bracelet in years. Maybe the future is fluted.