Pre-Owned Spotlight: Thomas Goes Deep Into Non-Diver Vintage Omega Seamasters
One of the few remaining realms of potential watch bargains
Let me dedicate today's Pre-Owned Spotlight to vintage Seamaster bargains. Bargains? Well, yes! These 1950s and 1960s Seamaster watches in the non-diver format are seriously undervalued in my book. And with the trends moving away from big sports watches, this might be a good time to snap one up. The only fair reason for them being relatively attainable is the fact that there are a lot of them. The great thing is that leaves us spoiled for choice!
Two recent articles led me to this subject. First, Nacho shared his hunt for a '90s Seamaster diver. Second, I recently went hands-on with a platinum ode to the original vintage Seamasters. So when I was asked to do a Pre-Owned Spotlight article, vintage Seamaster non-divers seemed the logical next step.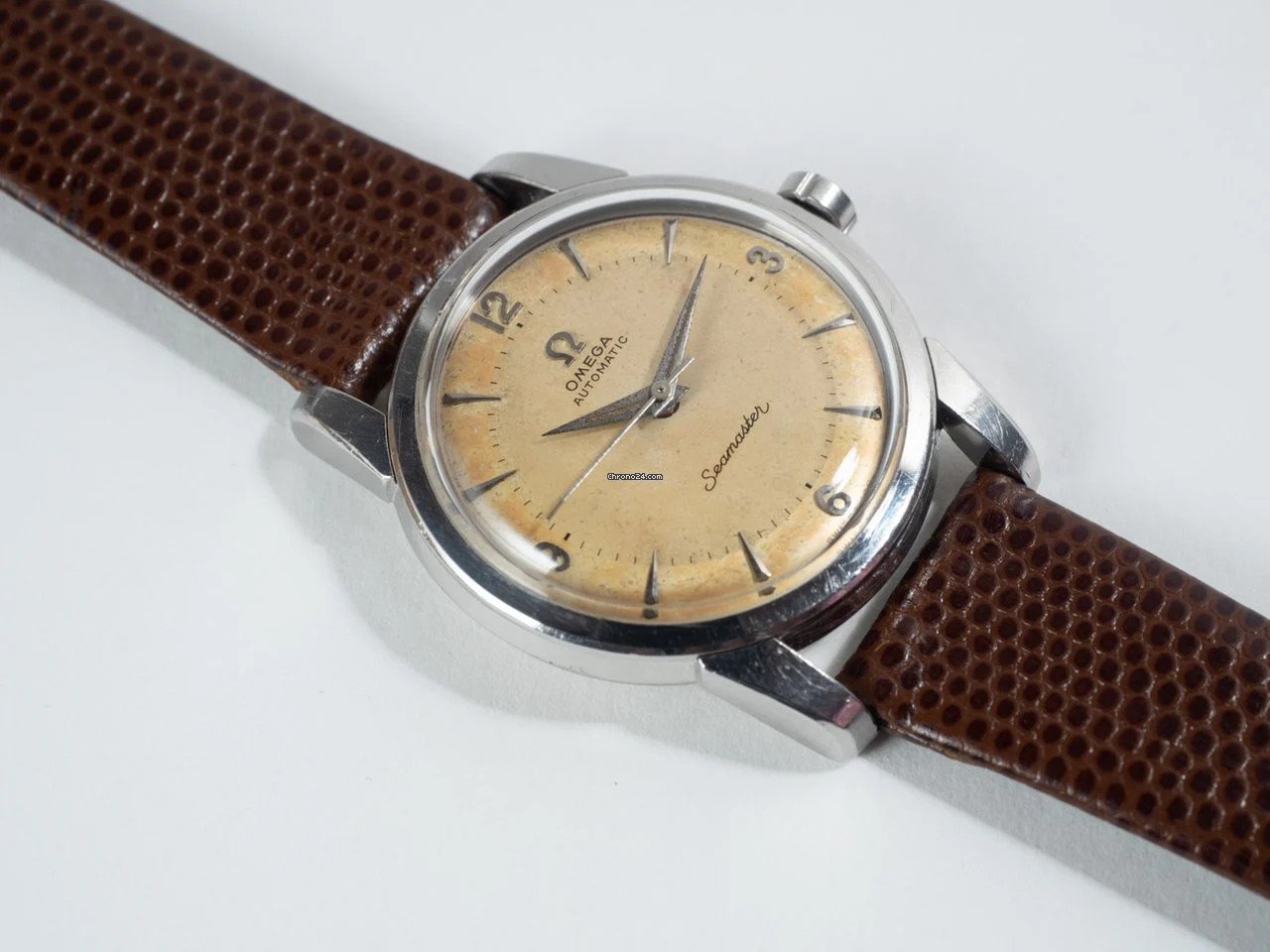 A word of warning
One warning up front: most vintage Seamasters this age have had much work done on them over time. If you value a 100% original example, you will have to do some research, which is not the scope of this article. Permit me the odd replacement crown or handset. I am not vetting these watches as 100% authentic.
Though some may not agree, I would not mind some replacement parts at the lower end of the price spectrum. If you start looking at models around €2K and up, you may want to be more critical. It is particularly valuable to study refinished dials. Many vintage Seamaster dials have been redone and not always very well. If you know what to look for, you can prevent disappointment later on.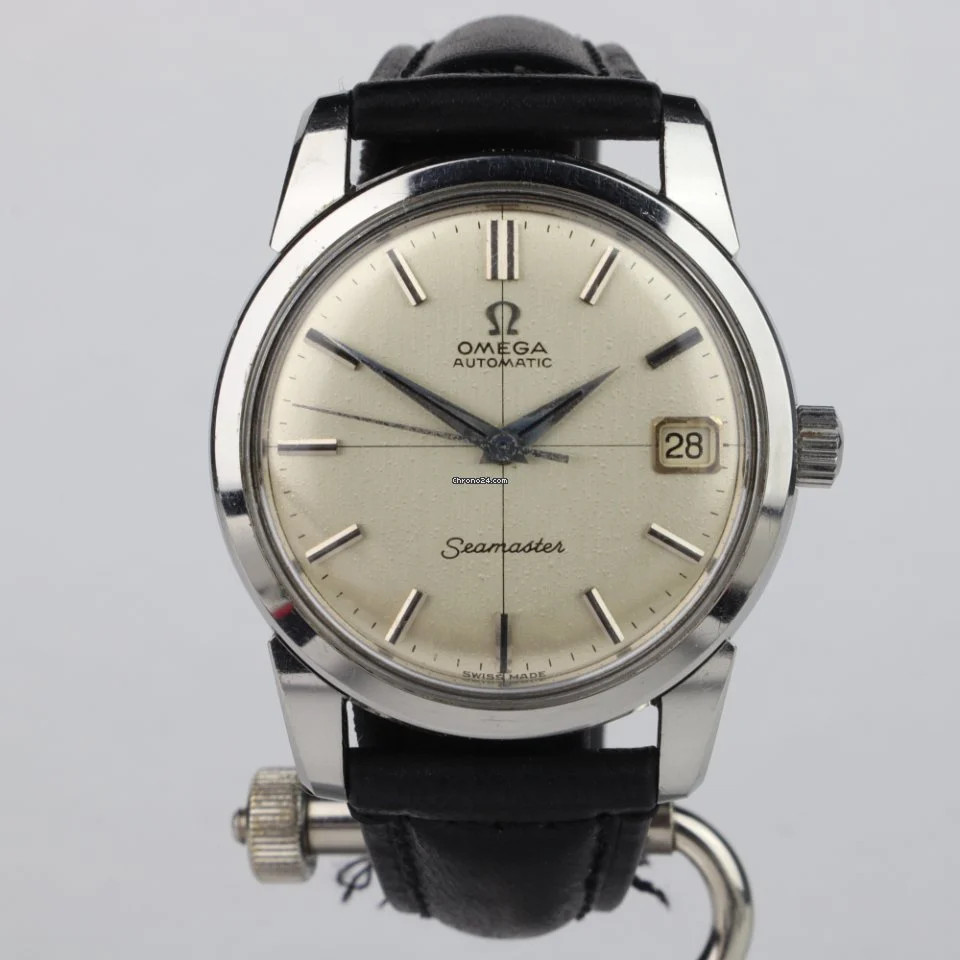 Vintage Seamaster 1: Ref. 166.009 "Cross-hair"
I will start the journey in our own Holland. This vintage Seamaster ref. 166.009 dates back to 1966. Of particular interest here are the dial and the case. Starting with the former, we see a heavily discolored silver dial with bubbly lacquer. The cross-hair layout is a little more collectible, although not super rare. And yes, it is supposed to cut right through the text.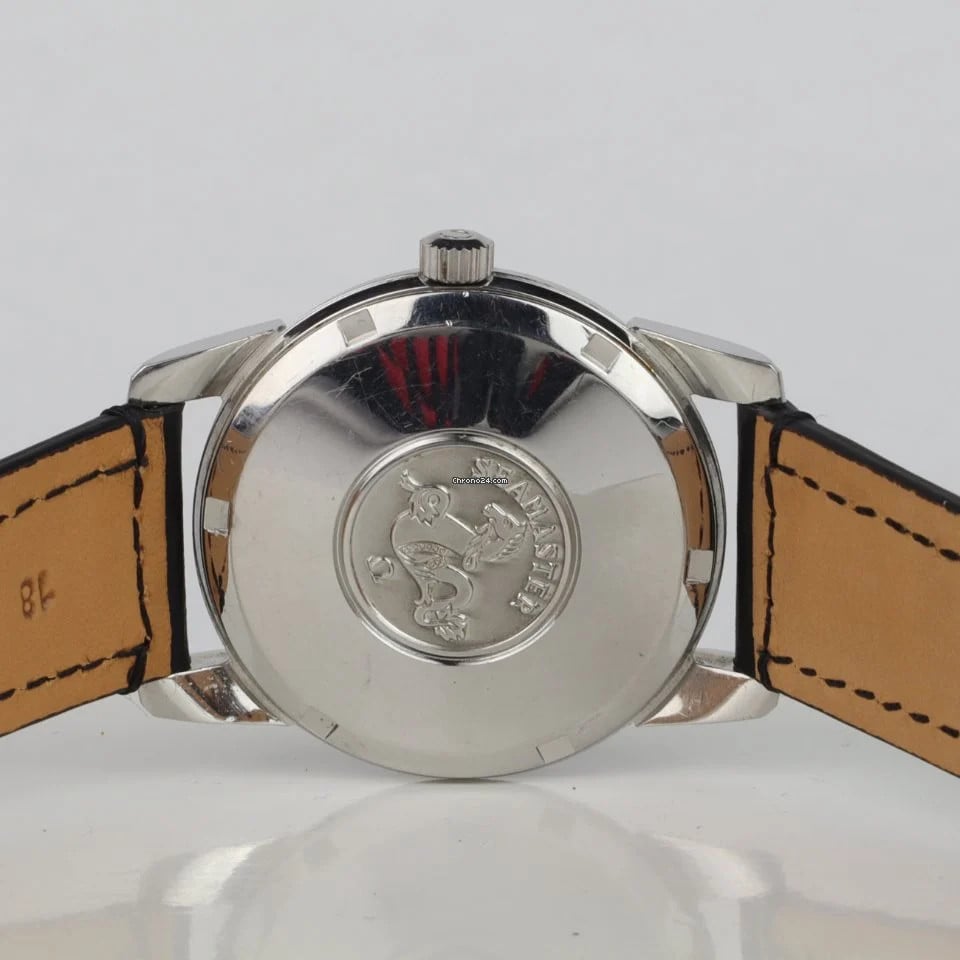 Next, the case is worthy of mention. Although many vintage watches are falsely labeled as unpolished, I am inclined to believe it here. You do not often find these with the bevel along the lug still intact. Also, note the way the lugs attach to the mid-case. That little edge is often polished smooth, but it is still sharp and angular here.
This vintage Seamaster is powered by the fully in-house caliber 564. These are still quite easy to live with in terms of reliability and serviceability. This Chrono24 dealer has listed the watch at €1,100.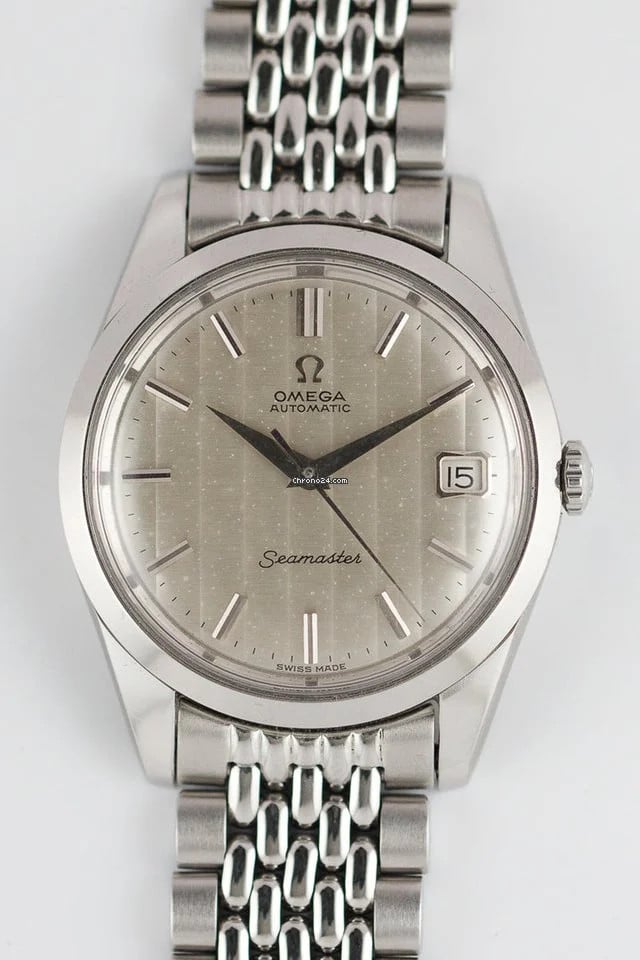 Vintage Seamaster 2: Ref. 14763 "Curtain dial"
Next, we are off to Japan. You will find the most amazing examples of vintage Seamaster in Japan at reasonable prices, so it makes sense that we visit the Land of the Rising Sun. This is a Seamaster ref. 14763 on a beads-of-rice bracelet.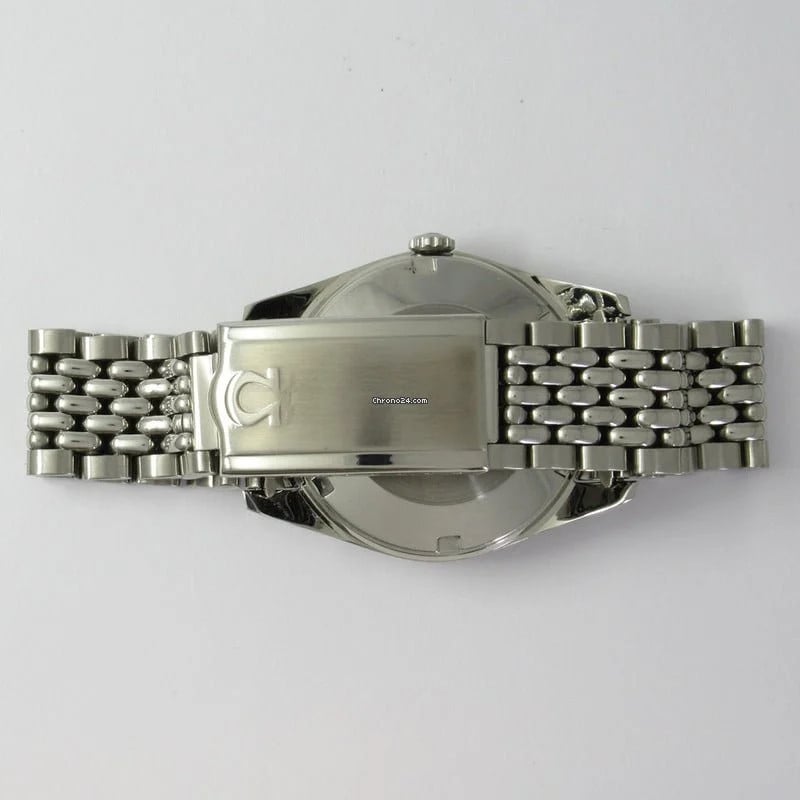 But again, the dial is the star of the show. And this one is, in fact, quite rare. This dial is vertically brushed in bands. Therefore, it has an appearance similar to Geneva striping. Collectors tend to refer to these dials as "curtain dials."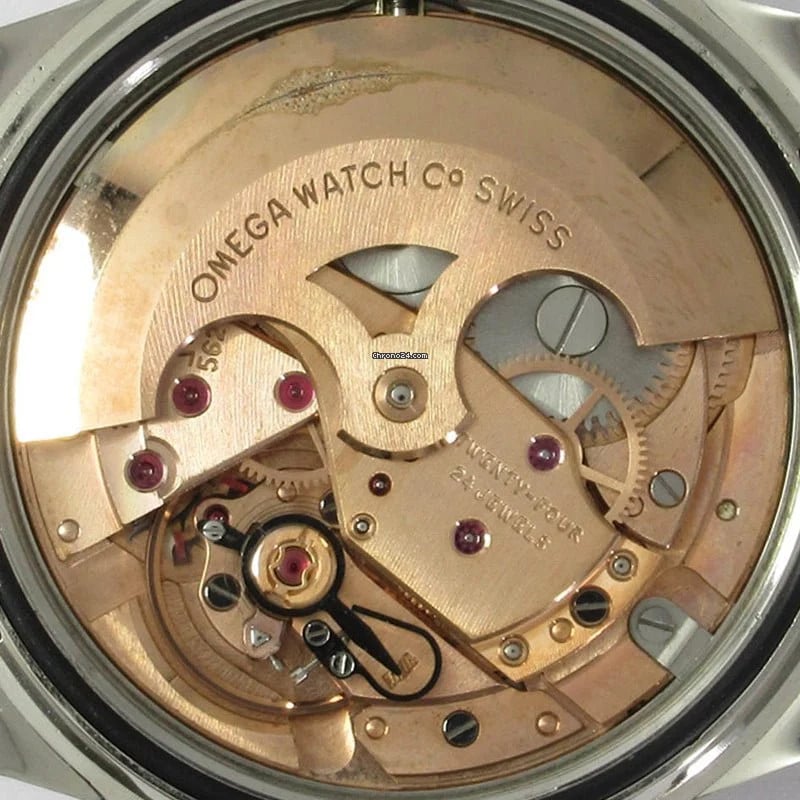 This example dates back to 1963, and it is powered by caliber 562. The seller has priced it at a very reasonable ¥180,000 (approximately €1,300).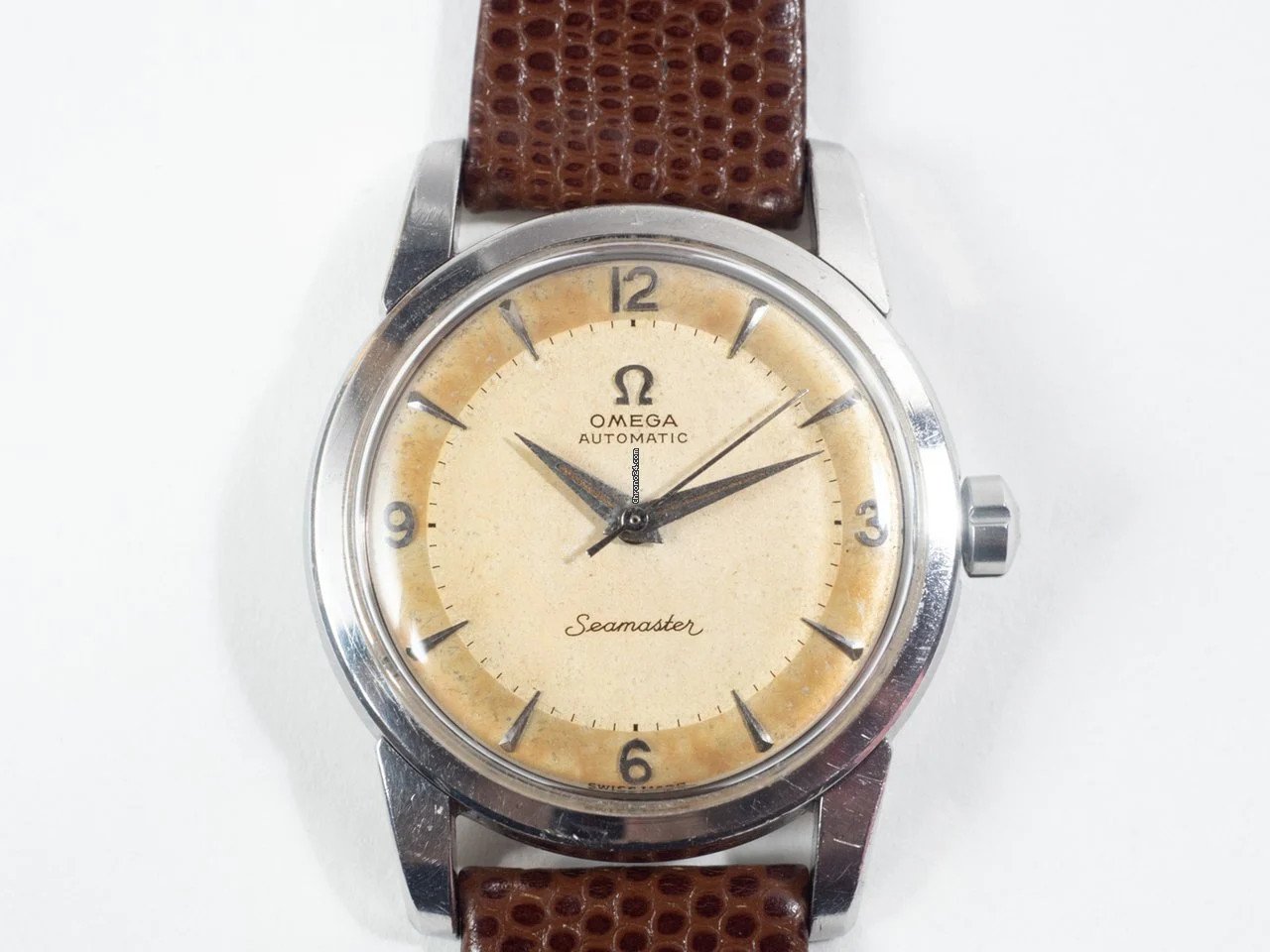 Vintage Seamaster 3: Ref. 2846
I include this last vintage Seamaster to illustrate how affordable these can be if you buy from a private seller. This is a ref. 2846, like my two Seamasters. The seller, a resident of Canada in this case, seems very upfront and open about the watch. Of course, that always helps in building trust when buying from a private individual.
This vintage Seamaster features the Omega caliber 501 and the same thick case as our first entry. This 2846 is from all the way back in 1954, so it has developed some lovely patina. The dial is a warm, golden cream tone with reasonably even spotting.
If this ref. 2846 was indeed fully serviced in January last year, it is an absolute bargain at C$1,150 (approximately €820).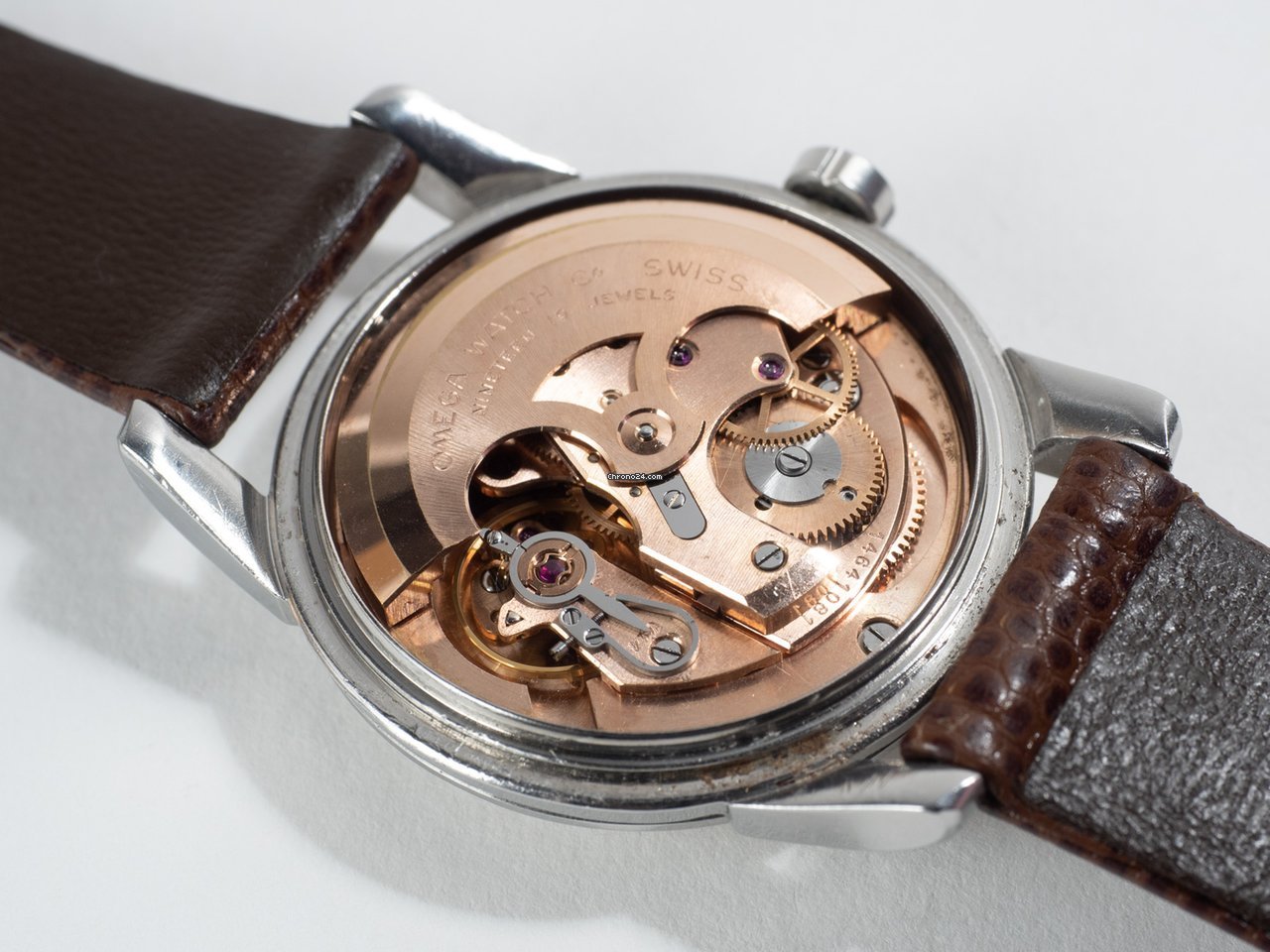 Closing thoughts
So there you have it — three very cool vintage Omega Seamasters well under €1.5K. The fun part is that if you dig around, you will find countless variations. They include gilt dials, different case shapes, and tons of variation in hour markers and handsets.
I cannot envision a future in which these will remain so affordable. Especially since the modest 34–36mm sizes start to gain greater traction. But hey, this is not investment advice. Rather, this is watch aficionado's advice.
What do you think of these little gems from Omega? Let us know in the comments below.