Starting A Watch Collection With €5,000: Nacho's Picks From Seiko, Omega, And Breitling
Keeping things classic with a last-minute twist
The time has finally come. Most of the editors have had their chance to tell you about the watch collection that they'd create for €5K. It's always a fun hypothetical situation to explore. With a snap of the fingers, you find yourself at the start of the watch-collecting road. There's nothing in your watch box, but you have €5,000 to get started — what do you do? Now, in this scenario, we maintain our collecting experience and knowledge of watches. In the case of many of us, this comes from years of obsession with these wrist-mounted timekeepers. However, it seems these lists offer only brief snapshots of where our heads are at any given time. In my case, I had written down a list, but upon revisiting it a couple of weeks later, two of the three watches had changed completely.
So, what would comprise my starter trio for €5,000? Well, before we answer that question, let's look back at how I answered the previous one. I'm referring to my article on how I'd start a collection with €10K, in which I selected the following trio. I started off with the Omega Seamaster Professional 300M, and whereas I picked the blue one back in February, I think I'd go with the since-released green model were I to re-write my list. The next watch was the brilliant Airain Type 20 chronograph, a watch that we continue to discuss and admire at the Fratello office to this day. And the final pick was a 36mm NOMOS Club Campus in Future Orange (a watch currently competing in this year's Summer Splash competition). It's a solid trio for €10K to be sure, and one that I'd still mostly stick to even five months later.
Three watches for €5,000
The only issue I had in making my €10K list was that I don't tend to think about buying watches at the necessary price point. The €5K list, however, had me picking from a pool of watches that I'm far more acquainted with. In fact, these are some of the ones that I could genuinely consider springing for today. I should also point out that I decided to once again go with three watches. This was not something set in stone for this series of articles. In fact, an editor could pick as many or as few as they like. However, the idea of starting a watch collection calls for a bit of variety (in my opinion). As you'll see, this time around, I've opted for only one modern watch, and the other two are only available pre-owned. I'll also provide some modern-day suggestions that could fill those slots.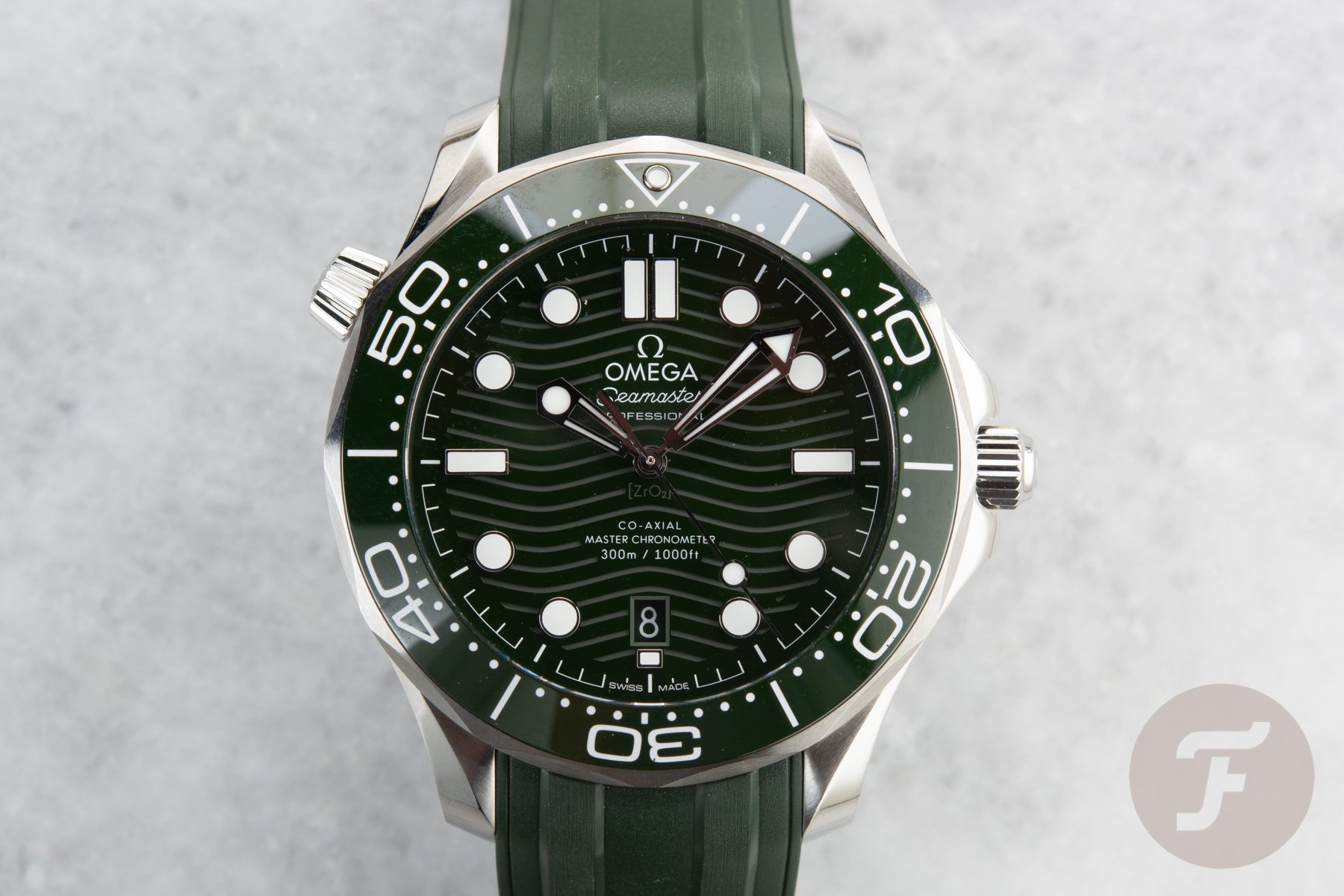 That said, I still feel that it's fair to include fairly commonly available vintage or discontinued watches, provided the current price point fits within the budget. I stand by this especially as the two watches that come in under that category are currently in my collection. And though the price I paid for them is not the one I've listed in this article (I've opted for a more realistic/average price instead) it seems that today, more and more people dip their toe into vintage watches. Plus, Thomas also picked one of the options I've included here today in his own €5K watch collection writeup.
My first pick: the Seiko SPB143J
I'm starting off the list with an instant classic and crowd favorite. This first pick is the watch currently fastened to my wrist as I write this. It's also a watch that I hadn't seen in person until just last week. In some way, I was protecting myself from what eventually happened when I first pulled it out of its packaging. As predicted, it was love at first sight. Even two years after it was released and having seen countless pictures of it on Instagram, there's nothing quite like seeing the watch in person and wearing it on your wrist. It's plain to see why the SPB143 has gathered the following it has. From its proportions to its vintage-inspired design, it's as close as you get to dive-watch perfection for less than €1,500.
This is a price point where the competition is fierce, but the SPB143 is the clear winner to me. As I remarked to a colleague earlier this morning, it's a watch that looks fantastic new but will only get better 15–20 years down the line. As it joins its wearer on their adventures, it will gather the corresponding collection of dings, nicks, and scratches that tell the story of where it has been and what it has done. Now, I already own two Seiko dive watches. This makes it hard to argue my way into owning a third. However, the hypothetical reset that we count on when writing these articles would provide the perfect opportunity for me to drop €1,250 on this and start a new watch collection off on the right foot.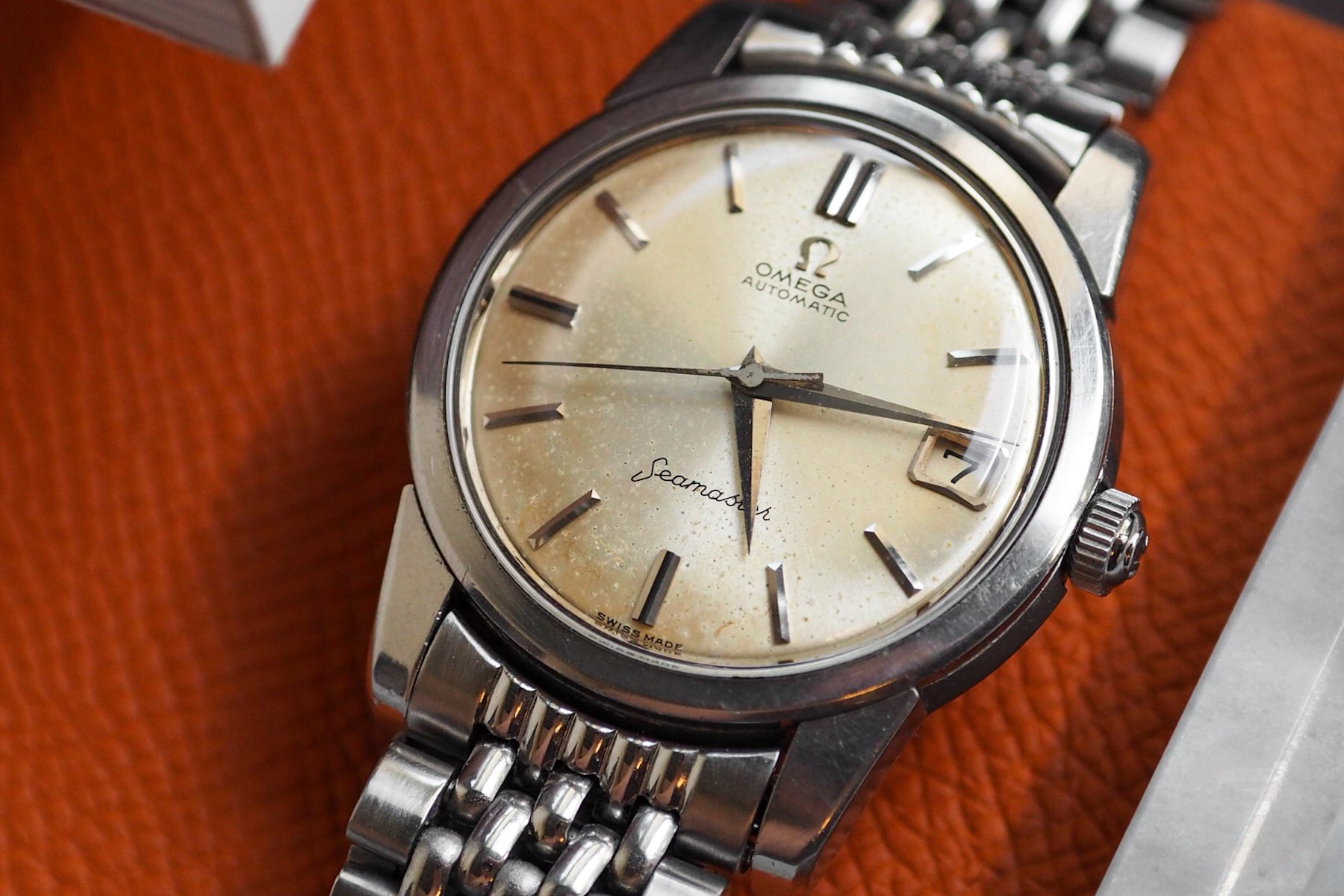 My second pick: a vintage Omega Seamaster
Now for something a little bit more classy, understated, and (as Thomas put it in his article) with a touch of history. As you may or may not know, my watch journey began with mostly vintage watches. And though I enjoy modern watches just as much these days, I do have somewhat of a soft spot for vintage pieces. As such, having one in this €5K trio was a no-brainer for me. My choice and one that I feel has a perfect balance of brand, heritage, and value is a vintage Omega Seamaster. More specifically, the pre-dive-watch Seamasters of the '50s and '60s. There were as many different models made during this time period as there are stars in the sky. Personally, my sweet spot lies in the "beefy-lug" models with a 35-36mm case.
In fact, my most recent purchase is the watch you see pictured here. It's a 1961 Seamaster reference 14762. Inside, Omega's beautiful automatic caliber 562 keeps incredibly good time. And though these Seamasters were delivered on leather, Omega created steel beads-of-rice bracelets that were made available through boutiques and retailers. If you can get your hands on one with the bracelet, I'd definitely recommend it. They're extremely loose and rattly, but on the wrist, these bracelets are lovely. I paid just under €1,000 for mine, but realistically, these vintage Seamasters in steel will set you back €1,000–1,500. If you find one you like and that is in good condition, I'd recommend you pick it up before they get a much-deserved gain in popularity and double in price.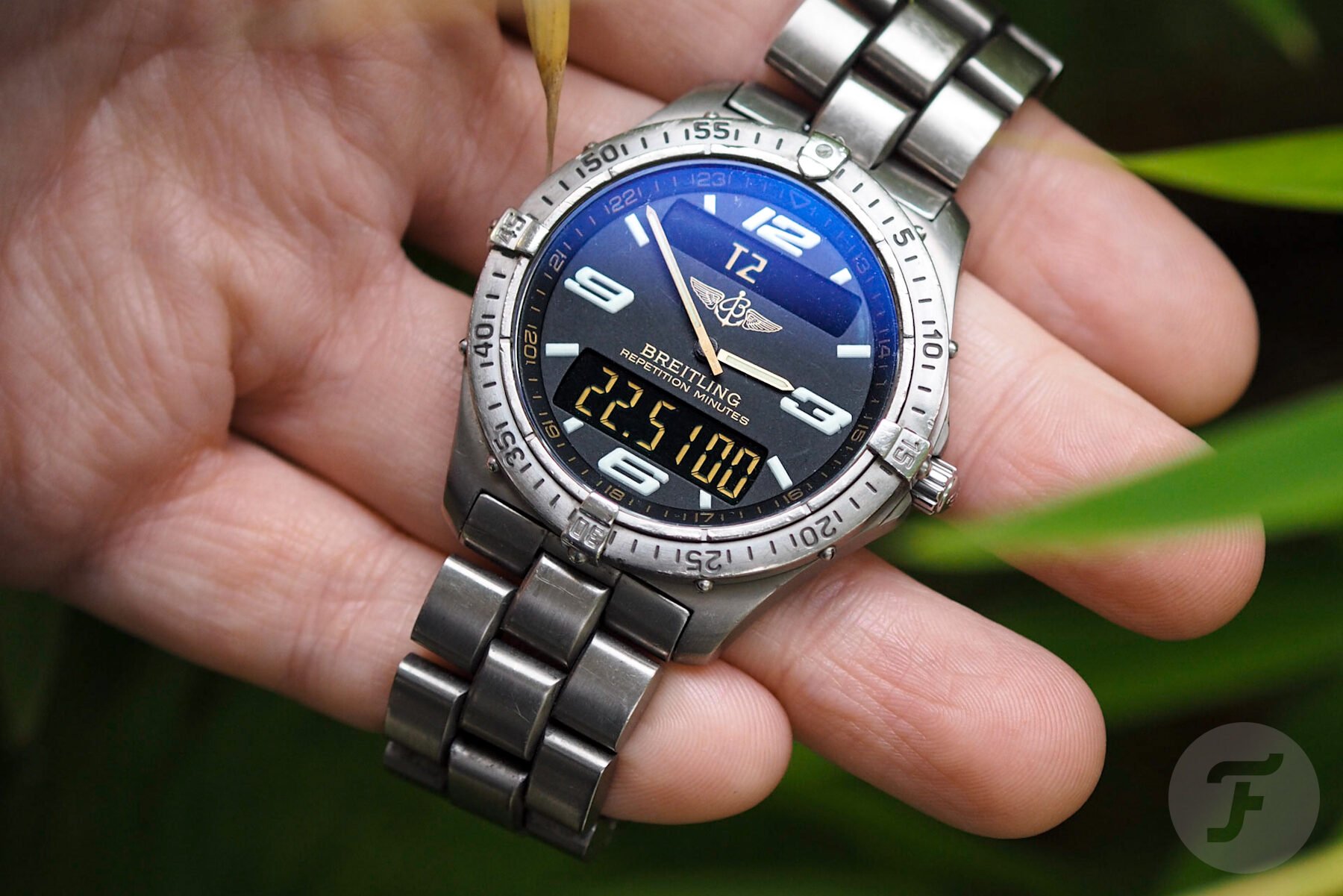 My third pick: a not-so-new Breitling Aerospace
Did things just take a weird turn? Maybe. But I wouldn't say so. It's always a good thing to have something a little odd in your collection, a watch that you enjoy despite what others might initially think of it. Sure, here at Fratello, I may be preaching to the choir, but I feel that these 40mm Breitling Aerospace watches from the early 2000s are simply brilliant. And if I hadn't already put my money where my mouth is with the last pick, this watch is also one that I personally own and enjoy more than makes any sense. My personal Breitling Aerospace is somewhat of an oddball watch with the reference F65362. The story behind how and why I got it, as well as why it looks the way it does is one for another day. You can expect to pay around €1,500 for one in decent shape.
But the reasons why I would want to include this in my €5K watch collection abound. Personally, I'm a fan of its looks. Breitling has since adopted a shinier aesthetic for its watches and even opted for a larger size. And though many people enjoy the newest Aerospace, I personally prefer this one. The idea behind including it is to have a reliable grab-and-go piece. This is a watch that can spend weeks at a time on or off my wrist. Thanks to the chronometer-rated quartz movement inside, however, it remains reliably on time. It's also feature-packed with a chronograph, an alarm, a countdown timer, and even a second-timezone function. Its titanium case and bracelet make it light and comfortable to wear either as a perfect daily beater or as a fuss-free travel companion.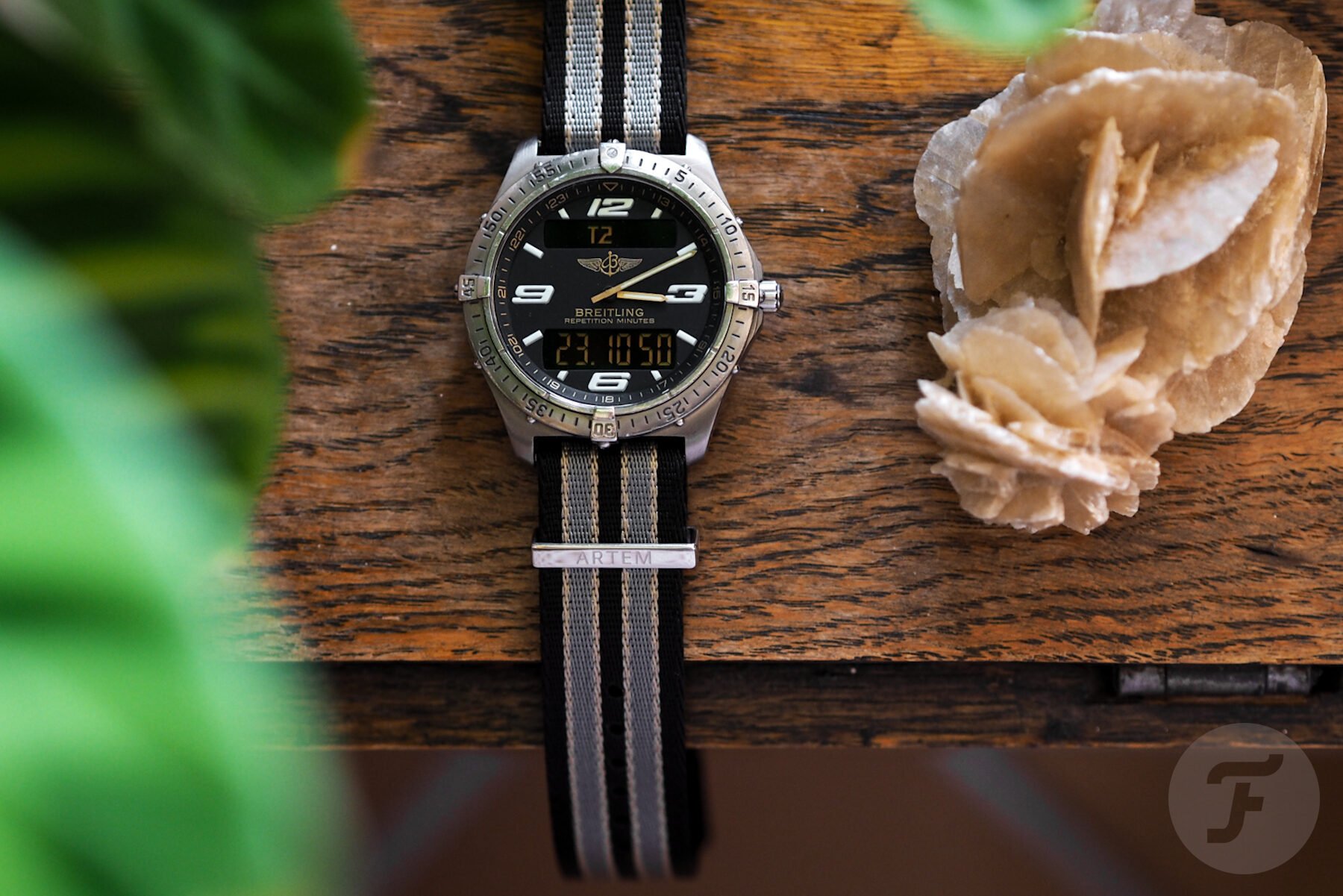 Final thoughts
So, there you have it — my three picks for starting a watch collection with €5,000. In fact, my total (taking into account an average price of about €1,500 for the Seamaster and the Aerospace) is €4,250. I'd use my remaining €750 to buy a decent watch roll (such as the Lange & Berkeley roll that I reviewed earlier this year), and several NATO and leather straps. I don't know about you, but I'm pretty happy with these picks, and I hope that you'll agree with me that this would be a great way to spend €5K. So far, it has been very interesting to see how different editors have approached this challenge, and I look forward to seeing more joining in and showing us how they'd kick-start their collection today.
Before I ask you what you think, as promised, here are the two options that could replace my pre-owned/vintage picks. Instead of a vintage Seamaster from the '50s/'60s, I'd go with a 38mm NOMOS Club Campus in Absolute Gray for €1,200. And instead of the Aerospace, I'd go for the (significantly cheaper yet no less reliable) Citizen Promaster Aqualand JP2000-08E for just €399.
What do you think of my picks? Are they also ones that you'd consider? Or are they completely in another ballpark? Let me know in the comments down below.