Sunday Morning Showdown: Rolex Submariner Vs. Blancpain Fifty Fathoms
Which of these two brands offers the ultimate luxury dive watch?
Are you ready for an epic edition of our famous Sunday Morning Showdown? We sure hope so because today's battle promises to start up a heated debate in the comments section. We decided to put the Rolex Submariner and the Blancpain Fifty Fathoms, two all-time classics, up against each other — no specific references, just the model ranges in general. As a former owner of a Blancpain Fifty Fathoms Bathyscaphe, Daan will defend Blancpain's side, and Thomas will be in the Rolex corner. Let's get ready to rumble!
If you need a little bit of background on both contenders, please check out our updated historical overview of the Rolex Submariner, which was originally written by Gisbert L. Brunner. For the Blancpain Fifty Fathom's history, please refer to the article RJ recently wrote on the occasion of the model's 70th anniversary. Don't worry; take your time to refresh your knowledge of these two dive-watch moguls because that gives us a bit of time to discuss what happened in last week's episode of Sunday Morning Showdown.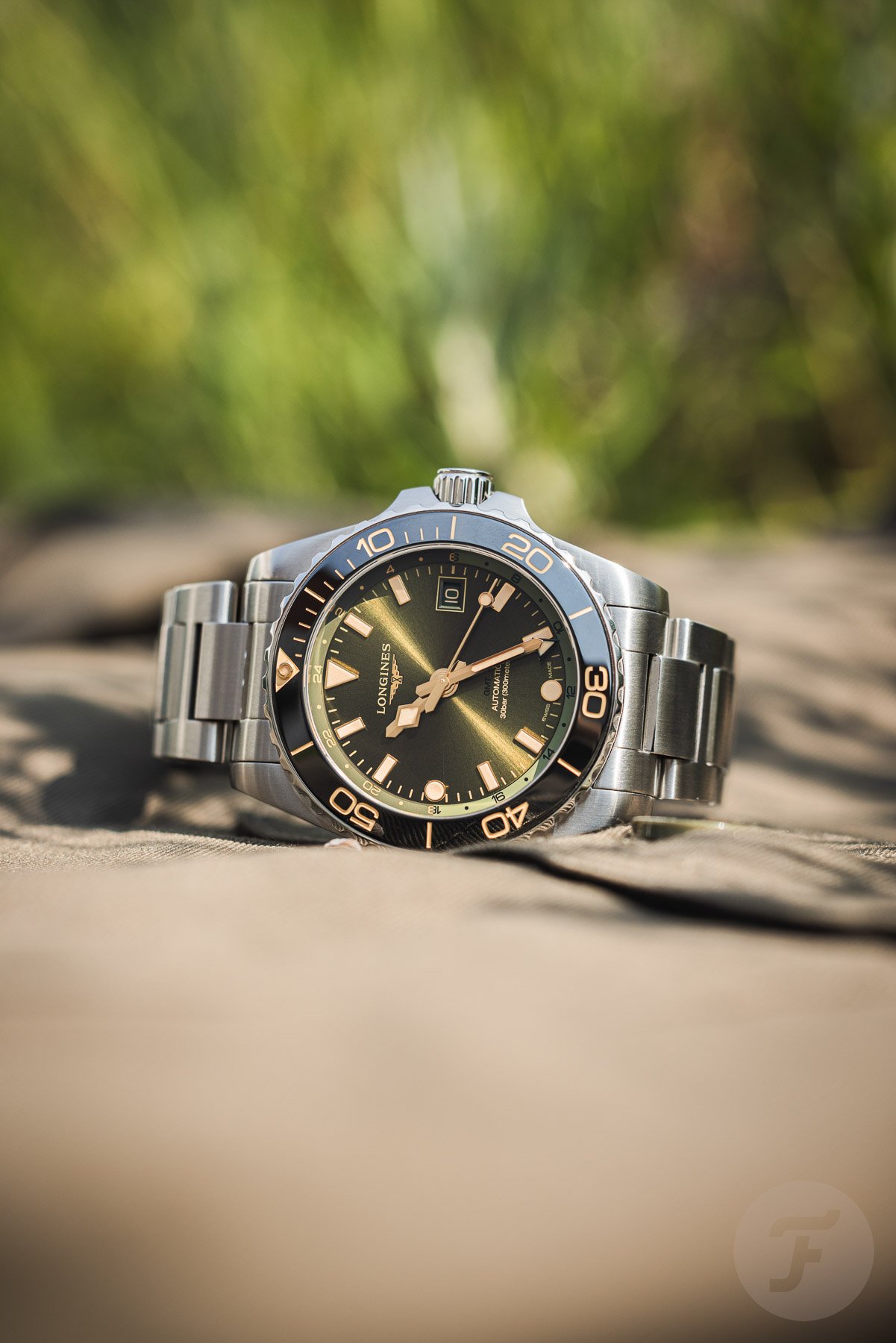 Last week, on Sunday Morning Showdown…
Last week was a battle between two recently introduced dive watches that also offer a GMT function. The Seiko Prospex 1968 Diver's Modern Re-interpretation and the Longines HydroConquest are existing dive watches that both got a fourth hand to track another time zone. The price difference between the two contenders was quite big, which always makes a comparison a bit unfair. But still, we think we can say that the more expensive HydroConquest is the deserved winner here, taking 65% of the votes. With its independent 12-hour hand and the better bracelet, it clearly is the higher-quality watch of the two. But maybe we should put it up against the Tudor Black Bay GMT next time, as you proposed in the comments, and see what happens. All right, back to this week's dive-watch masterclass.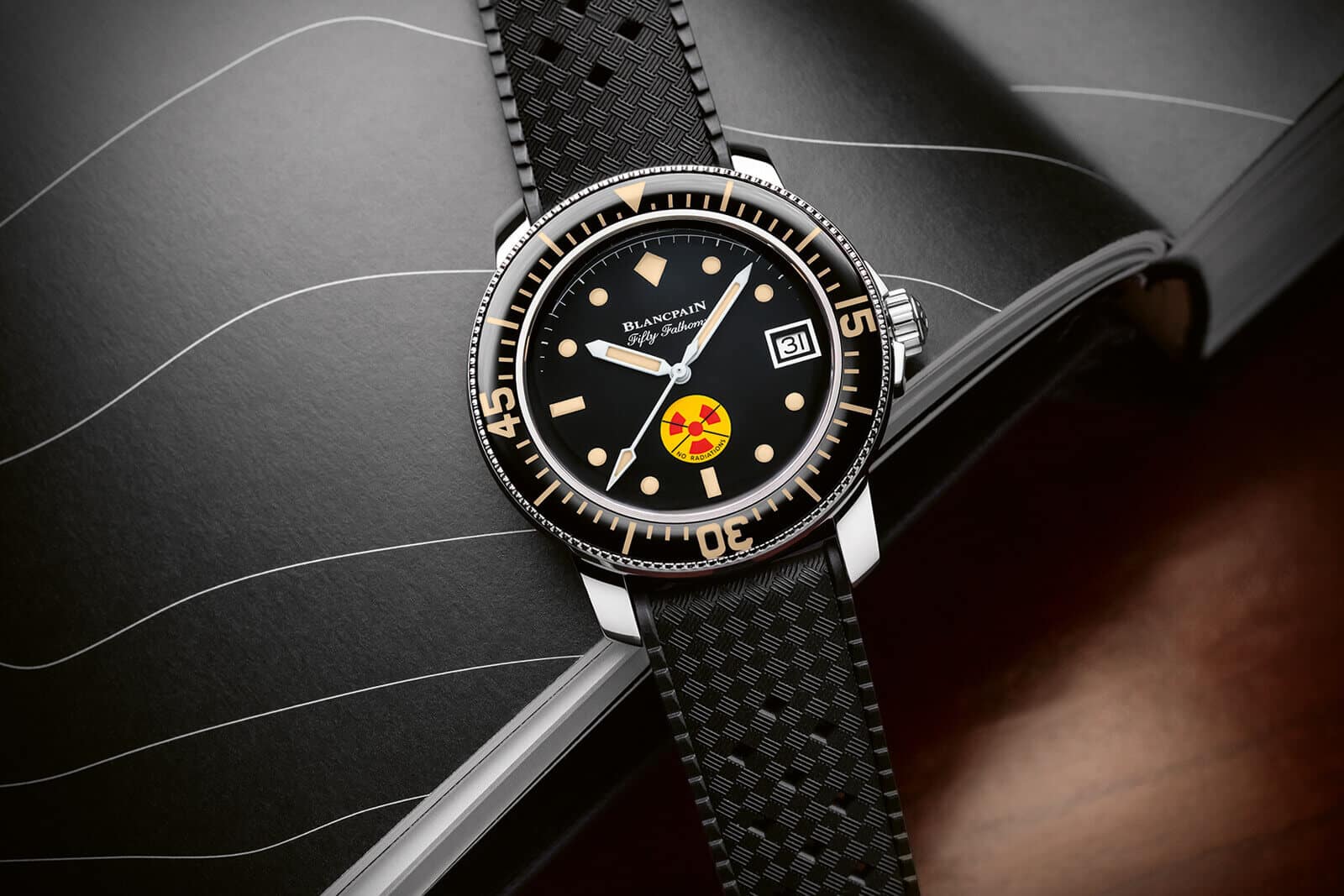 Daan: Blancpain Fifty Fathoms
Even though I recently traded in my Blancpain Fifty Fathoms Bathyscaphe for a Breguet, I'm still very happy to defend the first professional dive watch ever. There's a big difference when you look at the status of both these watches nowadays. The Rolex Submariner has reached some sort of cult status, both within and certainly also outside of the hardcore watch community. I dare say it's probably the best-known watch of all luxury watches. And by many, it's considered to be the watch to have.
The Blancpain Fifty Fathoms, on the other hand, enjoys a lot less fame. It definitely receives the respect it deserves from watch enthusiasts. But outside of this diehard community, few people will know the brand, let alone the model name. That certainly has something to do with Rolex's very effective and genius marketing strategies over time. But I also think it has something to do with how both these watches came about in 1953 and 1954.
Single-purpose vs. multi-purpose
There's one very important difference in the above-mentioned articles on the history of both these watches. In particular, it relates to the following sentences from the Rolex Submariner story:
"René-Paul Jeanneret, an experienced and valuable member of the board of directors, was a passionate diver. It was this René-Paul Jeanneret that came with the idea of developing a watch that wasn't only suitable for use in the water, but also as an elegant timepiece for everyday use."
So, whereas the Blancpain Fifty Fathoms was developed to solely serve the purpose of being a dive tool, the Rolex Submariner was also intended to be a good-looking timepiece when worn above sea level. And I think that the intended difference in purpose partially explains why the Rolex Submariner became as famous as it now is, while the Blancpain Fifty Fathoms is only known by a fairly small group of people. But it's exactly that single-purpose, specialized nature of the Fifty Fathoms that attracts me to that watch.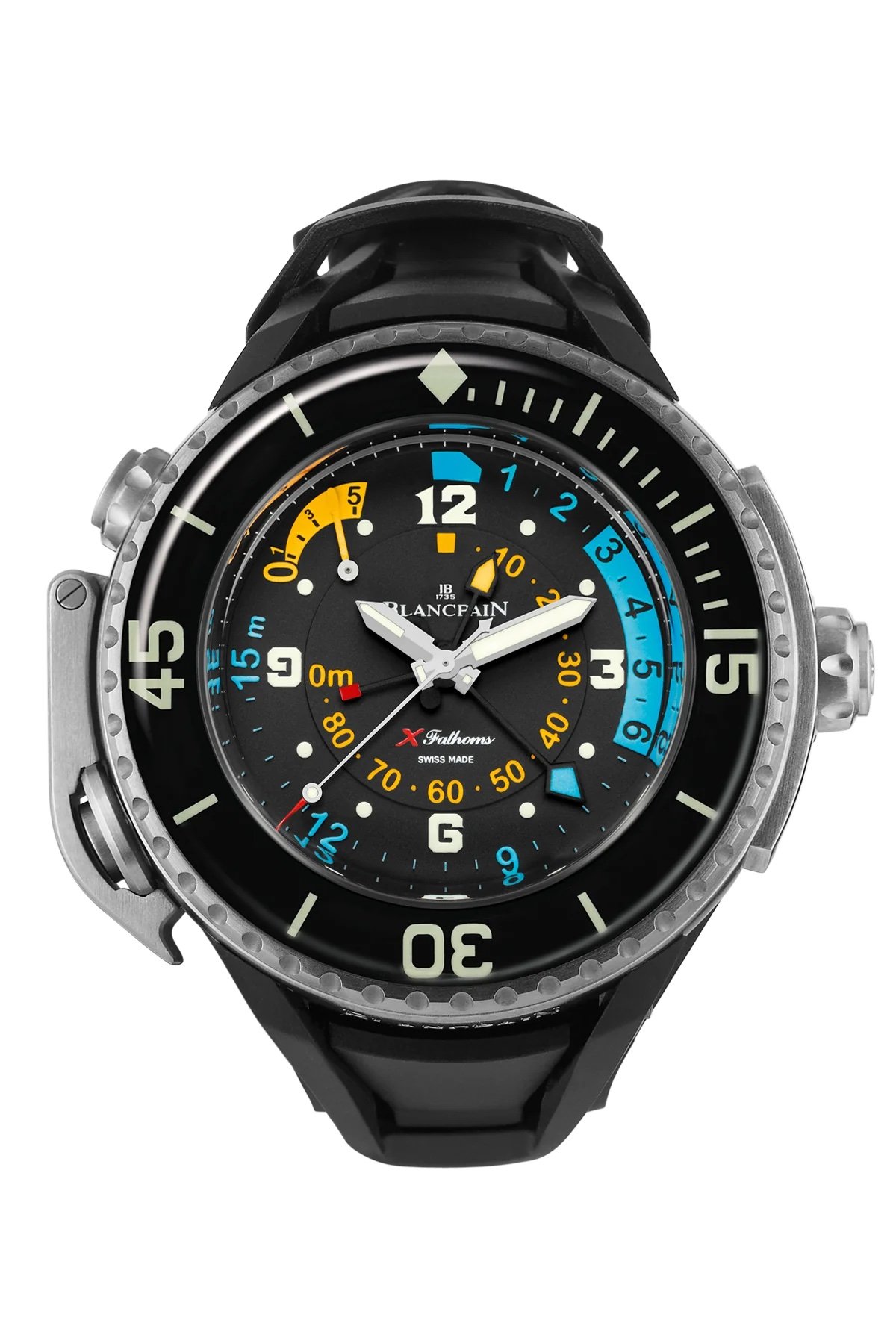 Not the best-looking dive watch, but…
I'll give you this one, Thomas; I think the Submariner is the better-looking watch of the two. Although the Fifty Fathoms certainly has its charm, especially the more modern versions of the watch can't compete with the impeccable design of the Sub. It just looks good from any angle. That's not something you can say about the Fifty Fathoms, which often has a very large case with that big Blancpain logo on the side of it. But still, when I was choosing between buying a Rolex Submariner or a Blancpain Fifty Fathoms, I chose the Fifty Fathoms.
And that's because, to me, that watch really lives and breathes diving expertise. You can feel it in that single-purpose philosophy that was used right from the start. But you can also see it when you look at more recent releases like the very advanced X Fathoms and the Tech Gombessa. The latter is a great example of how Blancpain was able to reinvent the dive watch for modern-day diving practices. Of course, Rolex also makes sure its watches can go deeper and deeper. But I can't say the brand innovates with its designs a whole lot. Those more capable watches often just look like bigger and fatter versions of the Submariner.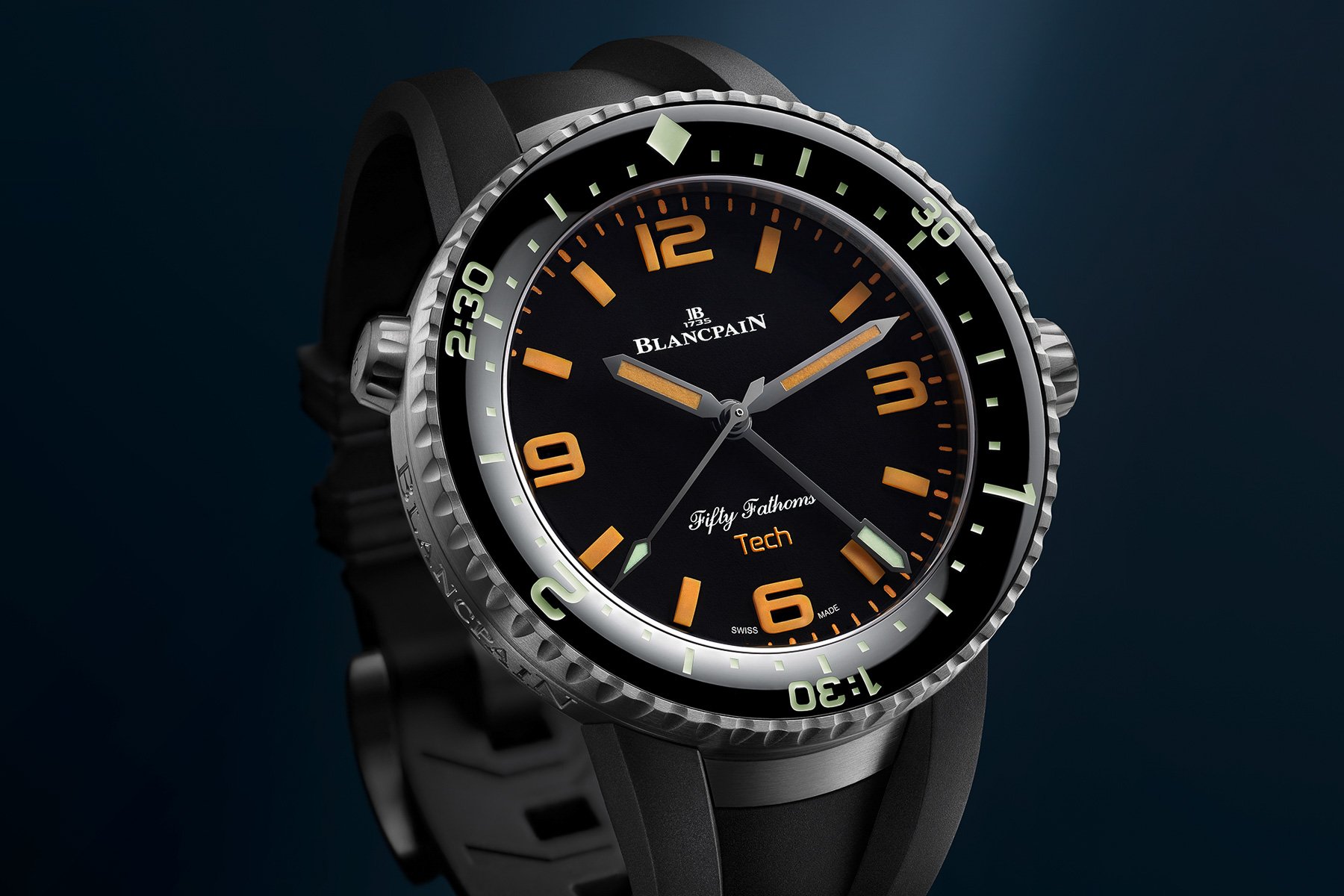 There's still a lot of room to improve
I do think, though, that Blancpain can learn a lot from Rolex, especially when it comes to how to treat the brand's icons over time. Twenty years ago, Blancpain had to reintroduce the Fifty Fathoms into its collection. Having to do that already means something went wrong in the past. But I also feel that the modern Fifty Fathoms still has a lot of room to improve. As I said, that could be in the design department, and it would also be nice if not every good-looking Fifty Fathoms were a hard-to-get (and expensive) limited edition.
But still, when I look at the Fifty Fathoms and the Submariner side by side, I feel more love for the Blancpain than for the Rolex. And I can't wait for the brand to get back on track and launch a very attractive, non-limited Fifty Fathoms. What about you, Thomas?
Thomas: Rolex Submariner
Thanks for that, Daan. You have set me up for my main point perfectly there. Here it is: the Rolex Submariner is indeed more versatile but not at the expense of diving prowess. The current model features the same 300m water resistance and even greater legibility. The combination of the markers and hands is simply better optimized for legibility. Even the lumed bezel of the Fifty Fathoms cannot compensate for that.
I agree that the Blancpain Fifty Fathoms somehow feels a little more diving-first. But if I had to actually rely on either underwater, I would opt for the Submariner. While Blancpain is striving for some sort of balance between Haute Horlogerie and hardcore tools, Rolex just makes the most rock-solid watch imaginable. So even as a pure diving tool, I would not opt for the Blancpain.
Let's compare the base Fifty Fathoms Automatique ref. 5015 1130 71S and the Rolex Submariner Date ref. 126610LN as an example. From a functional/technical point of view, these offer the same things. The Sub, however, is 4mm smaller, 3.2mm slimmer, and has a more confident date placement and a no-date alternative. And this is before I get into the bracelets, of which Rolex's is simply best in class. Granted, the FF has a fancier movement, but we were talking diving tools here, weren't we? After all of this, the Submariner is still €8,450 more affordable at retail, even if it is hard to come by.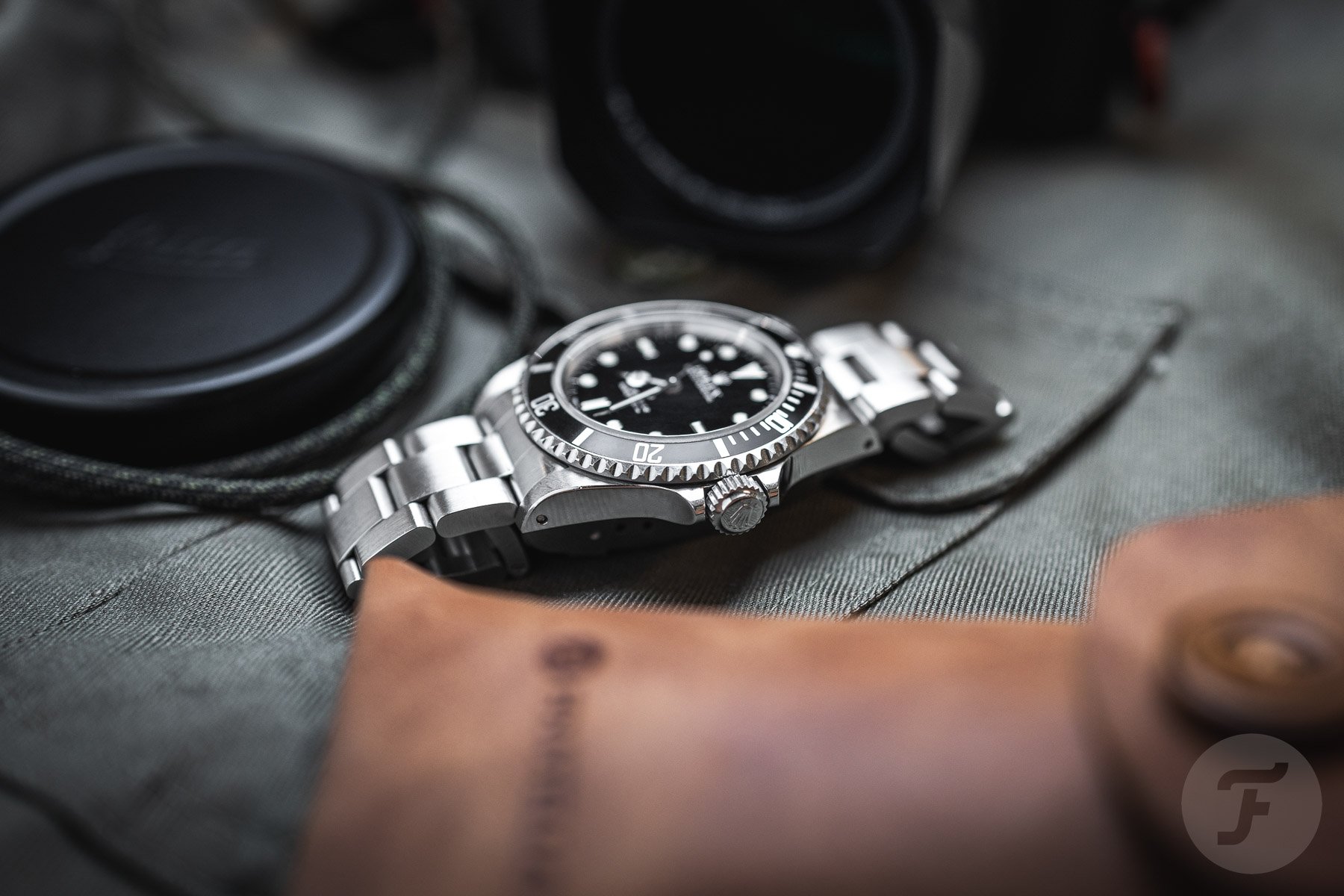 The Submariner is better managed than the Fifty Fathoms
You already mentioned, Daan, how the Fifty Fathoms had to be reintroduced at some point. I will not hold that against it…stuff happens. But I don't think the Swatch Group has gotten the best out of it since then. I get the whole "serious diver" vibe of the Fifty Fathoms, but the Bathyscaphe could have been used to create the ultimate luxury, everyday diver. And somehow, Blancpain let Rolex take the cake on both of those concepts — with a single watch, even!
Honestly, my hands itch when I look at the Blancpain Fifty Fathoms' history. I would just love to team up with Max Resnick and develop an FF watch that is an actual luxury alternative to the Submariner. I understand that this sounds extremely pretentious coming from a lowly writer and aspiring watch brand owner. I just truly feel there is low-hanging fruit to be picked.
As I touched upon in a recent article, Rolex is fantastic at managing its brand heroes. The Submariner is no exception. Honestly, there hasn't been a bad one since 1953/1954. My pick of the bunch would be a no-date ref. 14060, but the earlier ref. 5513 is aesthetically stunning too. Okay, the current ones are a tad too shiny for my liking, but I certainly would wear those as well. Contrastingly, as you say, the best modern Fifty Fathoms somehow seem to always be the limited editions. And the collection in general is a bit of a mixed bag, with too many hit-or-miss versions. Sorry, Blancpain. I absolutely love you, but I have to be strict here in Sunday Morning Showdown.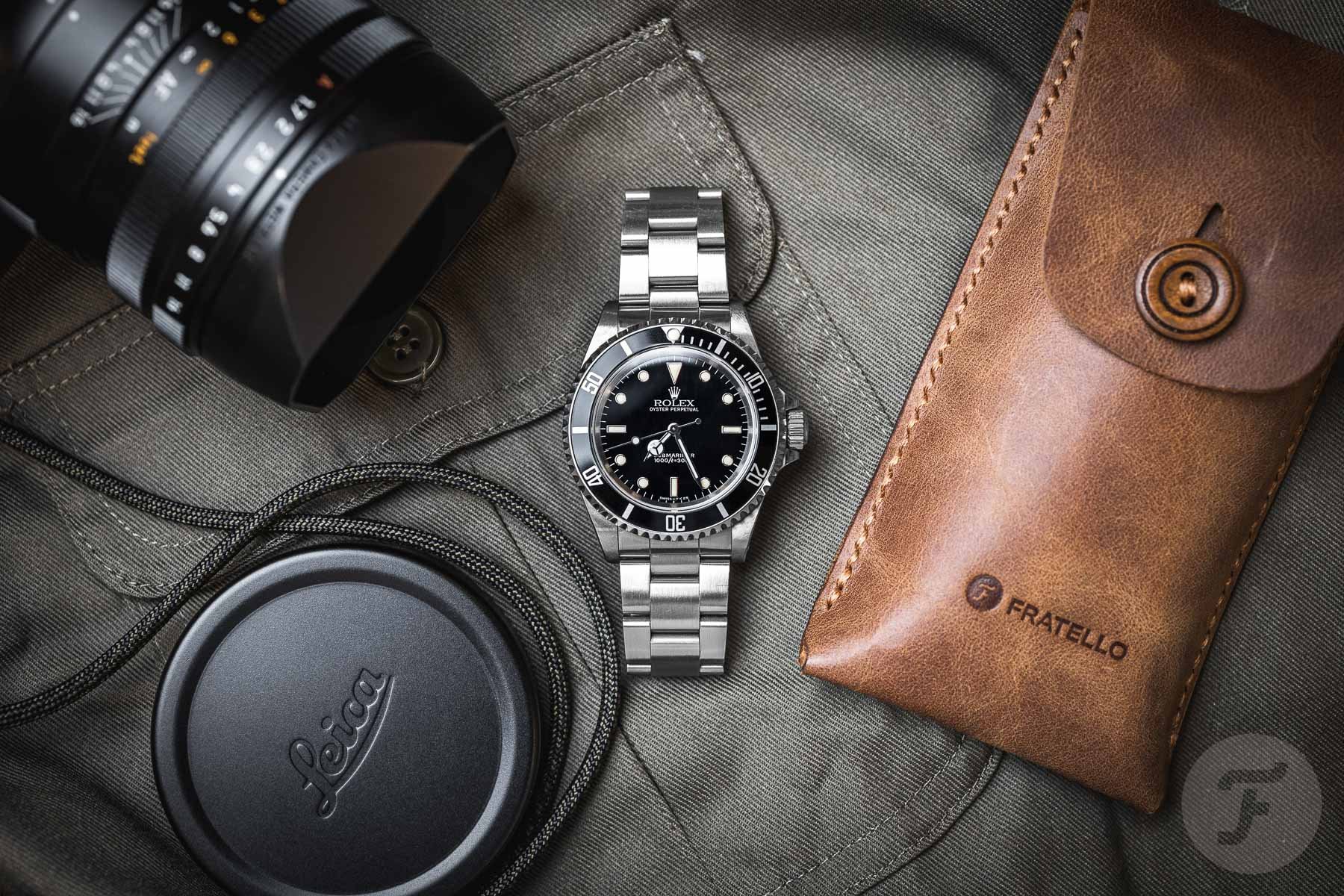 Closing thoughts on Submariner versus Fifty Fathoms
There you have it — two of the most iconic dive-watch collections in history facing off. Blancpain remains true to its heritage as a diving tool, while Rolex may have veered into "pop culture status symbol" territory a bit more. But, then again, they didn't do that at the expense of quality or actual diving potential.
The two do perhaps send different messages. The Fifty Fathoms may get you an approving nod from another aficionado quicker than a Submariner will. The Submariner perhaps suffers a little bit from its massive success in terms of image. After all, you never know at a glance if a Sub owner knows even the first thing about watches. Oh well. At least he/she picked an amazing watch, regardless of the reason behind it.
Which is your favorite? And perhaps more importantly, why? Let us know in the comments section below. And don't forget to cast your vote!
Rolex Submariner Vs. Blancpain Fifty Fathoms