The Fratello Seiko World Cup: Round 1 — Daan's SPB317 "Turtle Origin" vs. Mike's 6215-7000
Let's get this competition started!
Are you ready for the first head-to-head battle in the Fratello Seiko World Cup? This year's competition is all about Seiko dive watches. We'll start with an epic face-off between one of Seiko's first professional dive watches and a recent re-edition that's also based on one of those earlier Seiko divers. Mike will defend his beloved 6215-7000, and Daan will be rooting for his very own SPB317 "Turtle Origin."
You can check out the other contestants in Nacho's Seiko World Cup introduction article. Underneath the article, some of you already started predicting which watch will go home with the big cup at the end of the competition. But why don't you let our editors lay out their defenses first and then cast your votes? Get ready for a fierce fight between Mike's vintage 6215-7000 and Daan's SPB317, the re-edition of the 6105-8000. All Seiko World Cup contestants, prepare yourselves. I hereby declare the competition officially open!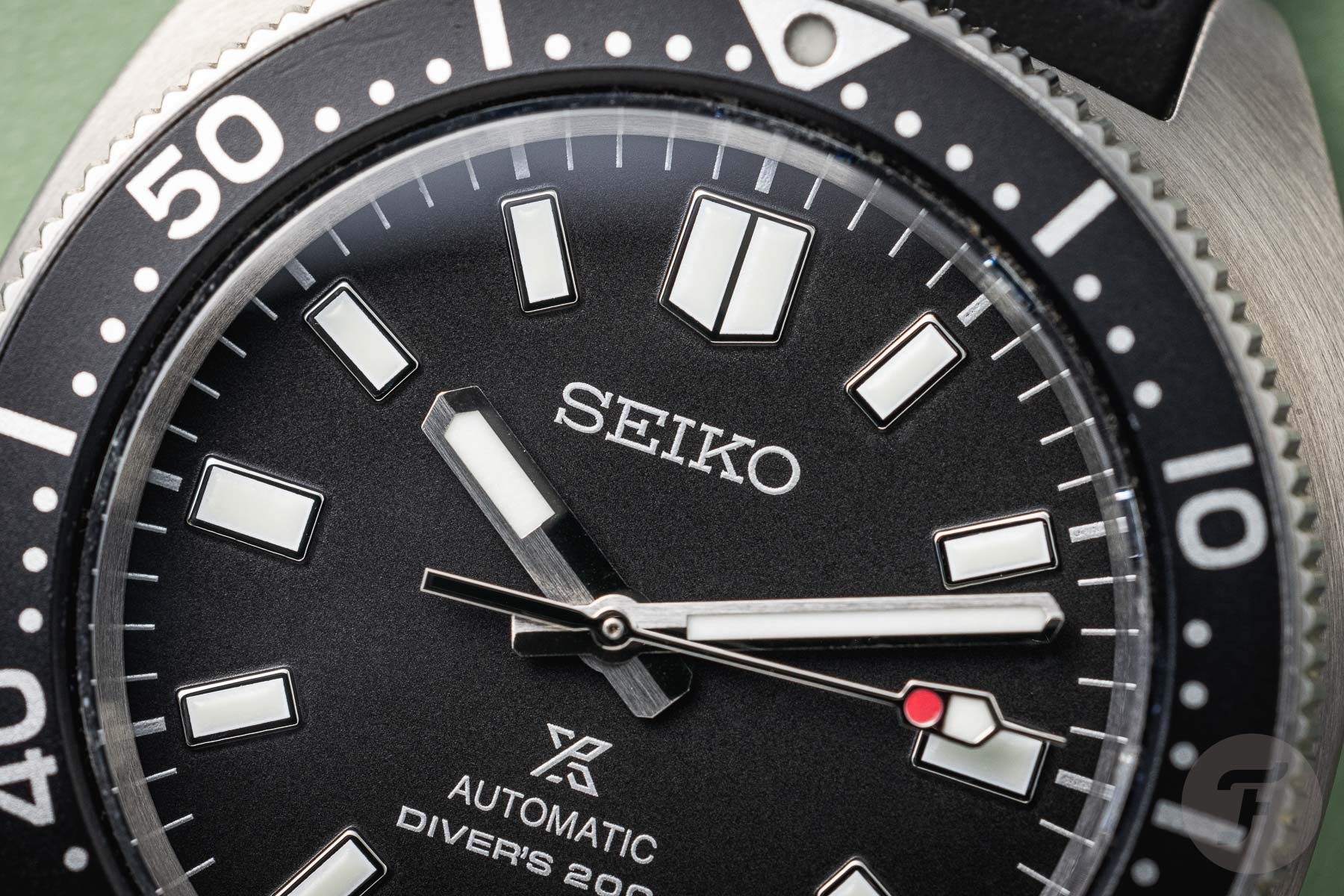 Daan: Seiko SPB317 "Turtle Origin"
Johan Cruijff always used to say, "Offense is the best defense." That would mean that I beat the hell out of Mike's 6215-7000 first and then see what's left of it. But in this case, Mike knows a lot more about his watch than I do, so that wouldn't be a smart move. I think the better strategy here is to rely on my strengths or, rather, those of the SPB317. After all, it is not without reason that this watch took home the prize as your favorite watch under €1,000! But let's start with a bit of history because we are indeed dealing with a re-edition here.
The Seiko SPB317 is inspired by the 1968 Seiko 6105-8000. It is a watch that was sandwiched in between the much more famous 62MAS from 1965 and the 6105-8110 "Captain Willard" from 1970. As it wasn't Seiko's first professional dive watch and wasn't featured in any blockbuster movie, I guess it never became as famous as those other legends. However, I'm glad that Seiko decided to make a re-edition of it because it truly is one of the brand's best-looking and best-wearing dive watches ever made.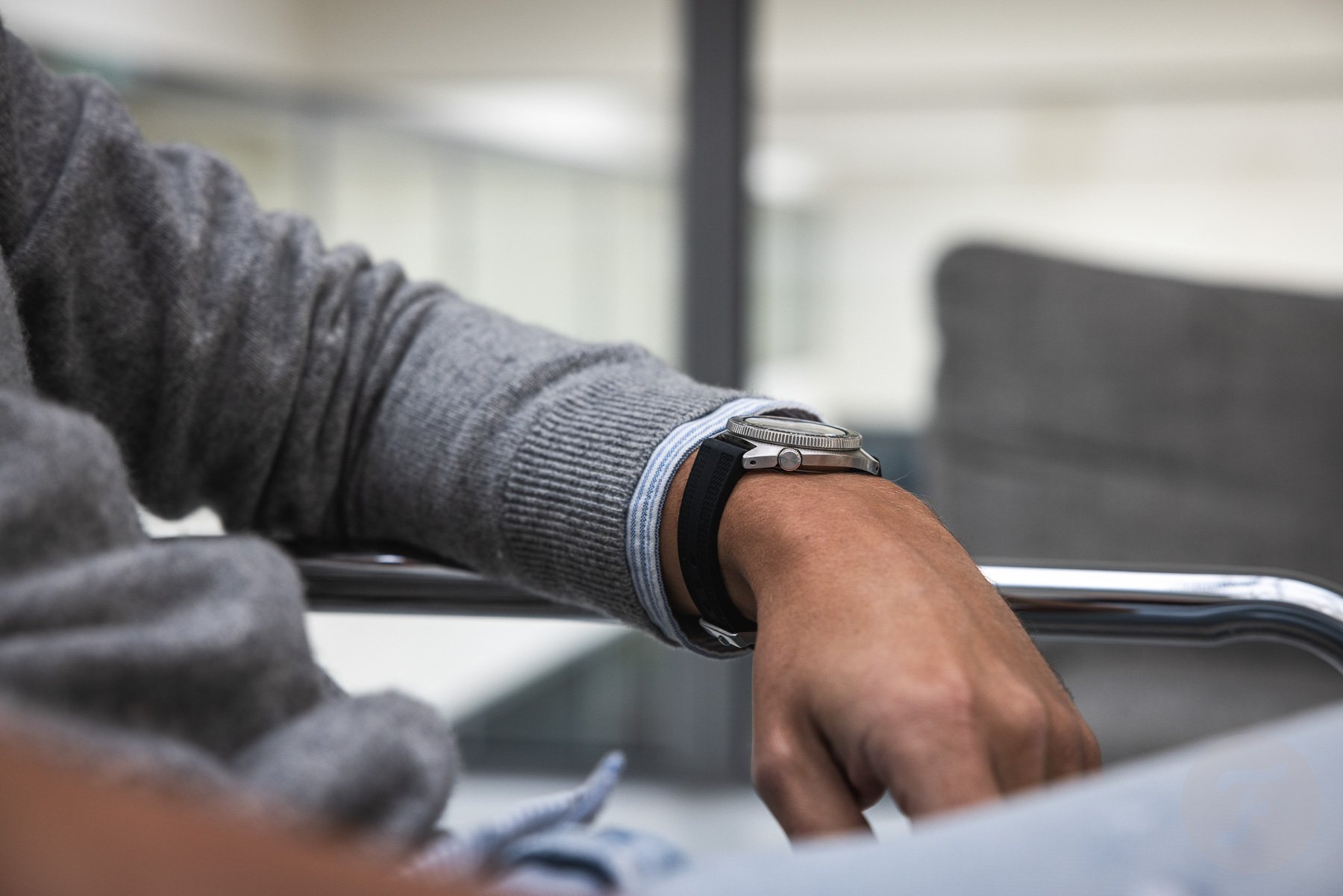 A thin C-shaped dream
The standout feature of the Seiko SPB317 is its perfect C-shaped case. It has exactly the right curve that wraps very comfortably around the wrist. The ends of the lugs are neither too sharp nor too stubby; they're just right. The unsigned crown at 4 o'clock will never dig into the wearer's hand. And, with 12.3mm thickness and 47mm lug-to-lug span, the 41mm case sits very nicely on a wide variety of wrists. But the winning streak doesn't end there. The bezel action is smooth and clicky at the same time, and the aluminum insert feels nice and "vintagey." And, of course, the crystal has been upgraded to a sapphire one.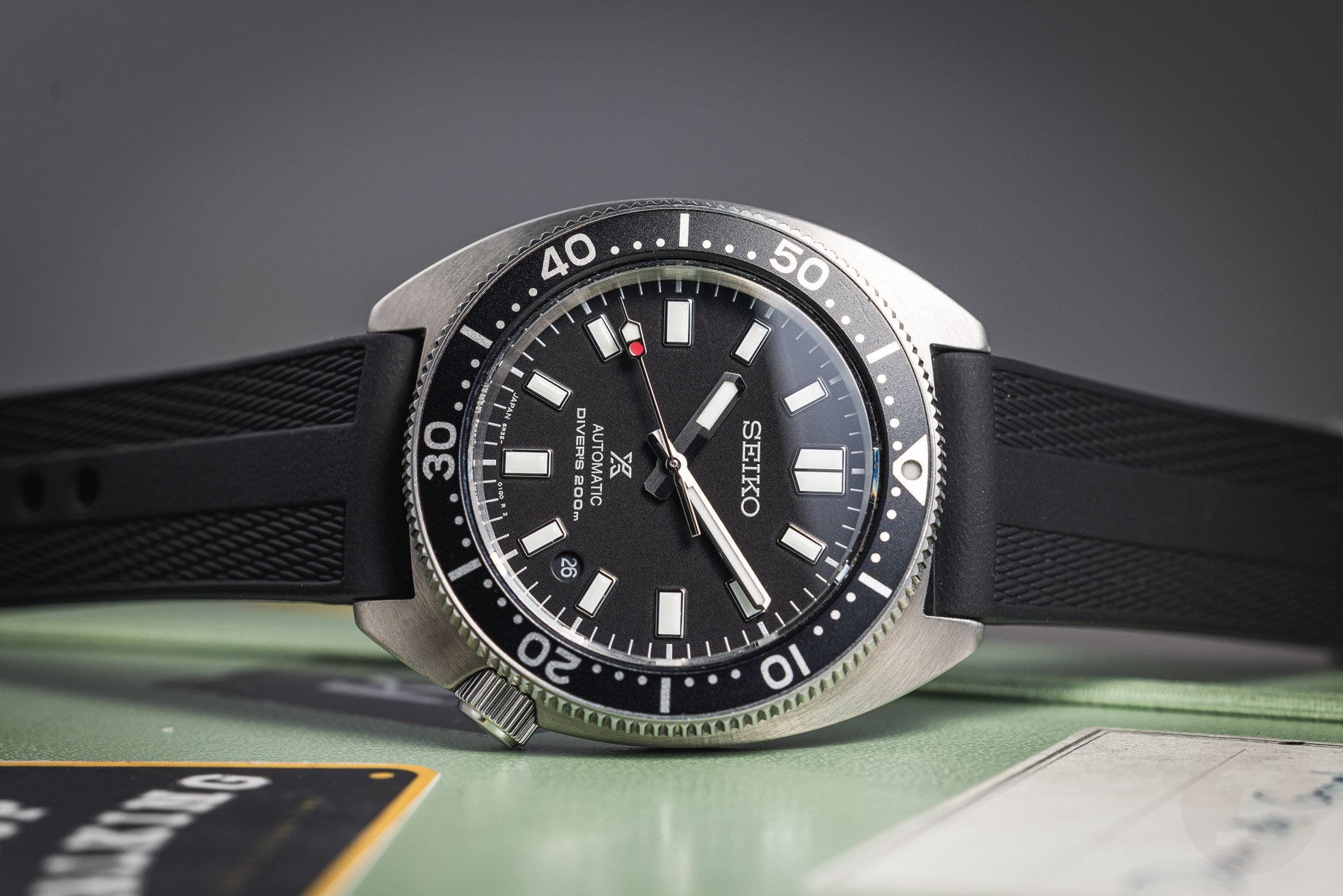 I'll admit that my least favorite feature of this re-edition is the dial layout. The dial of the original 6105-8000 was pretty much perfect. It had these more square-looking applied indices and a very nicely framed date window. I guess Seiko slightly changed the layout to make sure that there was enough room for a lumed marker at the 3 o'clock position. Indeed, the nearly invisible date window at four-thirty doesn't obstruct the clean layout of the SPB317. Still, I feel that the original dial has just that little more character than the one on this re-edition.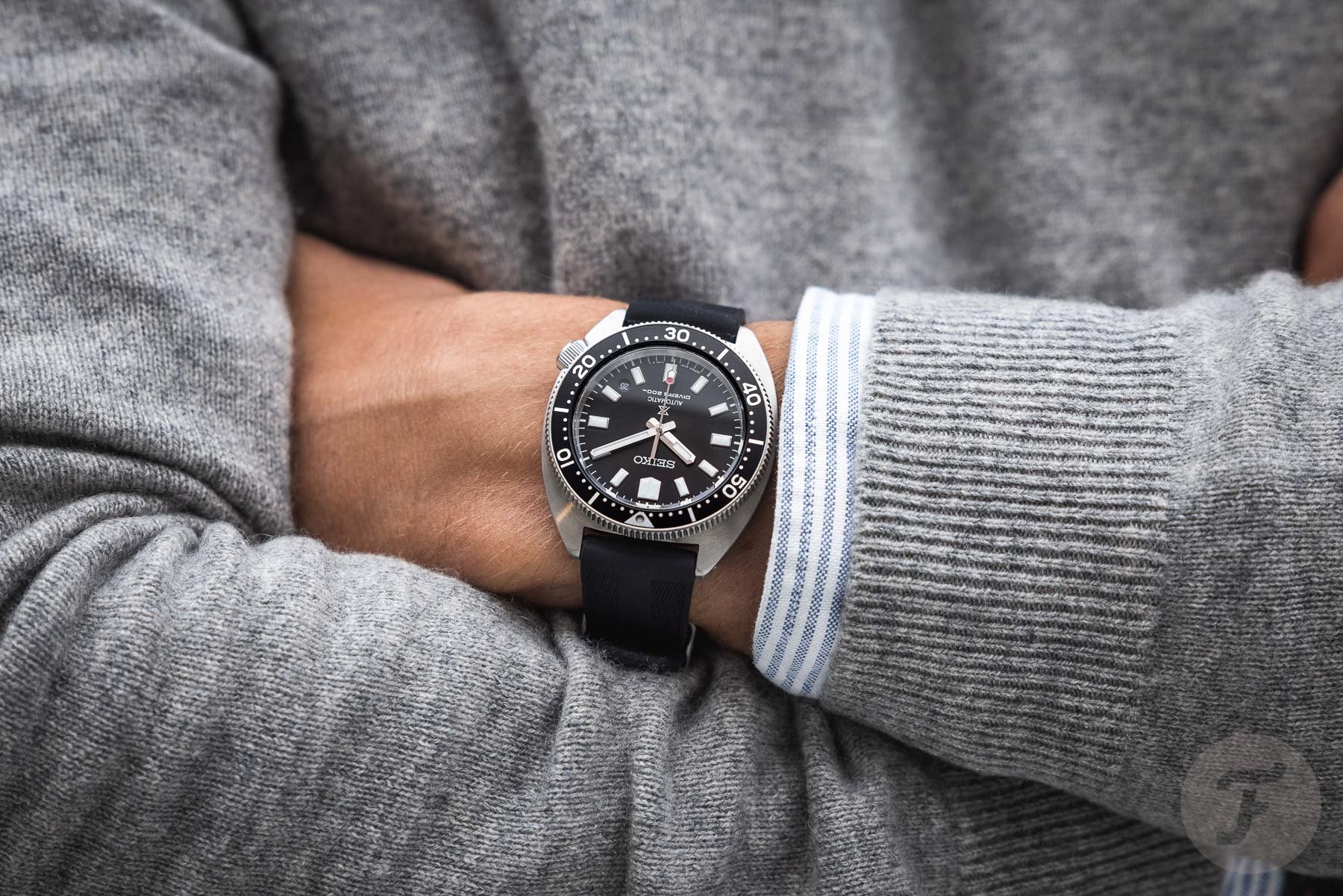 The price is right
As Nacho rightfully mentioned in his Seiko World Cup introduction, the brand's watches play a part in the lives of many collectors. Seiko watches are often recommended to people who are looking for their first mechanical watch. But even further along in the collecting journey, Seiko watches keep playing an important role. Many people only focus on collecting Seiko watches, and others might have a few of them in their collection. That's because Seiko offers capable and great-looking watches for a reasonable price.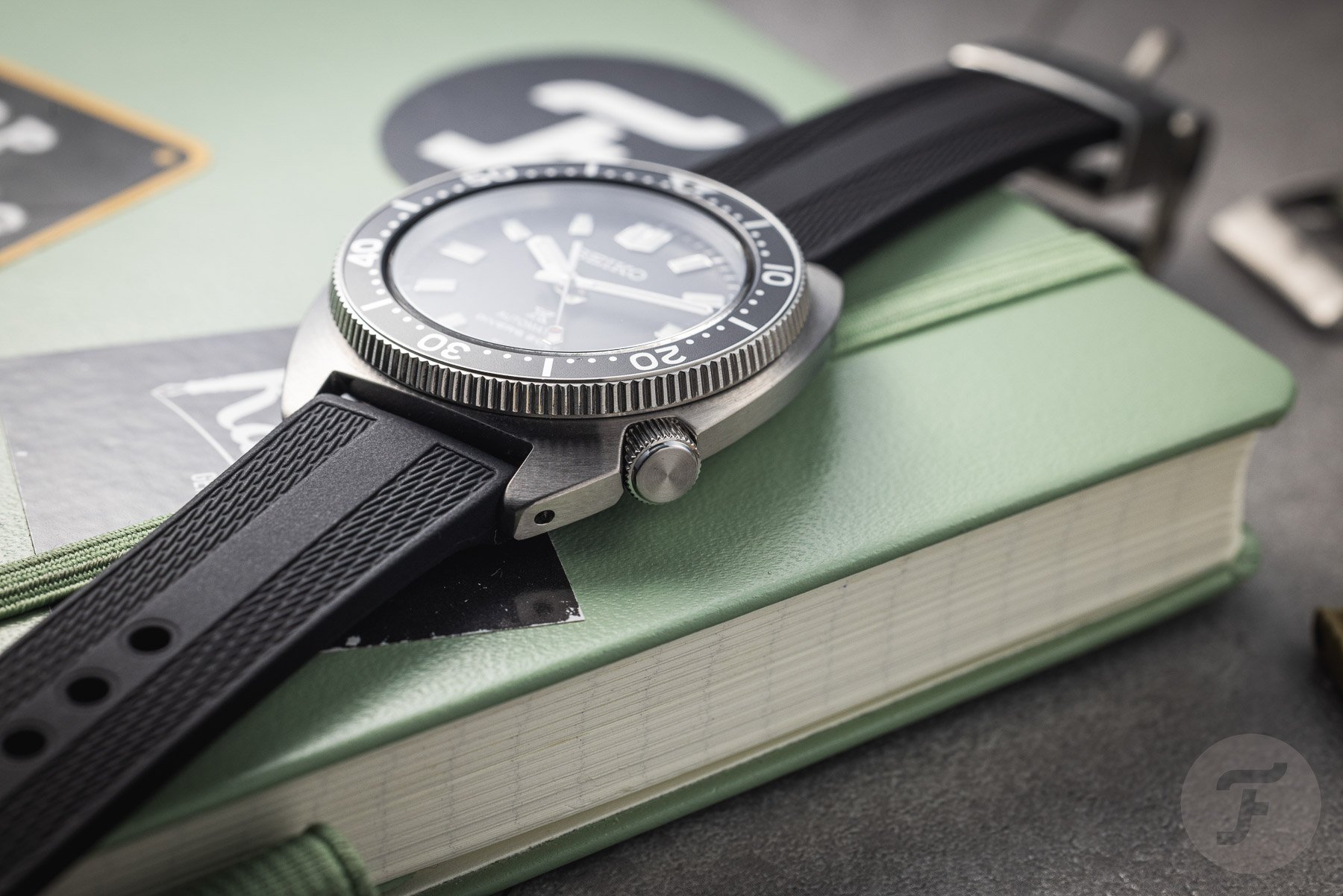 For this competition, I almost chose to fight for the recently introduced SJE093. It's the newest re-edition of Seiko's 62MAS that everyone was waiting for. It's so close to the original that you almost feel like you're looking at a 62MAS in NOS condition. But one thing isn't right about that limited-edition watch, and that is its €3,700 price tag. Again, it looks absolutely fantastic, but in terms of quality, I'm not sure it's worth the €2,700 price difference with the SPB317.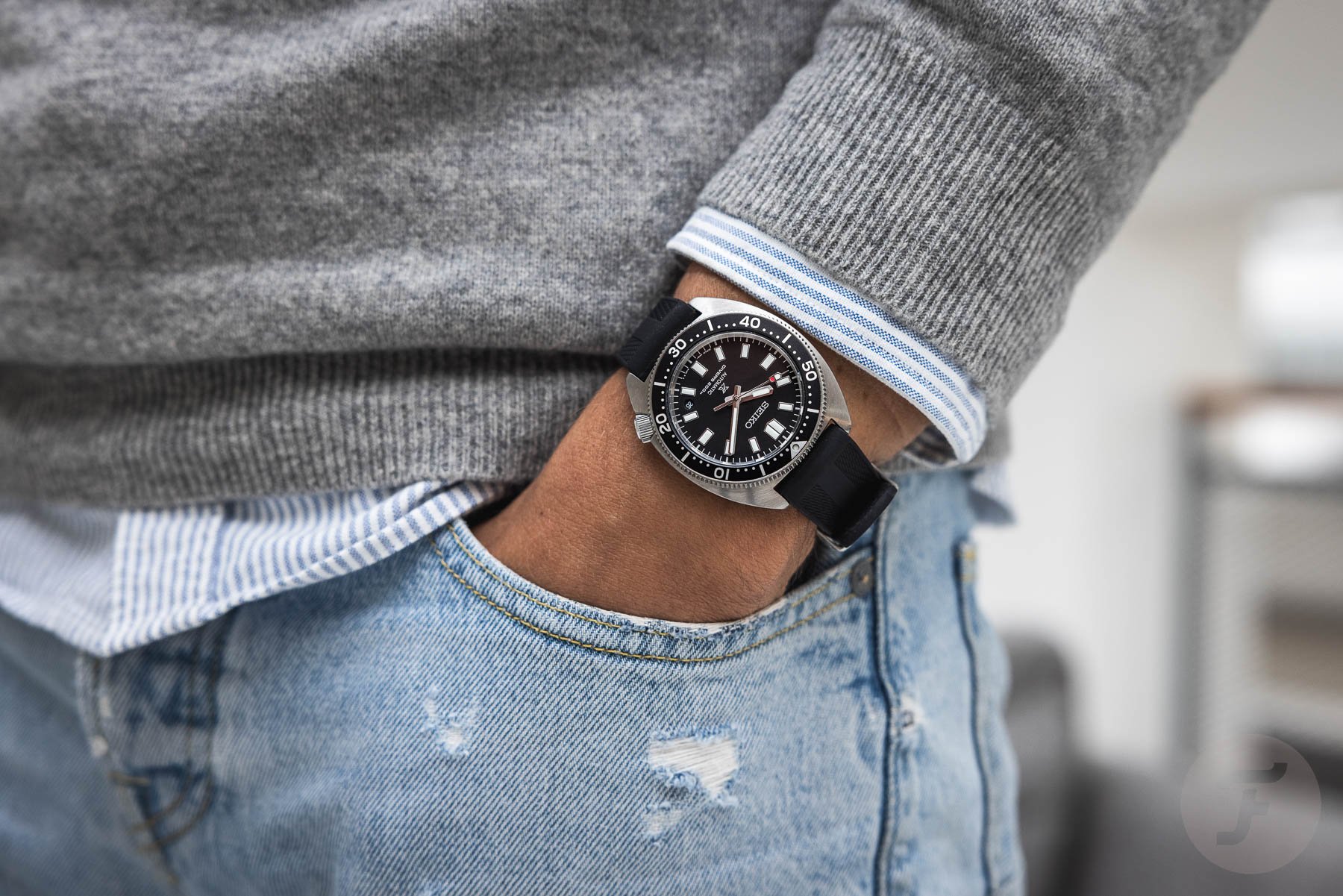 Although some might feel that €1,000 is a lot of money for an entry-level Seiko diver, I feel that the SPB317 is fairly priced. And I wouldn't want to pay a lot more than that for any Seiko dive watch unless it offers Grand Seiko-esque finishing on both the case and the movement. Did I already mention the cheapest 6215-7000 on Chrono24 is listed for just under €5,000? All right, over to you, Mike!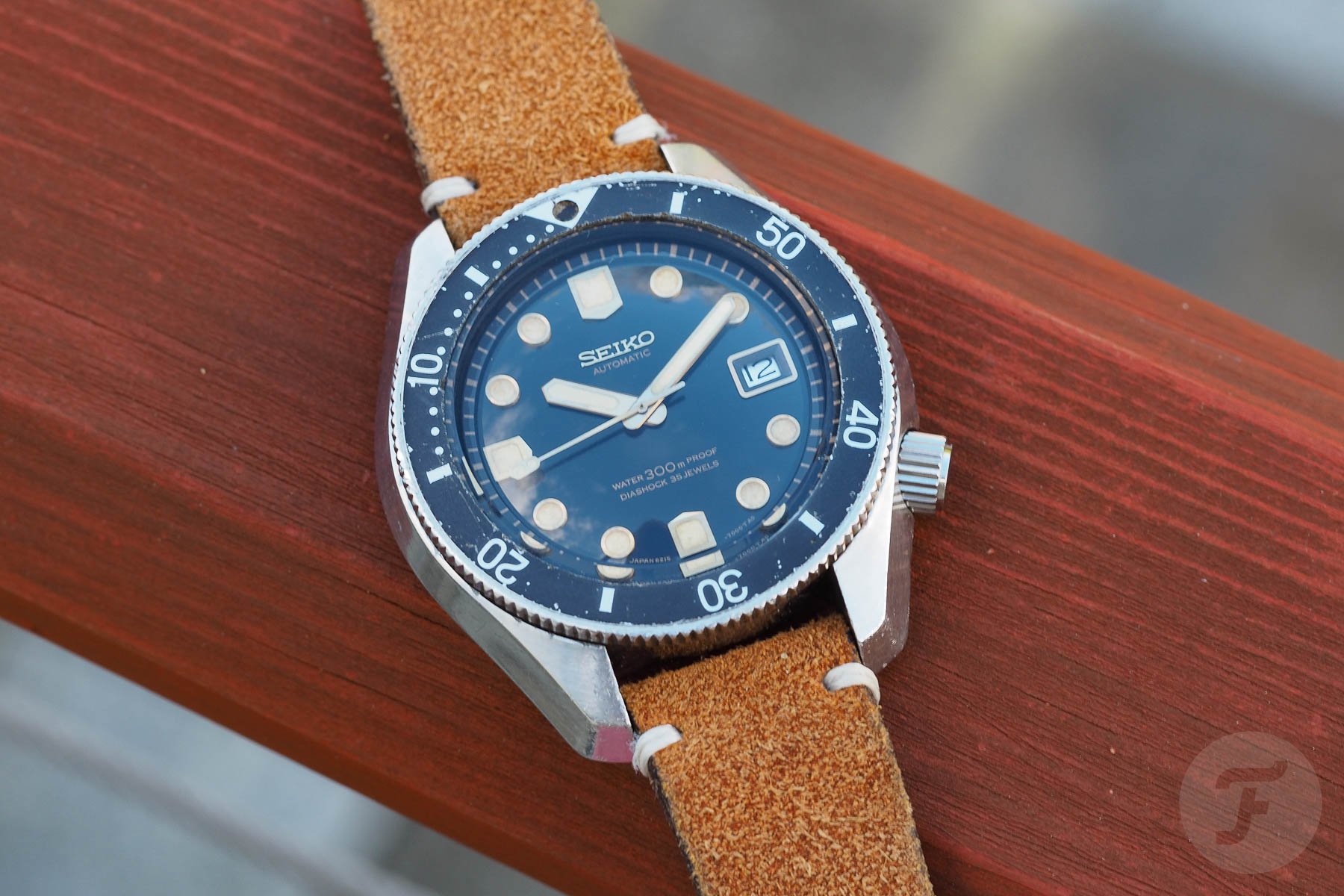 Mike: Seiko 6215-7000
Well, this is a strange pairing. We have a true vintage diver in the Seiko 6215-7000 and Daan's piece, the retro-inspired SPB317. Now, the rules were wide open for the Seiko World Cup. Therefore, we were allowed to choose any dive watch in Seiko's voluminous catalog. As the resident "Seikophile" here, I largely support all of my teammates' choices, but if I'm being honest, I'd rather go with an "OG" than an inspired-by model — so I did. In fact, when I chose the 6215-7000, I arguably selected the most original and important of all Seiko vintage divers.
Everything has a beginning, and while most credit the original Seiko 62MAS as the foundation piece in what would become an impressive lineage of dive watches, I see it somewhat differently. The 62MAS is undoubtedly important, but let's be clear. It used a familiar industry case shape, and in no way did it allow Seiko to put any of its creativity on display. No, the 6215-7000 that came in 1967 would set a design standard responsible for basically every other watch you'll see in this competition. That alone makes this an important watch, but the story would end if it had been a rough-cut gem. Thankfully, the 6215 is anything but.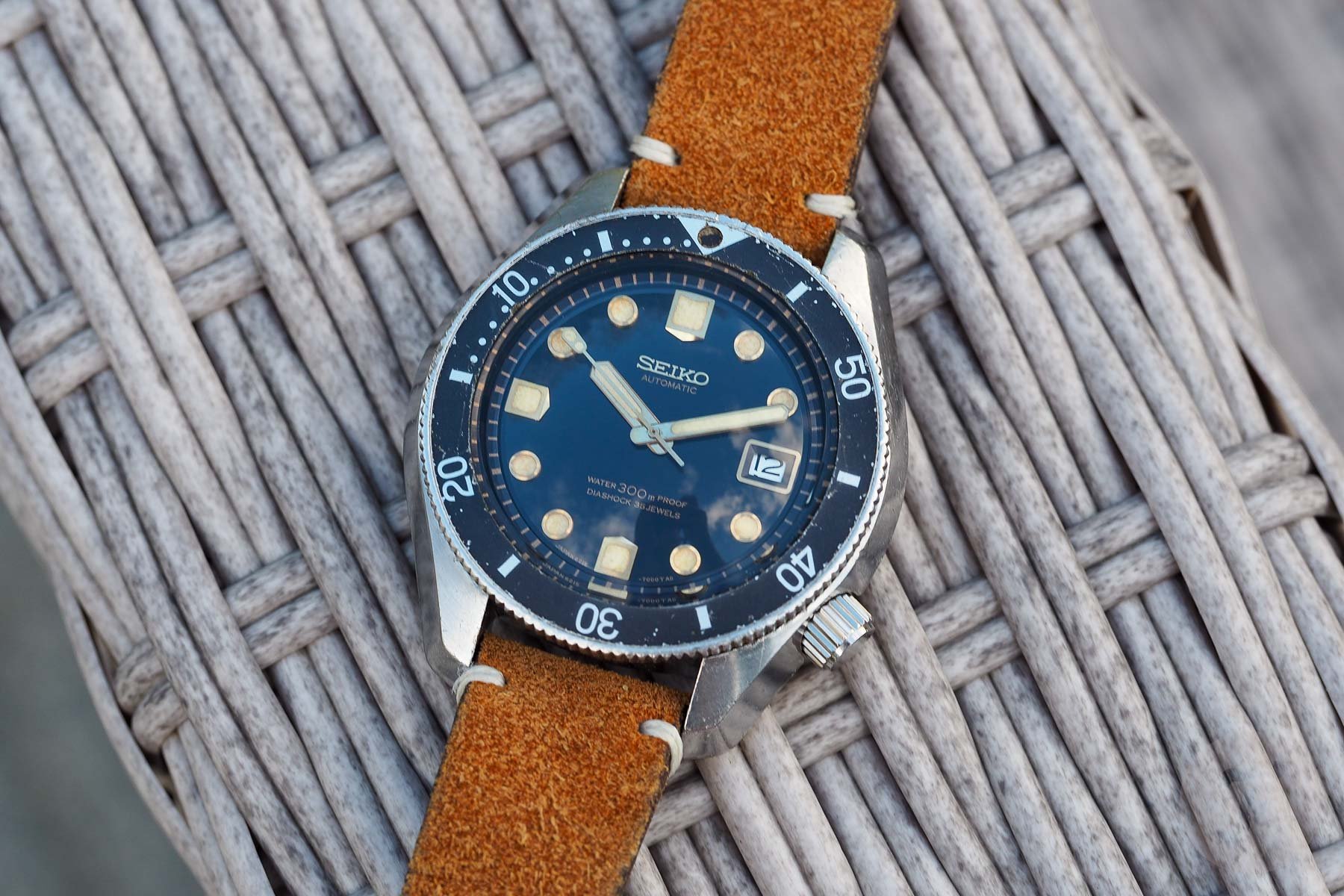 The Seiko 6215-7000 is an all-time great
Again, we need to travel backward some 56 years to discover the 6215-7000. At that time, Japanese brands were largely copying European or American standards. This watch represents a severing of that behavior and stands alone. While it was not really an export model, it arrived toting a veritable howitzer to a knife fight. With features like a deluxe 35-jewel automatic with a quick-set date, a 300m depth rating, a Hardlex crystal, and a monobloc case, it bested most of its competition on specs alone. Then there were the looks.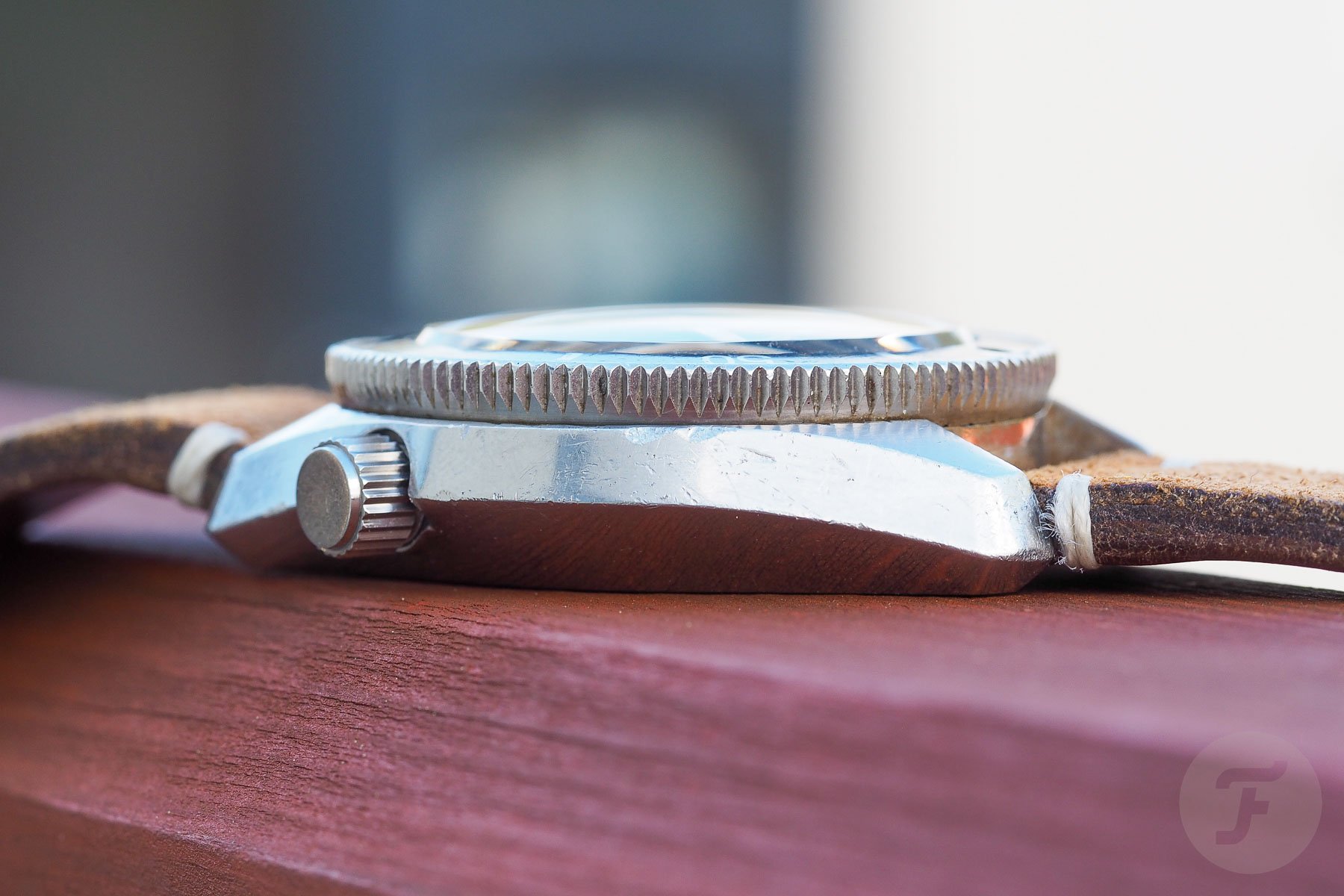 Seiko wasn't content to copy the Submariner style of dive watch back in the '60s, and instead, the brand brought a design of its own. The 4 o'clock crown would forever become a Seiko signature as well as the elongated case shape instead of the rounder flavor from most brands. Then there are the smaller details. Bold lume plots with surrounds have always been part of Seiko divers, paired with clean and legible dark dials. Returning to the case, keen Seiko fans will note the sharp edge along the flanks. There's more than a hint of high-end Seiko here as this character line is shared with another legendary watch, the Grand Seiko 44GS.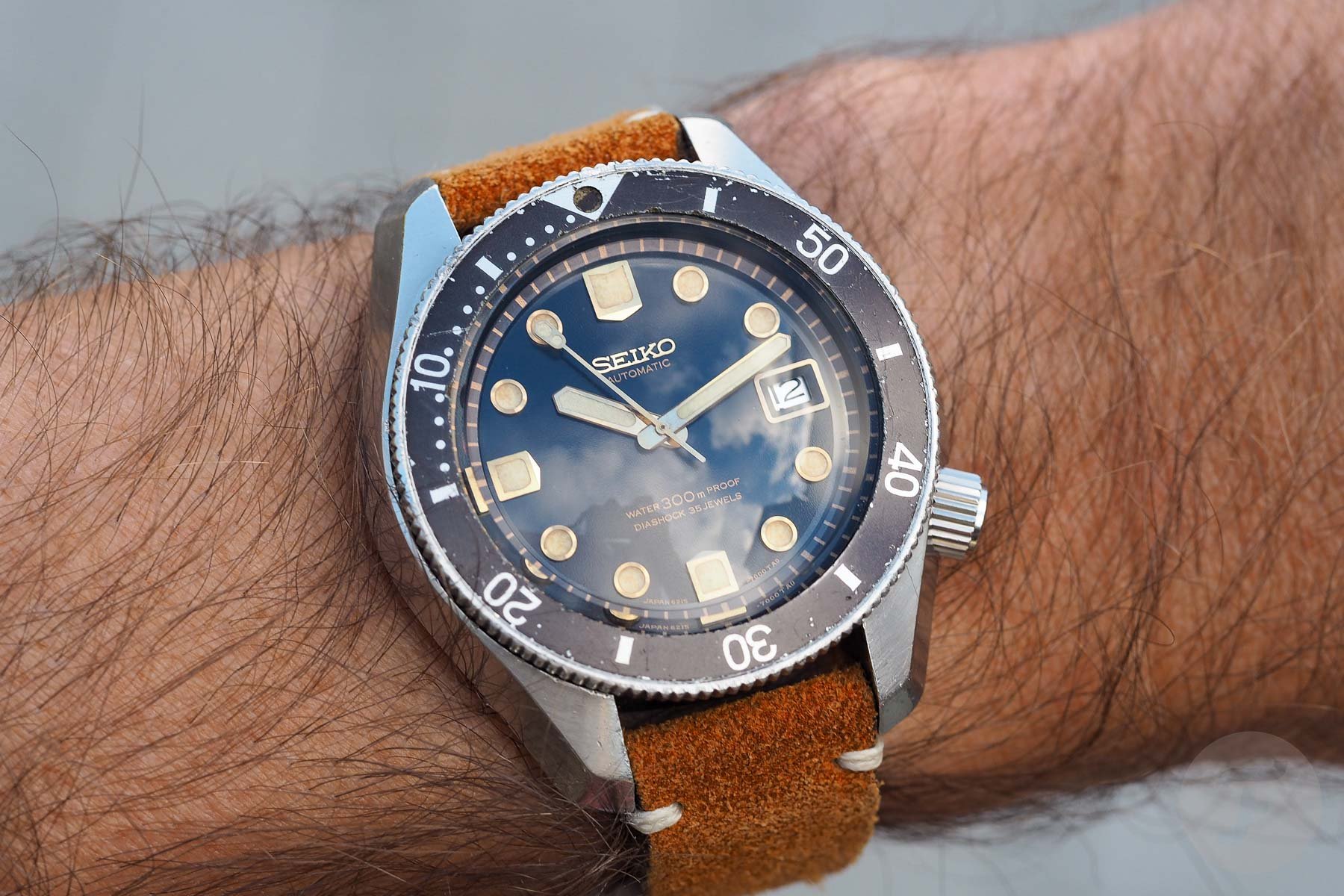 Most of all, though, the Seiko 6215-7000 makes for a magical watch on the wrist. The way the luminous material has aged into a warm pumpkin-like shade makes it incredibly harmonious with just about any skin tone. Then there's the size. At just below 44mm in diameter and nearly 50mm in length, it wears like a modern watch and has real heft. Yet, somehow, it doesn't feel bulky like a modern Marinemaster 300. Credit goes to the 14mm thickness, which helps keep it from porpoising on the wrist.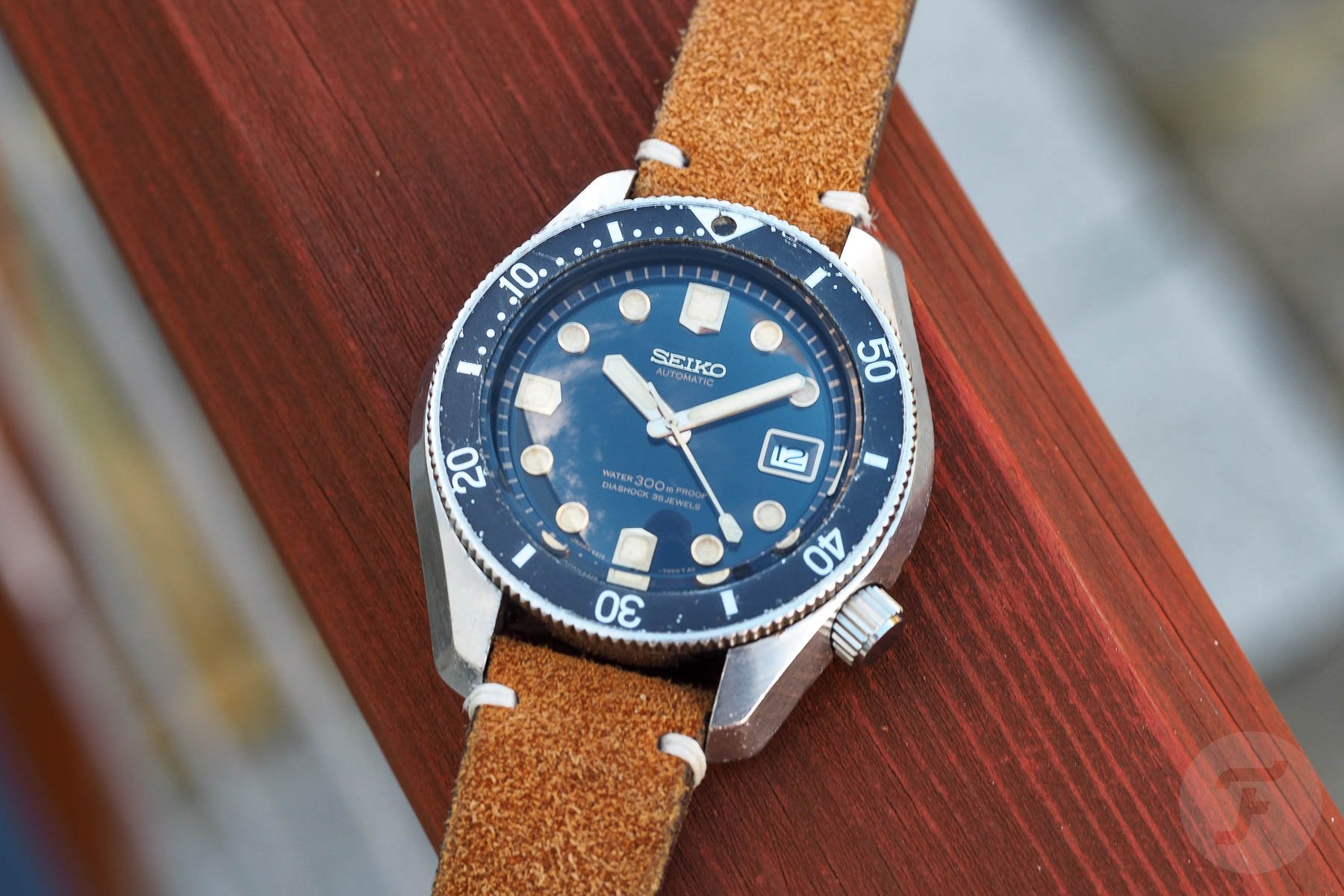 Yes, the 6215-7000 is expensive, but it should be
Daan mentioned the current prices for the Seiko 6215-7000 and stated that he would never pay so much for a Seiko diver. That feels dismissive, and while literally every other Seiko diver will cost less than a 6215-7000, I think that says something. Collectors have bestowed such a value on this model because it is so important and attractive. After all, without this watch, what would every other Seiko diver look like? Folks, there's a reason that I grab this watch more frequently than a vintage Submariner. It feels more special, more unique, and just as solidly built. Is it a better watch than the SPB317? Well, as they say in my new country of residence, it's chalk and cheese. One is a modern, available reissue of a classic watch, while the other is the classic watch.
Place your Seiko World Cup vote!
Well, now you've heard from both of us. Does your vote rest with the modern SPB317, or will it go to the vintage 6215-7000? Along with voting, feel free to let us know why you chose your winner. The best of luck to both watches, and we look forward to seeing the victor in the upcoming rounds!
Seiko World Cup: Daan's SPB317 vs. Mike's 6215-7000