Thor's Top 5 Watches Of 2021 — Greubel Forsey, Omega, Jaeger-LeCoultre, And More
With only five slots available, these were some of my most difficult choices this year!
Let me just start this with a disclaimer: for me, picking an easy Top 5 Watches of a rather exciting 2021 is almost impossible. I have fallen in love with wristwatches many times this year, from press shots to the hitherto unknown joy of handling a $100,000 piece of wrist art at, get this, an actual event. Remember those?
So with this in mind, I went with my ten-minute instinctual scribbles. To be fair, these might not be my final Top 5 Watches of 2021, but my personal and strongest impressions of the year. Did I expect more actual events than the charming Geneva Watch Days? Yes. Was this a couple of days to savor, leaving my wrist dazed and confused? Absolutely.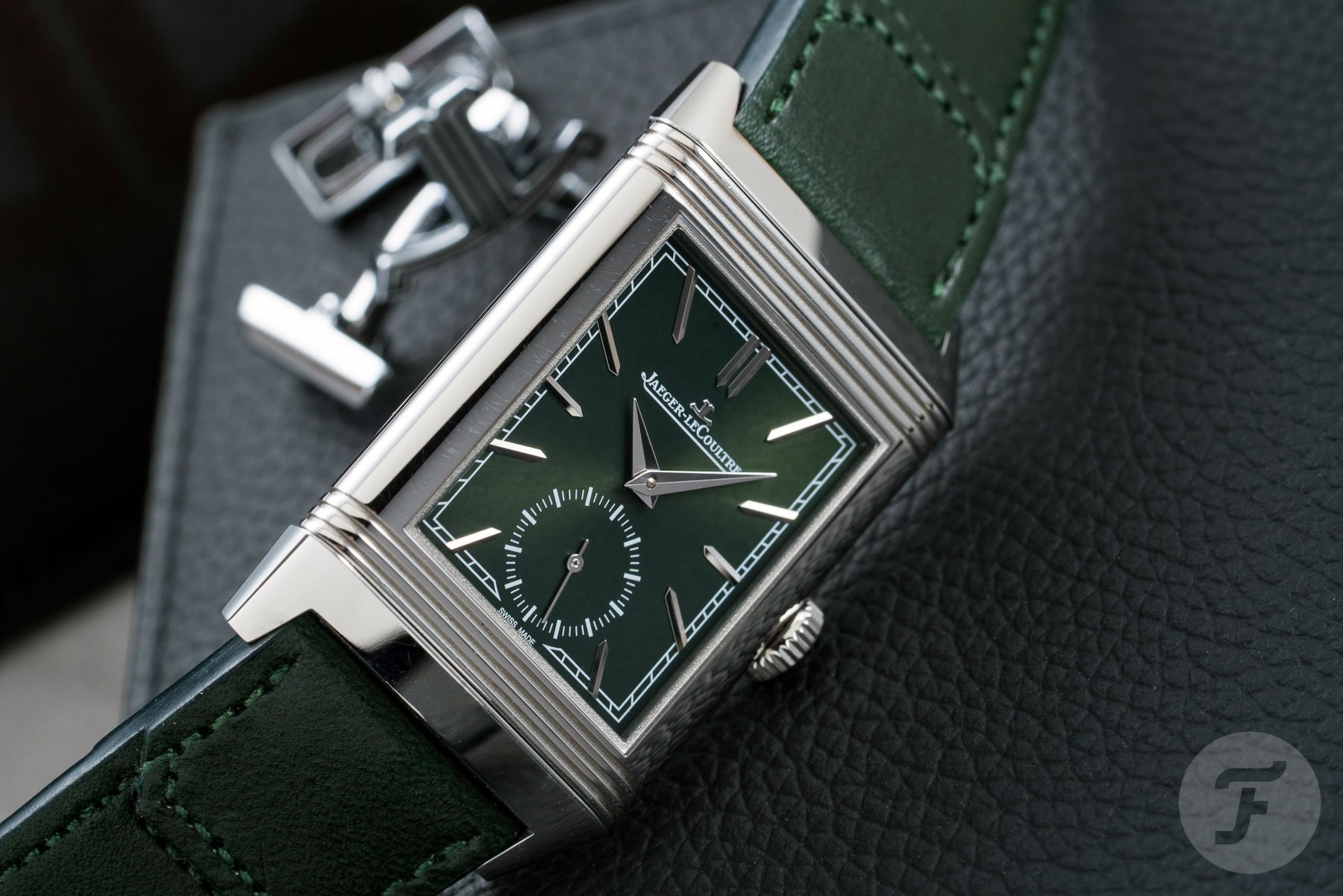 Thor's Top 5 — Jaeger-LeCoultre Green Reverso Tribute Small Seconds
At 51, I have my kids and younger wife to thank for not feeling past 40, or even 35. This means that my Christmas travel watch was a purple-red metal G-Shock, and my latest acquisition was a Timex Marlin Charlie Brown. The venerable Jaeger-LeCoultre Reverso always gave me the impression of something I might enjoy at 60, but over the last year, that changed completely.  JLC opened my eyes a couple of years ago with the deep red Tribute Small Seconds on that Fagliano leather strap. With a color change and a rather delicious soft and tonally matched leather, it changed my perceptions a full 180 degrees. In fact, the now four-to-six-month delivery time for a colored Reverso speaks volumes about this stroke of genius.
This year, Jaeger-LeCoultre stayed on top of the trends with its vibrant green-dial version, and I was seriously smitten. With the deep red and blue version, the threesome is a quantum leap from the (lovely as they are) silver-dialed classics on crocodile straps. Bravo! In fact, I have ordered a blue one — oops, my secret's out. And I still don't feel older than 35, seriously.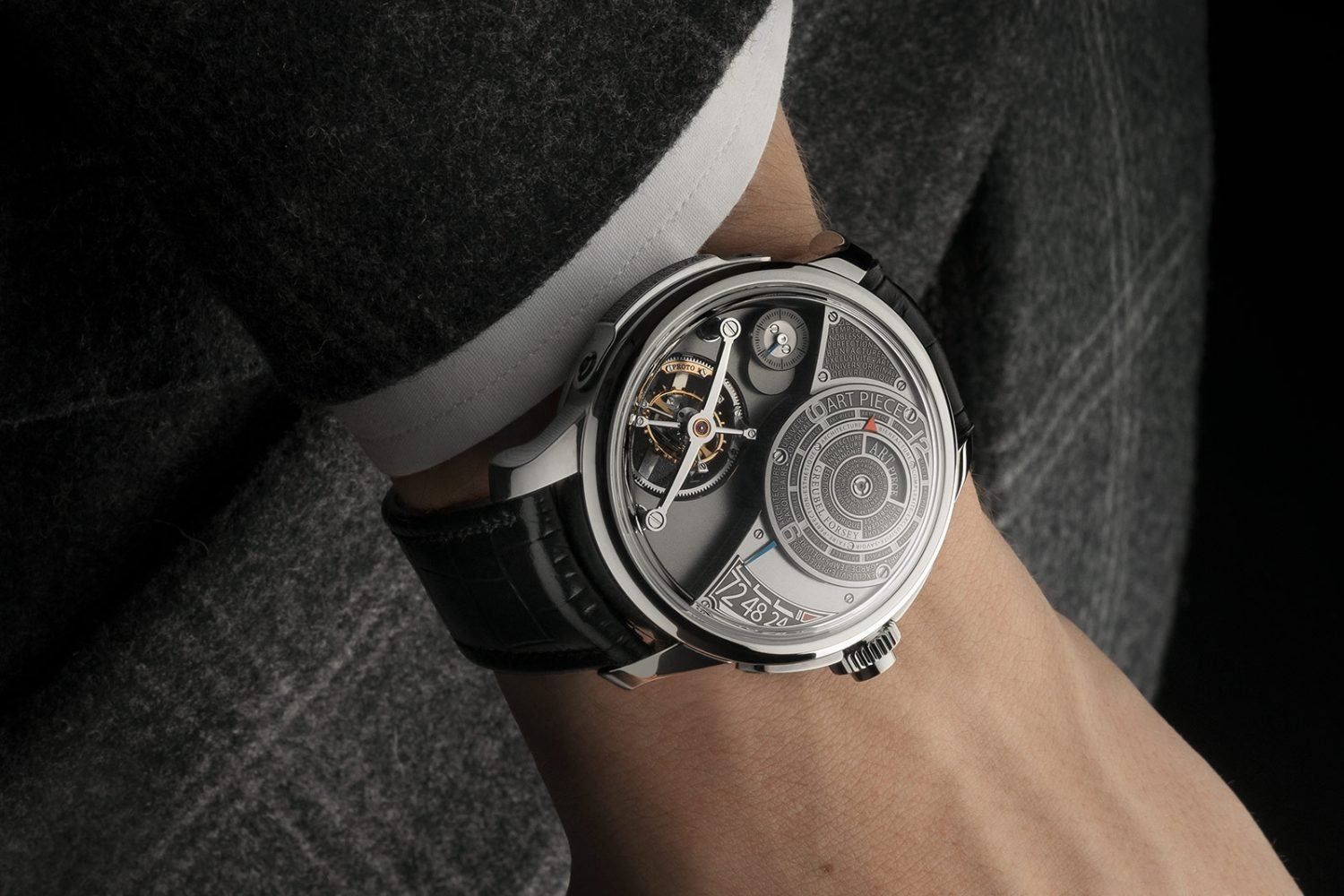 Thor's Top 5 — Greubel Forsey Art Piece Edition Historique
Terms like "Haute Horlogerie" and "top tier" fade into insignificance when left alone in a luxury hotel suite with Mathilde and Michel from Greubel Forsey for thirty minutes. Achingly short, it felt more like five, as I struggled with a barrage of sensory impressions. From the last of the gorgeous GMTs, including the surprisingly comfortable Sport on its titanium bracelet, I fell for this monochromatic tour de force. See, I had to use a cliche, but to be honest, unlike the brash GMT Sport, this had me in a quiet zen-like trance, unusually featherweight in its dark-tinged titanium guise.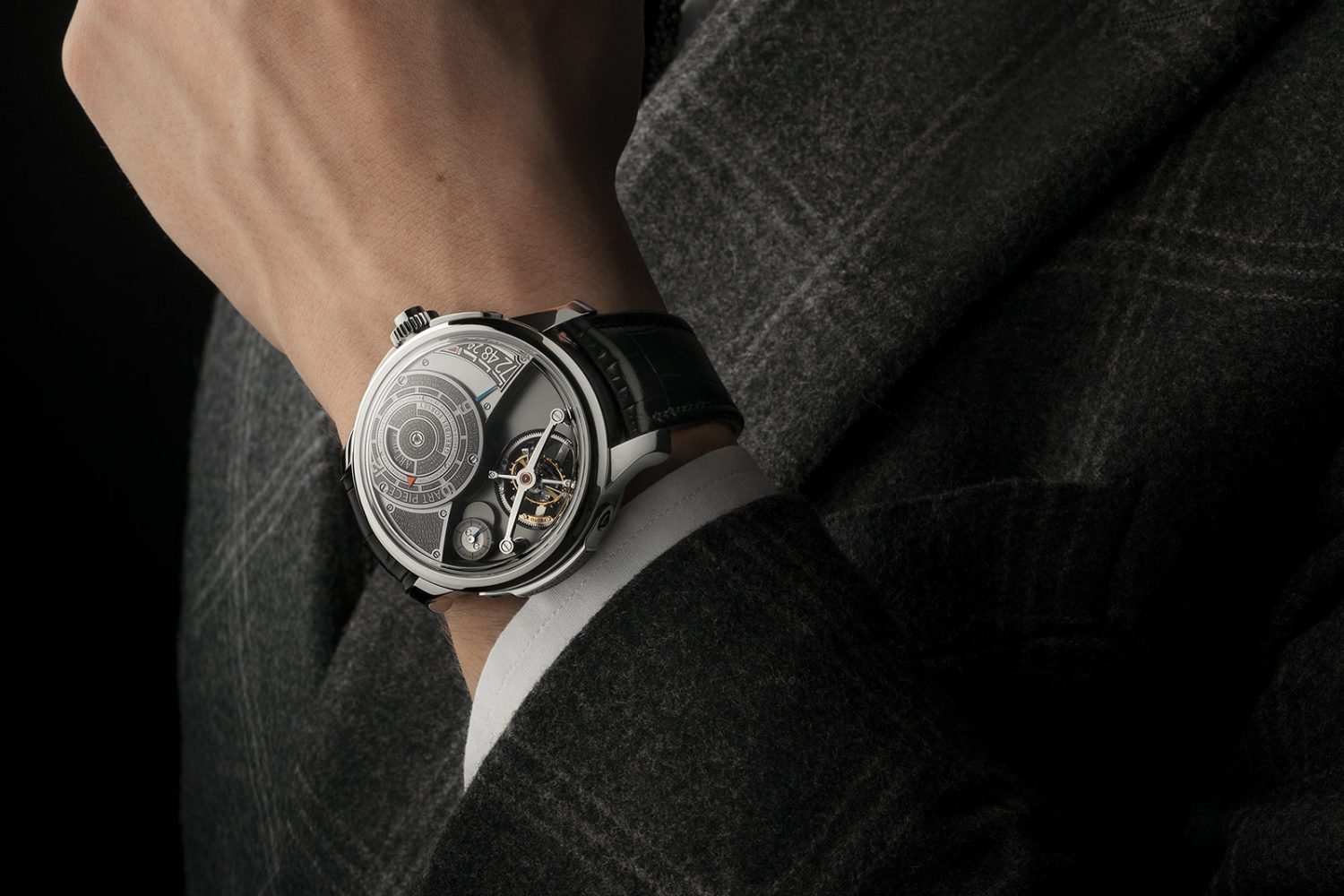 Unless you are a horological genius, you will not immediately be able to tell the time. For me, this is a part of the raison d'etre of the Art Piece. Time itself is given too much importance in our lives. The vague indication of the hour via a red pointer on the upper-right enigmatically engraved circle is zen-perfect. Just take in the depths of multi-layered craftsmanship. Within this mechanical theater, the tonality of delicate tones of gray and silver calms the eye. Soon, you'll forget about time itself.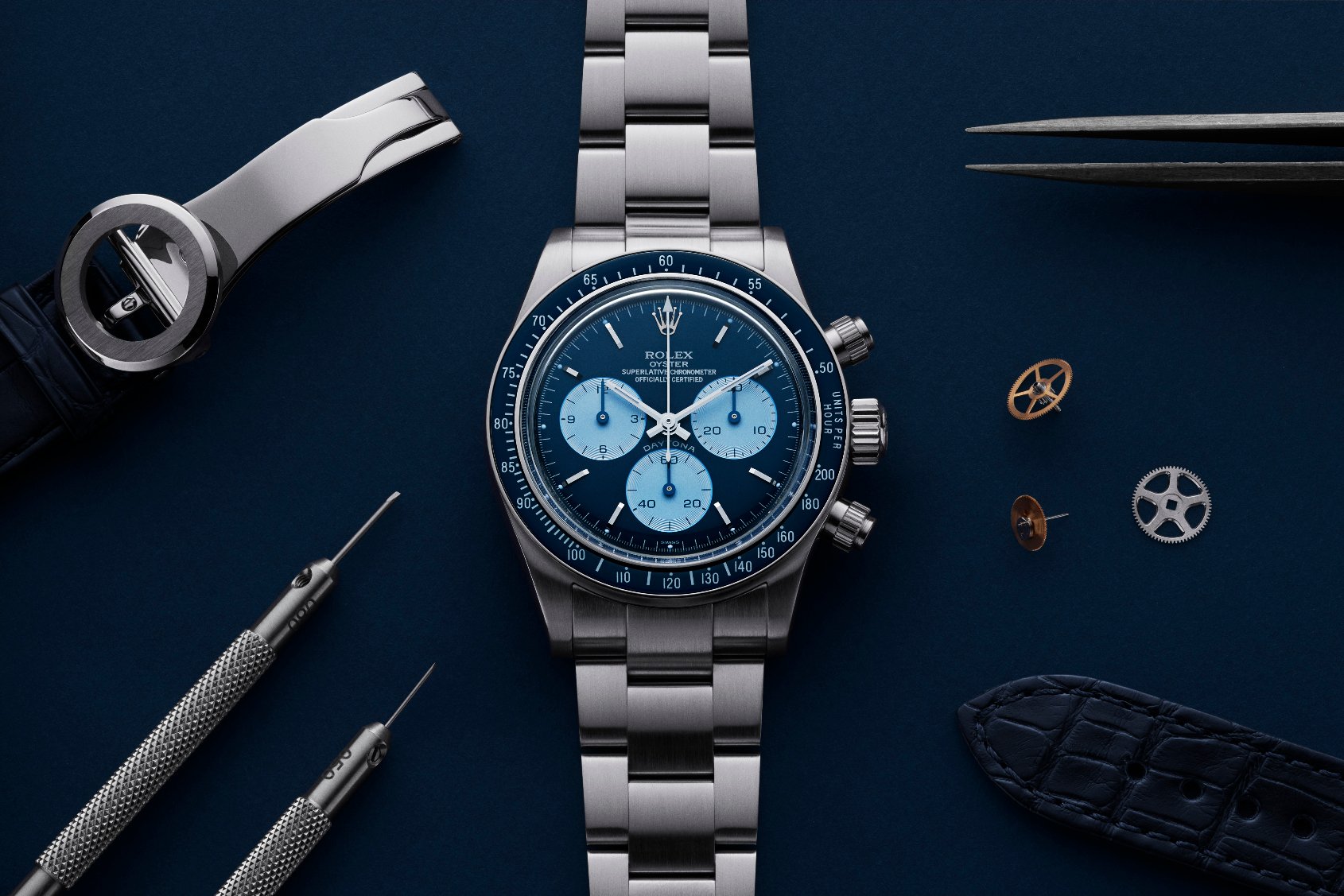 Thor's Top 5 —Artisans De Genève Shades Of Blue Challenge
All cards on the table, I do not want a Rolex Daytona. I'm not a hater of The Crown, but I am pretty much bored. Not with Rolex, as I seriously enjoyed writing my six-part series on Rolex Myth Busting, and have all kinds of respect for the brand. Like many of us, though, I have simply had my fill of discussions on availability, hyped Tiffany-esque OPs, and the difference a millimeter makes. I love the retro move of bringing back the 36mm Explorer, but I do not like the Daytona. To me, it merely exemplifies the brand's main function as a status symbol. This all changed with the hot topic of customizing. What? How dare they!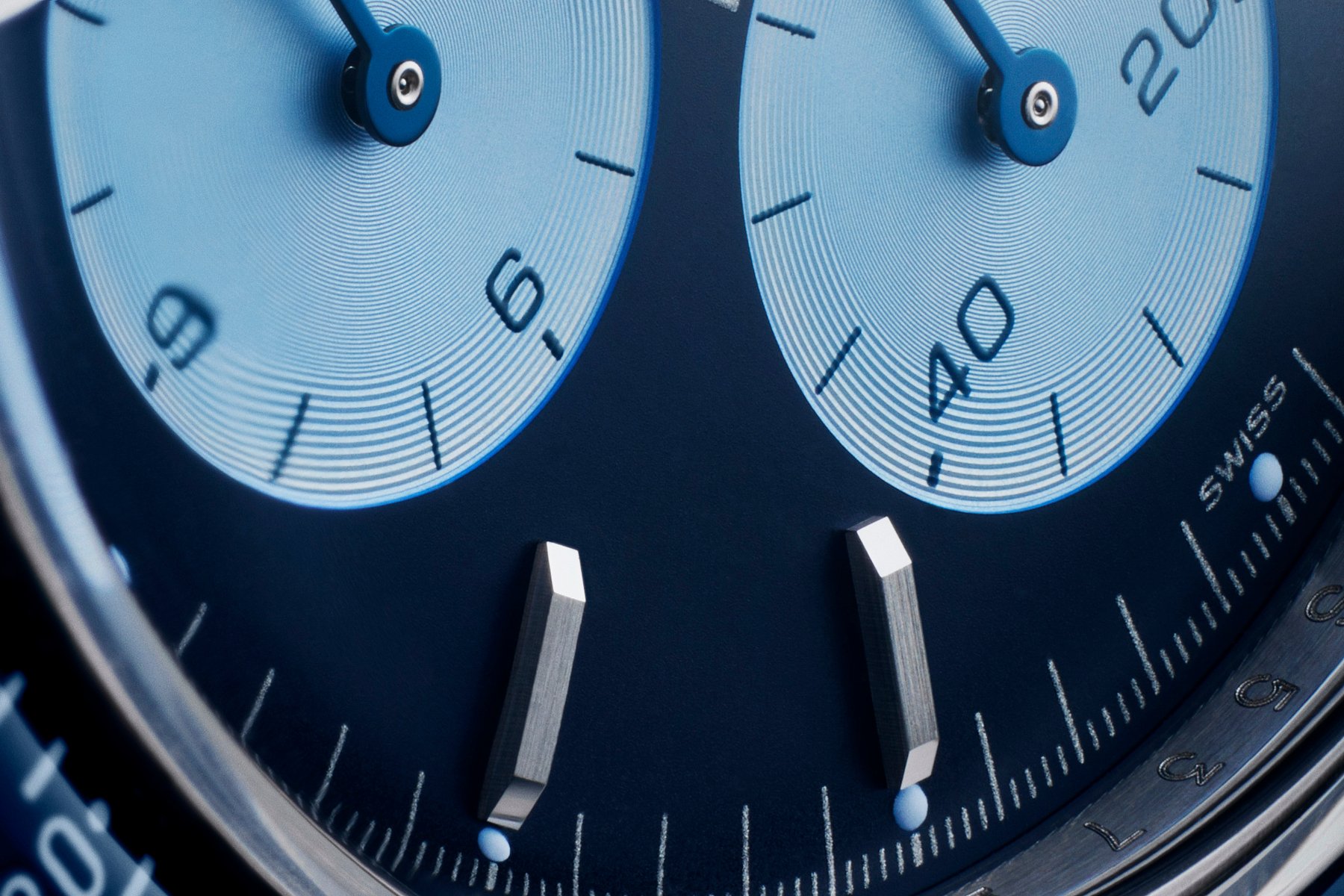 Yes, that was my own opinion on the matter, until this came along. It might be a Daytona ref. 116500 with a seriously altered case to induce a vintage feel, but the deep thought process behind it is what got me. This absolutely gorgeous blue dial was the result of a long process between Artisans De Genève and their client, and it shows in the passionate details. This is perhaps the only Daytona that I enjoy, and on a deeply infatuated level. Suffice to say, a visit to Artisans De Genève during Geneva Watch Days only served to enamor me more. I left with a deeper understanding of their very personal and, yes, very respectful bespoke work.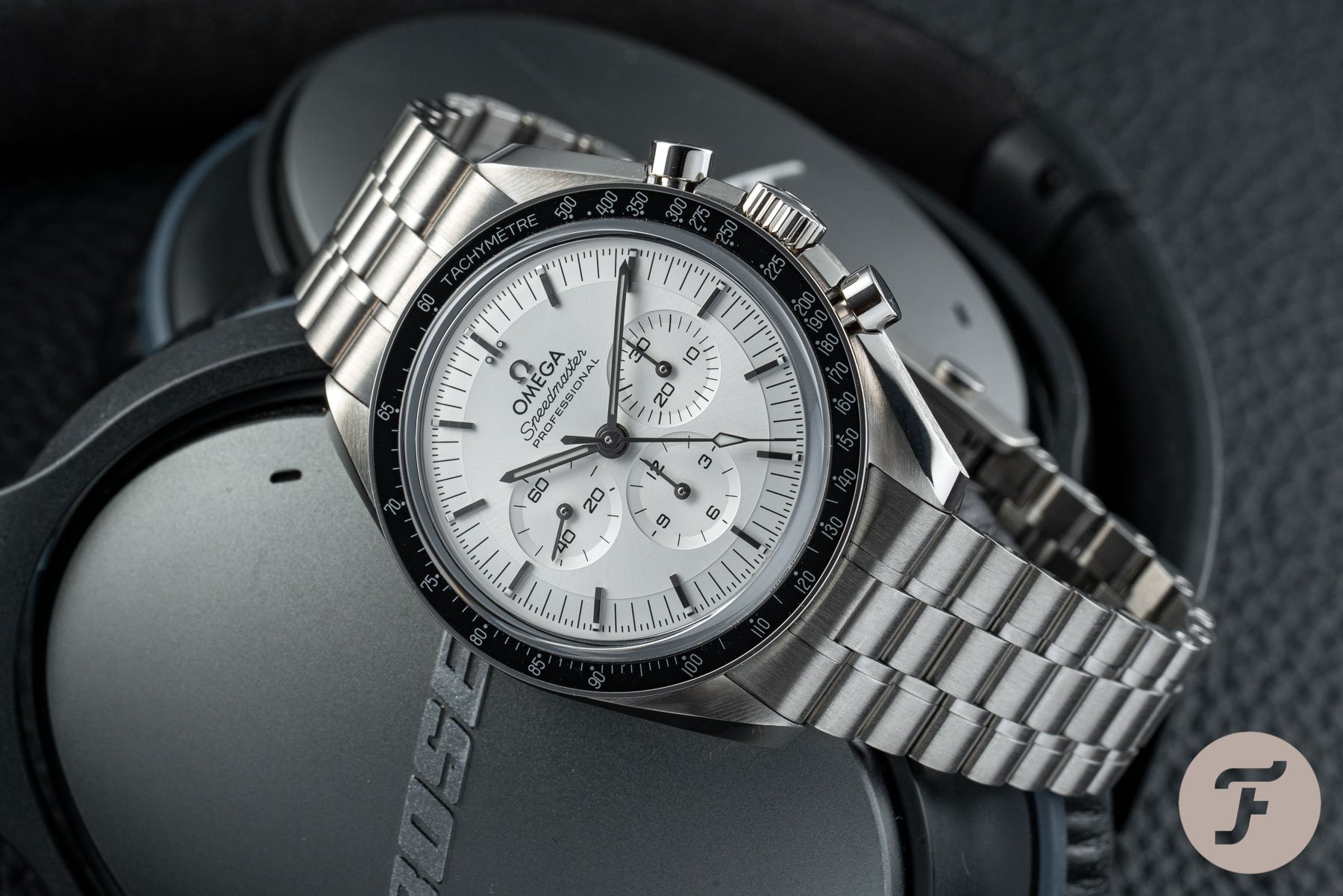 Thor's Top 5 — Omega Speedmaster Professional in Canopus Gold
The pressure of this writing gig sans a Speedmaster Professional in my collection is tangible. I made my stance pretty clear in my story a few weeks ago, but I am still struggling. Especially after having tried on the new Canopus Gold ref. 310.60.42.50.02.001, which completely knocked me out. What a difference a few millimeters and a new bracelet can make! I just wish I didn't know what stealthy, brushed white gold felt like on the wrist, as the impression still lingers. The tonally matched silver-gray elegance seriously ups the charm for me, but at a heavy price (literally).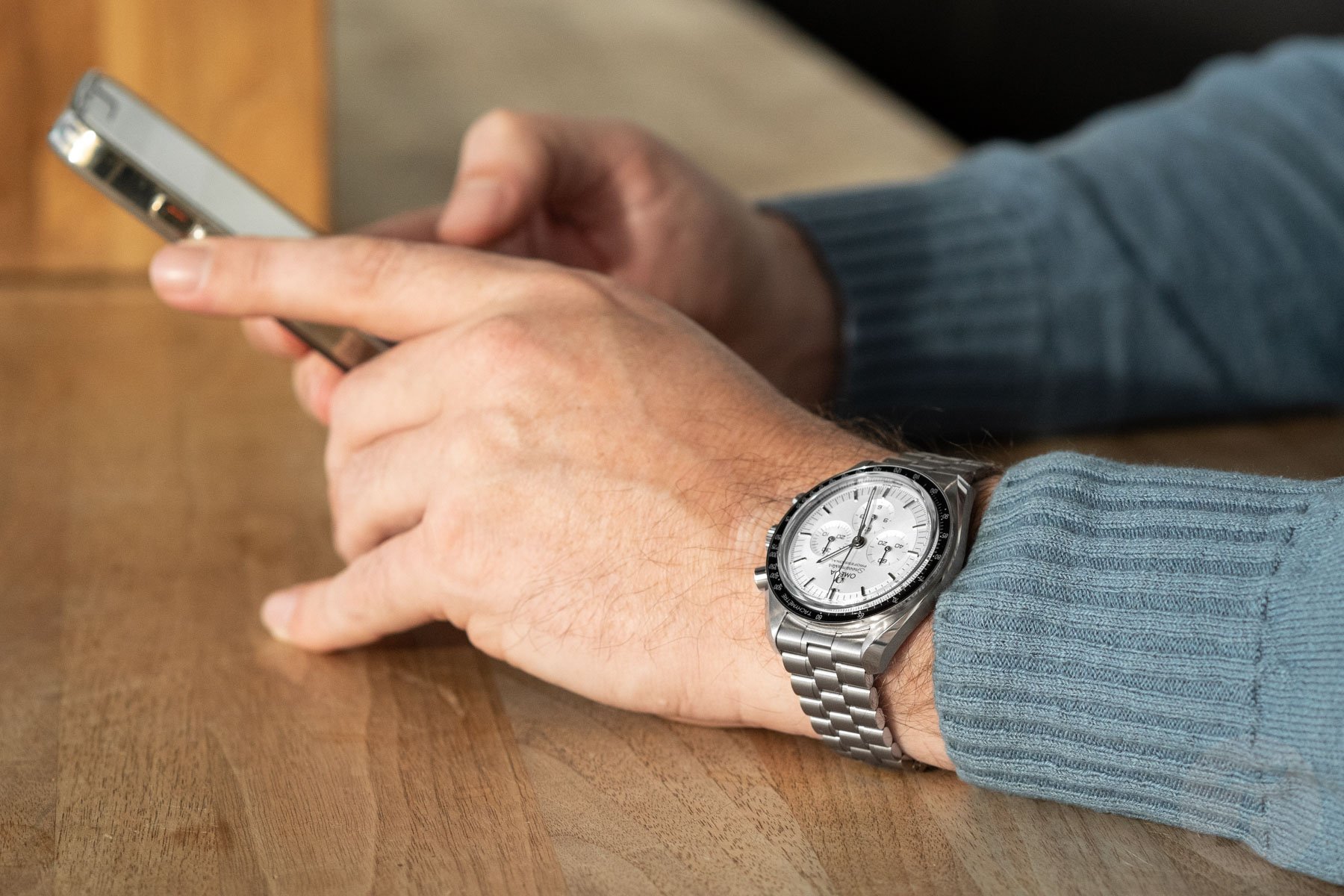 My goodness, the serious impression literally marked my wrist. It felt like no other Speedmaster I've ever tried on. The new case design is non plus ultra, but the heavy bracelet hugging my wrist got me hooked. To me, this is pretty much the top of the podium as far as the Omega Speedmaster goes. And yes, I'd seriously consider selling off a load of watches, making me wish I had never tried it on.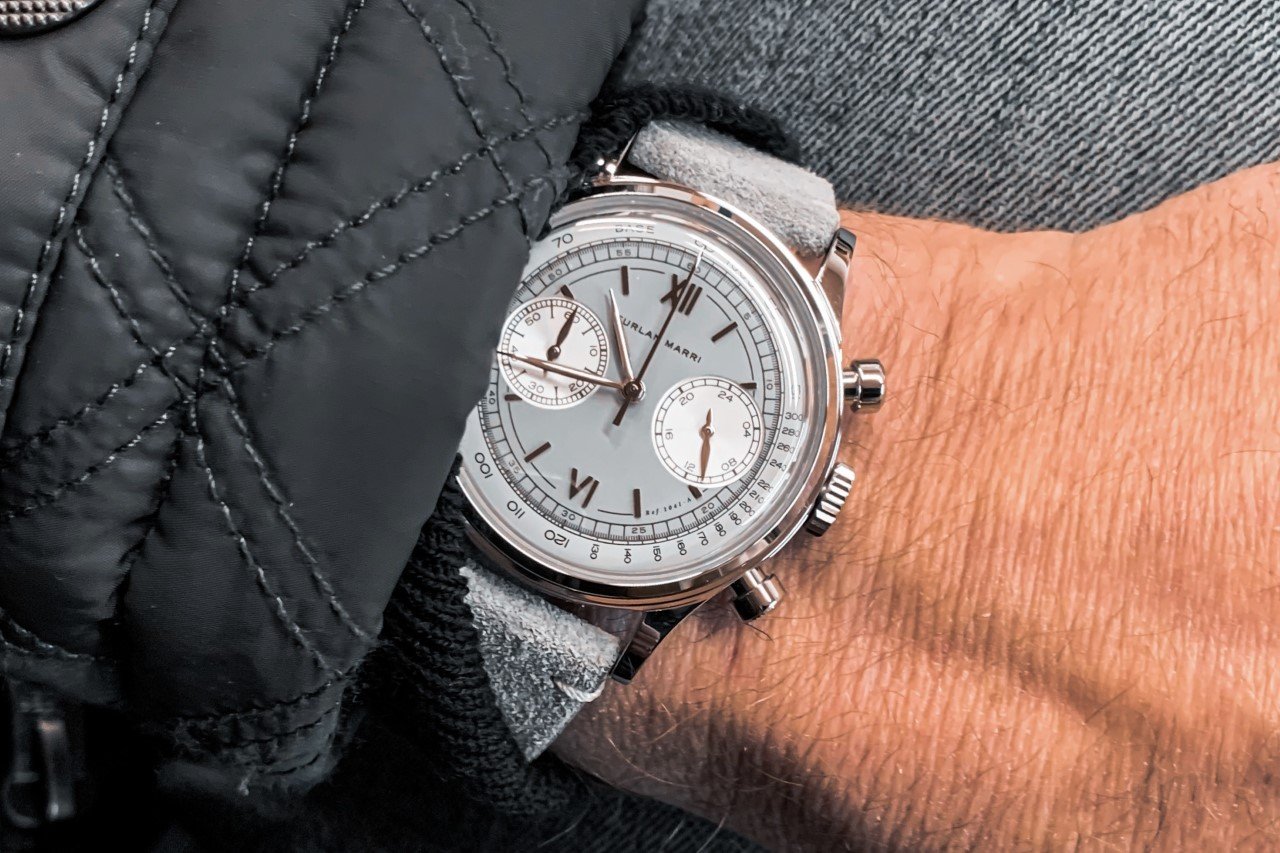 Thor's Top 5 — Furlan Marri Chronograph
Out of fear of becoming a de facto PR agent for Furlan Marri, I try to pipe down on Fratello, even if my sentiments are on my Instagram account for all to see. The much-feted chronograph from Andrea and Hamad changed my mind on the humble meca-quartz while becoming a personal favorite. Yes, I happily spent my own hard-earned cash on a non-mechanical watch. Actually, two of them, as both the Laccato Nero and the GPHG-winning Mr. Grey now happily reside in my collection. Fifties Patek-ish beauty mixed with an exemplary execution and strong color choices makes the FM a no-brainer in any collection. For some reason, Furlan Marri's success has awakened many a social media troll, but why?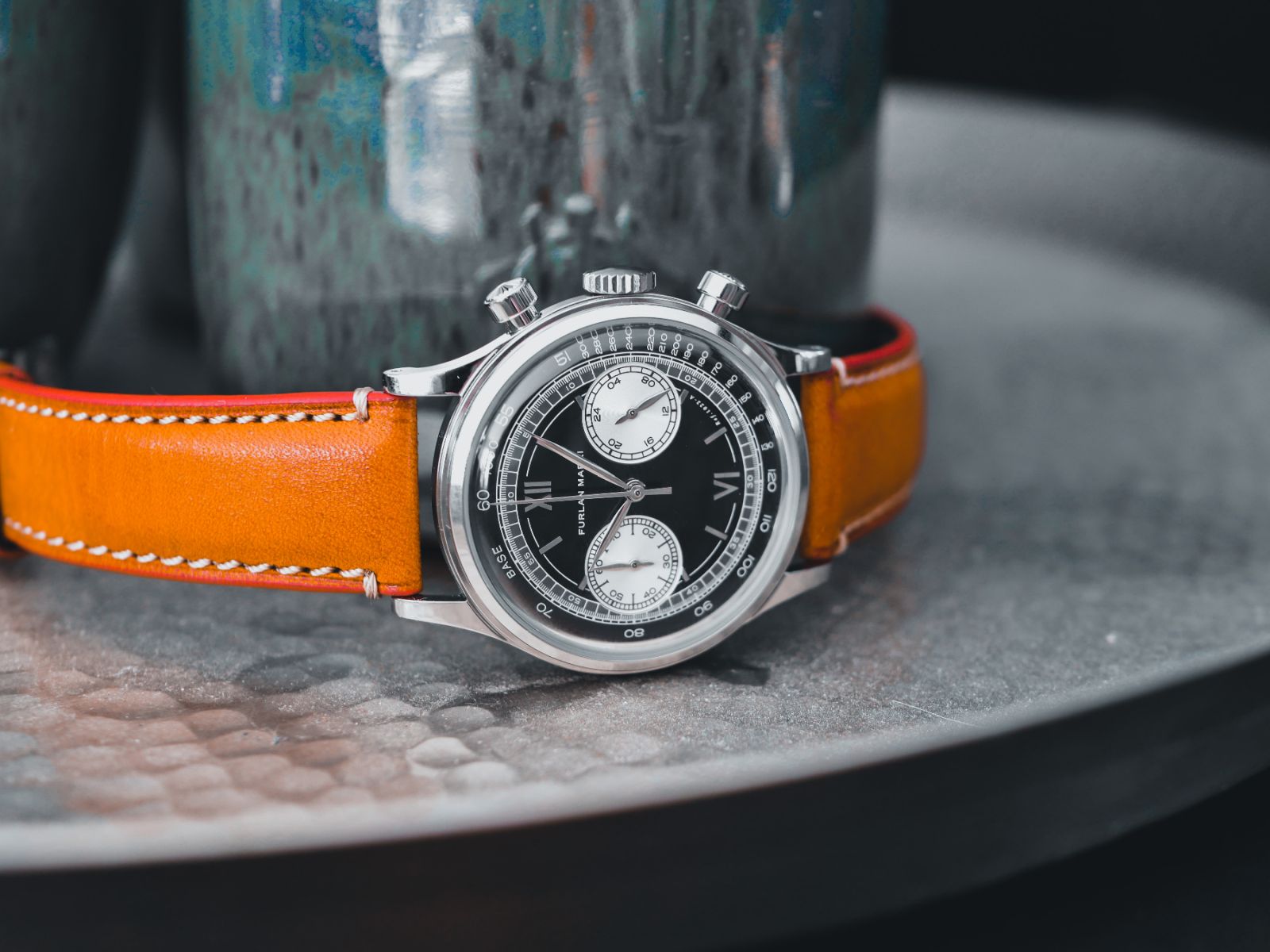 Furlan Marri's efforts in marketing and pre-launch teasing have all been executed in-house, yet with such professionalism that we can get confused. Surely, microbrands should have a quiet and limited presence, only remaining known to a select crowd, right? But as charming as owning something you don't see on your neighbor's wrist is, for many microbrands, it's a characteristic born of necessity. It's usually not a brand's choice. Don't get me wrong; I love to support small brands with a $300 marketing budget and a poor website hiding a wrist-worn treasure. But don't knock this year's most successful microbrand for having the marketing nous to create a lit social media presence. Kudos to Furlan Marri, and yes, I'm looking forward to the brand's next chapter with enthusiasm — objective enthusiasm and respect.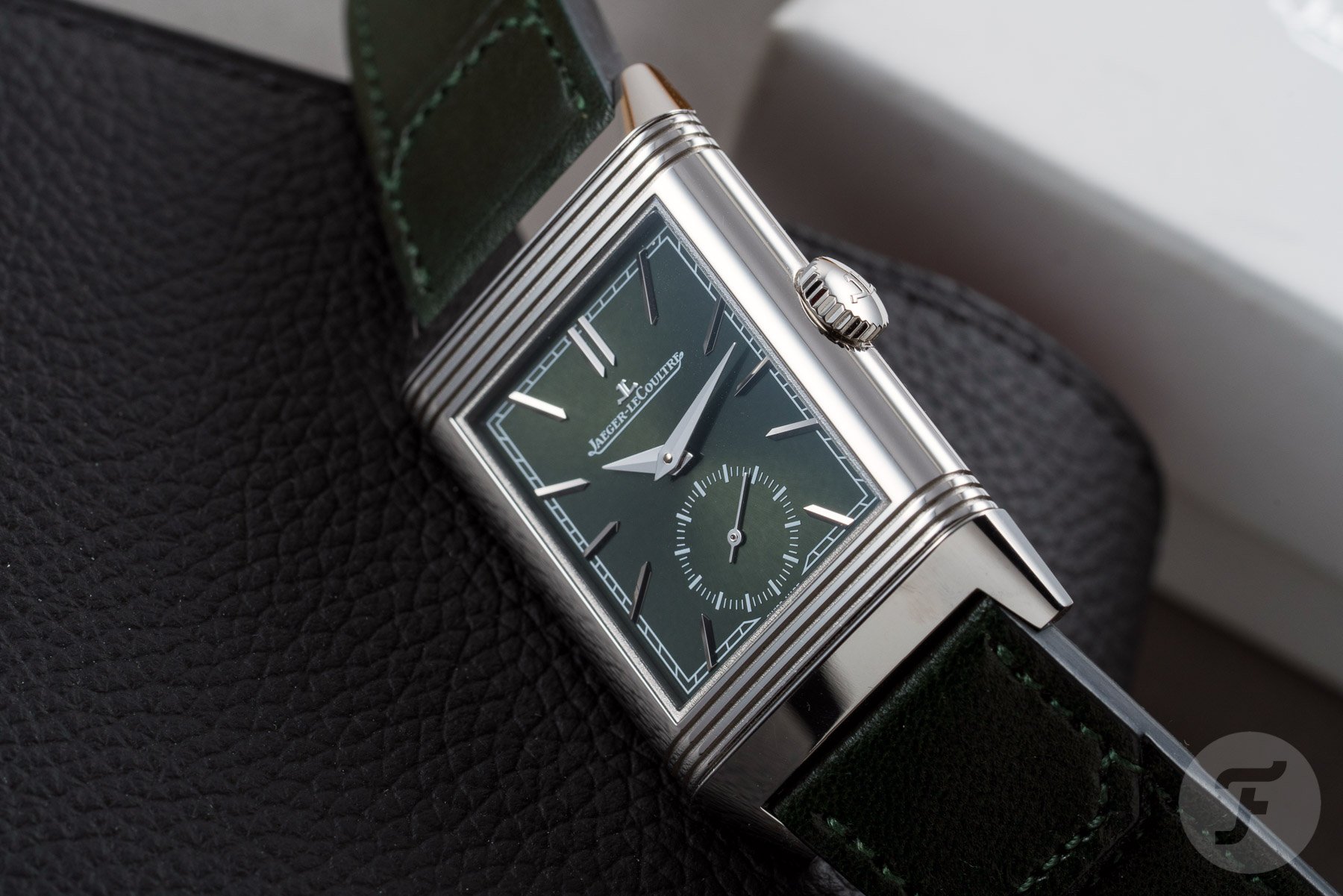 Tough decisions
These were the watches that left the biggest impressions on me in 2021. But with so many great releases, these picks just scratch the surface. How about you? Do you find it as hard as me to pick the Top 5 Watches of 2021? And have you bought one or more from your own list already? Let us know in the comments down below.
Follow me at @thorsvaboe