Suiting Up With A Diver: The Top 10 Watches For This Divisive Yet Cool Look — Rolex, Tudor, Seiko, And More.
And no, I don't mean a wetsuit
The diver is the new dress watch. OK, stop shouting. Yes, this is still a controversial topic for some collectors, I know. We all know the old "rules" of a dress watch with a white shirt and jacket, and no watch at all with a tuxedo. But a dive tool watch? God forbid, that's only for aquatic activities (though exceptions can be made for a wooly jumper or a denim shirt). Look, I am past 50, and even I know that this is an ancient way of thinking. We don't have to look any further than the Oscars to see stars suited up with a diver on the big night of tuxedos and gala dresses. A majority of suited wrists were rocking big tool watches, with slim shirts straining to contain the large weapons. Or watches loose enough to slide onto the palm, catching both shirt and suit jacket, uncomfortable and deeply uncool.
Today's engineering means that a dive watch can be less than 13mm in thickness, around 40mm in diameter, and retain its depth rating of 200-300 meters. I love the contrast in style of a dive watch with a suit, like wearing some scruffy jeans with an Italian suit jacket. And do you know what else? If I count the non-Apple or Garmin/Samsung/Fitbit watches I observe on wrists daily, the total number of proper watches is pathetically low. Administering dress code rules is NOT helping. So snobs, chill out; your elitism is hurting. And no, a Submariner ain't no tool watch these days — it's a true status symbol in 2021. But is it slim and good-looking when matched with a suit? Hell yes.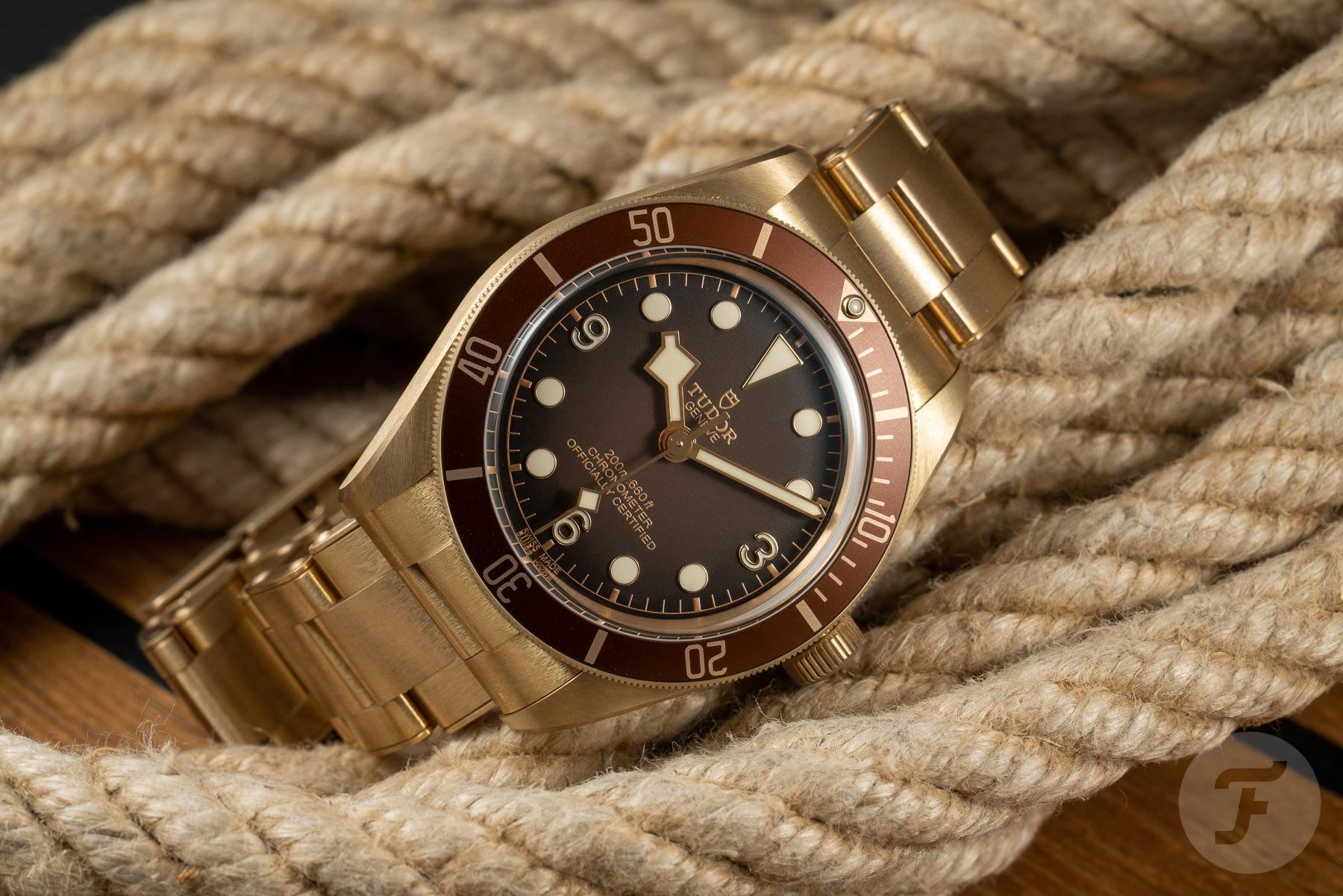 Tudor Black Bay Fifty-Eight Bronze
What else could I start with? The small, dressy diver is epitomized in the hypebeast Tudor Black Bay Fifty-Eight Bronze. Like our Managing Editor, I listen to The Grey NATO, but unlike him, I still haven't been on a dive. Tudor's expansion of the Fifty-Eight range only proves my importance as a target group. No one in their right mind will take this beauty diving, though with a 200m depth rating you can. Seriously, though, at 39mm with an 11.9mm thickness, there is ample explanation for the success, including the Rolex-family bracelet which is simply sublime. Yes, I do like the faux rivets too (fight me!).
And now we have the unexpected bling of bronze. And not only for the case, like the too-fat Black Bay Bronze 43mm. The bracelet and case are both bronze, though there is something to remember. While this will look like a solid gold vintage Rolex in the right evening light, the charm of bronze lies in the developing patina. Fear not, Tudor uses an aluminum-rich alloy, unlike that green, crusty Zelos Hammerhead you had in 2018. The Fifty-Eight Bronze will change a whole lot less over time, but still, become a visible part of your own story of adventures completed. At €4,270, this is nouveau-vintage bling at its best.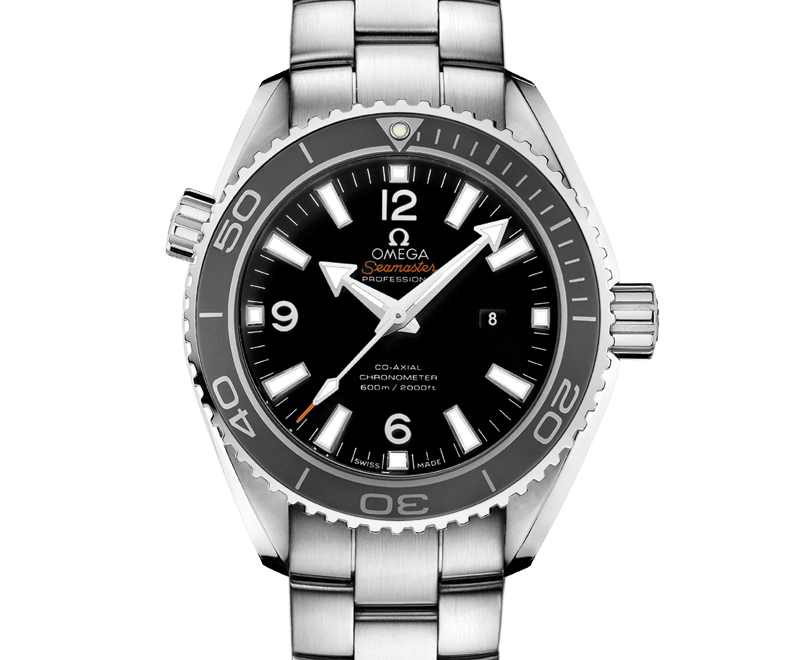 Omega Seamaster Planet Ocean 600M — a sub-38mm tough guy
If you had pitched the idea of a 600m water-resistant 37.5mm dive watch ten years ago, you would have been laughed right out of the meeting. But alas, here we are. This is all about the tough vibe and peace of mind. It's about knowing that you have a bulletproof watch under your shirt, even if you've never owned a wetsuit. The small Planet Ocean 600M also has the option of a soft leather strap. Why? Omega has recognized that on a deep saturation dive you will use a wrist-mounted dive computer, not a watch. And that's a fact. You might feel more manly with a 46mm beast, but this is probably tougher, yet understatedly elegant. A helium escape valve and dive bezel will work great on a dive, or the latter to time your speech at the company dinner. Embrace the comfort and the inspiration for adventure, and this might be your perfect one-watch collection at $6,100. This is chubby at 15mm thick, but sorry, it's simply too good to leave out.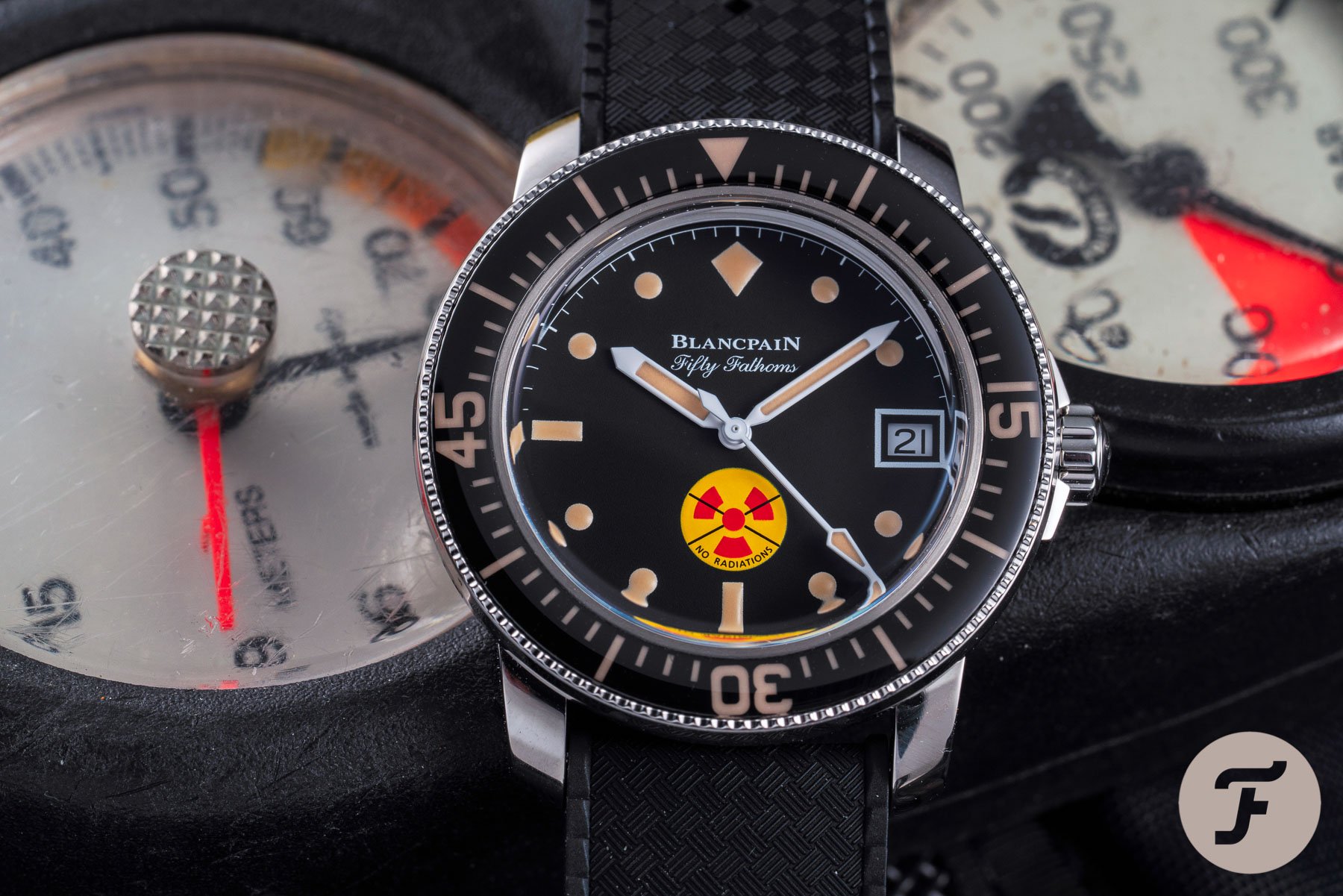 Blancpain Tribute To Fifty Fathoms No Rad
The Fifty Fathoms is the granddaddy of all divers' watches. Nevertheless, it really needs to shrink. We are soon entering the year 2022, and instead of Blancpain giving us 36-38mm delights, we have 43-45mm behemoths. This might be my big-arm jealousy coming out, but for the Fifty Fathoms, The No Rad Tribute is the sweetest. Why is this 40.3mm case relegated (or elevated, your choice) to a limited edition? Blancpain, if you gave us smaller diameters, your sales of the FF range would increase by 40%. This 40.3mm jewel feels just right, and at €13,200, it sure ain't no tool.
The polished case with its rather discreet crown guards might make it down to 300 meters, but not on me. Even on its tropic rubber, the word "tool" remains theoretical. This polished mid-sized diver is suave, and should you compare its rich beige lume to the original, it is on a vastly different level. The in-house 1151 caliber is superbly finished, and the case's sapphire bezel is crisper than a Porsche tachometer. The white frame on the date window might look a bit sharp against the beige fauxtina, but this white-handed dial is vintage perfection. The next-level finishing alone moves it out of the tool-watch box and serves as a dynamic reminder of its rich heritage.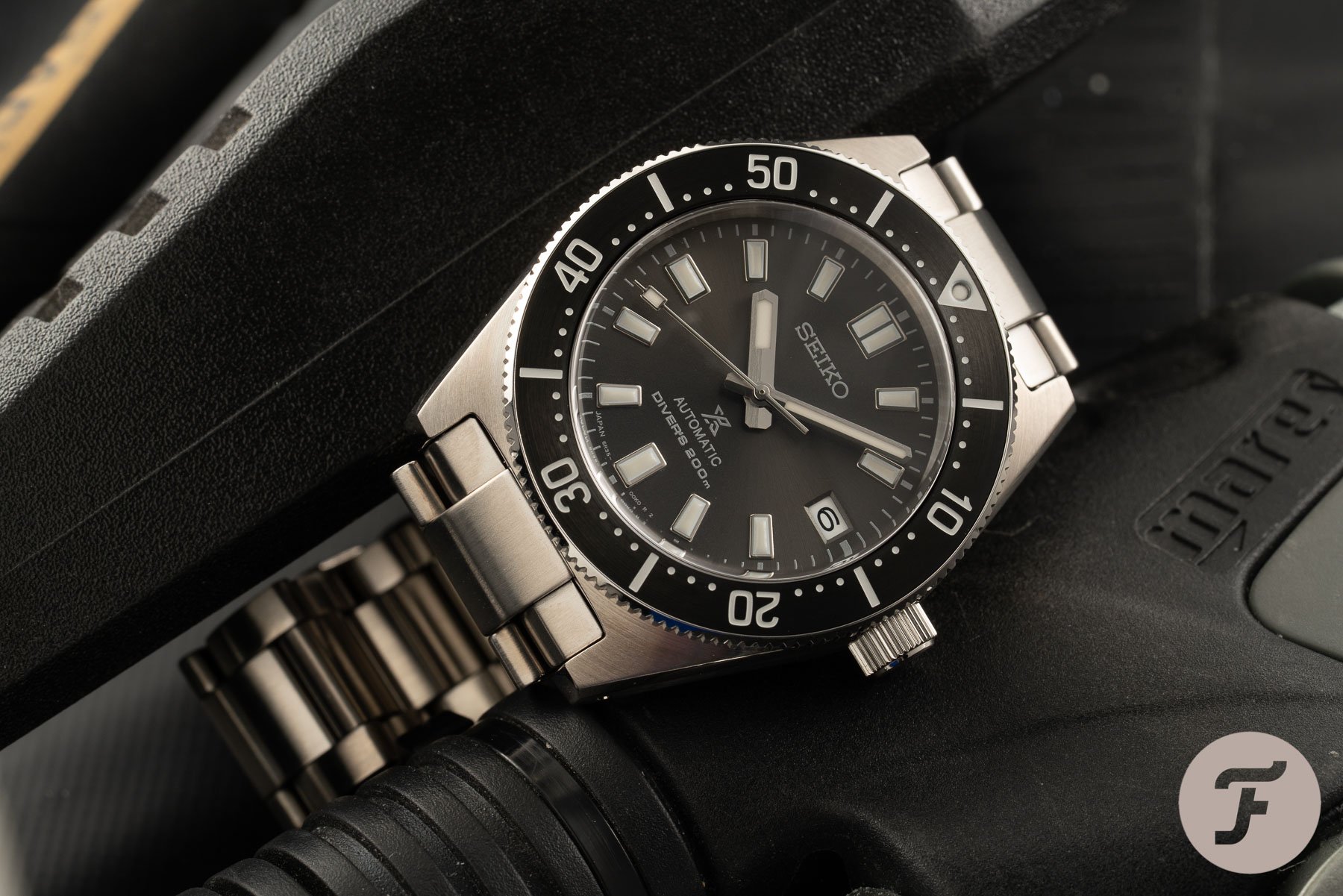 Seiko Prospex SPB143
Oh, how we rejoiced when Seiko finally released this and the two other parts of a sub-40mm threesome. Yes, Seiko is great at making a large diver sit comfortably, as detailed in my own Seiko diver tale here, but this is zeitgeist levels of perfect. Whether you're wearing jeans, chinos, a ripped denim shirt, or a tweed jacket, comfort is key. It is tough enough for a real dive, and perhaps the perfect single watch to bring on holiday. It'll take a beating at the beach, but just rinse it off, and it's ready to bring understated elegance to dinner.
The steel bracelet is Oyster-like, and a big step up from the usual Seiko fare. And the in-house 6R35 caliber? If you've had a few Seiko divers you will know to disregard the pessimistic estimations of accuracy from the factory. You'll rejoice in the chronometer-close perfection that reveals itself during real-life wear. The monochrome gray sunburst dial holds sharp, applied indices and proportionally sized baton-like hands. Seiko's in-house Lumibrite will light up the night, or reassure you of enough air in that cave you'll be swimming through. At €1,250, this is superb value.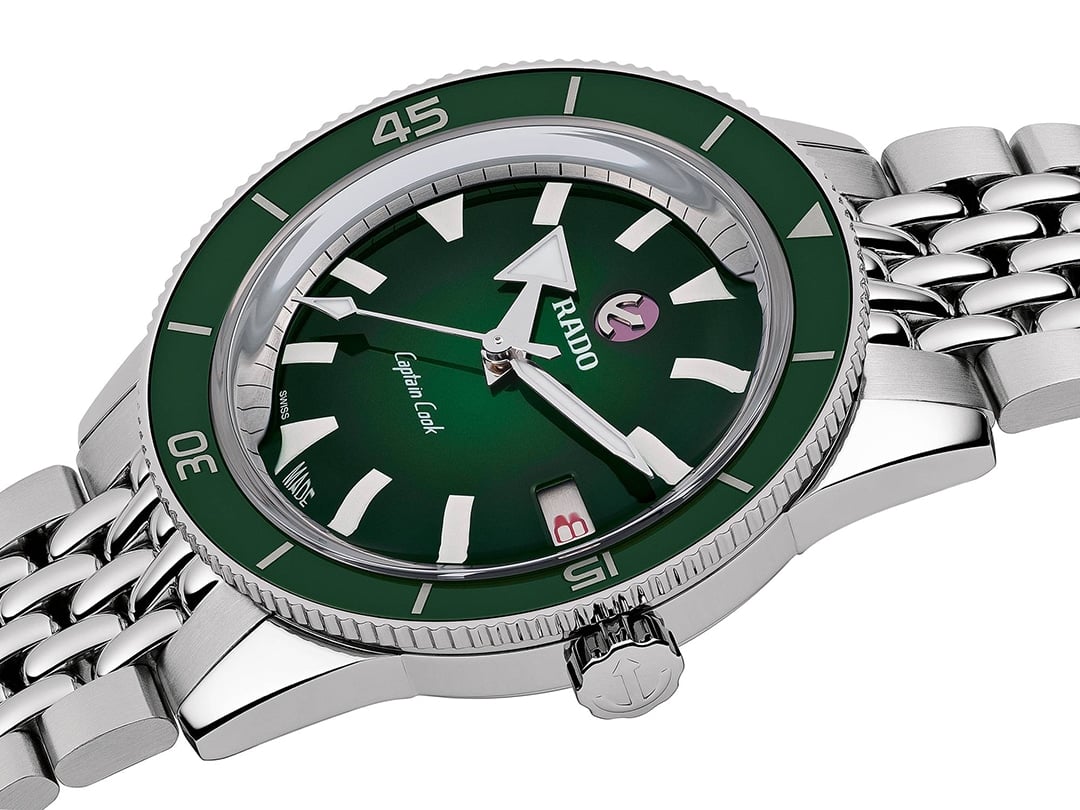 Rado Captain Cook 37mm
The Rado Captain Cook has been a huge hit, from a tentative reissue to the cool 42mm retro diver and now even a fully ceramic version. But the sweetest is still the 37mm automatic. Ironically, as with many other watches here, the true-to-tool nature of the smallest Captain Cook makes it the perfect suit-up diver. I know, some of you are still annoyed by the very premise of this story, but we need some honesty. Even if some of you are hardcore divers, most of us are dreamers. You might go down to 90 meters with a dive computer on one wrist and a vintage Sub on the other, but we daydream from the comfort of home. So don't scoff at that guy next to you in the airport lounge with an Armani suit and a 37mm Rado Captain Cook. It might become his inspiration to buy that wetsuit for real. This 11mm sliver of vintage-like slimness is yours for CHF 2,180.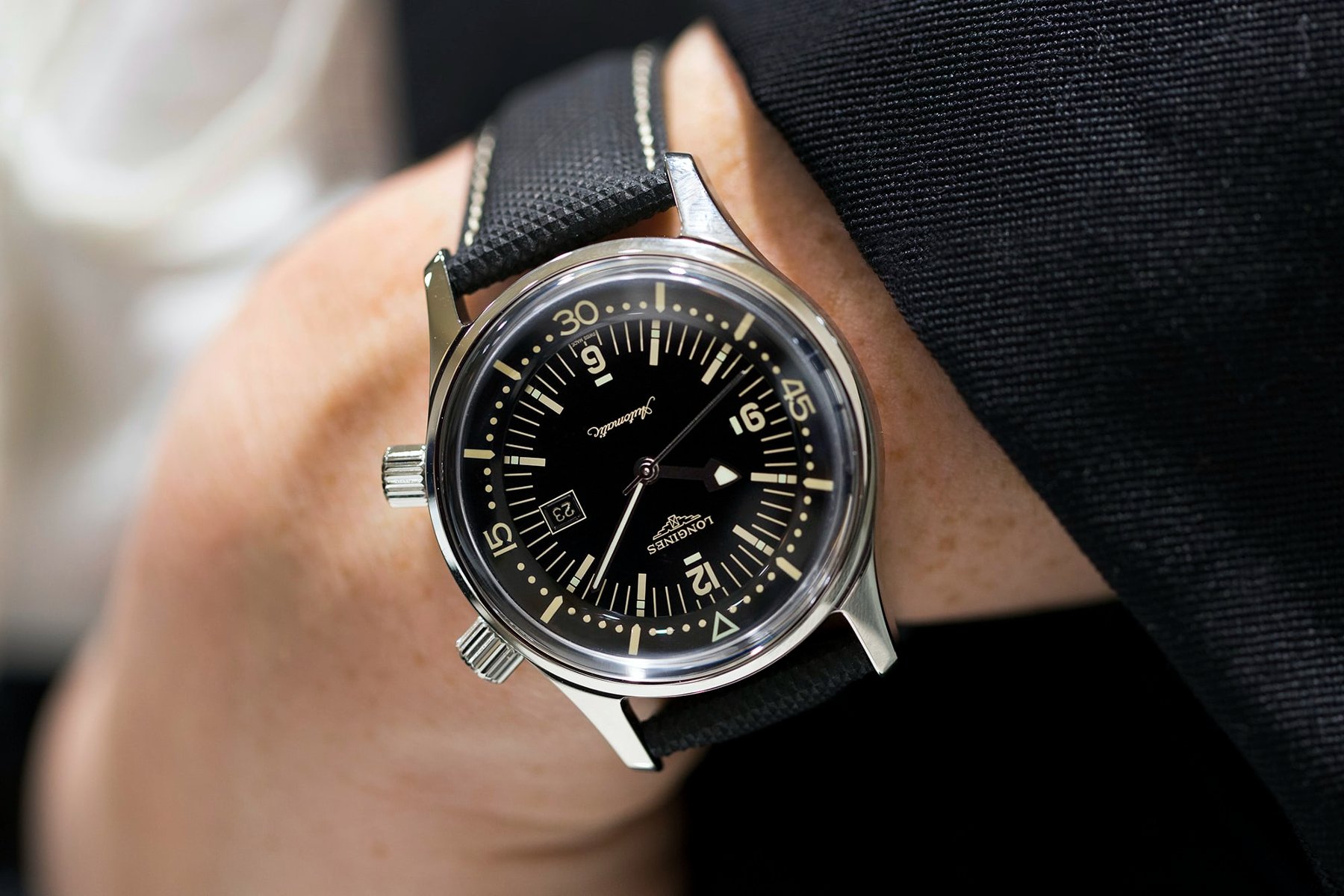 Longines Heritage Diver 36mm
The Longines Heritage Diver came early in the vintage-infused wave we're still surfing, and what a gem it is. Hand on my heart, this is my favorite Super Compressor-cased vintage diver, and I enjoyed its resurgence this year with some rather delicious fumé dials. But with its polished case and pebble-like feel, this time, you won't have to make up excuses for wearing it with your best suit. It's svelte like a dress watch but a brilliant daily wearer, and with its whopping 300m depth rating and sapphire box crystal, it's a winner. And especially at 11.9mm of slimness. The L592 movement has the same benefits as the Rado, being ETA-based and sourced from the Swatch Group. This means low service costs and a quick turnaround should you need a repair. But at $2,150, this is great value, and it might be replaced soon, so be quick.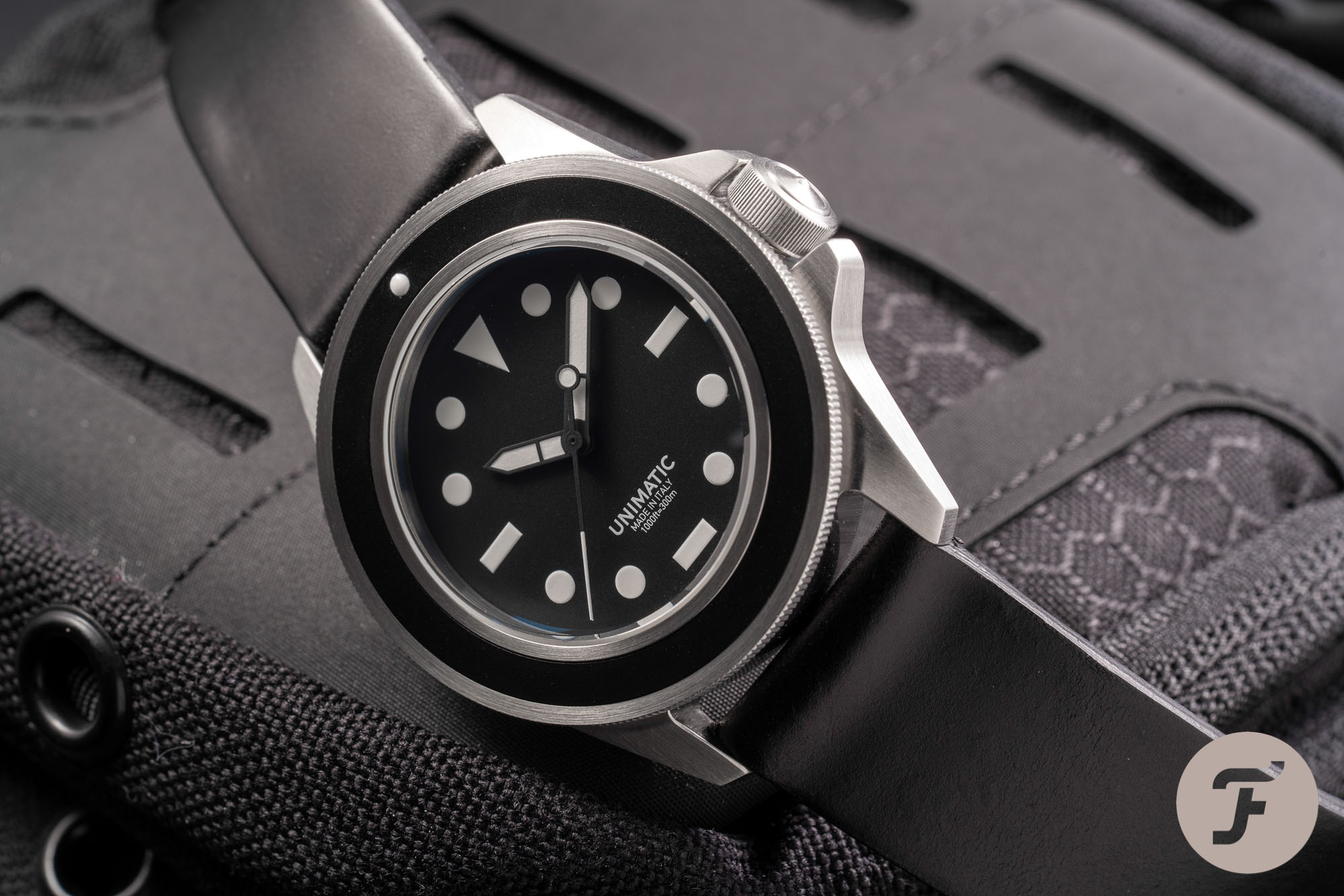 Unimatic Modello Uno
Unimatic has turned the divers' watch aesthetic into an Italian wardrobe staple. But in a very good way, keeping it to a small-cased look with a bulletproof feel and a mechanical heart. The UC1 is the classic within a range of ever-changing collabs. From Massena LAB to Hodinkee, everyone wants to be a part of this minimalist tool watch couture. There is nothing revolutionary about the 40mm case with its sweet-clicking 41mm bezel, but the proportions are Lego-chunky and proportionate. The brushed case with a crown guard design that completely shields the wide crown has a 300m depth rating. With a strict monochrome code, the matte dial and black hands have good lume and the iconic mix of round and geometric indices— round, rectangular, and a triangle at 12. It's lumed and recognizable but still freshly remixed. The Seiko NH35 inside is a solid caliber that is cheap to service and makes for a budget-friendly €640 price.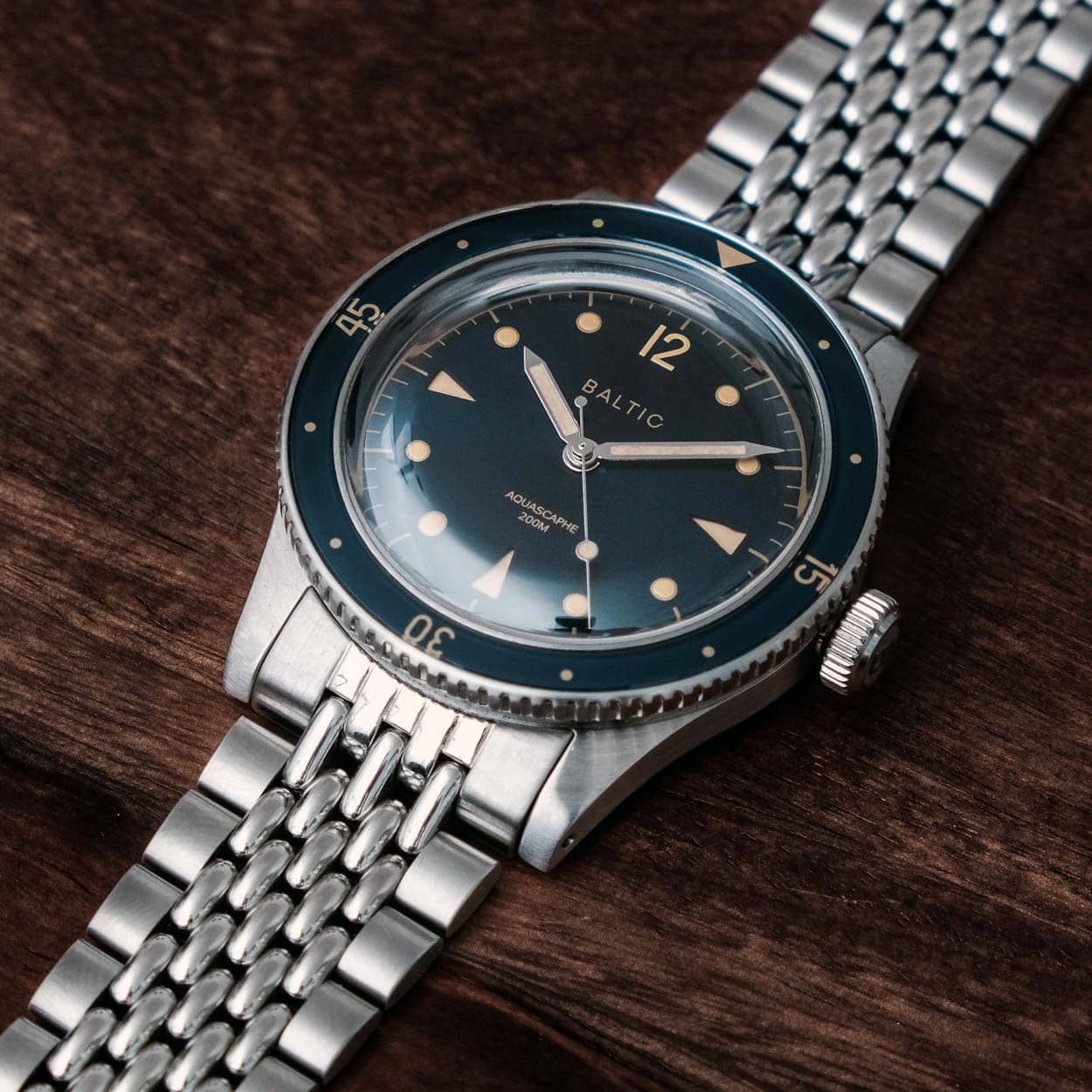 Baltic Aquascaphe
The blue gilt Aquascaphe meets all my criteria in this story and still comes in under €700. This proves how successful Etienne and his team have been in making Baltic a microbrand force to be reckoned with. Their biggest hit to date, the Aquascaphe, ticks every box that I could want it to tick. The bezel measures 39mm, the body one millimeter less, and it sits on a glamorous beads-of-rice bracelet. With a rich cream for the sandwich lume plots on the dark navy dial, how can you not love the fauxtina on this? A domed sapphire crystal sets the edge-distortion scene for many an Instagram star shot. Pure functionality has not suffered from the elegance, with clear legibility from the classic skin diver dial, minimalist bezel, and crisp, white hands. It's perfection on a budget at €696.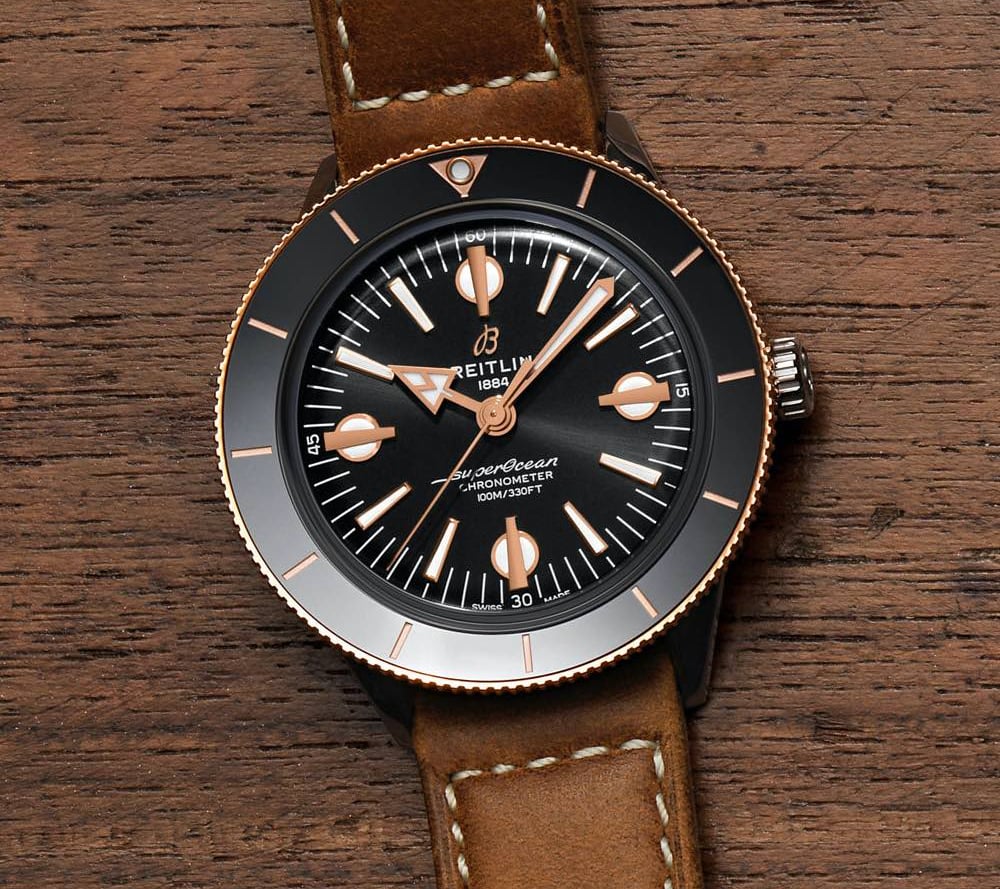 Breitling Superocean Heritage '57
While Breitling seldom dips below 40mm, we have come a long way from the 47mm behemoths of 2010 (well, mostly…). This is why I choose to make an exception here and go with a watch 42mm in diameter. But in Breitling's favor, it is a veritable sliver at 9.9mm thick. If ever there was a divers' watch ready for a night on the town, the Superocean Heritage '57 is it. With its slender build, it has a 100m depth rating, but Breitling is simply being honest with us. This two-tone beauty with its silky dark sunray dial and 18K gold bezel comes on a leather strap. Let's not pretend: it will never go over a wetsuit. With its concave bezel and wonderful UFO-esque indices it's cocktail-party cool, and the best vintage-inspired dive watch from Breitling. I hear rumors that it might be discontinued, so for a piece of slim panache, this is your bet for $5,480.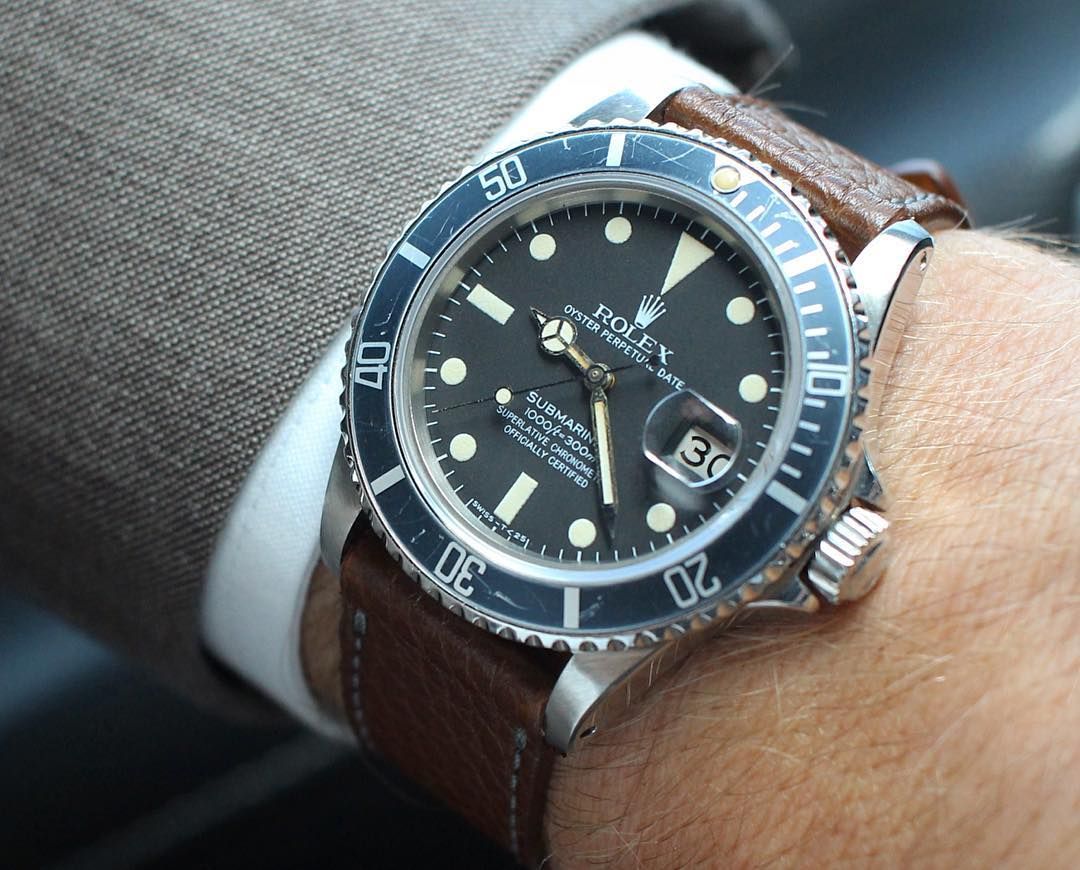 Rolex Submariner ref. 16800
Here we are, full circle and back to the Rolex Submariner. No, this is not a diver's tool anymore, sonny. Get a decent ref. 16800 from the '80s and save yourself from the gray market and '60s auction insanity. This is just a very, very good watch, and its 40mm case sits like a dream. If you want to avoid the criminals Lex talked about recently, here's my tip (purists turn away now): try your Submariner on suede or a Horween leather strap when you're out. It's supremely comfortable, and would-be robbers will not mistake it for a new Sub to rip off your wrist. Or just keep it under long sleeves since it has one of the best steel bracelets around. I might be a contrarian, but maybe I'm just jealous. Starting at $9,000 on Chrono24, no more explanation is needed. A Sub is a Sub is a Sub.
Do you suit up with a dive watch, or do you tell your friends off when they turn up to a business meeting in a suit and Sub? Let us know in the comments.
Follow me at: @thorsvaboe (yes, you will find shots of tool watches with a suit)