Fratello Collector's Week 2.0 — Collecting Vintage Japanese Watches: A Never-Ending Journey
One country's wares keep me plugged into this crazy hobby
We're here with the second Collector's Week on Fratello, and I'm pleased to contribute with an article related to vintage watches. This time, we decided to allow freedom in terms of topics, and that started me thinking about what to write. It didn't take long for me to decide on a theme. Without further ado, let's discuss why collecting vintage Japanese watches has, above all, kept me in this hobby.
Within Fratello, we're all collectors in some way or form (though some of us would disagree with that terminology). We have folks specializing in brands, genres, age periods, and even oddities (Ahoj, Tomas!). I'm a dabbler in many things, but the absolute foundation of my collection lies within vintage Japanese watches. I'm not truly alone in my love, but I am on an… ahem… island when it comes to the depth of my obsession.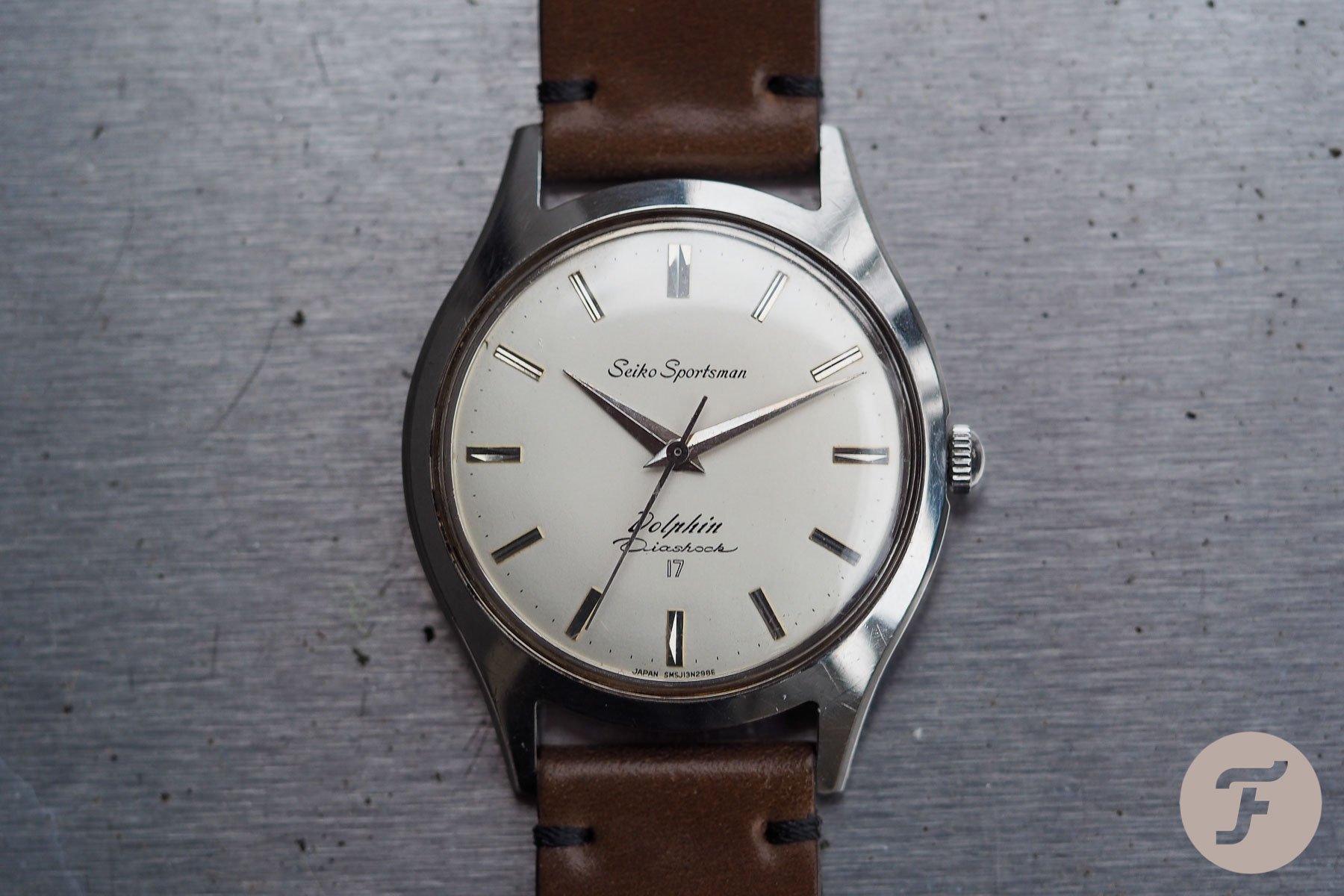 Vintage Japanese watches — A beginning
The Japanese watch industry has been around in some form or another for well over 100 years, but it truly took shape after World War II. Like many industries in the country, it too was the beneficiary of massive investment and the ensuing boom as the country rebuilt itself. In the mid-'50s, watches from brands like Seiko looked a lot like their Swiss counterparts and, therefore, lacked real design identity. Still, this was a hatching period, and even if the watches weren't so unique, the brands were gaining experience in making solid and reliable timepieces.
Towards the end of the decade and into the '60s, things began to change, though. This was Japan in its early vestiges of making high-precision products that were insanely consistent, and with this change came styling identity. Products like cars, cameras, and even machinery were just a speck on the radar in Europe or the USA, but that "blip" was growing nearer by the year. Once the '70s rolled around, it was either "game over" or a forced reboot for these seemingly indomitable industrial stalwarts in Western countries as high-quality Japanese products arrived. The quartz revolution? Reliable economy cars? Electronics? All Japan…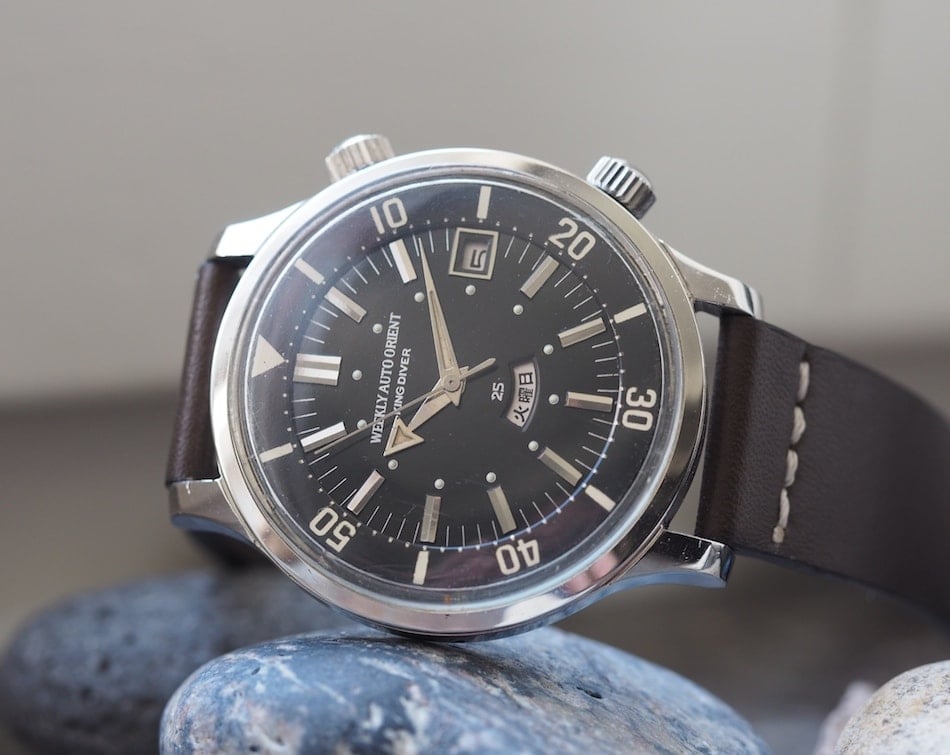 Watches outside the mainstream
But we're here to talk about why I love collecting vintage Japanese watches and what makes them so special — to me at least. I'll try to make it plain and simple; the Japanese were innovating and even when they weren't, they were building some truly fantastic watches. The fact that the vast majority of these watches receive little to no interest from most collectors was what led me to start looking more intently at them. Once I dove in, well, the rest, as they say, was history.
Part of what I love so much about vintage Japanese watches is the scholarship, or lack thereof, at least in Western languages. Seiko, when compared to the other big Japanese brands Citizen and Orient, is fairly well documented. Still, it feels like the amount of widespread knowledge on the history of Seiko is even lacking at times. Among all of these brands, the variations, and even build years in some cases are a mystery versus all things Swiss. I suppose that we mustn't forget that Japan is an island country and can be incredibly isolated at times. It's likely why so much remains shrouded in mystery here in the West and why most mainstream collectors barely pay these watches more than a wisp of notice. If I lived in Japan, knew the language, and hunted for information, would I find all the answers? Perhaps.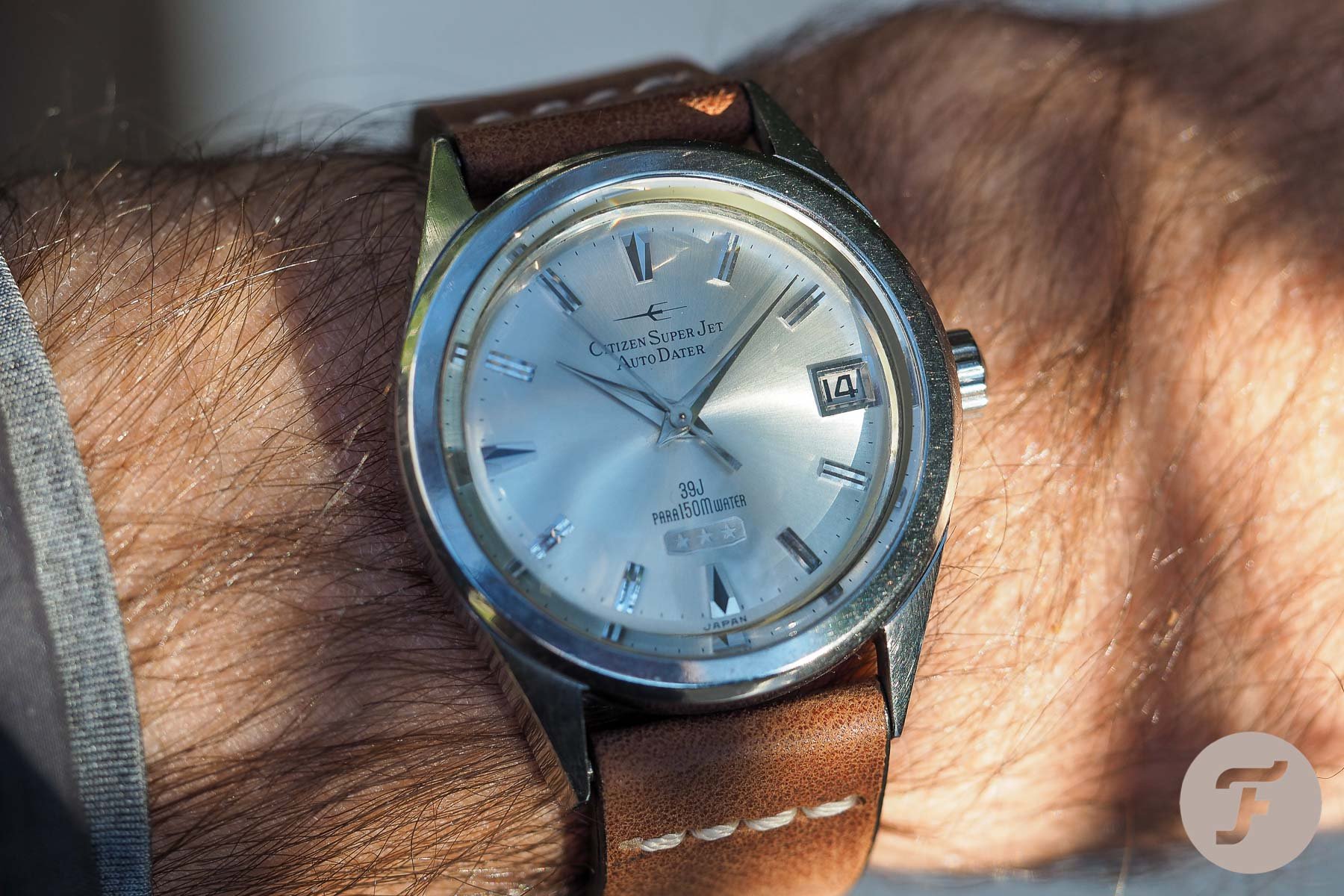 There's almost always something new to discover
Keeping on theme, collecting vintage Japanese watches is an adventure in a hobby where I often feel that there is little left to discover. That's probably a bit strong, but when I see a new (old) Swiss watch, it's usually only me who is having that "aha" moment. When I or some other collector of vintage Japanese watches posts something wild, we all celebrate. Granted, we typically walk away without a whole lot of backstory or information on what we've seen, but it's fun!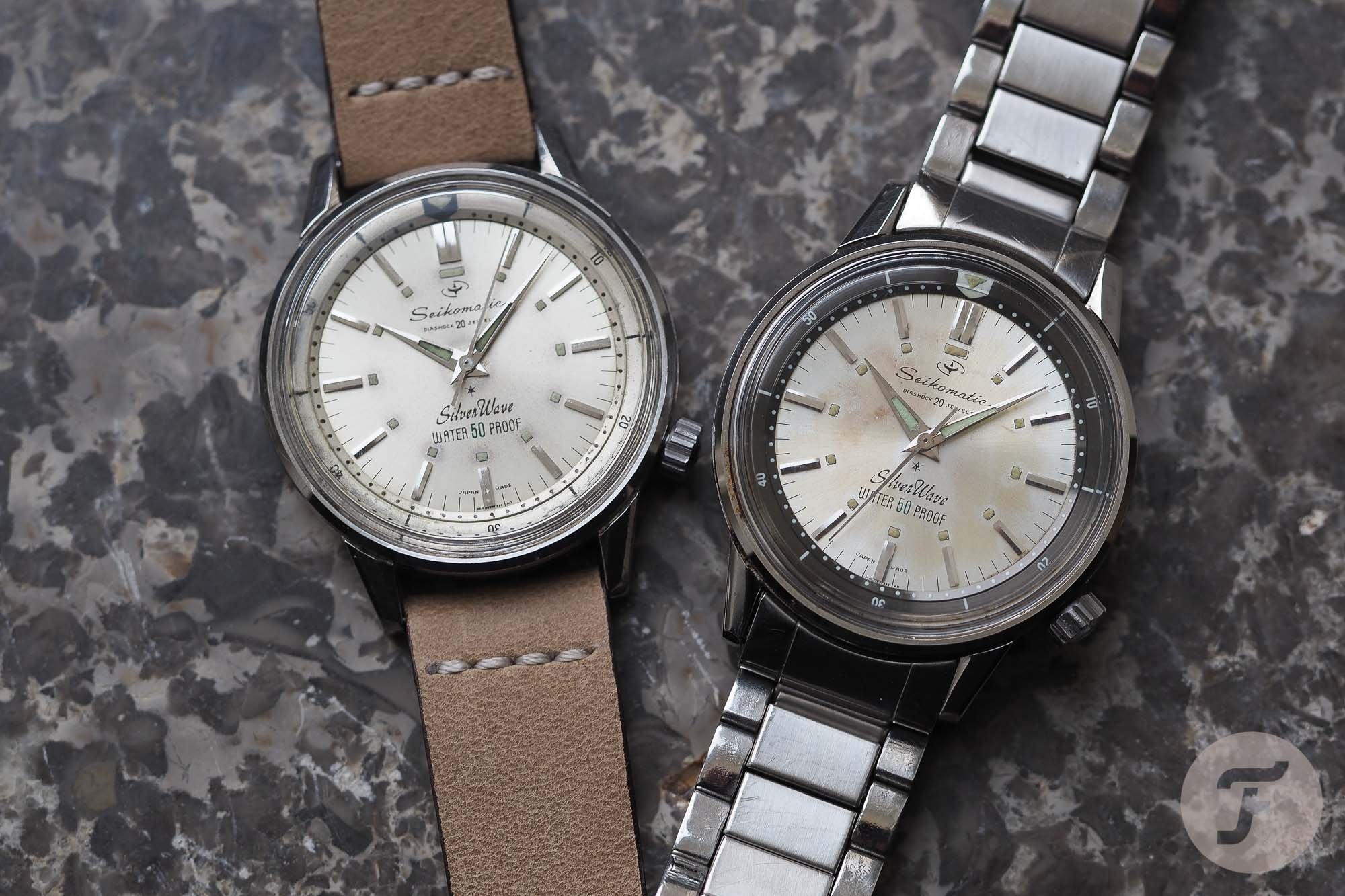 Some of my greatest hits
Rather than continuing to ramble on about why I enjoy collecting vintage Japanese watches so much, let's take a look at some of my greatest hits. Some of these watches will be familiar either because they're well-known or I've covered them before. Others, however, have never been featured in an article. The common theme, though, is that each is special to me. They exude the qualities of affordability (yes, even some of the expensive ones when compared to their Swiss competition), robustness, and possibly even a modicum of innovation.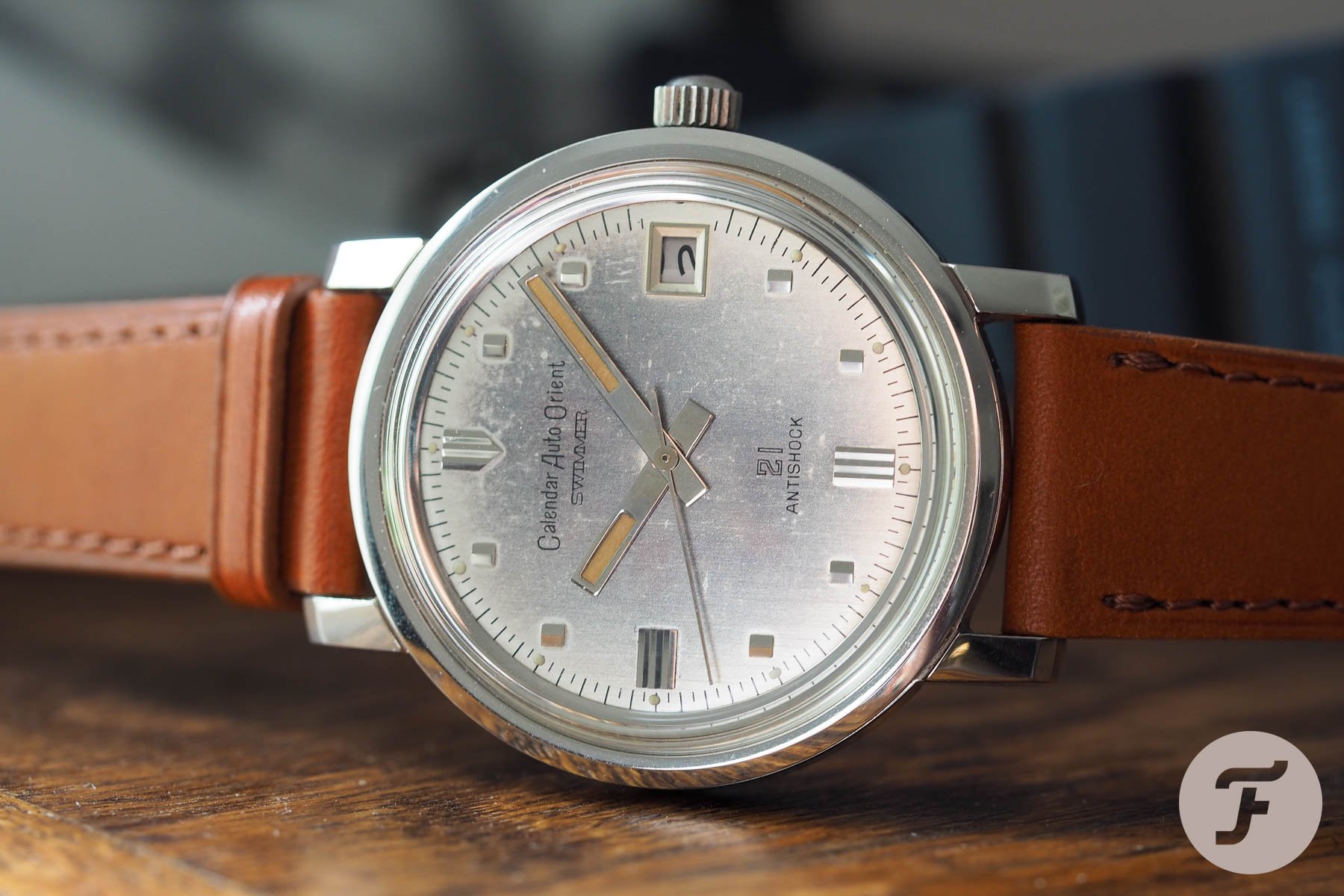 Orient Calendar Auto Swimmer O-19753
Within the world of vintage Japanese watches, Orient (aside from Ricoh) is probably the one that gets the least amount of coverage. That's something I hope to erase, but there is a likely reason. Aside from the King Divers, the rest of the lineup was seriously subtle. Silver dials were the norm, and it takes a keen eye to separate the wheat from the chaff. One such example, in my eyes at least, is the 38mm (FYI, that is big for '60s Japanese watches) Calendar Auto Swimmer with reference O-19753. This model has a screw-down case back, signed crown, and loads of lume — the last part is just how I like 'em!
I discovered this model while searching through loads of old Orient models, and then I had to have one. They're relatively desirable due to the size and abundance of lume. The one you see above lived its life in darkness and still has its original case back sticker. This was a nice find for a few hundred dollars. Oh, and if you're wondering about the discoloration on the dial, chalk that up to the lume… because it's radium!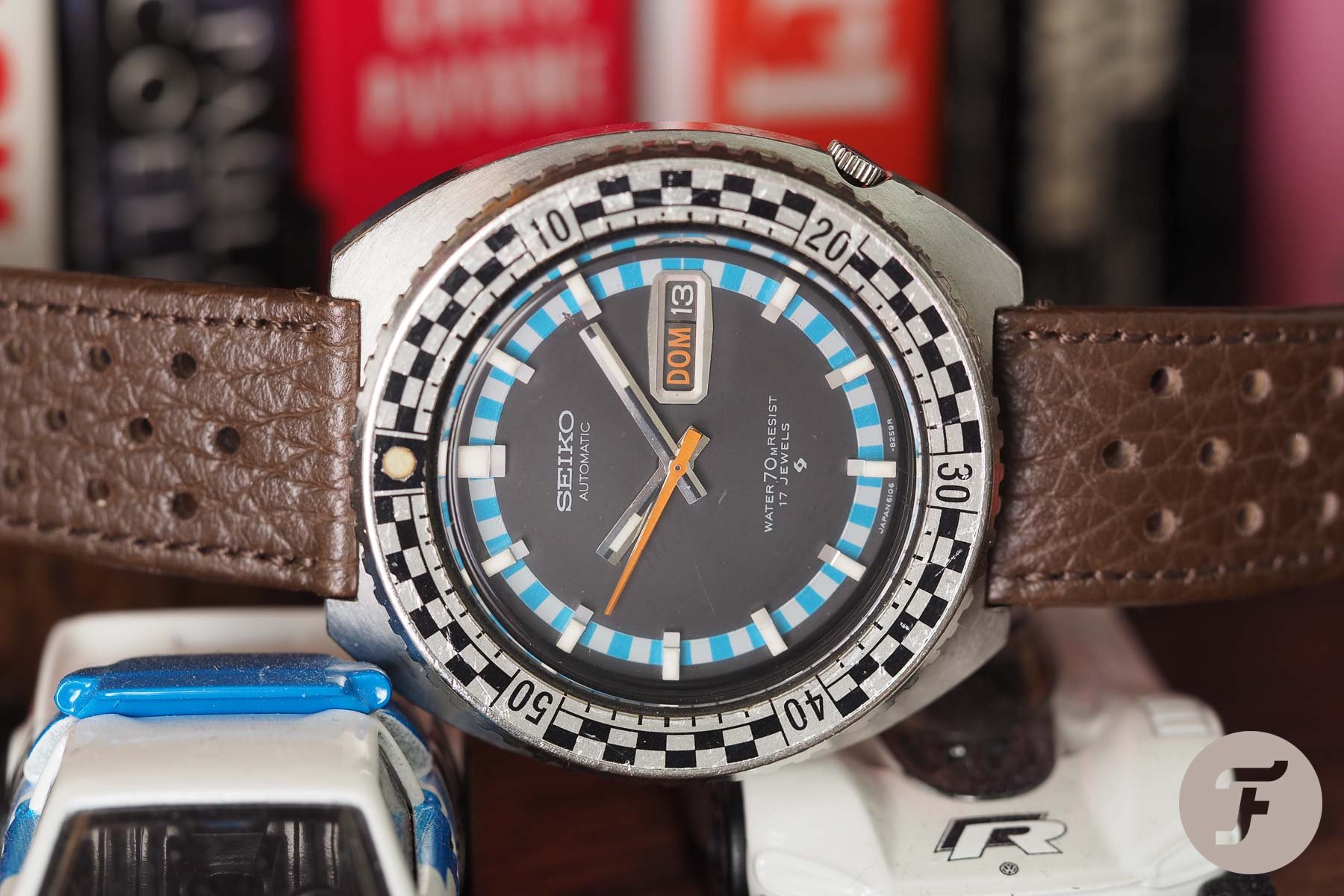 Seiko "Rally Diver" 6106-8229
Seiko looms large within my collection of vintage Japanese watches. The brand is the big gun, and wow, did it produce a variety of watches! One of my earliest hardcore crushes came in the form of the Rally Divers. These were so-called "sport divers" because they had the looks and partial functionality of a real dive watch, but only 70 meters of water resistance. There are roughly two handfuls of references that fall under the description, but the 1969 reference 6106-8229 is my favorite hands down. These watches have a 39mm steel C-case along with a "shake and go" automatic that has a quickset day and date.
Oddly, when I wanted a Rally Diver about ten years ago, there were none to be found. They're still not easy to find, but they're so worthwhile. In fact, there was a time when they'd show up, and I'd buy doubles if they were cheap enough. Those days have sadly passed. A quick gander at the photo above will tell you that these watches are simply magical with their colorful dials and epic checkered-flag dive bezels. Yes, Swiss brands were making some fairly audacious stuff around this time as well (hello, Woodstock!), but I'm not sure if they were outdoing Seiko.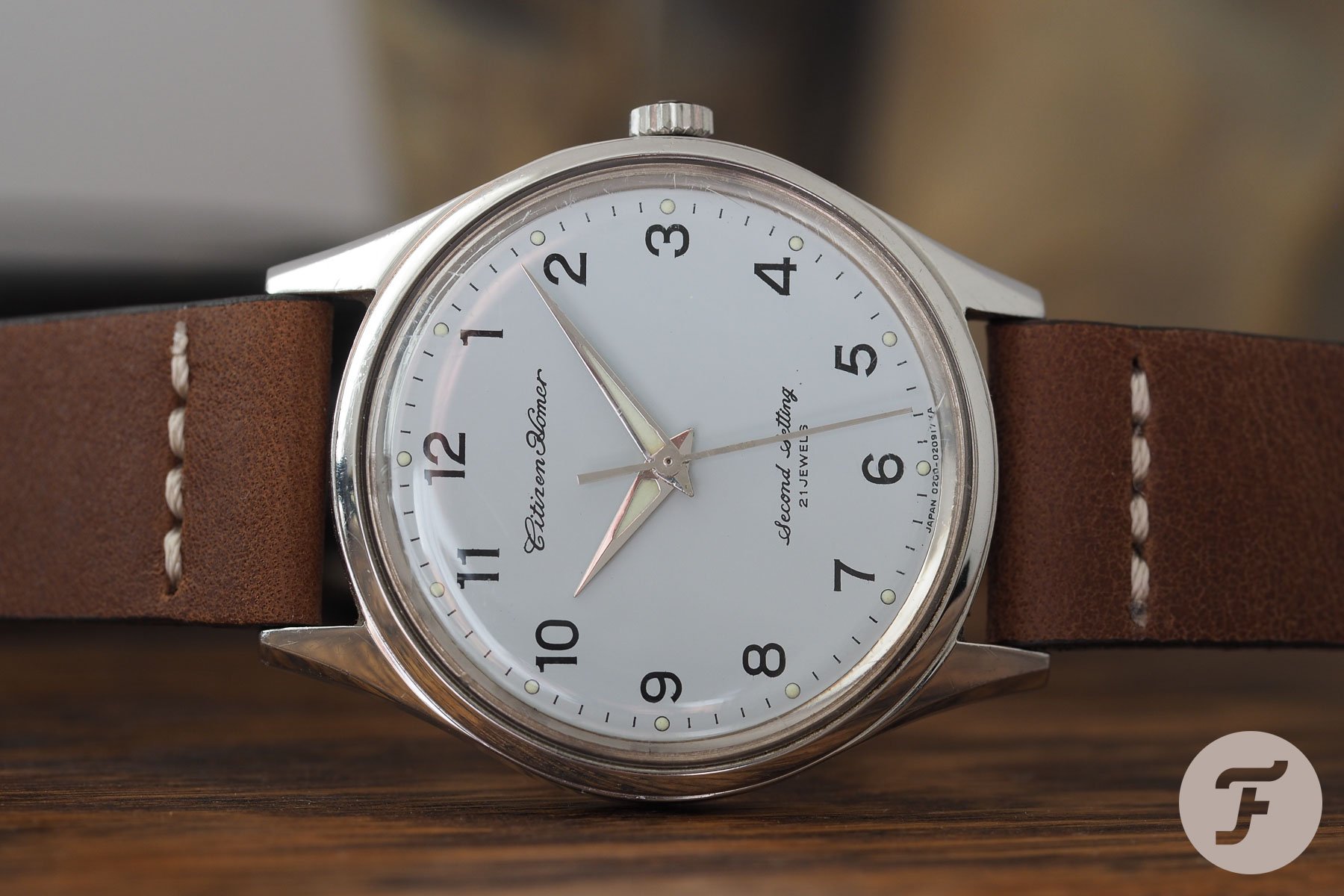 Citizen Homer "Second Setting"
The Citizen Homer "Second Setting" is, bar none, one of the best deals in vintage Japanese watches — perhaps even all vintage watches, for that matter. These 36mm steel watches were officially issued to Japanese railway personnel in the '60s and '70s (this one is from 1976), and they're just so damn attractive. Seriously, imagine showing up for work and your employer hands you this beautifully designed piece of kit as a tool for your job! The manual-wind 21-jewel movement is a gem to wind, and, as the name implies, it hacks in order to aid train workers.
A simple font, an enamel-like (it isn't) dial, and plenty of lume make this one a winner. Plus, the case backs all have inscriptions denoting the rail line and issue date. Sure, they're not military watches, but they're still proper tools. I still see this in droves on Japanese auction sites for several hundred dollars, and that strikes me as a real bargain. This watch would work with literally any strap color and could range from nerd-like boring to bright and wild. Finds like this are the epitome of why I enjoy older watches from Japan.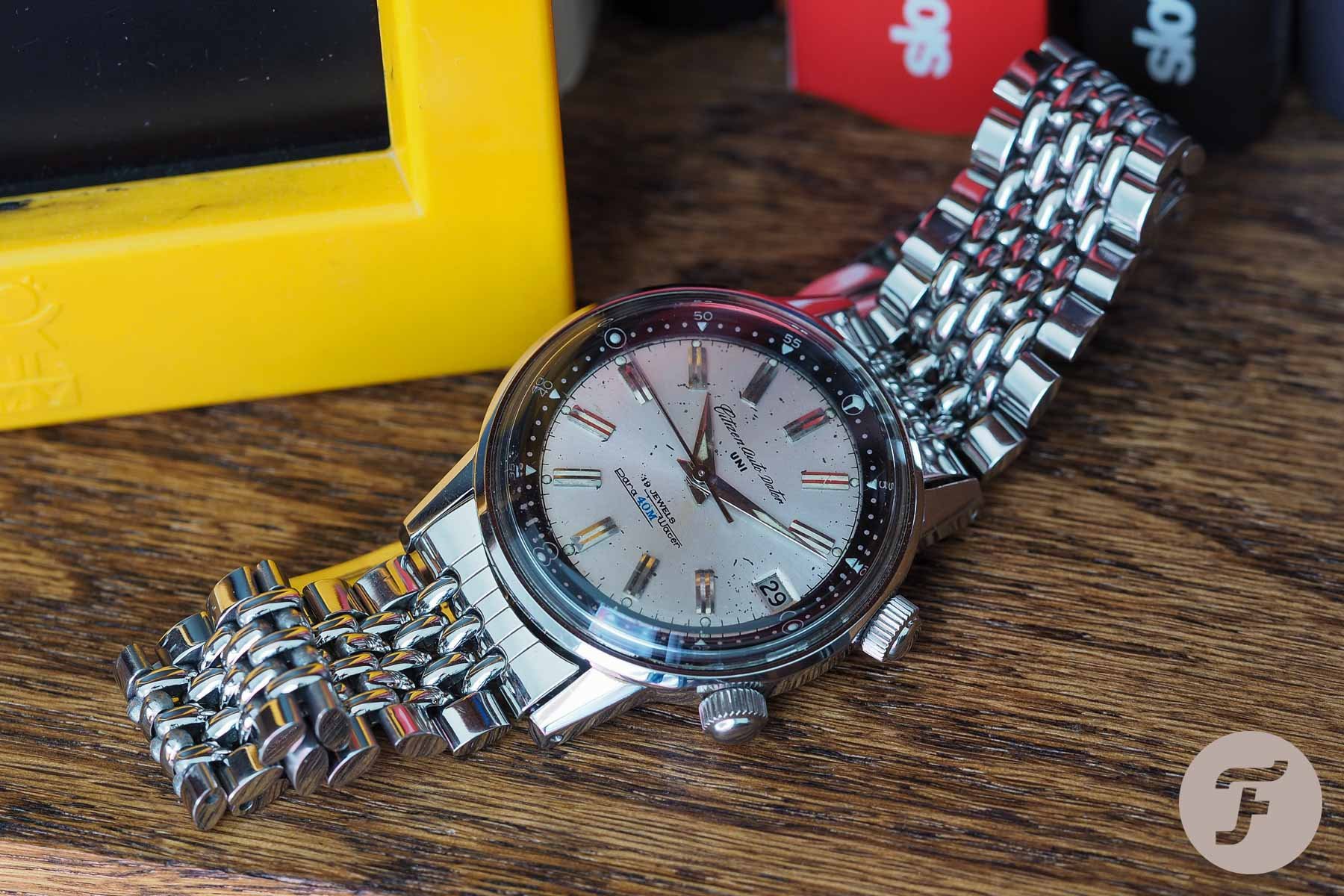 Citizen Auto Dater Uni ADUS31201-T
I'm not sure if you'd believe it, but I was starting to burn out on vintage Japanese watches about four years ago. I had piled up a lot of Seiko pieces, and things began to feel stale. Then I discovered Citizen… Of course, I knew about Citizen, but I knew nothing of its history. Four years later, I still know very little, but it is now the brand that keeps me checking all sorts of sites for undiscovered gems. One such piece was the Auto Dater Uni ADUS31201-T. This 37mm steel beauty was produced in 1965 and looks like a Super Compressor diver. Sadly, the looks are mainly cosmetic because this watch is only good down to 40 meters. On the other hand, just look at it…
Despite a well-aged dial, this watch is easily one of my favorites. It wears beautifully and boasts the kind of quality that still makes it feel robust. The top crown spins the inner bezel smoothly and the lower crown winds the automatic movement with ease. Also, this is a good example where the bracelet (a Citizen beads-of-rice belonging to another model) is much better than what Seiko was producing at the time.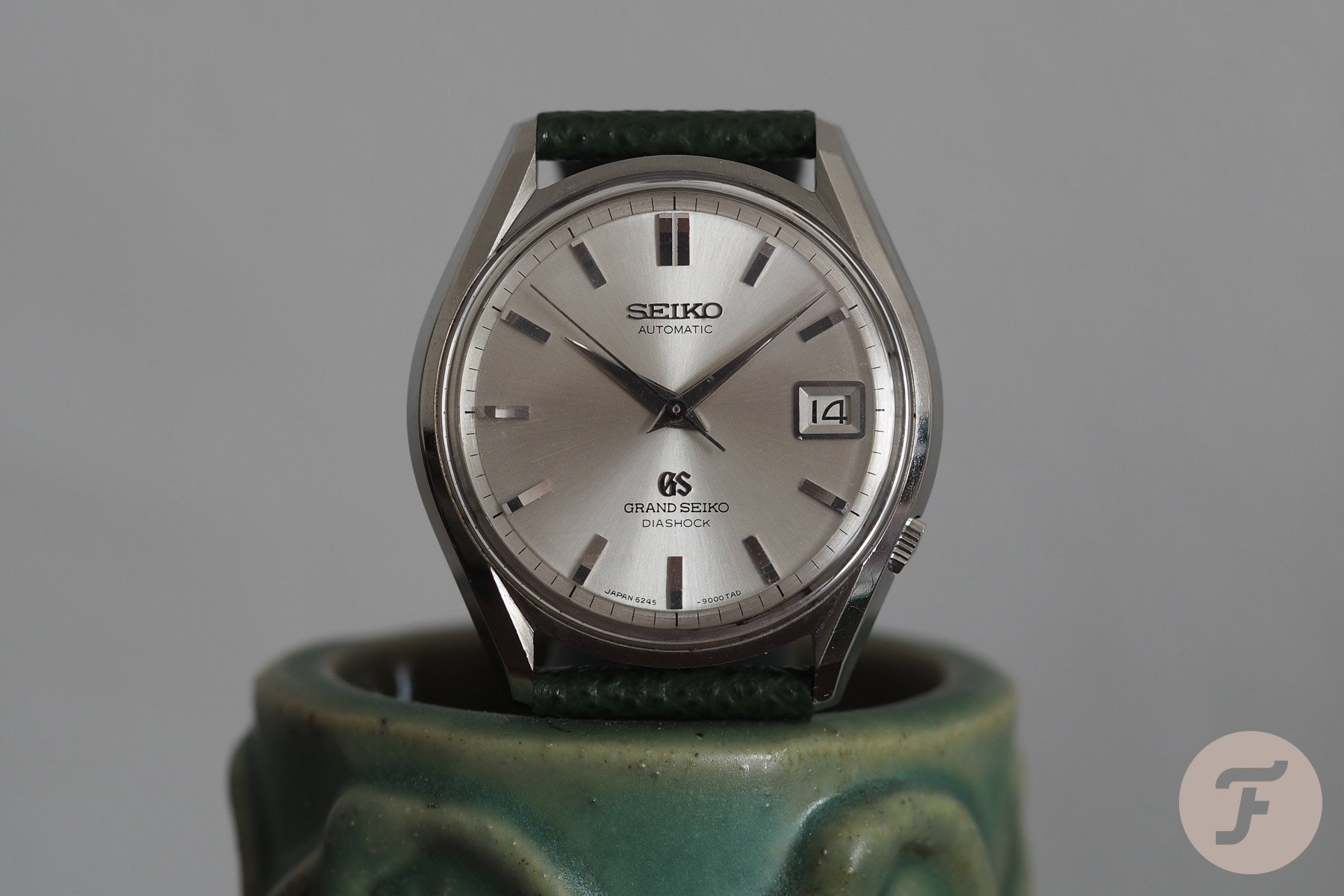 Grand Seiko "62GS" 6245-9000
I covered the Grand Seiko "62GS" 6245-9000 about two months ago, but it deserves a mention in this special article. Seiko has produced a plethora of watches that show off their unique style and finishing, but few exude it as well or as clearly as the 62GS. Even though this watch was originally born as a Seiko with chronometer certification, I prefer to think that it hit its stride as a Grand Seiko. The dial became cleaner as the watch joined the sub-brand that was quietly waiving its middle digit at Switzerland.
This watch is a masterpiece from the dial design to its exquisite case. The polishing and the chamfering work are tremendous and would not look out of place at some secret dinner party featuring the "Holy Trinity". The fact that these can still be purchased for a relative song is one of the few gifts that the vintage watch hobby has remaining in stock.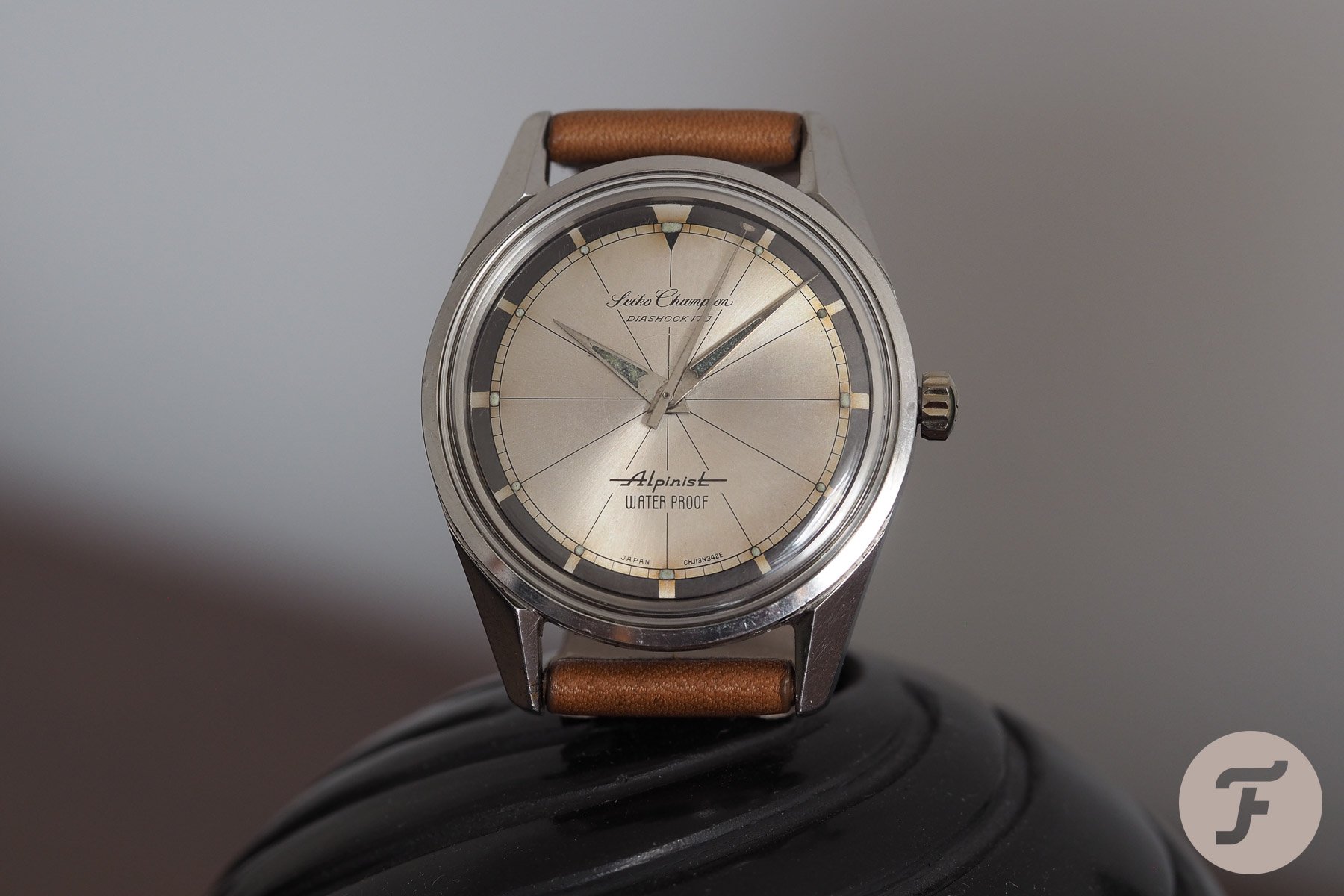 Seiko Champion Alpinist
The Alpinist name is likely among the most popular within the current Seiko lineup, and it's interesting how little these watches have in common with the early editions. I had collected a lot of Seiko models before deciding that it was finally time to turn my attention to the vintage references. There was a run of similar models such as the J13043 above within the Champion sub-line, and they all featured a unique sector dial along with illuminated details.
The J13043 that I own is special to me because it was an absolute basket case when I bought it. You see, vintage Alpinists are expensive and rare, so I took a real punt on a project. Thankfully, the 17J Seikosha manual-wind movement was used everywhere and donor parts were easy to source. Some other parts were needed, but the result was worth the effort as this is one of the more unique vintage Japanese watches that I own.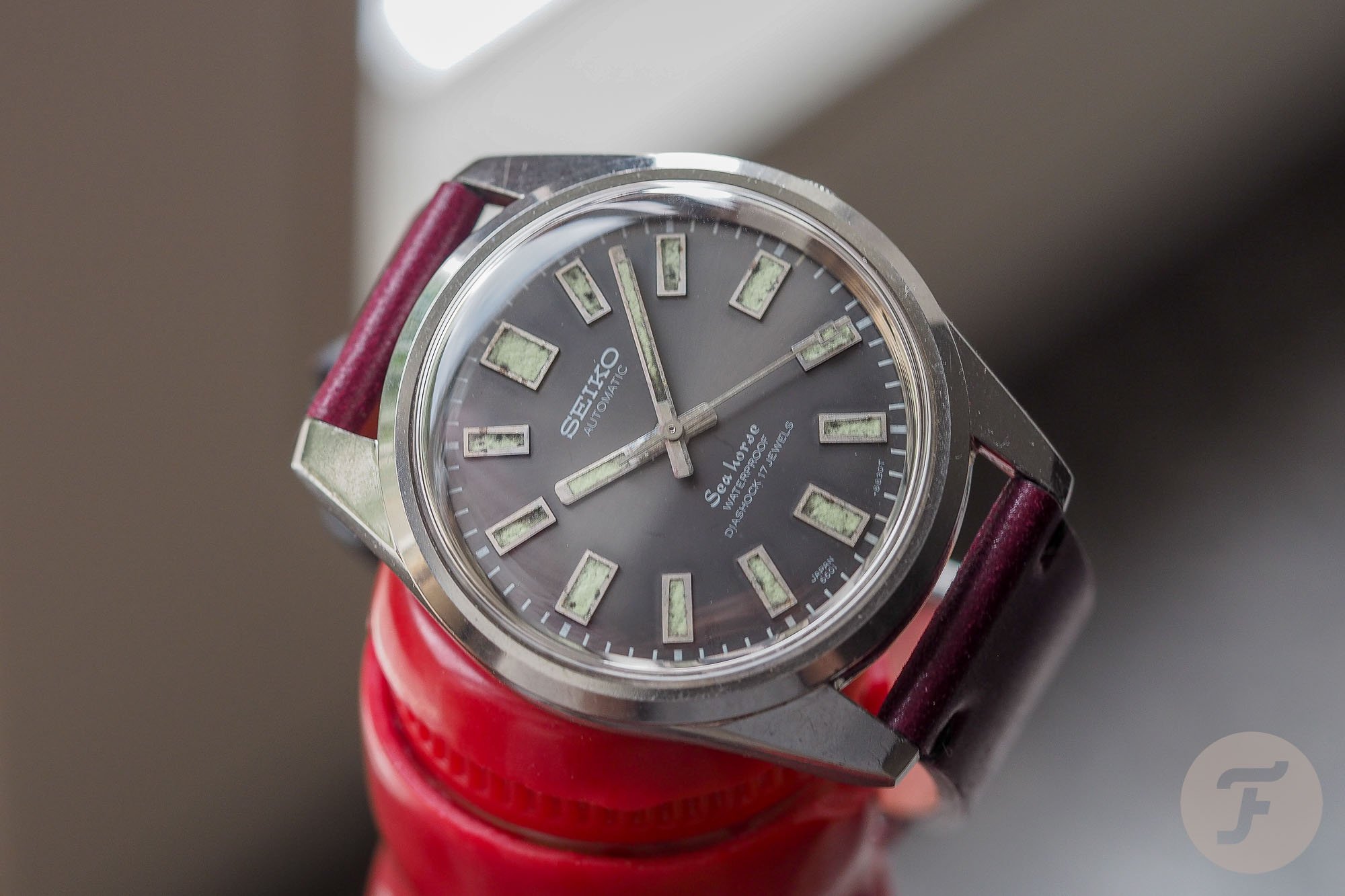 Seiko Seahorse 6601-8830
If you recall my comment about finding rare or semi-unheard-of vintage Japanese watches, the Seiko Seahorse 6601-8830 fits that criteria. I ran across this watch on a Japanese auction site when it showed up as a suggestion at the bottom of another watch listing. Dark-dialed pieces are uncommon, so the watch deserved a click. I was met with a piece that had a very similar dial to the legendary 62MAS diver, but this Seahorse was an earlier watch from 1964. Confused, I did some searches and found exactly one other picture of this reference with this dial. I decided to take an expensive shot, and it seemingly paid off.
While this Seahorse has loads of "Wabi" on the lume, it meets my level of acceptable patina. The 37mm case is subtle on the wrist due to the hidden crown, and the gray dial color adds an inky depth. This watch is hen's teeth and while it wasn't inexpensive, it was still affordable in Swiss terms.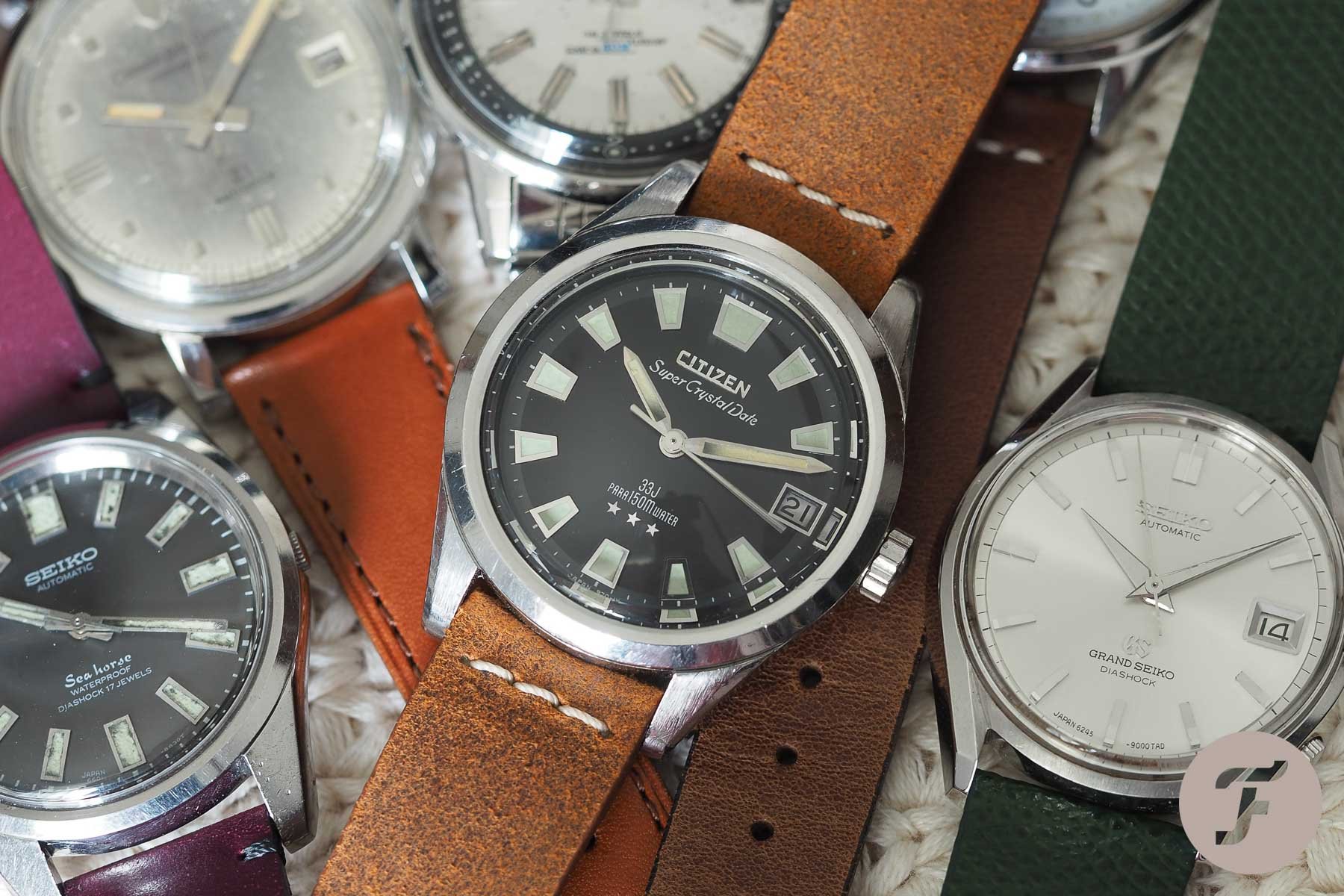 Citizen Super Crystal Date 52801-Y
I racked up a few "front-loader" 150-meter Citizen watches during 2020. These watches were completely and utterly unknown to me before, but when I found them, I formed a major crush. Boatloads of lume, that monobloc-style case, and Explorer-like looks drew me in and had me on the hunt. The Citizen Super Crystal Date 52801-Y is my favorite of the bunch because of the font below 12 o'clock.
This Citizen comes in at 37.5mm in diameter and wears really well. The 33-jewel automatic movement inside is a real beauty, and it runs flawlessly. Best of all, these watches are still truly under the radar. Think of them as dive watches without a rotating bezel. I certainly didn't discover vintage Japanese watches like this, but I'm happy that I've been able to show them on a well-read site like this.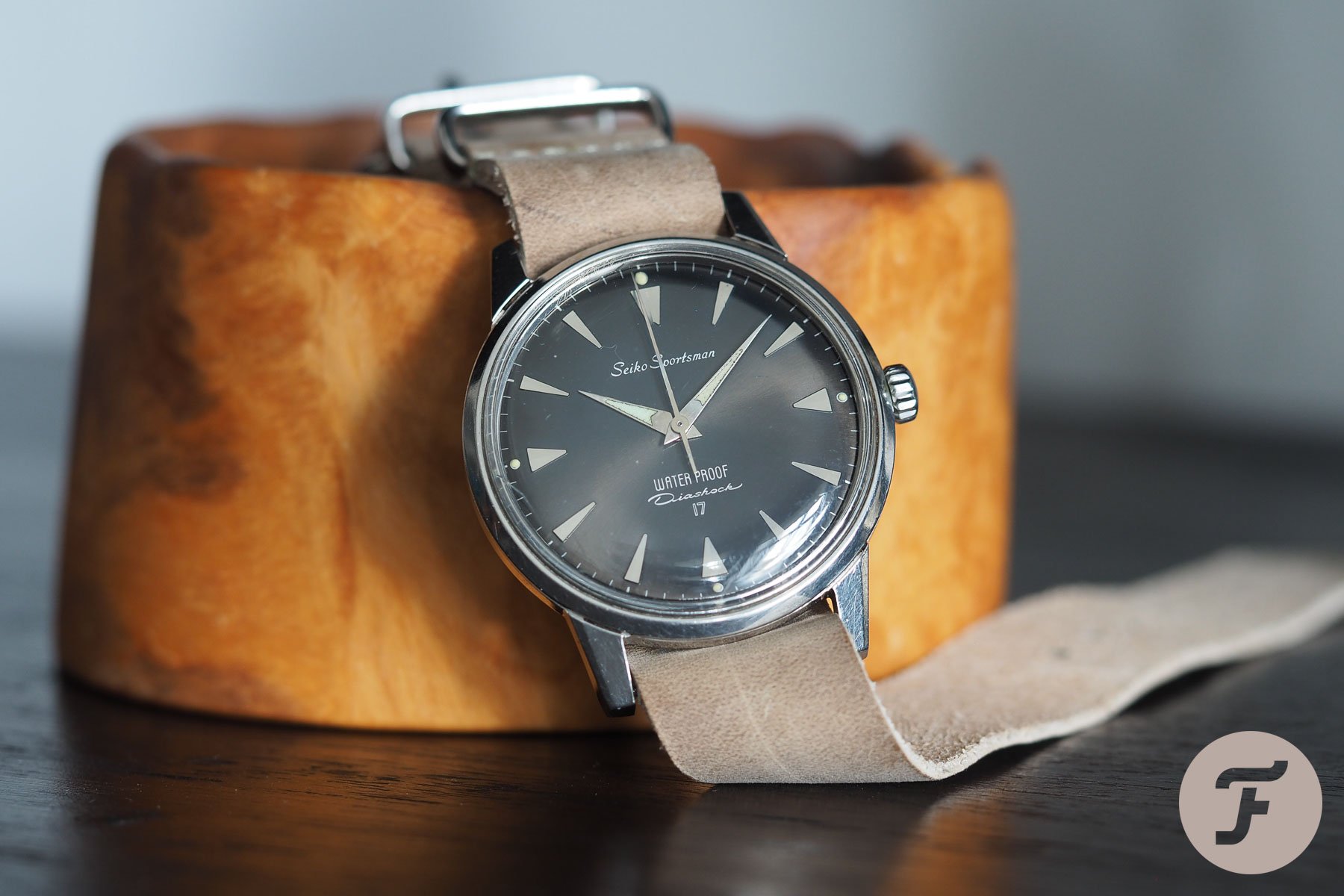 Seiko Sportsman 14091
This Seiko Sportsman 14091 is a new arrival for me. If anything, it exemplifies the fact that my adventures in collecting vintage Japanese watches are still underway. This is a 36mm steel watch with a manual-wind movement. That's not the special part, though. Like the Seahorse above, this watch also has a dial that I've struggled to find elsewhere. There are plenty of examples of silver-dialed models online and even some with lume. This one, however, is a mystery — to me at least.
This watch has all the hallmarks of a vintage Seiko that I enjoy —a nice, dark dial, oodles of varying fonts, and a domed acrylic crystal. Never mind the temporary single-piece strap. I'll find something perfect to pair with this rare beauty.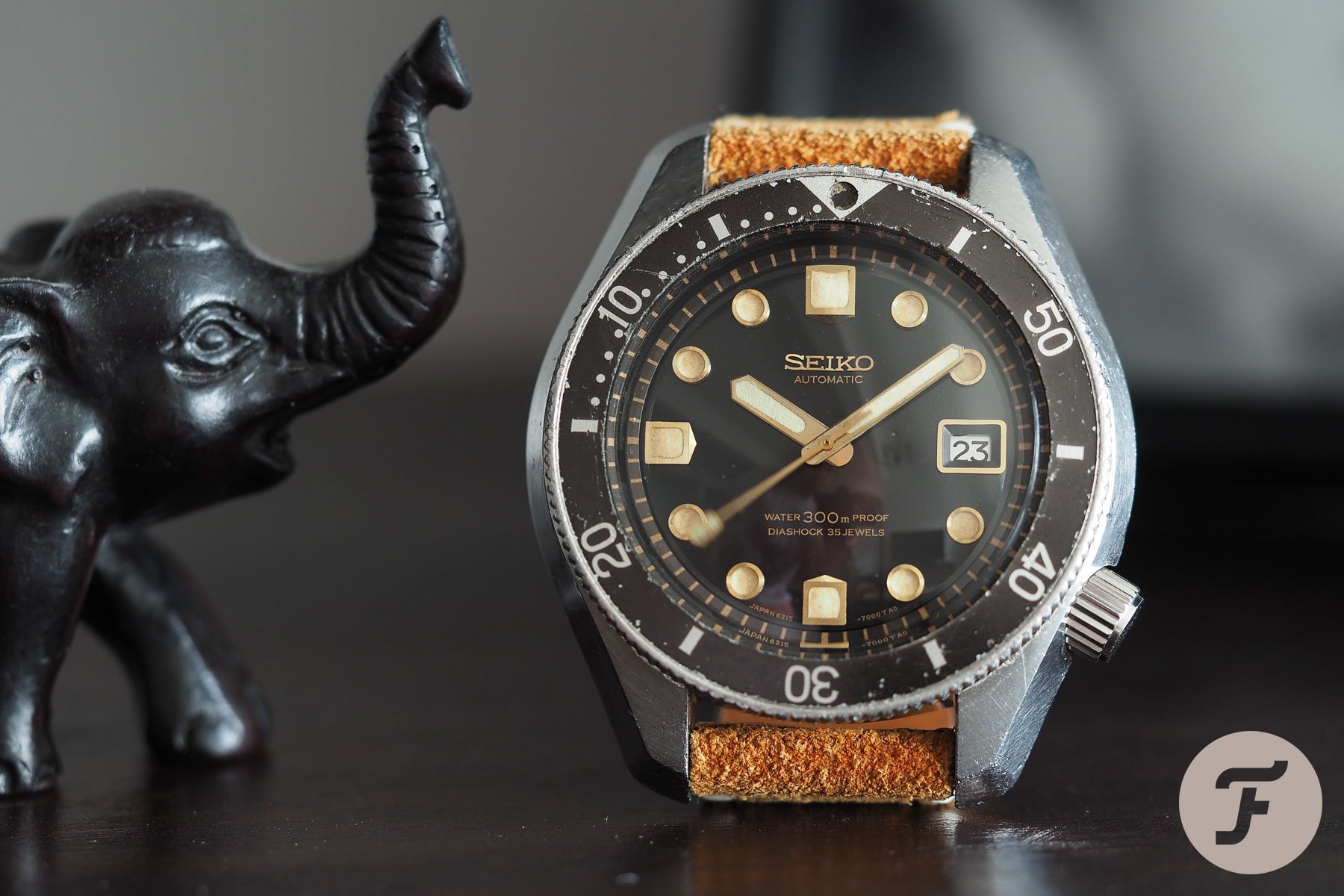 Seiko 6215-7000
When it comes to the proper vintage Seiko divers, the 6215-7000 stands above the rest. Seiko used a more purposeful lume pattern on this model than the 6159 that came the following year. I love this watch because it set the tone for so many Seiko divers that came afterward and even most of those that are being produced today.
My favorite aspect of this watch, though, is that I was able to attain it. If this were an early Rolex Submariner, you could forget about buying it at a reasonable cost unless you found it at a local garage sale. This 6215, however, was online for all to see with its crummy pictures and listed faults. It wasn't cheap, but it was reasonable compared to the normal asking price. The fact that I bought it a couple of months before the world went nuts is also something that I'll never forget. Vintage Japanese watches: look hard enough, and you just might be able to afford your dream model.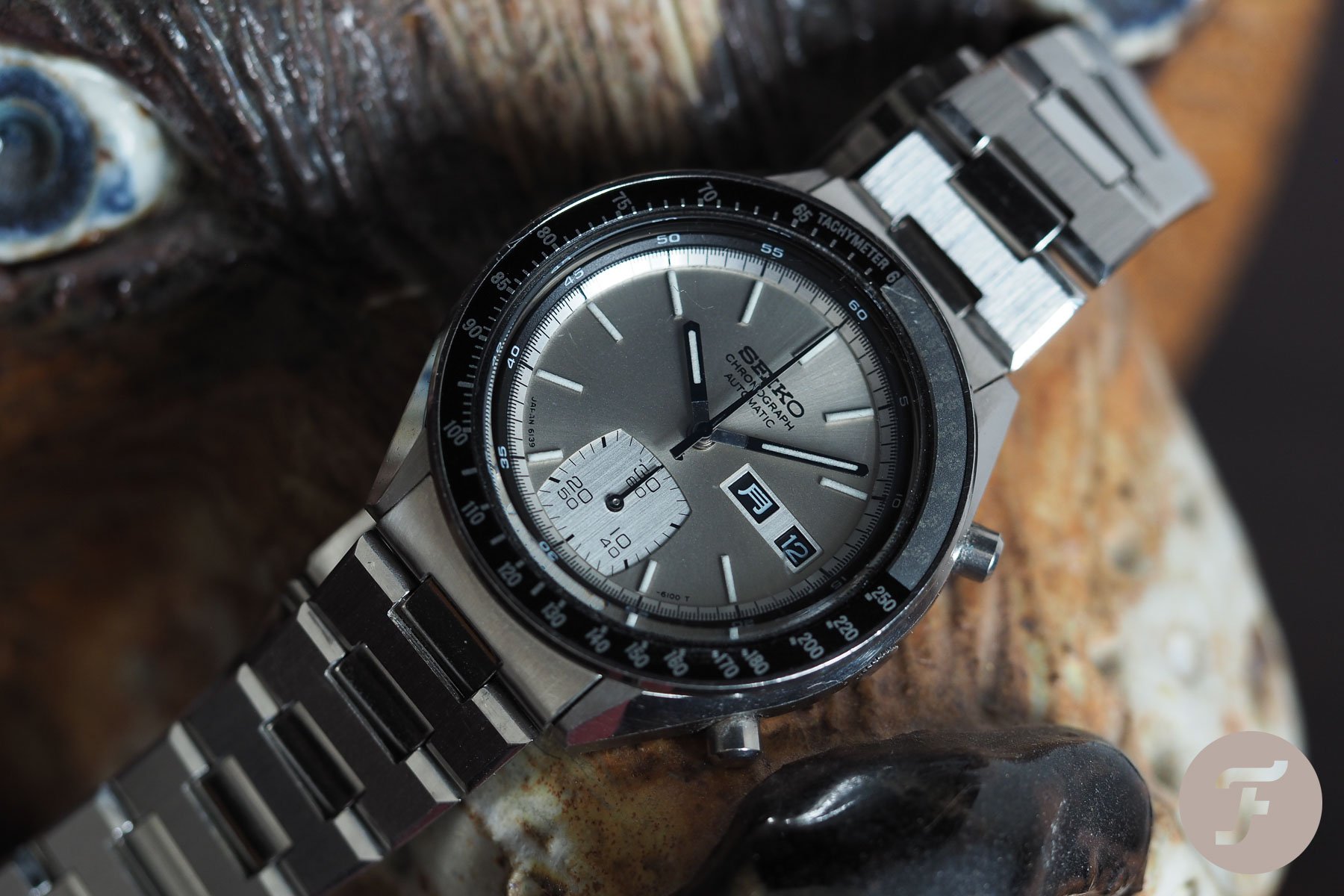 Seiko 6139-6040
The Seiko 6139-6040 may strike you as an odd choice for placement in this article. It's not exactly a famous model versus, say, the "Pogue" or even the Panda. However, it is an important watch to me because it was one of the first Seiko chronographs in my collection. I honestly cannot recall how I discovered this watch, but I knew that I wanted one once I did. The 6139-6040 came in two colorways — orange and silver. They're relatively uncommon, but what is common is that the bezel almost always fades into oblivion. Mine has a surprisingly good insert, and the rest of the watch is nice as well.
The real reason that the 6139-6040 "sings" to me is because of its case shape. It's relatively traditional versus the C-cased pieces that were all the rage during the '70s. A closer look, though, reveals that it is very much a Seiko and shares lines with classics like the 44GS. If I had to keep one Seiko chronograph, this would be the one.
And finally, a pair of unassuming Citizen watches
I saved a couple of my absolute favorite vintage Japanese watches for last. The mid-'60s Citizen Homer and Citizen Ace models featured here seem like nothing special. To me, though, they're just about perfect. In a nutshell, they represent everything I enjoy so much about watches in general. They're perfectly designed with just enough styling to show that someone thought about them. However, there's nothing superfluous. These are ultimate watches for me — roughly 36mm each, manually wound, lume on the dial and hands, and an acrylic crystal.
I picked these watches up within the last couple of years, and I'm not sure if I've ever seen the same models pop up again. Well, certainly not in this condition… I think each cost well under $200, and my little circle of Japanese watch collectors all chuckled at my infatuation with lumed "dressy" pieces. Oh well, more for me! Aside from the aforementioned attributes that I enjoy so much, these have cases with flowing lugs versus earlier "stick-lugged" versions. That makes them a little sportier and more modern on the wrist. As I said, these represent perfection for me.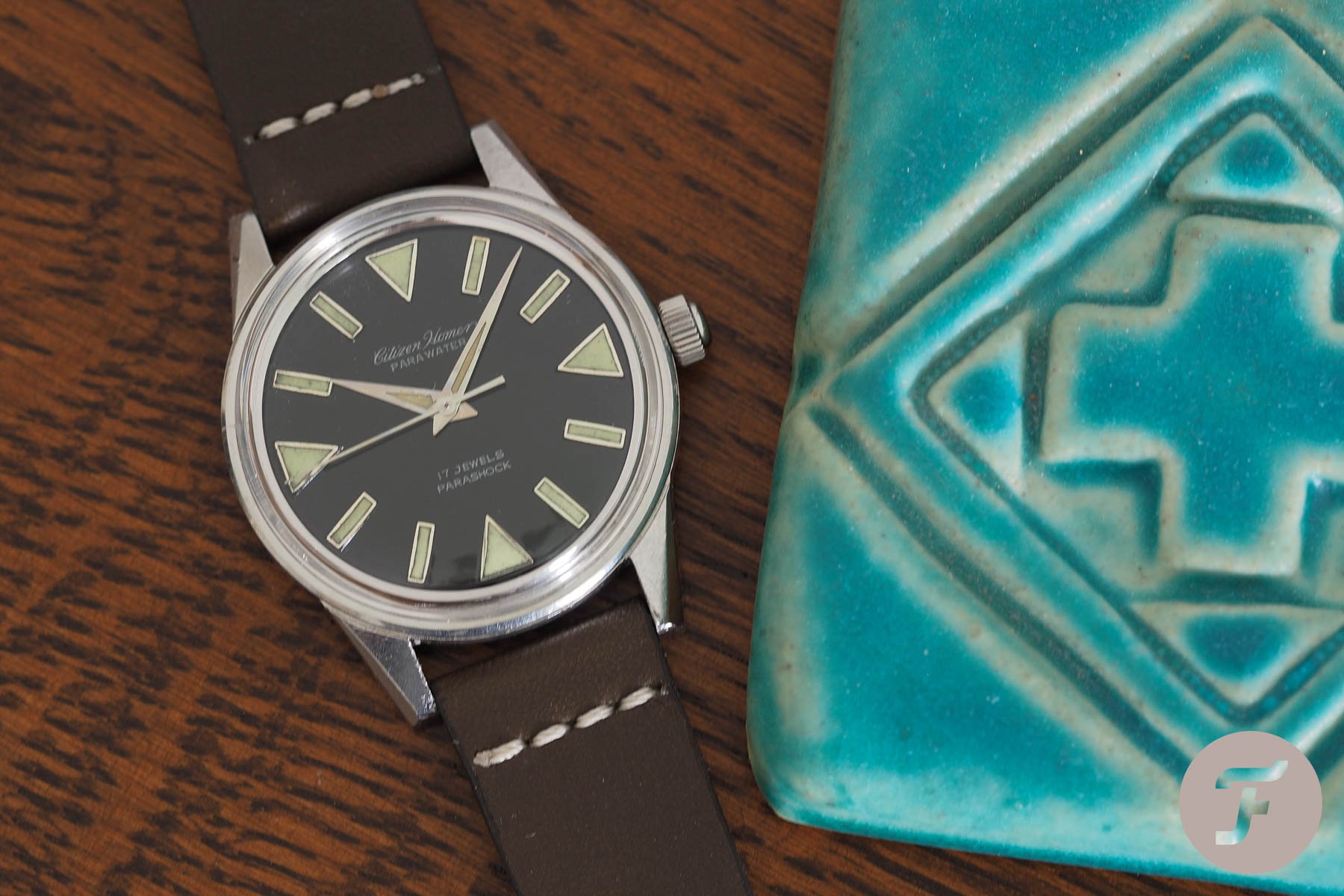 Final thoughts on vintage Japanese watches
I hope you've enjoyed this look at vintage Japanese watches and why I enjoy collecting them so much. Their good value, mystery, and relative rarity in the West are just some of the attributes that attract me to these watches. If you're a dyed-in-the-wool collector of Swiss watches, I probably won't be able to sway you to take a chance. If I have, though, I sincerely doubt you'll regret it.