Watches And Wonders 2023 Recap: No Hype, But Something Better…
...just good watches!
I needed some time to let the 2023 edition of Watches and Wonders sink in. This show started as a digital exhibition during the pandemic and transformed into a physical one in 2022. It's the successor of both SIHH and Baselworld, you could say. Last year's edition quickly turned into a show where the Vacheron Constantin Historiques 222, Rolex GMT-Master II "Destro", and Tudor Black Bay Pro became the most talked-about pieces. This year's Watches and Wonders, however, was less about hype and more about "just good watches."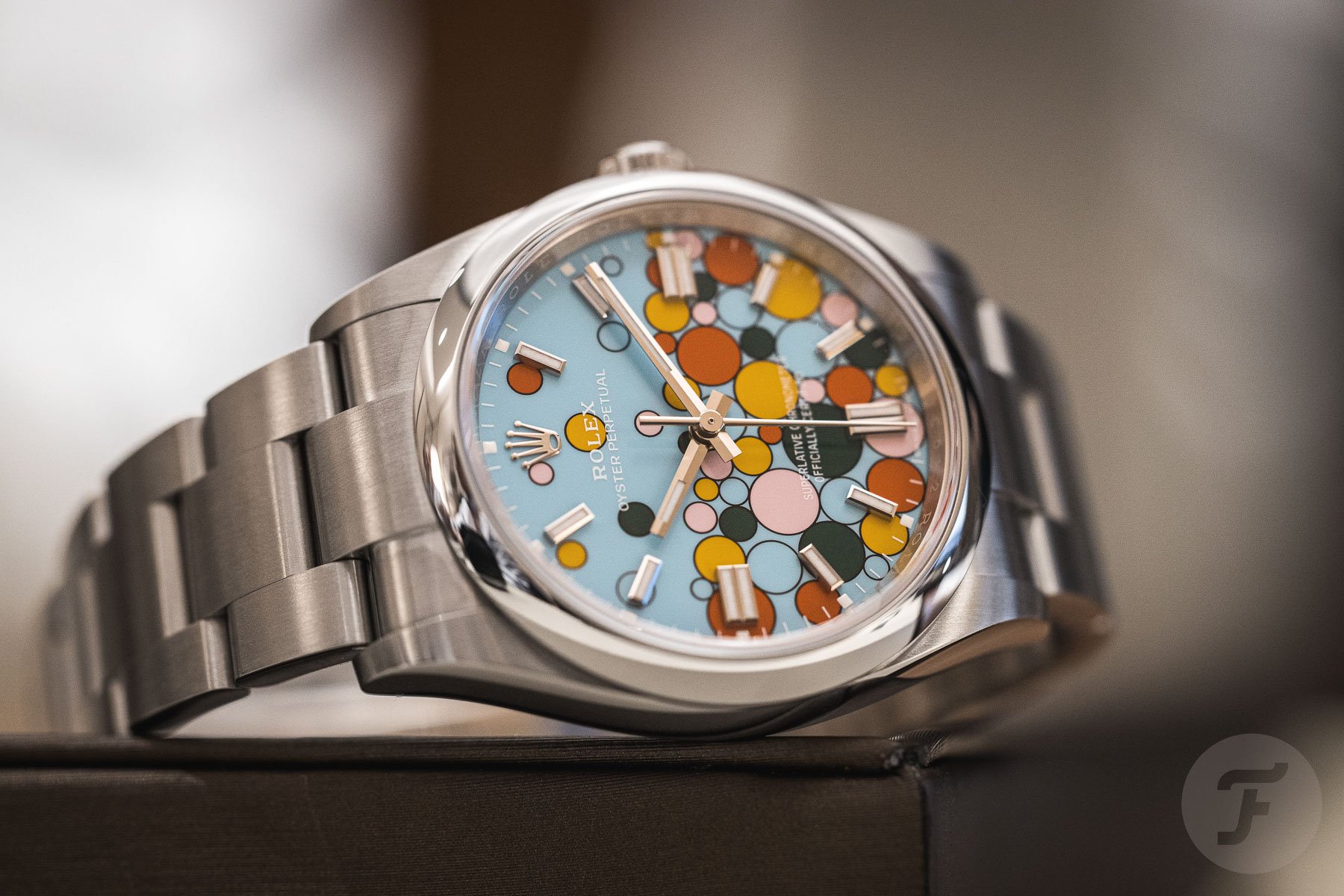 Watches and Wonders 2023 recap
Before I forget, the watches that got even more traction than the Historiques 222, "Destro," and Black Bay Pro were the 11 MoonSwatch models that Swatch released just a few days before Watches and Wonders 2022. And although some brands did try to get the hype machine started, this year turned out completely different. Of course, all brands try to get the spotlight on their watches, or at least one in particular. But this year, in general, there was no hype. You could argue that the Rolex Day-Date "Jigsaw" and Oyster Perpetual "Celebration" models caused a bit of a stir. Then again, people talk about everything Rolex does anyway. This has not changed since I've been attending these watch shows (since 2007). IWC made some waves with the Ingenieur, but it didn't have the same effect as last year's Vacheron Constantin Historiques 222.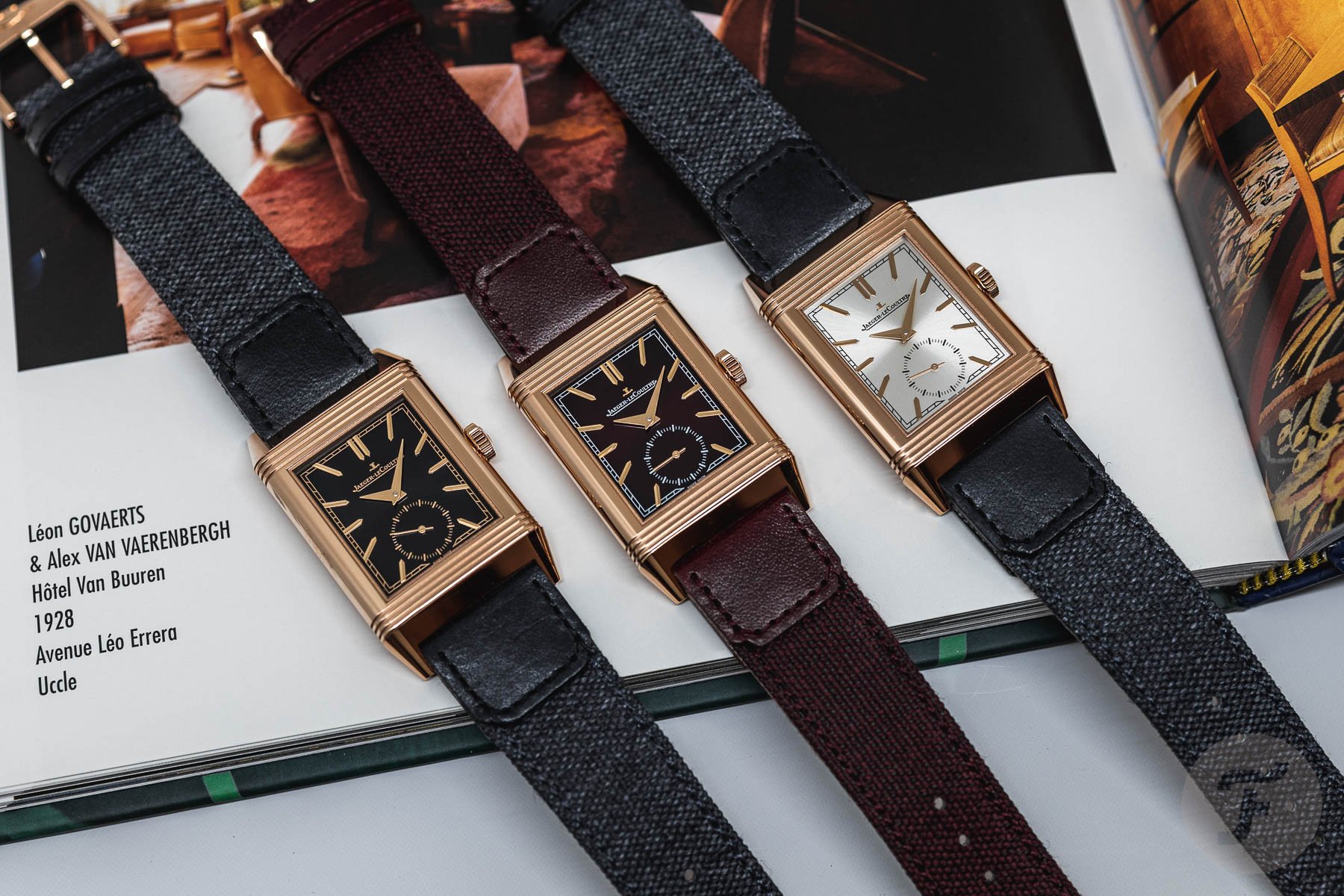 We saw some very good watches
In general, I would say that we just saw a lot of good watches. And that's a good thing. Hype caters to speculators, making it virtually impossible for enthusiasts and collectors to get ahold of the watches they want. If Vacheron Constantin had indeed introduced a stainless steel or even a two-tone variation of the Historiques 222, it might have looked entirely different. But no, Jaeger-LeCoultre did a Jaeger-LeCoultre thing by simply releasing some very handsome Reverso models. They were so handsome, in fact, that I already forgot about the 44% increase over last year's prices.
Patek Philippe changed the dial color of the Annual Calendar 5905(R), and A. Lange & Söhne did what it always does, making a small change or improvement to an existing model, and boom, there's a new watch that deserves connoisseurs' attention. Zenith introduced new Pilot watches and added some Defy models as well. Hublot showed its MP-13 Tourbillon Bi-Axis Retrograde and the CHF 500,000 Big Bang Integrated Tourbillon Full Blue Sapphire watch, but the brand also managed to get Nico Leonard to wear them (admittedly, on April Fool's Day). The golf watch caught my interest, I have to admit, and so did the Classic Fusion Orlinski.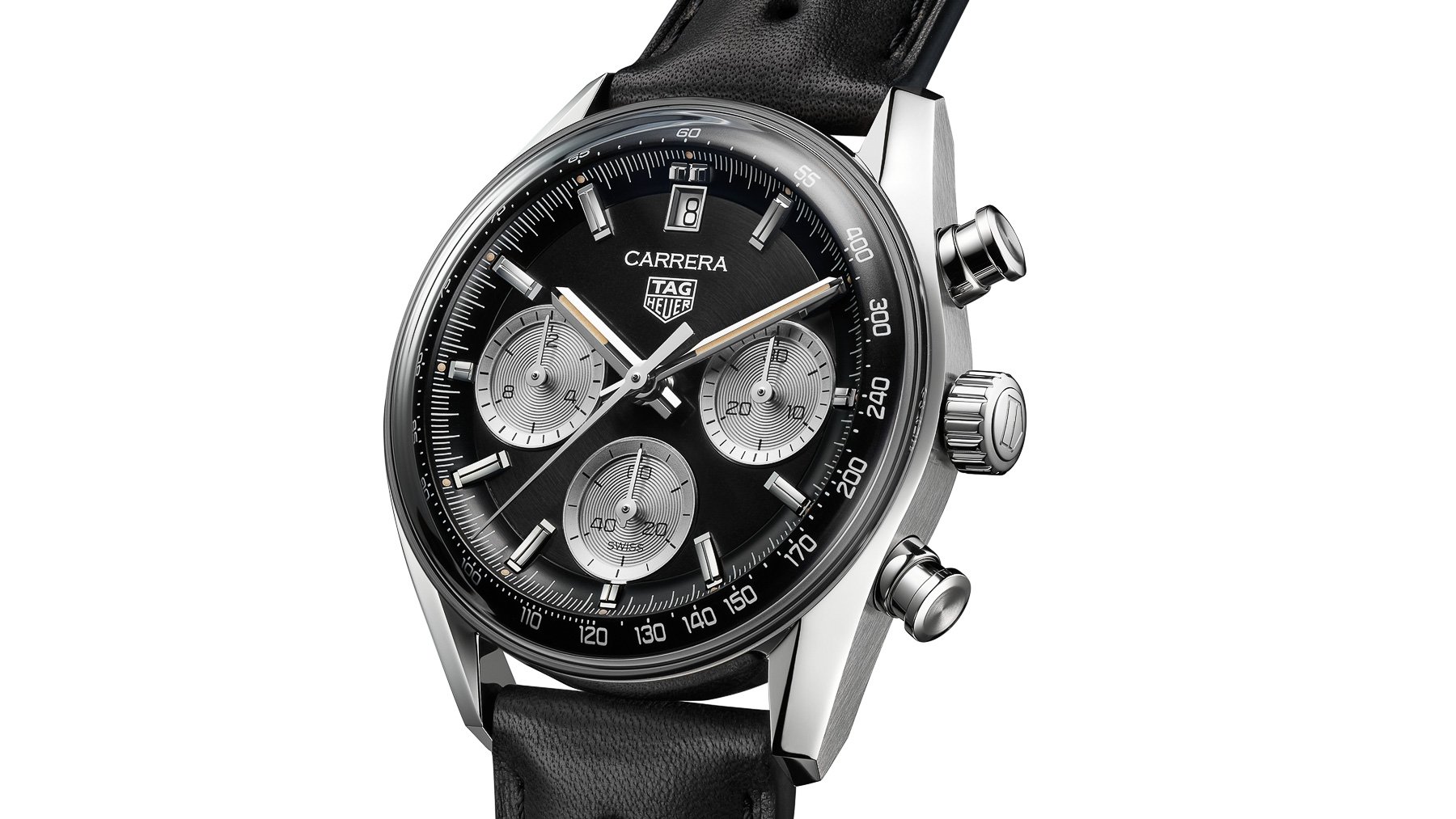 TAG Heuer did it right
TAG Heuer surprised us with the Carrera Glassbox models. They're so good that I'll forgive the 36mm Carrera Date watches, which I find boring despite the candy-like dial colors. But that's just me; I'm sure these will sell like hotcakes to the masses. The Carrera Glassbox watches, though, are something different! The inspiration clearly comes from the 1960s Heuer Carrera models, including the date at 12 o'clock. The movement, however, is all new and even has a column wheel. What I like best, though, is the dial of this watch. It has a curved flange with the tachymeter scale on the outside and a minute track on the inside. Here, heritage meets modern design in a perfect execution. Although €6,500 is not insignificant, you do get something original for it in return.
And although I let myself go on insulting Chopard for this year's Mille Miglia models during our Sunday Morning Showdown yesterday, the brand's L.U.C 1860 and extra-thin Alpine Eagle watches were actually quite nice.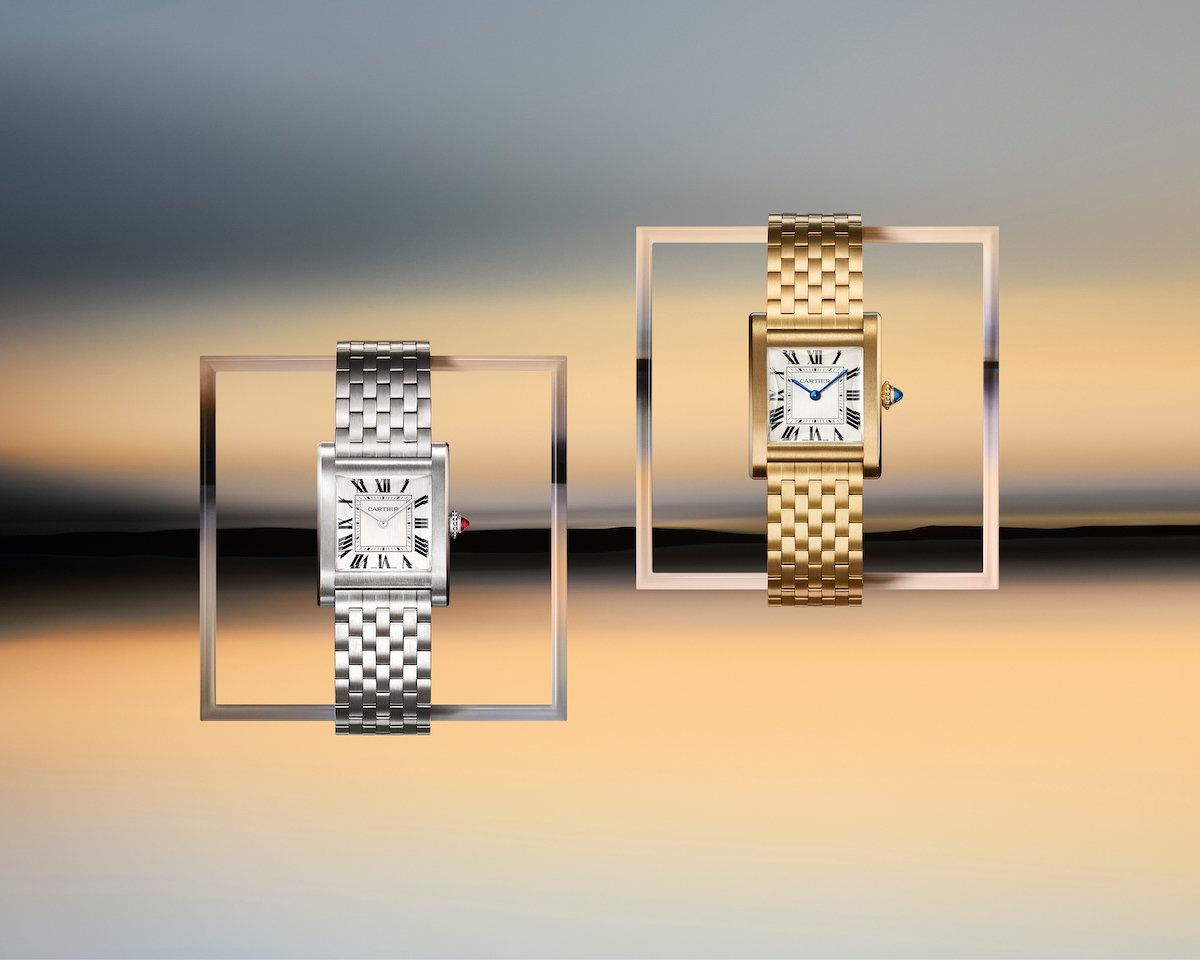 Cartier and Tudor showed how it's done
Cartier did an incredible job this year. The brand had so much to show that the hour we got for our meeting during Watches and Wonders didn't cut it. There are still watches that I haven't been able to see. Luckily, I was able to see the ones I did want to see, such as the new Santos-Dumont XL (and XL is relative here; it is very wearable) and the Tank Normale. These are just incredibly handsome watches.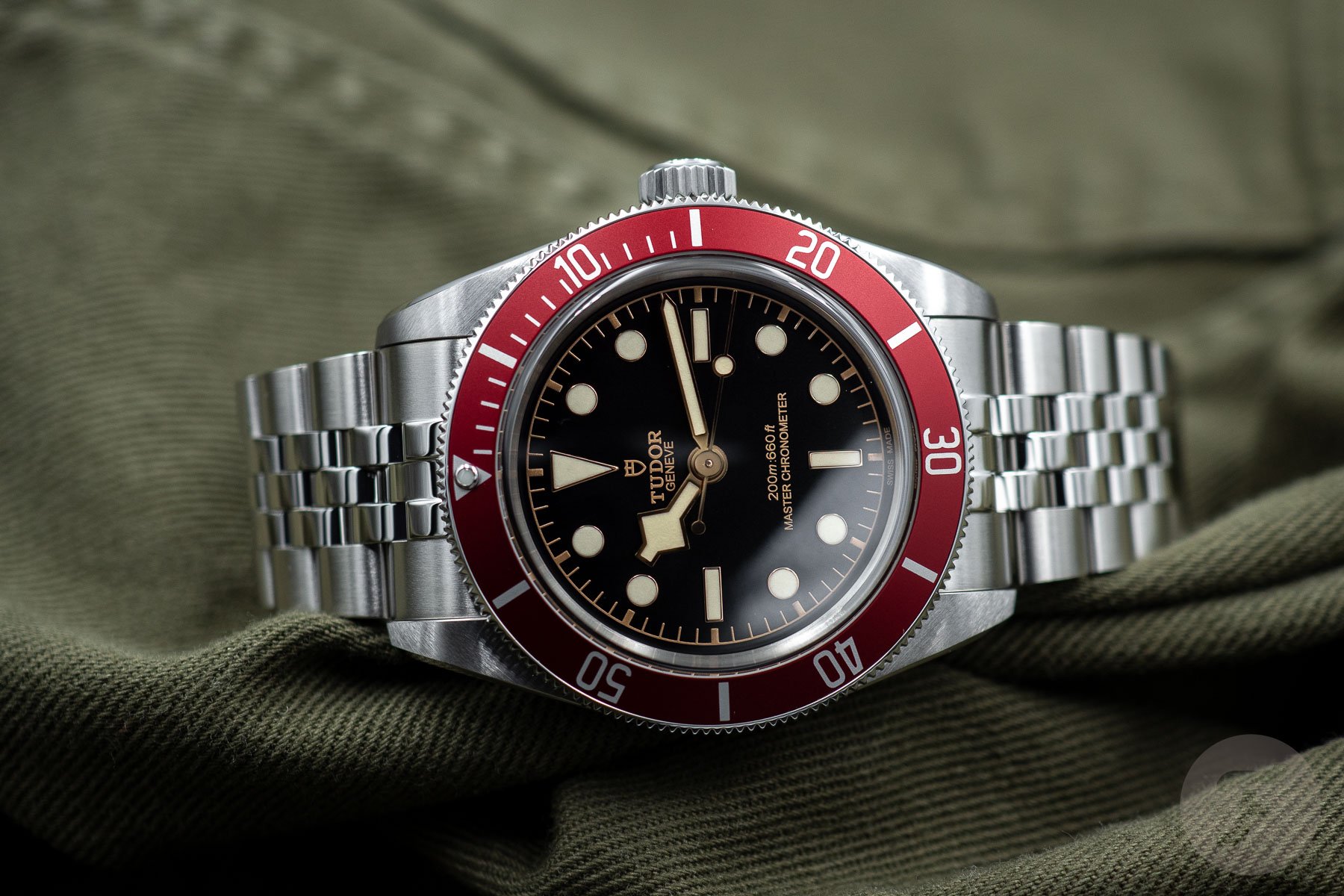 And Tudor also did well with the new 37mm Black Bay 54, which comes incredibly close to the old Submariners (from both Tudor and Rolex). However, I was more interested in the Black Bay with the burgundy bezel. It is the second Tudor watch to be certified as a Master Chronometer by METAS, and it has a very acceptable price tag of €4,440. Especially on the Jubilee bracelet (although Tudor tried to convince everyone it's called the "Five Link" bracelet, we all know it's not), it looks amazing, and the 41mm case is perfectly sized, at least for me. Tudor made some small changes to the case, making it thinner and more elegant. Tudor is, as we say here in the Netherlands, "good busy."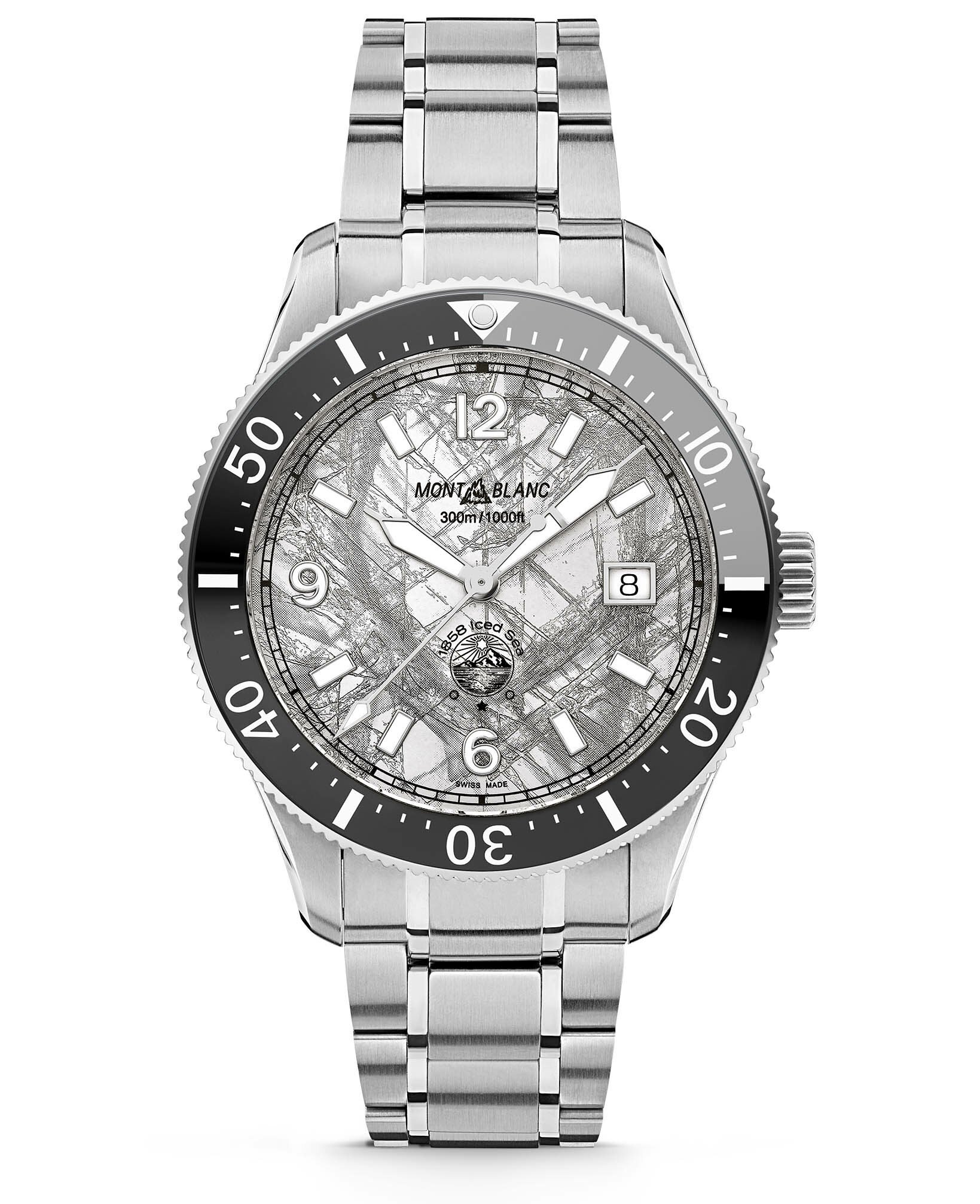 Not this bracelet…
There were also some messier releases this year. Montblanc's reps tried to convince us that the Iced Sea models were the best thing since sliced bread, but they failed miserably. The watches just are not as good as they claim, not least of all because they used a familiar-looking bracelet design (Omega and Grand Seiko, anyone?). This design had everyone complaining for years and years, and Montblanc just decided to start using it. Great move… The one thing that Montblanc did do very well, though, was the 1858 The Unveiled Secret Minerva Monopusher Chronograph. It shows that the brand can do it, at least for the top-level Minerva pieces. This gives us hope that Montblanc will be able to make cool stuff again for the regular collection next year.
"You don't have to like it, you just have to do it"
Another brand that didn't do it for me this year was Panerai. That said, the Calendario Annuale models are quite something! The platinum version retails for €90,000 but does come with a special trip to Rome as part of the "Experience" program. I sure hope it's a good experience because the Luminor Calendario Perpetuo (Perpetual Calendar, a step up the ladder from an annual calendar) comes in at €50,000 in gold and €67,000 in platinum. Anyway, the "You don't have to like it, you just have to do it" slogan that Panerai has for the Rome experience doesn't sound too promising, to be honest. Perhaps something got lost in translation that makes perfect sense in Italian, but to us, it sounded like something that H.P. Baxxter from Scooter could have yelled into the microphone during one of their rave parties.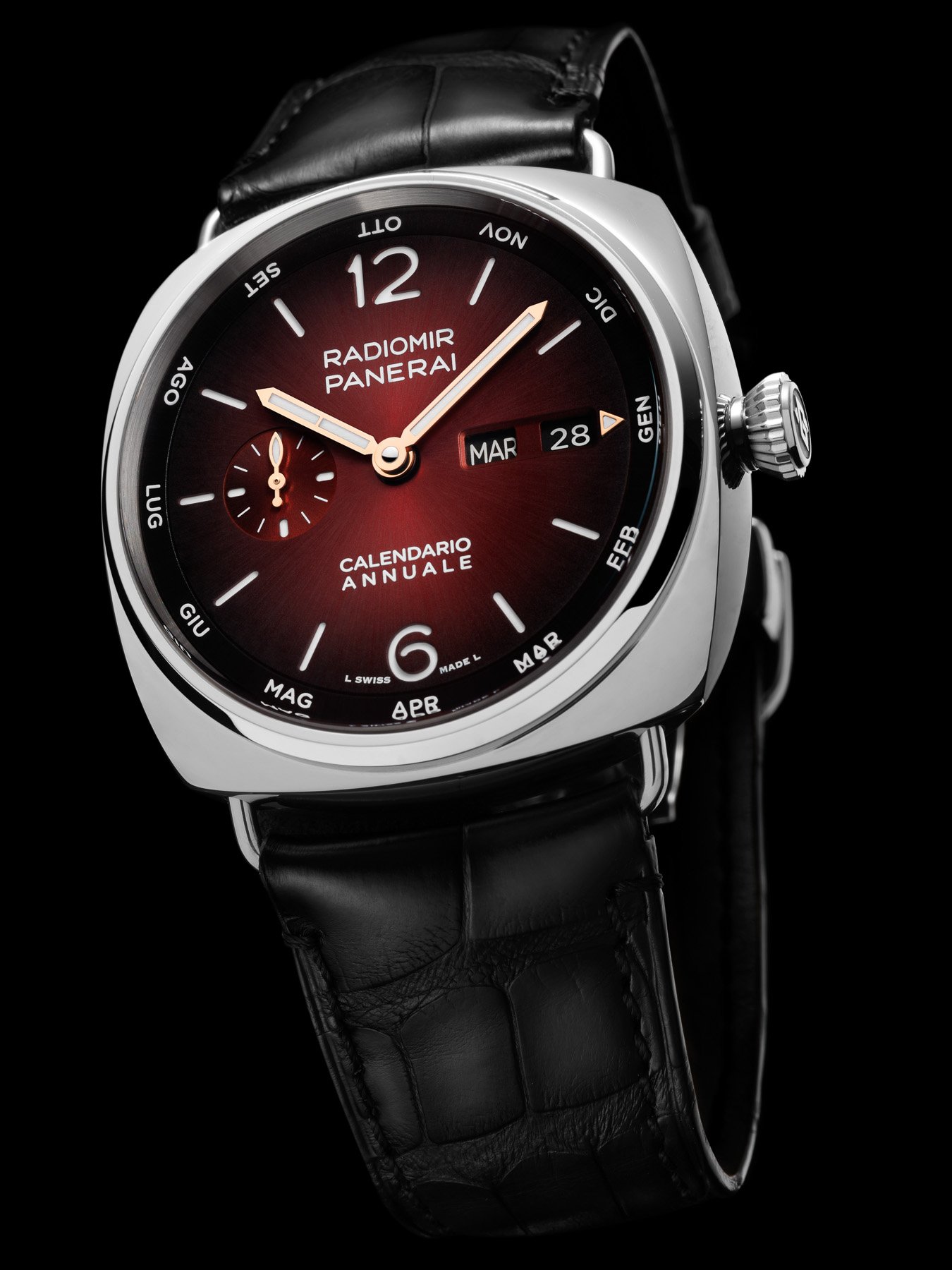 So even though I liked the Calendario Annuale watches, Panerai's message failed. Plus, if a large part of the price is going to a special experience, it's important to be clear about what customers are paying for. I was happy to see some new Radiomir models, though, including the one with the California dial. Panerai remains a brand with an incredible amount of potential, but it needs to be unlocked (again) and sooner rather than later.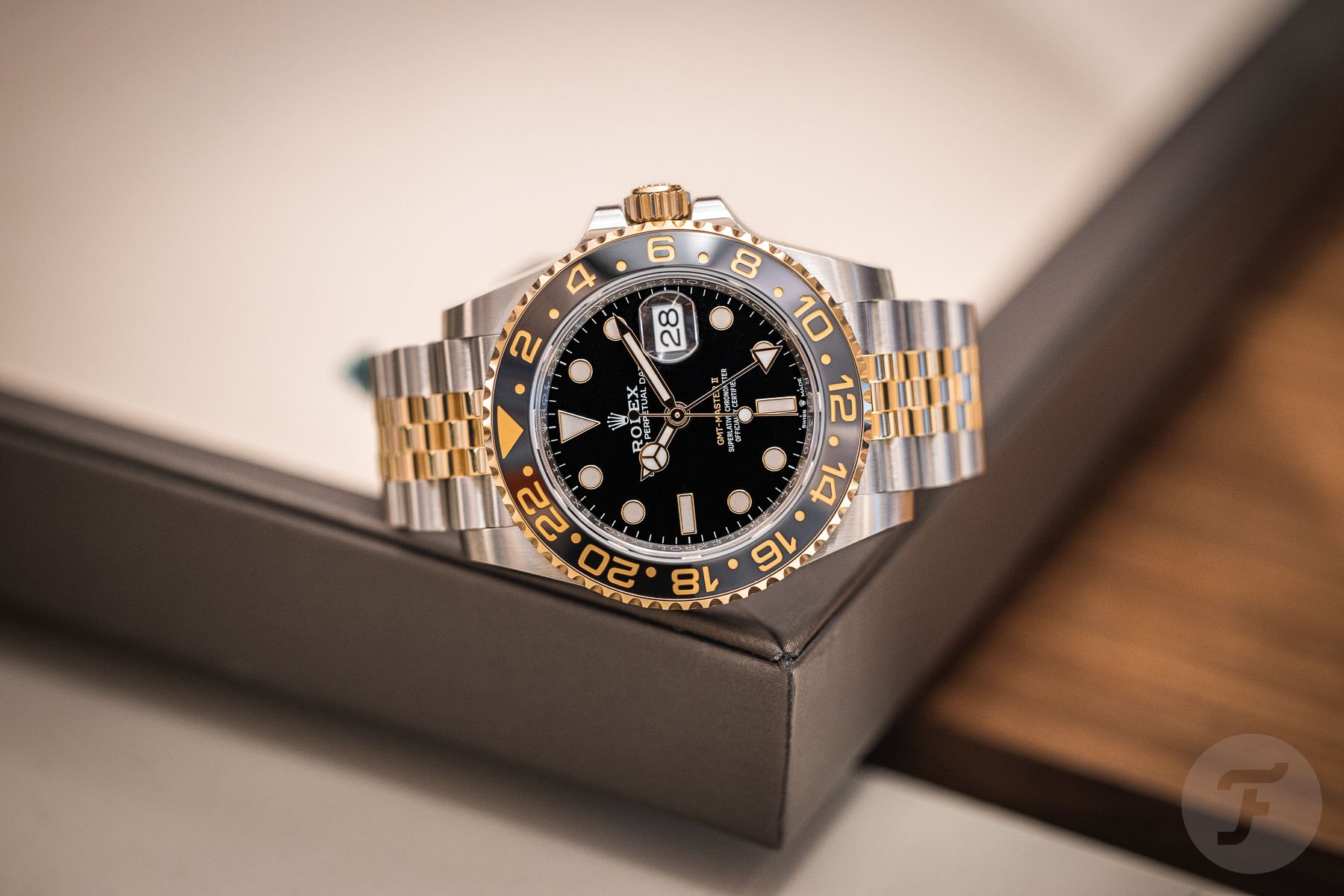 Rolex came out strong this Watches and Wonders
Rolex is a powerhouse, and no one can deny it. I bet you either got super excited about some of the brand's releases or just sighed loudly after seeing them. I noticed that not many people are somewhere in between when it comes to Rolex. The jigsaw/emoji Day-Date is not for me, but others in our team liked it. One watch I really liked, although not specifically for me, was the 18K yellow gold Day-Date with a carnelian dial. This orange stone combines so nicely with the yellow precious metal that it really took me by surprise.
The Rolex Perpetual 1908, which basically replaces the Cellini line, is a nice 39mm dress watch that received good press. To some, 39mm is (again) too large, but on the wrist, it wears nice and thin. The Rolex collection was strong, with new GMT-Masters in precious metal, a 40mm Explorer, and a 42mm Yacht-Master in titanium. Admittedly, the last one was somewhat expected, as we've seen the watch several times as a prototype.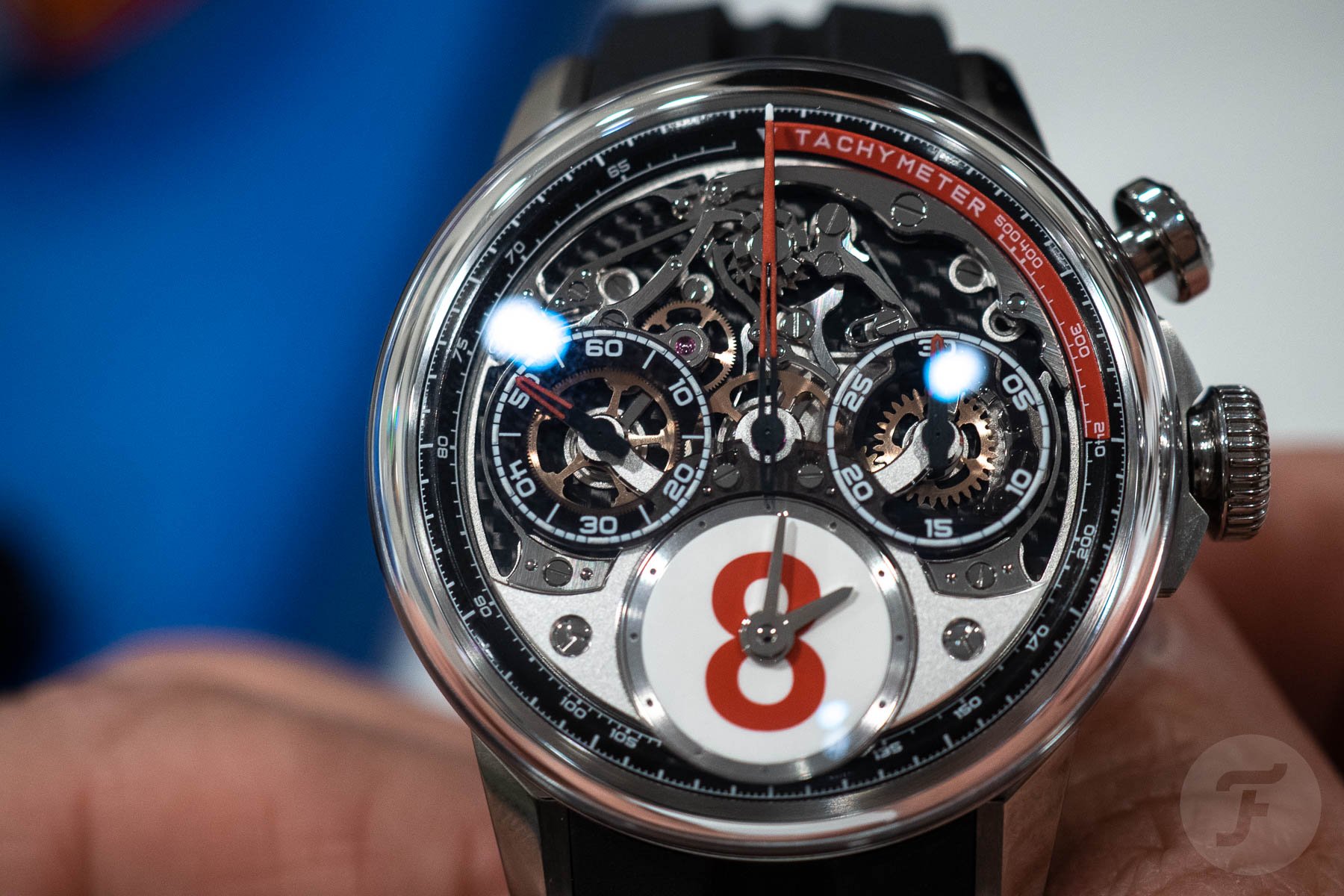 Carré des Horlogers
In the Carré des Horlogers, where the independent brands are located during Watches and Wonders, it's all about watches and less about sales. Or perhaps better said, it's less about marketing. These brands need to sell watches, of course, but many of them are in the lucky position to have their order books filled for the next few years. My favorites were the Louis Moinet Time To Race Chronograph and the Ressence Type 1° Round. The Type 8S is not for me, but it is definitely a marvel.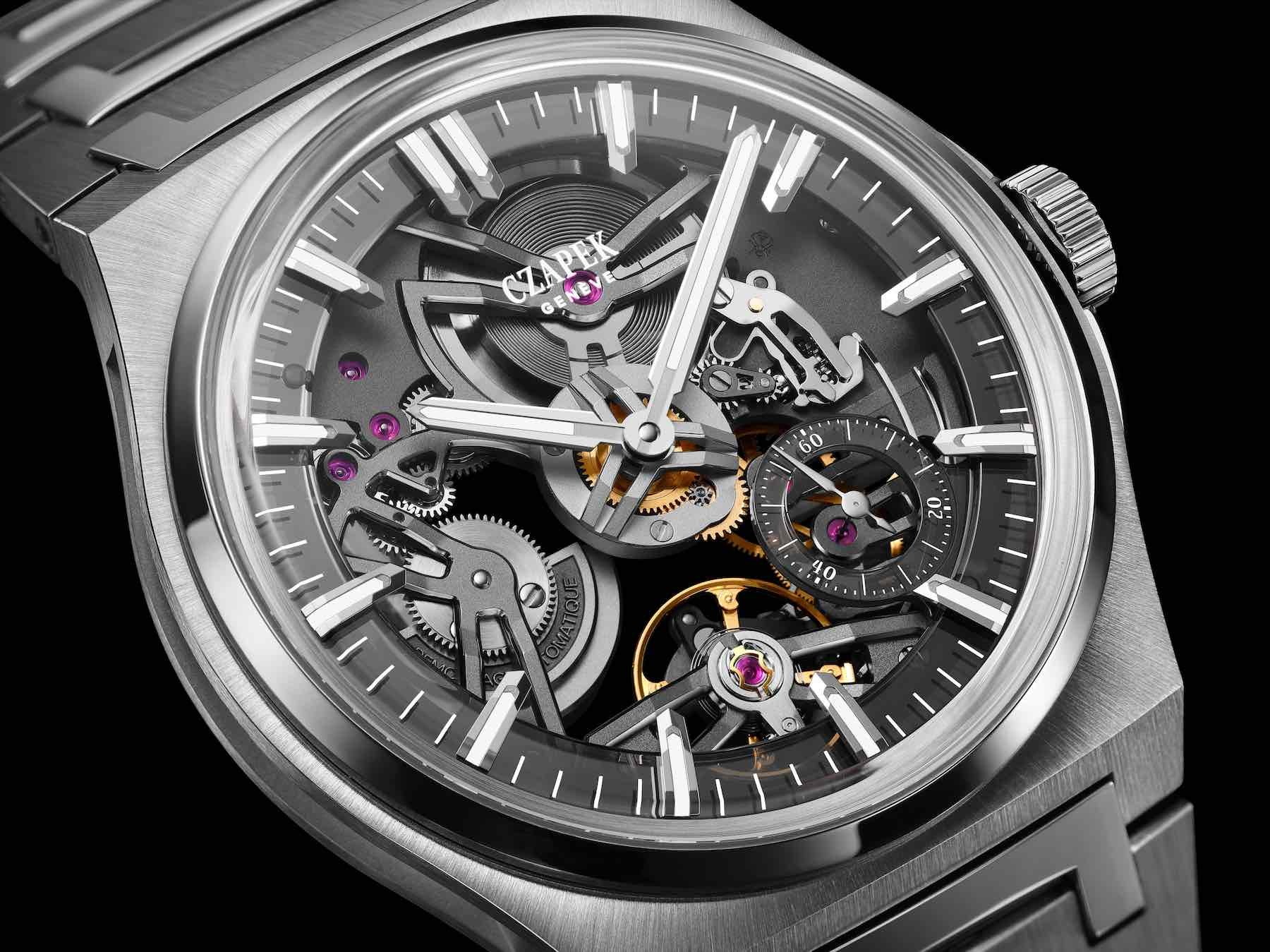 Last but certainly not least from the Carré was the Czapek & Cie. Antarctique Révélation that had people talking. Czapek seems to have hit jackpot with the Antarctique, and the Révélation might be the best variation to date. Unfortunately, my schedule didn't allow me to visit all the brands there, but the Carré des Horlogers is the spot where some of the designers and creatives from the big brands should spend some time.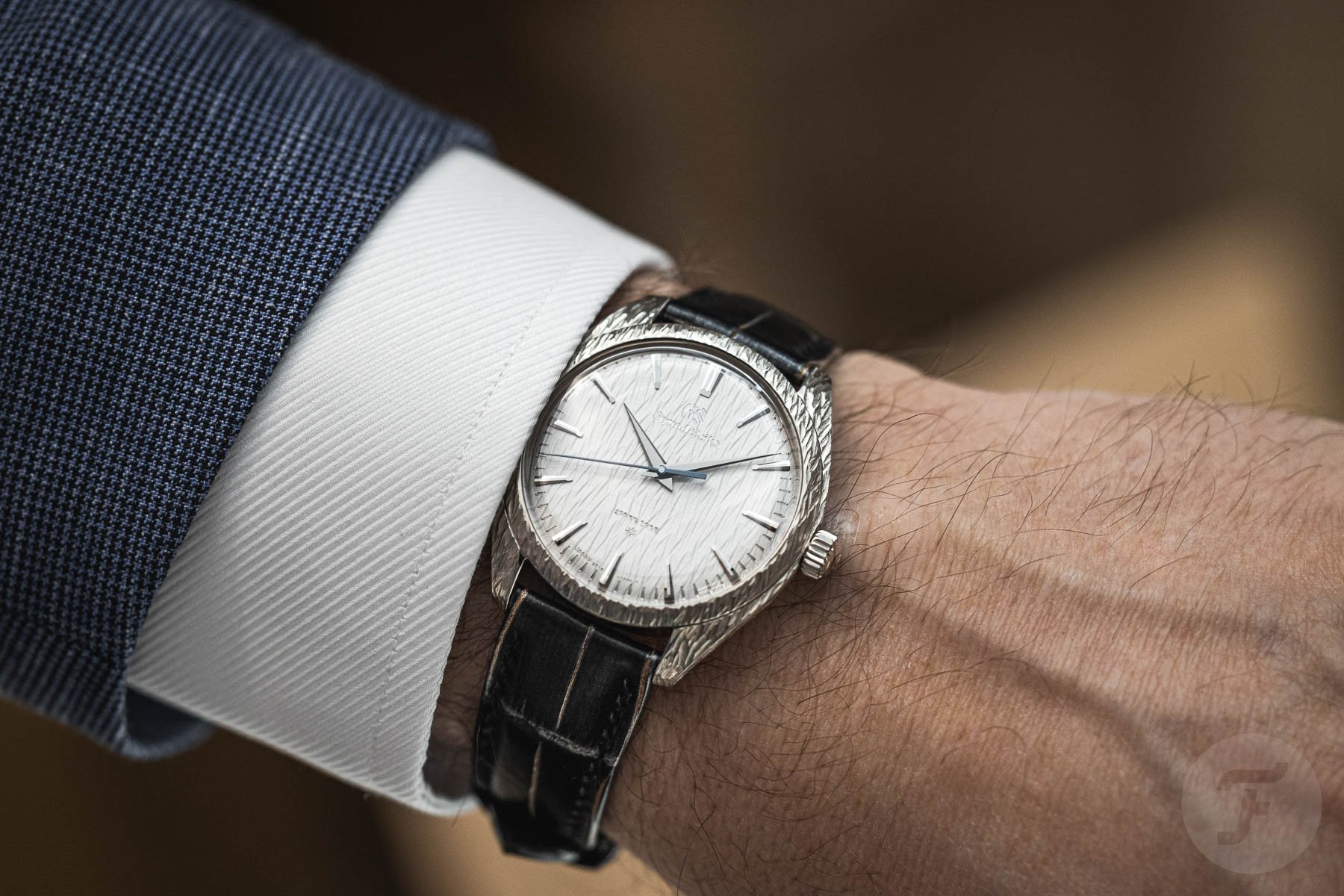 Grand Seiko dots the "i"
Grand Seiko focused on two models this year — the Tentagraph and the special Majestic White Birch — but also had other watches to show (more soon on Fratello). The Tentagraph is the brand's first fully in-house-developed all-mechanical chronograph movement. Grand Seiko has established an impressive position within the (Swiss) watch industry, competing with different high-end brands on a very serious level. Although it's tough to beat last year's Kodo Constant-Force Tourbillon, this year, Grand Seiko showed that it has a strong collection around the €10K price point.
Far above that price point was the new Majestic White Birch, pictured above. This 38.5mm platinum watch has been engraved completely by hand in the Micro Artist Studio in Shiojiri, where Credor watches also come to life.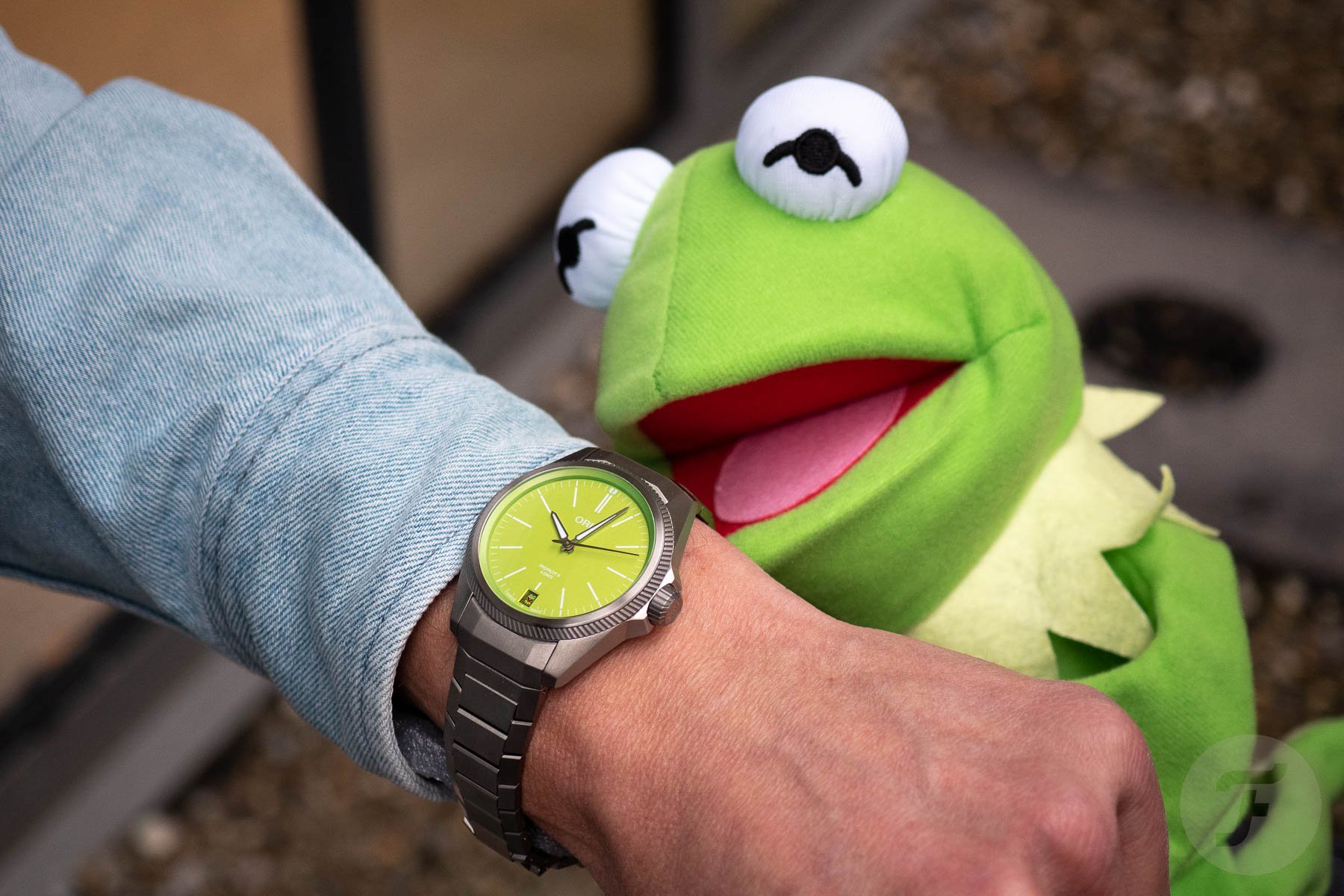 Oris sets the right tone during Watches and Wonders
I could write another few hundred words covering other brands, but I'll wrap it up with Oris as a prime example of positivity. The brand's booth was incredibly welcoming, just as it was last year. All watches, including those under embargo for later this year, were accessible and visible to all visitors. The CEO Rolf Studer was walking around and was very talkative with everyone. I liked how he took the time to mingle and share thoughts and ideas. And this applied to almost all of the Oris representatives. They very evidently had a good time in the booth, talking about watches with the press, retailers, and collectors.
The ProPilot X Kermit was a talking piece for sure, but Oris also had enough other things to show. However, the point I am trying to make is not about the new collection but about how Oris approached the Watches and Wonders exhibition. The brand was very open and welcoming and was an example to some others who presented watches like they were working on a conveyor belt. I understand there's a lot of stress, and we had our fair share too, but if a brand can be more relaxed during these presentations, the watches and the brand's message will be better received. Luckily, "robotic" brands were in the minority this year, and the spirit was good overall.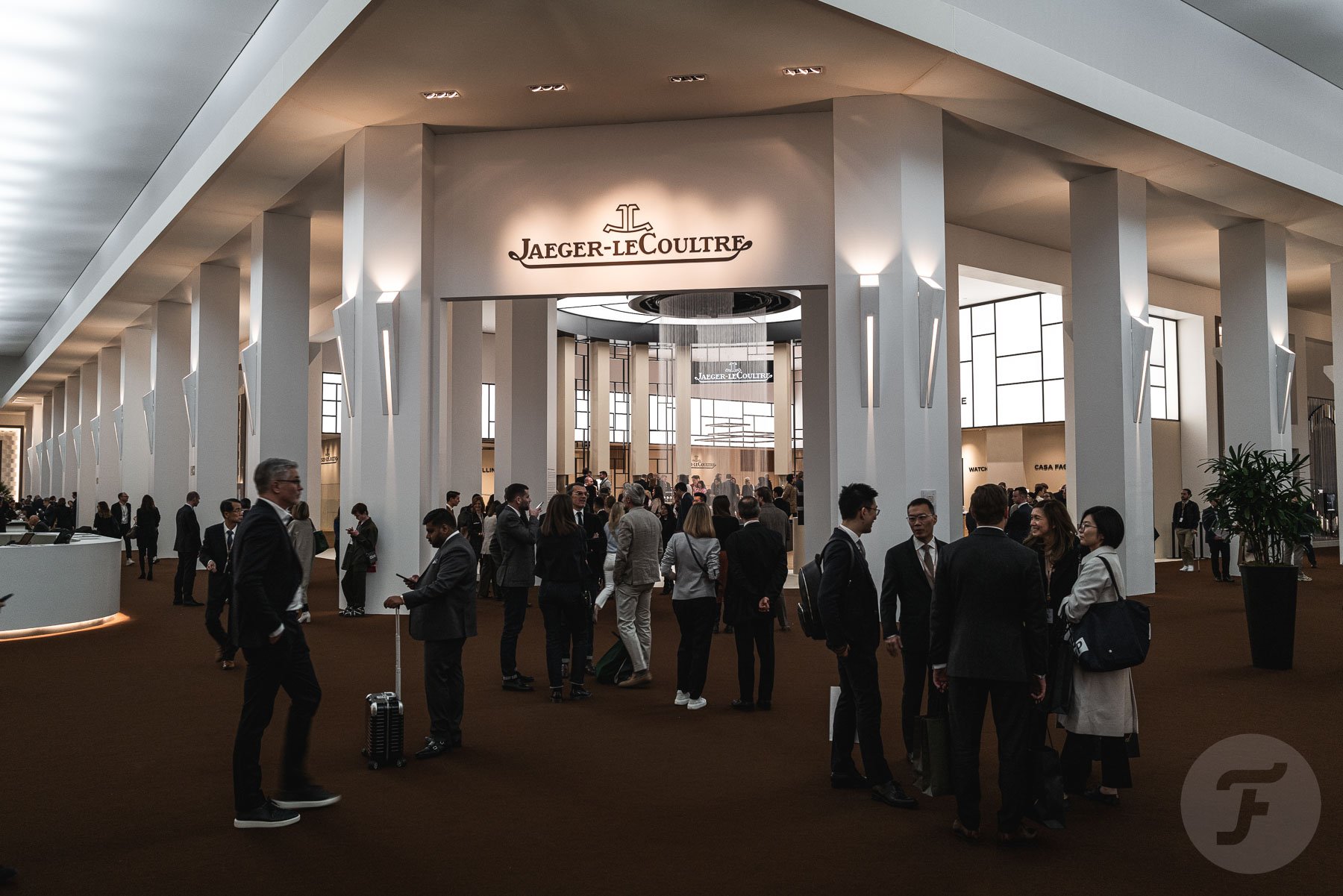 A very hopeful 2023
Despite the critical notes, Watches and Wonders 2023 gave me a very positive feeling overall. This makes me quite hopeful for the rest of the year when it comes to watches. We saw some really good things and have not been led by hype. Some of the most common questions I received during Watches and Wonders 2023, though, were whether Omega would do something as well and why the brand wasn't taking part in the show.
To be honest, I think that Watches and Wonders would be very helpful for Omega, Glashütte Original, Blancpain, Breguet, and Jaquet Droz to get the news out. Or they could at least do something similar to Watches and Wonders themselves. Up to this point, the silence from some of these brands has been deafening. Let's hope that this will change in the coming months. Breitling and Audemars Piguet, for example, did their own events on different dates and received their fair share of exposure before the Watches and Wonders exhibition.
I was very curious to see how retailers would respond to this year's Watches and Wonders. It has not been easy in the last months for some of them, and with several countries in a state of crisis, consumers immediately respond by not spending their hard-earned money. Retailers know like no other what the status is since they are confronted with the hard facts every day. From what I've seen and heard, the retailers were very positive, and brands took many orders from them.
This is a very hopeful message and contradicts the recent decline in certain "trophy watches," as some call them. Perhaps we are going back to normal, and the ever-increasing prices on the market are simply reflecting the speculative investment side of things. Now that speculators are seemingly moving on, we can just enjoy all good watches again.