A Detailed Look At The 2023 Tudor Black Bay Redesign And METAS Upgrade
Subtle details that future-proof the classic Black Bay
Two weeks have passed since Watches and Wonders 2023. And now we enter the territory where only the most remarkable of watches remain top of mind. Of course, these will vary from person to person. But for me, it's namely two novelties in the Tudor Black Bay line that occupy that spot. In a digital age when we're all thrust into a fast-paced news cycle and serotonin-chasing scroll frenzy on social media, it's worth noting those things that do manage to cling to our rapidly degenerating short-term memories. But before these thoughts slide into oblivion to be replaced by funny animal videos, flexy semi-nude influencers, and an incessant stream of wrist shots, I thought I'd try to get them down on "paper" and share them with you, my dear Fratelli.
I mentioned that two Tudor novelties in the Black Bay line have haunted my frontal lobe for the past couple of weeks. Today, I want to focus on just one of the two, namely, the Black Bay (ref. 7941A1A0RU). Annoyingly, there's no additional naming for this particular model, so I'll refer to it with any of the widely accepted internet-given nicknames for the watch. Call it the Heritage Black Bay, the Black Bay Burgundy, Bordeaux, or Red; it's all Black Bay to me. But not all Black Bays are created equal. And though this 2023 Black Bay looks a lot like its 2012 predecessor, it's actually rather different. Some changes are subtle and play only with aesthetics. But others are rather significant and indicative of Tudor's future ambitions.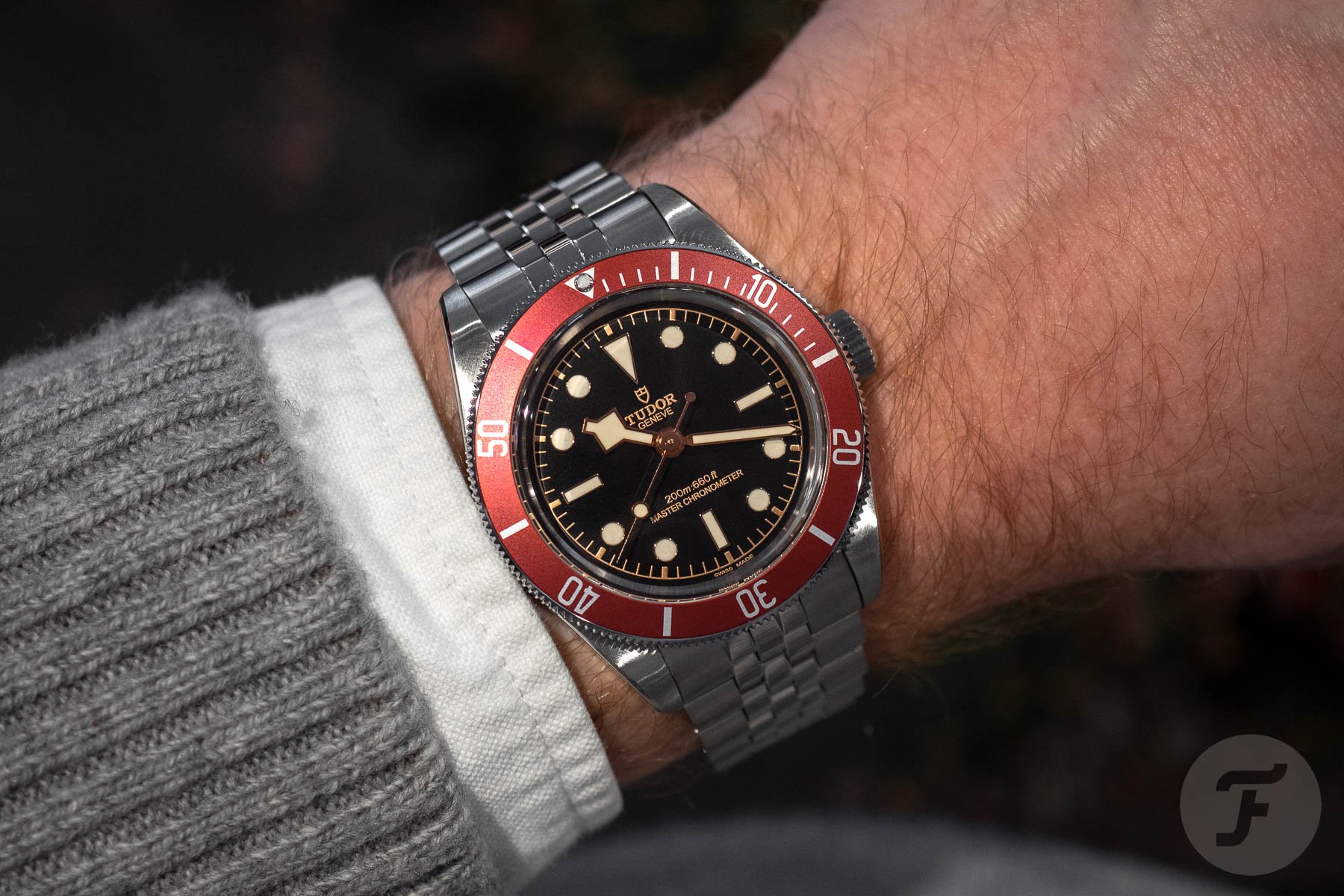 The 2023 Tudor Black Bay — future-proofing a flagship timepiece
"Why did you do away with the matte black in favor of the subtle satin radial-brushed black dial?" I asked one of Tudor's designers responsible for the new Black Bay. His reply no longer resides verbatim in my mind, but in essence, it described an effort to future-proof the watches. A matte black dial is a wonderful thing to us enthusiasts, but it may fall flat somewhat to the general watch-buying public. But a more dynamic and modern take on the classic tool watch's visage is a studied and wise decision, regardless of whether we prefer it or not. Once you understand this principle, all other subtle design updates fall right in line. Sure, they do away with key differentiating factors that set the Black Bay apart from the vintage Tudor Submariners that inspired it. Still, at the same time, these elements are not as essential anymore.
The Black Bay stands on its own. It's a household name now, not something new that requires explanation and distinction from predecessors. Over 10 years in, it's also the right time to refresh it. Yes, there will always be purists. To some, only the smiley-dialed Black Bay will do. But as the years pass, brands and their watches evolve with forward momentum. And regardless of whether you prefer the old or the new, one thing is clear: the worst option is to stand still. But there's no chance of that with Tudor. Now, in a move that brings classic features from the brand (and its close relatives) to the Black Bay, the watch not only has a new postcode and place of manufacture but also has a new look and a new set of features. With these, the Black Bay is ready to settle in for the long run.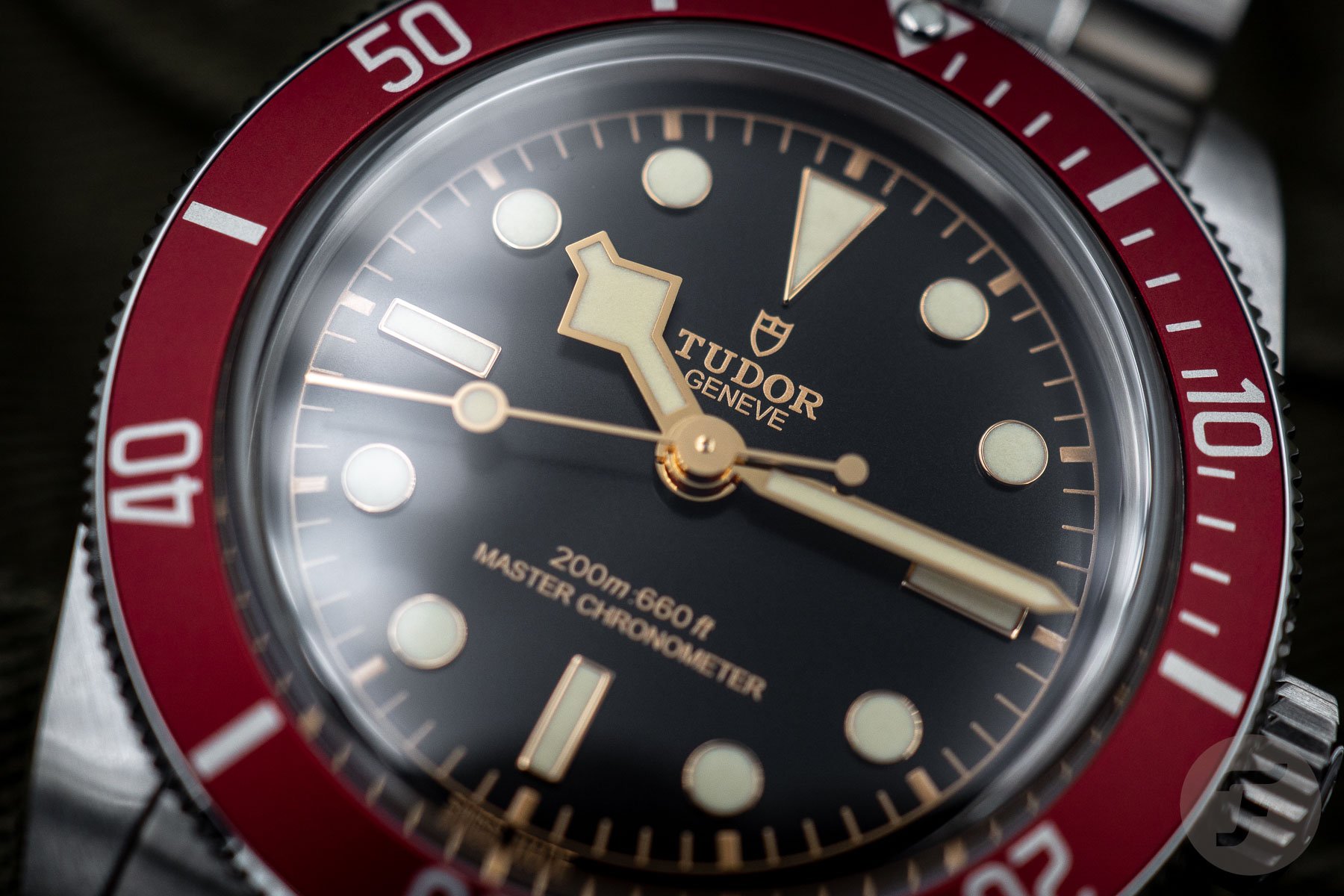 Refining design
I'm no designer; that much is clear. But I have a lot of respect for those with the title. I cannot imagine it to be a simple job. To me, it seems almost like building a house of cards, except that you're building on top of another half dozen houses, stacked high on each other. Everything hangs in the balance. One wrong move and your new design throws the old one off, causing everything to collapse. And I'm not referring just to the original Black Bay design. Tudor can only exist with its family tie to Rolex. This can prove to be both a giant's shoulders to stand upon and an inescapable, borderline Sisyphean burden to carry.
It indeed cannot be easy to walk in the footsteps of designers who built something as iconic as the Submariner. And though Davide Cerato did a beautiful thing with the original Black Bay, today's current team of designers at Tudor did it justice.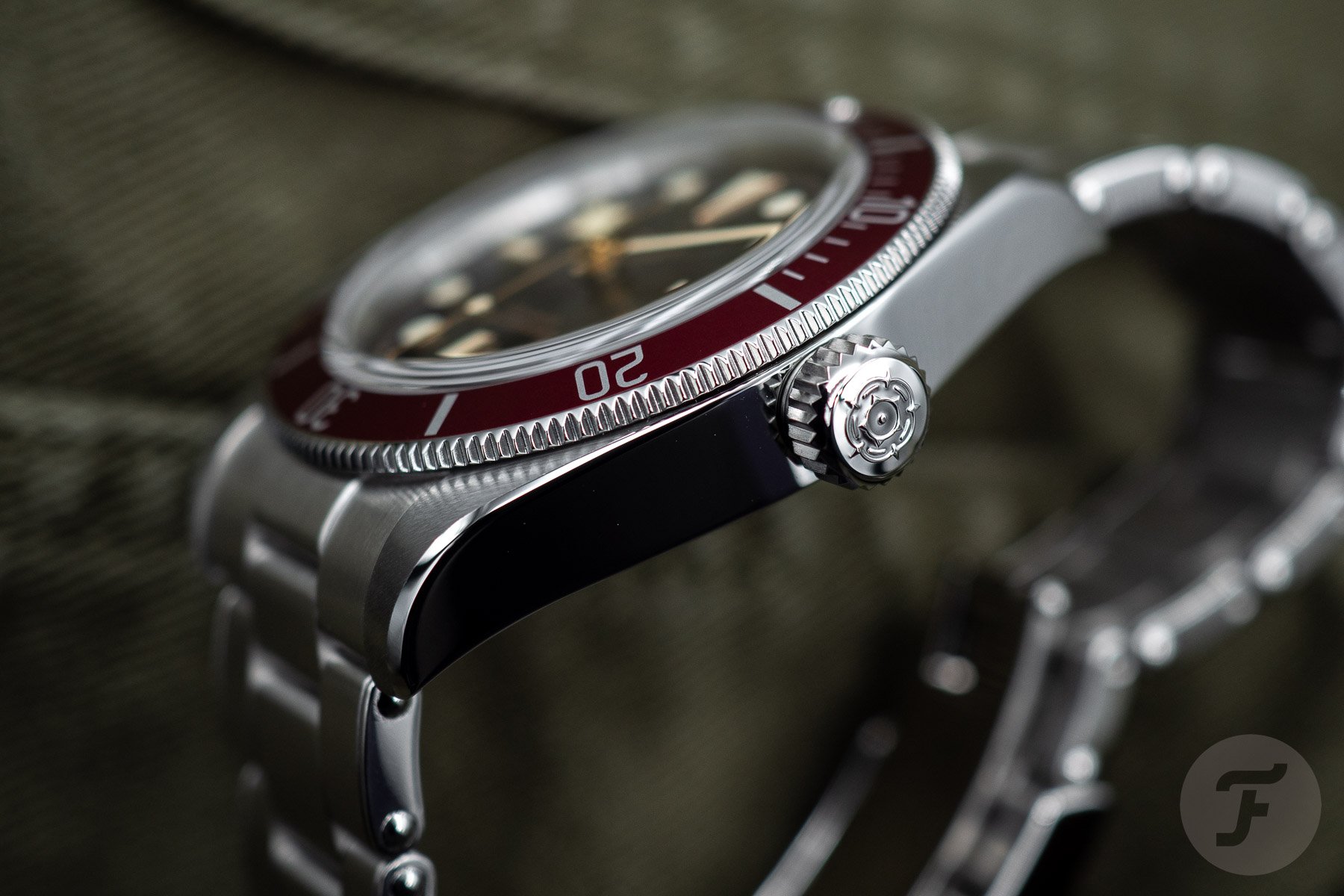 Actually, I think it's safe to say that the 2023 Tudor Black Bay is the best version of the watch so far. It's not due to one specific detail but rather the sum of everything new. This starts with plenty of aesthetic but also functional changes. They include the bezel's knurling, which is now sharper and more pronounced. The crown has also metamorphosed from its modern profile with a colored crown tube to a more classic shape, reminiscent of the crowns on vintage Tudor divers. These were always signed with a Rolex crown but now feature the Tudor rose. Finally, the seconds hand now features a classic lollipop shape with a matching counterpoise. The "pencil" minute hand tapers towards the center pinion for a more true-to-vintage profile. And last but not least, all of the hand's edges have been slimmed down for a more refined look.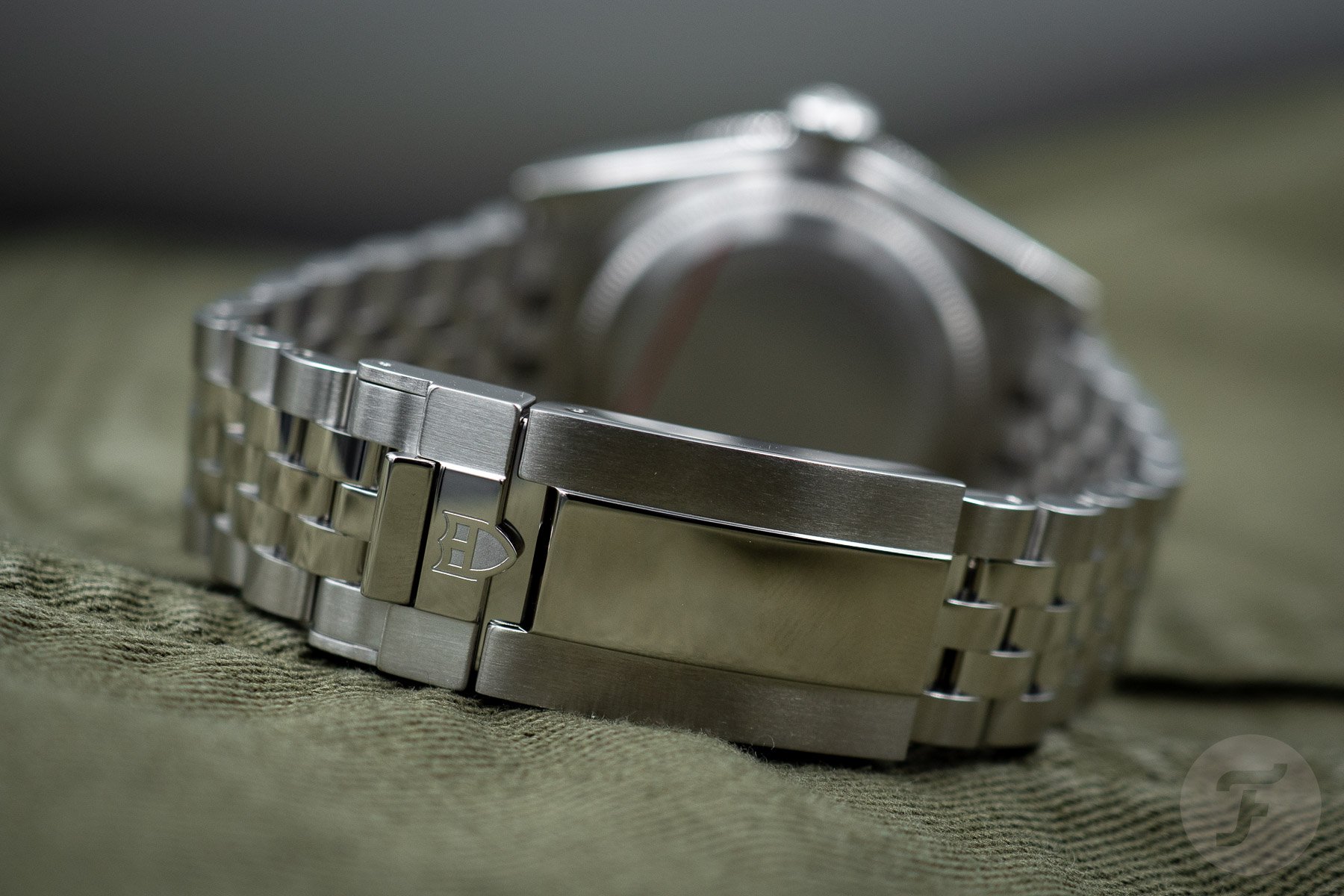 New hardware
Minor details do go a long way, but they're indeed only minor compared to other changes introduced by Tudor. Some of the more major ones include a brand-new bracelet. For the first time, a five-link (Jubilee-style) bracelet is now available for the Black Bay. We got a preview of this rather attractive combination thanks to Forstner's Black Bay-friendly Jubilee-style bracelet introduced last year. However, we also see Tudor's T-fit clasp introduced across the range. This means the five-link and three-link bracelets (and the rubber straps) include this feature. In terms of look and feel, the five-link bracelet is a striking new addition to the watch. The Black Bay's 41mm case has been slimmed to 13.6mm as well. On a more subtle note, the polished slab side is proportionally slimmer, with a more domed case back accounting for more of the bulk. This enhances wearability and reduces perceived thickness on the wrist.
Slightly more pronounced polished chamfers on the case add to the watch's curvy muscle-car looks. And a less burgundy, more carnelian shade of red for the bezel, combined with slightly less pink, yellower gold accents on the hands and all dial text and furniture create a very subtle shift in appearance. I did say we'd be focusing on the smallest of details, didn't I? Well, there you have them. But finally, to wrap things up, we need to talk about the movement and its newly acquired METAS certification. This is reflected in a single line of dial text, which appears below the 200m water resistance rating. Instead of "Chronometer Officially Certified," this new Black Bay's dial states "Master Chronometer." But what exactly does this imply? Quite a lot, actually.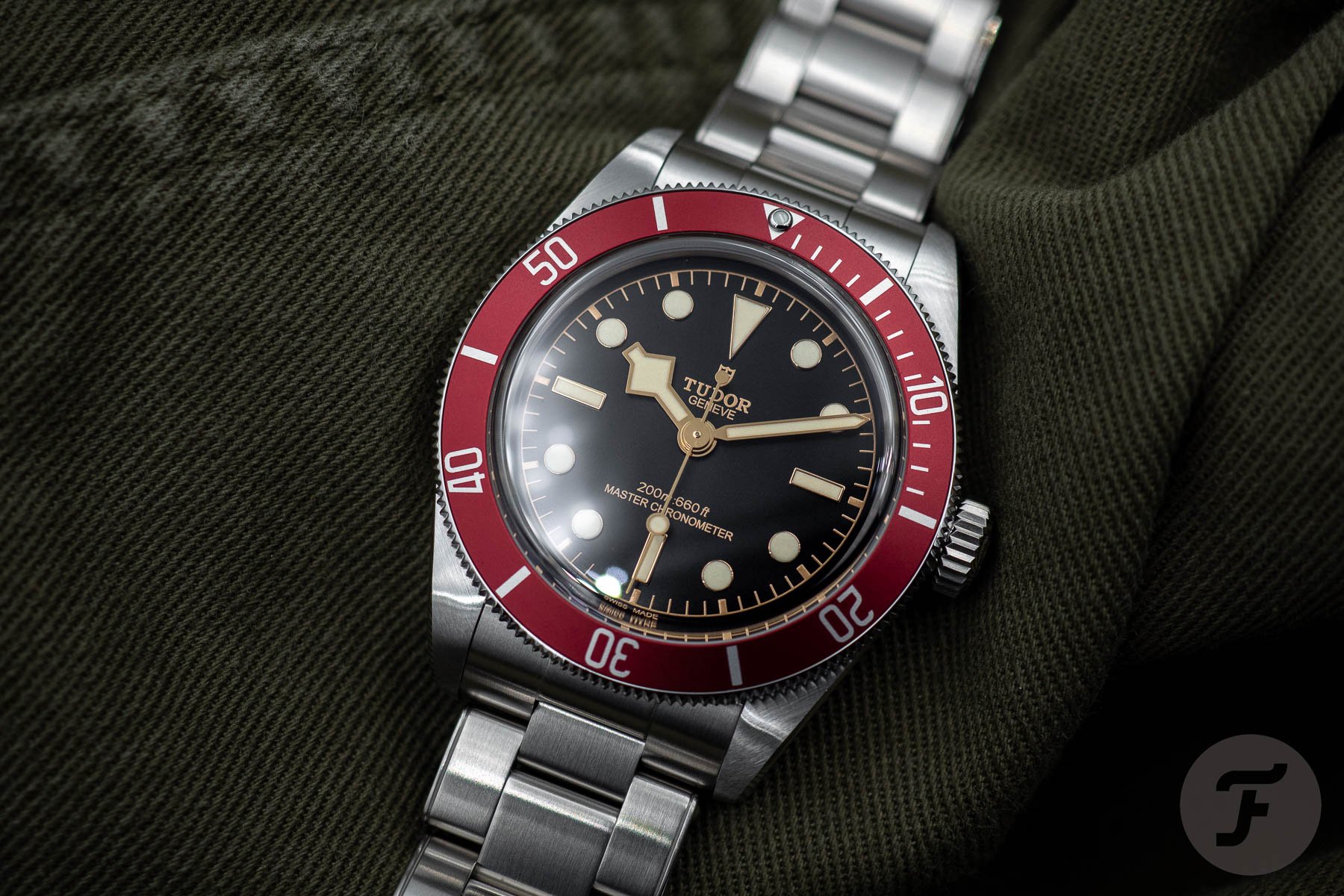 An outsourced look at the METAS certification
I could take my time to reiterate something that Tudor perfectly and accurately explained in its press release. But when speaking about something which is a literal matter of accuracy, I'll allow myself the indulgence of simply quoting the official explanation provided by Tudor on the METAS Master Chronometer certification. Should you prefer to read RJ's own words on the matter, you can do so here.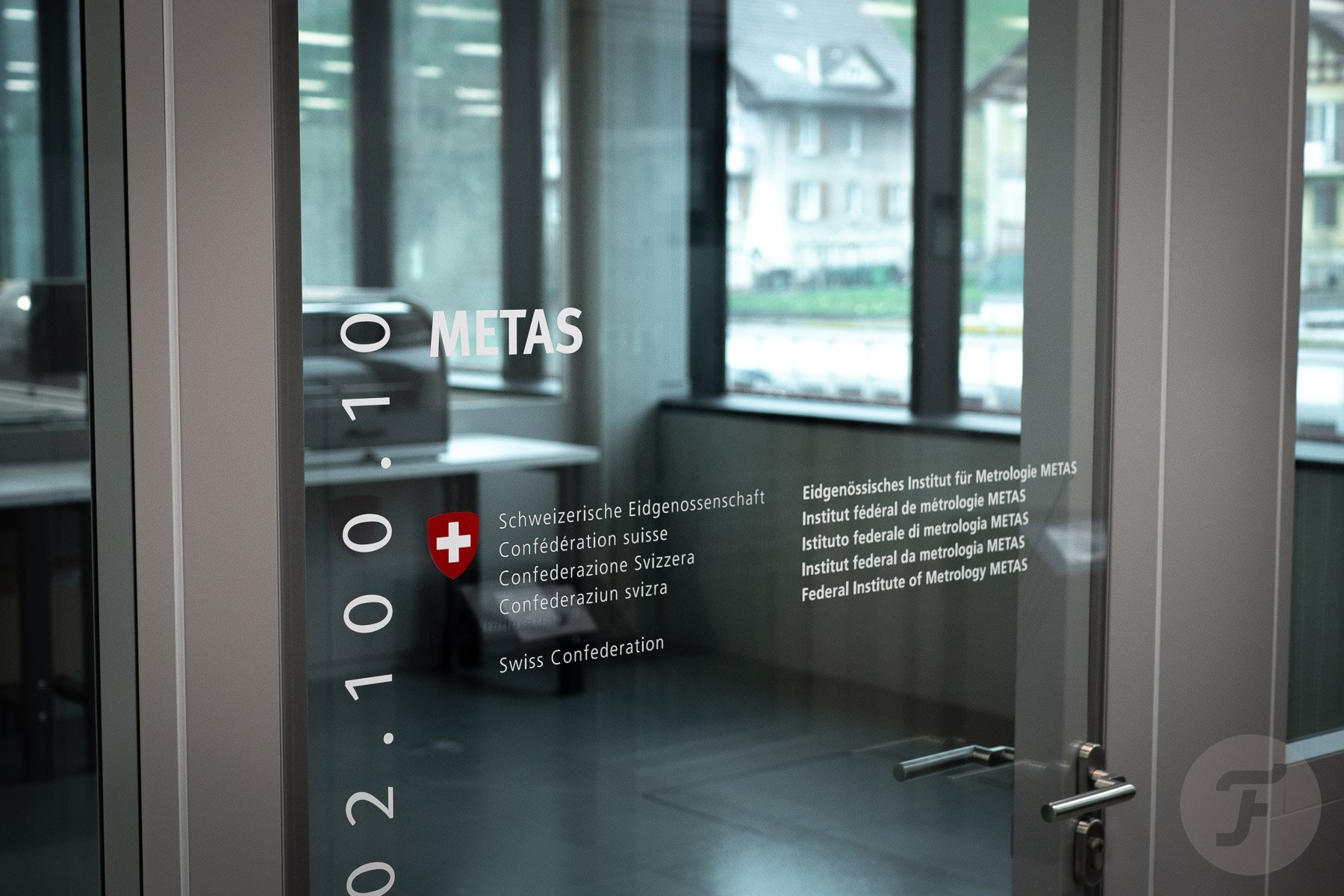 "METAS Master Chronometer certification is comprehensive and covers the main functional characteristics of a watch including precision, resistance to magnetic fields, waterproofness and power reserve. Its standards are incredibly high, starting with precision. In order to qualify, a watch must be able to function within a 5-second range of variation each day (0 +5), that is to say 5 seconds less than the Swiss Official Chronometer Testing Institute (COSC) (-4 +6) carried out on a single movement and a second less than TUDOR's internal standard, which is applied to the brand's models with a Manufacture Calibre (-2 +4).
"The certification also guarantees the timekeeping accuracy of a watch subjected to magnetic fields of 15,000 gauss. Finally, it also guarantees that the waterproof capability claimed by the manufacturer conforms with the International Organization for Standardization (ISO) standard 22810:2010, as does the power reserve of each Master Chronometer watch. It should also be noted that two prerequisites are necessary before the certification can be obtained: Swiss manufacturing must conform with the criteria of Swiss Made, and the movement must be certified by the Swiss Official Chronometer Testing Institute (COSC)."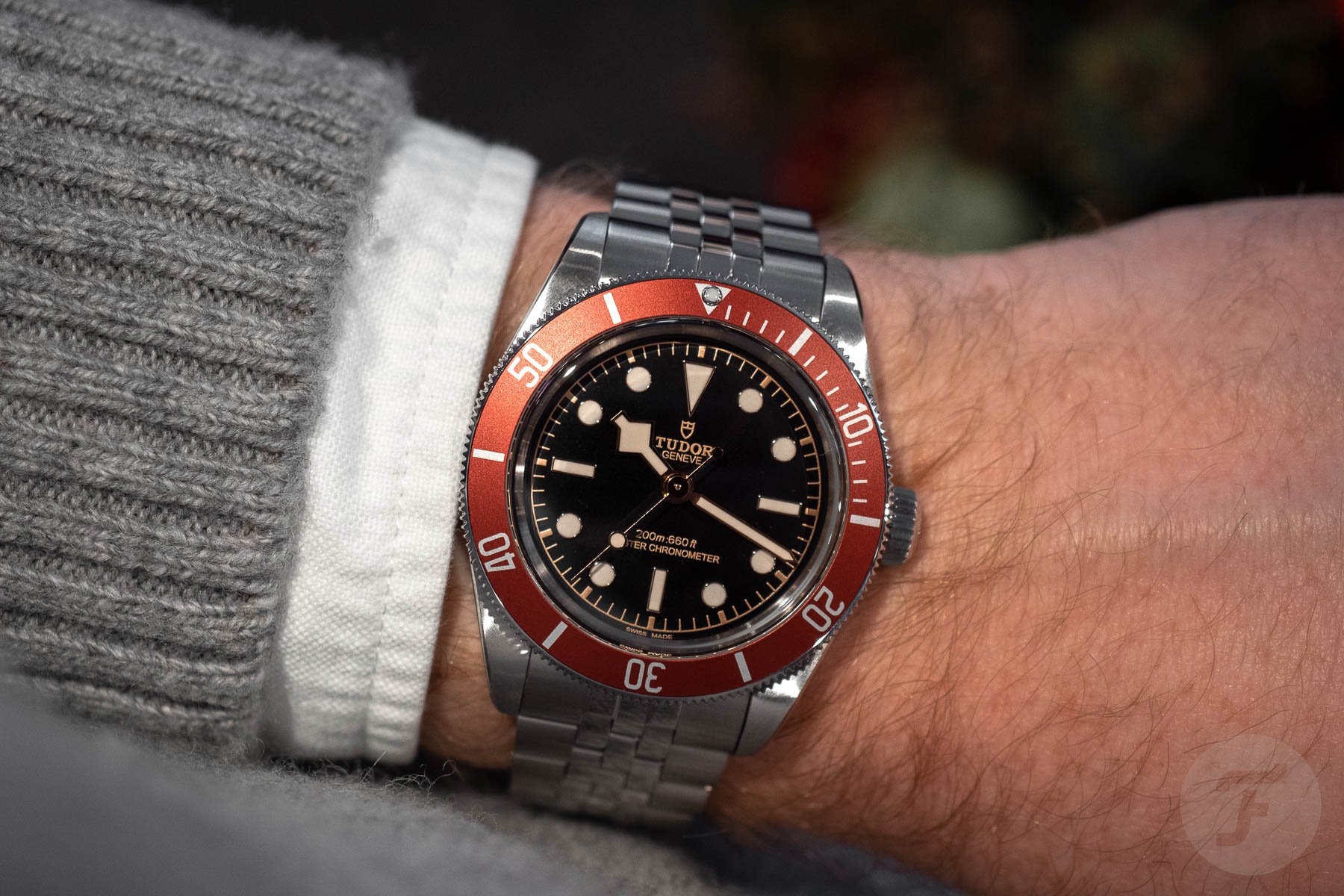 No easy feat
Tudor lists the following prerequisites for the Black Bay to achieve this standard:
Swiss made
Certification by the Swiss Official Chronometer Testing Institute (COSC)
Precision at two temperatures, in six different positions, and at two different levels of power reserve: 100% and 33%
Smooth functioning when exposed to a magnetic field of 15,000 Gauss and precision following exposure
Waterproof to 200 m (660 ft) per ISO standard 22810:2010
70-hour power reserve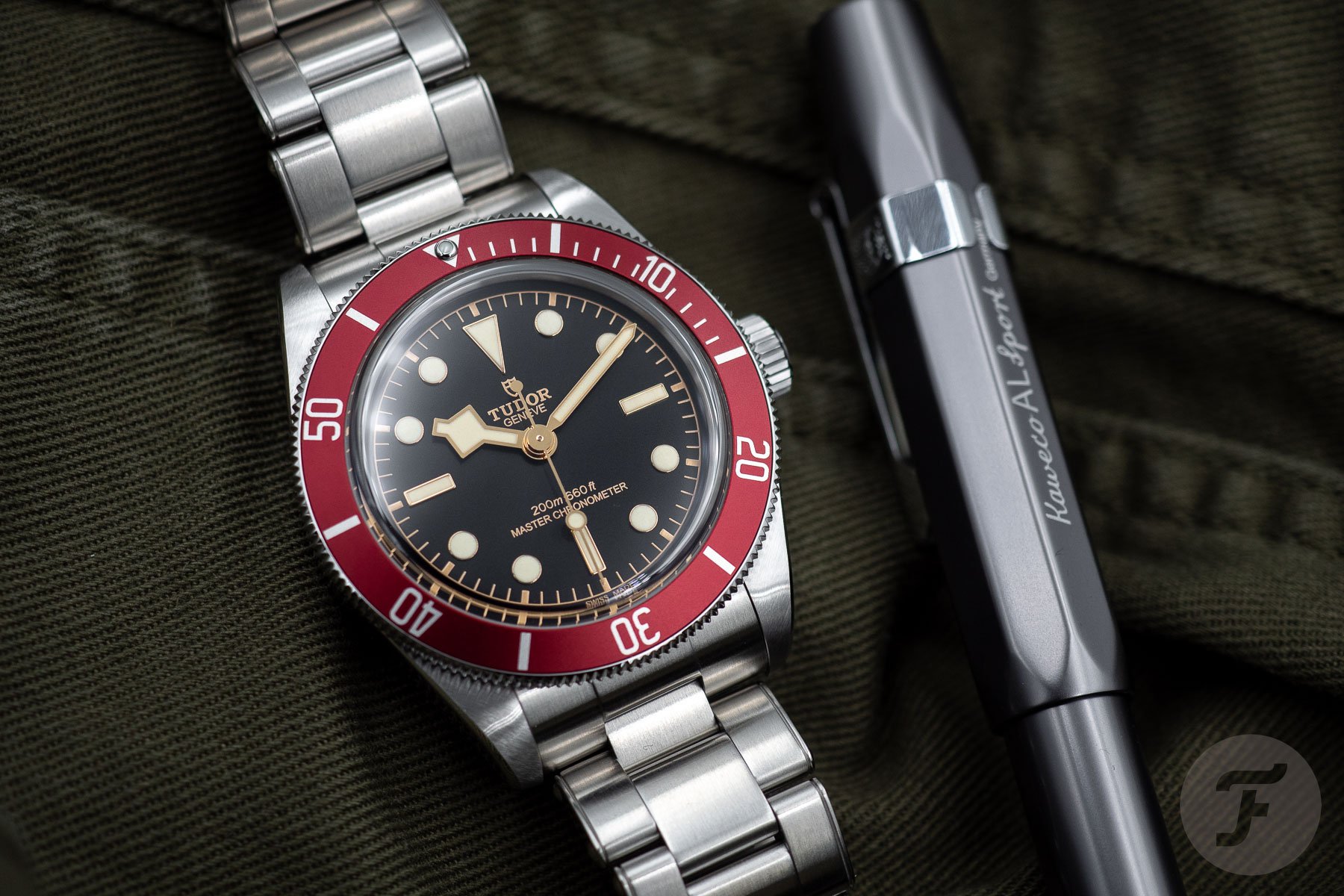 Final thoughts
I hope you enjoyed this detailed look at all the subtle (and not-so-subtle) updates for the 2023 Tudor Black Bay dive watch. This is not our official hands-on look at the watch but rather an acknowledgment of everything that goes into revamping a model that is bound to become a future classic for the brand. Having had a chance to speak with Tudor's designers helped give me insight into what goes into this. Coupled with my visit to the new Le Locle manufacture, I feel a new appreciation for Tudor and its mission. With great designs, fair prices, good availability, and a new production facility, the brand's future looks brighter than ever.
But what do you think? Are you a fan of the newly redesigned 2023 Tudor Black Bay and all its upgrades? Let me know your thoughts in the comments section below.
Follow me on Instagram: @ncgwatches