The What-Ifs: Five Watches I Didn't Buy That Won't Leave Me Alone — Longines, TAG Heuer, Glashütte Original, And More
Some watches just can't stop knocking at my door
I'm actually quite happy with where my collection is at the moment. I now have about ten watches that all get their fair share of wrist time. However, along the way, I have considered many other watches than the ones I eventually decided to buy. Every now and then, one of them peeks around the corner to see if there's still a spot for it in my collection. These are watches that are still readily available, and therefore, I haven't yet given them the definitive "no". Let's take a look at the watches that are still nagging me in my sleep.
I'm guessing you can relate to the following behavior. When I'm looking into buying a certain watch, I compare it to other watches in the same category. Or, when I stumble upon a particularly nice watch, I immediately think about how it would fit in my collection. And that, my friends, is exactly how I fill up the "Saved" folder on my Instagram with potential purchases. The other day, I was scrolling through that possibly dangerous feed, and today, I'll share a few of my stubborn favorites with you.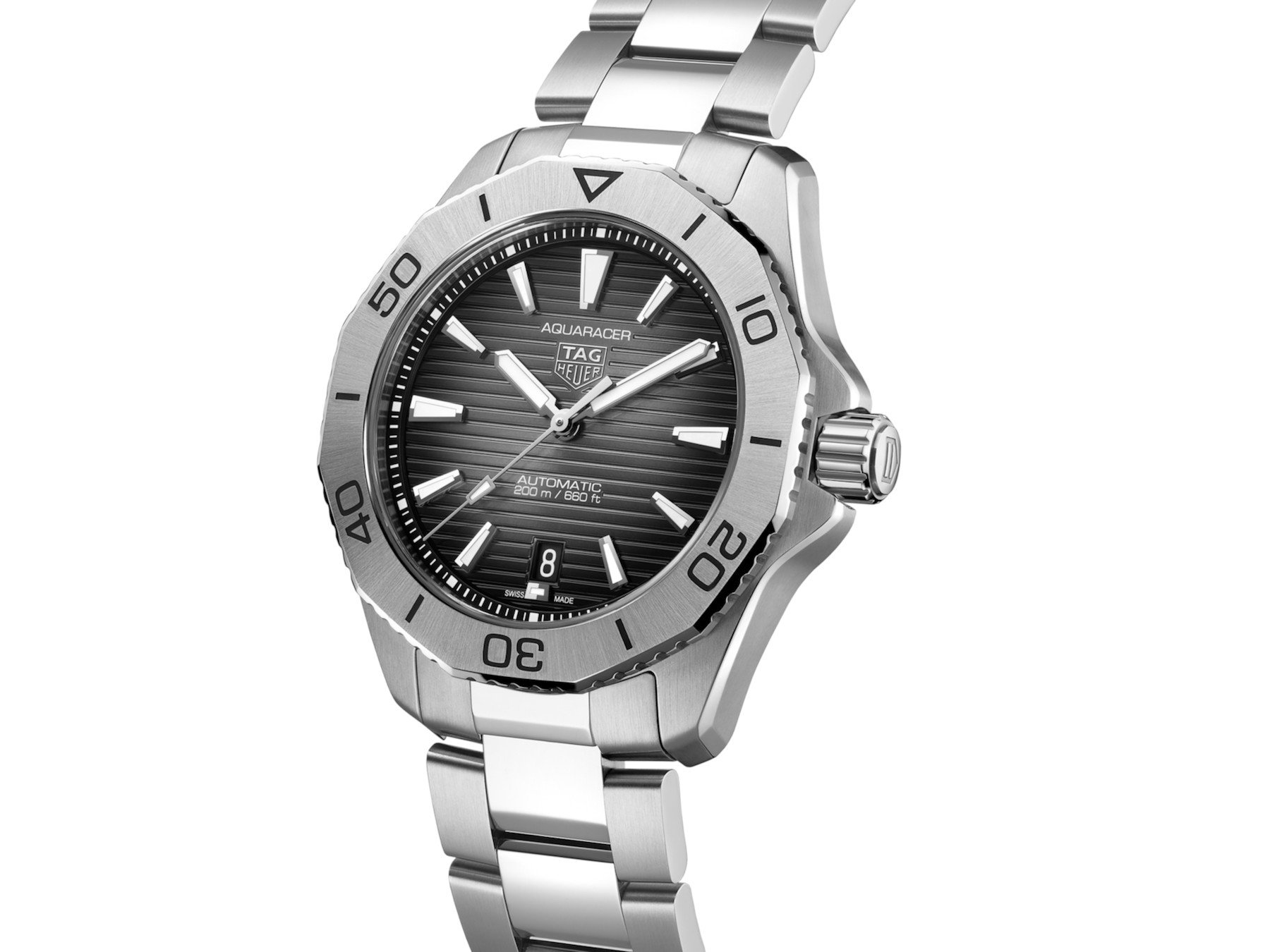 TAG Heuer Aquaracer Professional 200 Date
I'll start with the most recent one. After I sold my Tudor Black Bay Fifty-Eight (for reasons not everyone seems to understand), I was looking to add another dive watch to the collection. Ideally, I wanted a classic diver with a black dial. In the end, I went for the Seiko SPB317J1. However, I also had my eyes on the TAG Heuer Aquaracer Professional 200 Date. I've never owned a TAG Heuer, but they ooze a certain boldness that I tend to appreciate.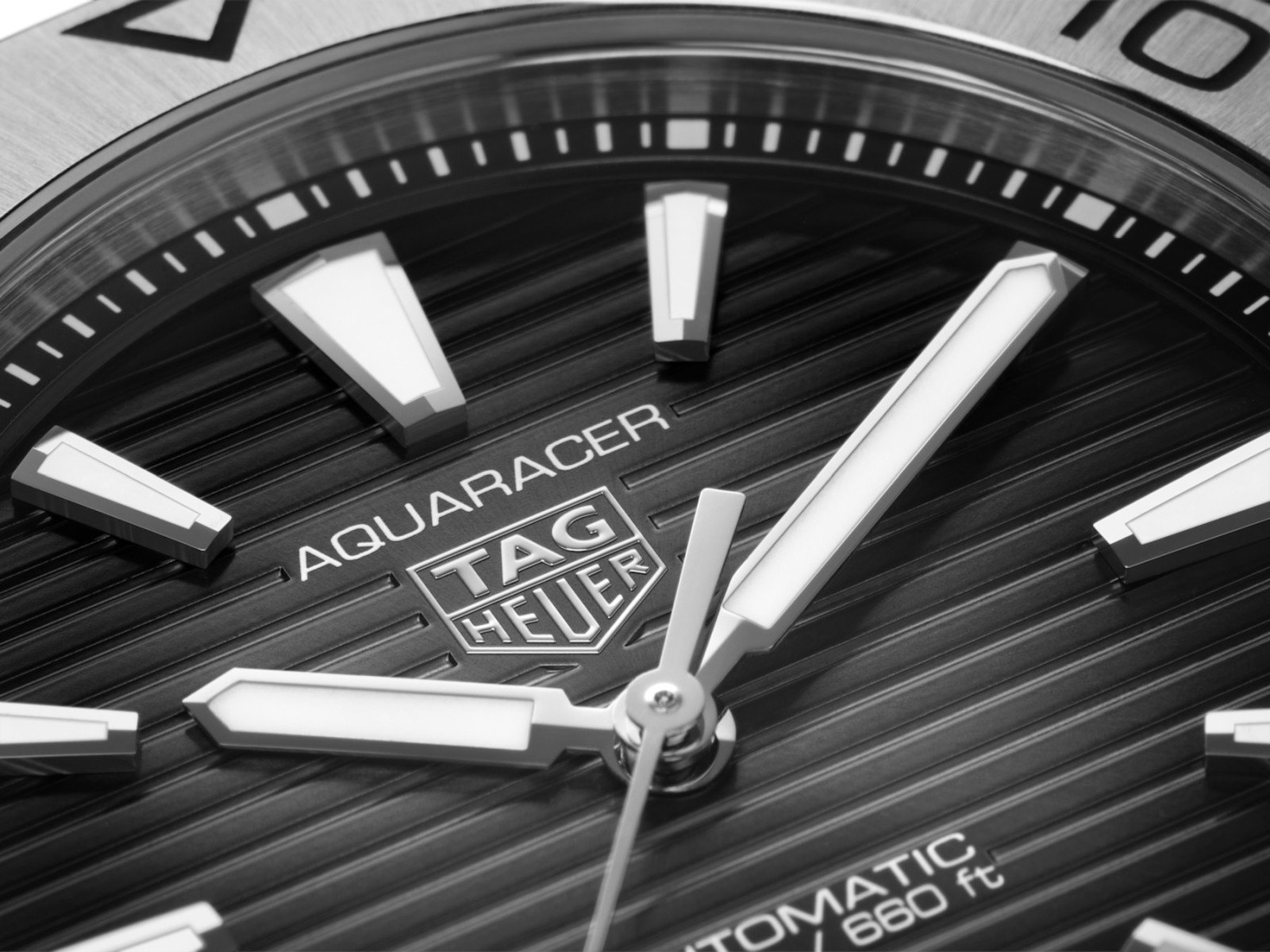 I really like the Aquaracer's 12-sided steel bezel (though it might actually look weird when you start turning it). And that teak-deck dial — a la the Omega Seamaster Aqua Terra — with a sunburst fumé finish also speaks to me. Otherwise, it's quite a straightforward diver with not too many bells and whistles. And that was exactly what I was looking for. But besides its higher price, there was another thing that made me decide to go for the Seiko instead — the polished center links on the bracelet. I guess they were just a little too bold for me on a "basic" dive watch. All right, on to another watch that has been chasing me for quite some time now.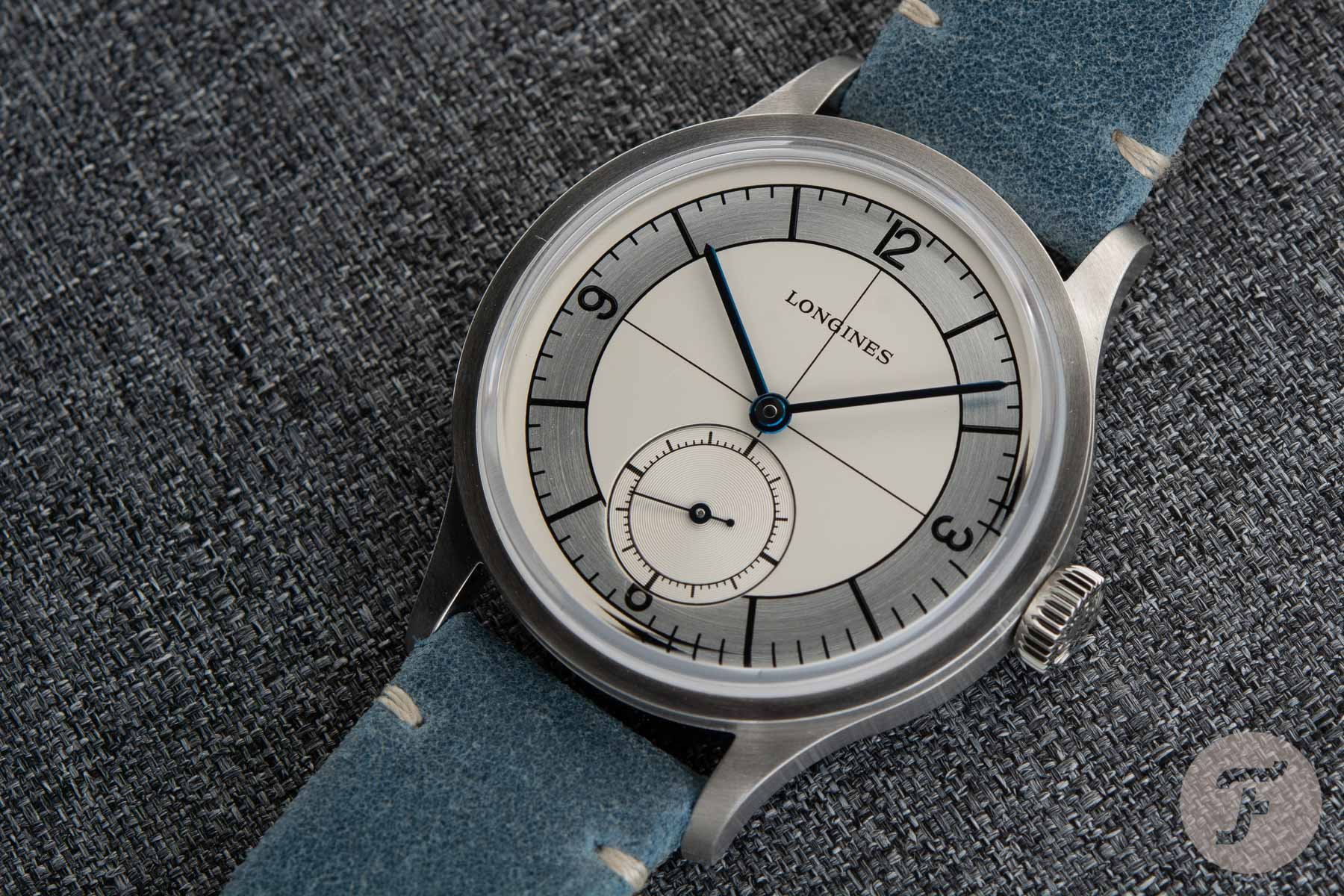 Longines Heritage Classic
I call this watch the "Longines Sector Dial" because the official name is just way too vague. But what a beauty! The simple field-watch case, the sector dial with the beautiful brushed minute track, the minimalistic numerals, the straight blue hands… It all looks so well put together (except for that cut-off "6"). And I applaud Longines for making this 38.5mm instead of the "standard" 40mm. It's the perfect diameter for such a vintage-inspired piece. If only the lugs were just a tad shorter…
Honestly, they might not even be too long at 47.5mm tip-to-tip, but the whole thing sits like a plank on the wrist. As such, I think shorter lugs would improve the wearability. But there are two other annoyances I have with these lugs. First, I think they should've had drilled holes to accentuate the field-watch character. Second, I really hate that they have a 19mm spacing. I know most 20mm (NATO) straps might fit, but a 20mm spacing would be so much more convenient. Nonetheless, despite these small gripes, every time I see this watch, I have to resist grabbing my credit card and buying it. Especially on that greenish-blue leather strap that it comes with! However, for the next watch on this list, I would have to save up before I could pull the trigger.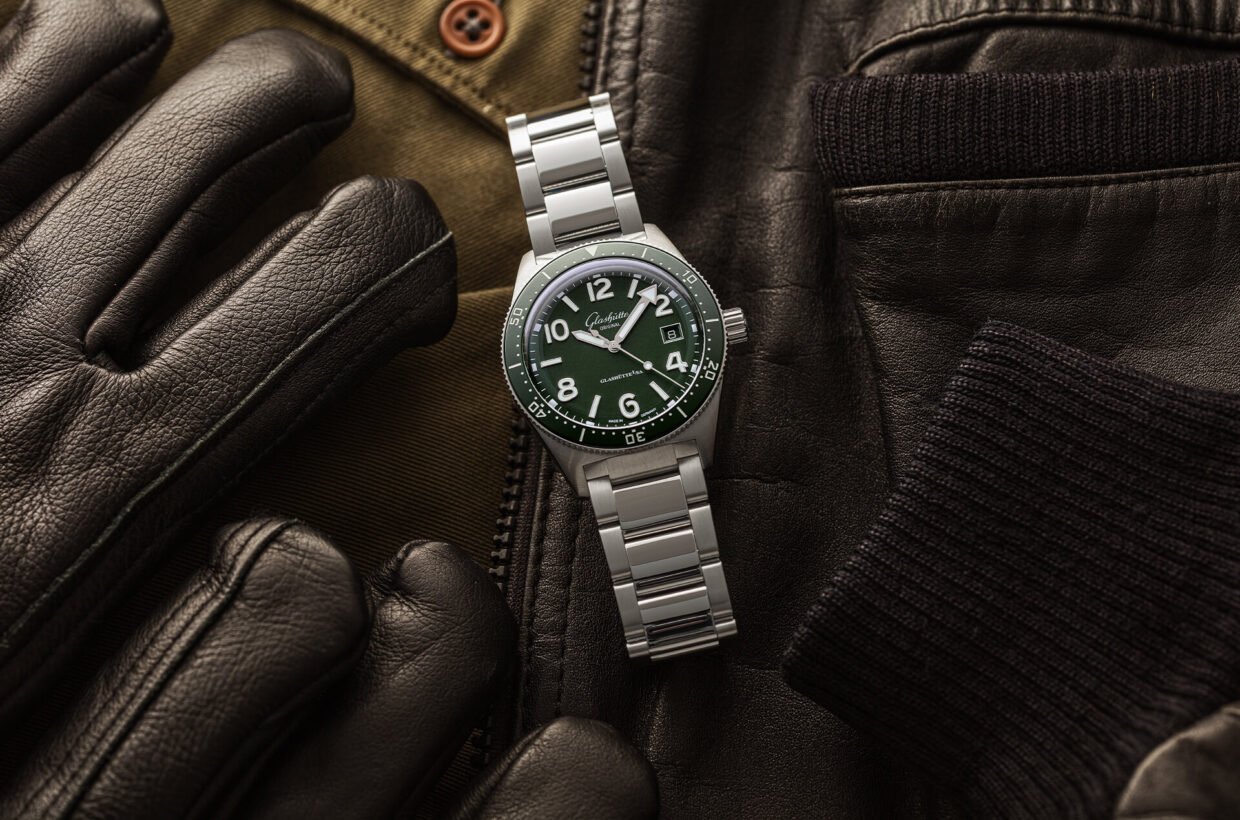 Glashütte Original SeaQ
This one came around when I was shopping for a more luxurious dive watch. My final decision was between the gray 38mm Blancpain Bathyscaphe and the green 39.5mm Glashütte Original SeaQ. Both are beautiful modern dive watches with great history. I decided to go with the Bathyscaphe because I thought the numerals on the SeaQ might start to annoy me in the long run. They do add some nice character to the watch, though, I must say. But I also thought that the solid case back on the SeaQ was a missed opportunity.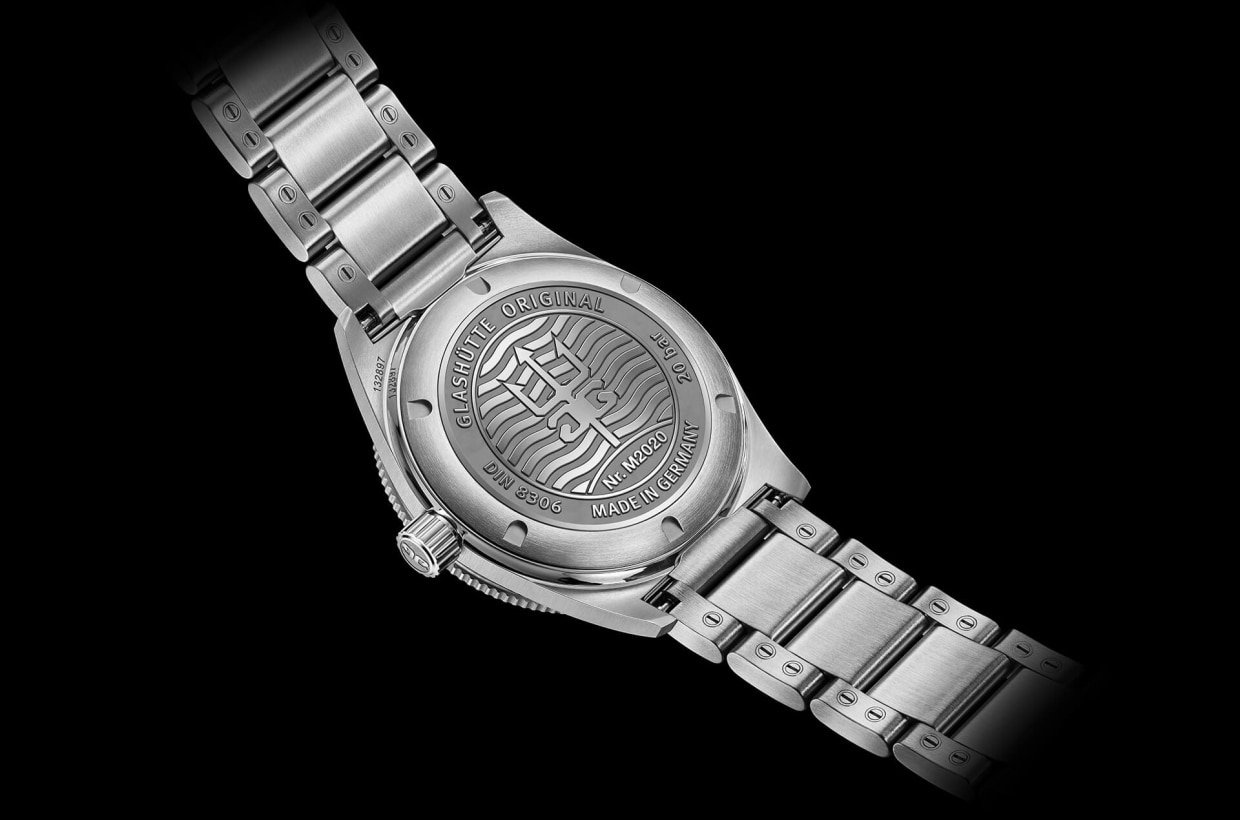 On the bigger version, the SeaQ Panorama Date, you can see the beautiful movement inside through a sapphire case back. Unfortunately, on the smaller SeaQ, it's trapped behind all that steel. I figured if I were going for a high-horology diver, I might as well pick one with a display case back so I could at least behold the beauty within. What also helped me to choose the Bathyscaphe was the fact that I thought it wore better on my 17cm wrist. Nevertheless, every now and then when I see the SeaQ, I still think, "What if I'd bought that one instead?"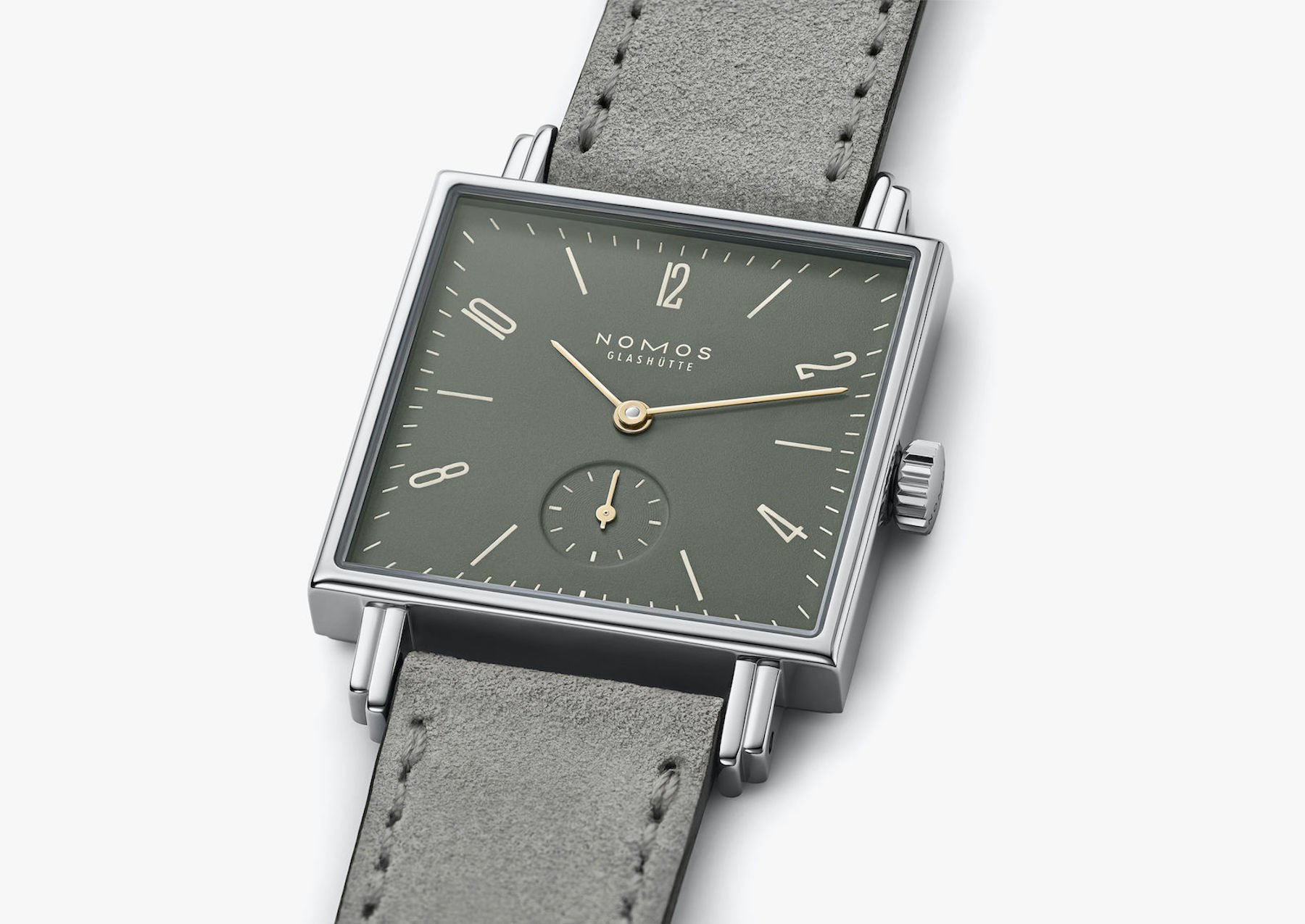 Nomos Glashütte Tetra Ode to Joy
The next watch that pops up every now and then is a minimalistic square from Nomos. It seems nearly every watch enthusiast either has a Nomos watch or is thinking about which one to add to their collection. I find myself in the latter group. I really like the minimalistic Bauhaus style, and the brand also has a very amicable vibe. But up till this point, I still haven't added a Nomos watch to my collection. For some reason, I always think they somehow lack a "spark" or an exciting feature. Still, I'm almost certain that I will buy one someday, and it might just be the little square Tetra Ode to Joy.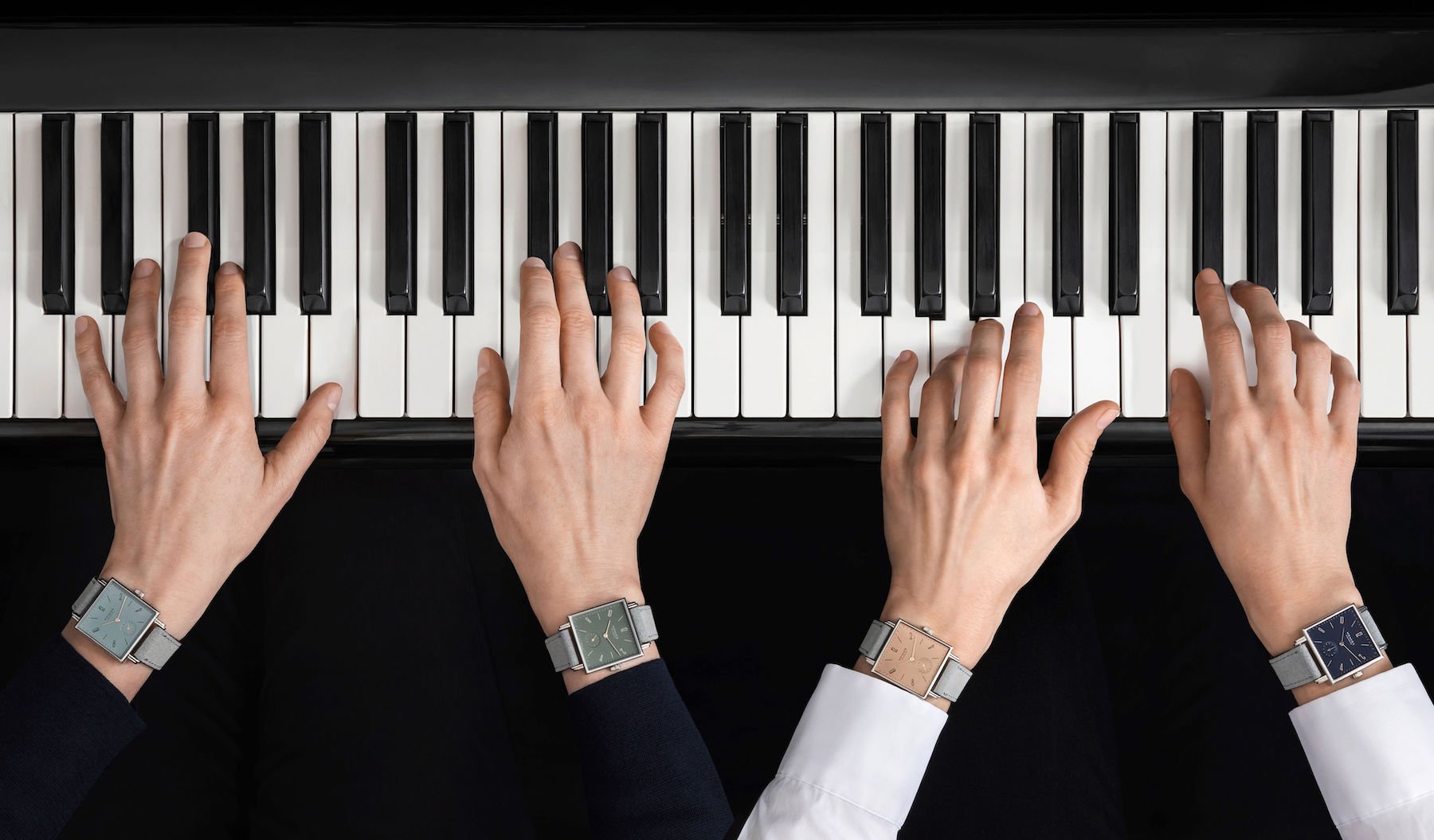 I know Cartier is the king of four-cornered watches, but there's something about the Tetra's basic square case and Art Deco lugs. I like this Ode to Joy version because the olive-green dial gives the classical-looking watch a more rugged feel. The gold hands also finish it off very nicely. The thing that bothers me a bit is the hand-wound movement. I'd rather have an automatic caliber inside, even though I hardly ever wear the same watch two days in a row. Still, it might just be a matter of time before I add this one to the collection. Let's move on to the last piece on this list, which definitely isn't the most well-known watch out there.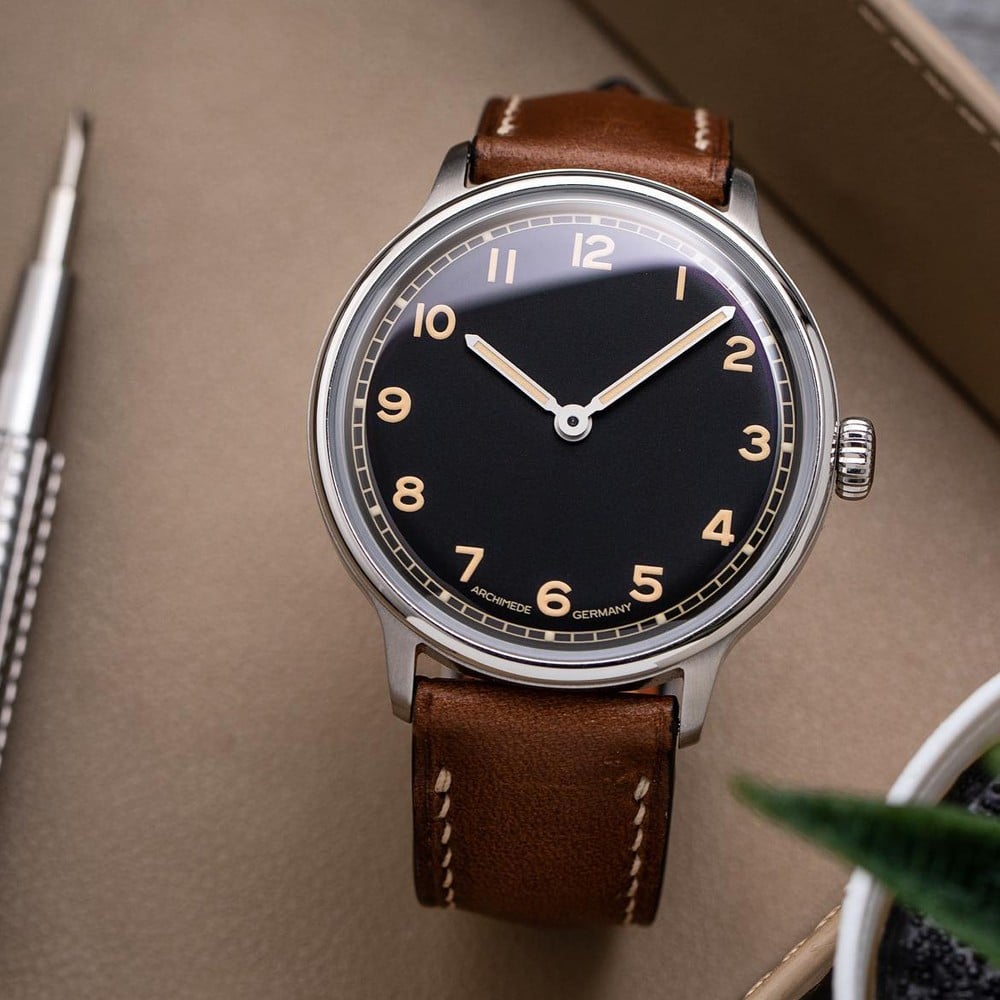 Wild card: Archimede 1950-3
It's made by Archimede, a brand from Pforzheim, Germany. Archimede produces its own watch cases and is best known for its Flieger watches. The one I'm really attracted to, however, is more of a field watch. It's called the 1950-3, and it's basically a stripped-down version of the Longines Heritage Military 1938. Whereas the Longines features a large wordmark and a sub-dial, the Archimede features the numerals and a whole lot of open space. And although I'm usually not a fan of fauxtina lume, on the 1950-3, I think it works.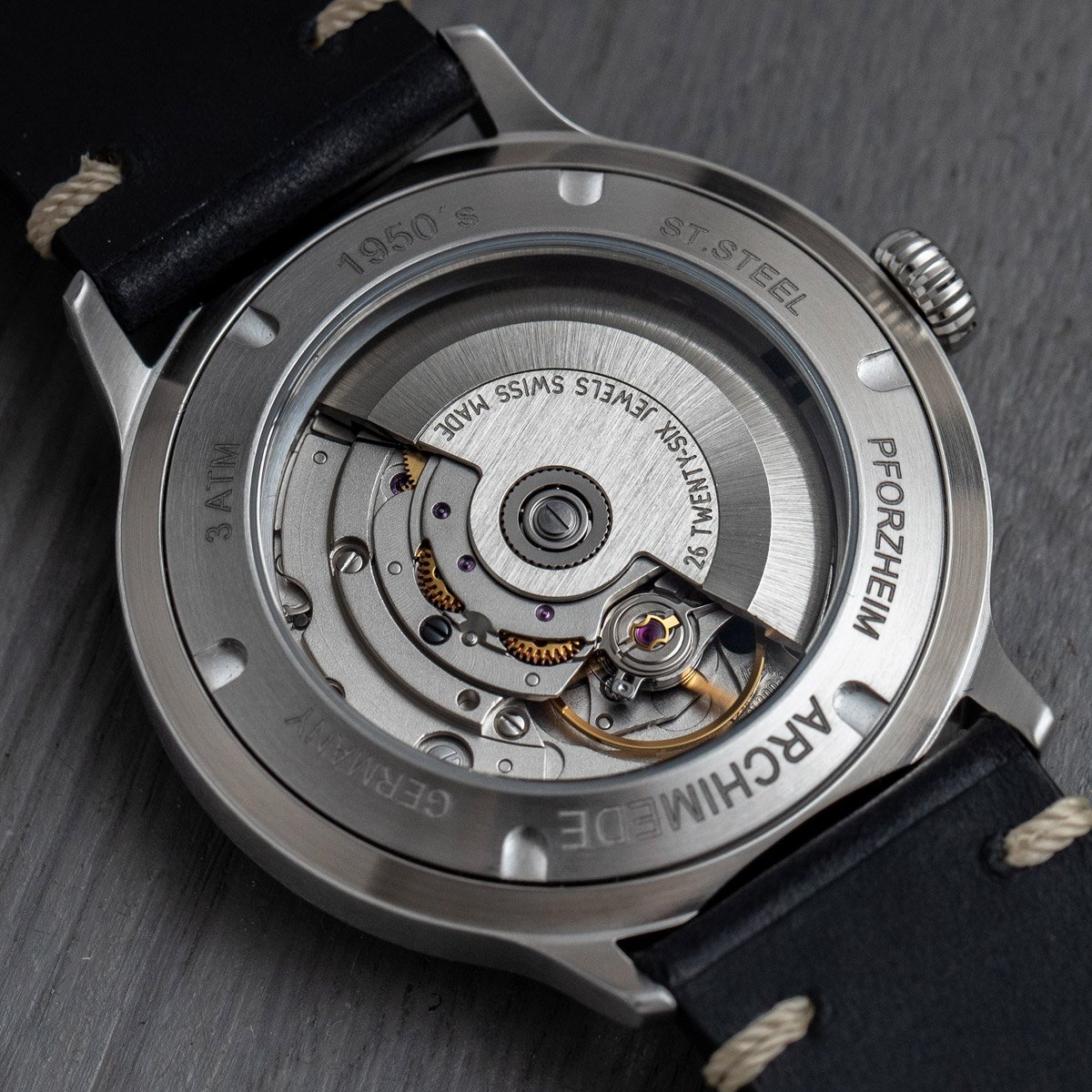 I must say, I also gravitate towards this one because of its price. Inside, there's a Sellita SW200, and as I mentioned, the case is manufactured in Germany. I think those are great features for a watch that's being offered on the Archimede website for about €750. That does get you a watch with an acrylic crystal, but I do think it suits the vintage-inspired field watch very well. And I'm sure that if you pay a little extra and request it, Archimede will equip the watch with a sapphire crystal. The main reason I haven't bought this one yet is its size. At 40mm, it could look a little big on the wrist, especially with such a large, empty dial. Oh well… I guess one needs some excuse to not just buy all the watches out there, right?
And the list goes on…
That concludes today's highlights of the watches that just won't stop following me around. The bad thing, however, is that I add more and more watches to that "Saved" folder on Instagram each and every day. Those damn watch brands just keep launching watch after watch after watch… But luckily, as I said before, I'm very happy with my current collection, and I can actually enjoy the pieces I already own without feeling like I "need" to buy another watch to reach utopia.
What about you? Have you got any watches that keep singing in your head? And what kind of excuses do you use to not add them to your collection? Let me know in the comments below!
You can also find and follow me on Instagram @fliptheparrot