Fratello Favorites: The Best Watches Under €3,000 — Gerard's Picks From Oris, Grand Seiko, And Seiko
Three watches from the current catalogs plus a pre-owned bonus from Rolex (yes, Rolex!)
Choosing three watches under €3,000 might seem easy, but for me, it was more difficult than choosing watches below €1K. I mean, €1,000 is a lot of money, but at €3,000, it gets even more severe, requiring solid purchases. My problem was that I couldn't easily find a €3,000 watch that meant so much more to me than my much cheaper choices. But don't let me make it all too difficult. What watches would I feel good about spending my money on?
So, after Lex, Daan, Thomas, and RJ showed their picks, now it's my turn. As it turns out, my first choice wasn't difficult at all. I already spent my money on this one, and it still makes me happy.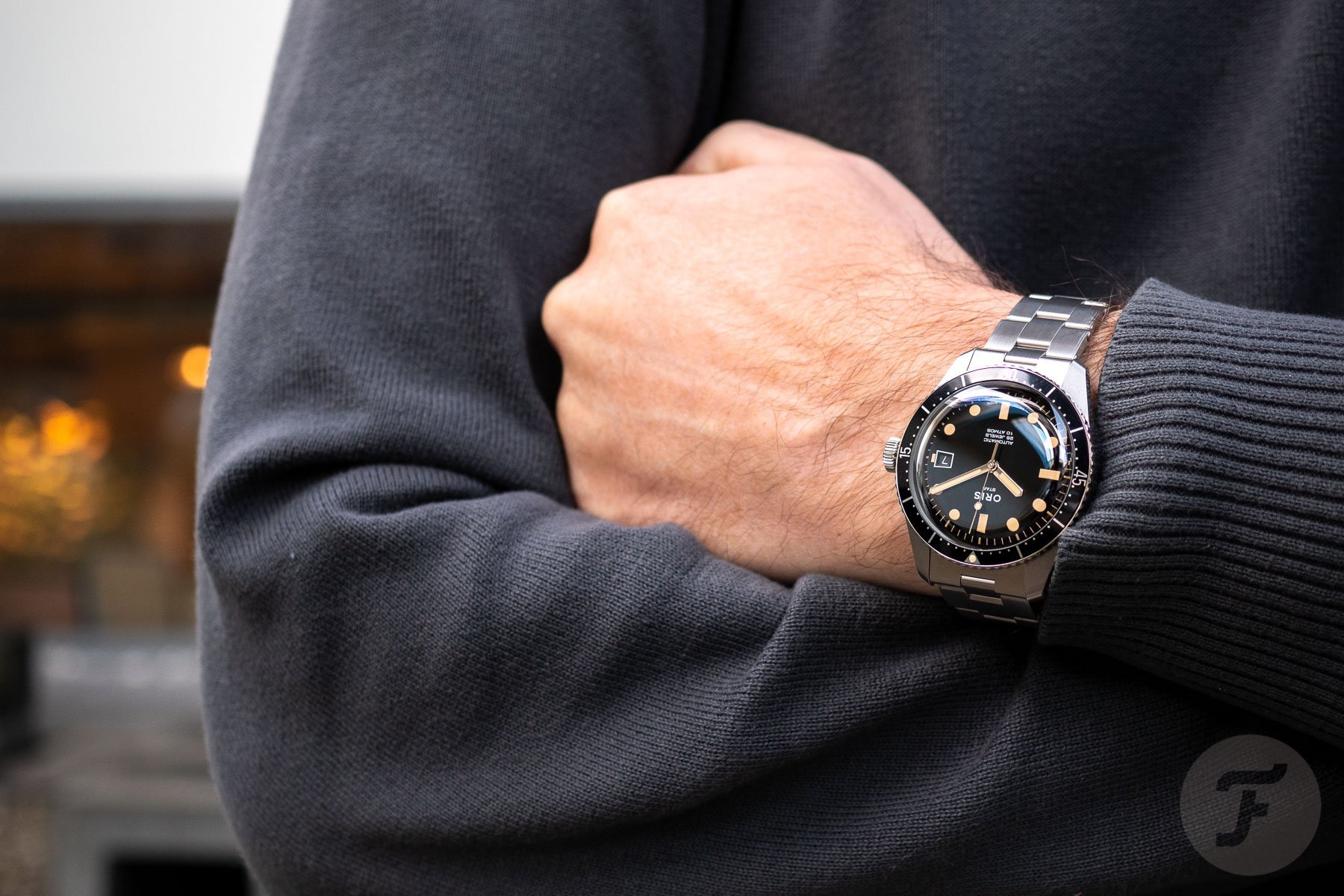 My favorite watches under €3,000 — Oris Sixty-Five Fratello Limited Edition
After I skipped our first collaboration with Oris, a Big Crown Pointer Date in bronze with an oxblood dial, I couldn't withstand the second one. This model speaks more to me, and I was more involved in developing this second project. Tomas Rosputinsky, our vintage specialist and writer, found an interesting Oris Star from 1968, a successor of the 1965 Diver's watch. As Robert-Jan explained, the Star designation indicated using a Swiss lever escapement instead of a pin-pallet (or pin-lever) escapement. Oris had spent years fighting to repeal a Swiss law that had prevented the upgrade from happening sooner, so at the time, it was a big step forward for the company and Swiss watchmaking in general. This was an excellent starting point for our second collaboration with Oris!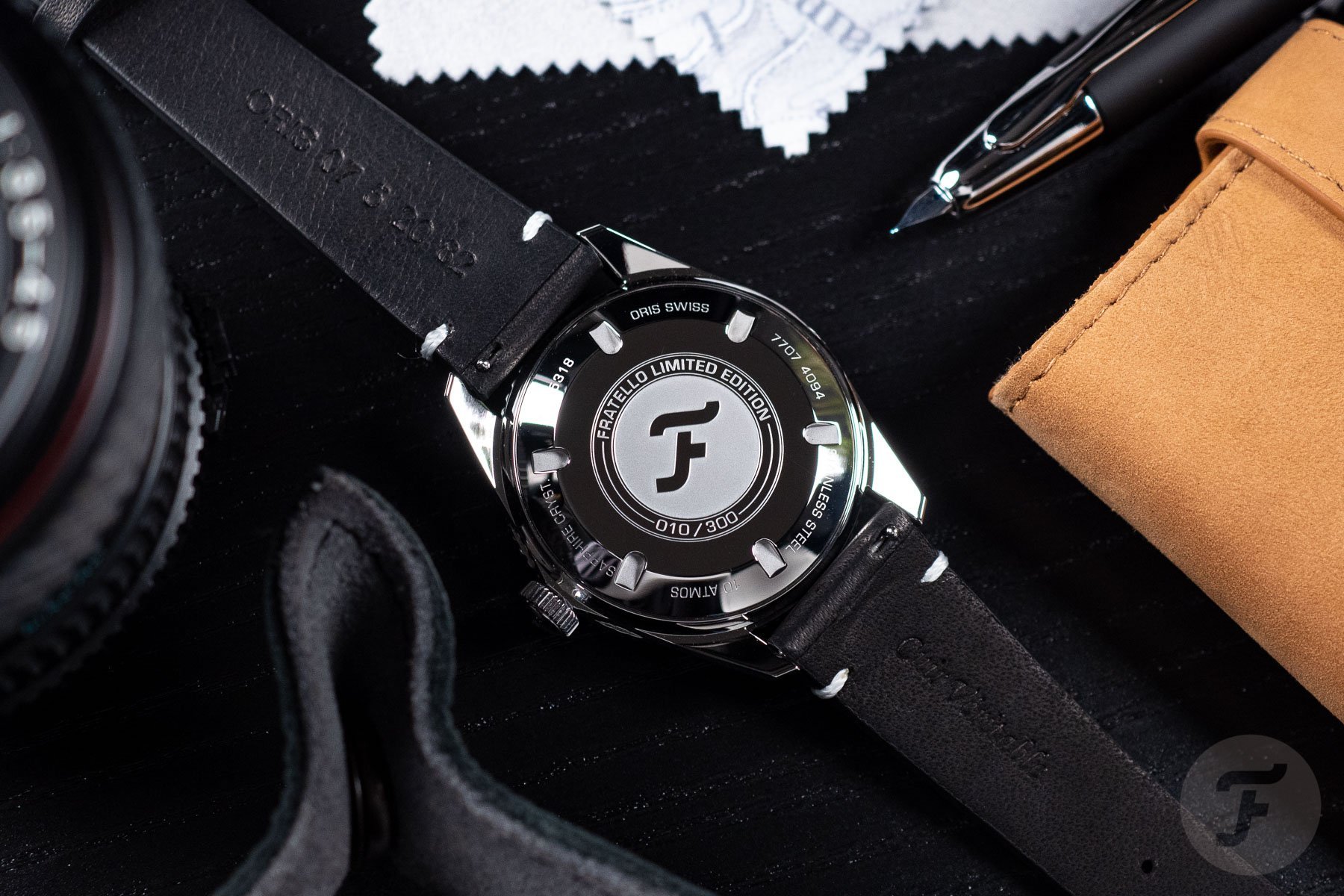 The Oris Divers Sixty-Five Fratello Edition sold — or rather, sells, as there are a few left at the time of writing —  for €2,300. So that's well below €3,000 and leaves room for the matching Oris ref. 0782018 stainless steel "real rivets" bracelet. As standard, the Oris Divers Sixty-Five Fratello Limited Edition is supplied with a black leather strap and a black rubber Tropic-style strap with Oris-signed buckles. So I think the Oris stainless steel bracelet is an excellent addition to the package. Together with the watch, it brings the total to €2,600, well below the €3,000 budget.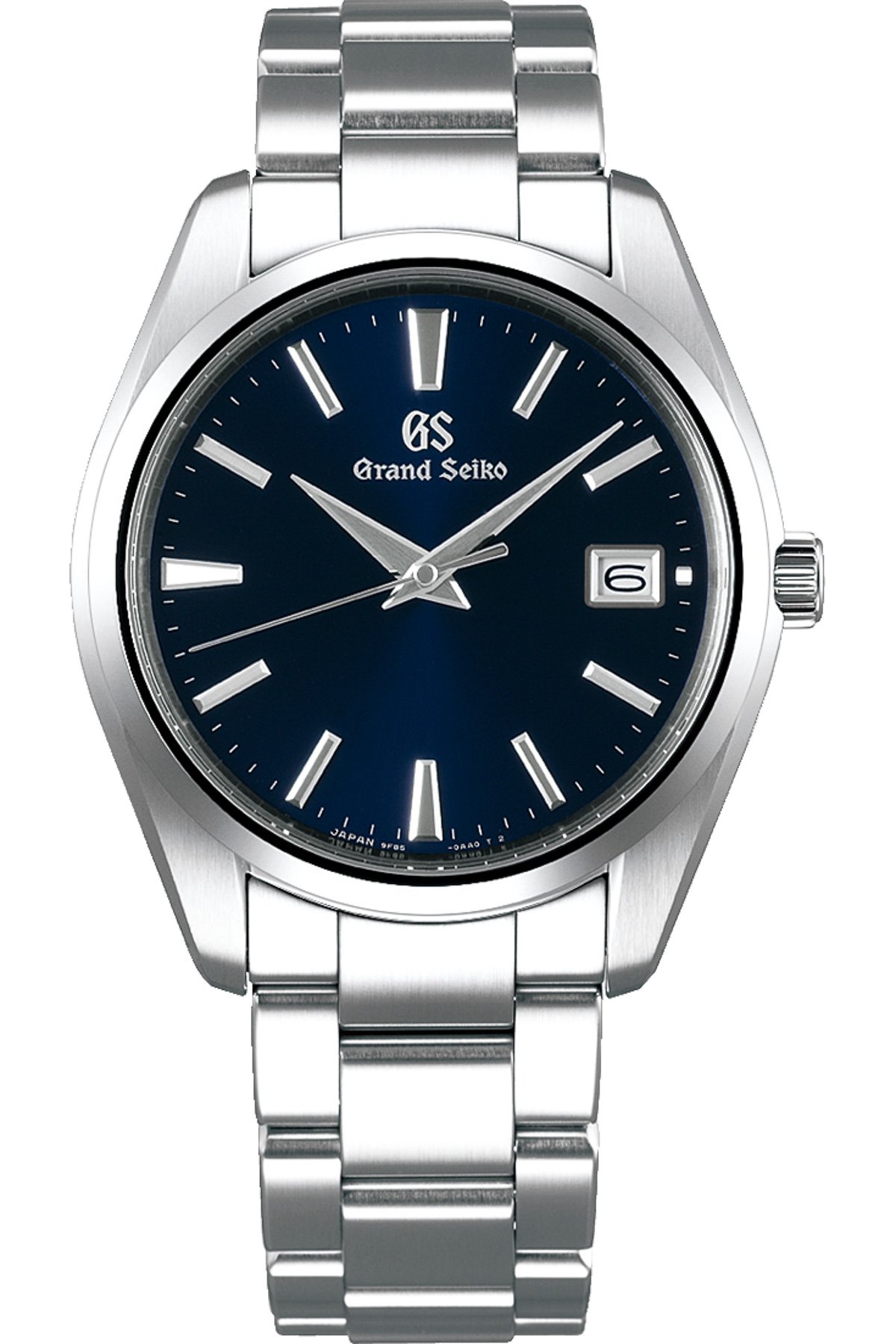 Grand Seiko SBGP013 from the Heritage collection
I'd love to add another Grand Seiko to my collection; my hand-winding SBGW235 needs company. So that's my second choice. Buying a Grand Seiko and paying less than €3,000 may seem challenging, if not impossible. But in fact, it's not that difficult — if you're open to quartz movements, that is. And I am. I've always had a lot of respect for the Grand Seiko 9F calibers, and I love to see how GS is constantly updating them. The latest calibers, 9F85 and 9F86, saw all kinds of enhancements again. They sport a regulation switch, temperature adjusting the frequency of the quartz crystal, and a backlash auto-adjustment mechanism.
However, I wouldn't choose the SBGP013 for its quartz caliber alone. I love the clean dial — which indicates neither the model nor the kind of caliber — and the shape of the 40mm case equally well. I'm unsure if the dial's dark blue color would be the one I would choose in the end. It would be good to see the three currently available dial colors — black, dark blue, and champagne — next to each other in real life. I hope I'll be able to arrange that one day. The SBGP013's current list price is €2,800.
Seiko Prospex Tuna S23631
Here's another choice from Japan and another watch with a quartz movement. But this time, it's something totally different, both construction-wise and in terms of usability. This Seiko Tuna's seven-jewel, high-torque caliber 7C46 isn't anything modern or new. It was first used in 1986, but it's known to be highly reliable. And that's what counts for a professional diver's watch, which is even suitable for saturation diving. The S23631, affectionately nicknamed "Darth Tuna," is not for the faint of heart and probably not for daily use. With its 49.4mm diameter and 16.3mm thickness, it's a massive watch. However, the lack of lugs makes it suitable for even smaller-sized wrists. It still looks big, but it is comfortable to wear because of the design.
Unfortunately, this Seiko Professional 1000M Diver's watch, introduced in 2020, isn't available in all markets. With some internet surfing, though, you should be able to find a retailer to sell you one for €2,650. Although the model reference changed a few times, the same watch has existed in Seiko's lineup since 2005. So even if you can't find a brand-new one, it should be possible to find it pre-owned. Look for models like the SBBN011, SBBN013, or SBBN025. The dial and hands might have changed slightly over the years, but technically, it's still the same watch with the same 7C46 quartz caliber.
Rolex Oysterdate Precision 6694
For the articles in this series, the assignment was to add one pre-owned watch to a list of three current watches under €3,000. This is just to give you an idea of what's within the realm of possibility if you don't necessarily want a brand-new watch. For this, I really wanted to find something relevant. Of course, what's relevant to me might not interest someone else, so I didn't let my personal preference prevail and instead looked in general for a watch from the most sought-after brand, Rolex. A relevant Rolex for less than €3,000? Yes. And to keep things straight — the above-mentioned prices include European VAT — I looked only inside the EU.
I found this private seller in France offering his (or her) 1972 Rolex Oysterdate Precision ref. 6694 on Chrono24 for €2,800. Although I can't say anything about the quality of the watch or the movement, I do think it's a very attractive piece. On its new leather strap, it would make for a nice general-purpose or dress watch, in my opinion. As a minor drawback, I could mention that the watch is hand-winding but has a screw-down crown. This is something that might cause some inconvenience when using it daily. But other than that, I certainly wouldn't mind adding this beauty to my watch collection.
Which watch from my list would you choose, and which one would be a hard pass? Comment below, please!