Fratello Favorites: The Best Watches Under €3,000 — Daan's Picks From Oris, Airain, SpaceOne, And More
Including not-so-obvious current models plus pre-owned options from Girard-Perregaux and Grand Seiko
When Nacho first told me about this challenge, I thought it would be an easy one. There are so many watches in the sub-€3,000 price range. But of course, you don't want to overlap too much with the Fratello Favorites we've published at a lower price point. And, as it's a challenge with a twist, the picks shouldn't be too obvious. After a little bit of research, though, I did come up with a nice mix of options. So here are my three brand-new (and one pre-owned) picks for when you're shopping for watches under €3,000.
Lex already kicked off this series with a lot of great options. Not all his picks were on my list, but brand-wise, we're very much aligned. For the sake of giving you some more varied options, though, I'll try and stay away as much as possible from what he proposed. There are also some watches that didn't make the list. But I still think it's nice to mention them, as it shows you how I ended up with my final picks.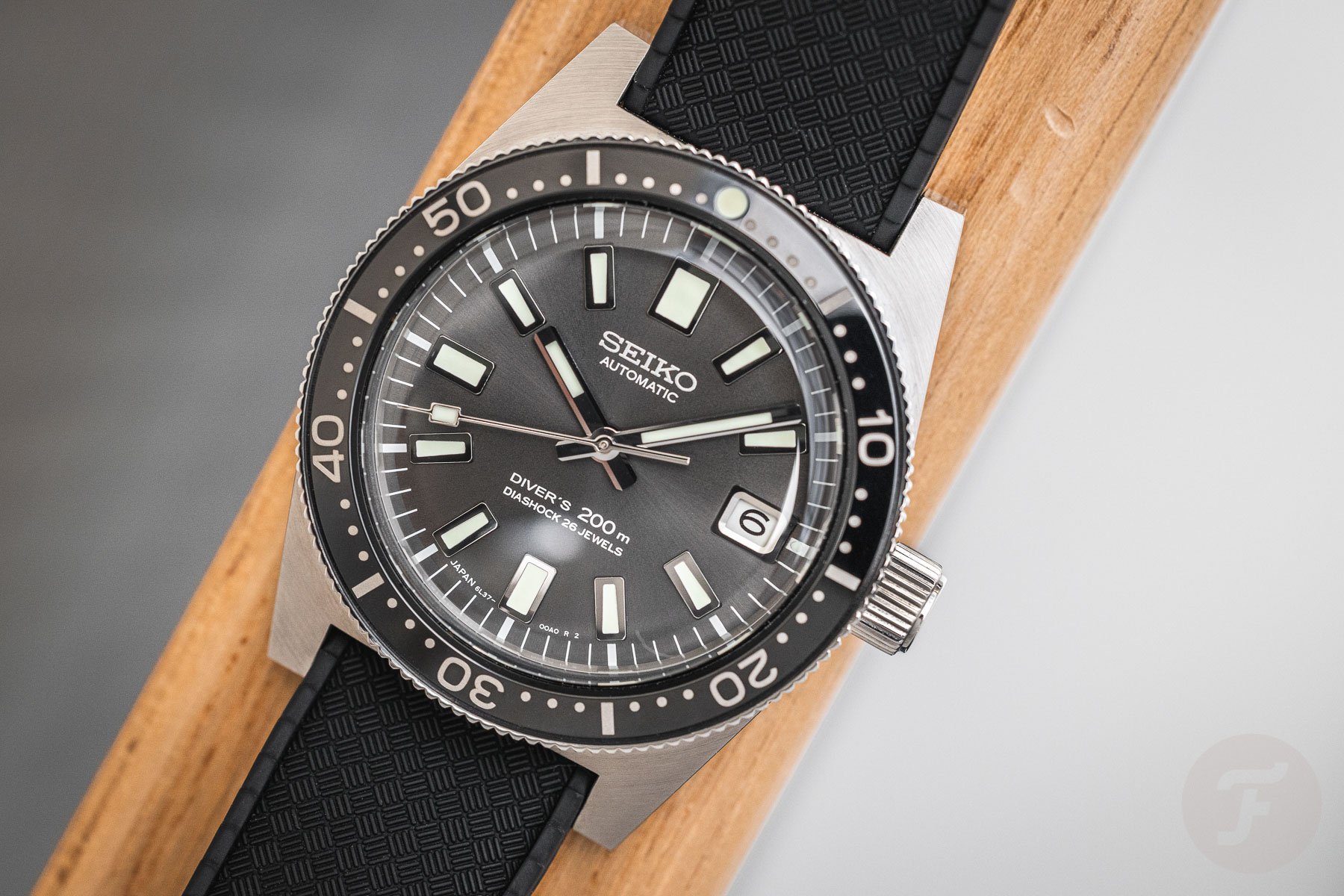 The ones that didn't make it
The first watch I thought about was the Cartier Tank Must Solarbeat. I bought one for my wife last year, and (if I remember correctly) its price was well under €3,000. Well, that doesn't seem to be the case anymore, so it didn't make it onto today's list. I then thought about that beautiful, recently introduced re-edition of Seiko's 62MAS, the SJE093. In my dreams, it costs a lot less than the €3,700 they're asking for it, but in reality, it doesn't. So that was another one out. Another nice outsider would've been the Sinn T50, but that one also costs well over €3,000 on its titanium bracelet.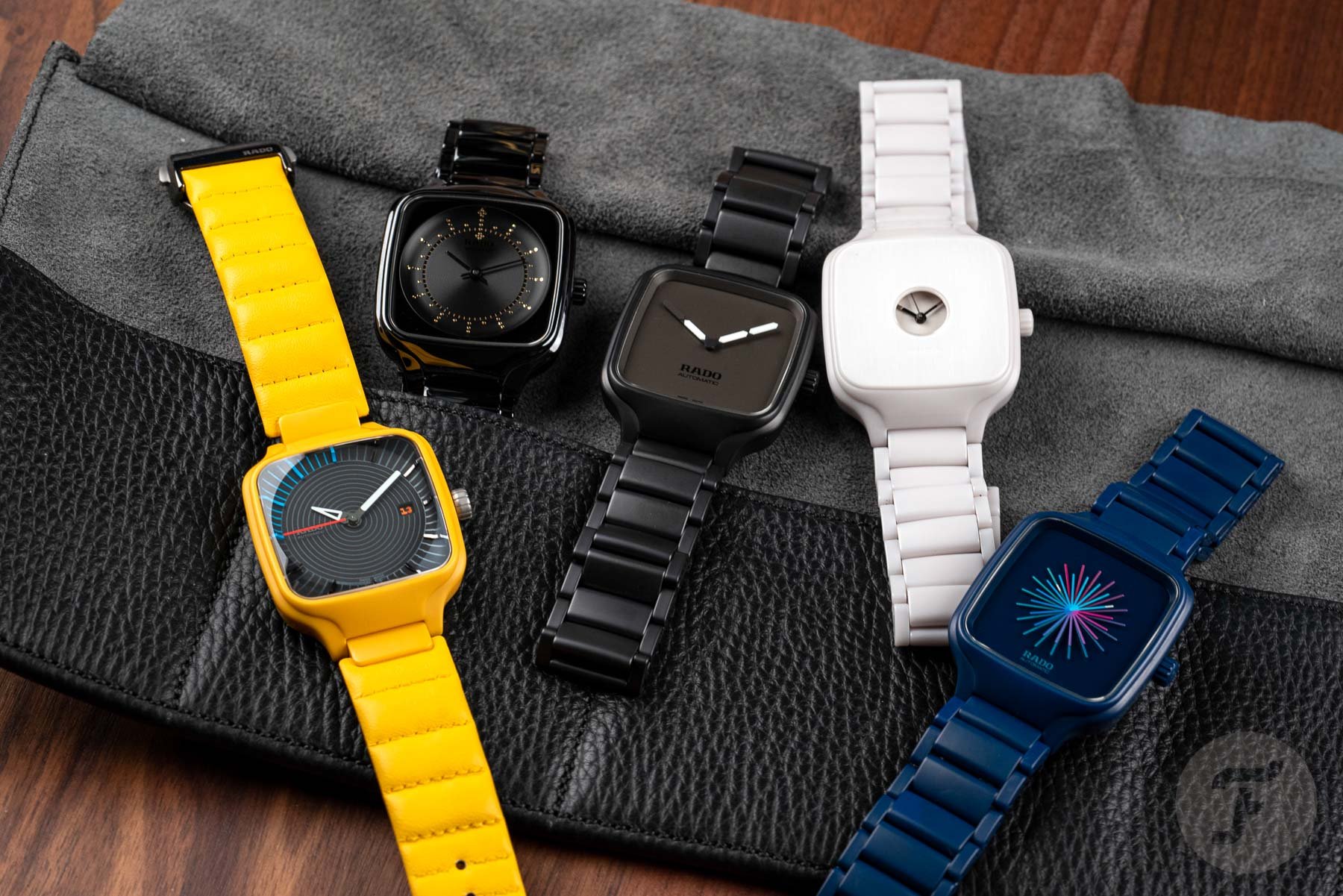 Then I thought about the Meraud Antigua, but to my (ultimately pleasant) surprise, both the black and sand version are already sold out. That's good for Stijn, the brand's founder, but that disqualifies them from today's list. Finally, I would've liked to add the Rado True Square collection, but as Lex already picked the Rado Diastar, I'll stay away from Rado for now. I think the True Square collection, priced right around that €3,000 price point, deserves an honorable mention. So, without any further ado, let's look at the watches I'd buy if I had €3,000 to spend right here, right now.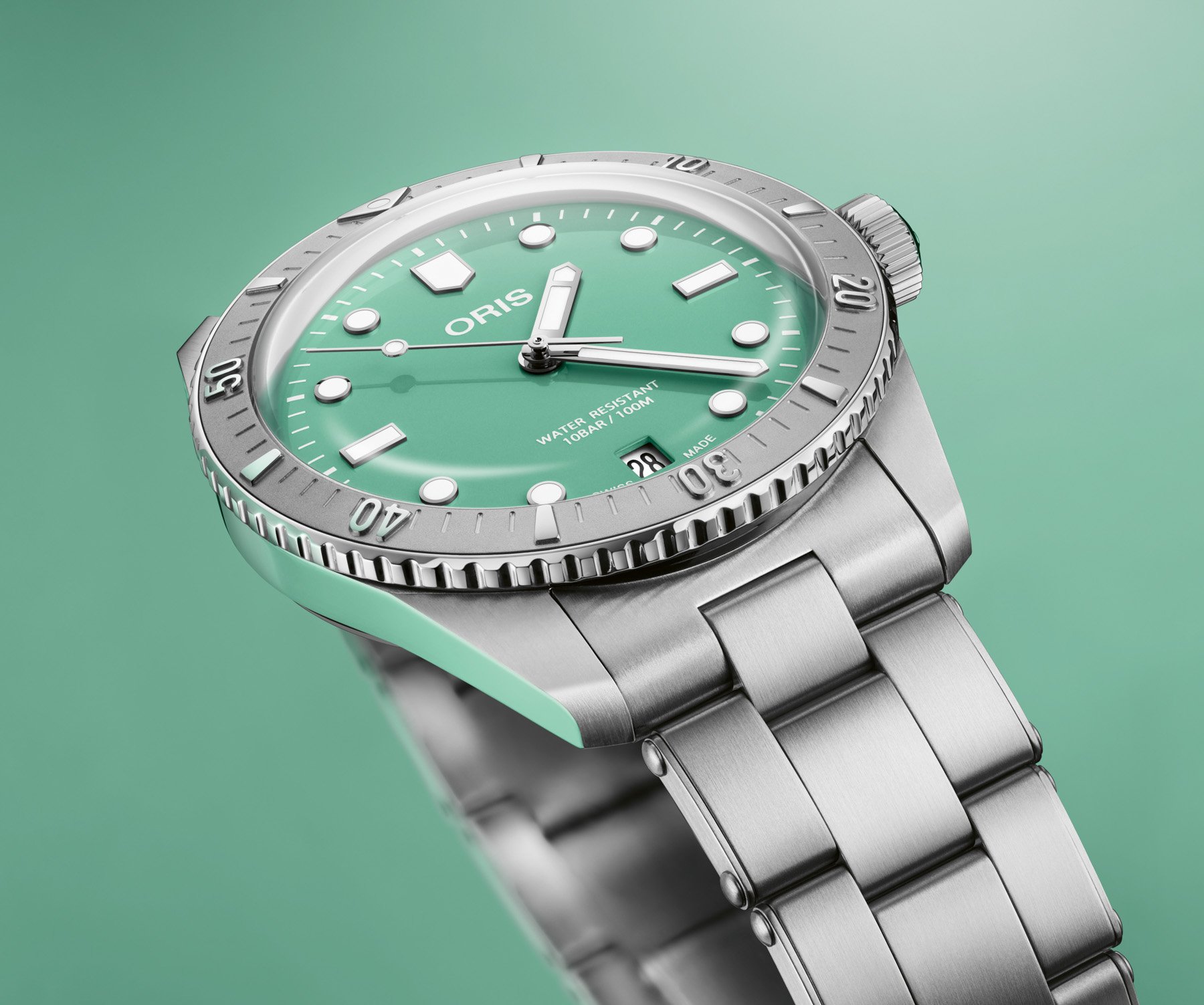 Oris Divers 65 Cotton Candy in stainless steel
By now, you probably know that Oris is an all-time favorite of mine. I'm especially a fan of some of its more out-there watches, especially those featuring a Sellita movement inside, making them relatively affordable. That's why I was pleasantly surprised when the Divers Sixty-Five Cotton Candy was recently released in stainless steel. I already own a bronze Oris Big Crown Pointer Date Fratello Edition, and I don't really want another bronze watch. I do like the Cotton Candy Divers Sixty-Five models a lot, though, so this new stainless steel option is indeed a pleasant surprise.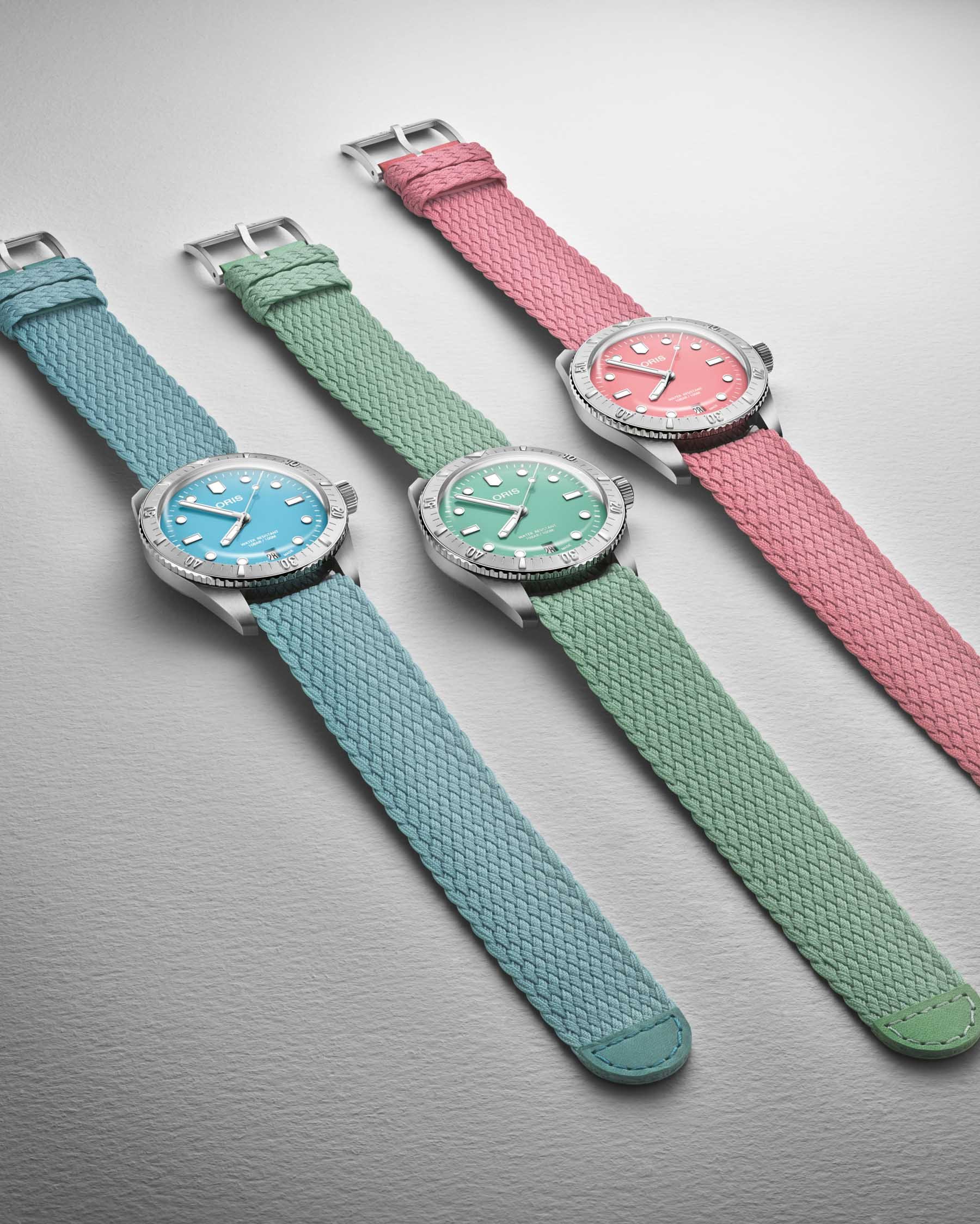 It comes in three colors; pink, blue, and green. It's the last one that would be my pick. There's just something about that shade of pastel green that I find very appealing. Another great feature of these watches is the 38mm case size. It's perfect for a fun little watch like this. As I said, inside, there's a reliable Sellita SW200-1 that any watchmaker can service. And on the stainless steel bracelet, it'll set you back €2,350. That leaves you with some budget to spend on a matching Perlon strap or expand your 19mm strap collection in general.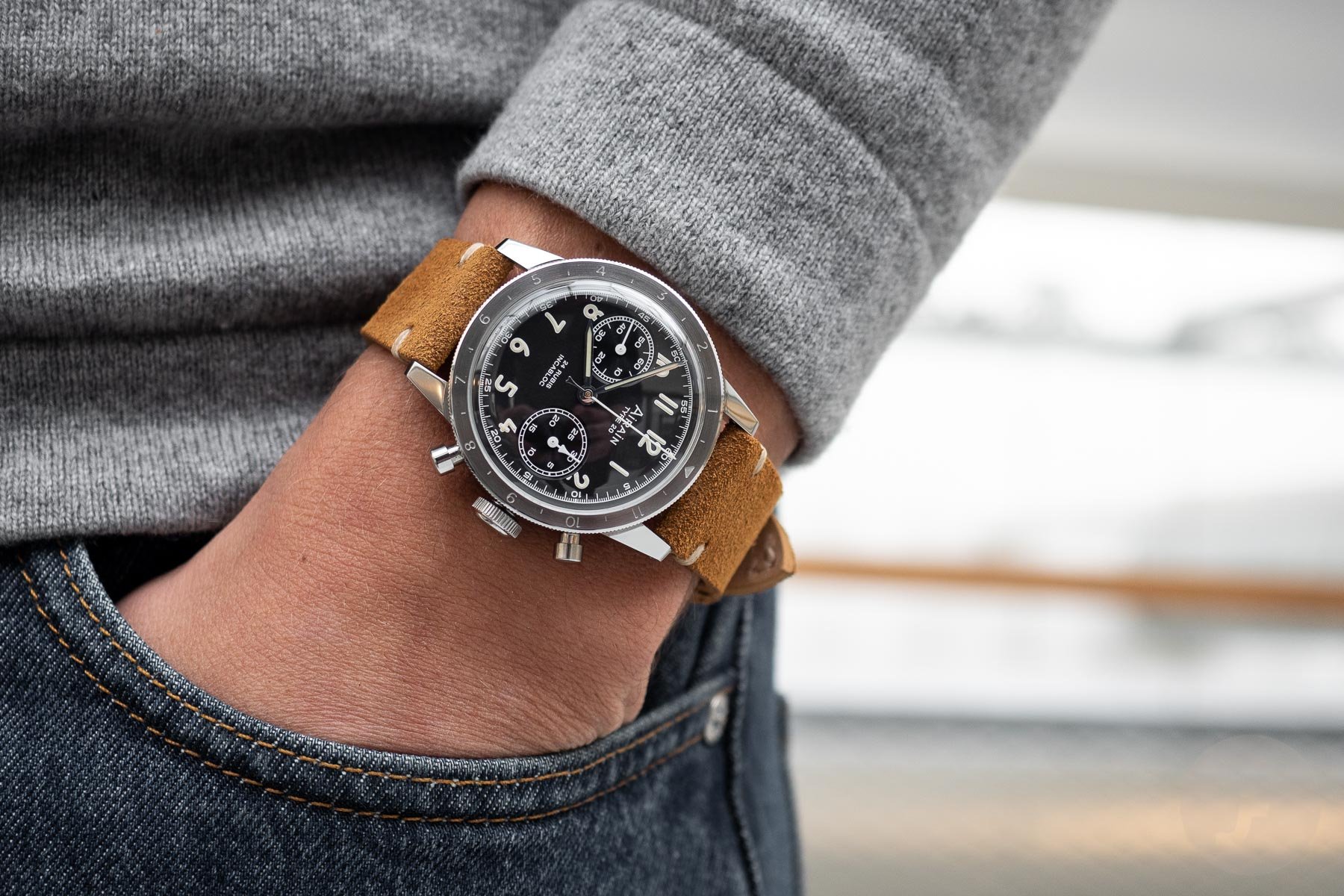 Airain Type 20 Chronograph
Another watch I've been thinking about a lot lately is the re-edition of the Airain Type 20 Chronograph. In particular because of the recent release of Breguet's new Type 20 and Type XX watches. That release was, to say the least, received a little reluctantly because of some divisive design choices. The Airain Type 20, on the other hand, remains true to the original, and from what we can tell, it's also very well made. A nice bonus is that it costs a fraction of those Breguets, at "only" €2,650.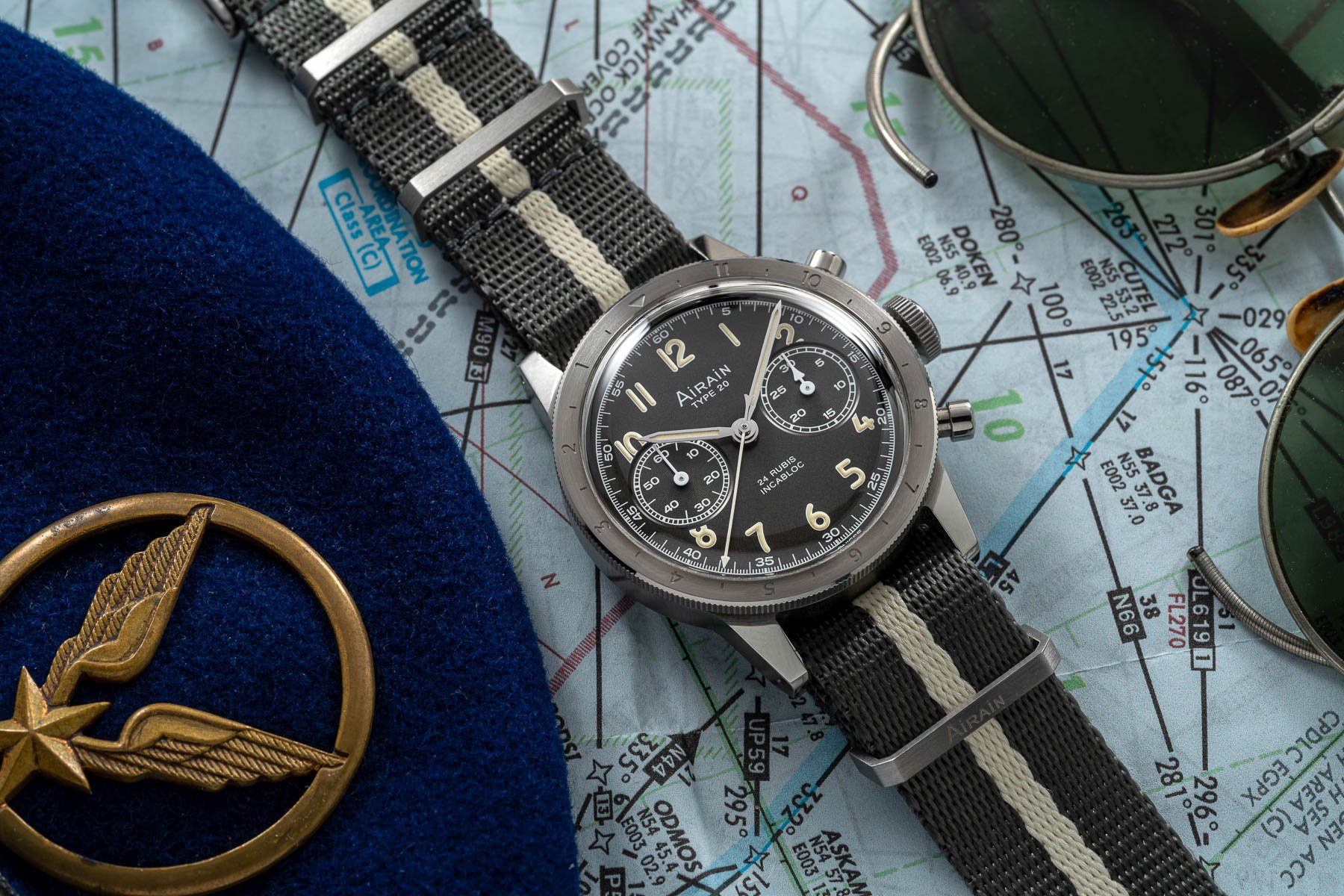 If you'd like to know more about the resurrection of the Airain brand and the story behind the company's Type 20, please read Gerard's excellent article. But I'll quickly give you the most important highlights. It's a handsome 39.5mm chronograph with a manual-wind column wheel chronograph movement, including a flyback complication. There have been various limited editions, and I still regret not having bought that beautiful "Vert Militaire" version. But I'm sure Tom, the brand's founder, will launch other fantastic examples in the near future.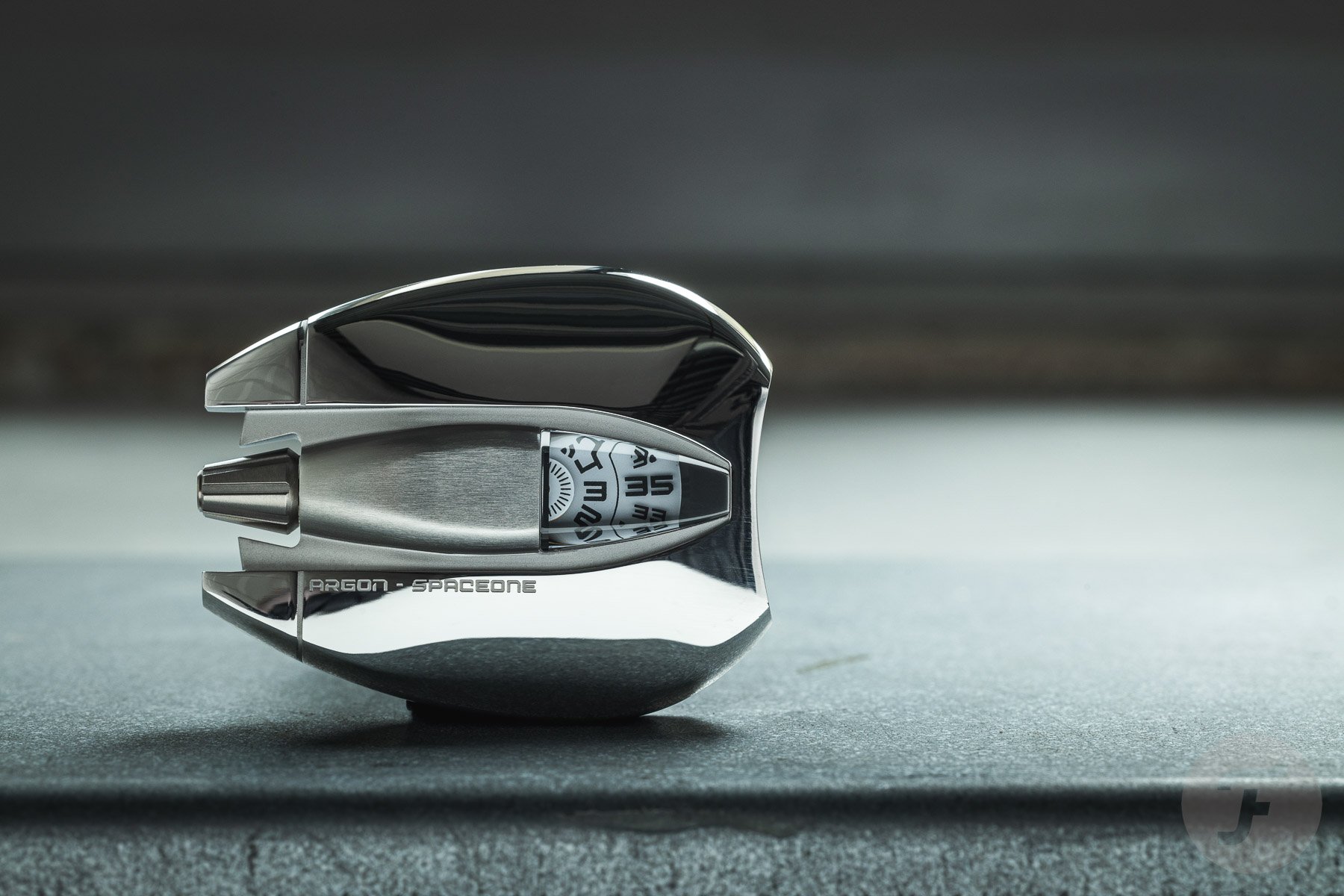 SpaceOne in brushed titanium
This next one is a bit of an oddball, and I don't know why I still haven't pulled the trigger to buy myself one. But it might be just because it's so very different. Earlier this year, watch entrepreneur Guillaume Laidet and his partner/watchmaker Theo Auffret launched a very successful Kickstarter campaign for their Argon SpaceOne. It was funded within minutes and even fetched upwards of €1,000,000 at the end of the campaign. However, another company found the Argon name too similar to its own, and Kickstarter sadly suspended the project.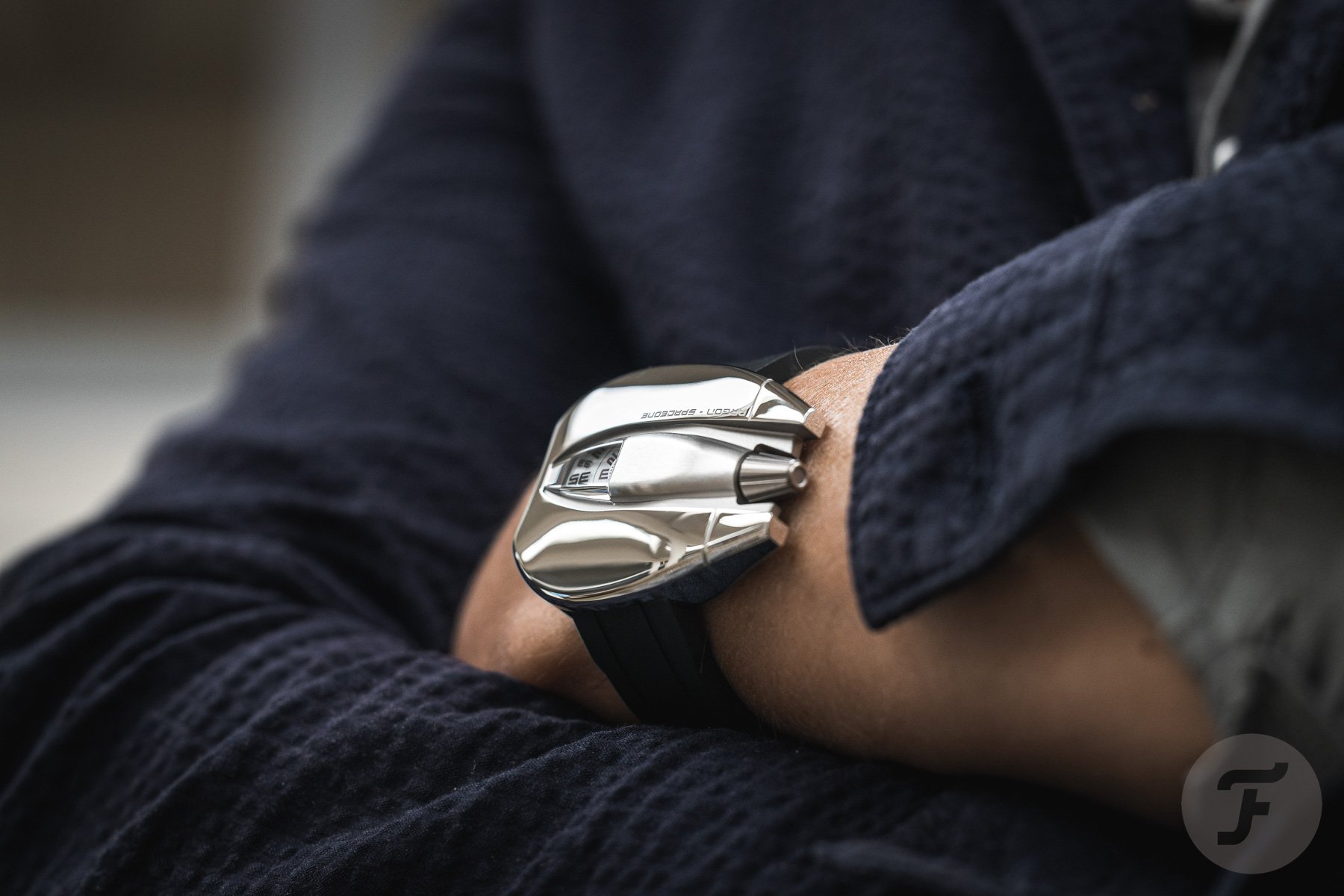 That's a shame, of course, but the good news is that you now get a second chance at getting your hands on one of the stainless steel or titanium SpaceOnes. If I had to describe the watch in just a few words, I'd say it's like having a spaceship on your wrist. I'm still drooling over the pictures Morgan took for my hands-on review. And I'll have to be very strong to keep myself from ordering the brushed titanium version. You could help make that a lot easier for me if you went ahead and bought those last 35 pieces still available on the SpaceOne website for the price of €1,900 each before taxes.
Pre-owned watches under €3,000: Girard-Perregaux and Grand Seiko
I know, I know… This series is about three brand-new watches and one pre-owned watch under €3,000. The thing is, the pre-owned watch that immediately jumped to my mind was the Girard-Perregaux Richeville chronograph. But as Lex already mentioned a Girard-Perregaux watch as his pre-owned pick, I think it makes sense to add another watch to my list. Luckily, I won't need many words to convince you of the Richeville's greatness because Thor already did that here. And if you're still not convinced, then it might be nice to know that he eventually actually bought one for himself.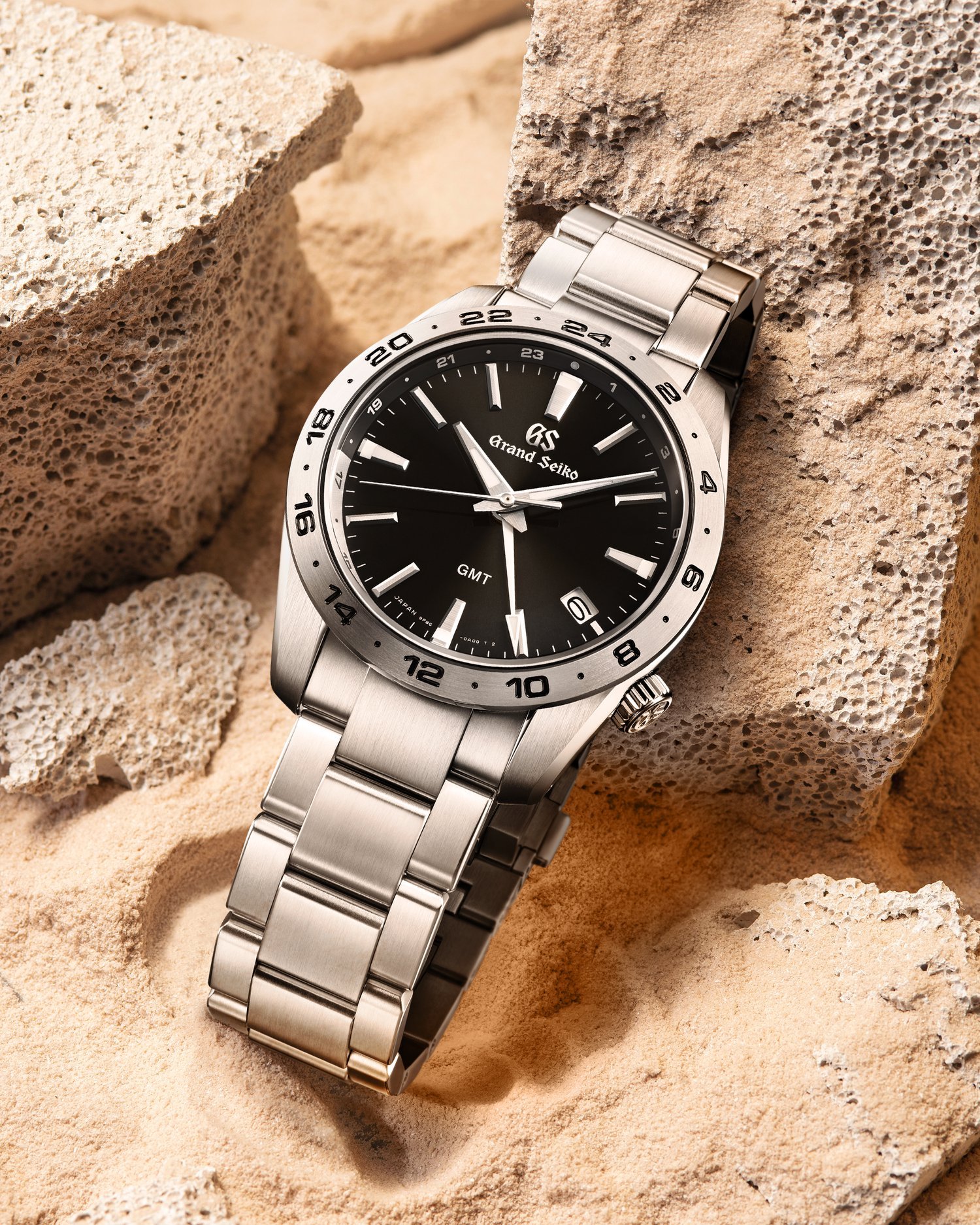 Since I sold my Grand Seiko SBGX093 a few years back, the idea of getting another GS with a 9F quartz movement inside has been going through my mind. And I really think it's a suggestion that cannot be missing from a "best watches under €3,000" article. If I had to choose one right now, it would be the SBGN027. It's a 39mm stainless steel GMT sports watch that held its own against the impressive Spring Drive-powered SBGE283. And if you get one pre-owned, you should be able to find one for well under €3,000.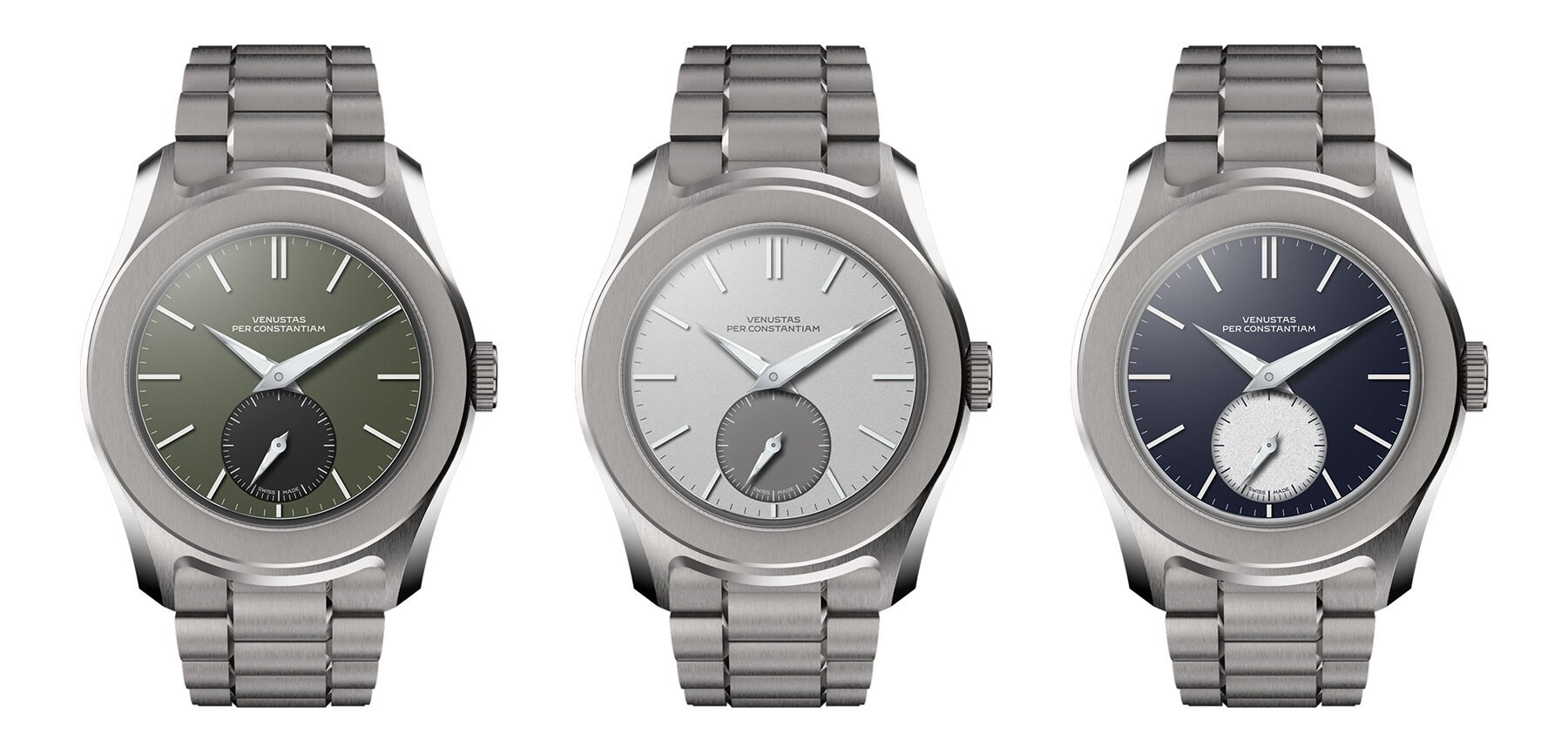 Which one would you choose?
All right, that's it for today's storm of thoughts and selection of watches. I hope you'll appreciate some of these not-so-obvious options that I've thrown in there as well. If I had to choose one from all the abovementioned watches, I'd go for the SpaceOne. But then again, this is a fictitious exercise, and if I had to spend my hard-earned money, I might go for a safer option. Or I might keep my money in my pocket and see what Thomas's green-dialed VPC looks like in the flesh. Talk about a tempting option!
Which of the above would be your pick? Or would you go for a completely different watch under €3,000? Let me know your thoughts in the comments below.