John Glenn's Breitling Navitimer 809 to be Sold at Auction
Your chance to own an astronaut's watch
The early 1960's Cosmonaute reference 809 'Wide Bezel' models are enough of an elusive piece for any vintage Breitling collector, so the news that one owned by Astronaut John Glenn will be coming up for sale is an absolutely awesome moment that might get some of us a little bit excited.
On the 10th December 2019, Phillips Watches will be holding their 'Game Changers' auction in New York City where two of John Glenn's watches will feature, notably his Navitimer 809.
John Glenn's Breitling Navitimer 809 Cosmonaute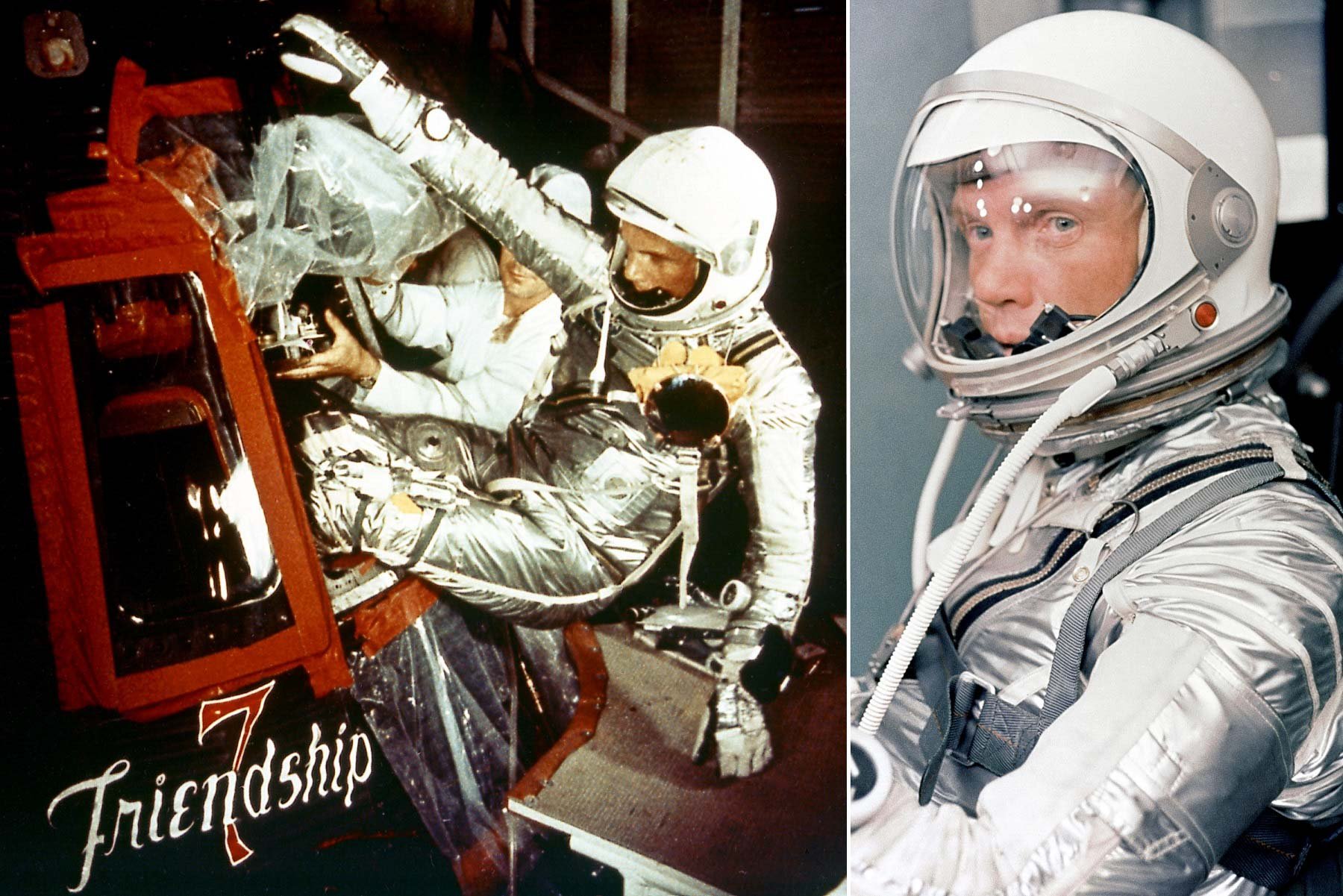 This particular auction is already well known to be featuring Marlon Brando's Rolex GMT-Master as worn in the Film Apocalypse Now among other iconic watches.
John Glenn Jr. was a United States Marine Corps aviator, engineer, astronaut, and politician. Becoming the first American to orbit the Earth, circling it three times in 1962. Before joining NASA, Glenn was a distinguished fighter pilot in World War II and was awarded six Distinguished Flying Crosses and eighteen Air Medals.
He was one of the Mercury Seven, military test pilots selected in 1959 by NASA as the nation's first astronauts. On 20th February 1962, Glenn flew the Friendship 7 mission, becoming the first American to orbit the Earth. He received the NASA Distinguished Service Medal in 1962, the Congressional Space Medal of Honor in 1978, was inducted into the U.S. Astronaut Hall of Fame in 1990 and received the Presidential Medal of Freedom in 2012.
Following his retirement from NASA, he served from 1974 to 1999 as a Democratic United States Senator from Ohio, and in 1998 flew into space again at the age of 77.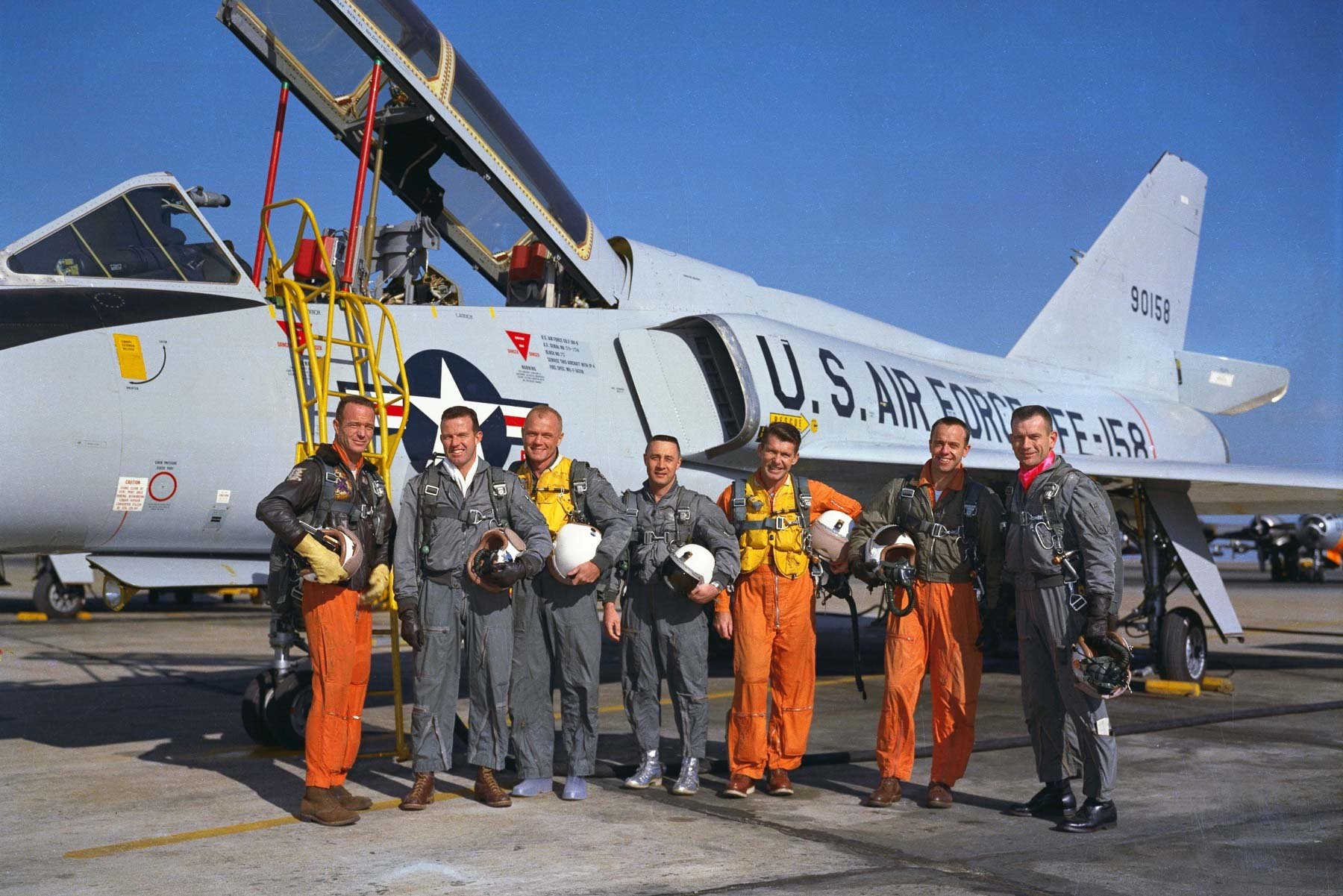 For his landmark space flight, Glenn was known to have worn a Heuer but this was a timer stopwatch strapped to his wrist.
Navitimer 809 Cosmonaute
How the Mercury astronauts came into possession of the Breitling Cosmonaute watches is not totally clear. There is the possibility that NASA issued these watches or that they were simply gifted by Breitling. With the 809 intended to become the official watch of the Mercury program either is possible.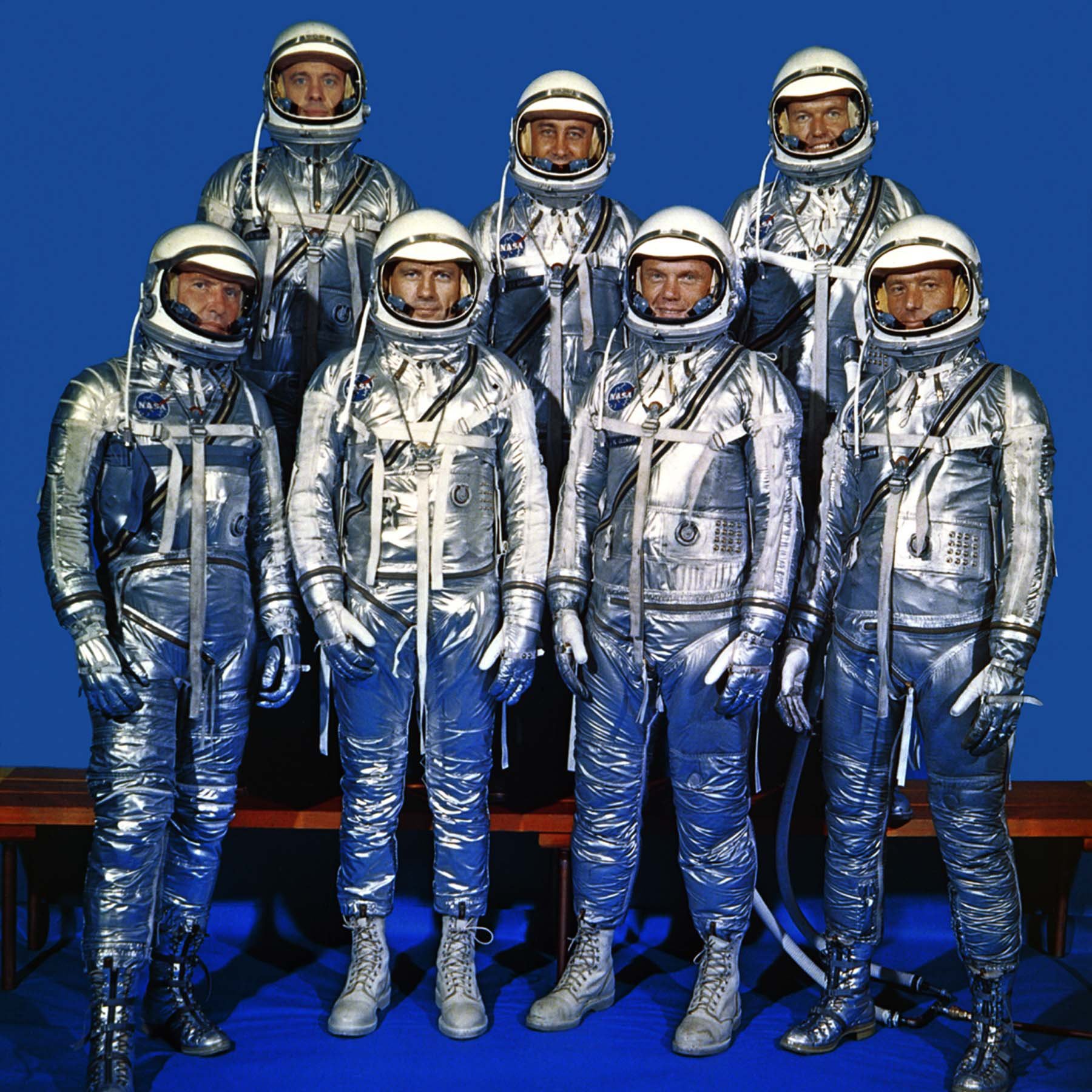 Specifically, the watch in question is a Breitling Navitimer reference 809 (no Cosmonaute wording) with 24 hour all Black dial and wide beaded bezel, commonly referred to as the 'Scott Carpenter'. This same version of the 1962 Navitimer was famously worn by Carpenter on the NASA Mercury Space Missions and became the first Swiss Chronograph in Space.
Carpenter had been involved in helping Breitling develop the Cosmonaute model after becoming fond of the Navitimer chronographs he had seen on the wrists of Air Force pilots and suggested modifications that could be applied to better suit Space travel for the Mercury mission.
The modifications included – Firstly to re-calibrate the Venus 178 movement to show on a 24-hour dial. The 90-minute orbit of the crew resulted in frequent changes from light to dark and this would make it easier to keep track of time.
Whilst there is the obvious change to the numbered markers on the dial to show a full 24 hours the slide rule is also simplified with the removal of the Hours: Minutes scale thought to be of no use travelling in Space.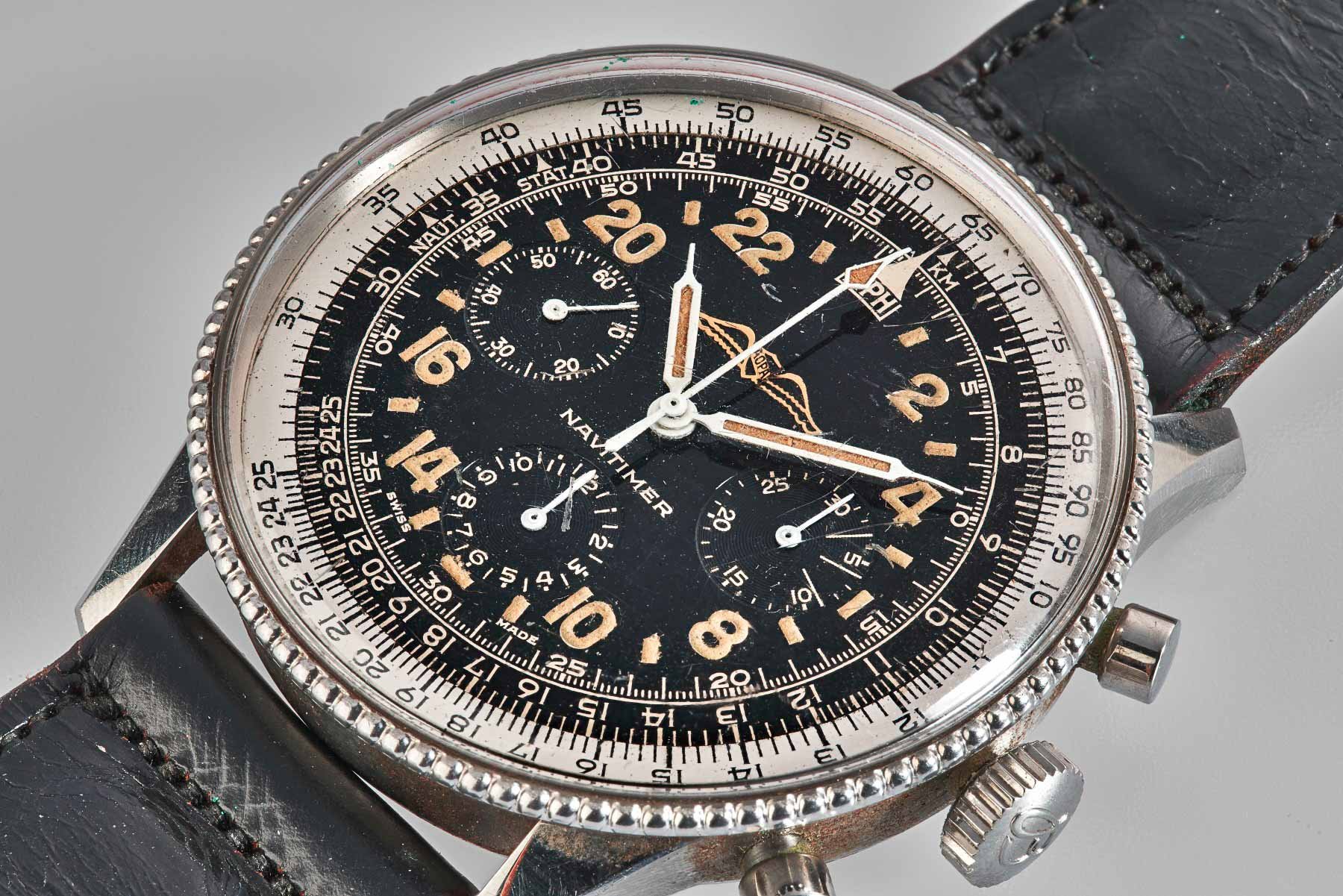 Finally, the beaded bezel was made wider, tapering outwards to make it easier for the bezel to be operated and rotated whilst wearing gloves. Giving the original 809 it's unique and iconic look and making the overall watch now measures 42.5mm versus the standard Navitimer at circa 40.5mm.
The importance of this piece will obviously add to its value at auction, though even as just a rare 1962 'Wide Bezel' Cosmonaute we have here a particularly exceptional example.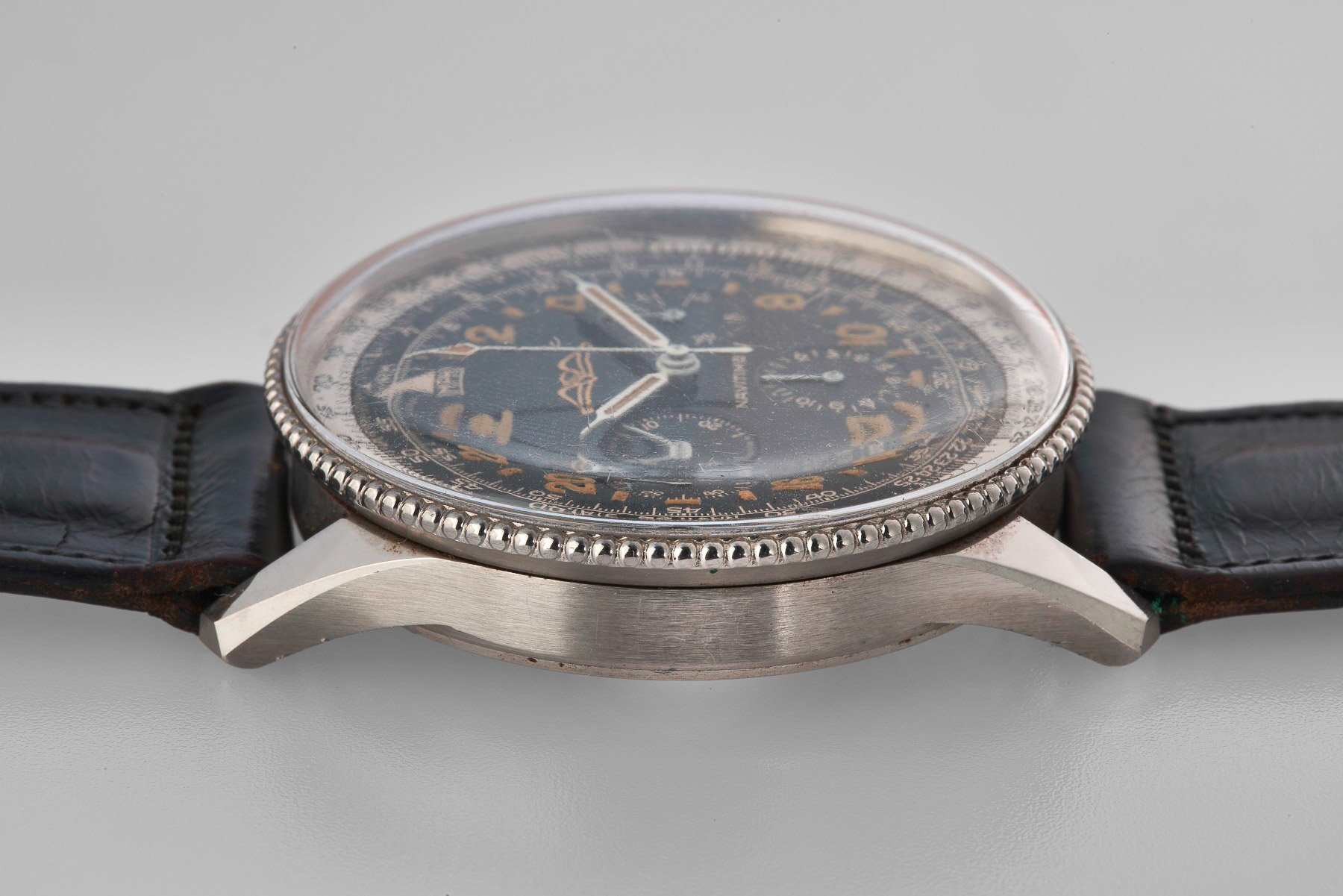 Showing nice crisp edges and original finish to the case with very little wear to the beads on the bezel. A beautiful version of the early Venus 178 movement with curved 'Breitling Watch Ltd' text and WOG import code for Wakmann Watch Co the US importer in the 1960s. A stunning condition All Black dial with Gold applied AOPA wings logo and nice cream tone patina to the numeral markers. The case back bearing serial number 955608 dating the watch to 1962.
With a guided Estimate of $40,000 – $80,000 USD this Cosmonaute will likely far exceed any price achieved in recent times for a first-generation 809 and rightly so being potentially amongst the rarest and most important Breitling watches to surface at international auction.
You can follow the auction and if your pockets are deep enough, bid at​ ​Phillips Watches​​
Thanks must go to Phillips Watches for providing me with these high-resolution images of John Glenn's watch. In particular Alex Ghotbi and Paul Boutros.
NASA mission imagery via Wikipedia.
This article was contributed by Simon Mellor, owner of OROLOGIUM.