What's On My Wish List? RJ Talks About The Watches He Wants To Buy Next — Zenith, Grand Seiko, Rolex, And More…
Some realistic new additions coming sometime in the near future.
Let me start by saying that there's a clear difference between what I want, and what I can afford. But I guess that this applies to most of us. Therefore, I think that it is better to create a watch wish list that is somewhat realistic. Perhaps not tomorrow, or even a couple of months from now, but at some point, I would definitely like to own the watches on this list.
Truth to be told, for a few years now, I haven't had that craving that I used to have when it comes to buying watches. I already own or have owned the watches I truly wanted. Only rarely does something come into my path that I want to add to the collection. It is a very relaxed and peaceful feeling; I must admit. But sometimes I miss the rush of the hunt for a watch that I desperately want to add to the collection. Regardless, In the last 12 months, I've added a Rolex Sea-Dweller, Rolex Yacht-Master, Seiko Alpinist, and the Omega Speedmaster Calibre 321. As well as the Oris Big Crown x Fratello edition, of course.
That doesn't mean there aren't watches out there that I want to have. My wish list is still quite long, even when only counting the models that are (at least somewhat) within reach. I also noticed that my wish list can be a bit of a moving target at times. Upon studying a watch more closely, I sometimes decide that I need a different version (or reference) of the watch than I initially thought. Or I just scratch it off entirely and replace it with something else. Either way, the wish list you see in this article is up to date — for now.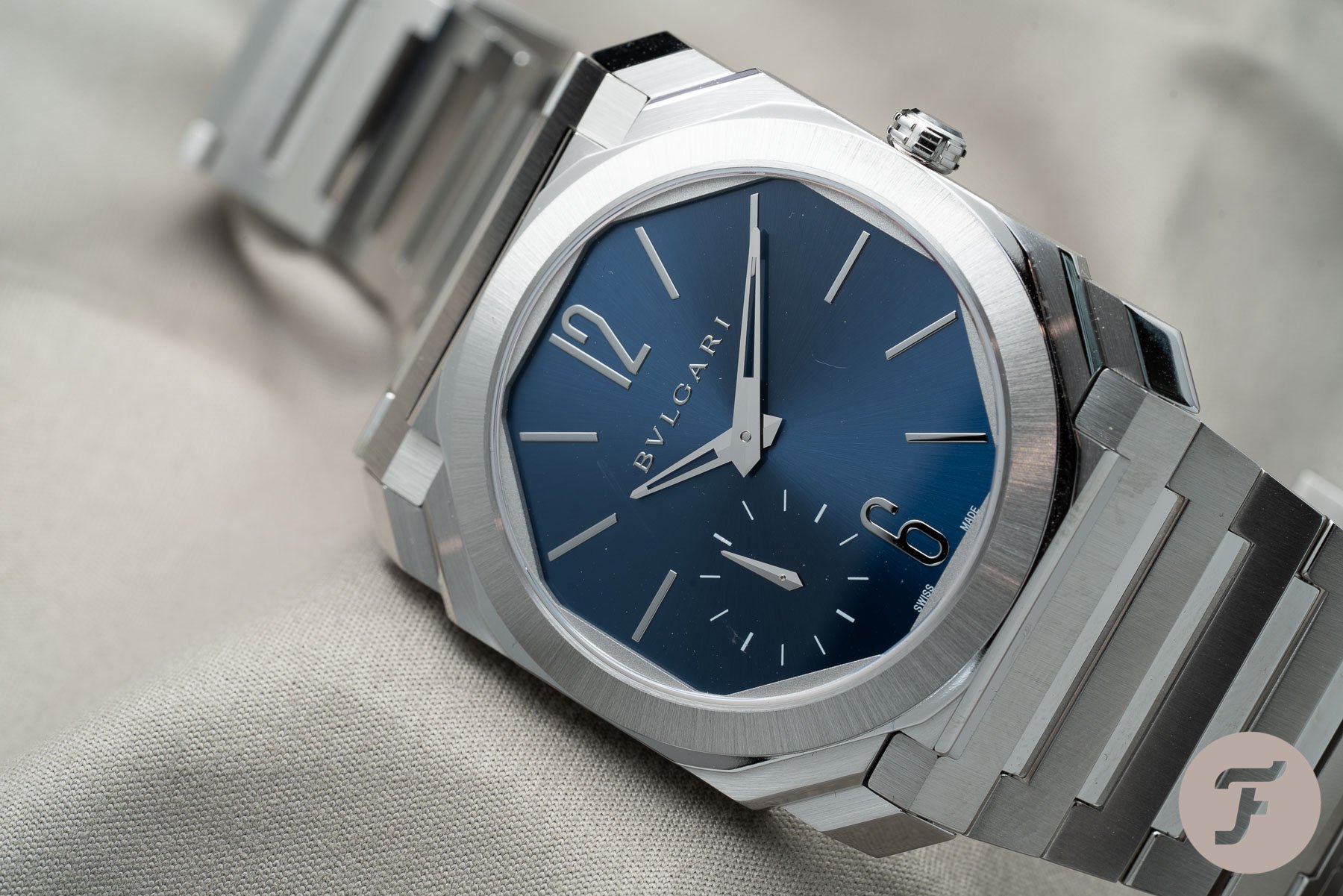 Bvlgari Octo Finissimo Polished Steel
The Octo Finissimo is a watch that had to grow on me. The Royal Oak and Nautilus were love at first sight for me, and at some point, I decided to go for the Royal Oak reference 15202 "Extra-Thin" or "Jumbo", as it was called back in 2009. However, the hype around that watch (and the Nautilus) didn't do it much good in my opinion. I had people telling me that the Royal Oak was an overpriced, overrated, old man's watch, not even that long ago. People who are now drooling over anything Royal Oak or Nautilus. The power and influence of social media should never be underestimated.
In the end, that doesn't make the Royal Oak or Nautilus any less good or less desirable. Quite the contrary, it would seem, as they have recently become the "unobtanium" of the watch world. To be honest, I think the Octo Finissimo has a more interesting design for today's day and age. It is a very modern watch, with some of those typical Genta ingredients tossed into the mix: it's thin, it combines brushed and polished finishing, it has a very angular design, integrated bracelet, etc. The Finissimo wears great on the wrist, and the bracelet is a true work of art. Only a few brands are able to get a bracelet right, in my opinion, and Bvlgari is one of them.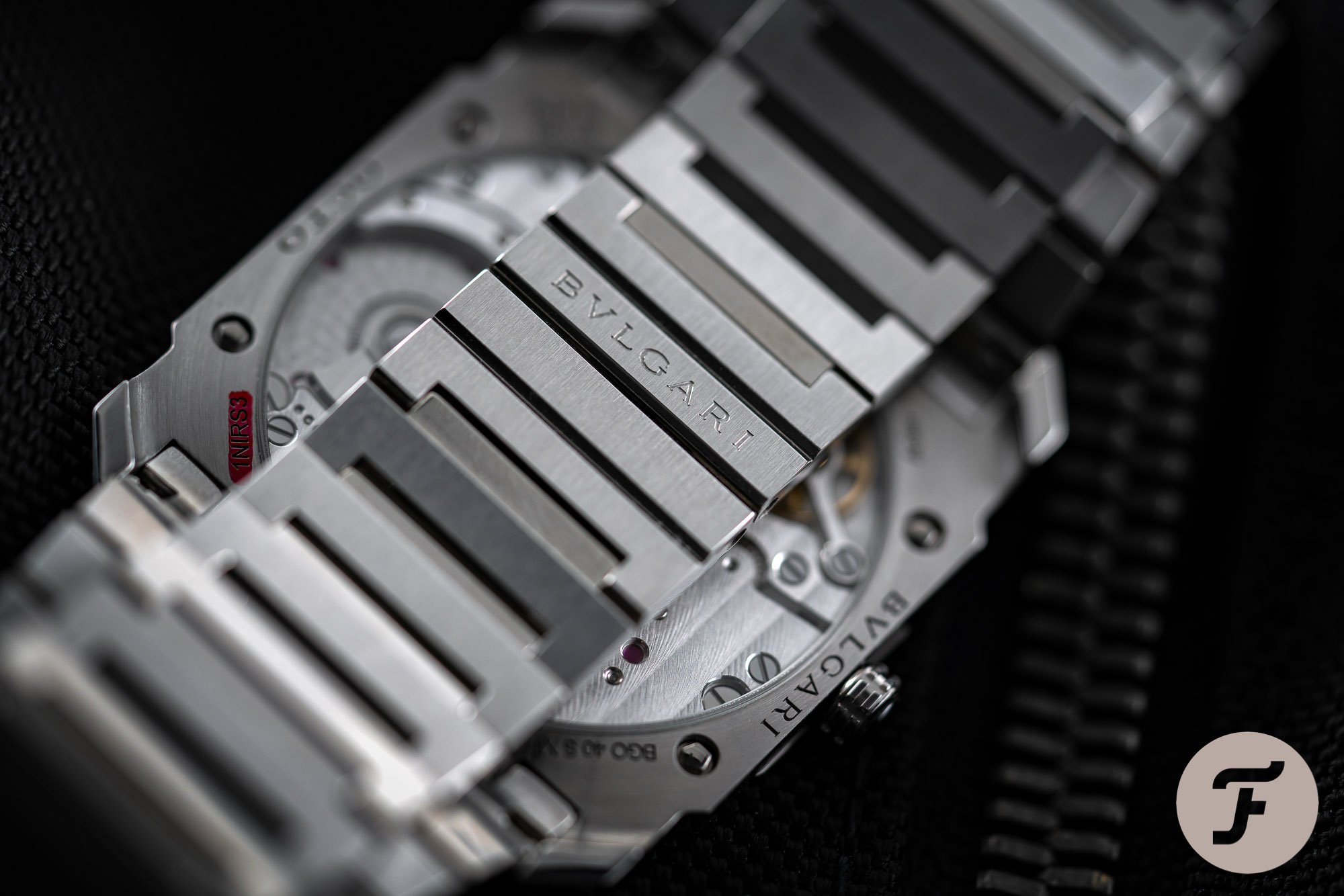 The watch retails for about €12K, which is not even half of the retail price of a Royal Oak. And we all know how easy it is to get one of those at retail. That said, I don't see the Octo Finissmo as an alternative to the Royal Oak or Nautilus, or Overseas (a Hysek design), but as a modern interpretation of a luxury steel sporty looking watch (not to be confused with a sports watch!). Bvlgari did an excellent job in introducing a steel version after its titanium and gold models. It looks a bit "colder", and more functional than the other versions. After visiting the Bvlgari manufacture in 2020, I was even more convinced that an Octo Finissimo needs to be on my wish list. What this manufacture does in-house, and the amount of passion they show each time we talk to them definitely left an impression.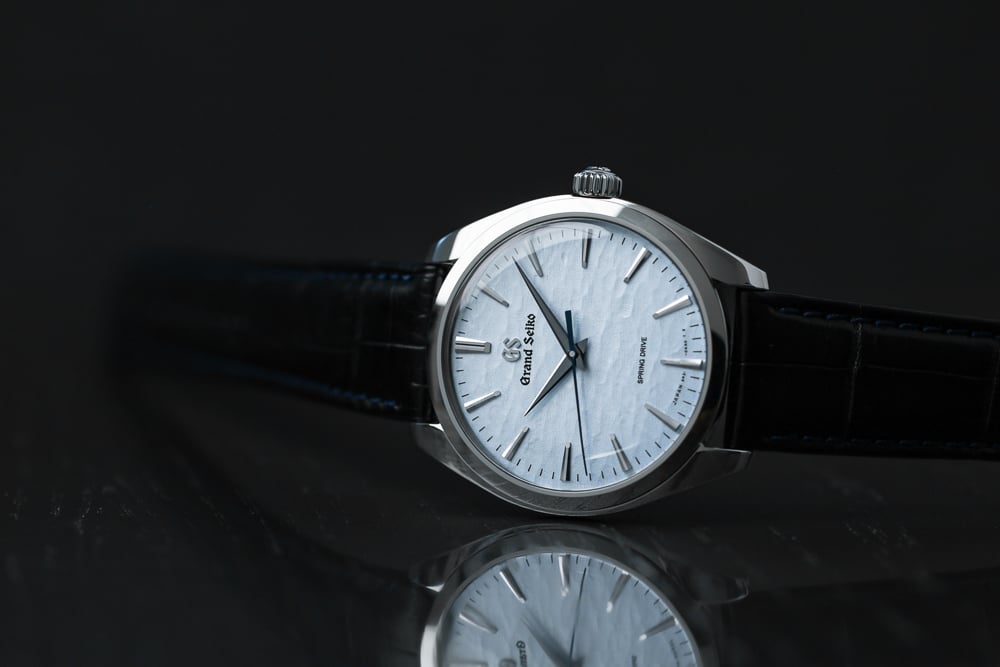 Grand Seiko Spring Drive
It's not really a watch, as such, but rather a movement. I really would love to own a watch with a Spring Drive movement at some point. And I was very close to doing so when I bought my first Grand Seiko, but looks prevailed over movement in that instance. I preferred the Mt. Iwate with its 44GS style case in stainless steel over the titanium case and design of the Snowflake. However, I did like the Spring Drive movement a bit better So, which one to go for? With Grand Seiko, it changes from time to time.
I am curious how much I will like the SBGY007 in the flesh. I just picked it up for a hands-on review, and my first impressions are nothing short of phenomenal. We all know that it is best to have the watch in your hand and see if it truly speaks to you in the metal. The SBGY007 doesn't only have a beautiful dial and case, it also has the latest Spring Drive movement inside. On top of that, it has the power reserve indicator on the back, not on the dial. And that, I very much like! My colleague Dave has the Sky Flake, with a light blue (snowflake) dial and a Spring Drive movement, it's an incredibly nice watch as well. With a slightly friendlier price tag.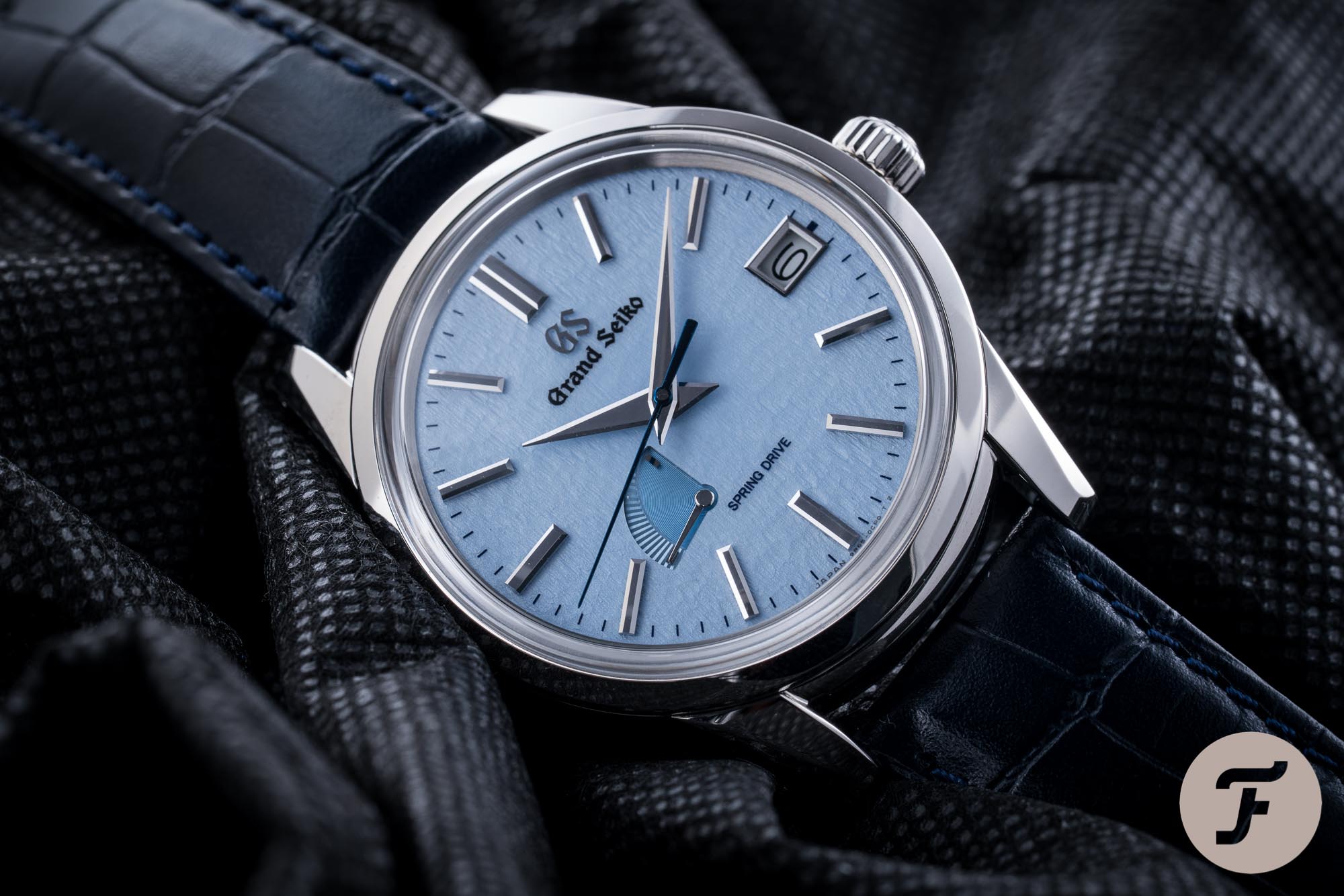 The Grand Seiko SBGY007 uses the Spring Drive powered caliber 9R31. This movement, which is quartz-controlled, but not battery operated, gives an amazingly smooth sweep of the second hand over the dial. And, it is also a super-accurate timekeeper, of course. The retail price of €8,600 is fair, in my opinion, especially when compared to the competition out there, but even when looking at some of Grand Seiko's own models with a higher price tag.
Alain Silberstein Krono Bauhaus
When my colleague Gerard still had his shop here in The Hague, he had an Alain Silberstein watch in his collection. I was quite impressed by this watch and its use of uncommon shapes and bright colors. Around the same time, I think it was around 2001, I visited Paris with a girlfriend and, by accident, of course, we stumbled upon the Alain Silberstein boutique there. A friendly salesperson showed us some incredible watches from Alain Silberstein, and it was the Krono Bauhaus, which has been my favorite since. They came in a variety of executions, but I prefer the steel model, perhaps even one with the rubber case (they also used exotic leathers for cases).
The Alain Silberstein Krono Bauhaus featured the legendary Lemania 5100 movement. A movement that was certainly not all that impressive in terms of timekeeping, but did have a little bit of cult status amongst collectors and enthusiasts. Mainly because of the use of non-conventional materials inside, such as nylon. It also had a central minute chronograph hand, also something you did not come across very often. This movement was discontinued around 2003, which forced the watch brands who used this caliber, to find an alternative. For Alain Silberstein, it resulted in the introduction of the Krono 2 Bauhaus, powered by a Valjoux 7750 movement.
Long out of production, a Krono Bauhaus still pops up for sale every now and then (the Krono 2 Bauhaus seems to be a bit easier to find) on Chrono24 and other similar platforms. Prices can vary, but €5,000 should be able to get you one. My wish is to go for the Krono Bauhaus model with the Lemania 5100, but I think I could also settle for the Krono 2 Bauhaus. Not because of the price, as it doesn't differ that much, but because of availability and choice.
NOMOS Zürich World Time
Ah, NOMOS Glashütte! A brand I love and considered many times. I must admit, it has taken me a long time to decipher which NOMOS model will suit me best. And now that you've seen me using that specific model name in the header of this paragraph, it won't come as a surprise anymore. But, indeed, it is the NOMOS Zürich World Time, or Zürich Weltzeit, for you German speakers out there.
The Zürich World Time is a NOMOS that, to me, has a bit more substance than most other models. Not so much due to its interesting complication, but because of its 40mm diameter and 10.9mm case thickness. There's also plenty of interesting stuff going on on the dial. I remember where I saw this watch for the first time, it was not during Baselworld, but at the SalonQP event in London. And I was completely blown away by it, as it was clearly a NOMOS, but with a useful complication that gives the typical minimalist NOMOS look a new direction.
Just with a push on the button, you can see what time it is in a different time zone. The city-scale moves around by pushing the button, and the hour hand also increases with one hour. The home time is indicated by the little disc on the right, indicated with a red arrow. This disc can be set using a recessed pusher on the left side of the case. It is a very convenient and clever mechanism for a world-time watch, and quite different from other makes and models.
I feel that I will add the NOMOS Zürich World Time to my collection sooner than later, it is just a matter of picking the right dial. NOMOS currently offers two variations, one in white and one in blue. The movement inside is NOMOS's DUW 5201, with 42 hours of power reserve and some handsome finishing that can be admired through the sapphire case back. This watch is still currently in production by NOMOS and is readily available. Prices start at €4,500 for the white dial version.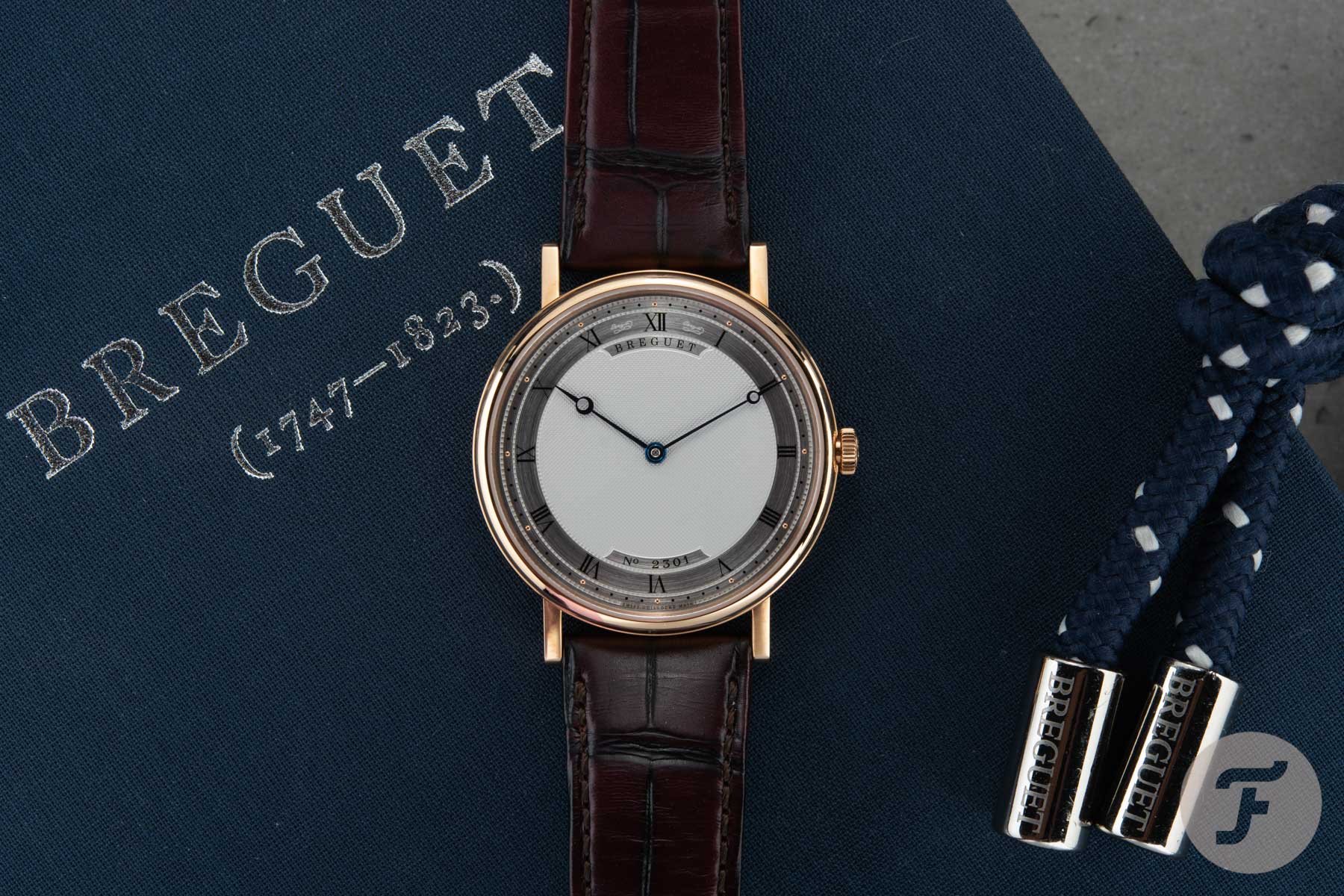 Breguet Classique 5157
A real dress watch is high on my wish list. This Breguet is actually the second dress watch on my wish list, together with the Grand Seiko SBGY007. Perhaps the Breguet 5157 is a little more conservative than the SBGY007, but I like it a lot. It only has two hands, beautiful Breguet hands, and an engine-turned guilloché dial. For this, Breguet uses gold dials that are "silvered" after the guillochage. Breguet was so kind to lend me this watch last year (check my review here), and although I am a sucker for watches like this, I did have some doubts whether it would suit me. But suit me it did! The smaller-than-I'm-used-to 38mm case, which is only 5.4mm thick, fit my wrist like a dream.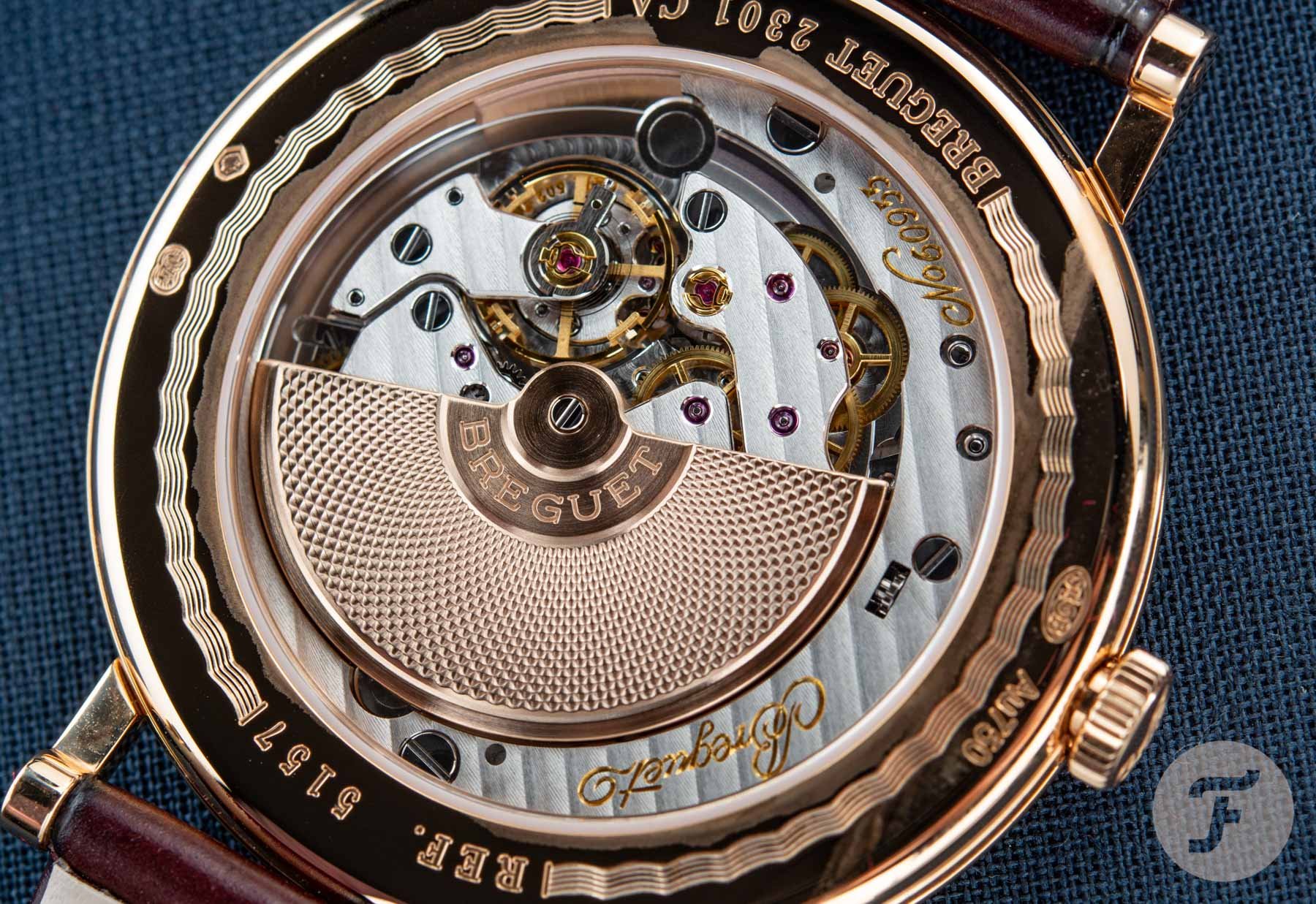 Although the attraction of this watch comes mainly from its coin case design, Breguet hands, and gorgeous dial, let's not forget about the caliber 502.3 inside, featuring a decentralized rotor. It is a real piece of art but also technically impressive, with beautiful decoration and finishing on the rotor and bridges, as well as a silicon balance spring.
I always felt a little bit too young for a Breguet Classique, and my interest was often in the Type XX (Aeronavale 3800) models on offer. But as it turns out, after having this one on the wrist, I started to enjoy these classic watches more than I ever thought I would.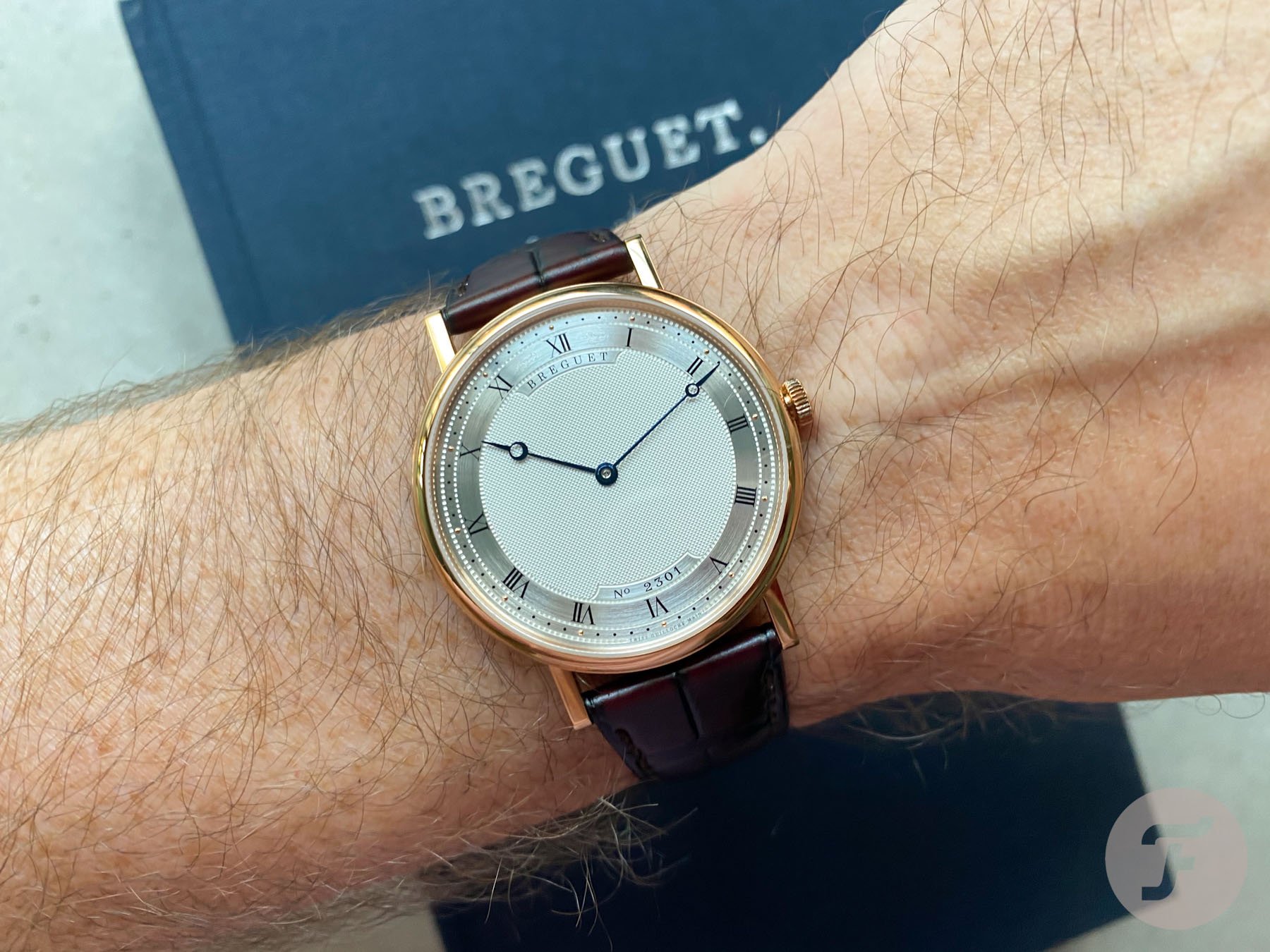 The retail price on the Breguet 5157 as it is shown here, the 18ct rose gold version, is €18,400. As that is a little bit out of my comfort zone, I think I would opt for a pre-owned version of the Breguet 5157. Either in 18ct rose or yellow gold, I have no clear preference about this. I can see myself 20–30 years from now, sitting in the sun, enjoying the view of the sea, while wearing this beautiful Breguet Classique 5157 on my wrist. What more could you ask for?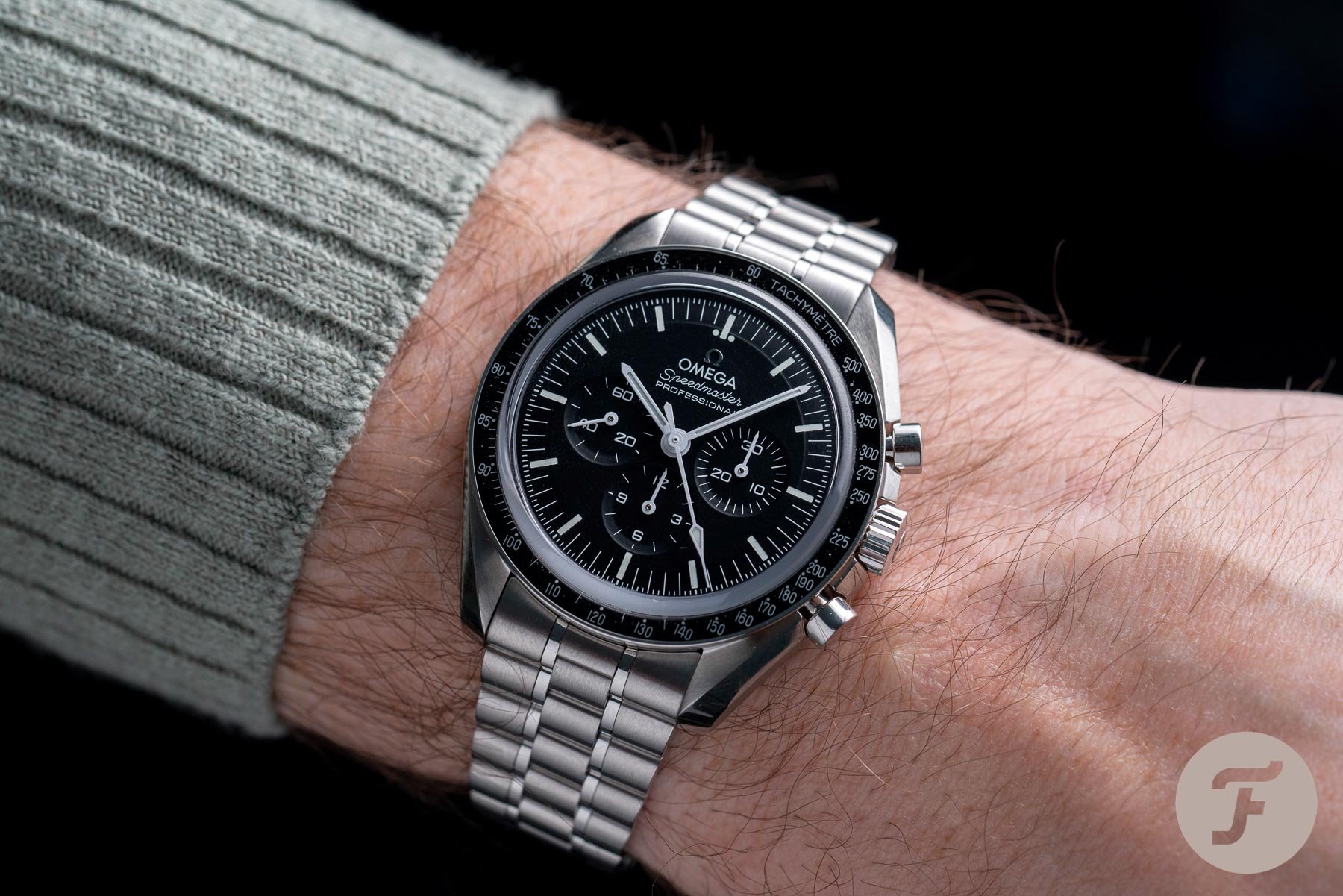 Omega Speedmaster Professional Moonwatch Master Chronometer
The addition of this one to my list is a no-brainer. Other than being a watch enthusiast, I am also a collector of Speedmaster watches. And I do not use the word collector lightly here. One who buys watches is not per definition a watch collector. There needs to be some kind of theme or system for one to truly be a collector. For me, the Speedmaster is the theme. My last modern Speedmaster is the Speedmaster Calibre 321 "Ed White", which I purchased about a year ago. My last "regular" Moonwatch, sans the Limited Editions, was in 2013. A standard 42mm Speedmaster Professional reference 3570.50. So, when Omega announced the new Speedmaster Professional Moonwatch Master Chronometer, I was very excited at the prospect of another Speedmaster Professional making its way into my collection. And I still am!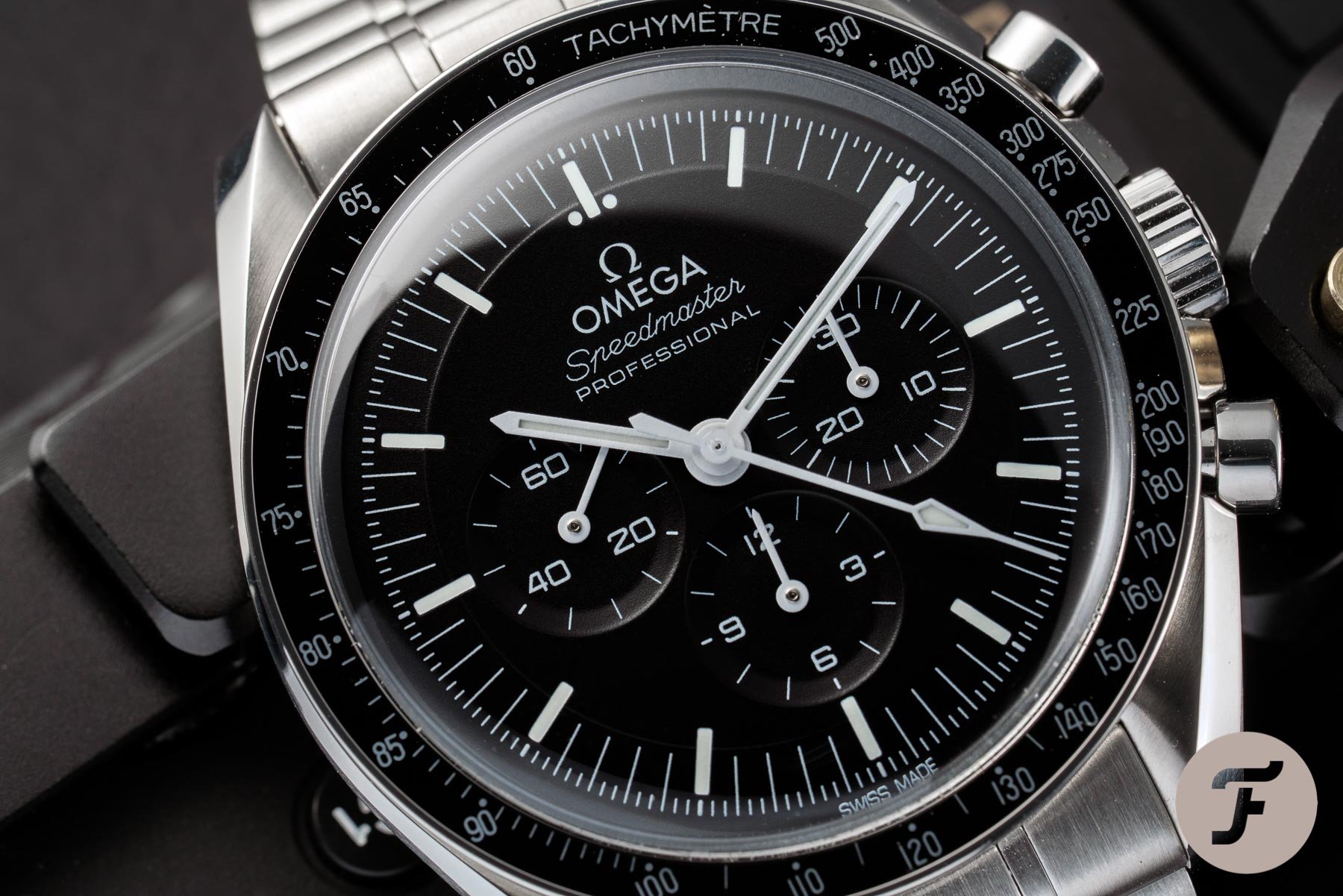 Being a collector, and I have several "standard" Moonwatch references, therefore this new Moonwatch Master Chronometer also needs to be added to the collection. I will go for the version with the printed logo, Hesalite crystal, and (closed) steel case back. This version also has the fully brushed bracelet, instead of the one with the polished inner links. If I didn't already have the Speedmaster Professional Apollo XI Moonshine edition, with caliber 3861 and see-through case back, I might have opted for the sapphire version of the new Moonwatch Master Chronometer. The prices of the new Speedmaster Professional Moonwatch Master Chronometer start at €6,200 for the Hesalite version on a stainless steel bracelet (reference 310.30.42.50.01.001).
Rolex Day-Date 18238
Although I don't like what's happening today with this brand — a topic we've been touching on for a long time now — I do like their watches. Especially the previous-generation or vintage models. They speak to me much more than the modern releases (with some exceptions). One Rolex wristwatch that has been on my wish list for a long time, and by that, I really mean a long time, is their Day-Date. I had the pleasure of wearing a Day-Date reference 18238 for a week or so when my colleague Gerard let me borrow one. This was about 20 years ago when I was still a student. Even back then, I constantly had the feeling that all eyes were on me when wearing it in public. Today it's probably even worse. But in those days, it was the sheer amount of gold showing on the wrist that was especially impressive. Even more so for a student in his early 20s.
The Day-Date never let me go, and I've tried many over the years. A Day-Date ref. 1803 had been on my radar, but I decided I want something more "solid", as I already have a Datejust from 1969 with that "pie-pan" dial and plexiglass crystal. I want to have something with sapphire, and a flat dial. Reference 18038 would be the first one that comes to mind, but it doesn't have the double quick-set (day and date). On the positive side, the 18038 is a little bit bulkier, which suits my wrist a bit better. But I do like a watch that is easy to set and use, so I've decided that the 18238 is the one for me. Preferably with a gold dial, and a German day indicator. The pricing on the Day-Date 18238 is, of course, also a factor that has held me back. But it seems the longer I wait, the more difficult it will be to find a nice Day-Date reference 18238 for a decent price. As it stands, the price for a full set, including the Rolex President bracelet, starts at around €14,500.
Zenith El Primero Rainbow Flyback
I've mentioned this watch before here on Fratello, but the El Primero Rainbow Flyback was one of my first encounters with Zenith. There's a little bit of nostalgia that comes into play here, as the watch itself is very 1990s. But I really do like it, including the stainless steel bracelet that it came on. This 40mm El Primero Rainbow Flyback Chronograph (reference 01.0480.405) has a case shape that no longer exists in the current Zenith collection. The black bezel has red minute markers, all the way to the 20-minute mark. On the minute sub-dial at 9 o'clock, you will find six sections in green, yellow, blue, and white. The small sword-shaped minute hand and the chronograph seconds hand are also both red. The Arabic numerals on the dial are often discolored due to the use of tritium lume. In short, there's a lot of good stuff going on, on the dial of this watch.
The movement is another good reason to want to own this watch (or any Zenith El Primero basically). The El Primero movement was one of the first automatic chronographs in the world back in 1969, and it was a high beat caliber too! Meaning that it runs at a frequency of 5hz, or 36,000vph. This Zenith caliber 405 also has a flyback complication — the cherry on top.
Zenith has produced several variations on the Rainbow model during the years, most recently in the Stratos and Defy lines. But this reference 01.0480.405 from the 1990s is still the best, in my opinion. Prices vary from €3,500 to €5,000, depending on the condition and whether the box and paperwork are still present.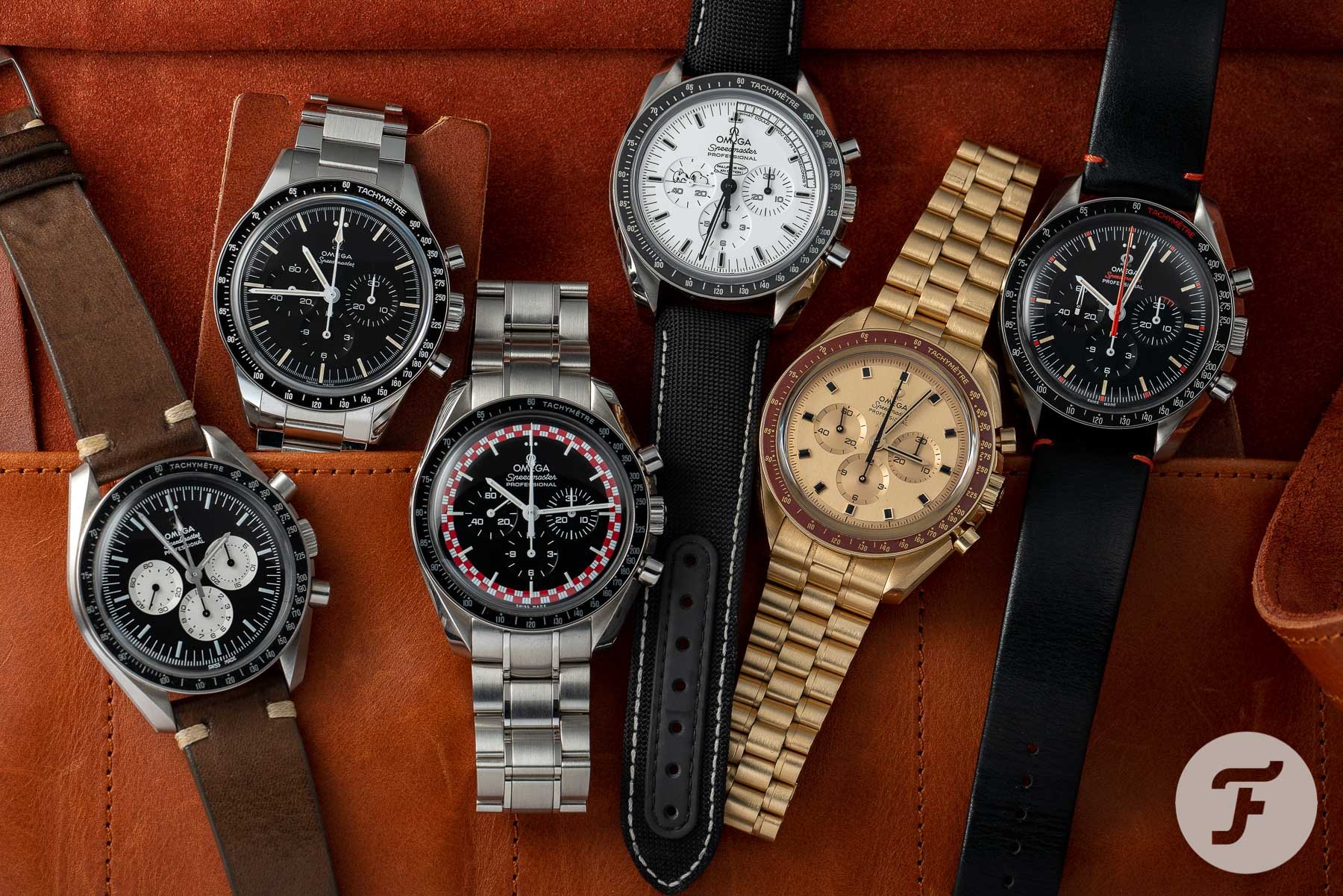 I am at peace with my collection
Reading back my wish list, I do feel a bit like a spoiled kid. To make it sound even worse, I have to say that I really meant it when I said that I don't really often feel the urge to buy new watches. As I mentioned at the start of this article, I have (or have already had) the watches I truly want, and it was already quite a journey getting there. To say that I am at peace with my collection sounds a bit better perhaps. So, keeping this in mind, this wish list contains watches that I think would add something to my current collection: watches that I feel I would actually wear. I've bought enough watches in the past that ended up in the box, collecting dust, and that's a pity. The watches on this list though would truly get plenty of wrist time and admiration from me.
But what about your collection? For those of you who have already been collecting for a long time, what are your do's and don't, and what's still on your list? And for those who have just started out, what would your ultimate collection look like? When will you be at peace? Share your thoughts in the comments below.