Rockstars And Watches — Interview With Periphery Founder Misha Mansoor
Q&A with Periphery guitarist Misha Mansoor about his watch collecting hobby
Recently, I chatted with one of my favorite artists, Misha Mansoor, about his newfound interest in watches and how it all started. Misha is the founder and one of three guitarists in the American metal band, Periphery. His collection starts with an interest in watch mechanisms and grows to the appreciation of design and history. Whether you're into this type of music or not, Misha is a highly knowledgeable and passionate collector of watches and one of the nicest guys in the music business.
Periphery is one of my favorite rock bands in existence. As soon as I heard the opening riff to "Icarus Lives" from Periphery's eponymous first album, I was hooked. The music is heavy for many tastes but is also incredibly melodic and downright impossible to play. Each member of the band is at the top of their game when it comes to their respective instrument. In my opinion, Periphery is one of the standout bands in the modern-day rock scene that popularized the progressive sub-genre of metal. Syncopation, dissonance, frequent time signature changes, powerful songwriting, and cutting-edge production are vital components of a Periphery album.
I began following Misha on Instagram quite recently, and his account was a celebration of his interests. His car collection is to die for as well as his extensive assortment of guitars. But it was his watch posts that surprised me the most. I reached out, and we talked back and forth about how he got into watches and which ones have ended up in his collection. Below is the transcript of that discussion, so please enjoy it.
Interview with Misha Mansoor
Ben Hodges: Misha Mansoor, welcome to Fratello. Before we get started, I'd like to express how much of a privilege it is for me to have you join us on our site. The last time I got to see you guys live was November 2019 at the O2 Forum London. Sadly, without Mark but a great show, nonetheless. It was made even more special by becoming Periphery's first-ever live album the following year. So, it was fantastic to be a part of the crowd for that — especially when "Blood Eagle" kicked in!
Obvious question first, but how has it been the past 18-months with limited touring?
Misha Mansoor: Honestly, I have been very fortunate in the past 18 months. I've been keeping quite busy; taking care of businesses, working on stuff with the band, working on music, solo projects, side projects — all that fun stuff. I've been nurturing some of my hobbies that I've always wanted to get into. I've just been trying to make the most of this downtime, so I don't really mind being home from tour — I kind of love it. So, it's been nice to have time to work on these other aspects of my life and my other interests. I realize it's been difficult for many, so I definitely consider myself very fortunate in that regard.
Studio downtime
BH: Have you guys been busy in the studio, or did you use the time to take a break or work on some solo projects?
MM: We've been writing new Periphery material — but it's very preliminary. And as we learned with Periphery IV, there's a lot to be gained from taking our time with it and taking breaks between the writing sessions, and assessing the work that we've done. So, we're going to continue with that format and flow. But already, the stuff that we're writing is super promising — I'm very excited about the vibe of things. I'm not entirely sure how it's all going to pan out because we're going to just continue working on that all year. I also finally put together a solo album after 15 years. I was proud enough of it to put it out — but I am sure everyone will hate it. I'm glad it will just be out, though, to be honest — it's probably more of a cathartic thing. And I've been doing some work on some side projects like Haunted Shores — which has been a lot of fun.
BH: I came across your IG account quite late, but it's been a blast following your antics, especially during quarantine. It certainly kept my spirits up. But I also took note of the sick watch shots you were sharing. How did you get into watches?
MM: As far as watches go, it's kind of interesting. I didn't really wear watches much; maybe when I was in high school, I had like a cheesy G-Shock at the time. It's funny because I like G-Shocks now. But Spencer (Periphery lead singer) had this Fossil watch. I guess he bought other watches for himself, and he wasn't wearing the Fossil, and he was like, "do you want this?" And I was like, "yeah, this is really cool," this skeletonized Fossil watch. You could see the inner workings, and I realized this thing was just working off of math and kinetic energy, and from an engineering standpoint, I found it so fascinating. So, I started looking more and more into this stuff, and I was wearing it all the time. It was a pretty entry-level watch, and I wondered what it was like if you spend a little bit more money. I started doing research about it and just fell right into that rabbit hole. And here we are a bunch of years later, and I'm in deep.
But I just find them fascinating, and I really respect the merging of art and engineering that goes into a well-made watch. I find it fascinating how especially nice watches can be accurate. I tell people it's kind of like vinyl as I am well aware that a quartz watch or Apple watch or whatever can do a lot more and do it more accurately. But it's this tangible thing that you've got that you get to interact with. That is beautiful for its faults and yet really phenomenally amazing at the same time. So, that's probably what I find so fascinating about watches.
The watch collection of Misha Mansoor
BH: What are some of the watches in your collection?
MM: So, the first proper watch that I got was this Oris Artix Skeleton. Think I was influenced by that Fossil watch to get a higher-end skeletonized watch. And I feel like a lot of skeletonized watches look kind of cheesy, but that one was kind of a classic execution. However, my mom has that because she just commandeered that watch one day, and she was like, "can I have it?" And I just felt like she should have it — she seemed to like it so much, and it made her happy. So, she is now in possession of that; I no longer have that watch. But it makes her very happy, so why not, right?
After that, I got a Nomos Ahoi Atlantik Datum — I really like the Nomos style. I like that it's a German watch, with an in-house movement. I love the Bauhaus aesthetic; I thought it was really cool and good bang-for-buck. Maybe not the most accurate watch in the world, but it's just very cool. I get compliments on that one a lot when I wear it out. It's between a sporty and a dress watch, I suppose. I don't really think of watches that way anyway, but that watch I thought was really cool. And I really dig the Nomos stuff, so that was the next one that I got.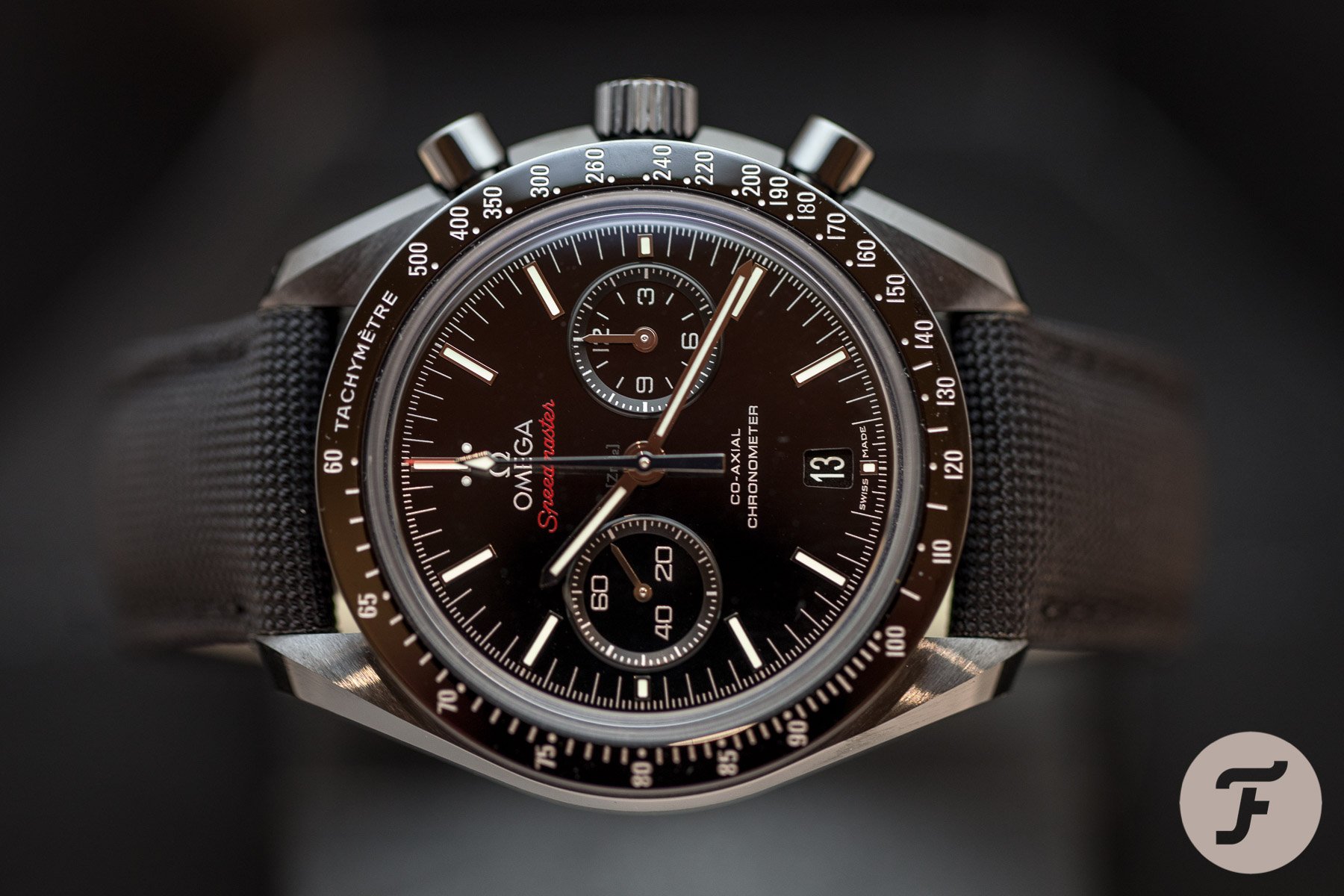 Joining the Dark Side of the Moon
MM: After the Nomos, I got the Dark Side of the Moon, which is one of the big boys. I was always fascinated with that watch. I always liked the Speedmasters; there's something very timeless and classic about them. I suppose it was because especially like the old-school Speedmaster has been around forever. But the Dark Side of the Moon is this ceramic variant. I really like the way that it sat on my wrist. It was probably one of the first watches that I thought was cool. But then when I had it on my wrist, I was like, now I love this. It taught me about the wrist test. And there were definitely watches that I thought I was going to love, but then when I put them on my wrist, I was like, "hmm, not quite feeling it," and vice versa. And the Dark Side of the Moon was an example of the opposite. After I tried it on my wrist, I was like yeah, I definitely have to find some way to get this.
Snagging the grail Rolex Daytona
MM: Then I managed to snag my grail watch, which was a 116500LN panda Daytona. I actually didn't do a wrist test for that one, but I just remember seeing that and being like, "that's the watch." That looks how a watch should look; it says everything I want it to say. And I love how incognito it is to a non-watch person — I like the silent flex. To those who know, they know, and to everyone else, it's just a watch that they probably think would cost $100, which to them is a lot for a watch. And a long story short, I came across it with a good deal on it. I wear that watch a lot, and it fits the wrist perfectly, which made me very happy.
Trading a guitar for a Zenith
MM: Then I actually did a trade with a buddy for a Zenith Stratos Flyback Rainbow. He's a business partner and one of my best friends. And I remember he was wearing it, and I was like, "that's a cool watch, let me try it on." He lost a bunch of weight, think he went vegan or vegetarian, and he was like, "yeah, I just don't wear it anymore because it looks kind of whacky on my wrist." I have a bigger wrist than he does, so we ended trading some gear. I think I traded a guitar and an amp for that. I use that watch a lot more than I was using that guitar and amp, so it ended up being a very good trade. That was a watch that was the opposite of the wrist test because I thought that was going to look terrible on me. But on my wrist, I was like, "wow, I actually love this," and I wear that watch a lot.
BH: Have any watches gained any sentimentality?
MM: I'd say the only watch that I have that has sentimental value is probably the Daytona. Just because it's kind of like a grail achieved if that makes any sense. Yeah, I think all of the other ones I could trade, and that would be fine. The proof of it is the fact that the prices are out of control and I could sell it for far more than what I paid for it. But I'm still holding on to it because that is one I'll keep for the rest of my life.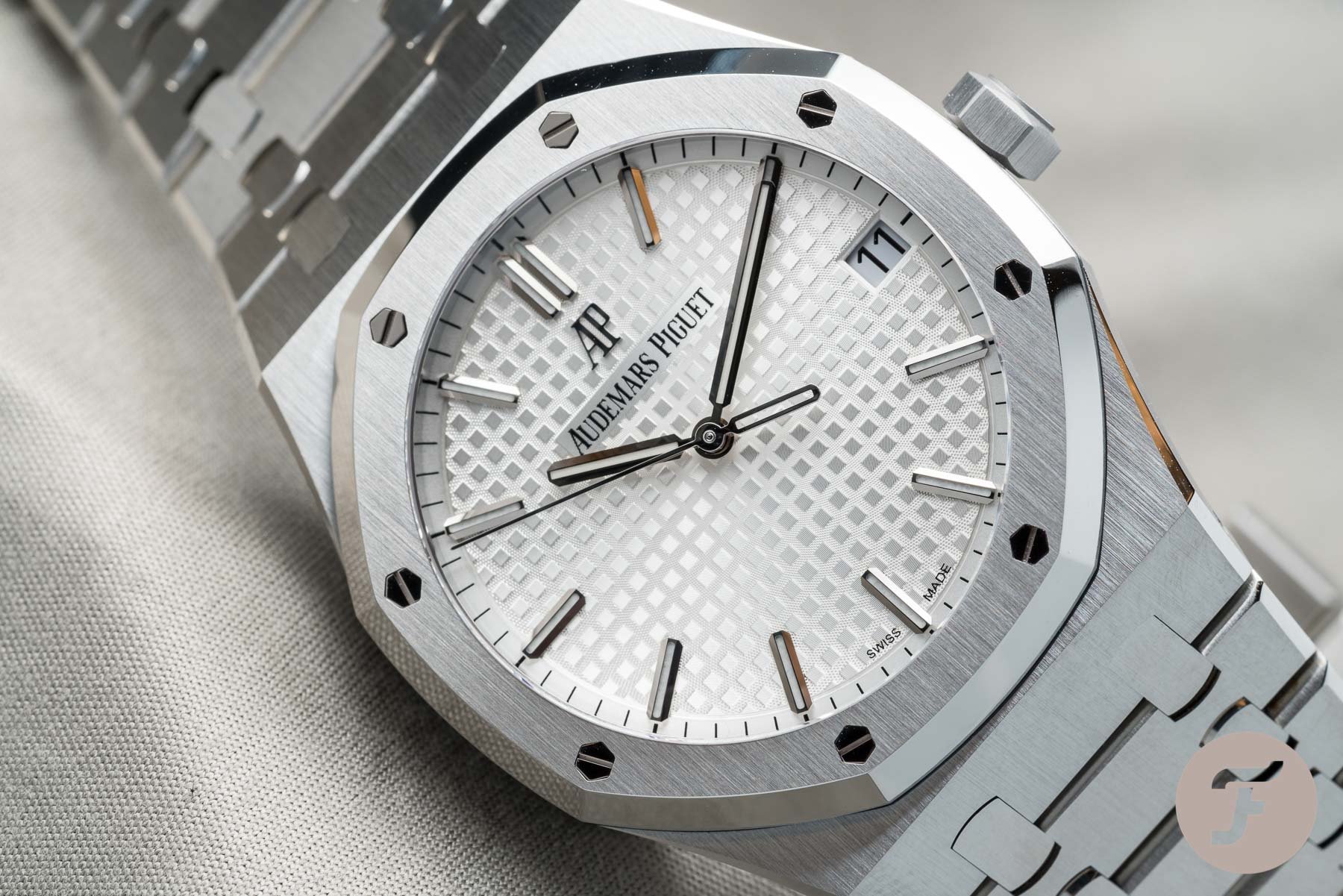 Lusting for Audemars Piguet Royal Oak
BH: Have your tastes changed over the years as you go deeper?
MM: I wouldn't say my tastes have changed. I mean, there are things that I always thought were beautiful but just couldn't justify or afford. There was a point in time where I was really looking at an AP; I think it was the reference 15500. At that point in time, you could get them for like $25,000, now they are almost double, so that's probably not going to happen. And even at that price, even at $25,000, it was quite a bit to ask for that watch. The new grail (because the goalposts keep moving) would probably be an A. Lange & Söhne, like if I could get like the Datograph or something like that, would be pretty sweet.
BH: Which watches have caught your eye recently?
MM: I'm after a good GMT, I think right now. That's probably what I am on the hunt for. And I really want a find a good Grand Seiko. There was that SBGH267 that I was obsessed with, and I still almost regret not getting it, I could have gotten one slightly below the sticker price, and now they are almost double the price as well, which sucks really hard. And I almost bought it and had it on my wrist, but it just wasn't quite doing it for me. Ever since then, I've been on the hunt for a good Grand Seiko. I don't know if those things count as my tastes changing, think it's wanting to build a nice robust collection.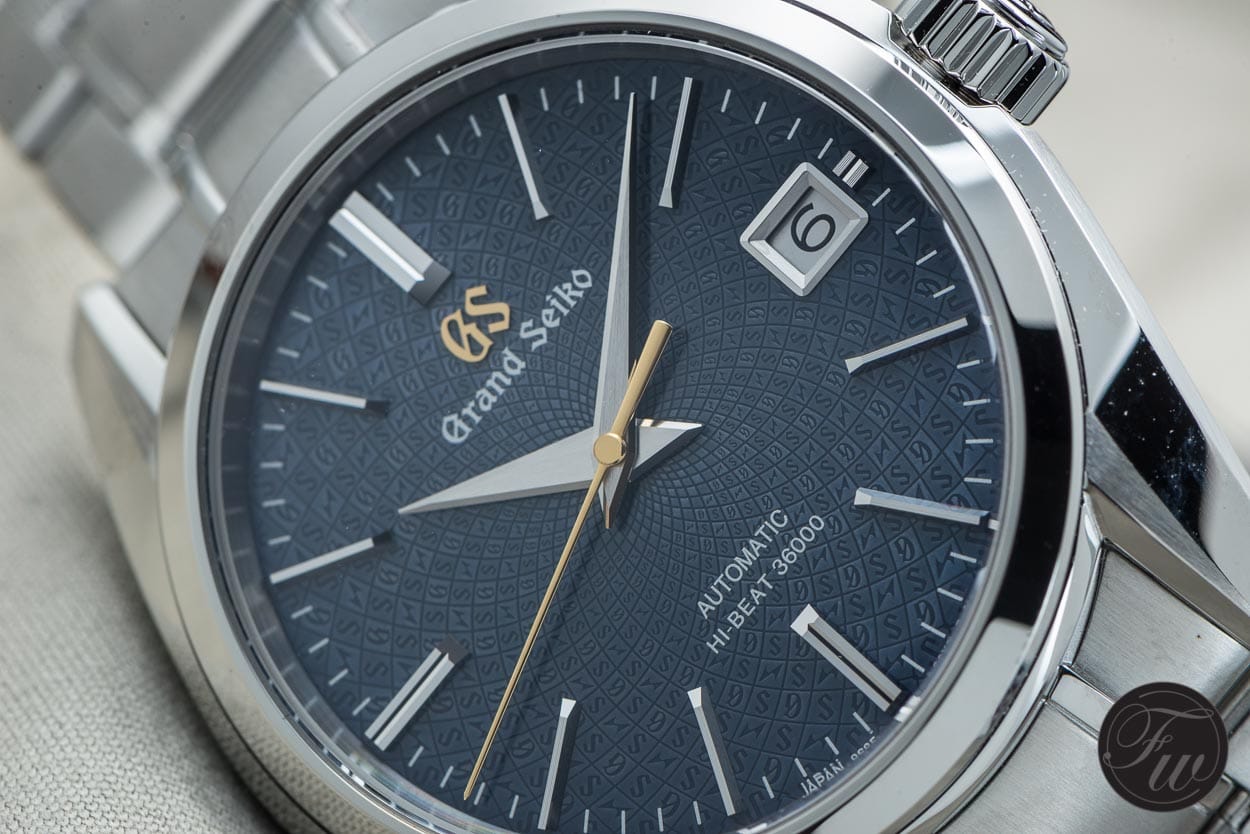 On the hunt for Grand Seiko
BH: I loved your image of the Omega Speedmaster Dark Side of the Moon. We're into Speedmasters around Fratello. And have created two limited editions in collaboration with Omega. What was it about the Speedmaster that made you pull the trigger to own it?
MM: I might have already answered the question about the Dark Side of the Moon. But as I like cars and racing, I will always be kind of drawn to anything that has ties to racing. So, that's probably why initially I looked at it. And I just love the design. There are some watches that are just timeless, I suppose. They haven't really changed much as they just sort of nailed it. It's sort of like the Fender Strat or Tele of watches. That's actually a pretty apt comparison if you think about it. Because all they do is keep putting the same one out, or re-issues of old ones, or whatever, But it's like they kind of got it right. If they tried to reinvent it too much, it'd be a bit much. Even the Dark Side of the Moon is a bit of a departure, but only just.
BH: Are many artists or peers in your field into watches, or is it quite a rare hobby in the metal scene?
MM: I'd say that in the music scene, I'm not aware of too many guys who are super into watches. I'd say it's definitely my car friends, as there seems to be more of a car×watch connection — but not everyone. I have some car friends who really love the engineering of cars, but not watches. It's just a very niche thing. As you go further down the rabbit hole, there's quite a barrier of entry because it can be very expensive, as you know. So, it's not really for everybody. I think a lot of people just look at it, and they're like, "how is that worth that much?" But, yeah, definitely the car scene; I have a lot more people that I nerd out over watches with.
Buying a beater watch for stage life
BH: Do you wear any watches on stage or while jamming?
MM: When jamming, I'll definitely wear watches. On stage, I don't because we tend to move around a lot. We tend to sweat; I mean, I don't think the sweat would really bother it. But a lot of these watches don't really love being shaken. And it seems unnecessary to kind of put it through that. Maybe I'd get a beater at some point or something that I wouldn't mind. Something that's not too accurate, to begin with. Because I think the accuracy of the watch would get kind of wrecked spending an hour with me on stage. But while jamming, I still would wear a watch. I wear one when driving and sim racing and stuff like that. I usually don't wear it in the shower or when I'm sleeping, but other than that — I have a watch on most of the time. I just want to be kind to them.
BH: This has been an honor to catch up with you, Misha. This is coming from a few of the Fratello team who are also massive fans of the music you create.
MM: But yeah, thanks for having me. And thanks for all the fun and interesting questions. I've never actually done an interview about watches before, so it was fun to nerd out over them and chat about them a little bit. Appreciate you guys having me.
Thank you to Misha Mansoor for offering up his time for this interview. You can check out his Instagram here for cool cars, guitars, and watches. And be sure to check out Periphery's music on Spotify here.