Size Matters: The Biggest, Baddest Dive Watches Around — Blancpain, Omega, Breitling, And More
For a deep-diving tool watch, size equals toughness
Most of us are caught up in the vintage-feeling small-watch craze of the times, myself included. But there is one dive watch that will never leave my collection, and it's 44mm, not a Goldilocks 38. I might never actually dive with it, but I could. It's about that bulletproof-tank vibe, so even if I can get a 300m-depth-rated watch at 38mm, it won't give me the same feeling of mental comfort. The firm embrace of 200+ grams of metal makes me think that I can do anything and go anywhere. So in the case of dive watches, yes, size matters.
For many of us, watches are virtual comfort blankets as much as they are symbols of success. Obviously, they are meant to give us the time of day at a glance, and for a diver, a reminder of how long you've been underwater. But the psychological benefits are of equal importance, even if wearing a world-record-beating dive watch in your home office defeats its reason for being. Could it be that a watch is actually on your wrist to install a sense of strength or the comfort of belonging to a group of enthusiasts,?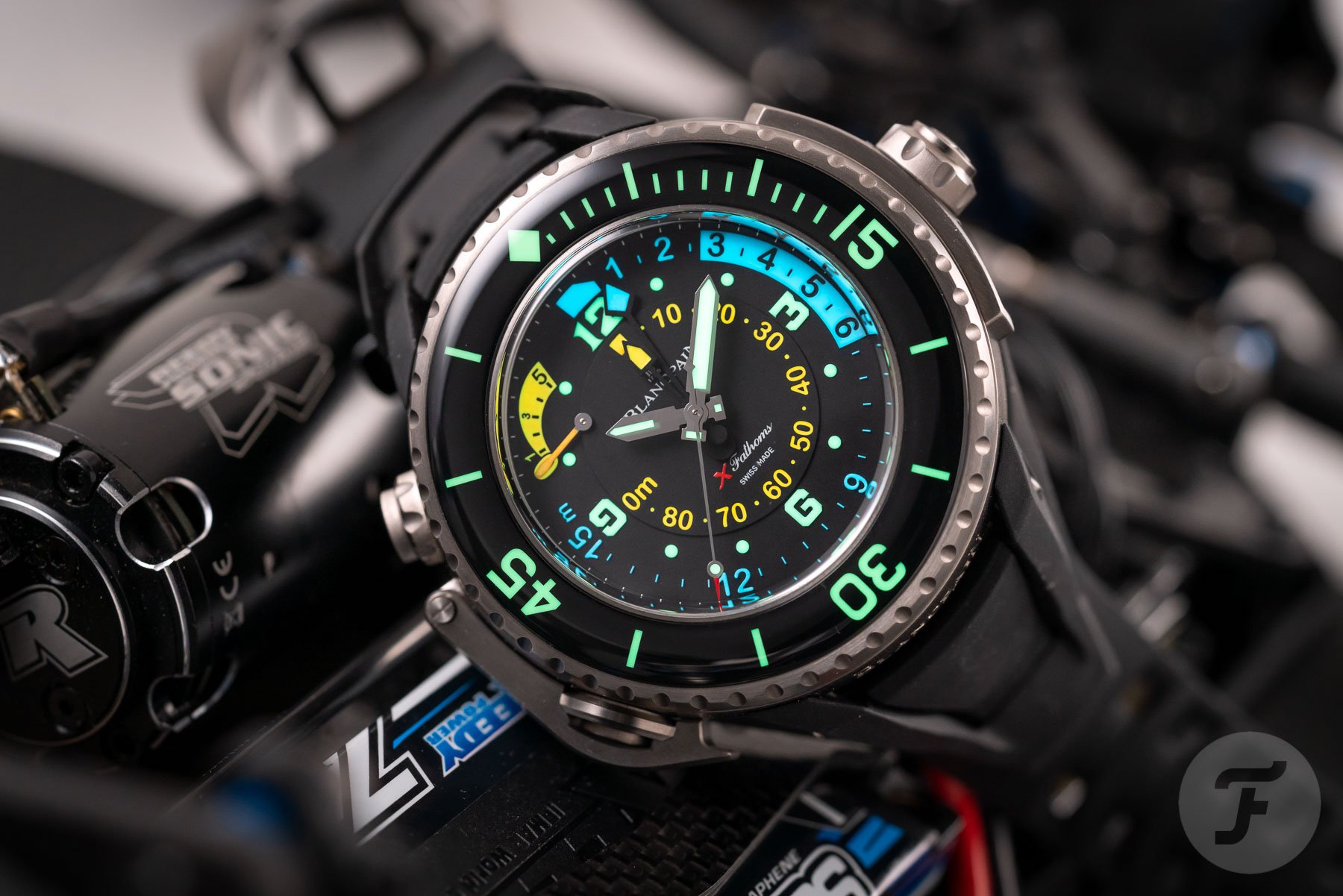 Blancpain Fifty Fathoms X Fathoms
The very first modern dive watch was the Blancpain Fifty Fathoms, so let's start this article with its tool-monster grandchild, the Fifty Fathoms X Fathoms. This seriously big wrist buddy has the FF genes but metamorphosized into a 55.6mm beast after some serious gym sessions. That's right: this is the Daddy. Unless you're a professional North Sea saturation diver employed on an oil rig, this will make you feel like a wimp. But for some strange reason, I still desire it, and it is even slightly comfortable on its alien-like rubber Bund strap. This is a machine for diving with a depth gauge, decompression valve, and the recognizable sapphire bezel. The 9918B caliber has mindblowing 411 components and 48 jewels, housed in a watch that costs close to €41,760. At this size, the 300m depth rating is meant for real dives, so suit up for your subaquatic mission.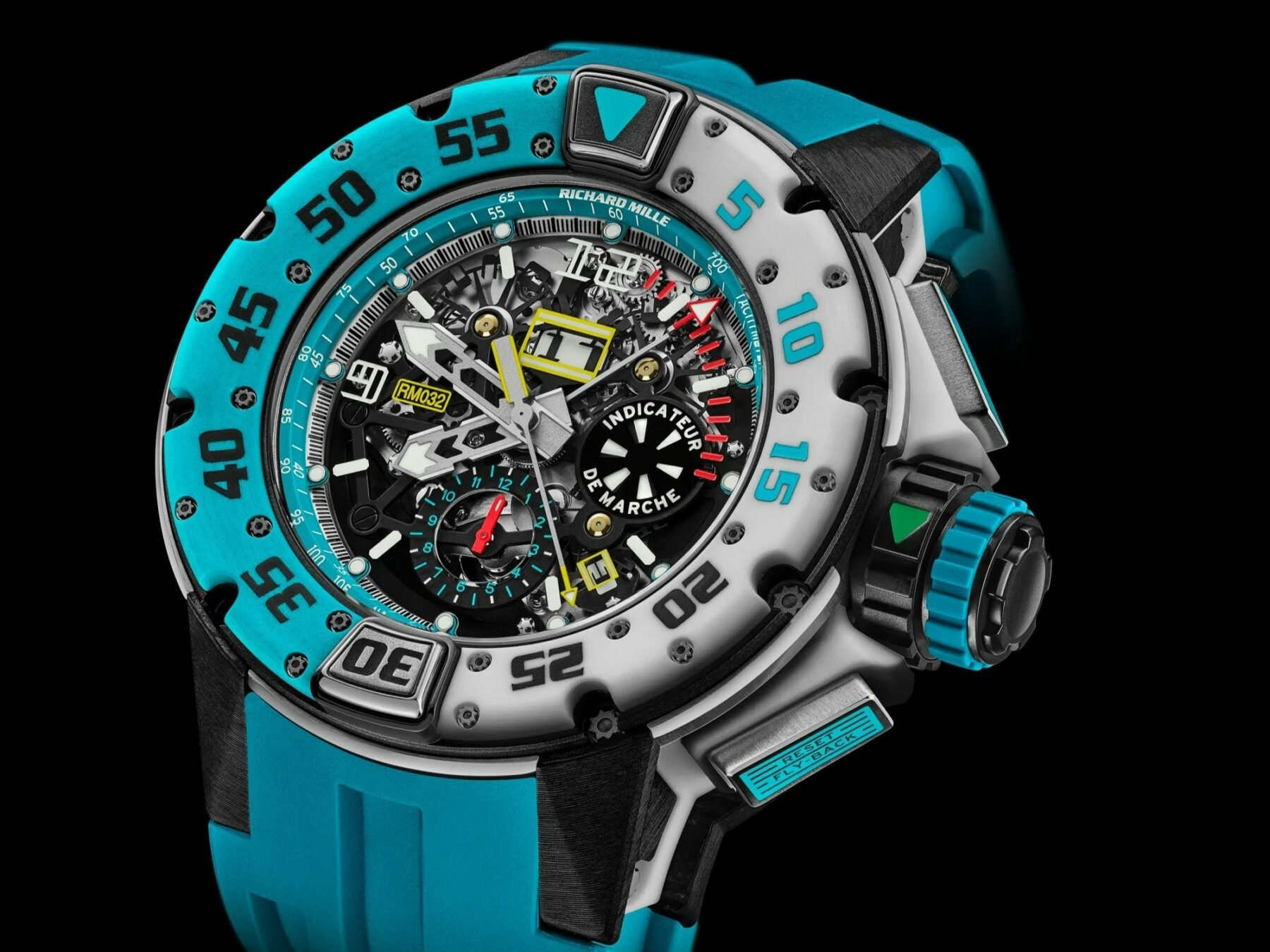 Richard Mille RM 032 Voiles De St. Barth
Yes, Richard Mille is the brand that has brought glamour to high-tech watchmaking and an impossible lightness-to-size ratio. With Mille's instinctive marketing moves, the cushion-cased flyweight wonders grace the wrists of sportsmen from Tennis to F1, but dive watches? Yes indeed, and Richard has not held back on either the tech or the size. I know, I already mentioned the RM 032 in another article this year, and it is way too big for me, but what the heck… I love it! No matter its infinite lightness with lugs and back in Carbon TPT, it is huge. The rest of the case in Grade 5 titanium and Quartz TPT encloses the madly busy dial hiding a function-packed tool with a flyback chronograph. At 50mm, you might call the RM 032 gargantuan, but it's a very capable companion no matter what sport you practice, aquatic or otherwise. Just make sure your wrist can handle the size and your wallet can take the serious cost of €210,000.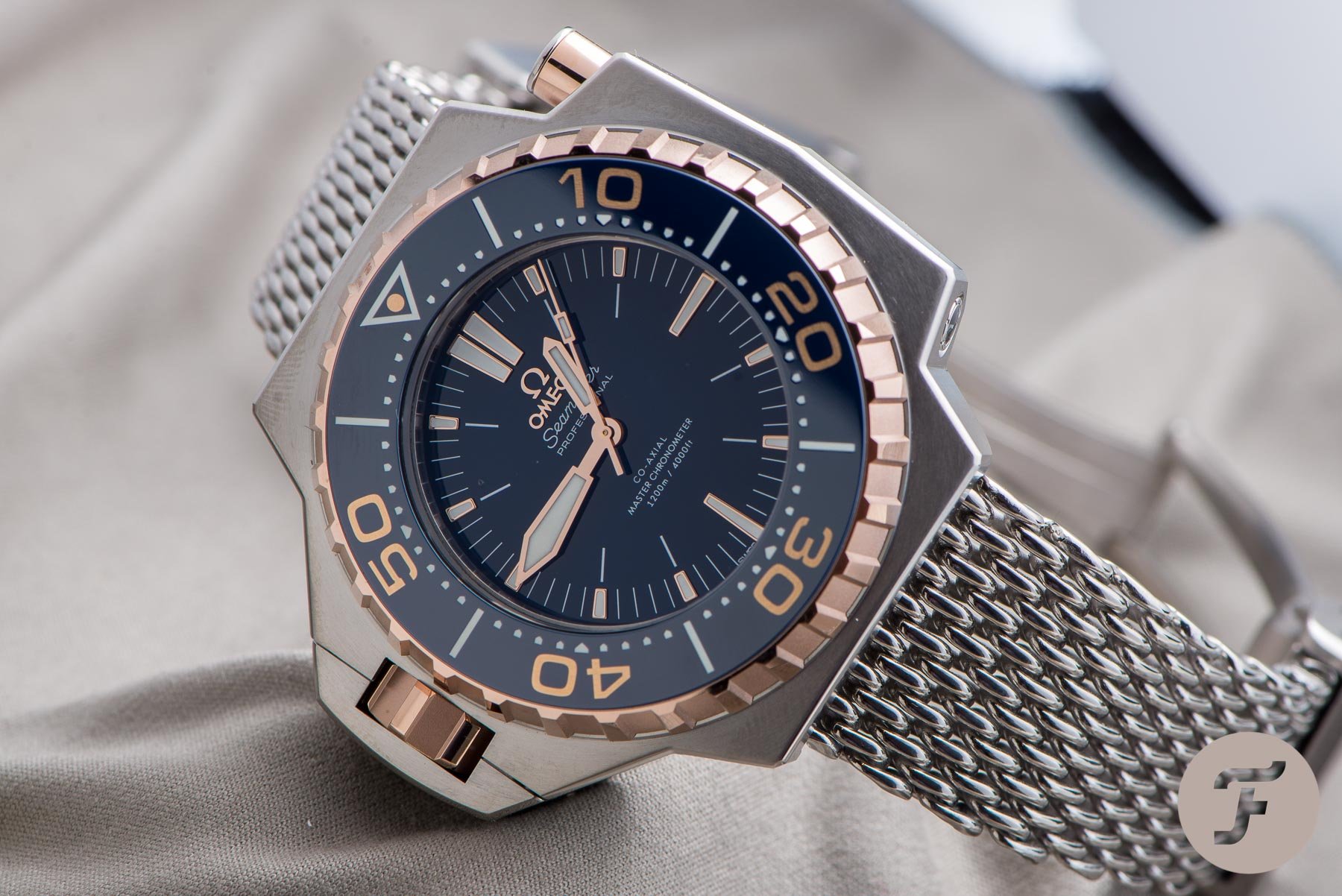 Omega Ploprof
Omega has two massive and capable dive watches — the Ultra-Deep and this. The Ploprof is the OG of the genre, and as unlikely to see on a formally dressed wrist as a Submariner might. But if you're feeling brave, why not upset the purists with the delicious (and discontinued) combination of titanium and Sedna Gold? It might no longer be a scratchable dive monster at around €18,000, but that blue dial and rose gold bezel are gorgeous. Unlike a Rolex, the Ploprof is a lovable rogue of a watch, and it won't put you in danger with the spate of watch robberies escalating. In fact, this angular hunk of metal is big enough to scare off any urban predator. Will you dive down to its 1200m depth rating? I didn't think so, but the titanium will make it lighter than you think, and for me, it's the pinnacle of diving grail watches.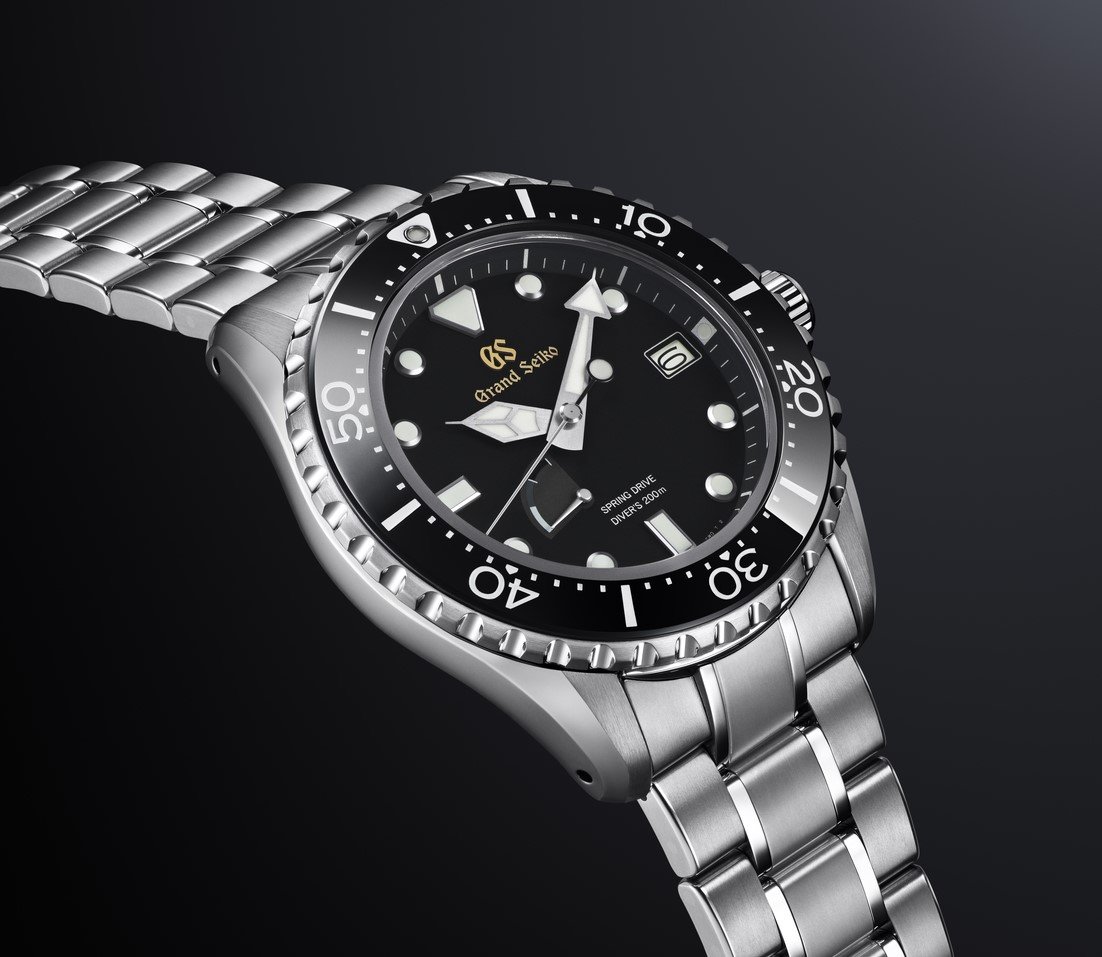 Grand Seiko SBGA463
Grand Seiko does intricate detailing like no other brand, making its dive watches ever-charming. Without the western history of Rolex, Omega, or Blancpain, there is a freshness to their design. And coming from the formerly insular world of Japan, they do not look like the well-known icons of the genre. All the better to enjoy the 44.2mm rounded, muscular shape of the SBGA463. It is the smallest dive watch here and deceptively light. It won't wear like 40mm, but I'll tell you this: size is one thing, and the hard yet lightweight high-intensity titanium is another. With the ABC of ergonomics that comes with Seiko's Grammar Of Design, these 137 grams will feel strangely soft on your wrist. The pièce de résistance? A touch of gold in the logo and an accuracy of ±15 seconds per month from the smooth hybrid 9R65 Spring Drive caliber. Get it for €7,700 from Grand Seiko.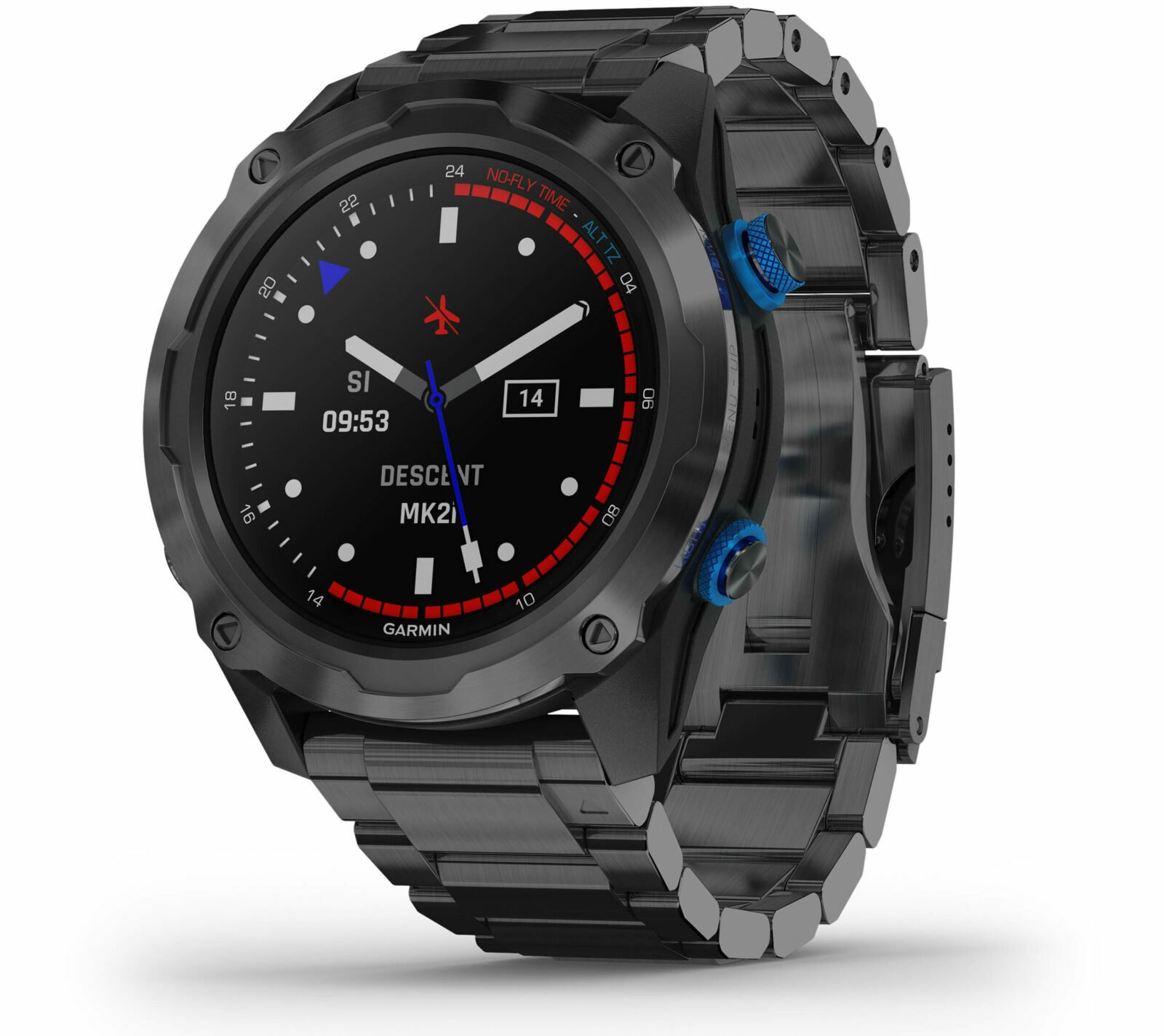 Garmin Descent Mk2i
Are you mad? I know it feels like heresy, but let's try to be of our time for once, even if it hurts. We love mechanical dive watches, but most serious recreational scuba divers use them as a backup. This 52mm Garmin Descent Mk2i in black titanium, as much as it pains me to say it, is a tool of today. Multiple dive modes can handle various dive types down to 100 meters, such as single or multiple gas dives, gauges, closed-circuit rebreathers, and more. These modes are customizable, and you can track and share your dives via the Garmin Dive app. But you can't wear this après-diving while sipping a Negroni at the beach bar. For that, I'd rather follow RJ's example and wear a Ploprof or another charming mechanical beast. The price reflects the serious nature at around €1,500.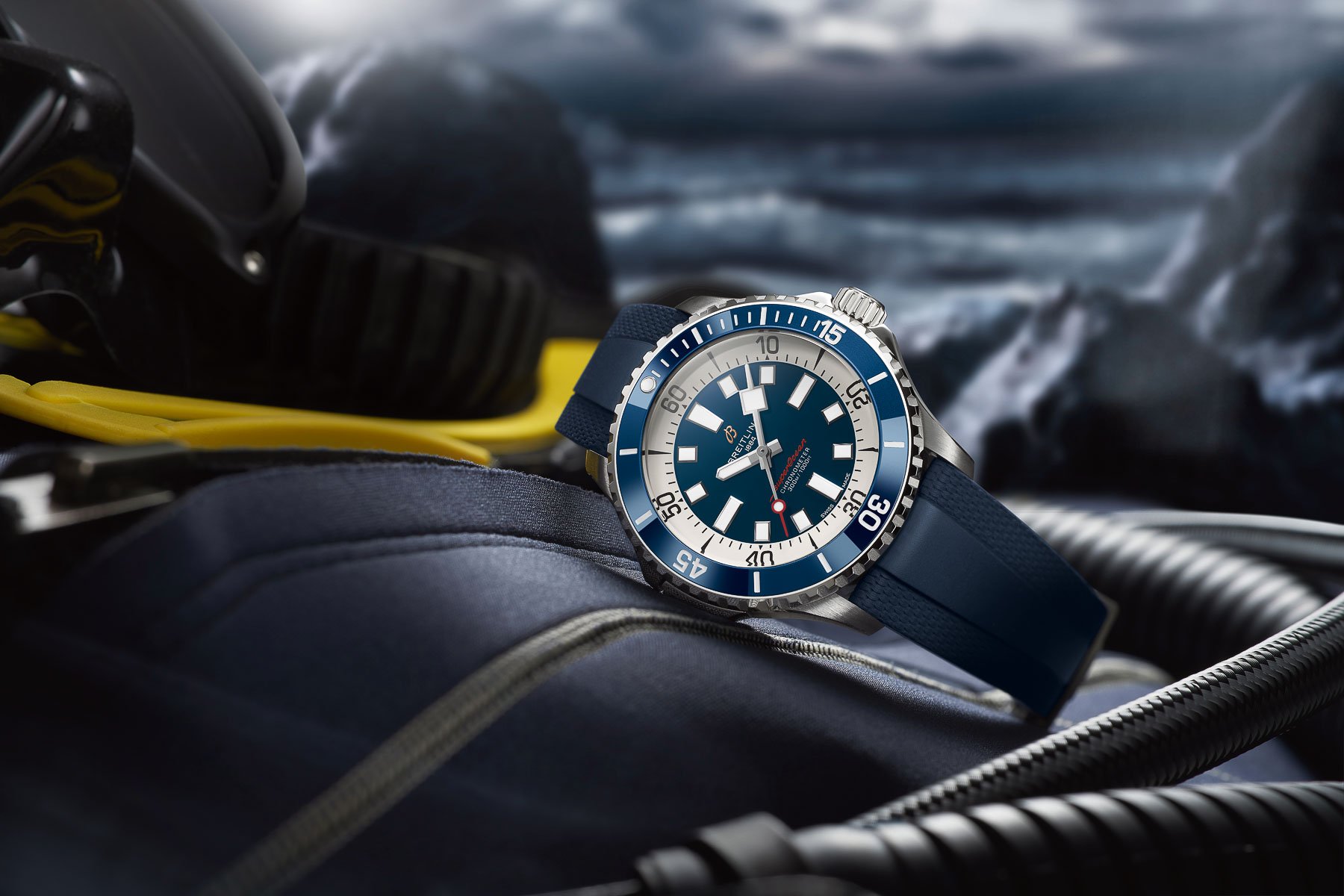 Breitling Superocean 46
Breitling refuses to give up its big-size weapons, and here is the proof. For €4,650, even the rejuvenated Superocean series comes in a BIG 46mm case. Its 13.2mm thickness is not bad for the broad case, and it comes on a rather nice rubber strap. But even with the retro design of a steep amphitheater in silver-white for a minute track, it's big. And will feel very much like a large diver's watch. True, you can now get tool watches with a 300m depth rating down to a slim 38mm. But that's beside the point. Breitling is known for pilot watches, but with the SuperOcean, as Mike Stockton said in his story this summer, the brand finally has the diver to compete. And for some of you with arms much bigger than mine, yes, a 46mm steel case is exactly what you wanted, and that is all good. The new Superocean is a great watch. I just wish the dazzling colors were also available in the bigger sizes.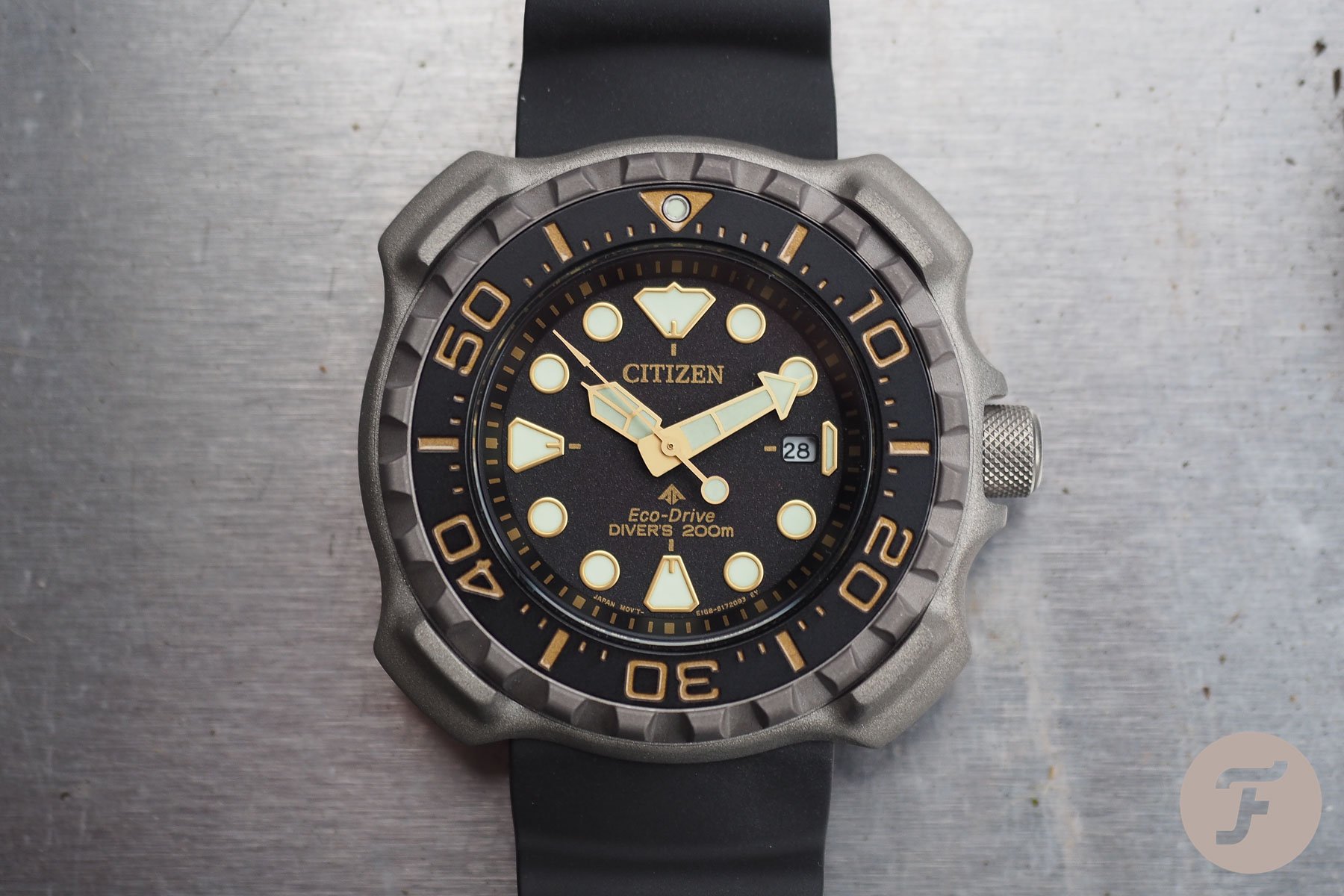 Citizen Promaster BN0220
Like a welcome breath of '80s cool, the unfeasibly lumpy Citizen BN0220 reminds us of a 1982 classic. This dive watch could not come from any other country than Japan, and from me, that's always a compliment. A massive but lugless 45.8mm square-ish case has its weird shape forged from Super Titanium Duratect MRK. In other words, it's titanium with a silky surface-hardening process to create a tough but light diver. Every time I see one of these (thanks a lot, Mike…) I get the urge to buy one, and why not? At a silly value-driven €500, this is a studied, cool alternative to the Seiko Tuna, a round tin-can classic that doesn't fit everyone. This short but stubby diver has a massive presence but a comfy and light fit. And come on, you gotta love those massive gold-edged indices and Citizen-pure hands.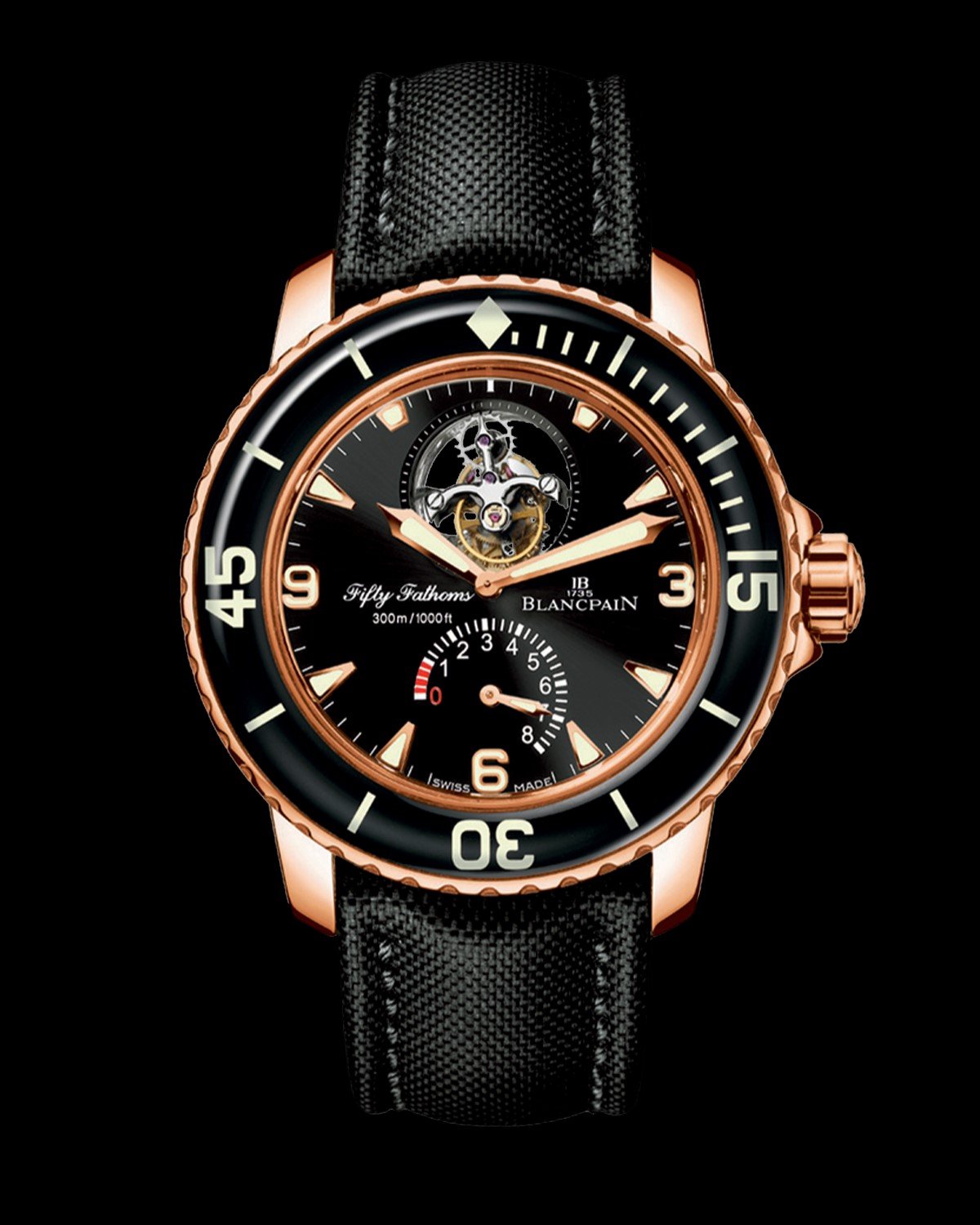 Blancpain Fifty Fathoms Tourbillon 8 Jours
Yes, the last entry is another Blancpain. Why? With the 70th anniversary of the Fifty Fathoms coming up next year, it befits the story. Bookending this article is the direct opposite of the Fifty Fathoms X Fathoms that I started with, and for a glittering reason. At €137,100, this is an investment in 45mm Fifty Fathoms history. Or is it actually a well-deserved celebration of the very icon that laid the foundations for dive watches in 1953?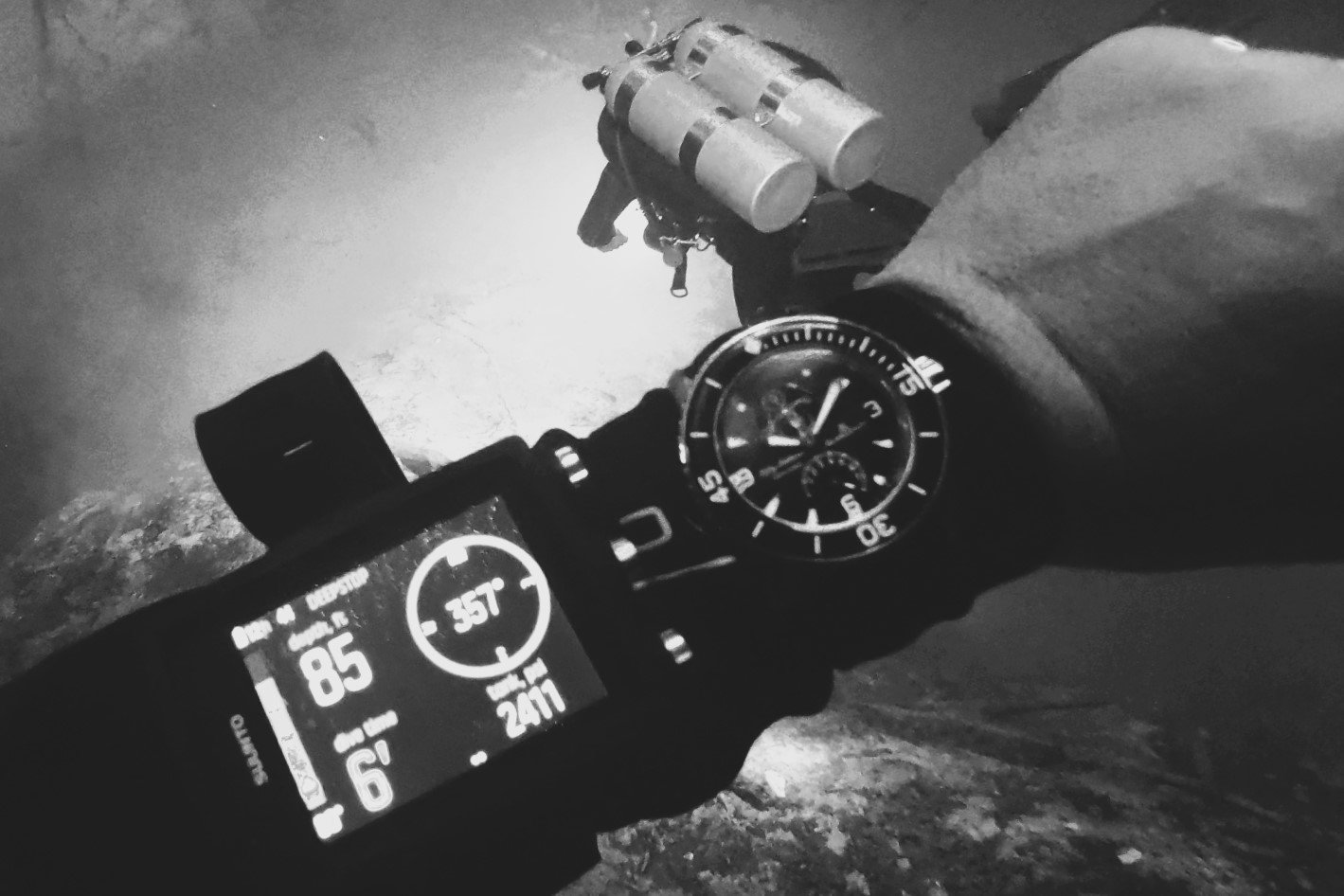 Suffice it to say, even with this drop-dead gorgeous and very schizophrenic "tool" watch, some men dare. Yes, the image above is from my good Instagram friend @watchleo, taken where? Cave diving in Mexico, with €100K+ rose gold Fifty Fathoms with a freakin' tourbillon, that's where. Beat that and you might win a prize. In fact, Blancpain should issue you and my daredevil friend a special certificate.
Yes, Fratelli, there are omissions from this incomplete and subjective list. Rolex recently dropped the massive 50mm Deepsea Challenge, which you can read about here. I feel it's too big even for this list, but do let me know what you think and whether you have some personal massive favorites.
Find me and follow me: @thorsvaboe