Take A Ride On The Quirky Side With Vintage Watches
Pushing watch collecting beyond obvious objects of desire brings unimaginable satisfaction
I have built a reputation as that guy who collects unusual watches. I admit that some of my watches are pretty bizarre, but that's not their unique selling proposition. For me, they are the most surprising, inspiring, and creatively original timepieces. But what's more challenging than finding many of them is finding out that they even exist in the first place.
I must admit, I don't like collecting. I don't like collecting as a word that's supposed to describe what I do. Merriam-Webster defines collecting as "bringing together into one body or place." That always sounded too simplistic to me and too insufficiently appreciative of what I do. It sounds way too easy, like just picking up obvious stuff laying around. With recent vintage watch hype, the word "collecting" also conjures up images of money. And not in a good way…
It's all about excitement for me
I find myself more of a watch explorer rather than a watch collector. In fact, my absolute joy doesn't correlate with the size of my watch collection and the number of watches I own. And that's crucial for understanding why there are more and more pieces coming into my collection at any given time. It's not about reaching excitement waiting at the end of the road. For me, it's about reliving those moments of overexposed joy when I discover a new timepiece.
An obvious way
The question now stands, what are the parameters of a newly acquired timepiece that brings so much excitement? For some people, it is acquiring a new Rolex GMT-Master 1675. You just need to be patient, do your homework, don't make hasty mistakes, and buy the seller. And a few other hints Mike mentioned here. Been there, done that. It's nice to have a GMT-Master thousands of people have, but… It's boring for me.
Unexplored territories
So instead of dedicating 100 hours searching for one particular watch, I devote 100 hours to finding a watch I haven't heard of before. I am constantly exploring and making my list of watch wonders infinitely long. When I acquire something, it's often random, and the result of constant learning. Acquiring and maintaining a timepiece that has been hardly covered before is an entirely different story.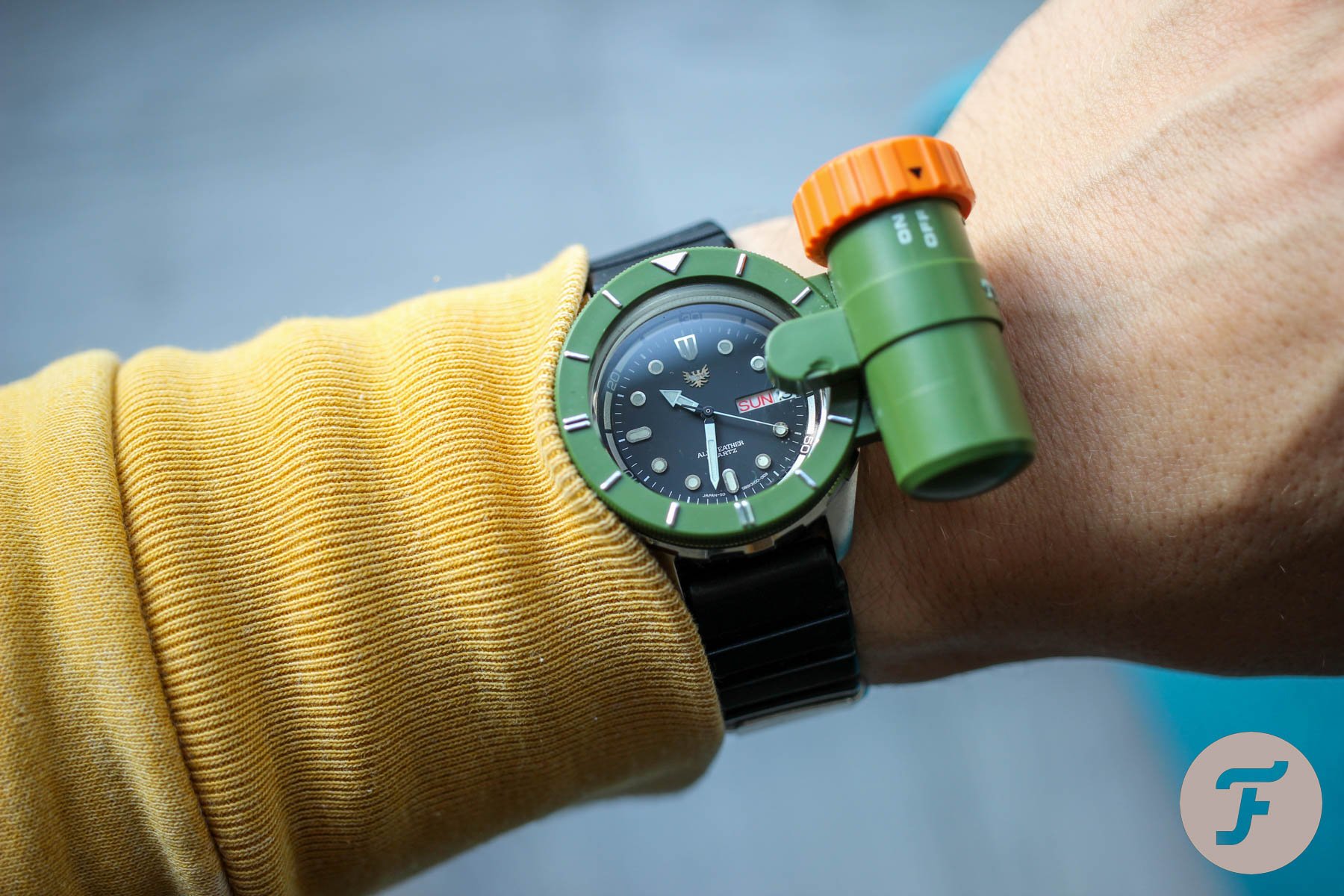 My story
I believe each of us has a watch collecting path unique to ourselves. Unless it's a strict, calculated investment approach. I spent ten active years in creative advertising pitching top clients outside-the-box communication ideas. I really appreciate the originality, simplicity, and impact of an idea. That's why the market value of a watch is not a priority in my search. One day, I can storm into the office with a €20K Mido "Rainbow" diver and the next day with a €300 crazy quartz Orient with a flashlight on it. The same person and the same circumstances in just two days. Equally happy and equally self-confident with the wrist choice. Still sane. That's me.
How to do get into quirky vintage watches
I often get questions about where I get all of these watches. It's challenging to explain, how to find a watch that I don't yet know exists. Honestly, I have no clue where or how I learned about the Mido Radiotime, Mondia Top Second, Lip Thermometer, or the recently featured Seiko 11A. There is no special magic, just dedication and discipline.
All you need is to have one watch to be interested in and it will take you where it took me. This is what I do usually do. First of all, I keep a list of oddities that attract my eyes. When the kids fall asleep and I am in the mood to do some searching, I open Google and type some watch names in. I hardly get an opportunity to instantly acquire a particular one, so instead, I try to read something about it. That kind of search usually leads to some scraps of information I find on old personal watch blogs, foreign forums, past auction listings, scans from books, old manuals, patents applications, and I-don't-know-what else.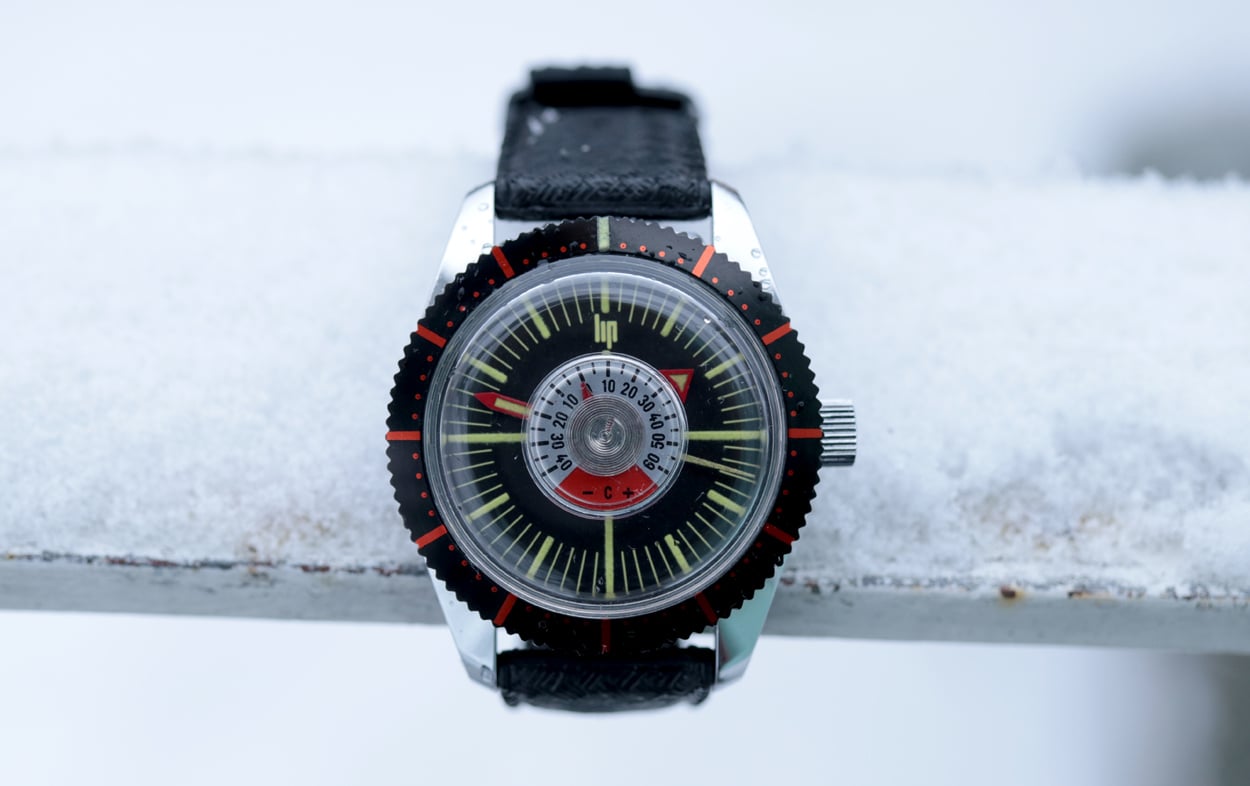 Golden rule
Never skip a suggested link and always individually study each of them, no matter how dead-end-like they seem to be. In deep, thorough, and careful reading is where the jackpot hides. I've found plenty of crucial information, pictures, or mentions of other interesting watches in a single paragraph on some well-hidden site.
What's also important is to revisit the search. Most days, you will find just about nothing. But another day, the ever-repeating journey of clicks can bring you exactly the results you want, or to a completely new discovery. Something pops up that didn't last time, or some content could have been added since the last time you looked. That's actually what happened with the Mido Radiotime. After I first found it, I read everything there was on it. I googled it repeatedly for the next five years every two or three months until I got lucky.
Play-time
Getting a quirky watch often means creating a profile on a local auction site, which can be a real pain. Sometimes, it's impossible without the help of a local collector with a physical address in the same country. This is the way I've shopped in Sweden, Norway, and Belgium. Other times, you have to get ready to checkout on some spooky-looking sites. I've bought watches this way anywhere from Indonesia and Russia to Romania and Mexico. Statistically speaking, gambling works. Google translate has become as essential a tool as the internet itself.
Make friends
I hate business networking. I hate going to events and having a little chit-chat about anything and nothing with people I don't know. Interestingly enough, I love to make friends in watch circles. Why? Because it's different. It doesn't have a business goal and that's the beauty of it. It's never planned, and it always just comes out of nowhere. It's sellers I buy from, it's readers on Fratello, or it's fellow collectors who I enjoy talking to. Some of them I'll know for years, we stay in touch, and they often share interesting findings with me.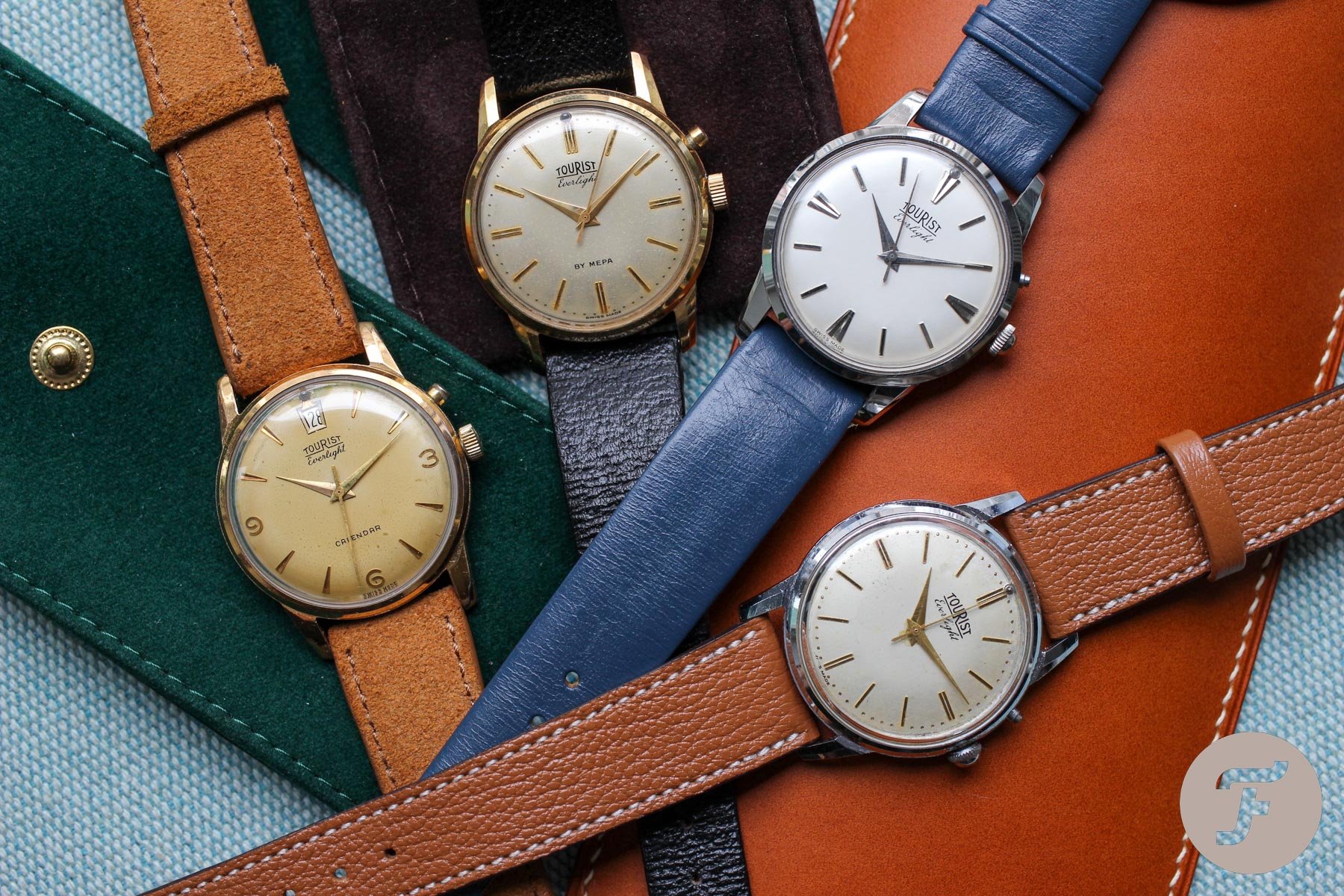 The dark side of quirky vintage
Finding quirky watches may be a challenge. And unfortunately, it's also a challenge to get them serviced upon arrival. The Tourist Everlight is a nice example in which my watchmaker had to face even some electrical issues. Not every watchmaker is ready to greet customers like me with a big hug. Based on the number of messages I got from readers and followers about the Tourist Everlight and the Ernest Borel Flash, finding a trusted watchmaker is a constant challenge for our readers.
Expensive and delicate
It's really sad that you have to pay almost the same money for a service, no matter whether it is a €20K Rolex GMT-Master or any €1K quirky watch. Sadly, servicing a quirky watch might be even more delicate, because there is a higher chance your watchmaker can get a Rolex Submariner than a Citizen Challenge Golf or a Gruen Airflight.
Spare parts issue
I remember at least five to seven watches in the last two years that needed a special part to be manufactured from scratch or adjusted from a similar existing part. One time, it was drilling a pivot into a balance staff, and other times, it was a chronograph reset lever or special pusher cap that needed to be reproduced from scratch. That's a huge amount of skill and patience needed from a watchmaker.
You can easily imagine how many hours go into manufacturing those miniature parts. I see the bills I get from my watchmaker, and I can tell you, he is not billing me every hour he spends on my watches. Business-wise, I am not really a good customer for him. I wouldn't be able to bring so many quirky watches back to life without his support and friendship. Well, that, or it would have cost me way, way more.
No pressure, but start ASAP
Despite having the most fantastic watchmaker I could ever dream of, there are still a few watches that are waiting in a drawer and waiting for some parts that can't be reproduced. And I guess it could easily take ten years until they resurface. So, if you were thinking about getting into the "quirky" watches game, don't plan to make it your activity for retirement. Start now, have patience, and enjoy the ride. Happy hunting.