The Show 2022 — My Visit To A Slightly Different Watch Fair
Bringing together brands and enthusiasts in Hamburg
Watch events are slowly returning. They are a fantastic chance to see the novelties and to try them on your wrist. To reduce the risk of attendees infecting each other, big international events have strictly limited the number of guests. Only a part of the Fratello team has been in Geneva this year. All the more, I welcome local watch events taking place close to my home — events like The Show.
For far too long, Hamburg was considered an unfavorable place for the watch business. Munich was the German city where the watch industry expected to encounter a much more promising audience. Accordingly, Munich has been the venue for the respected fairs Munichtime and Inhorgenta. But times have changed. Probably because Hamburg has become increasingly attractive for tourists, more and more watch brands have established their boutiques here. Today, Rolex, Omega, Seiko, Cartier, Tudor, TAG Heuer, Breitling, Patek Philippe, Montblanc, Hermès, Bvlgari, Casio/G-Shock, and Porsche Design are represented here through their mono-brand stores. There are even several watch brands that call Hamburg their home. Also, internationally known jeweler Wempe has its headquarters in Hamburg.
The time for a watch-related fair in Hamburg had come. In 2020, a jewelry and watch fair called "The Show" was launched. I must admit that I only became aware of The Show in 2021. Even then, I only heard of this event because a watch-collecting friend asked if I would like to join him on his visit. The people behind The Show quite clearly refrain from advertising it on the established watch channels. This year, however, I was already aware and didn't miss the opportunity to attend. The Show took place from Saturday, October 1st until Monday the 3rd. That Monday was a public holiday in Germany. I visited The Show on Saturday and Sunday.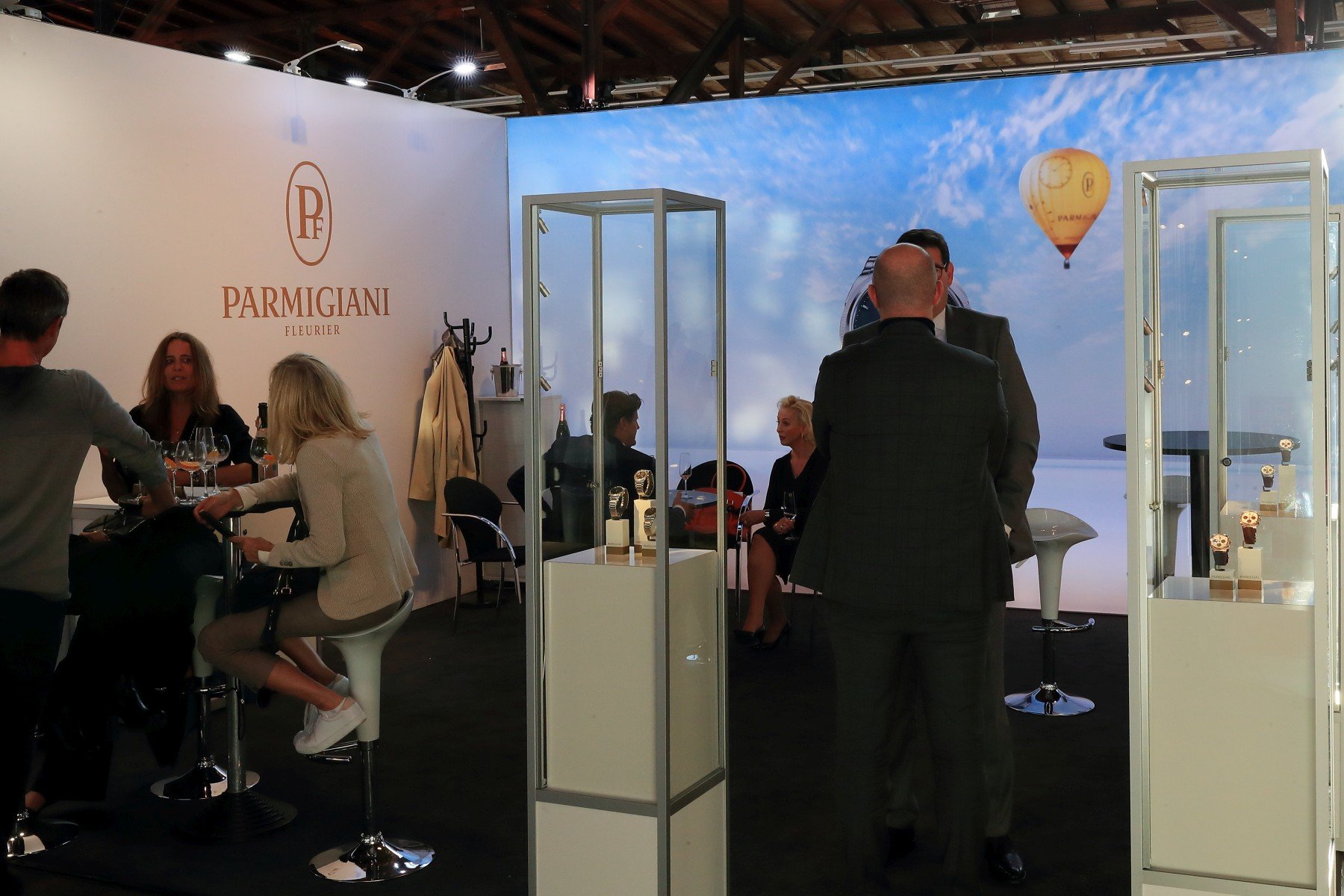 Creating an attractive lineup
The selection of exhibiting brands certainly decides the attractiveness of such a fair. The focus here clearly was on jewelry. But there were quite a few watch brands as well. A total of 17 brands were presenting themselves and their current collections — Baume & Mercier, Blaken, Byrne Watch, Carl Suchy & Söhne, Casio, Doxa, Ebel, Eugen Wegner, Franck Muller, Garmin, Junghans, Meistersinger, Parmigiani Fleurier, Pequignet, Perrelet, Raymond Weil, and Une. That's a well-balanced mix of smaller and bigger as well as more or less widely known brands. Parmigiani was clearly the hottest watch brand at The Show, and, of course, I spent some time at its booth.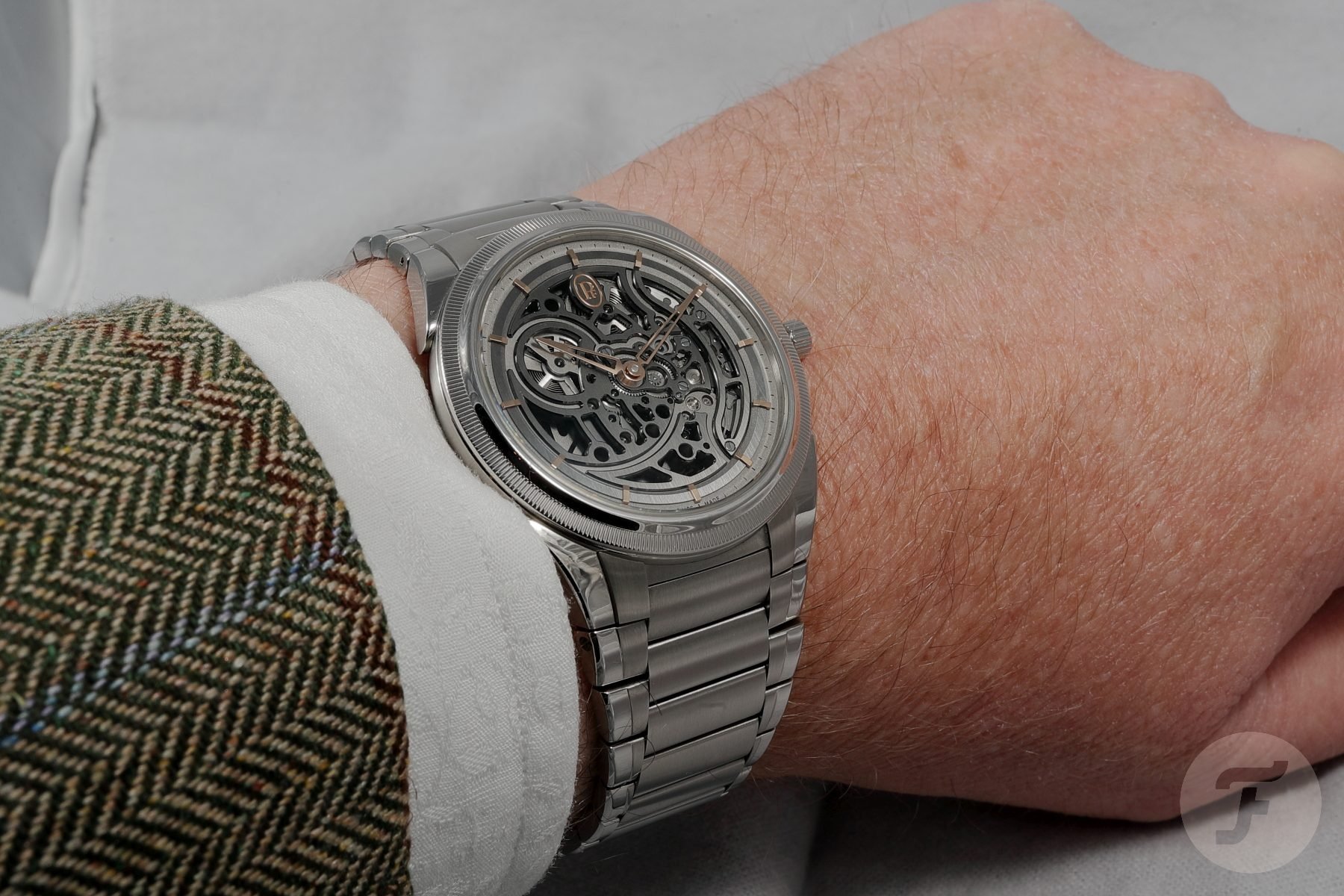 Well-respected watch journalist Gisbert Brunner interviewed representatives of different brands on a small stage. These talks provided the opportunity to learn more about a brand, the highlights of its current collection, and its plans.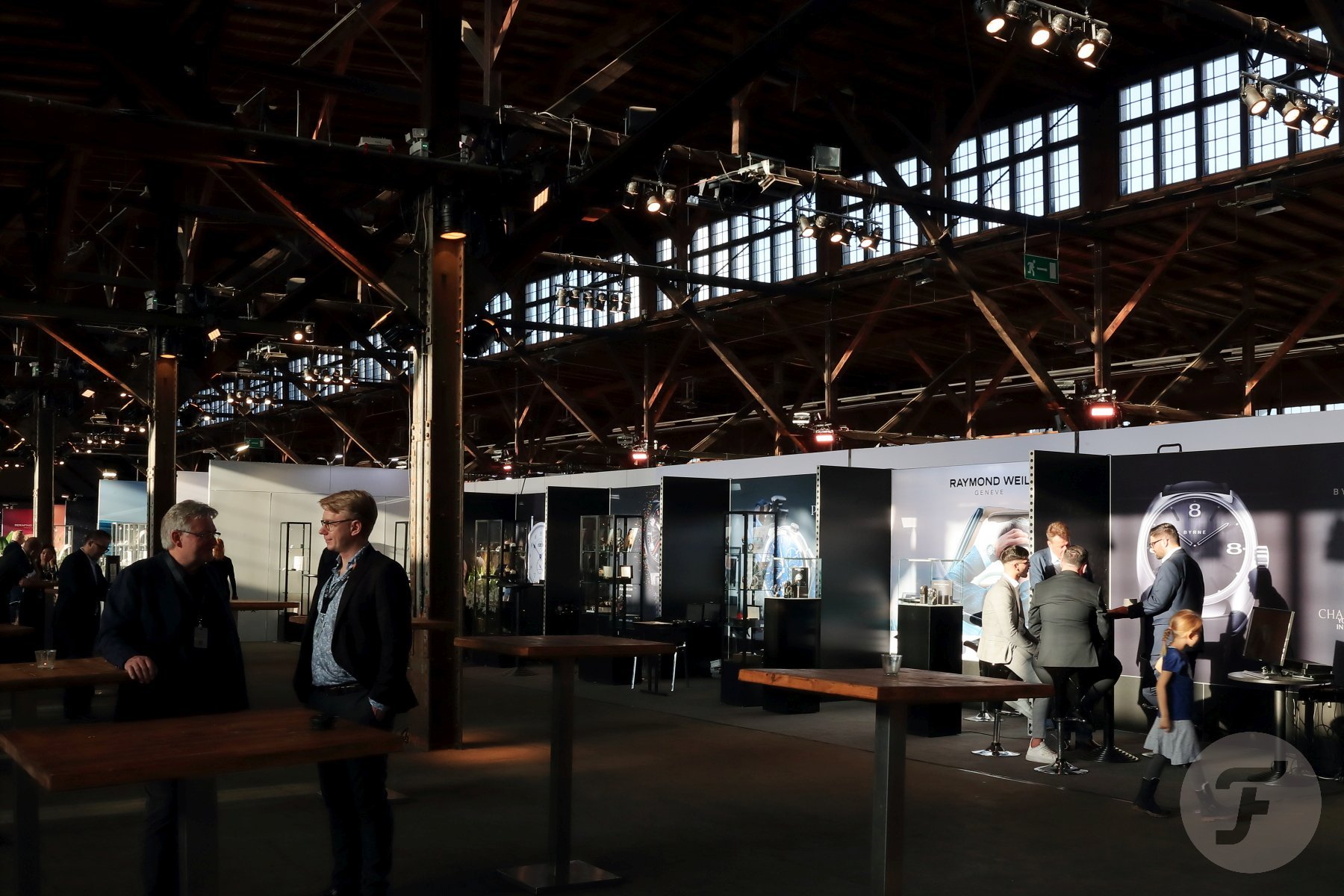 The setting
The Show took place in a former storehouse in Hamburg's harbor. Despite being located approximately in the middle of Hamburg, this place, surrounded by industrial facilities, appears remote. The wooden construction carrying the roof spreads a pleasant vintage industrial charm.
Close to the entrance, some vintage cars were on display. Among the booths of the exhibiting brands, there were two extensive gastronomic areas, the previously mentioned small stage for watch talks, and a big stage for fashion shows to present selected pieces of the exhibited jewelry.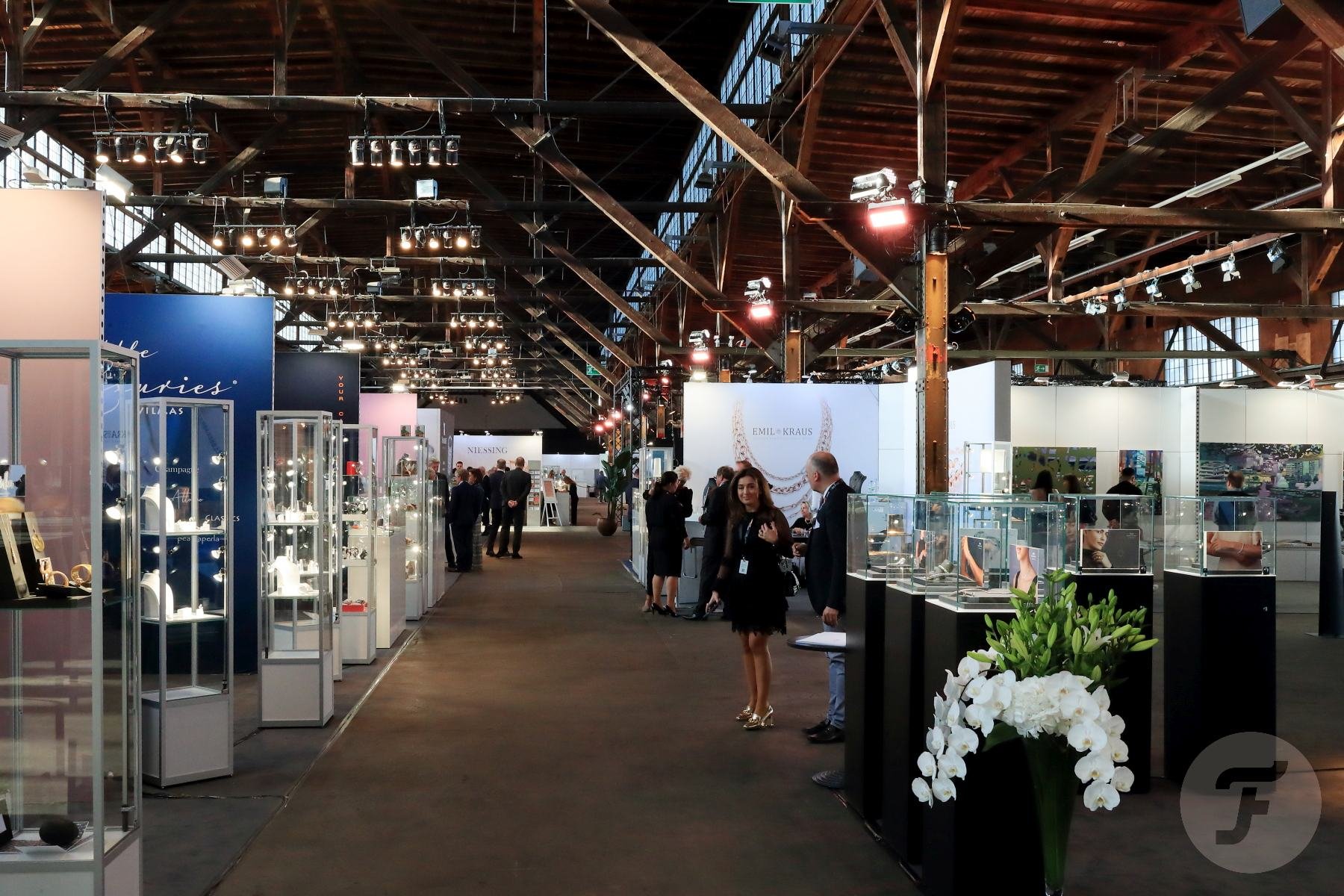 On Saturday night, there was a party with a DJ and live music. Several local celebrities attended, and food and drinks were served for free. Before you muse about the luxury life of a watch journalist, I was pretty busy taking photos of watches.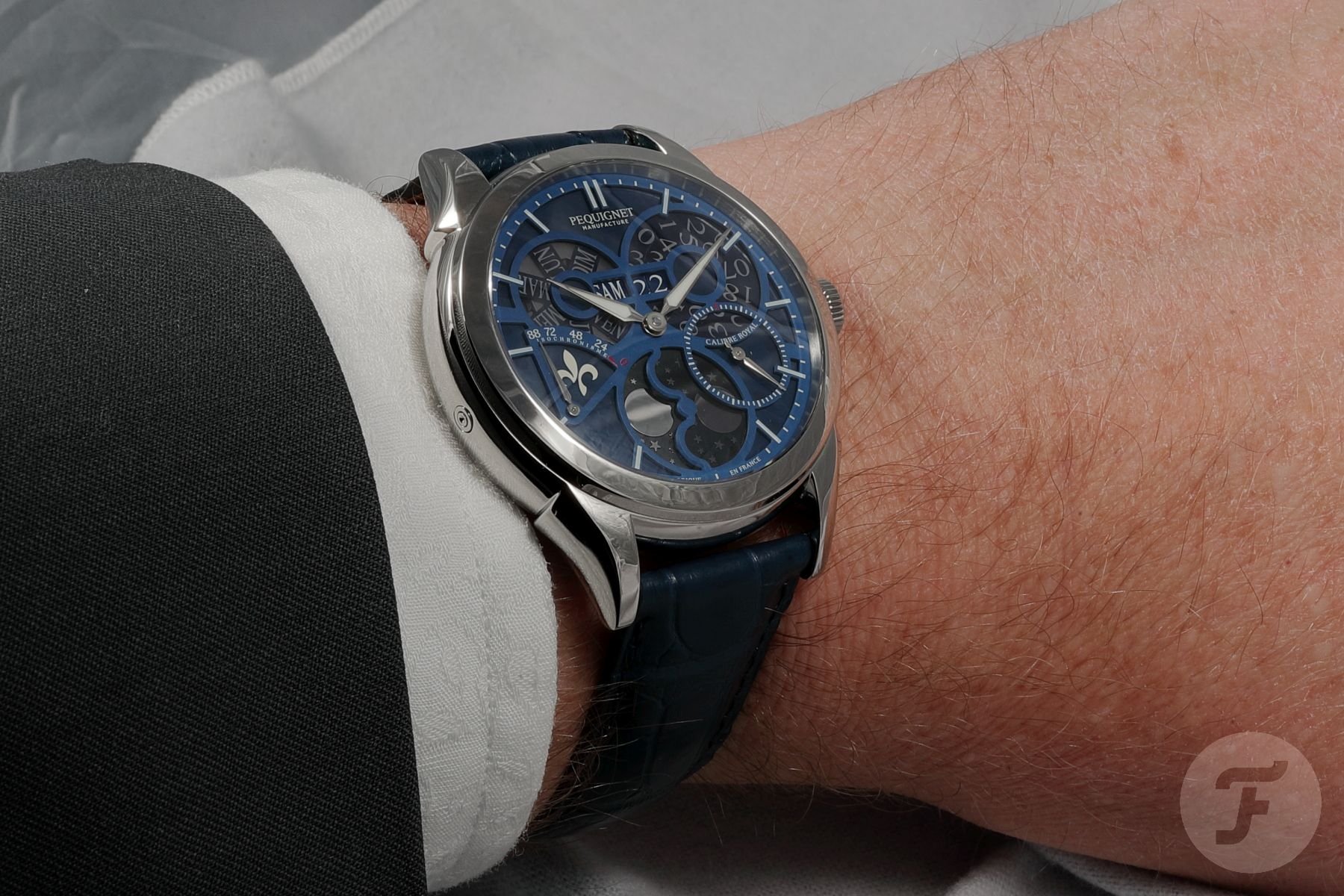 An opportunity to meet lesser-known brands
As I already mentioned, I spent some time at the booth of Parmigiani Fleurier. Not only because I bought the Tonda PF Micro-Rotor, but also because I have a soft spot for this brand. Next to the Tonda GT 5Hz chronographs, the brand exhibited three models of the Tonda PF family. Among them was the Tonda PF Skeleton in steel, affording me the rare chance to take live images of this watch.
Extremely patient brand representatives took the time to have intense conversations with me and let me spend ample time taking live images of their watches.
When I scanned the list of exhibiting watch brands, two of them particularly piqued my interest. I had heard about the two brands Pequignet and Perrelet before, but I had never gotten one of their watches in my hands. This event was the perfect opportunity to meet these brands and see their watches. Extremely patient brand representatives took the time to have intense conversations with me and let me spend ample time taking live images of their watches.
I will present Parmigiani's Tonda PF Skeleton, the brand Pequignet and its flagship model, the Royale Saphir, and Perrelet and its most recent watches in separate articles.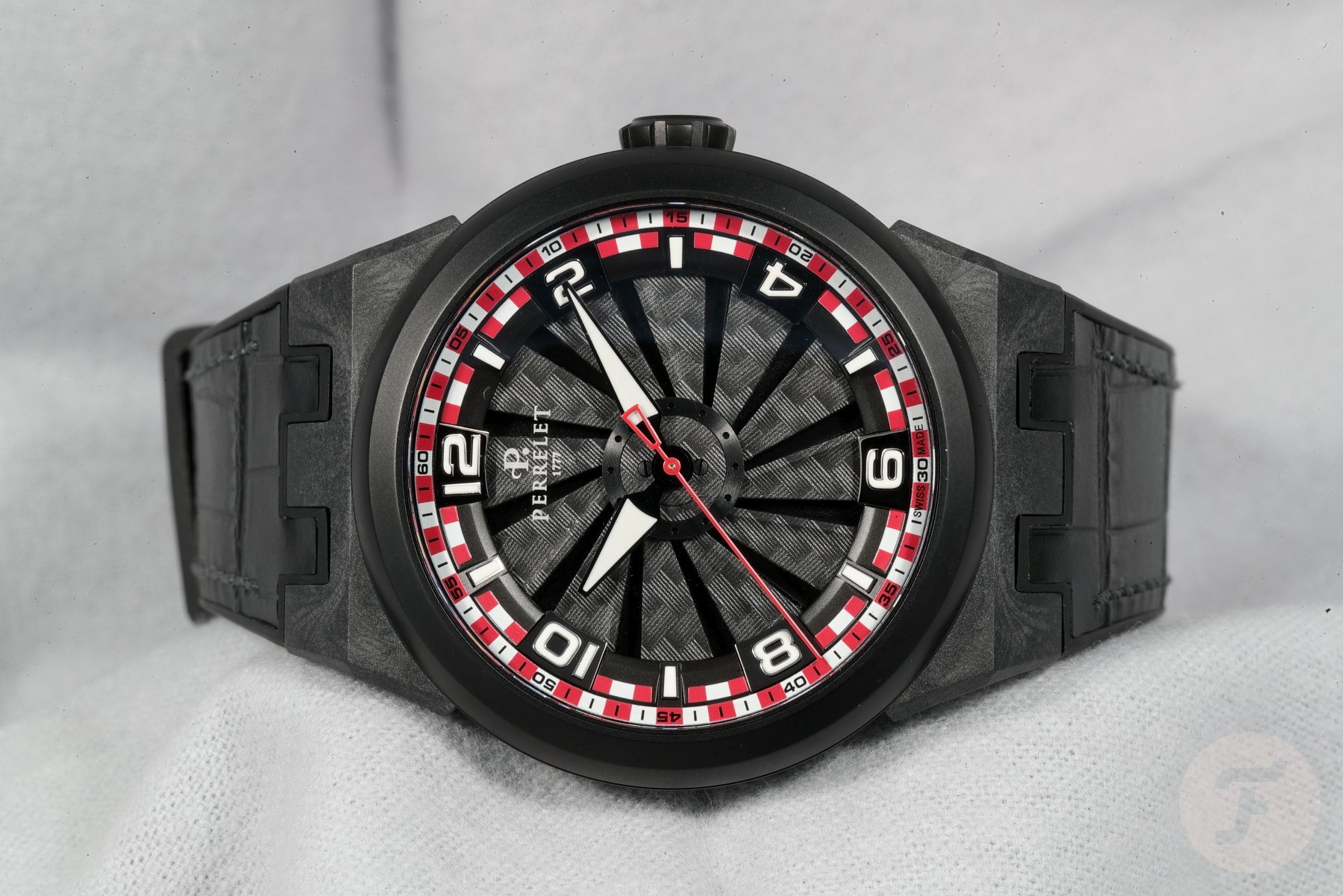 My overall impression of The Show
This event is targeted at quite an exclusive audience. Great effort had been invested in ensuring high-quality attendees, and there was no broad advertising. Instead, local jewelers were invited to bring their best customers. The intention, obviously, was to have guests that are not only curious to see expensive jewelry but willing and able to buy. The chosen location was indeed a bit remote, and shuttle buses commuted between the site and a few partner hotels. In fact, the participating brands also confirmed to have encountered a good-quality audience.
For me and any other open-minded watch enthusiast, this was the perfect opportunity to get in touch with these less prevalent brands.
Even though the catering and the free party were important additions compared to last year, the number of visitors was significantly lower. One conceptual problem could be that this event mainly attracts brands that want to enter the market in northern Germany. They receive the chance to present themselves to the local jewelers, but their products are not yet available in those jewelers' stores. For these jewelers, it is not very tempting to introduce their customers to brands whose products they don't offer. The customers, in turn, have little interest in brands they have never heard of before. For me and any other open-minded watch enthusiast, this was the perfect opportunity to get in touch with these less prevalent brands precisely because there wasn't such a rush.
Check The Show's website to find out more and ensure you don't miss when it takes place in 2023.
Do you visit watch fairs and exhibitions, or do you prefer events hosted by your preferred brand? Is the possibility of having conversations with the people behind the brands attractive to you, or do you prefer to meet with other collectors instead? Let us know in the comment section.