The Watches We Have Worn Most This Summer
The Fratello team showing their Summer watches
Everyone here at Fratello returned from their Summer holidays, so we thought it would be fun to ask the team which watch got most wrist time.
We seem to have a solid mix of vintage and new watches, but what's more interesting to see is that most of us feel the urge to select a divers watch. While most of us will only take a dip in the pool, Andreas is the only one who actually will dive with his watches. Where some of us just took one or two watches as their companion this Summer, others wore several watches from different brands. Without further ado.
Gerard, Seiko SRP777 Turtle
Partly due to the nature of work I do for Fratello, I change watches very often. Probably not as often as my socks (which is daily, by the way) but it won't be far off. I know people exist who keep statistics on which watch they wear when, where, and how often (true story!). I don't. So for me, it'll be a bit of a wild guess which of the watches got the most wrist time this summer.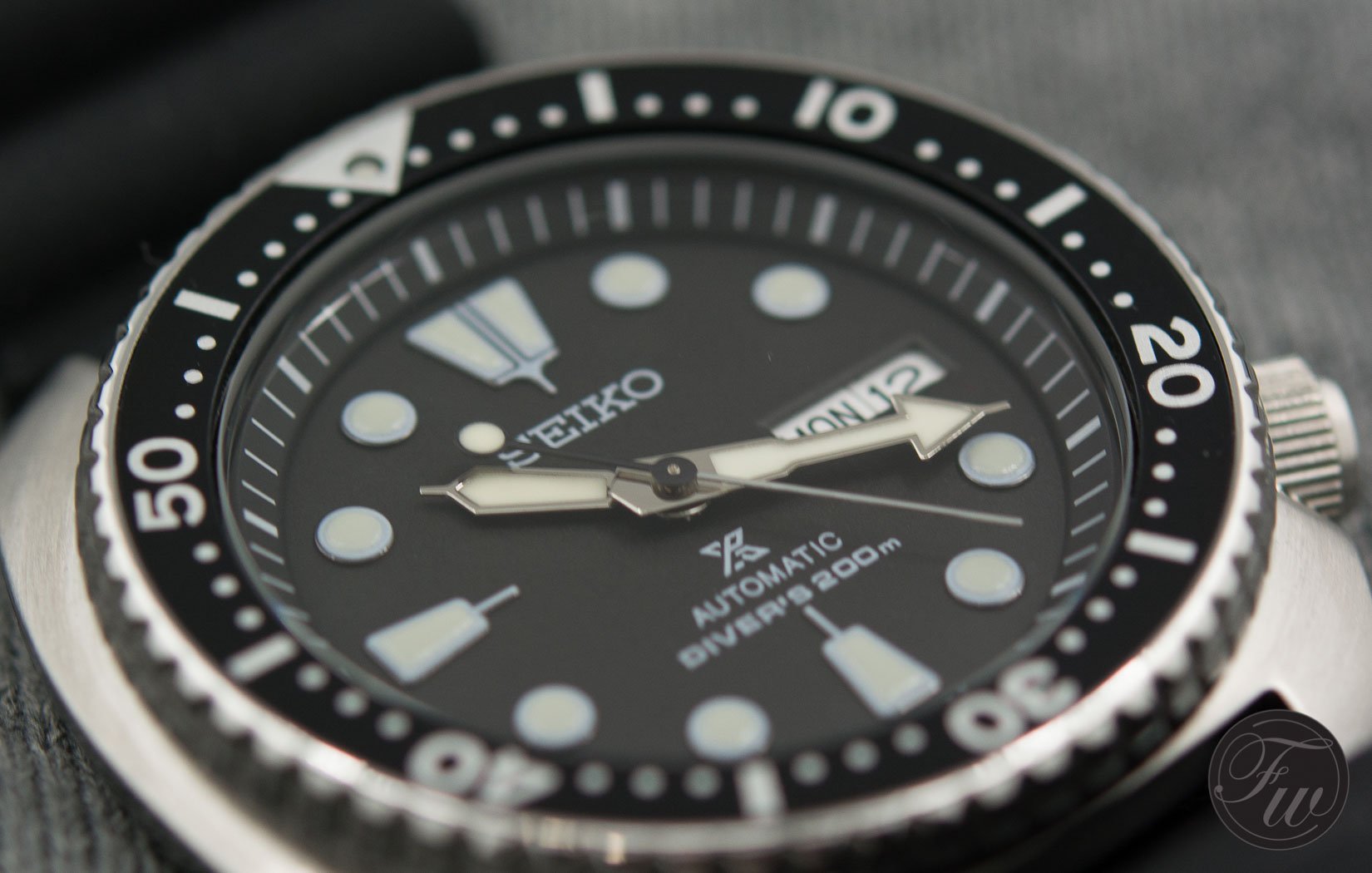 To make it easy for myself, let me keep 'this summer' to the time I was on holiday. I've been to France and Spain and know which watches I took with me. Those were my newly acquired Omega Speedmaster Professional Tokyo 2020 Rising Sun, another freshly added watch, the Seiko SRP777 Turtle, my G-Shock GW-9400 Rangeman, and an Eterna KonTiki Bronze Manufacture.
I used the Speedmaster mainly as a dress watch, the Eterna (because of its leather strap) during the day in non-wet conditions (read no swimming, snorkelling, etc.) and the Turtle and Rangeman as daily wearers where there could be a chance of getting wet. The latter was certainly the case on most days so that it will be a game between those two. Purely based on feeling, I'm pretty sure that the Seiko SRP777 Turtle made most of the miles and will be the watch I have worn the most this summer.
Bert, Speedy Tuesday Ultraman
When someone asks me which watch I've worn the most, I actually can't answer that right away. I do have an idea, but the answer is found on my phone in the shape of wrist shots. So going through the summer months, I learn that I've had about ten different watches on my wrist. That is without those we get for photoshoots, during events and so on. When only considering my personal watches, I found a lot of different things on my wrist.
From fun watches like a Swatch Pay which I bought for my daughter (which she declined because the colours weren't versatile enough for her outfits), to several G-Shocks, a modern Submariner, but I've mostly worn Speedmasters. Going through all the pics, there is one clear winner, the Ultraman. Ever since I bought an Erika's Originals strap for this watch, it's been stuck to my wrist most of the time. I love the combo, and it's very comfortable to wear, especially during the warm summer months.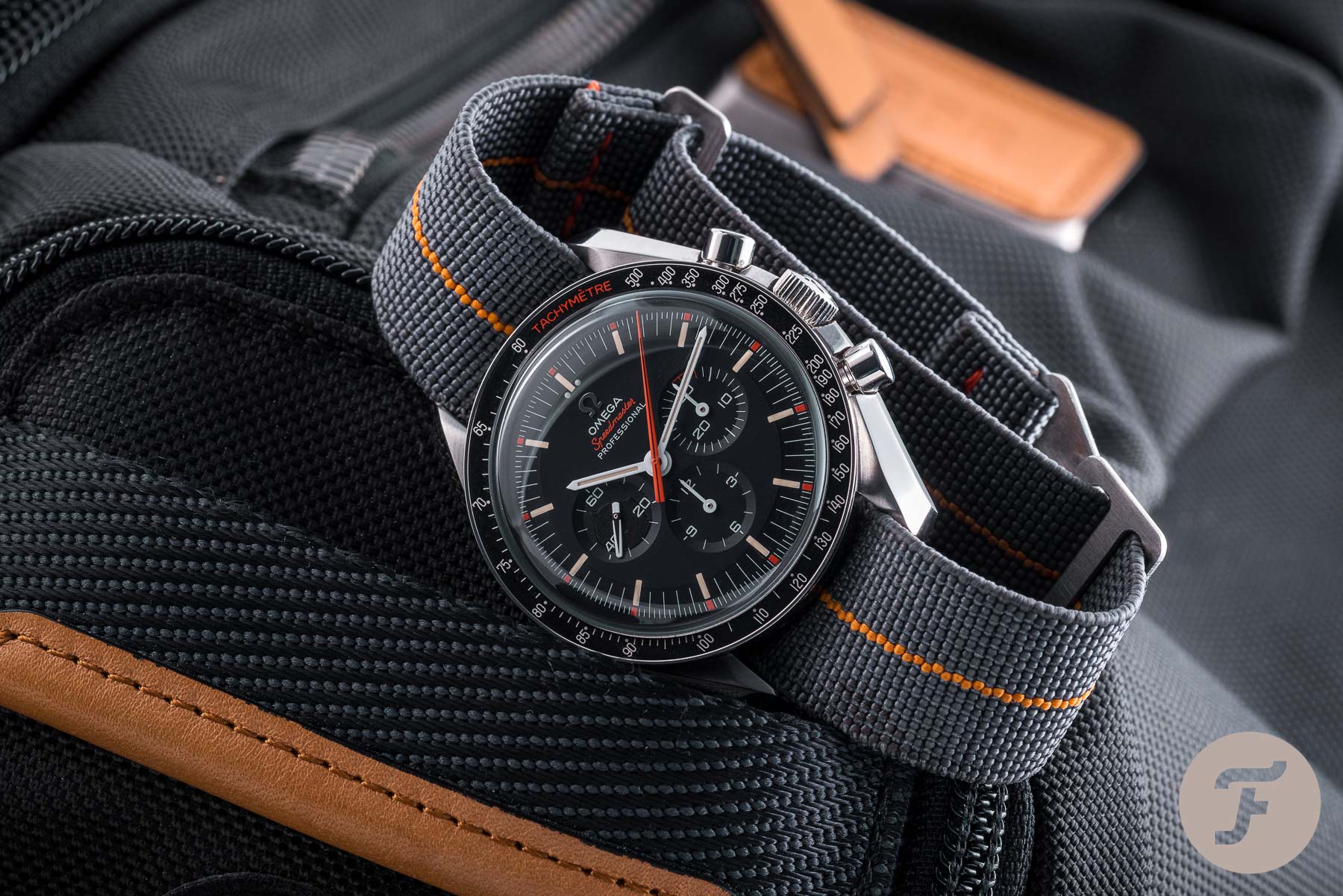 Robert-Jan, Seamaster 1200M PloProf
There are two watches that I wore a lot this summer. Where I usually took my Seiko Marinemaster, Rolex Submariner or Omega Seamaster 300M (or all of them) with me on holidays, this year I decided to take just one watch with me. It was my recently acquired Omega Seamaster 1200M PloProf in stainless steel. It has been discontinued, and although the Omega website still shows it in their collection, no new ones are being produced. The Ploprof doesn't disappear from the stage, but Omega decided that their titanium version with Master Chronometer movement made the steel version with caliber 8500 redundant. After 10 years in production, it left the building very quietly. Although it is a massive watch, I wore it during my 2.5 weeks of holiday at the Côte d'Azur. Bulky, but also quite compact on the wrist. I did not bother me one moment, and I felt very comfortable wearing it at all times. In the pool of course, but also when strolling the boulevards in the south of France.
Before and after my holidays (as the summer period is longer than 2.5 weeks of holidays), I found myself wearing my latest (and greatest) a lot: the Omega Speedmaster Professional Apollo XI in Moonshine gold. Almost daily. Since it is not really water-resistant and made of precious metal, it isn't the ideal watch to take with you on holiday.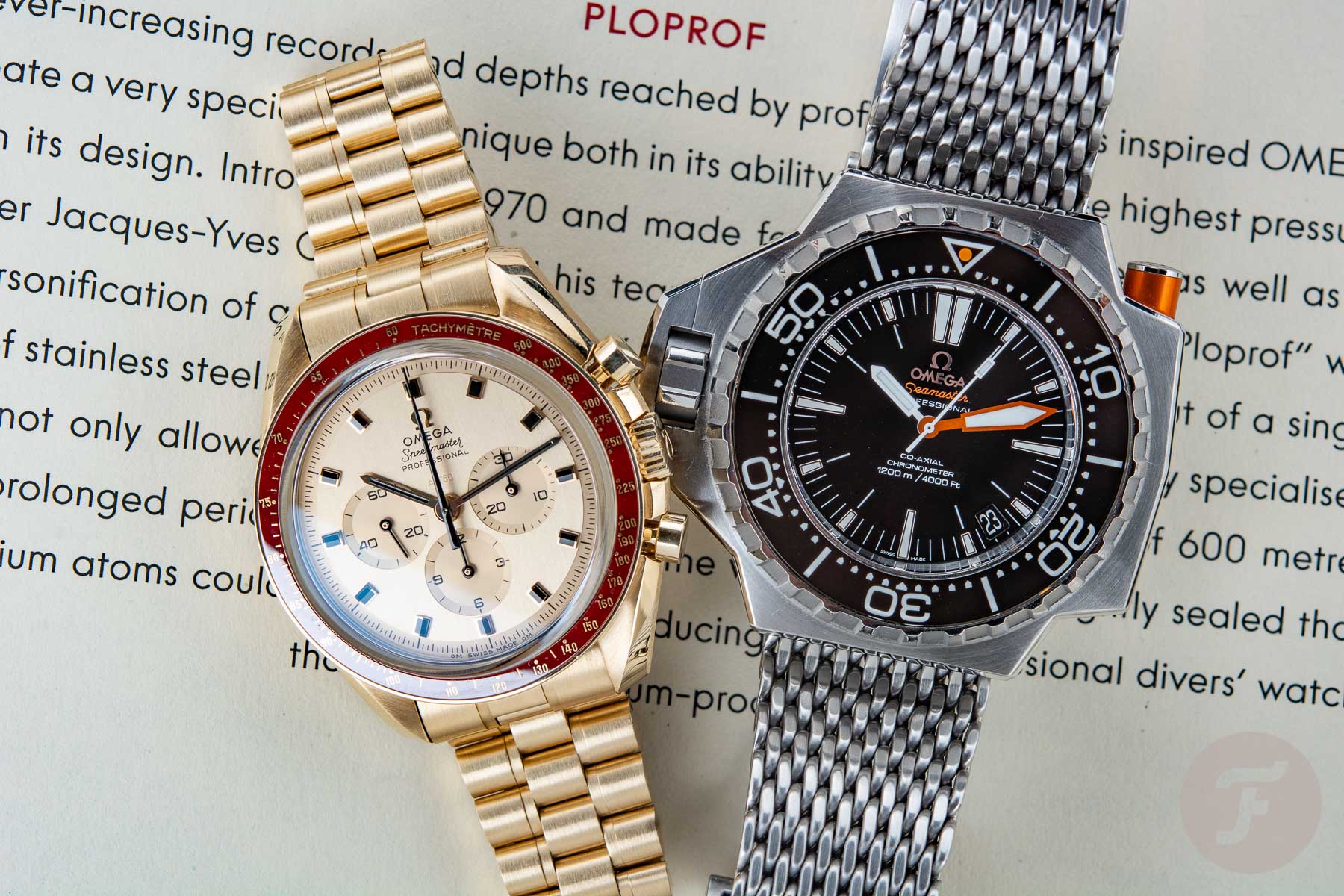 Teun, Tudor Pelagos
The Pelagos is the watch I wore the most this summer. A rock-solid diver with sapphire crystal and a ceramic bezel. It suits almost every activity. The titanium case and bracelet are comfortable, also during hot summer days. The massive amounts of luminova are charged to their maximum with the burning summer sun. Reading the time is no problem, even when you're on a campsite and enjoying a late evening beer or two.  The date aperture is a nice-to-have complication, and I don't have any need for additional functions.
While I'm a Speedmaster guy as well, I didn't wear them much this summer. All of them are on leather straps at this moment, and leather straps and hot temperatures are not a match made in heaven. Which reminds me, I still need to buy some new NATO straps. Besides this, the Hesalite is also not very campsite proof.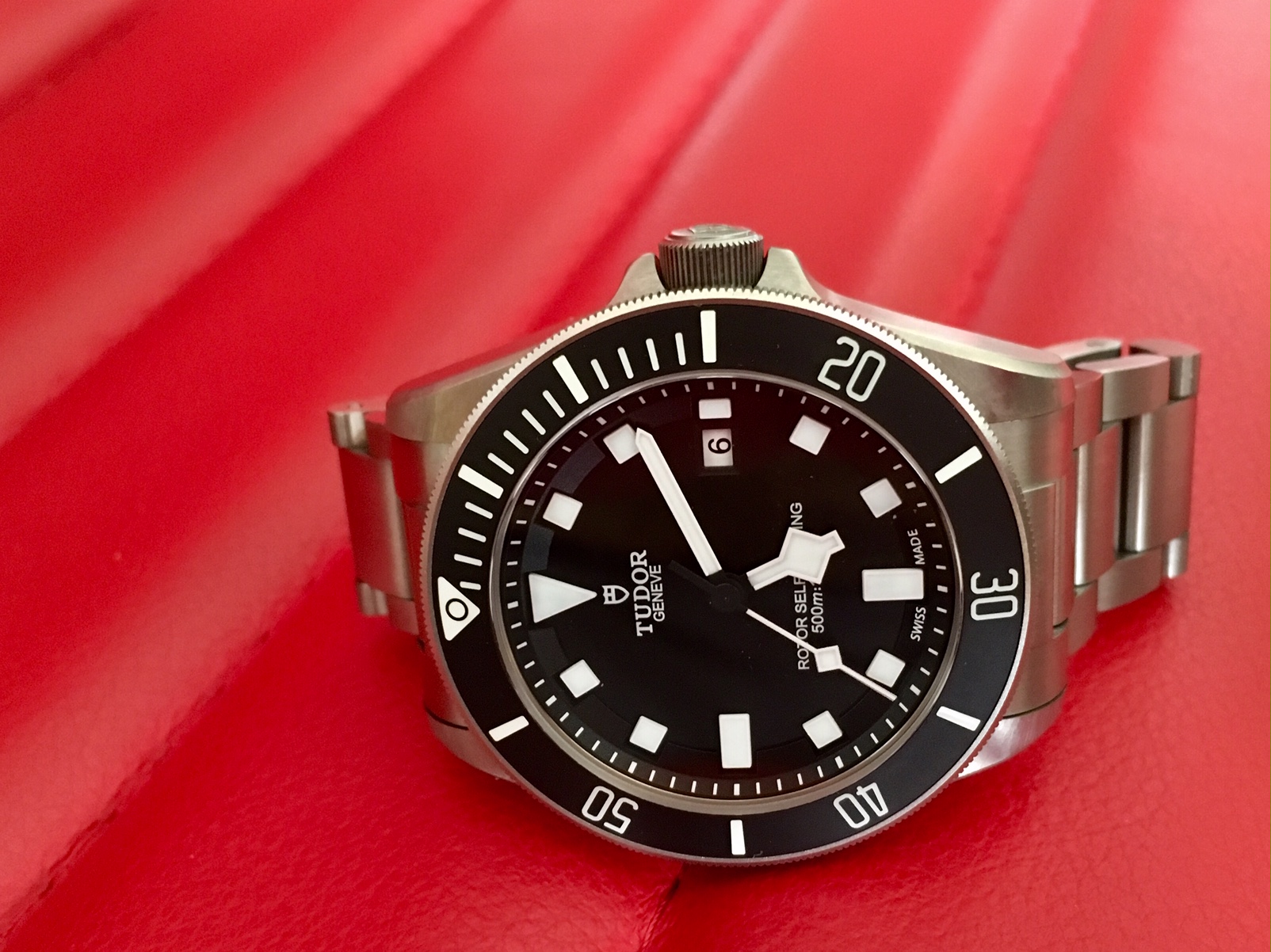 Daniel, Omega Seamaster 300 60th anniversary
On June 1st, a dream came true, and I officially joined Fratello. This extraordinary occurrence had to be commemorated with…a new watch – what else?! So, I got myself the watch that has been on my radar ever since it was released at BaselWorld back in 2017. Mike wrote a great review on it – Hands-On: The Omega Seamaster 300 60th Anniversary. I must have read that article about twenty times – after its release, then a year later or so – and then again as I joined Fratello and was looking for a watch.
My watch budget is quite limited, so I had to sell my beloved Oris Carl Brashear diver and my Heuer Carrera first. But what would life be without sacrifices, right? I don't regret it, as I wore this watch almost every single day since it arrived. Eiter on the bracelet (which I had mixed feelings about at first, but warmed up to it quite quickly), on a NATO or the excellent new Tropic strap. Now, with the weather cooling down a bit, I'm giving it some time on leather bands – and it does not disappoint. Only the 19mm lug width I could do without. A while ago, I read the phrase "perfect watch from beach to boardroom", and I think this watch fits this description quite well. I talked about it on our recent Podcast recording Fratello On Air – Episode 4.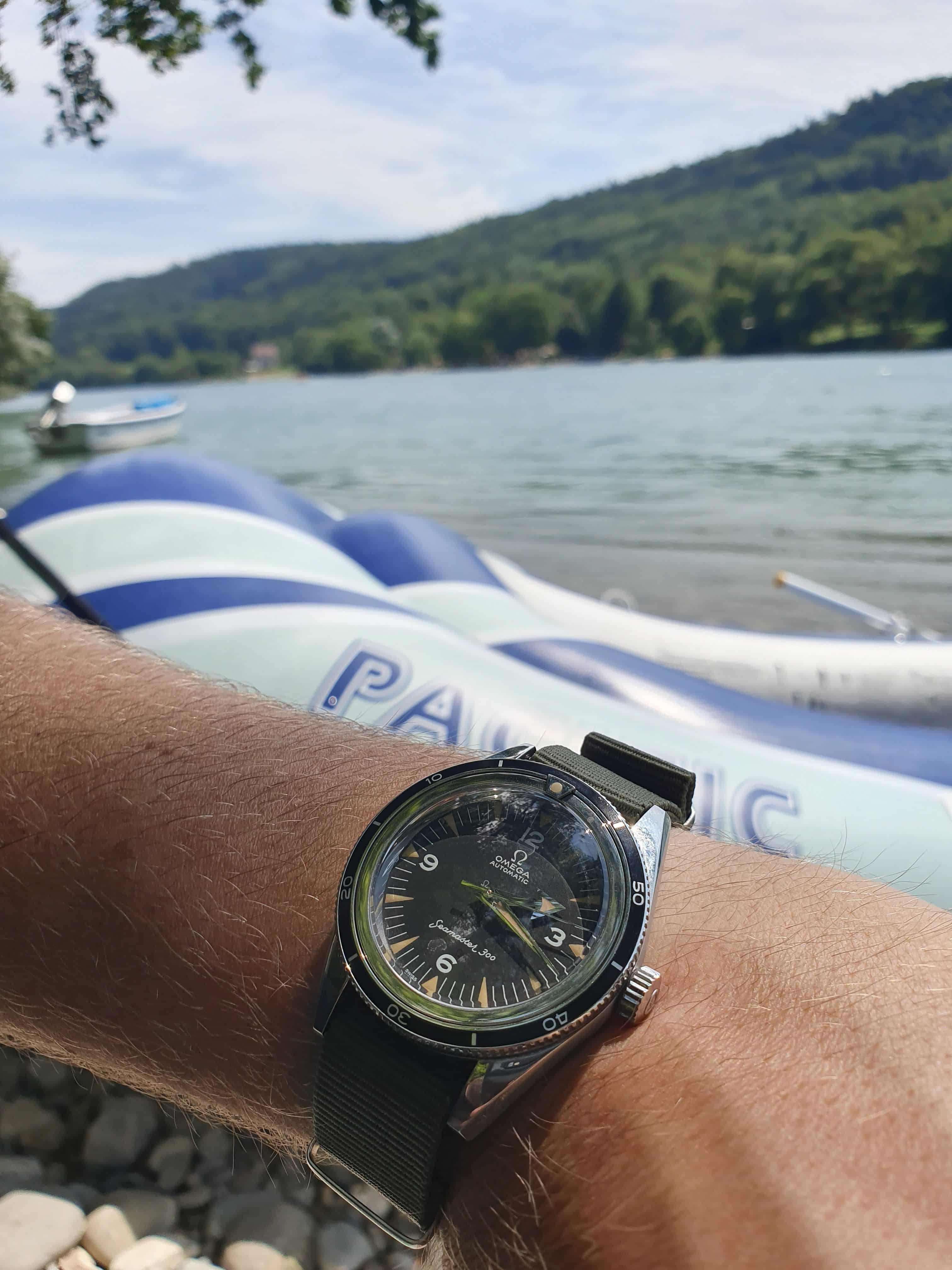 Andreas, IWC Deep Two
I am wearing a different watch every day, matching my mood, my outfit or the occasion. That there has been one watch which I have worn more regularly this summer was for solely practical reasons. Being a watch nerd and a diver, I am wearing a dive watch during dives. Of course, I am also wearing a dive computer, and the watch is only a backup. But it is significant to me that it is a real backup, not just decoration.
During a dive, a diver needs to know the time he spent underwater, which he reads from his preferably mechanical dive watch. He needs the current and maximum depth, which is shown by a depth gauge. The necessary deco stops he has to respect are indicated in a so-called decompression table. The watch is, as usual, on your left wrist, and the dive computer on your right wrist. The decompression table gets into a pocket of your BCD (a vest for buoyancy control to which the air tank is attached).
So, where do you put the depth gauge? You choose a dive watch that integrates a depth gauge! For 10 years now my mechanical dive companion is an IWC Aquatimer Deep Two. After some necessary improvements to the first models based on the feedback of divers (yes, including me) this watch contains a reliable depth gauge, correctly showing current and maximum depth. Apart from some unavoidable marks of usage (sorry for that), it looks quite handsome. The combination with IWC's Velcro strap is not the most attractive one, but this is the way I wear it during dives. Thanks to a quick-change system, straps can be changed easily, so that you can wear the watch on a rubber strap while the Velcro is drying.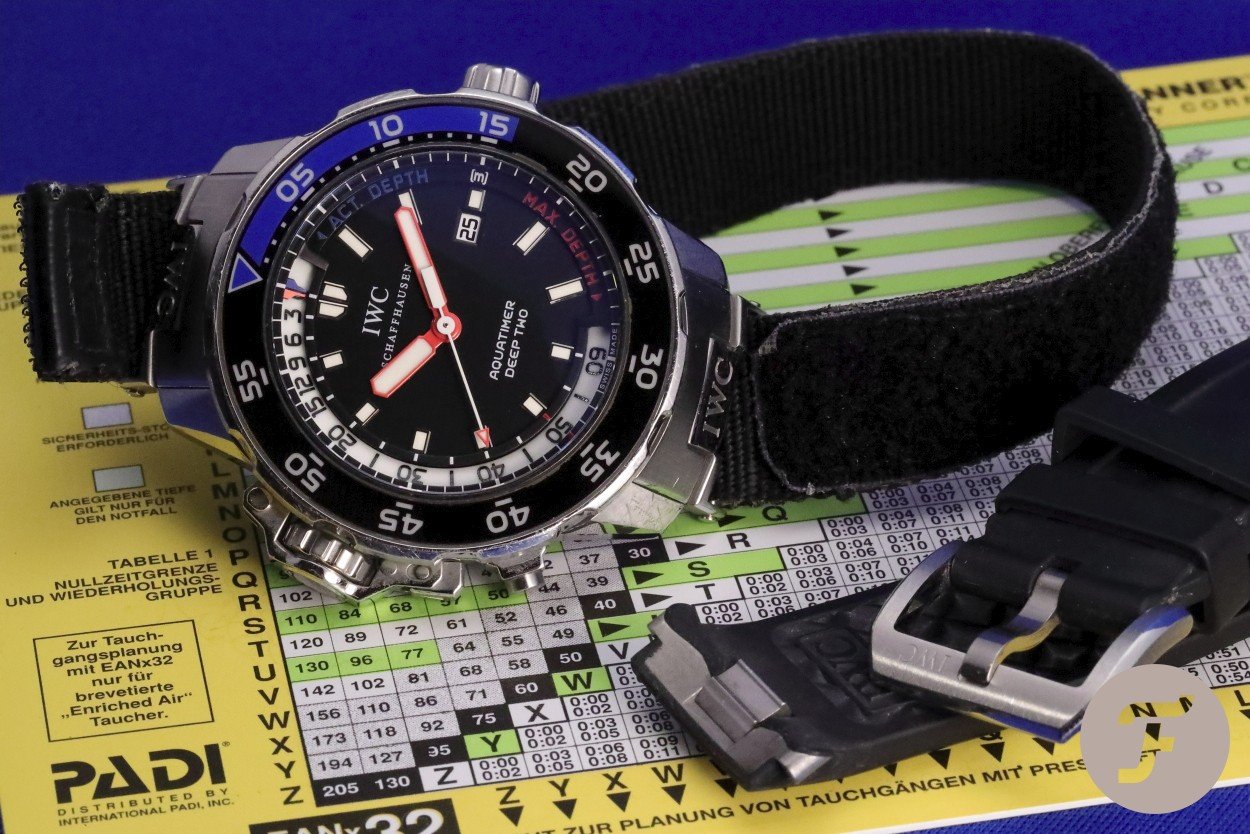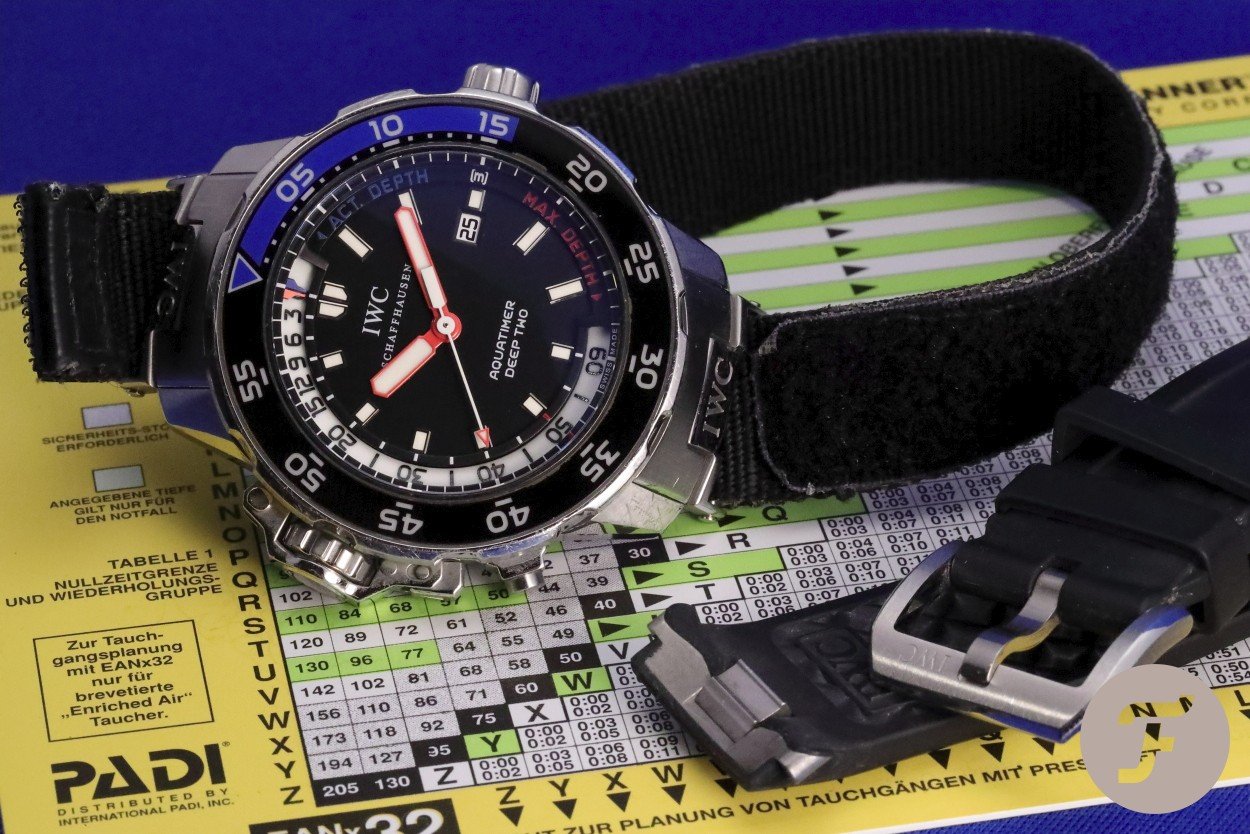 Mike, Rolex Sea-Dweller 1665 "Great White"
This was a tough one for me because I really try to rotate my watches frequently, but I found that, more often than not, I grabbed my vintage Sea-Dweller.  I've owned this watch since late 2017 (I wrote about it here as a Christmas special) and it's probably the longest honeymoon period I've had with a watch.  Why has this love affair lasted so long?  I'd boil it down to several reasons.  Firstly, as I alluded to in my article, it's a Submariner, but it's so much more.  The details on a vintage Sea-Dweller make the difference.  The enormously thick and rounded T39 Superdome crystal creates a depth to the familiar dial that's so much different than a standard Sub.  A thicker case and bezel also add to the fun without making the watch unwearable or unwilling to hide beneath a shirt sleeve.  I even don't mind the helium valve because it's so small.  And then there's that engraved case back that I look at each time I remove the watch.  The bottom line is that wearing a Sea-Dweller feels a little like roaming around with a very cool secret on the wrist.  People think you're rocking a Sub, but you know the difference.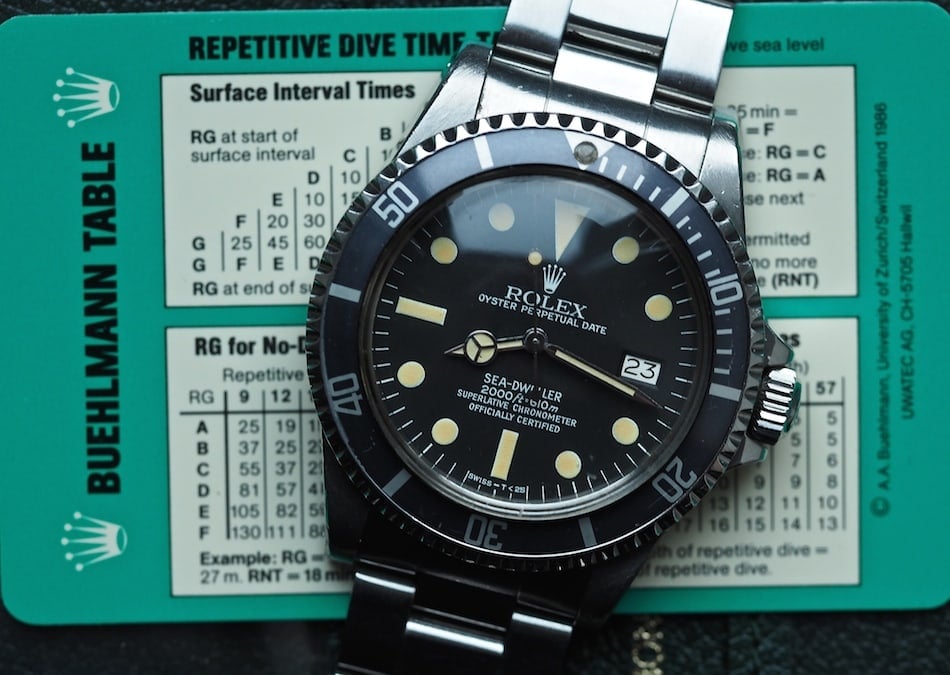 It also just so happens that this 1665 is in a sublime condition that shows normal wear without any time at the polishing wheel.  The bezel, dial and hands have also aged gracefully.  And the original solid link bracelet with its stamped end links is about as comfortable as it gets.  This Summer was as hot as hell, so adjusting the clasp up and down the micro-adjust holes was something I often did.  Yes, if I were willing to put in a modern crystal and have it tested for water resistance, this could very easily work as a daily watch.  The Great White wasn't quite a daily wearer this Summer, but it was easily my most worn watch.
Tomas, Seamaster 300 CK 2913-8
I rotate my watches daily (sometimes even twice a day), so it's hard to pick just one. If not counting the Yema Superman Heritage Bronze I wore for about a week for a  review; the Seamaster CK 2913-8 got most wrist time this summer. It is not just a watch for me; it is about the story of how I got it. That's what collecting watches is about for me. The story of how and where I found it, the story of trying to purchase it and obviously, the story of sourcing new old stock parts for the necessary full overhaul. If you want to re-live this adventure with me, check our my recent #TBT article.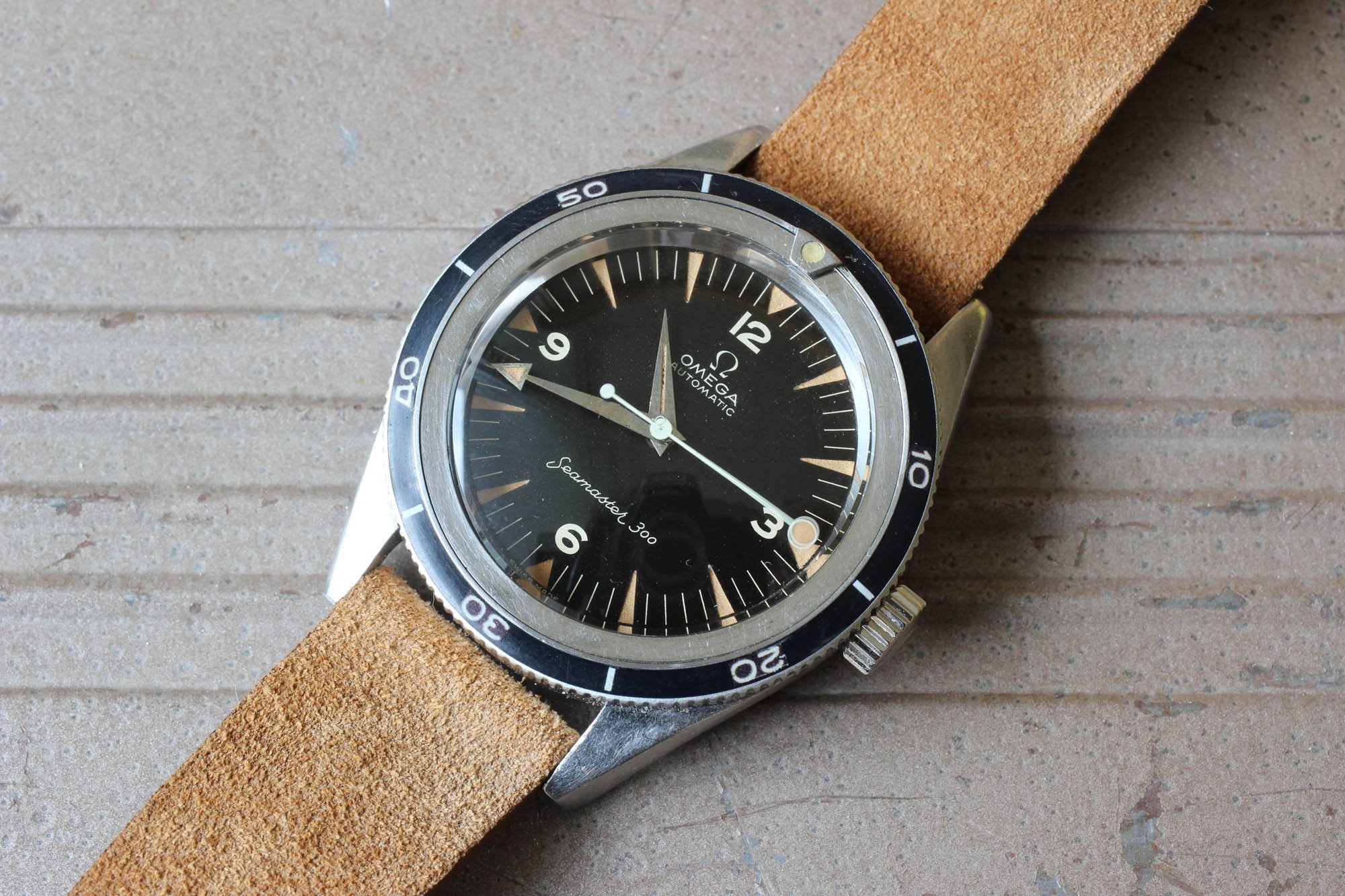 I received my Seamaster 300 with new crystal, crown, gaskets and restored bezel just a few days before the summer holiday started and I took it on our holiday trip to Italy. I didn't jump into the sea with it. And the fact that I can't swim was not the only reason. The CK2913 is very satisfying to wear. As I do remember the watch with the foggy and scratched crystal before the service, wearing the restored CK2913 today is an entirely new experience for me. I can't get enough of the beautifully preserved dial and perfect patina.