Watch Strap Review — 50th Anniversary Edition With A Look Back
50 in the bag, much more ahead
I'm not a sentimental guy. Ok, maybe a bit, but there is nothing sentimental about a column reaching 50 articles, right? I guess so; still, it's an awesome achievement. We never expected Watch Strap Review to have this many articles when I started it back in 2014. As this is the 50th episode, here's a bit of a look back on what we have done so far.
We cannot look at the past and not contemplate the future. A lot has changed in the industry since the first Watch Strap Review article came out. Fratello received a facelift, a new logo, and a shop, as well as a large editorial team.
Do we need straps after all?
I've always loved straps. I told this many items in previous reviews, but this is the sole reason I started Watch Strap Review. There are those guys who will only wear a watch on its bracelet. There is nothing wrong with a bit of steel around your wrist. Still, I firmly believe that a strap can fundamentally change the look of any timepiece. Firstly, it can visually alter the size. A large watch on a tapered leather strap appears smaller. This is especially true if the strap has a light tone. Secondly, a – leather – strap could transform your piece to seem classy. A NATO might make the watch seem sporty. So, it does not only change the size but the softness of the visuals. Or it makes the watch look more rugged, for that matter. Lastly, there are certain occasions where they just look better. But of course, this is a subjective thing.

Change in the industry
When the first Watch Strap Review came out in 2014, the industry was way different. You had exotic leather straps as a secondary option for many pieces. Yet, you could not find a lot of watches offered on a NATO, for example. Much less on a vintage leather strap with side stitching. During the last 6-7 years, the industry adapted to this new phenomenon of custom-made straps. Small ateliers started to pop up, often specializing in some distinctive strap style. Just think of Erika's Originals or the Heuerville straps. Who would have thought that a small strap atelier that shall remain nameless, might end up working with one of the most recognizable names in the industry? Better yet, that – in a way – I and subsequently Watch Strap Review would be the hook-up. If you are a fan of straps, the industry has a lot to offer you these days.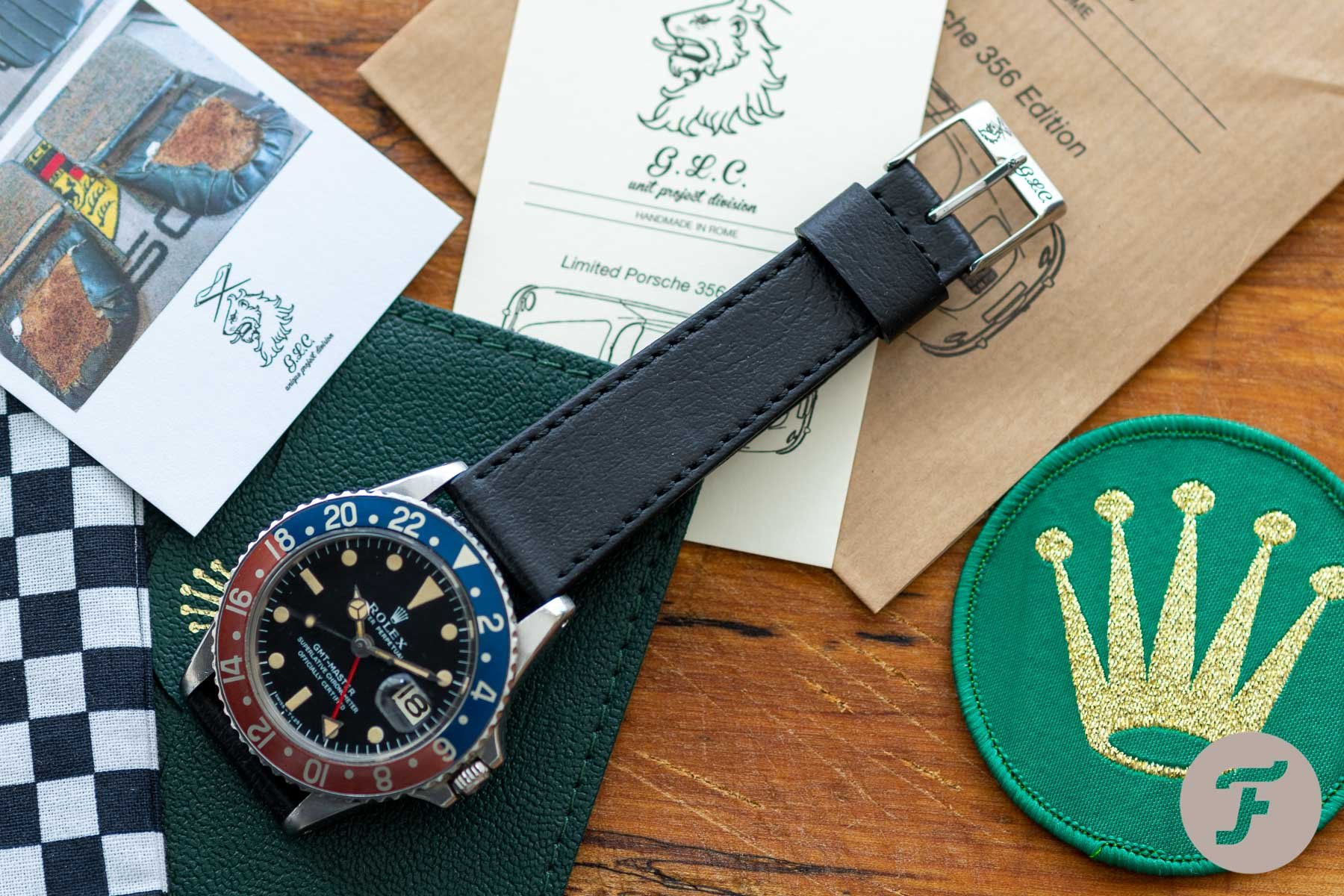 Watch Strap Review around the world.
My goal was to feature as many companies in this column as I can. From small brands, with a "workshop" set up in the corner of the living room (like Velle Alexander) to large businesses (such as ABP Paris) and everything in between. In the map below, you can see the countries where previous Watch Strap Review brands are from. However, what bugs me a bit is all those gray areas. We have not yet found a company from those places. Canada, Russia, Brazil, Australia, just to name some of the largest ones, are still missing. Yet, the list is impressive as it shows you how many people buy and produce straps around the world. Then you have the usual suspects like the US, Italy, or the UK with multiple entries. I'd like to show you this map with more blue countries than gray in the 100th WSR article.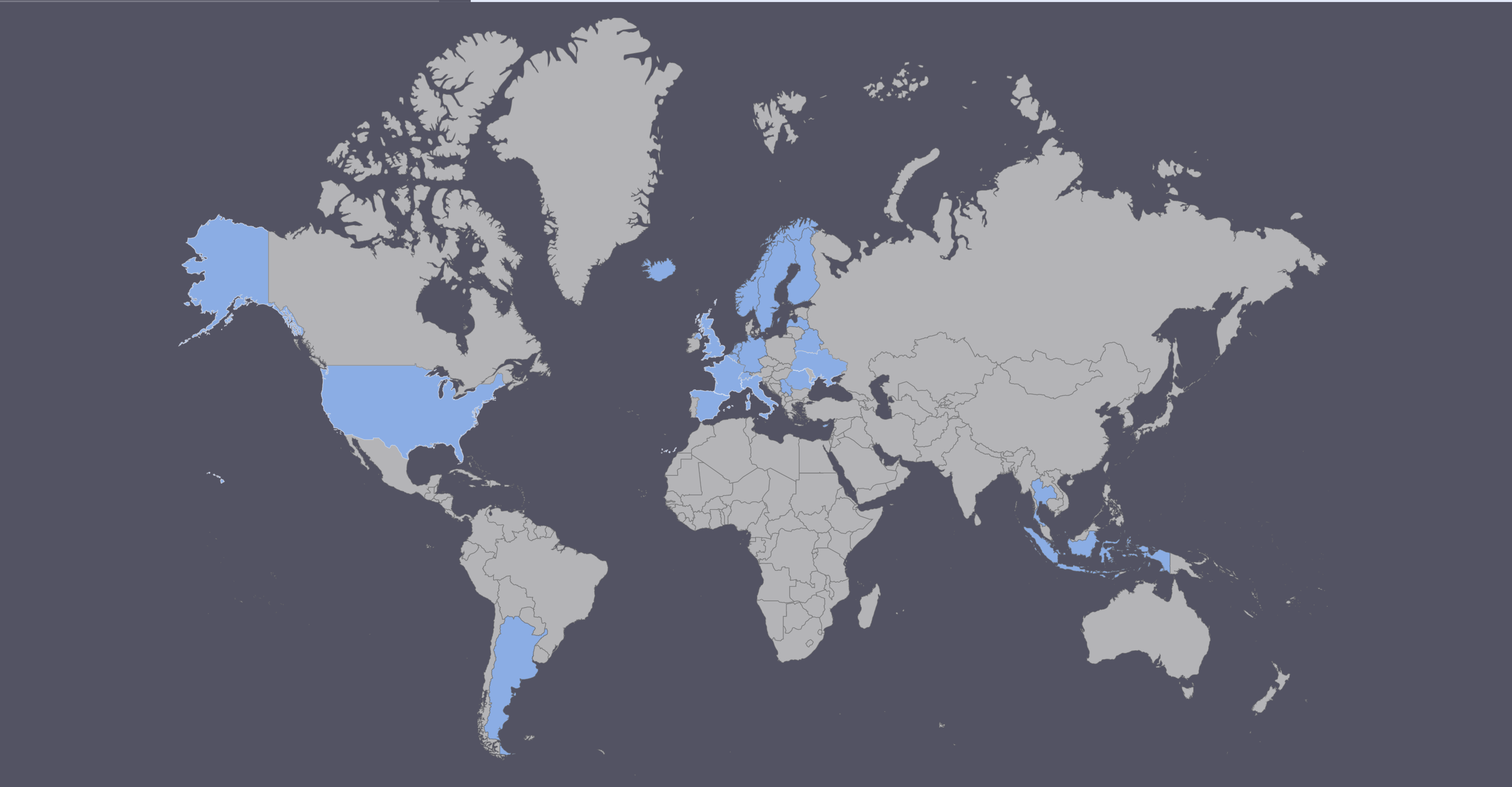 Memorable
The next batch of straps I'm writing about is always my favorite. I have my preferences regarding material or size, but this is a subjective thing, as I said above. The aim is to show you as many brands as possible and try to stay versatile. Still, there are a few articles that stand out for me. We have been talking about a selection of Fratello straps for a while now. With the release of the Seiko Alpinist back in October 2020 and January 2021, respectively, we tested the waters a bit. For both watches, we created a unique strap that came in the package. You loved them so much, which gave us confidence. So who knows? Maybe you'll see a few Fratello straps in the shop this year. But until then, Watch Strap Review won't stop. We'll be back next month with a new article. Here's to another 50 articles.