Dave Revisits His 2021 Wish List — Zenith, Behrens, Rolex, And More
How have things changed in the past two years?
Two years ago, I wrote an article about the five watches on my "wish list". These were the watches I wanted to add to my collection. This list explicitly comprised watches that were attainable in price and weren't just pipe dreams. Today, I wanted to revisit that list, see if I had managed to tick anything off it, and tell you how things have changed since 2021.
Looking back at my previous list, I can confirm that I did manage to add one of those watches to my collection. That watch is the Hermès H08. I only added it recently as the one thing that held me back was that I had never seen the watch in real life. As a rule, I prefer trying a watch on before buying it whenever possible. The only watch I broke that rule for was my Zenith Chronomaster Open Power Reserve, and while that turned out pretty well, I didn't want to risk buyer's remorse! The H08 looked great on paper and in images, but I had no interest in making a pricey purchase that I immediately regretted. At Watches and Wonders back in March, I finally got to try it on, and I knew it would be a good move for me.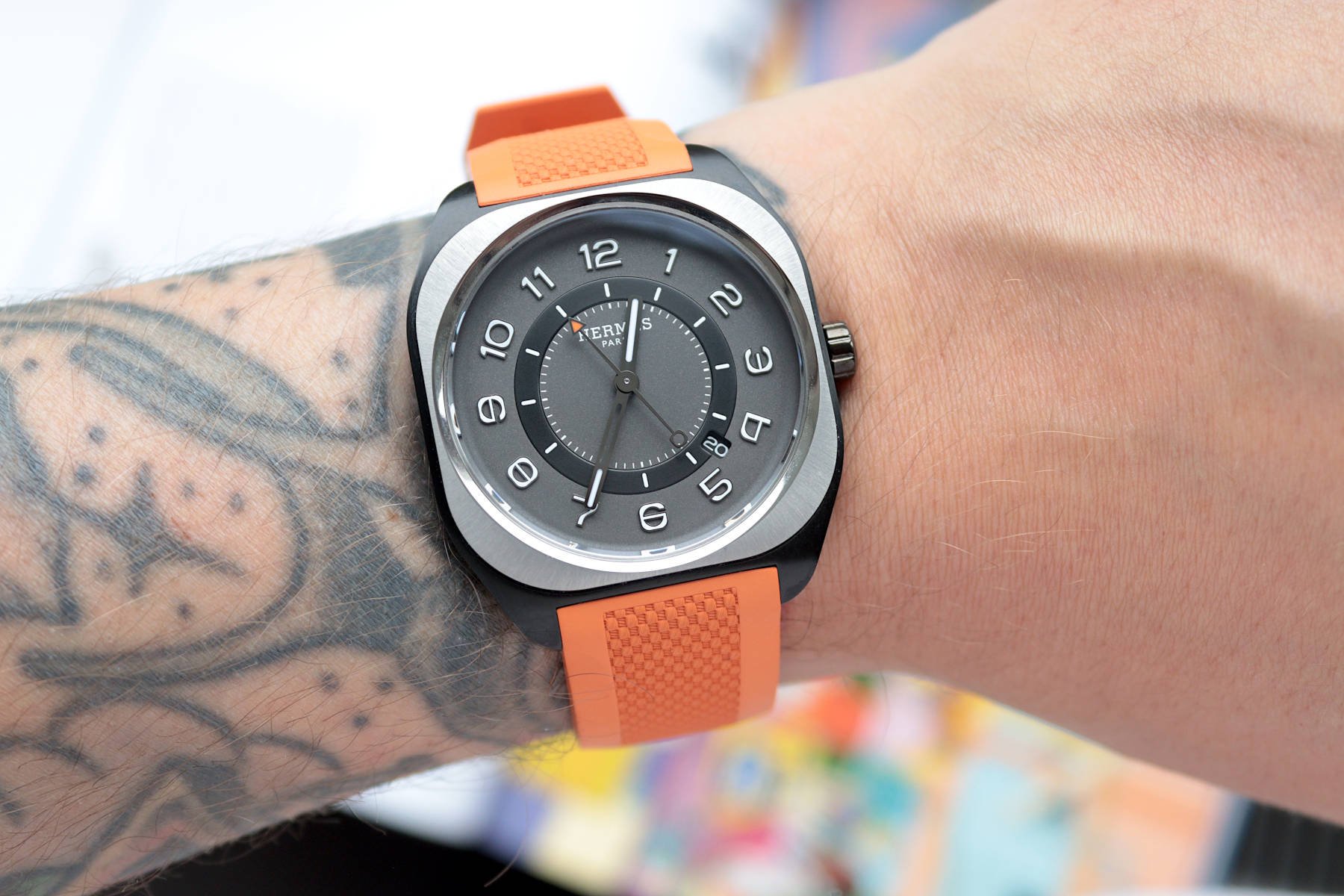 Mission success! The Hermès H08 is ticked off of the wish list
I'll admit that I find it odd that a watch from a fashion house caused such a stir in my watch-collecting mind. By that, I certainly mean no disrespect to Hermès; quite the contrary. Usually besotted by modern sports watches and that ilk, it says a lot about the design of the classy yet sporty H08 that I had to make it mine. I quickly looked at Chrono24 and found one at a very reasonable price. Since the watch arrived, it's been a near-constant presence on my wrist, and I'm thrilled with it. For me, it's the perfect summer watch with the right amount of color. One of my Instagram followers suggested it was a genuine competitor to the Patek Philippe Aquanaut in that regard, and I can't help but agree with them.
It's the little details that I particularly appreciate with the Hermès H08. For example, Hermès also decided to use the glorious font specially designed for this watch on the date wheel. That just helps tie the date complication into the wider design. It's a major bugbear of mine when I see watches with dates that stand out like a sore thumb. Do the date properly, or don't do it at all. On the topic of the font, I also like that the shapes of the numerals echo the case shape with rounded square outer edges and circular internal shapes. Just look at the zero or the eight, and you'll see what I mean. Attention. To. Detail.
OK, that's the watch from the 2021 wish list that found its way into my collection. That means four others didn't make it. But of those four, how many remain on the list?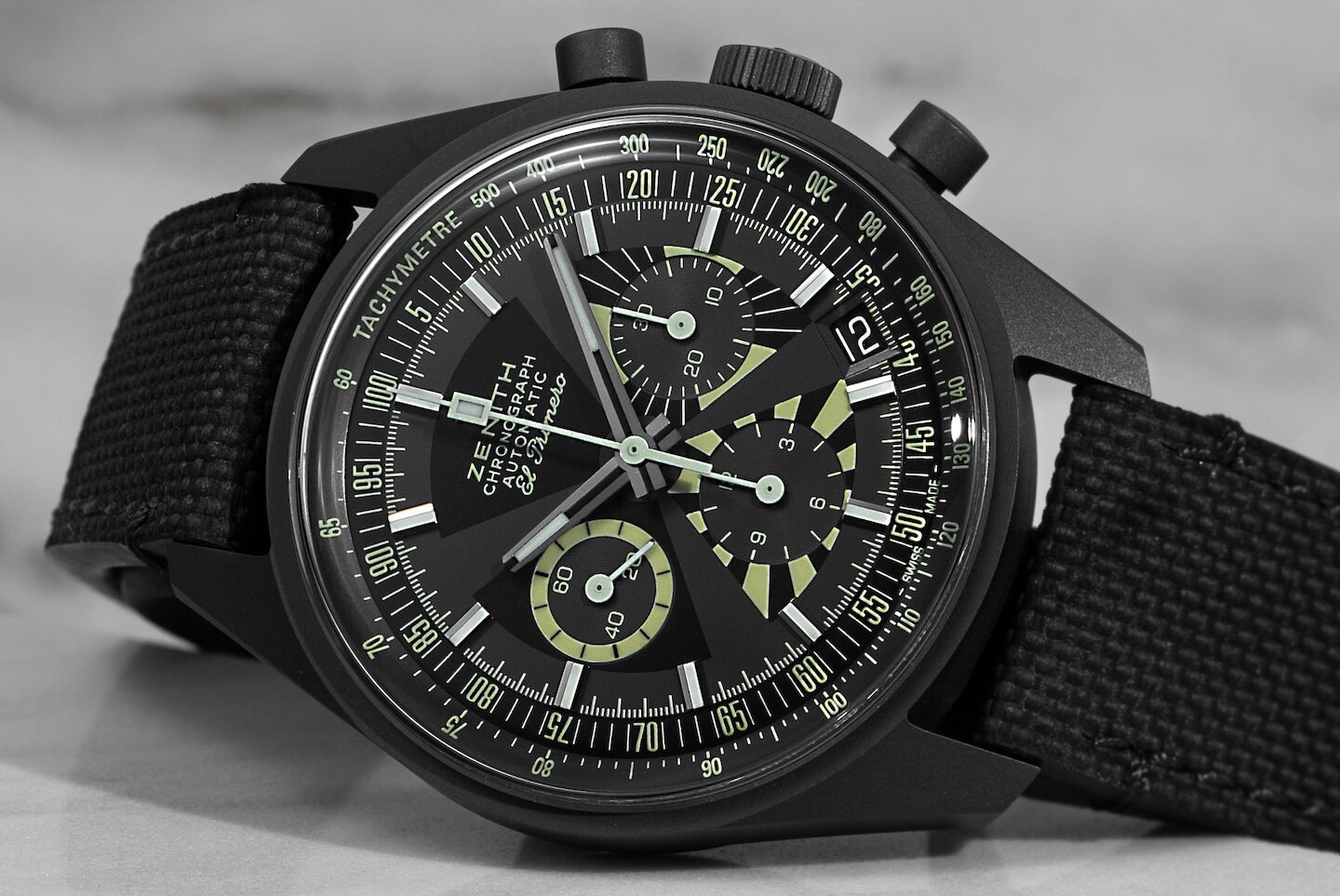 Zenith Chronomaster Poker Chip — A watch I just cannot shake
My 2021 wish list featured the Zenith Chronomaster Revival Shadow. I loved that watch back then, and I still love it now. Thanks to the blacked-out aesthetic, it's the perfect combination of vintage Chronomaster design with a modern flair. It's right up my street. If it hadn't been for Zenith releasing the superb Chronomaster Poker Chip in late 2021, the Revival Shadow would still be on the latest iteration of my wish list. I am just a sucker for the blacked-out and lume-daubed beauty of the Poker Chip.
Brought to life by our friends at SJX Watches, the Poker Chip reimagines the historical G383 and its "poker chip" dial in a modern form. The G383 from 1969 is a product of its time; it is undeniably funky and looks more like something from the mid-1970s than the 1960s. However, the gold-plated case and short Art Deco-inspired lugs betray the period from which it hails. I could see RJ rocking this watch and pulling it off, but me? Not so much.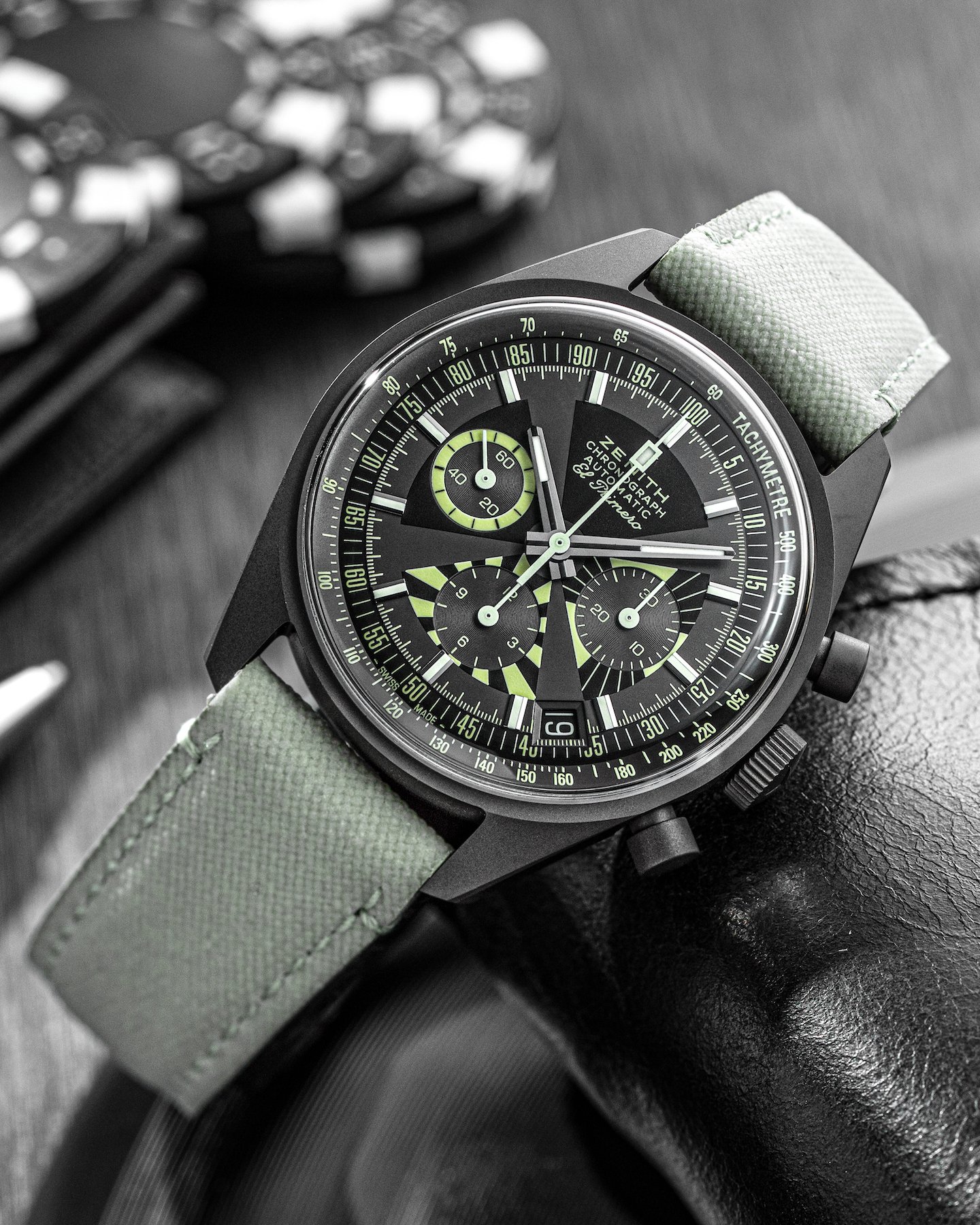 Reimagined
As much as we love to see faithful reimaginations, the sheer audacity of this watch is something to behold. You can see the relation by looking at the G383 and the Revival Poker Chip together. Gone is the classy, dressy gold case. Instead, we see Zenith turn to its sporty Chronomaster A386 case but in blasted titanium for an ultra-modern and stealthy vibe. Gray and black tones combine to recreate its historical predecessor's unmistakable dial layout. Then it's Super-LumiNova by the bucketload, allowing the signature design to shine (literally).
Annoyingly, this watch is long sold out. When it launched, I was not in a position to purchase it; instead, 200 other lucky people got their hands on one of my favorite watches from the last couple of years. You can find them on the pre-owned market, and I'm frequently checking to see if a bargain ever crops up. One day, I will own this watch; mark my words. In the words of Wayne Campbell, "It will be mine. Oh yes, it will be mine."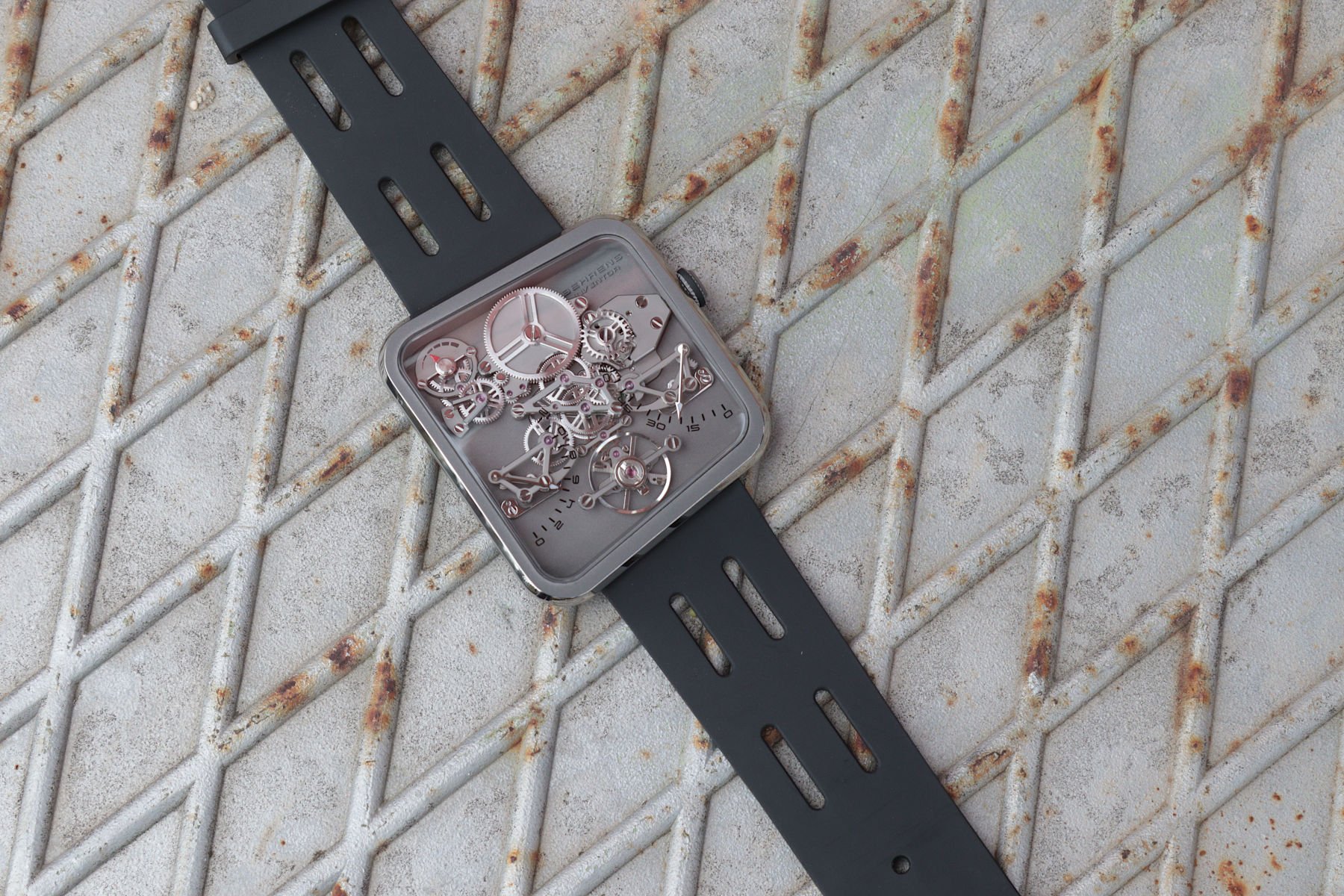 Behrens BHR030 20G — Ultralight and ultra-thin
Behrens introduced the new ultralight BHR030 20G at Time to Watches in March. For those unaware, Time to Watches was a smaller show that ran parallel to but separately from Watches and Wonders. It featured smaller independent brands, including Behrens. I was fortunate to have seen and heard snippets of this project before the show, but it wasn't until I paid a visit to the Behrens booth that I could get hands-on with the prototype. Sadly, the prototype was a non-working sample, but it made it no less impressive than I expected. Do take a moment to read my article on the watch right here. It's no secret that I am a fan of the brand. Indeed, I've accidentally gotten some of my colleagues interested in the Chinese brand as well, with Thor now buying one for his collection too.
The BHR030 20G is Behrens' attempt to create the world's lightest watch. Currently, a French watchmaker called Valentin Remontat holds that record. His Ultralight watch weighs in at 16.9g, including the strap. Behrens is aiming to beat that record by a significant margin. The BHR030 will come in two variations. I saw a "regular" version in titanium with a rubber strap at Time to Watches. It weighed around 20g, hence the name 20G, and it was easy to forget you were wearing it. The second version will use a unique carbon fiber case made from a proprietary composite. This carbon model is expected to weigh around 11g (15g with the strap and buckle). If Behrens manages to achieve this, then that will be impressive. Even if Behrens doesn't quite manage it, the watch still looks incredibly cool.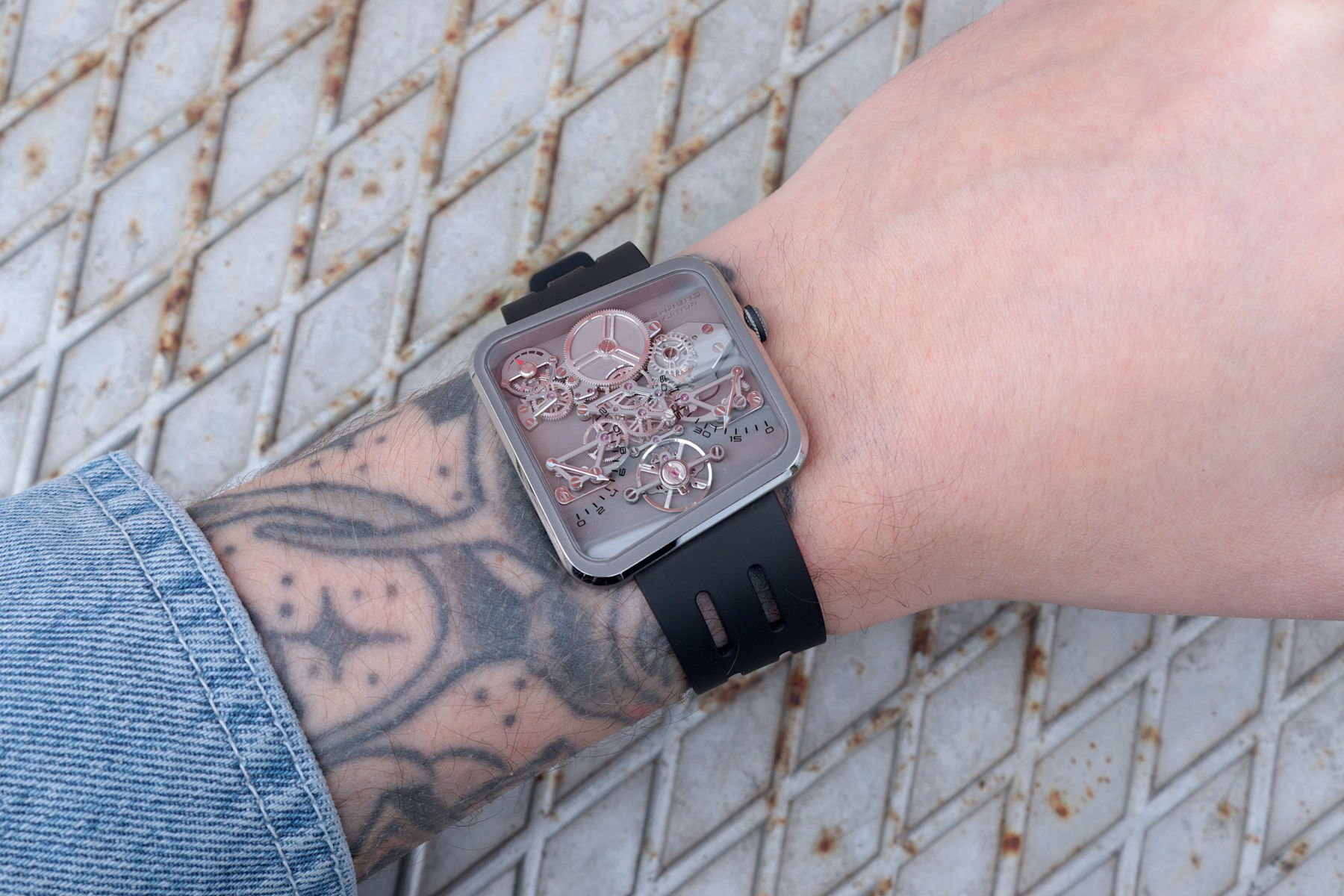 The BHR030 20G features retrograde hours, minutes, and a dial-side power reserve indicator. It's a very attractive modern-looking sports watch and up my horological street. I love the asymmetrical case and the ergonomic profile. The entire case is curved, allowing the watch to sit perfectly on the wrist. Behrens had to develop the movement to follow the same curve to allow for such a case shape. It's mighty impressive engineering and rightly earned a firm place on my wish list! Of all the watches I saw in Geneva during the Watches and Wonders week, the BHR030 20G might just be my favorite.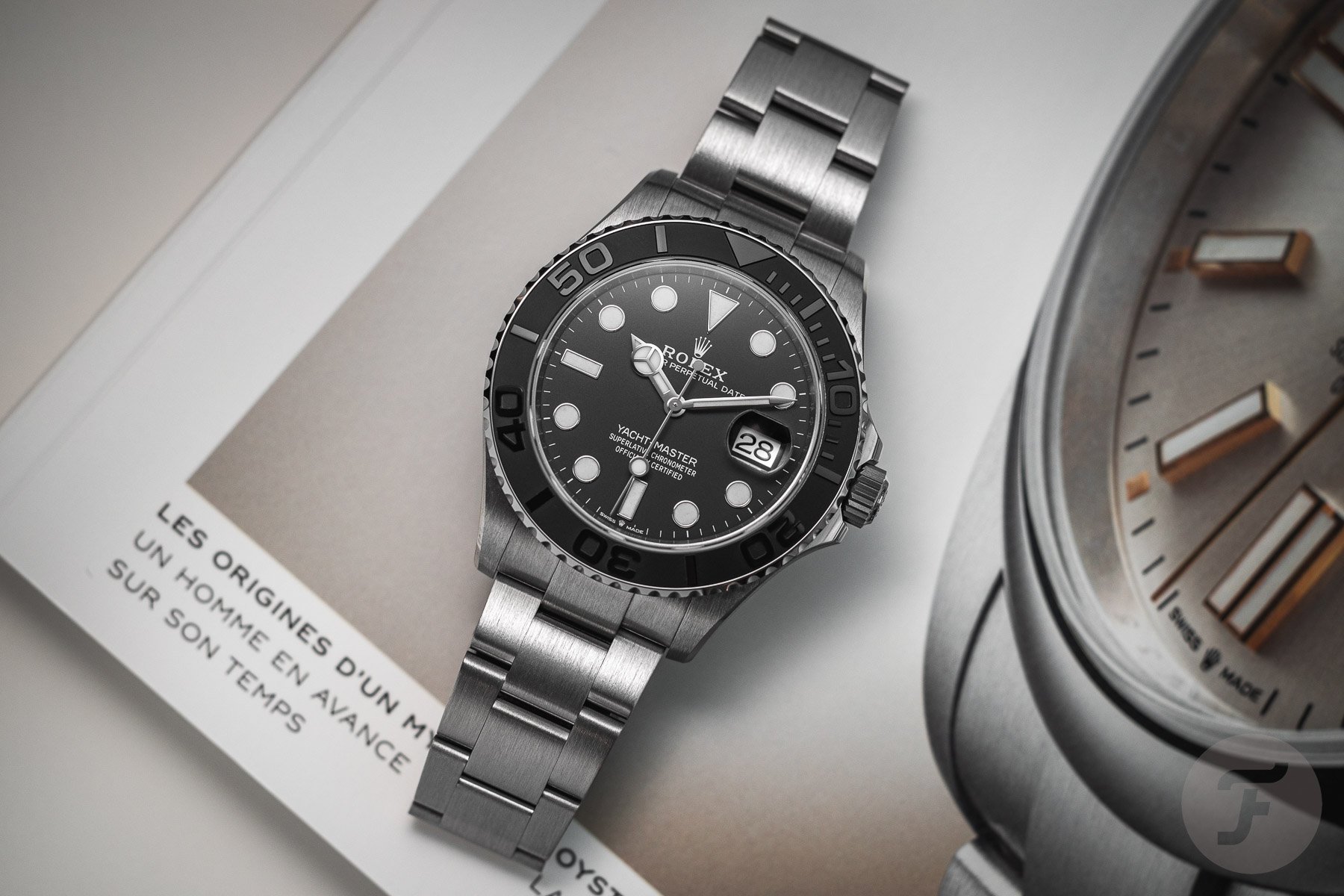 Rolex Yacht-Master 42 RLX — But is titanium worth the premium?
This is another watch I saw in Geneva at the end of March. Rolex is a funny one, and I'd tried to hold off for as long as possible as I didn't want to become "another Rolex guy". But then I bought my Explorer II from Gassan at the Amsterdam airport, and things changed. Now I understand why, inevitably, so many collectors end up with a Rolex on their wrist at some point in their journey. Rolex makes damn good watches, and there's no denying it. When I saw Rolex's new watches at Watches and Wonders with the rest of the Fratello team, I couldn't help but fall a little in love with the Rolex Yacht-Master 42 RLX.
With its gorgeous gray attire, it drew me in. Fun fact: I am red/green colorblind, so colors are a little lost on me sometimes. I often stick to the colors that I know I can process correctly, so monochromatic color schemes are always a safe choice. Lex recently wrote an interesting article about the new Yacht-Master. In it, he mentioned the grayness of the watch, and I realized that it was a large part of what appealed to me so much. Some may say it's no different from the classic black Submariner, but I beg to differ. RLX Titanium is noticeably darker than Oystersteel. Combine this with the matte black dial and bezel versus the glossy black dial and polished Cerachrom bezel of the Sub, and you have a wholly different beast, at least in my eyes.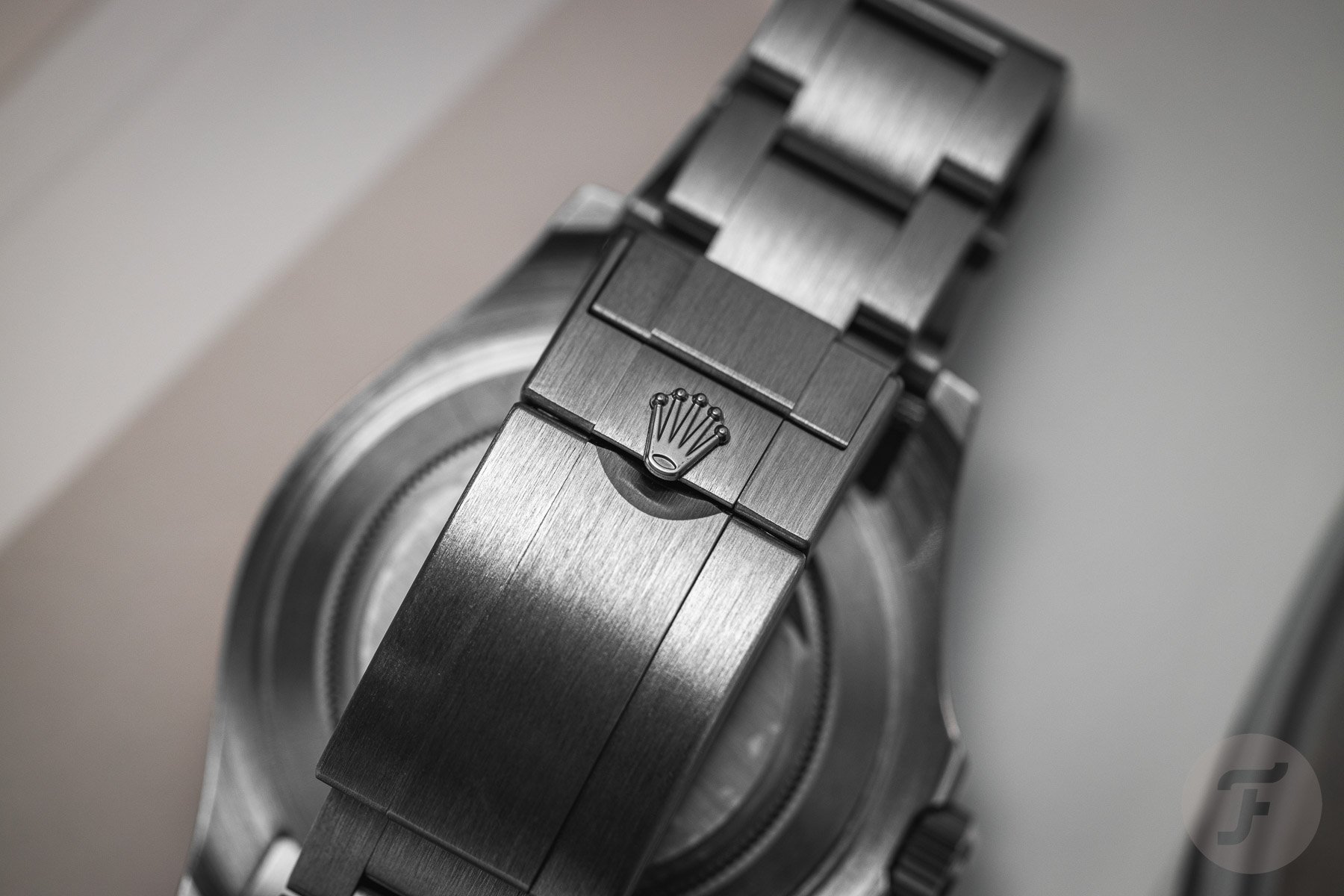 Of course, Rolex nailed the titanium bracelet
Another standout point for me was the titanium bracelet. I've been a fan of titanium watches for a while now. The lightweight metal didn't initially enamor me, but it eventually won me over. That said, titanium bracelets have long been a dislike of mine. They've always felt rattly and cheap — even those on watches that are certainly not cheap. However, in true Rolex fashion, the Crown constructed a titanium bracelet that does not feel cheap or rattly. It feels luxurious and premium. Let's face it; we all know that Rolex makes some of the best bracelets around, but I hadn't expected the brand to quite so easily nail this one too. But there we are.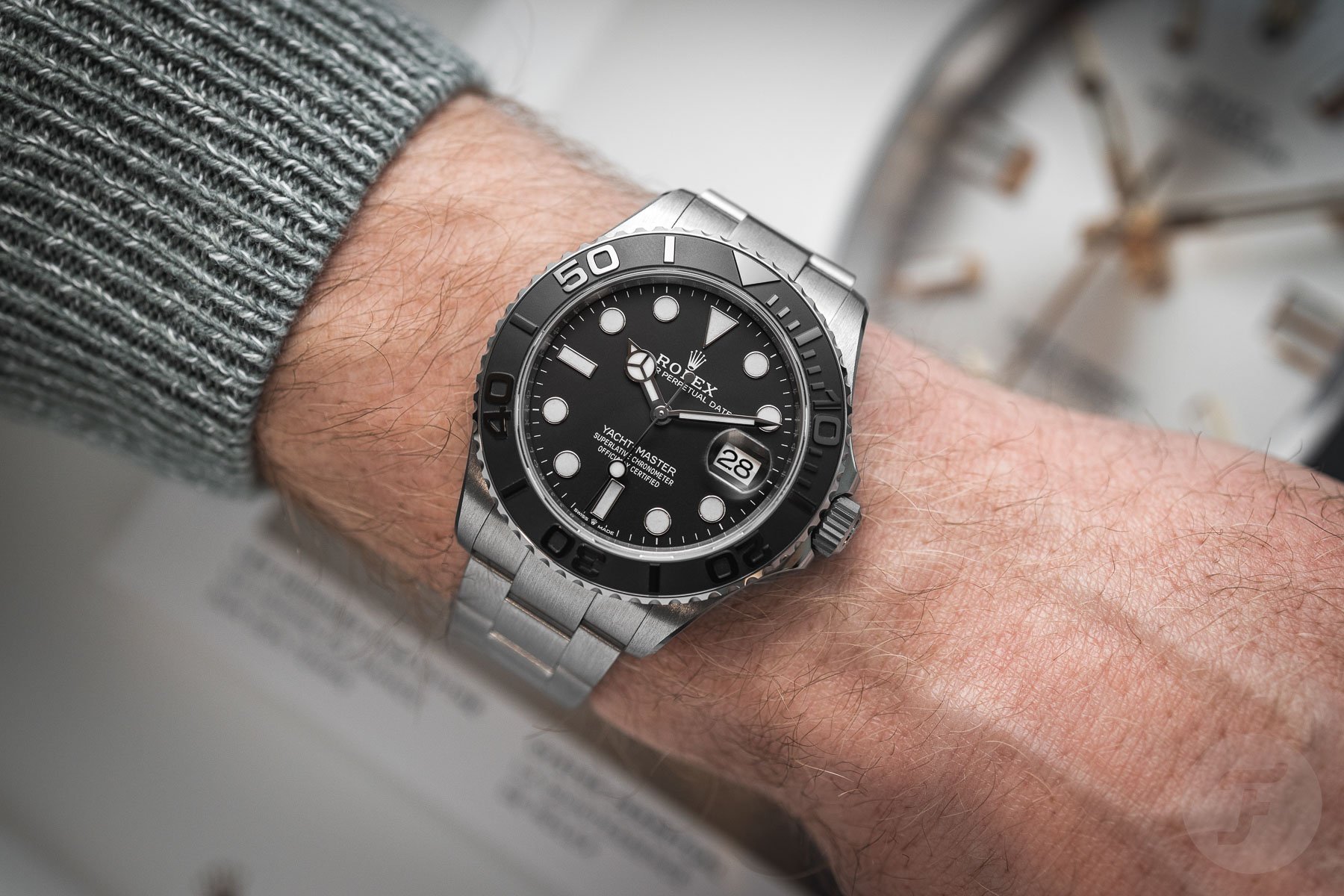 While the Yacht-Master 42 is a new entry to my wish list, it's pretty low on it. That's not just because it's unobtainable (not even a single listing on Chrono24 at the time of writing!) but also because of the price. Rolex has slapped a hefty premium on the watch compared to other models in the lineup. For example, my steel Explorer II features a more complicated movement for €9,750. The new Yacht-Master 42 RLX? That'll be €13,800 for a simpler three-hand movement, just in titanium. I can't quite see where the value of that €4,000 premium is. For that reason, the other watches on this list sit higher. But I still want it… Go figure.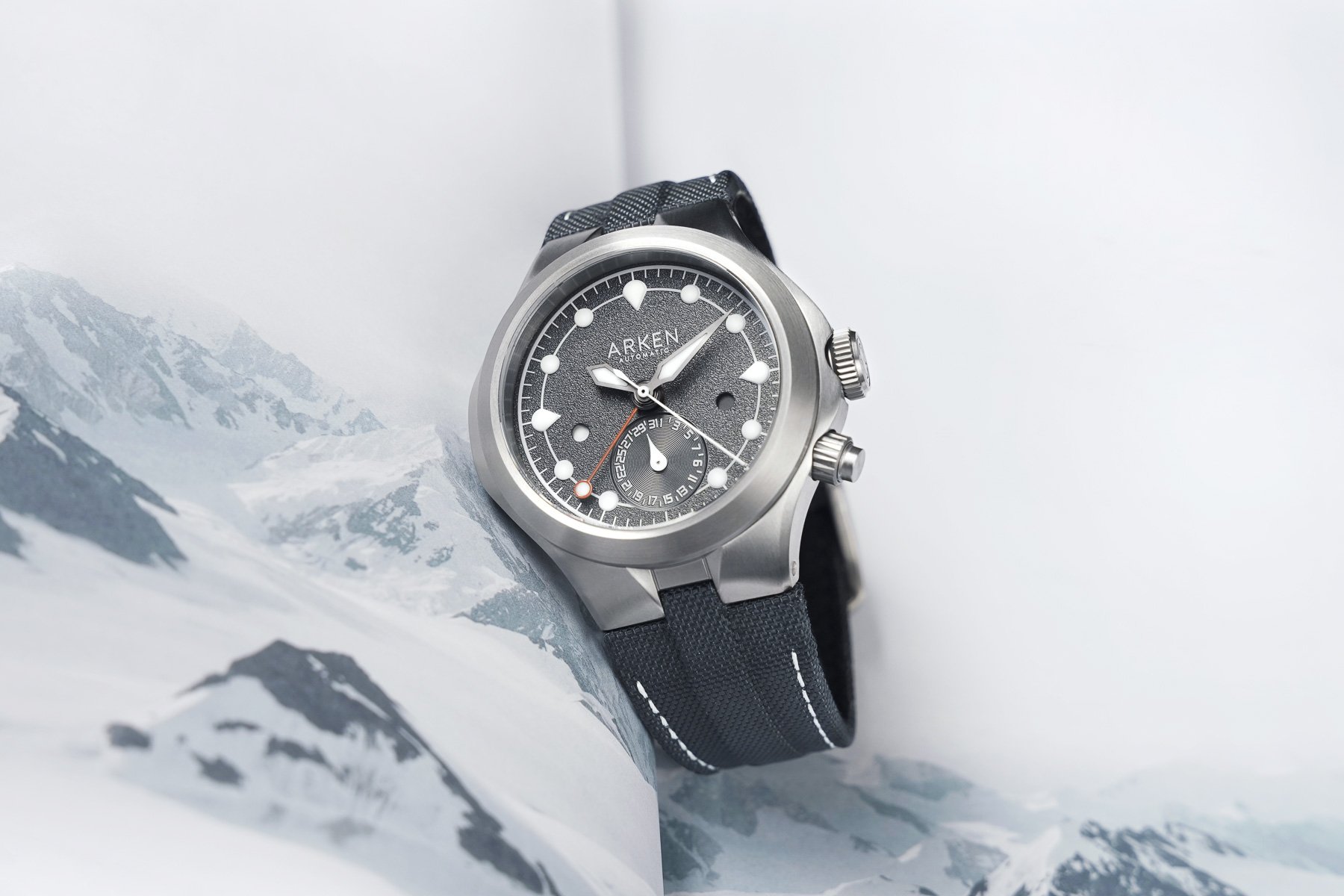 Arken Alterum — Real innovation from a microbrand
My watch-collecting tastes are eclectic. I can admit that. While luxury watches make up most of my collection these days, I still enjoy some offerings from microbrands too. Microbrands are what got me into the watch-collecting hobby and community, so I always keep my eye on the news and releases coming from this end of the industry. Sadly, for the most part, it's not what it used to be five years ago or so. Much of the creativity that I used to see is now replaced by fly-by-night "brands" offering nothing more than yet another Submariner-style homage at best.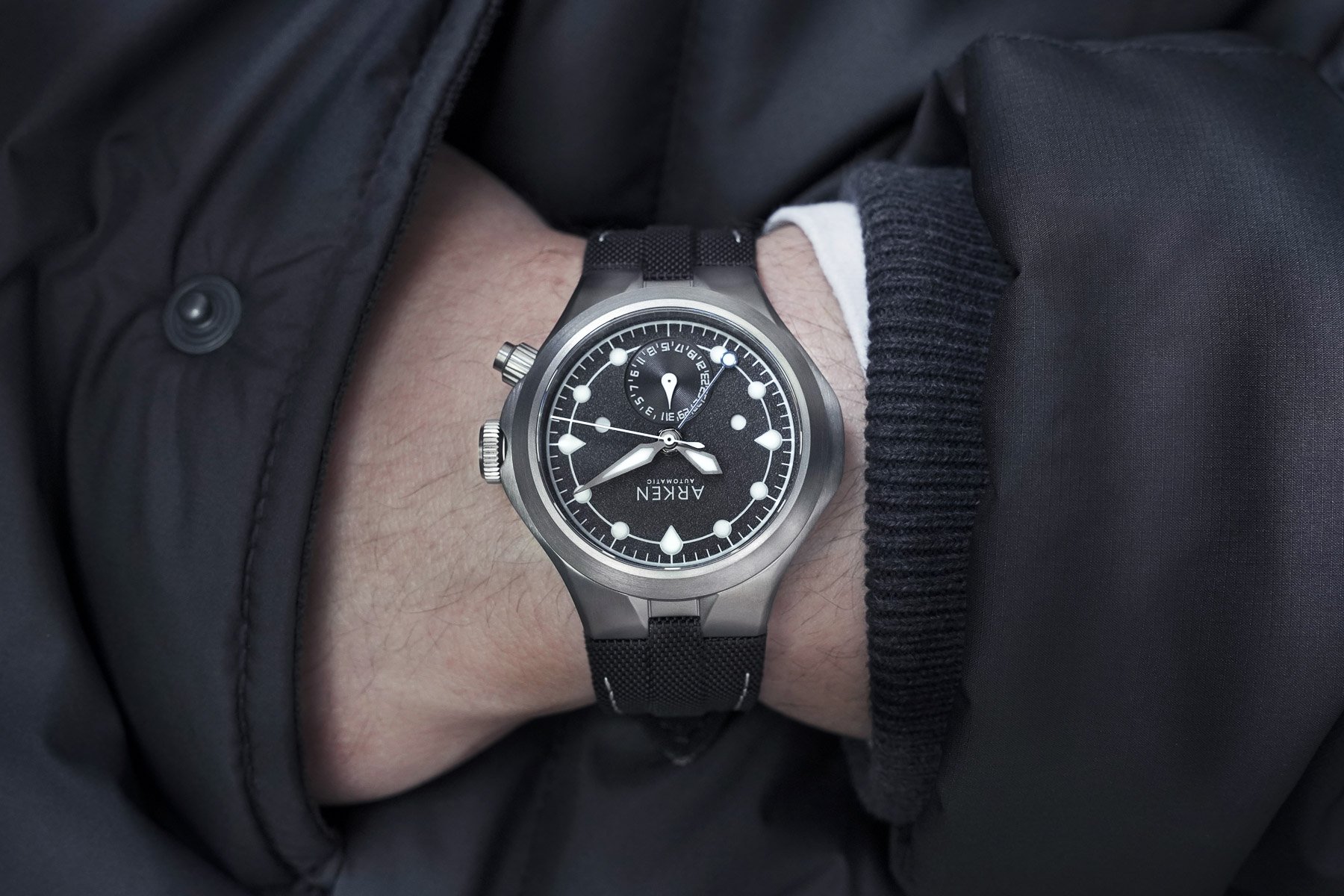 This is why I've come to enjoy the work from Arken, a brand based in Birmingham in the UK. Arken's first model was a simple dive watch with some distinct design elements and as well as nods toward the icons that inspired it. Now the brand has announced its follow-up second model, the Alterum. The Alterum follows on from the design language the brand explored with the Instrumentum and takes on a new persona. Again, there are a few notable influences in the design but not in a bad way. There are, of course, strong influences from the Vacheron Constantin Overseas Everest, but there is enough of the watch's own character here too. Aesthetics aside, what I love about this watch is perhaps not so apparent at first glance.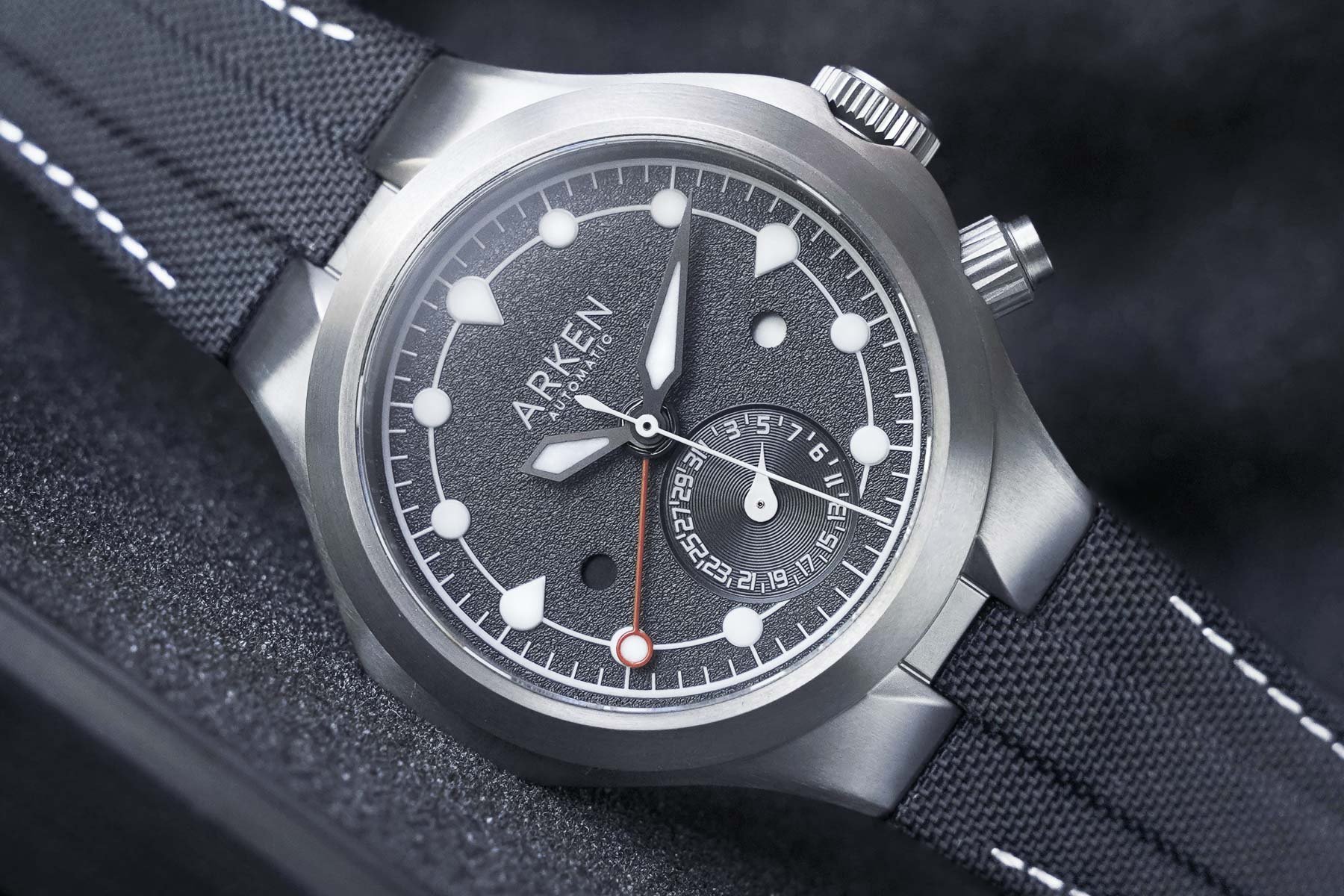 Genuine innovation
Microbrands are not often known for their innovation. Typically, they use stock movements, and all the design work is limited to aesthetics. That is not so with the Alterum. Arken wanted to design a watch with dual-time functionality but wanted to stick to using Miyota movements for their combination of reliability and affordability. At the time, Miyota had not yet announced the 9075 GMT caliber. That left Arken deciding to develop a proprietary solution. Using the Miyota 9015 movement base, Arken worked with a specialist partner to develop a modular dual-time function.
The screw-down crown at 3 o'clock controls both of the displayed times. Arken's Alterum has a second 12-hour hand that indicates an additional time zone, along with the help of a pair of AM/PM indicators (left for the local time and right for home time). The date is decoupled from the crown and controlled by the screw-down pusher at 4 o'clock. It's a very elegant solution for the dual-time complication and one that offers true creativity. As I said, innovation to this degree is rare within the microbrand sphere, so much so that I am very impressed with what the brand has done here. I've yet to see the watch in hand, but I hope to soon. That said, it still does not stop me from preemptively putting it straight onto my wish list!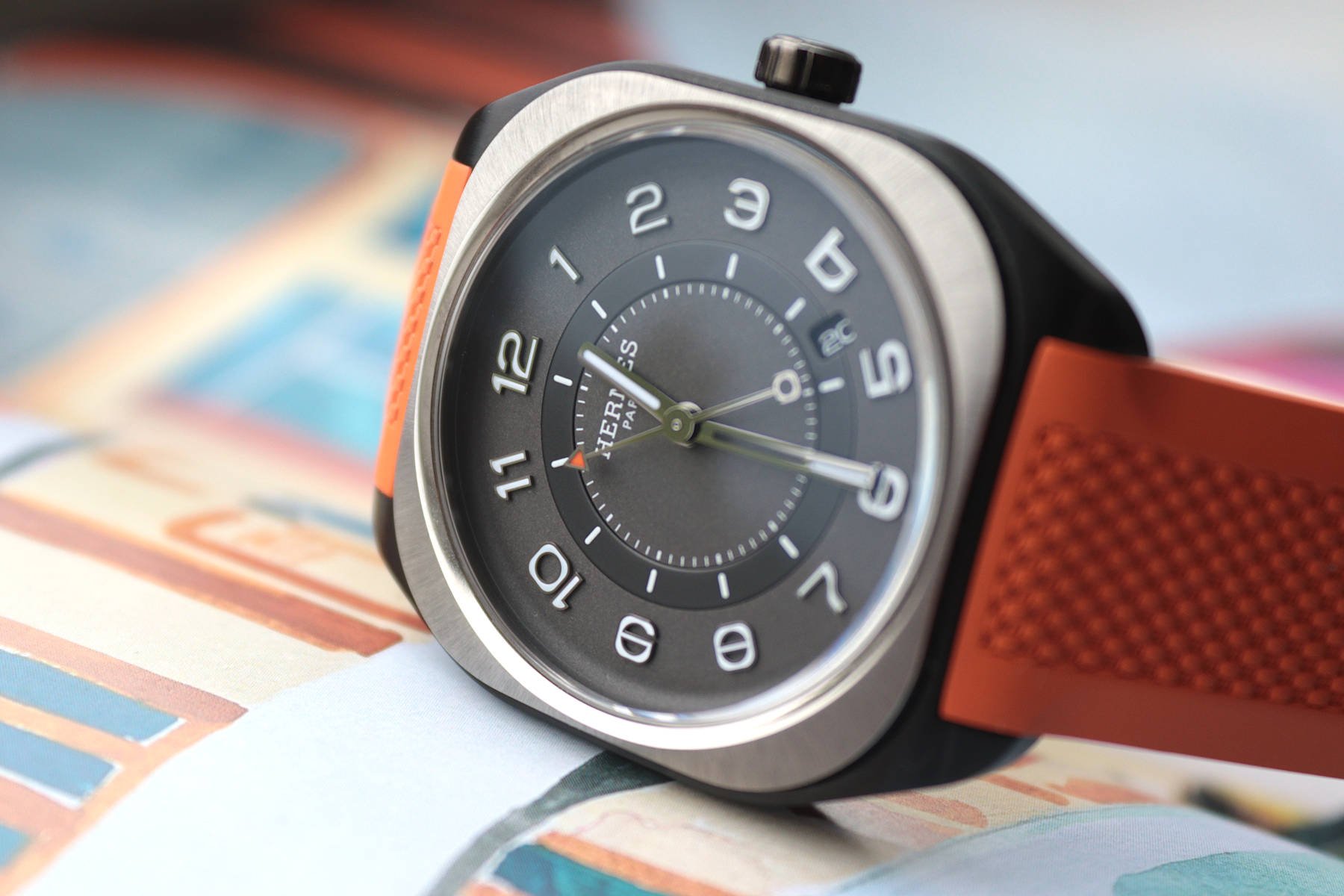 How will my wish list look in another two years?
So, there we have it — my updated wish list for 2023. Over the past two years, it's slimmed down from five watches to four. In part, that's because I have checked one watch off but also because I'm starting to enjoy and appreciate my watches more these days. I'm not always on the lookout for the "next watch". That says a lot about my collection, and I am starting to understand my tastes better. That said, there's always room in one's collection for one more watch, right?
Do you keep a wish list written down somewhere, maybe pinned up next to your desk or squirreled away in your phone's notes? What's on your list? I'm looking forward to hearing from you in the comments!