Five Dialed-In Alternatives To Grand Seiko Watches From Minase, MING, anOrdain, Glashütte Original, And Seiko
Colorful delicacies, radiant patterns, and subtle structures from Japan and beyond
When it comes to creating mesmerizing and original dials, Grand Seiko is an industry benchmark. Snowflakes, white and green birches, the brilliant blue sky over Mt. Iwate at dawn — it's the beauty surrounding the Grand Seiko Studio Shizukuishi translated into dial art. But GS is not the only brand with an obsession for dials. That's why it's time to present you with five dialed-in alternatives to Grand Seiko watches. We'll start in Japan with Minase, fly to Malaysia to visit MING, then head over to Glasgow in Scotland to check out AnOrdain. Then we'll travel to a small German town to take a look at Glashütte Original, and end up back in Japan because Seiko's Presage collection could offer a few surprising and budget-friendly alternatives to "Big Brother" GS.
Why look for alternatives for watches you can actually buy? First and foremost, because it's fun to do. Sifting through brands and collections to get to a final quintet is very entertaining. The second reason is that in the shadow of a giant that pumps out quite a few (stunning) new models per year, other smaller, less powerful, and less visible brands also try to capture your attention with original and special dials. This is the focal point of my search for Grand Seiko alternatives.
… let the different dials do most of the talking.
Grand Seiko's dials are of the highest level (and so are the different case shapes, finishing, and different movement types, but that's for another time). But that doesn't mean the brand has no competition when it comes to the face of a watch. There are brands out there that are just as obsessed with creating an expressive face. And it shows. I'll let the different dials do most of the talking.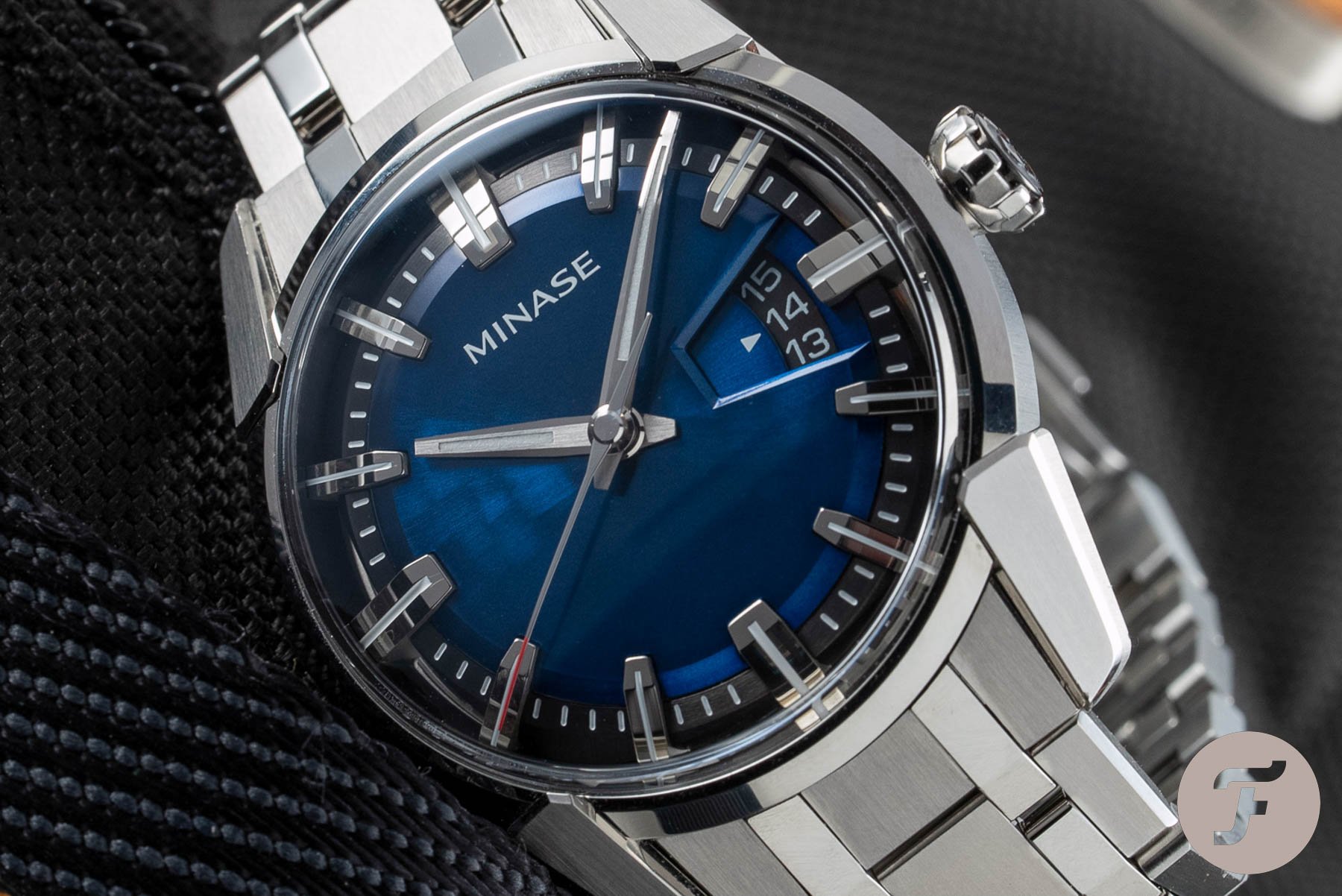 Five dialed-in alternatives to Grand Seiko — Minase
Around 100 kilometers west of the Grand Seiko Studio Shizukuishi, in the coastal and snowy Akita region of Japan, you will find Minase. Named after a former village that merged into the expanded city of Yuzawa, Minase is a watch brand that was created in 2005 by Japanese tool manufacturer Kyowa Co. Ltd. The company's specialized skills include drilling, case forging, bracelet manufacturing, and polishing, and that shows in the exuberant case shapes. To pull off all those angles and details in a luxurious and comfortable way, Minase embodies the very essence of manufacturing expertise. Oh, you like Zaratsu polishing? Well, Minase also owns a German-made Sallaz polishing machine, and Zaratsu is the Japanese phonetic adaptation of Sallaz.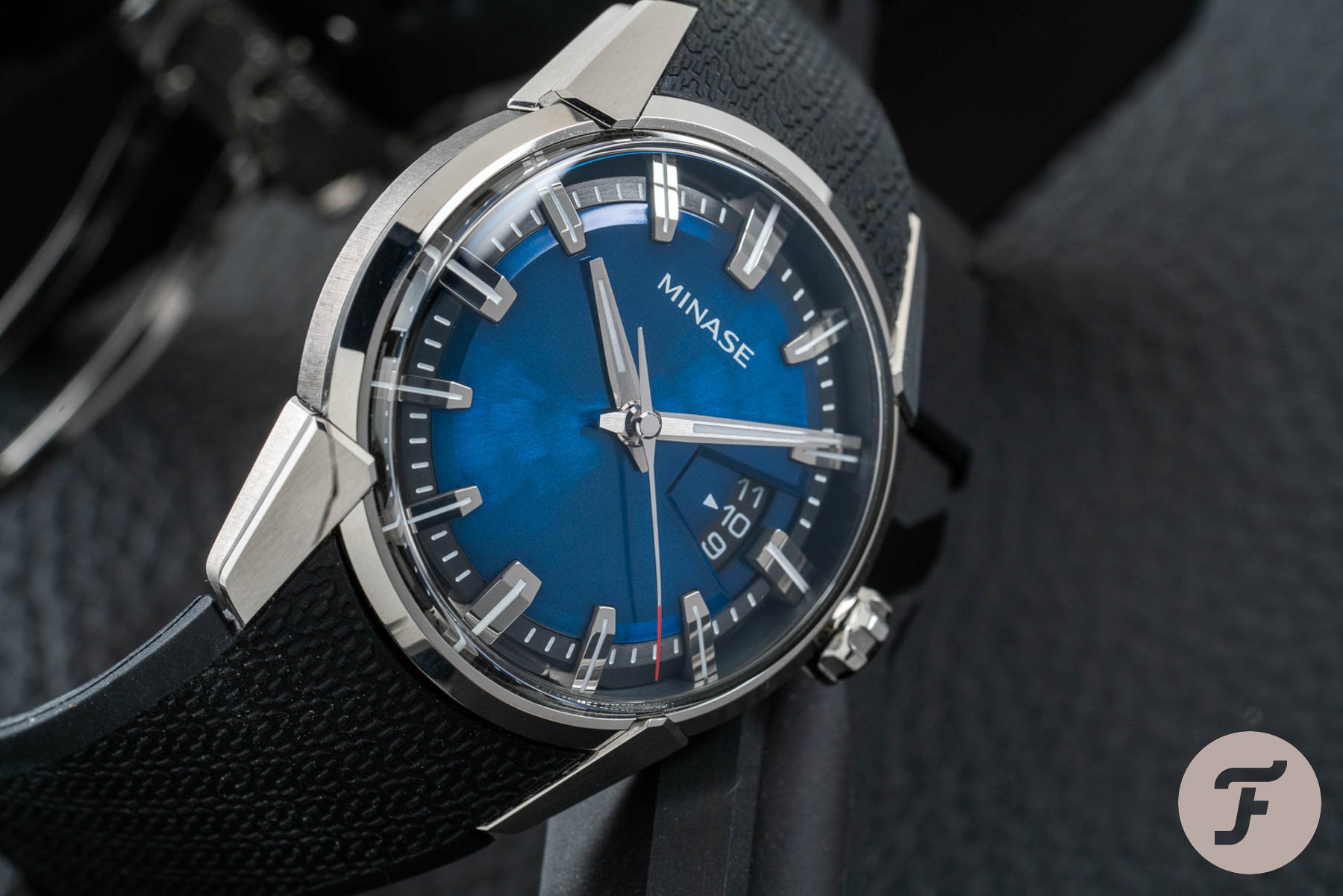 Dégradé dials and Japanese lacquer
But let's focus on the dials. Minase also creates some remarkable watch faces, something we've been well aware of for a while. That awareness plus admiration led to the creation of the Fratello × Minase Divido Limited Edition. The complex, three-dimensional, architectural, and angular Divido is the canvas for a flaked, color-changing royal blue dial. It's sporty, chic, and very dynamic.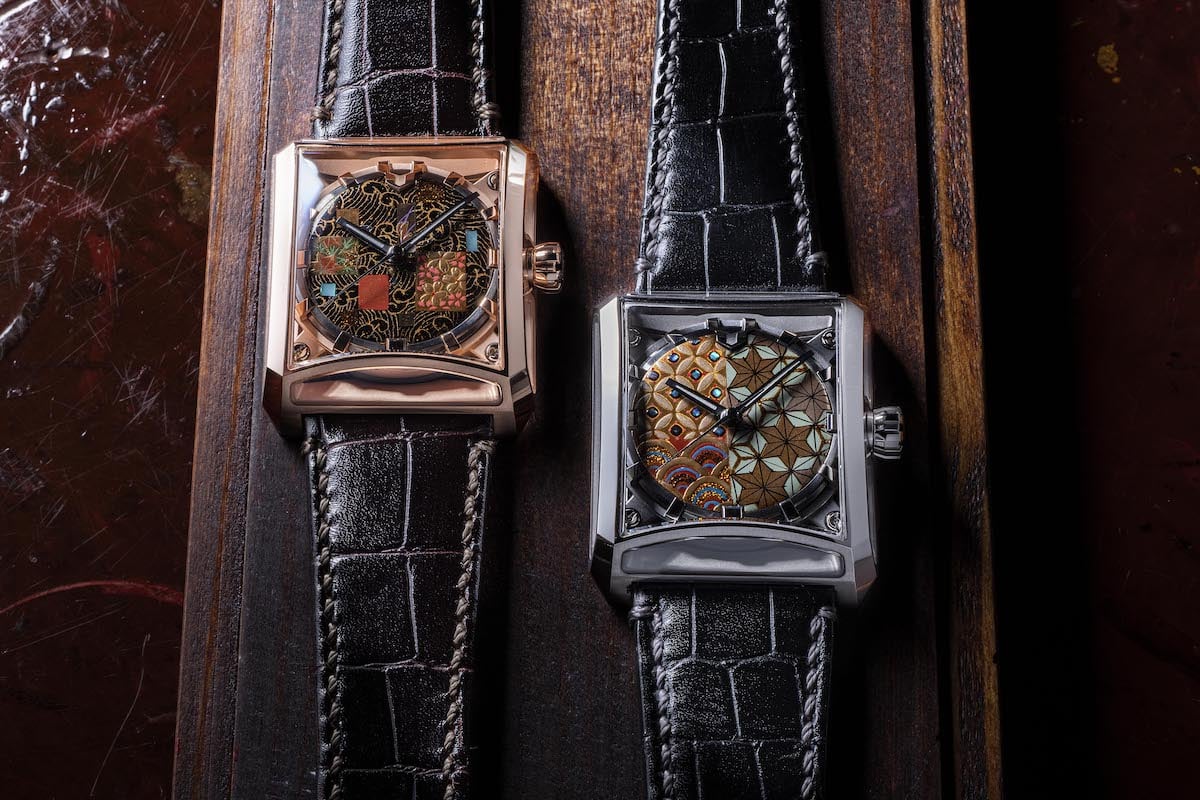 In the regular collection, you will also find several other colorful Divido models. For example, there is one with an atmospheric gray-to-white dégradé dial. There are also versions with dials in red or silver urushi lacquer sprinkled with silver maki-e, a Japanese lacquer decoration technique. All of these Divido models have a price of CHF 5,500.
Artisanal exuberance
Maybe even more dynamic and certainly much wilder and more Japanese are the different Urushi Makie Hakose 7 Windows models from the Masterpiece collection (CHF 13,880). The dials of the watches come from maki-e artist Junichi Hakose. There are four Urushi Makie Hakose watches embodying the theme of Japanese nature. That certainly sounds familiar, doesn't it? But the result is even more decorative and rich. The Urushi Makie Hakose watches are an exuberant expression of artisanal expertise in its most Japanese form.
Please find more info on the official Minase website.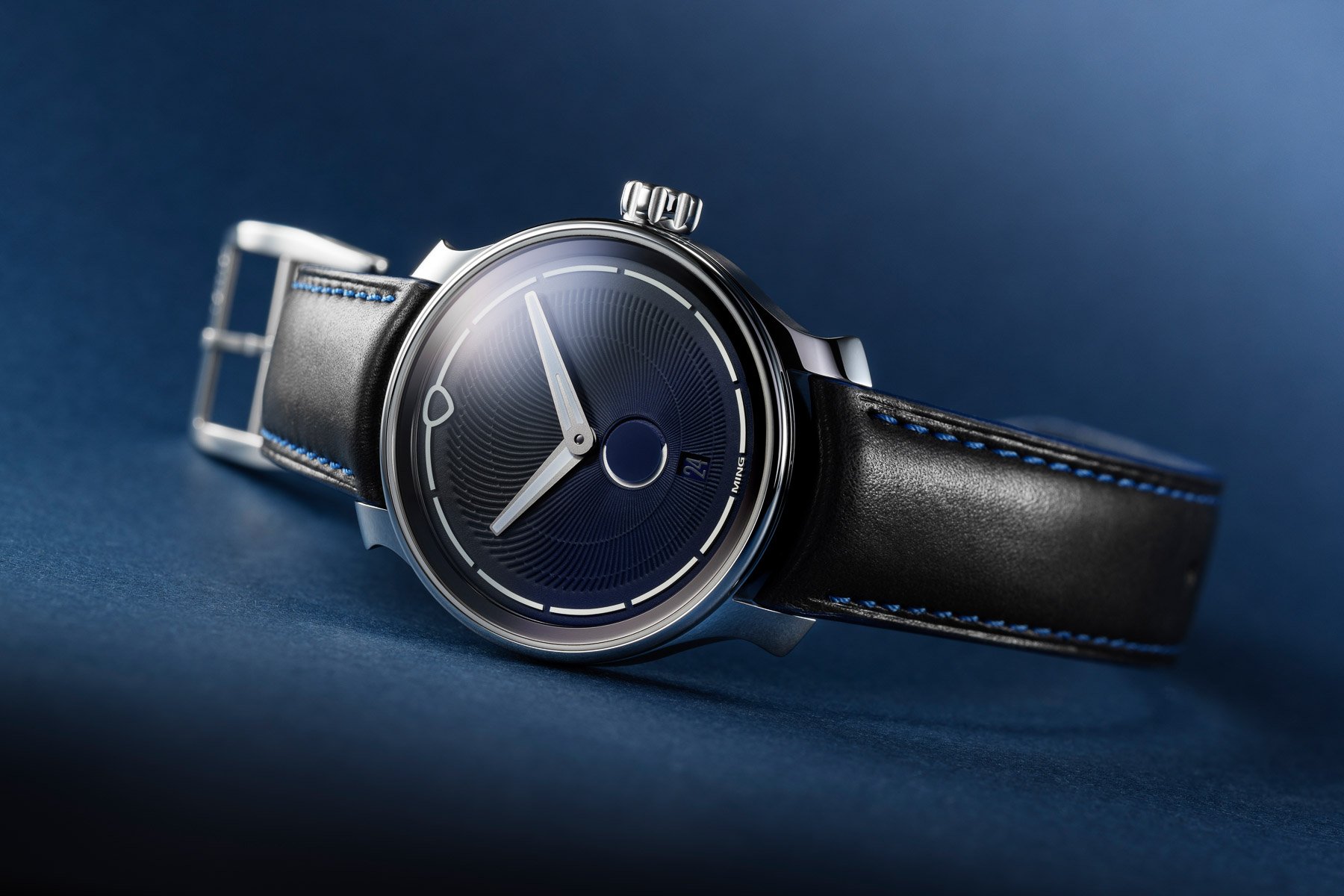 Five dialed-in alternatives to Grand Seiko — MING
Malaysian Ming Thein started MING with five other watch lovers. Ming, the name-giver of the brand and leader of the collective, has a background in photography and design and also works as a business strategist. The brand MING has very quickly made a name for itself because it excels in refinement that comes from extensive deliberation. The drive to perfect every detail creates a balanced design that is accessible to a broad audience.
A MING watch appeals to connoisseurs and newbies alike because of correct proportions and, above all, extraordinary dials. MING works with experienced watch-part suppliers and the assembly, regulation, and testing are performed in Switzerland. Then it's off to Malaysia where the MING 37.05, for instance, gets its final quality control.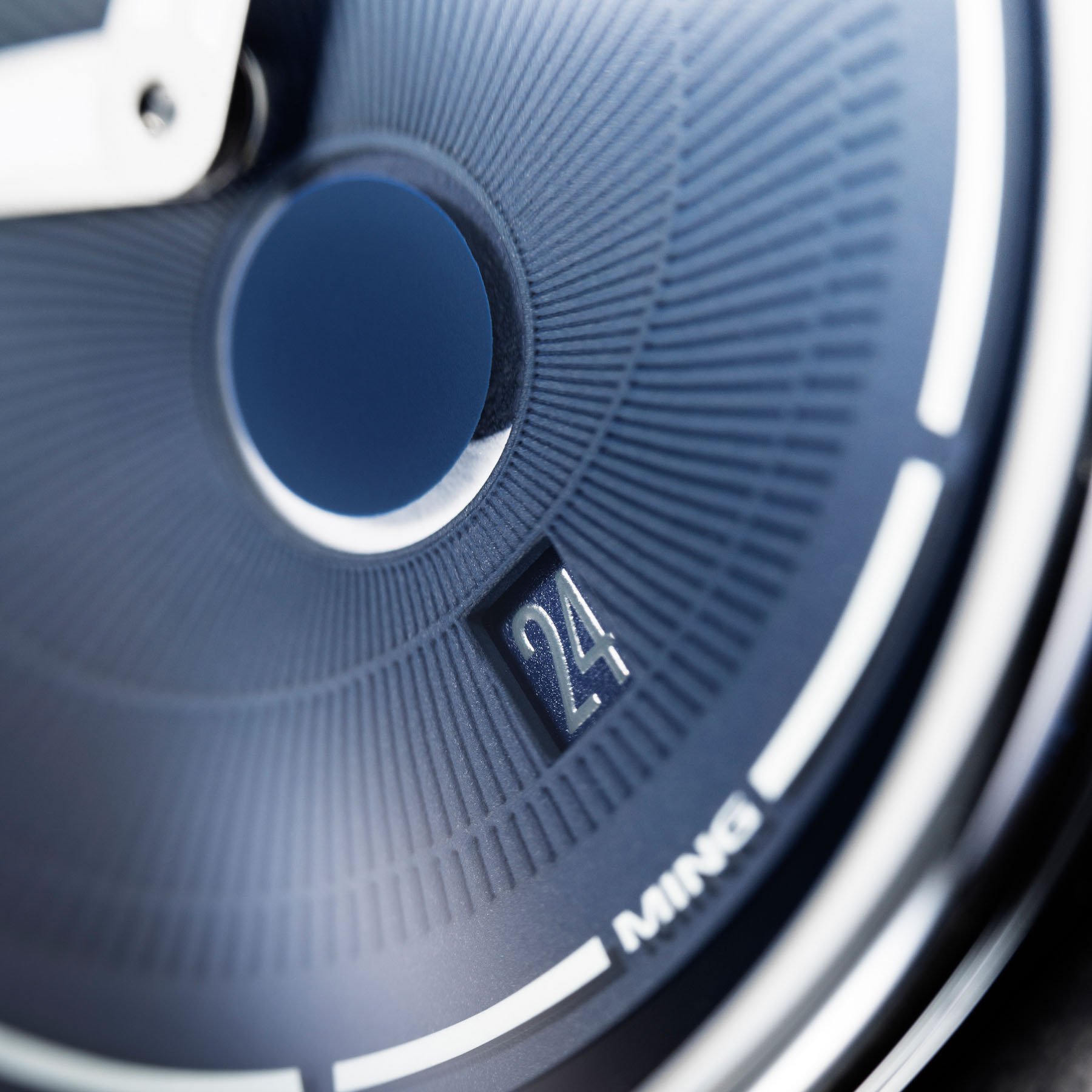 A layered dial
The MING 37.05 shows a layered dial in metal and laser-etched sapphire. The gradient effect from blue to black mimics the night sky. The date and the moonphase complication subtly sit at the lowest part of the dial. What is especially neat is that HyCeram Super-LumiNova appears as a glowing ring around a full moon. And there's more to that moon, whose center always remains black, creating a floating look. It's a Sellita SW288 movement that makes all of this possible, as well as a little help from Schwarz-Etienne. In the end, the price of the MING 37.05, a limited of 500 pieces, reaches CHF 4,950.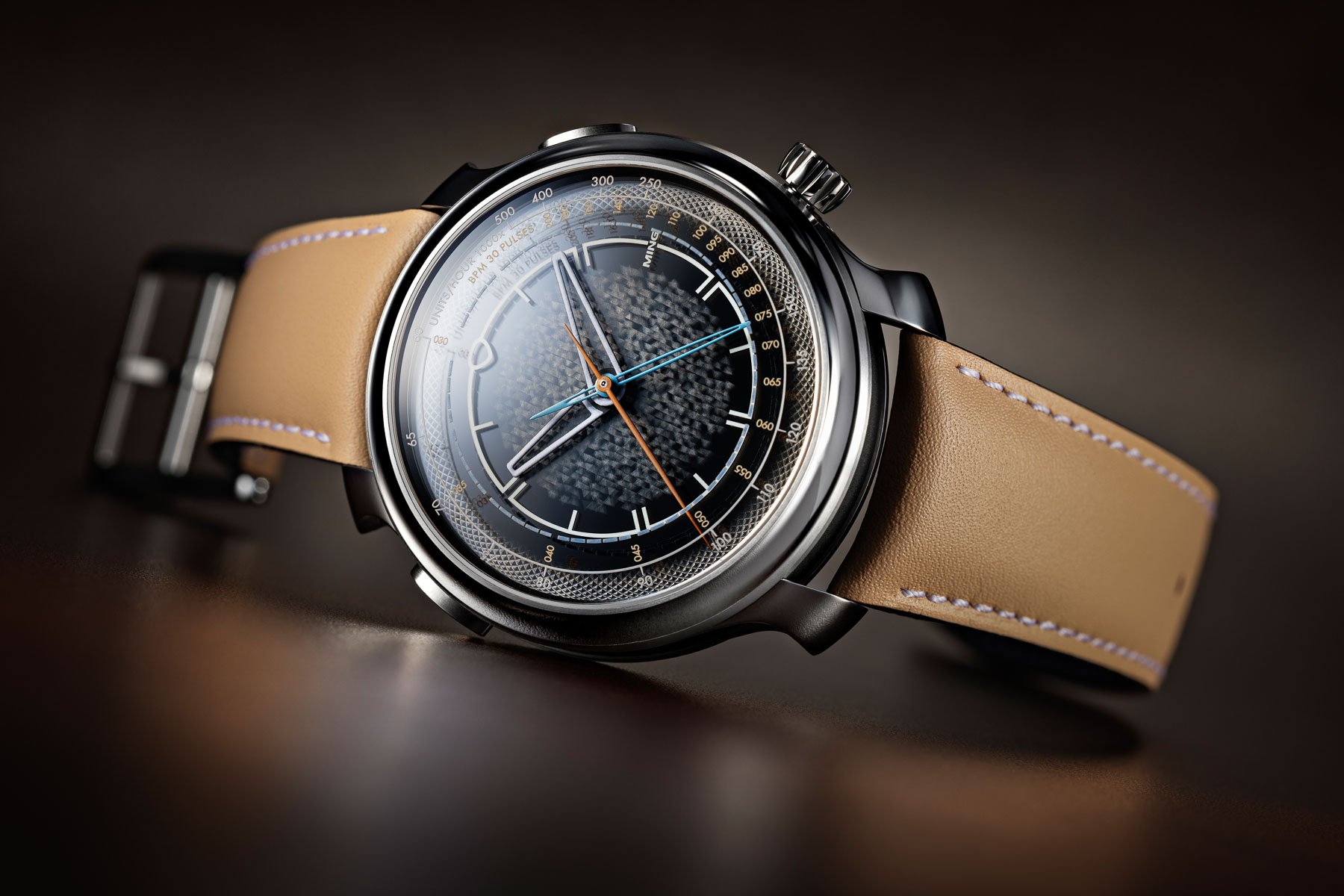 The dial as a complication
The mesmerizing MING 20.01 Series 2 has a price of no less than CHF 35,000, but it had my colleague Mike questioning his buying habits. The dial is as complicated as a functional complication. It all starts with a titanium layer with a Clous-de-Paris pattern that doubles as a functional movement component. On top of that, MING places a second 1.1mm-thick sapphire that shows an etched pattern with 3,300 triangular elements in the center. To create an incredible optic effect, these elements show three different depths.
The final element is a glow-in-the-dark HyCeram index track. Under all this complicated beauty beats a movement that I need to mention — the manual-wind AgenGraphe made by Agenhor.
Please find more info on the official MING website.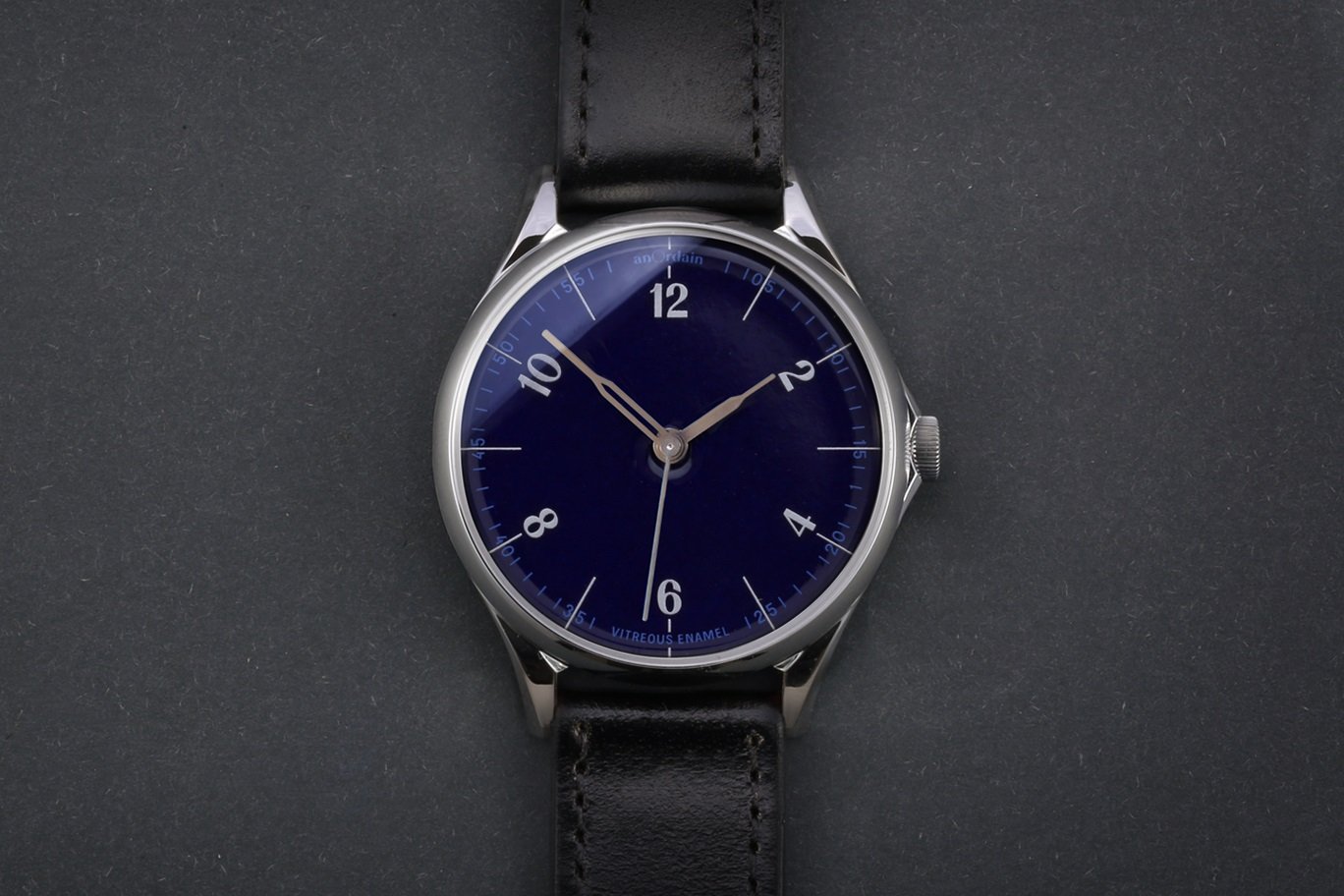 Five dialed-in alternatives to Grand Seiko — anOrdain
Would you believe that Glasgow's Victorian Gothic Templeton Building — a converted carpet factory — houses a multidisciplinary team of fifteen designers and craftspeople who oversee every element of the production of anOrdain watches? It's here, in the industrial capital of Scotland, that these fifteen people design and manufacture some pretty special and original watches. They include the Model 1 in Parisian Blue and Post Office Red (£1,440), for instance, with their Glasgow-made vitreous enamel dials.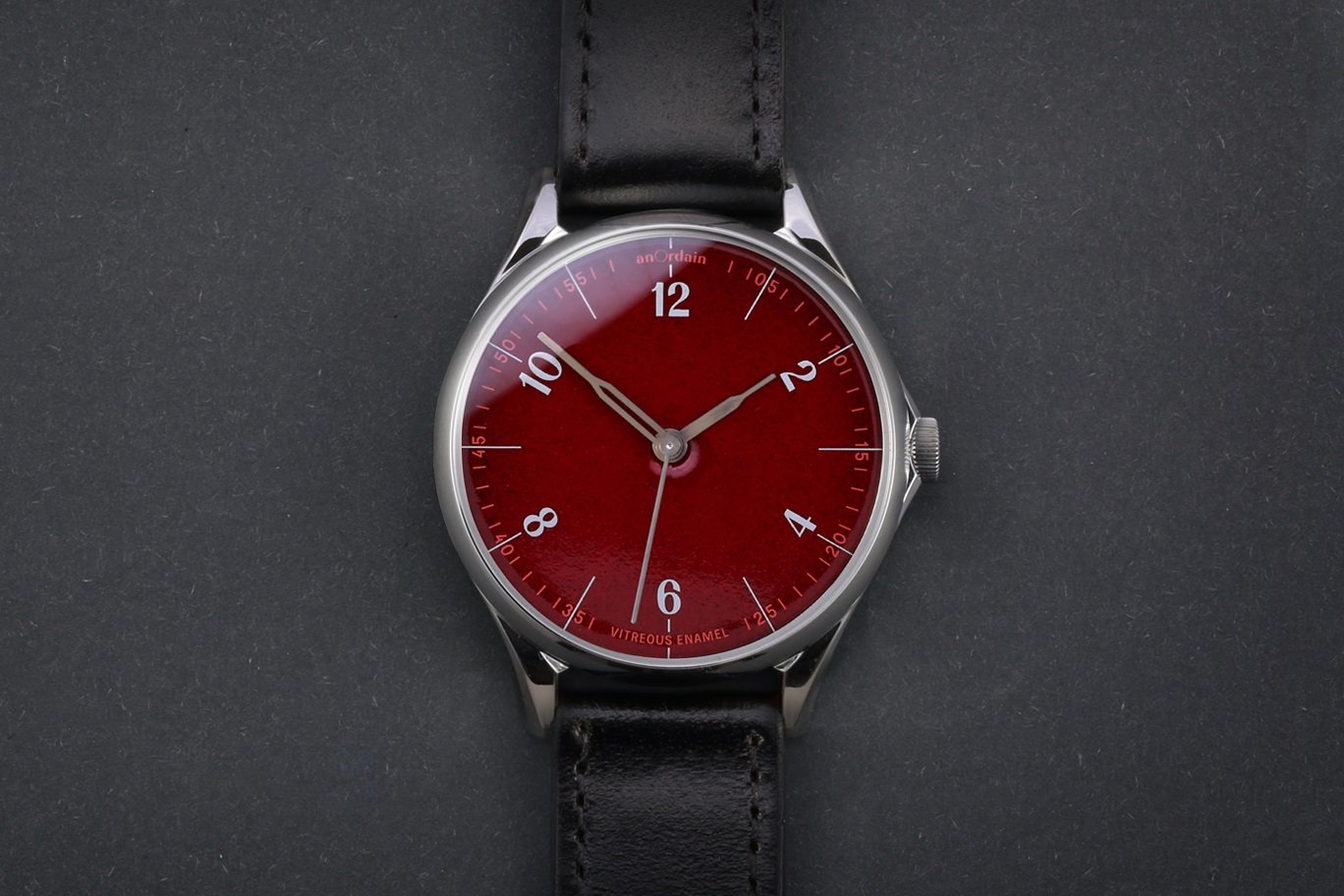 A dial done in vitreous enamel — also called porcelain enamel — is made by fusing a thin layer of glass at a temperature between 750 and 850°C to the surface of a metal. And here's another fun fact: did you know that the word "enamel" comes from the High German word "smelzan" and also stems from the Old French word "esmail"? Each dial is a solo effort since one of the in-house enamelers does everything from the initial cutting of the copper blank to the final printing.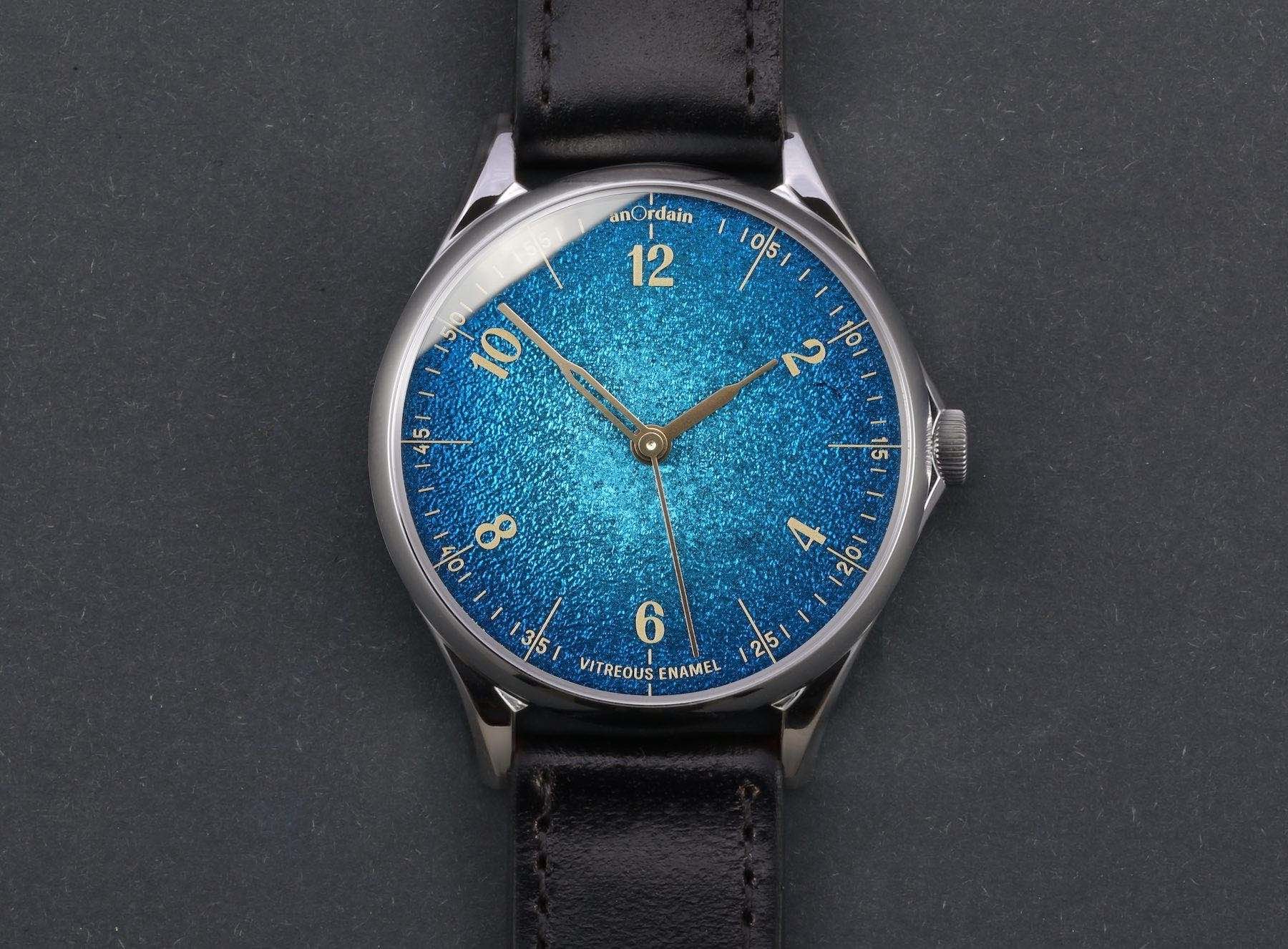 Inspired by the Scottish Highlands
It takes an enameler a minimum of twelve hours to create a dial. But to do it in half a day takes many years of experience. Outside of Switzerland and Japan, anOrdain is one of the few watchmakers in the world producing enamel dials in-house. The numerals and indexes of the 38 × 11mm Model 1 were inspired by cartographic maps of the Highlands of Scotland.
The Model 1 Fumé (£1,800) is a sparkling, dressy watch with a smoked edge. If you're interested in owning a Scottish-made watch like this, you need to be patient since there's a two-year waiting list. The better news is that an updated version of the field-watch-inspired Model 2 is on the horizon.
For more information, please visit the anOrdain website.

Five dialed-in alternatives to Grand Seiko — Glashütte Original
Glashütte Original makes its dials in-house, but not in Saxonian Glashütte. The dials are made in the GO workshop in Pforzheim in Baden-Württemberg. The brand makes sunray dials with a circular (also known as "vinyl") finish as well as mother-of-pearl dials.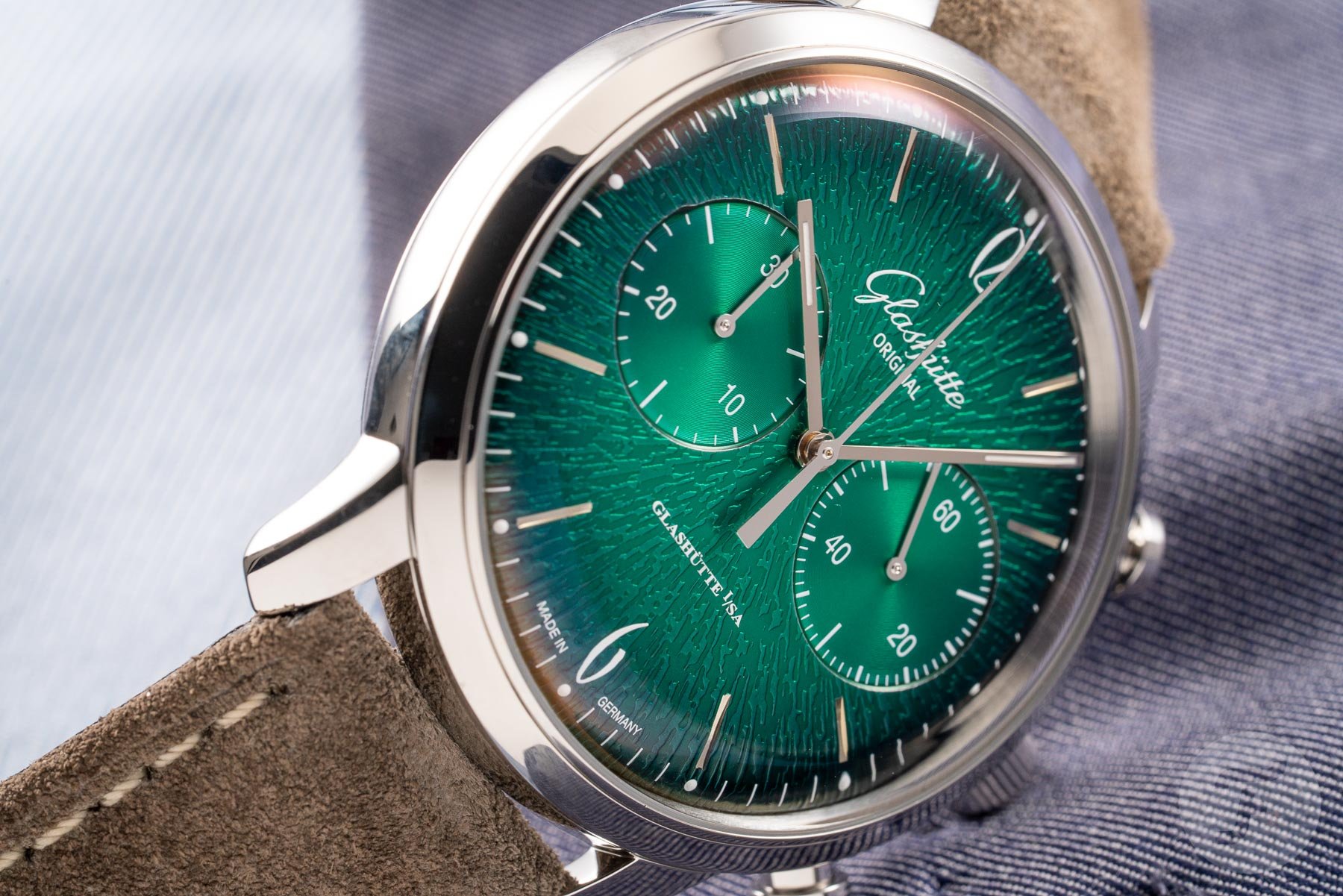 But the most interesting ones, in my humble opinion, are the ones the brand puts in the 42 × 12.4mm Sixties Chronograph (€8,300). They start with a German silver blank that gets its pattern from a 60-tonne press. After receiving another pressing, the 0.5mm thick dial is galvanized and then receives several coats of colored lacquer.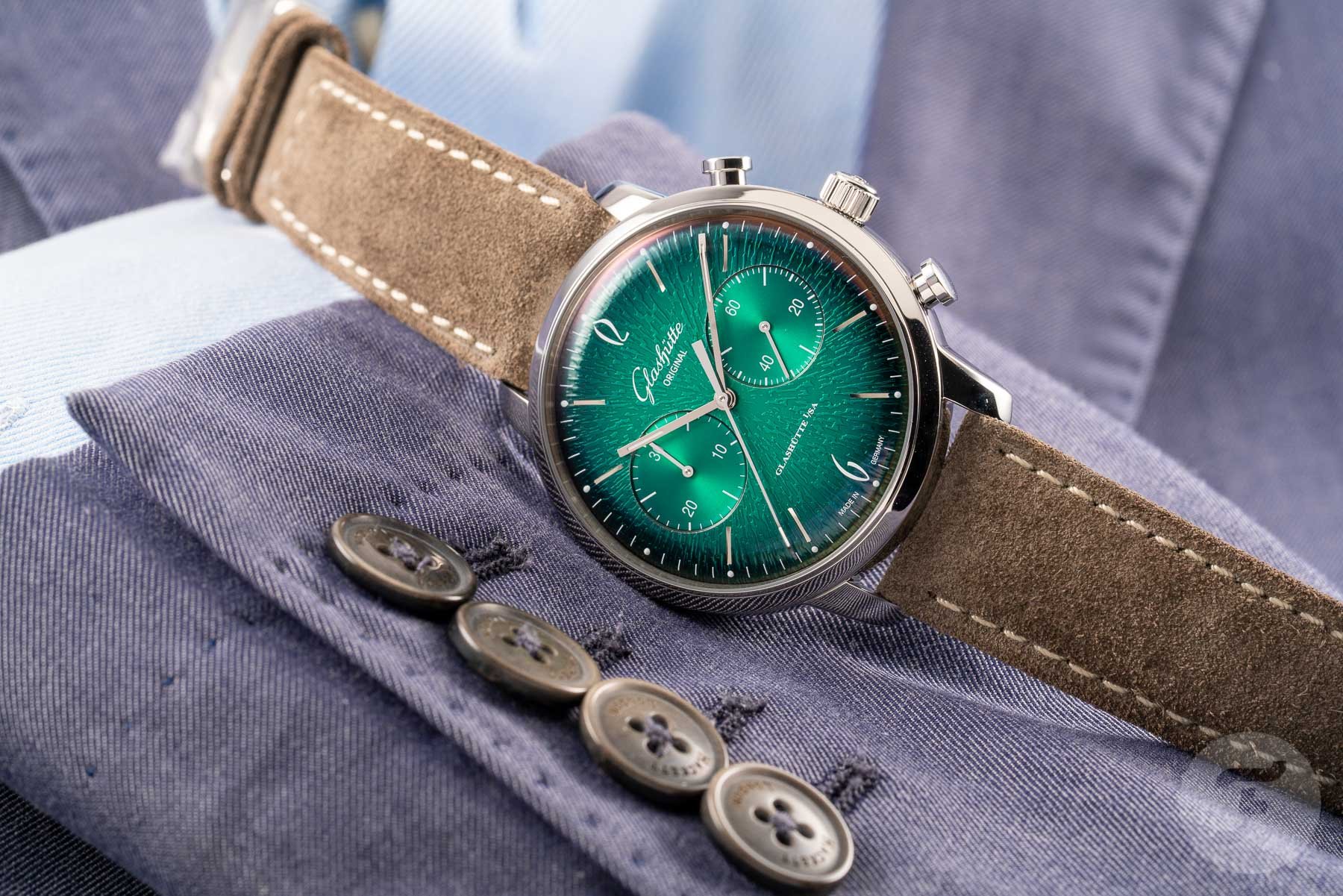 Next up is the smoked finish, applied with carefully sprayed black paint, and in the oven, the heat finalizes the colors. The GDR retro effect — that's what it looks like to me — is quite spectacular.
For more information, please visit the Glashütte Original website.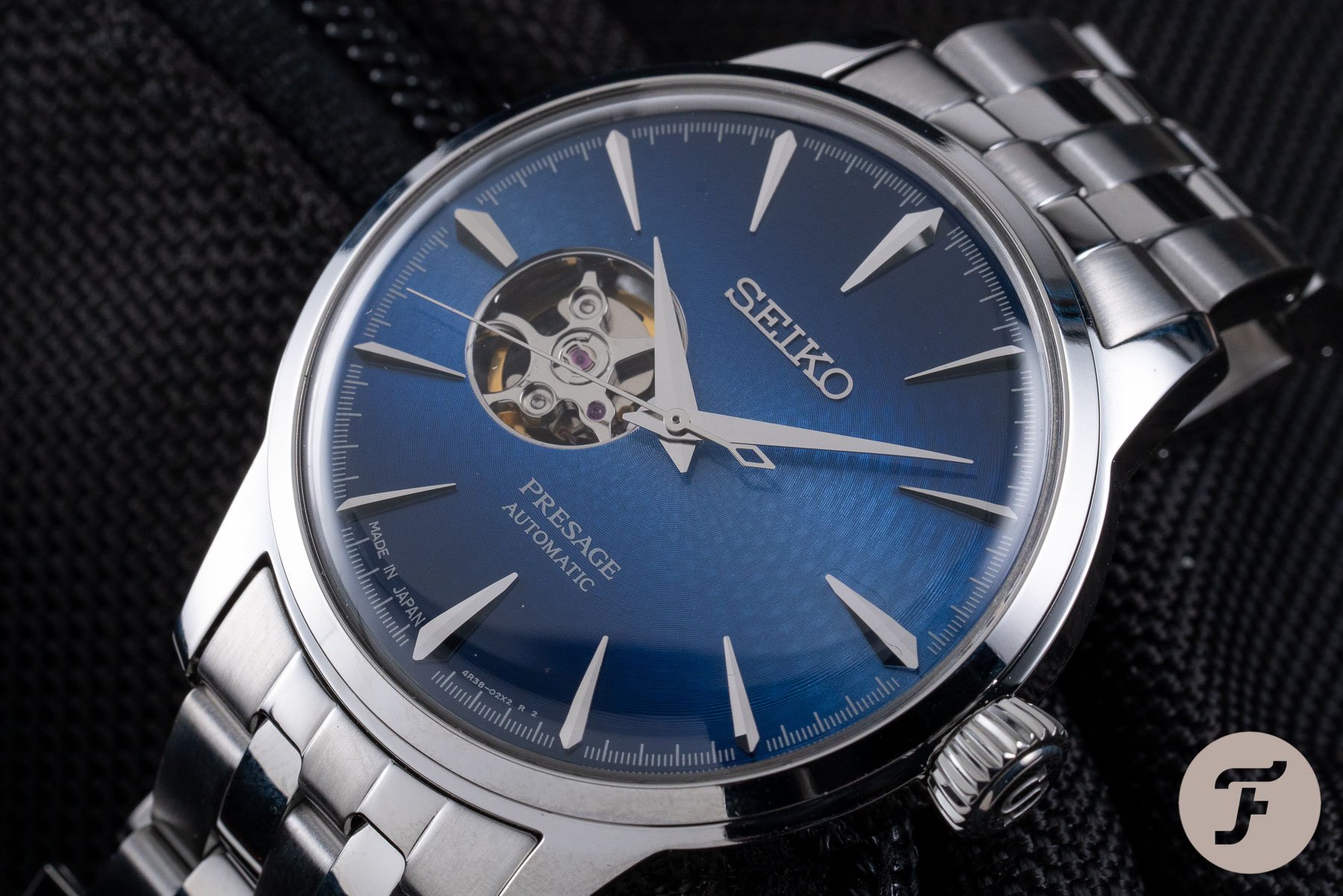 Five dialed-in alternatives to Grand Seiko — Seiko Presage
Okay, Seiko is not smaller, less powerful, or less visible than Grand Seiko. In fact, it's the opposite, but I still think Seiko needs to be on this list. And that's because ever since Grand Seiko became a separate brand, Seiko has been rearranging its collections. With the top collection gone, others had to step up to take on the role of Seiko's flagship watch line. Recently, King Seiko made a comeback with a well-received but still modest collection. But the Presage collection has been around long enough to make a name for itself. Since 2016, the all-mechanical Presage collection has been home to watches that combine quality, design, and affordability.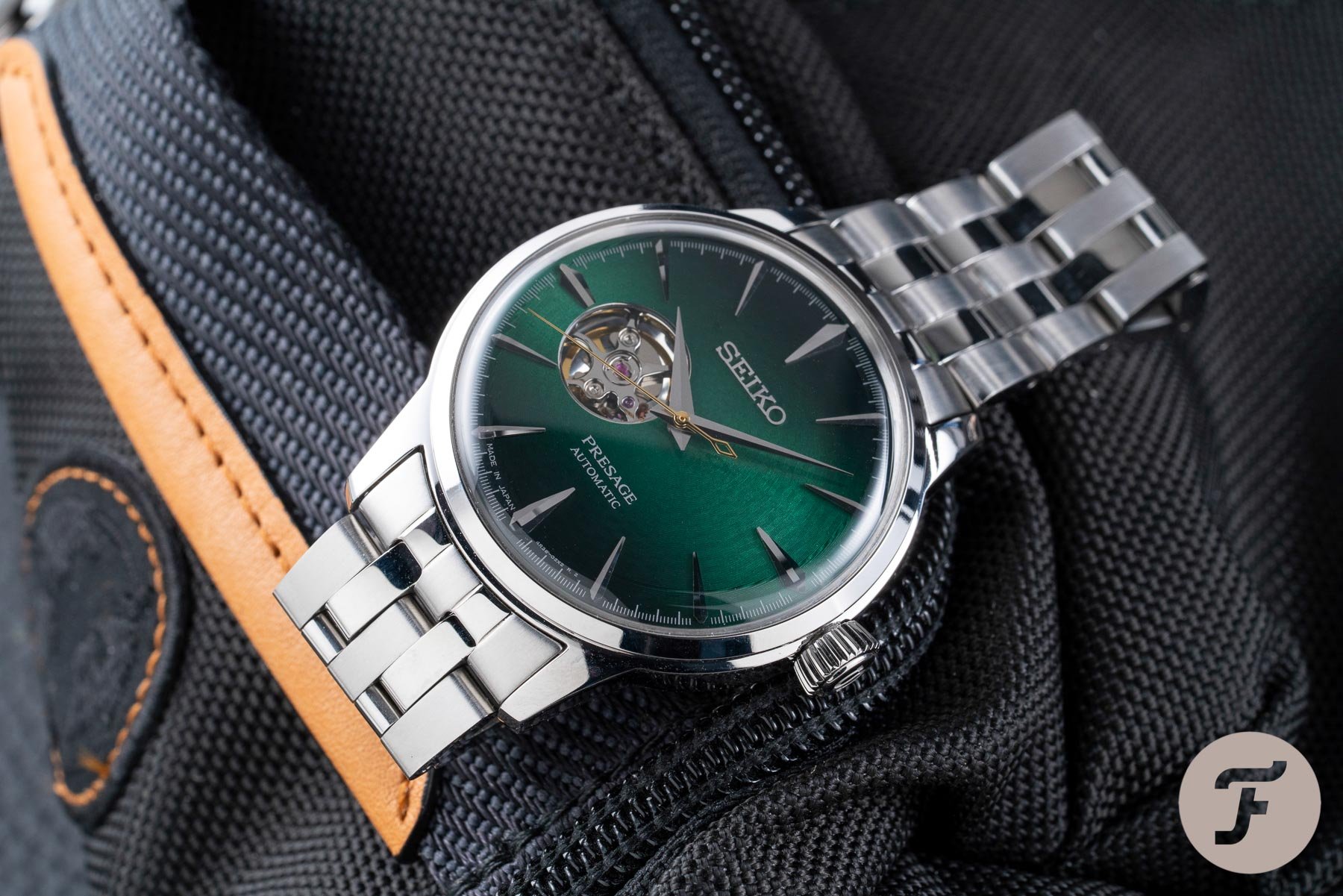 Have a cocktail
There are the blue and green versions of the Presage Cocktail Time "Blue Acapulco" (SSA439J1) and "Grasshopper"(SSA441J1), for instance. But these 40.5 × 11.84mm €480 "cocktails" won't give you a headache, thanks to the natural colors/ingredients and the price, of course.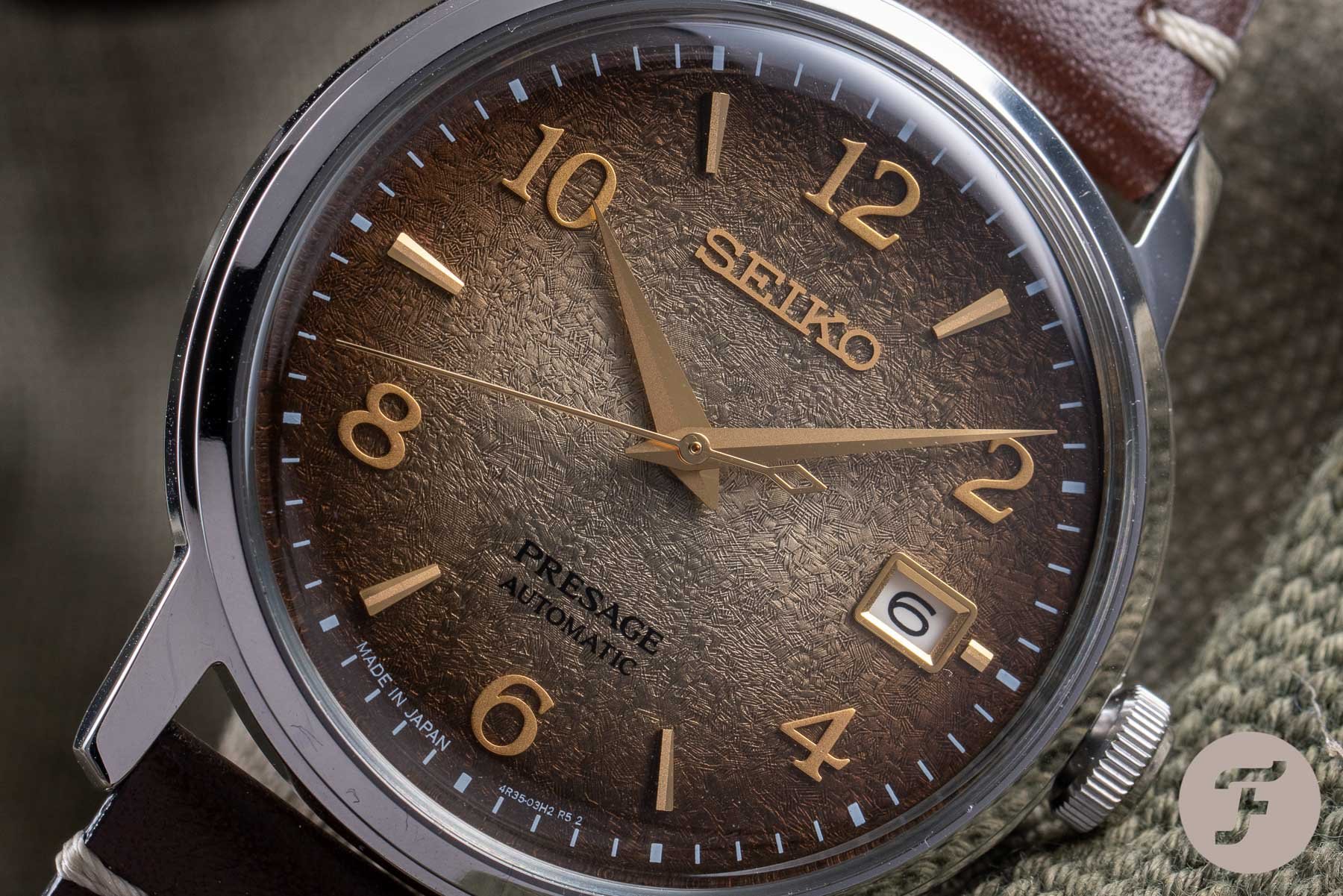 And there are plenty of different flavors to choose from, like the 38.5 × 11.8mm Presage SRPF043 "Hojicha" and SRPF041 "Matcha", for instance. These slightly slimmer and smaller limited-edition watches have a price of just €490. The "Hojicha" shows a brown dial with gold-colored details inspired by the Hojicha cocktail with its smoky color of roasted green tea. The texture of the dial mimics the traditional green tea ingredients from the Kyoto area.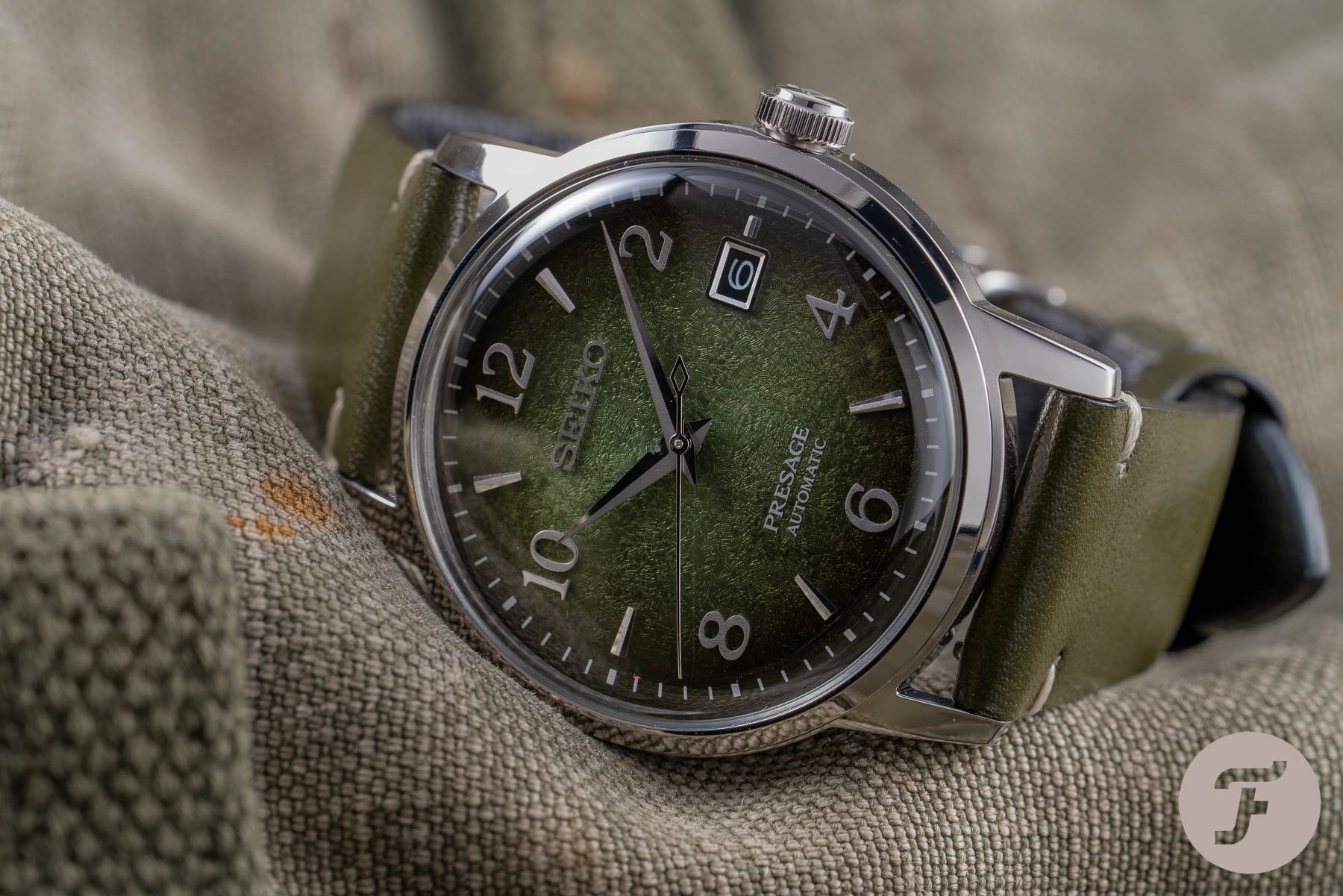 The "Matcha" looks like the green cocktail, and the ingredients from Kyoto are represented in the texture of the dial.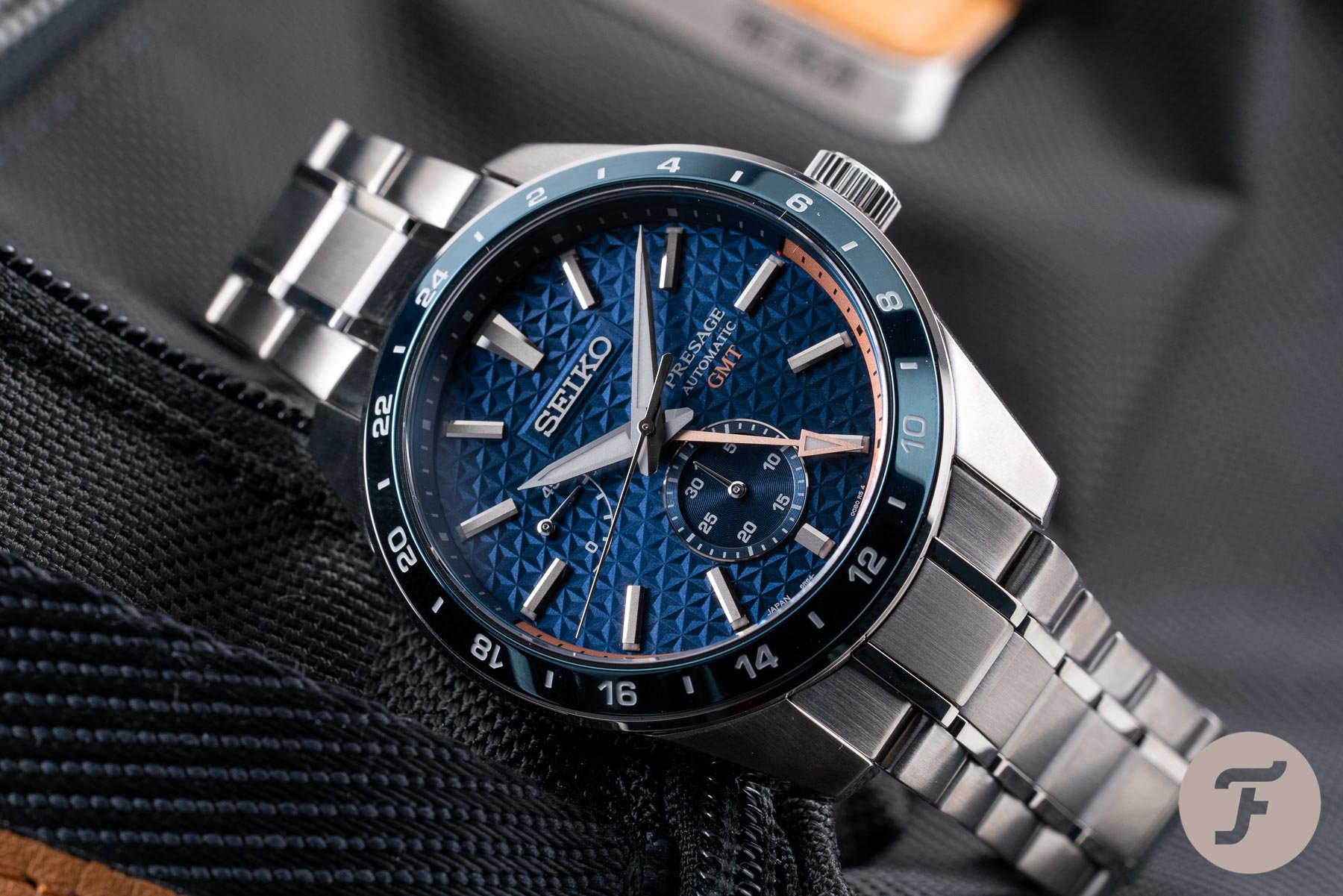 "Baby Grand Seiko"
If cocktails are not your thing and you prefer a straighter taste, please have a look at the different models of the Sharp Edged GMT. These travel watches with sharp, modern looks and a functional quality movement have a price of €1,450. The dials have very specific colors with roots in Japanese tradition. Shironeri, an unbleached silky white is the dial color of the SPB223J1, and Aitetsu, or indigo iron, is used for the SPB217J1. Tokiwa, the color of evergreen trees is used for the SPB219J1, and the color of a special kind of black ink, Sumiiro, is reserved for the SPB221J1.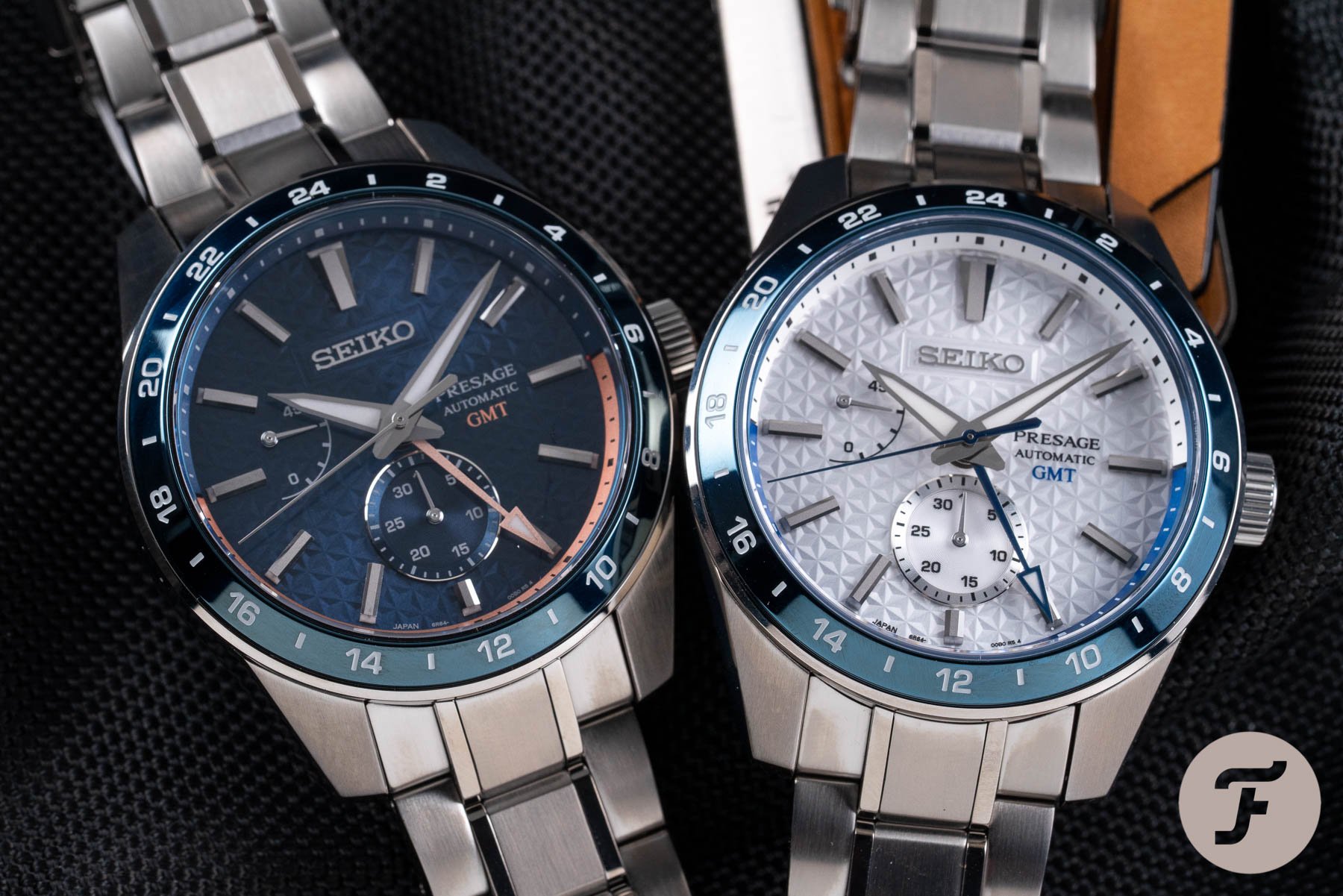 The way the light bounces off the textures of the geometric asanoha pattern of the Sharp Edged GMT watches is nothing short of spectacular. Adding to the reflective effect are the brushed and polished faceted hour indexes and large dauphine hands. These watches could be called a "Baby Grand Seiko". Watches that are not on the level of GS, but with the same design codes, they could well be a stepping stone or a budget-friendly alternative.
For more information, please visit Seiko's dedicated Presage website.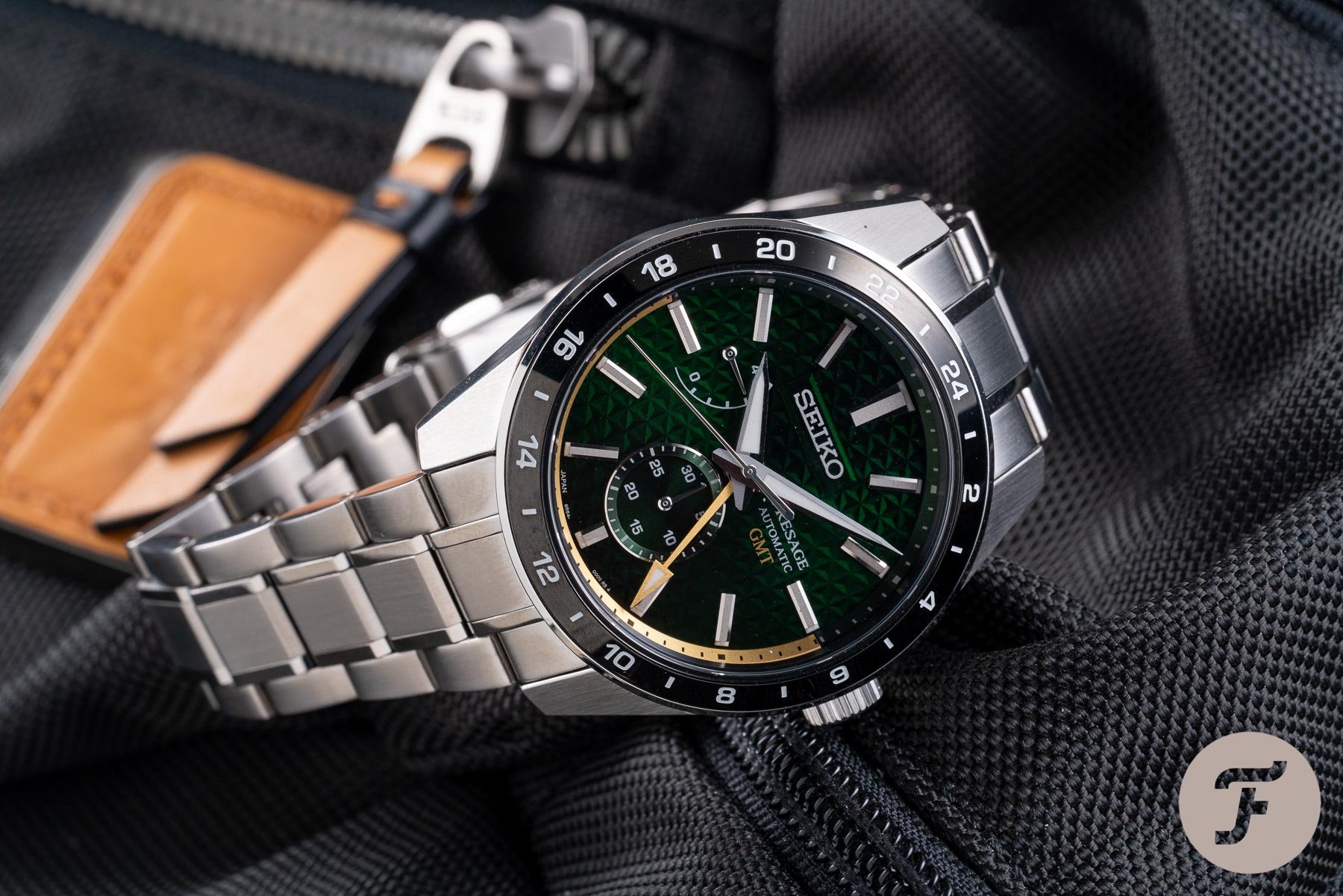 Five dialed-in alternatives to Grand Seiko – Some other faces
Did you notice no Swiss brand made it into my list of five GS alternatives? I'm sure you did. That doesn't mean I didn't think of brands like Czapek, L.U. Chopard, or H. Moser & Cie. Not at all. All three produce extremely alluring dials. And RJ is going to be angry with me for not showing a Breguet with an engine-turned guilloché dial, but I just wanted to stay out of Switzerland. And that's because Grand Seiko is itself an alternative to Swiss watches in the first place. I wanted to continue on that road and find alternatives for the Japanese substitutes, and possible replacement watches from non-Swiss brands and manufacturers from Japan itself. That's why I also looked at big competitor Citizen and also a smaller and lesser-known brand like Kurono Tokyo.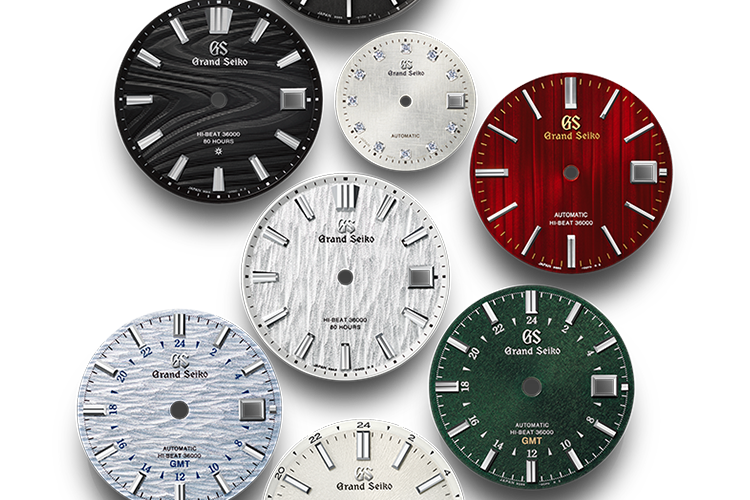 Is there a substitute for a Grand Seiko with a hypnotizing dial, excellent finishing, and a high-tech movement? Or is the package just too strong to beat? Let me know your thoughts and ideas in the comments below.
Please find and follow me at Lex Stolk • Instagram