Fratello Favorites: The Best Summer Watches — Thor's Picks From Norqain, Hublot, And Yema
With daydream allowances and a sub-€400 summer GADA, "fresh" is the key word
I always find myself approaching articles like these with a hint of trepidation and the same danger. For one thing, there are a lot of fresh-looking summer watches this year, and second, I'm not the first horse out of the gate. Both Nacho and Daan have already picked watches I was thinking of, so I'm trying to reboot my horological taste buds and start with a clean slate. That has allowed me some instinctual and offbeat choices for summer watches this time, to my surprise.
The choices this year are plentiful, to say the least. Daan's story mentioned the cool new Tissot Sideral I had in mind, and Nacho already nabbed the Zodiac Sea-Chron. But I've still got rich pickings to choose from, and I've managed to avoid a pure diver's watch. As Daan pointed out in his story, there are plenty of non-aquatic watches that'll look sharp on a tanned wrist in the beach bar, not to mention holding a late-night umbrella-decorated cocktail. Hell, you might be opting for a city break this year to avoid sunburn and heat rash with no diving required.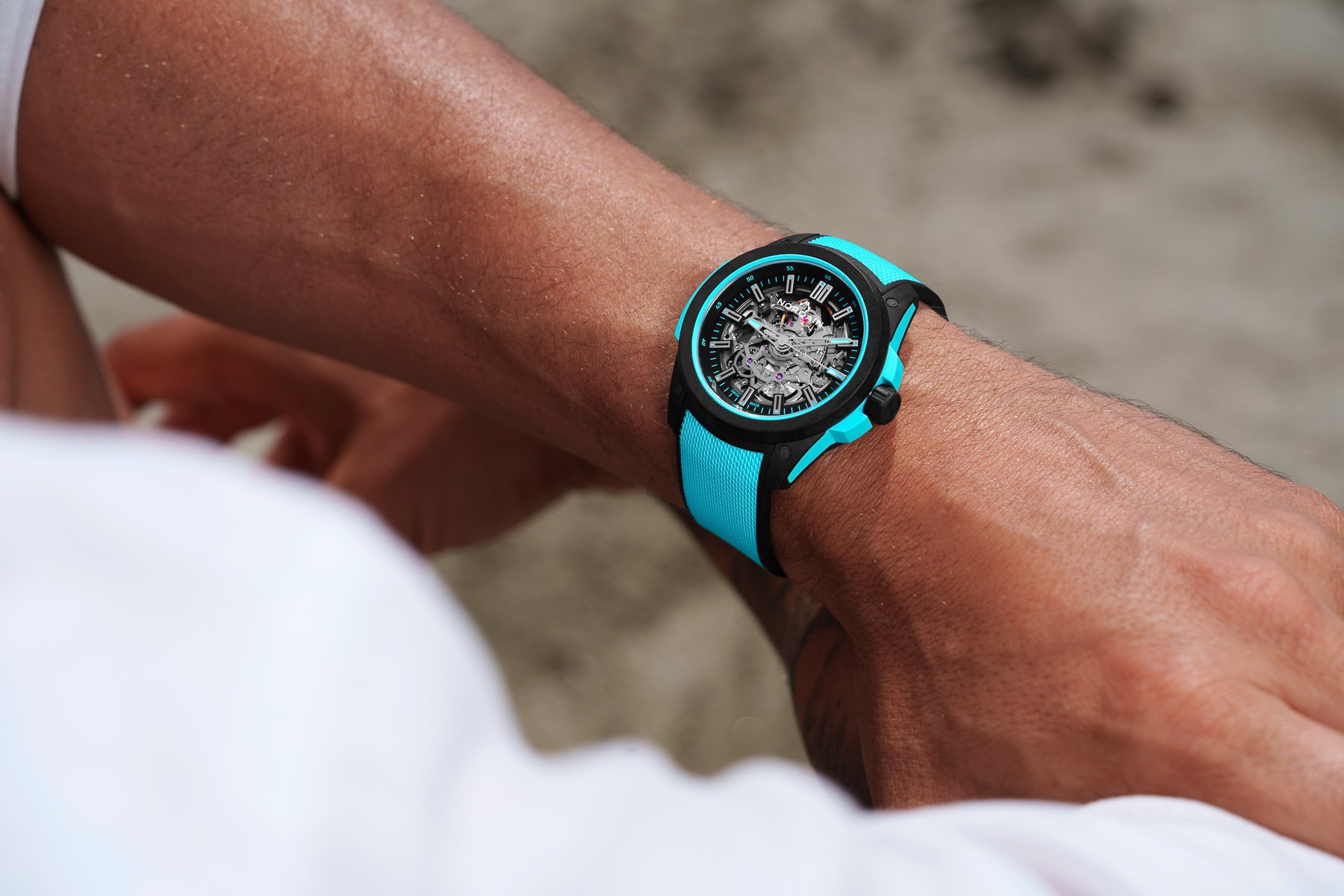 Norqain Wild ONE Skeleton
I'll start with what stood out this month as a vivid reminder of the need for modernism. We love retro, but for the entire watchmaking industry to move out of the '60s-revival quicksand, we need brands like Norqain. With an emphasis on tech and cutting-edge materials, it might have a polarizing name, but the Wild ONE is tempting. For some reason, my brain equated summer cool to two out of my three watches exhibiting open-worked movements (the airiness perhaps?). Usually, I'm not a huge fan of skeletonized pieces, but I am when it comes to futuristic visions like this one. And obviously, as this is a summer story, the laser-like glow of the turquoise details gives it a massive boost.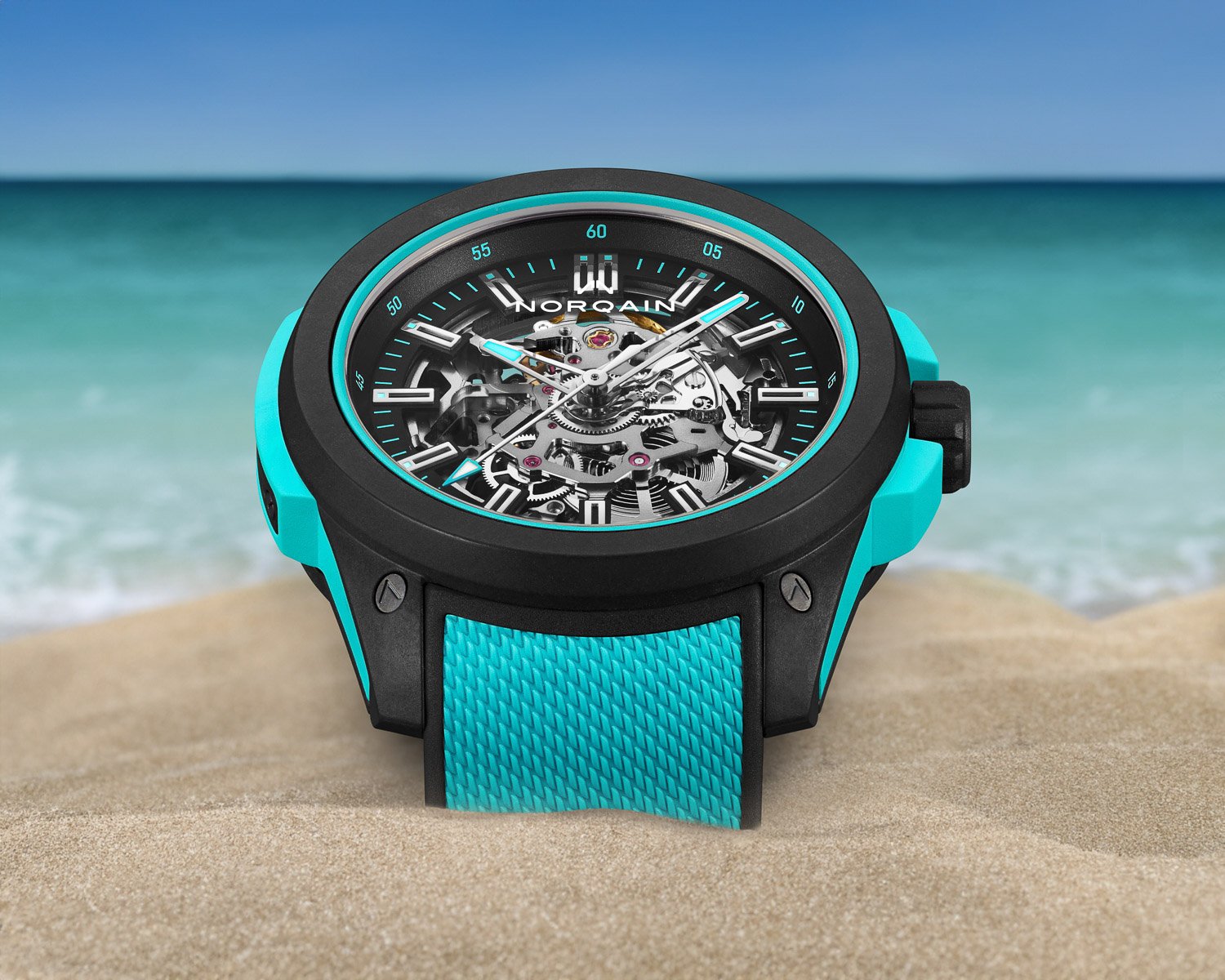 I was intrigued by the first version of the Wild One, and now I am even more. The involvement of J.C. Biver in the company might be a holy blessing to some, and I see it as a sign that Norqain is doing something right. It takes a lot to do something different in watch design, and this is it. The 200m-depth-rated case is 42mm wide with a longish 49.4mm lug-to-lug and a 12.3mm thickness. Then science class starts, so pay attention. The sandwich case construction has a titanium core around the movement and a rubber shock absorber. Surrounding this is the brand's Norteq material. It's a composite made of carbon fiber and polymer, 60% of which derives from castor oil. This results in a scarcely believable 78g weight, and the watch houses a Sellita-based COSC-certified NN08S movement. You can get one for €5,250 from your nearest Norqain authorized dealer.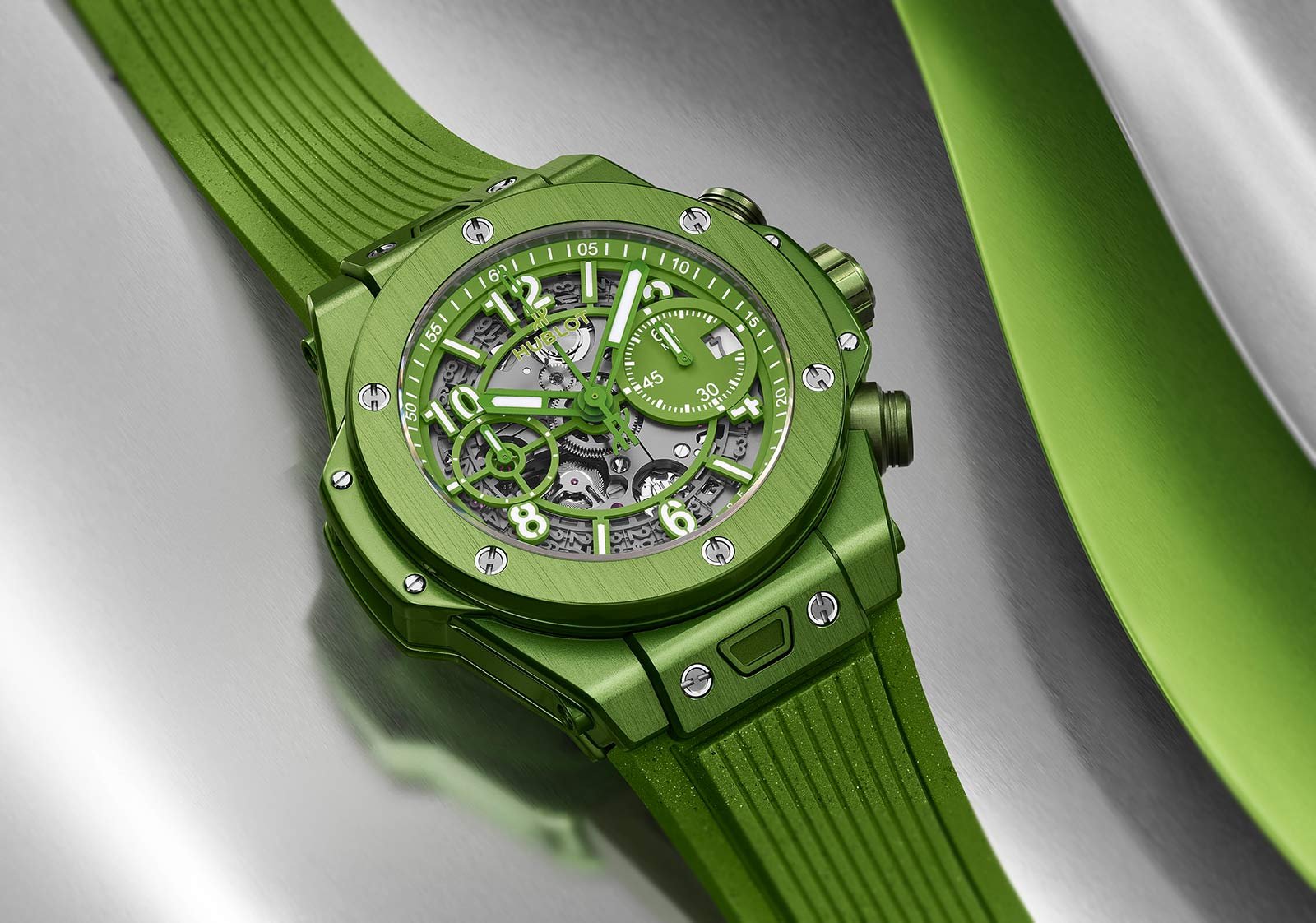 Hublot Big Bang Unico Nespresso Origin
I'm sure many of my fellow Fratello editors are shaking their heads at my brash Hublot choice, but come on — look at it! It might also take the prize for the most unexpected collab this year by the Swiss purveyors of none-too-shy wristwear, but I love it. I mean, how much more summery can you get than this scintillating shade of vivid green? What sets this green Unico apart are two things. First, it's smaller than the usual Big Bang at 42mm, and second, it has an aluminum case. And this aluminum is 28% recycled, which is where Nespresso comes in. Yup, you guessed it: it uses recycled pods. That's one way to offset the not-insignificant cost of this easy-to-use coffee per gram compared to whole beans.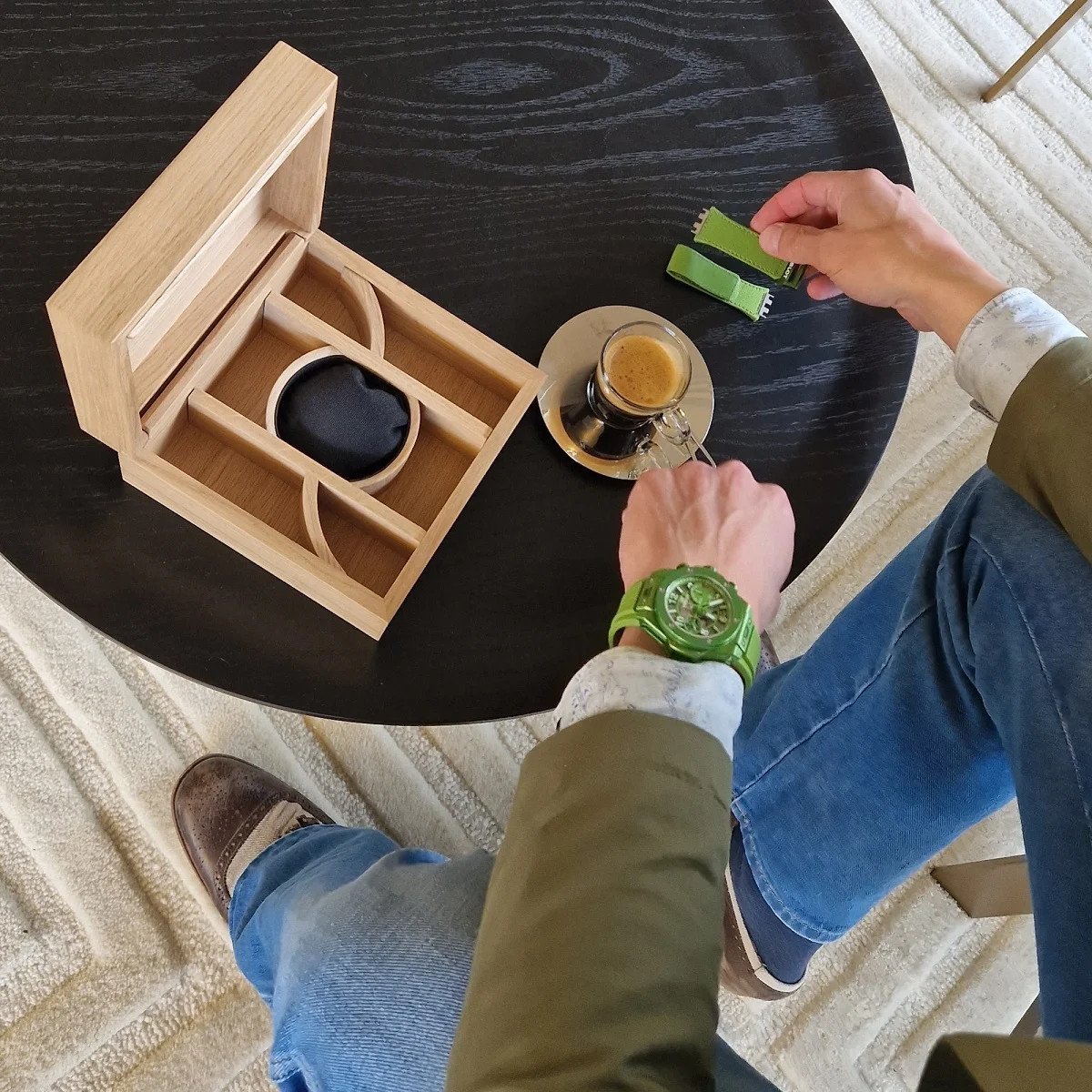 I'll freely admit that wearing a Hublot is viewing the world and your chosen metropolis as a stage. And you want to be seen. Sure, it would look great on TikTok, and I am that vain, but so what? Green might be super obvious as an eco-choice, but let's appreciate this Big Bang Unico for what it is. I enjoy the complex case architecture and the speckled eco-rubber strap, and I'm in love with the bright, grassy green. On its own, Hublot's skeletonized look still makes for a legible chronograph with the accurate HUB1280 caliber. And what about the weight? Being aluminum, it will be unfeasibly light, and the view of the 354-component movement has got my respect. In fact, I desire this chunk of green, though it is clearly out of my budget at €25,200. For summer freshness, it's a clear 10/10 and a sustainable bravo to Hublot.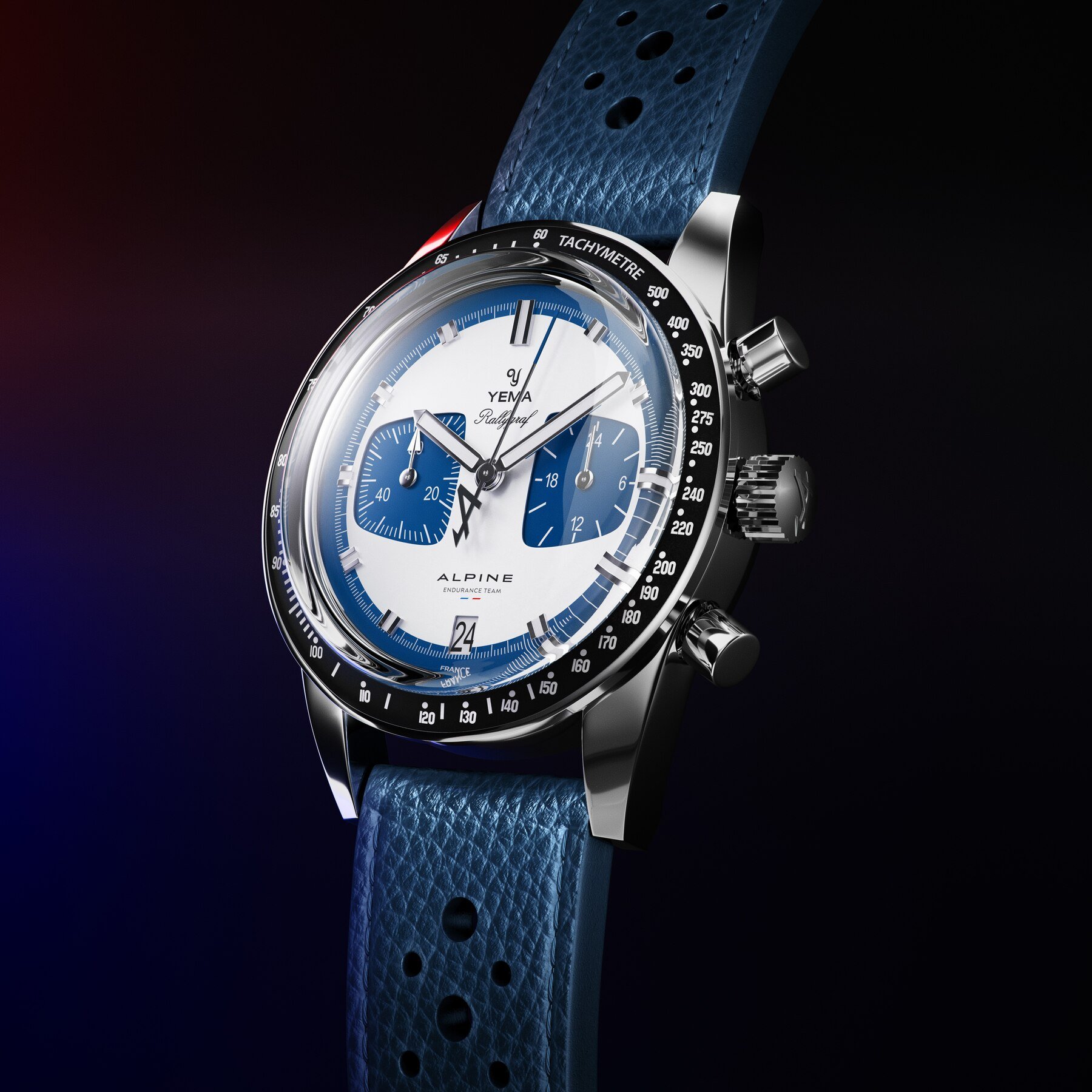 Yema Rallygraf Meca-Quartz Alpine Endurance Team
I am prejudiced against car-themed watches, so what makes this Rallygraf desirable? I've also criticized our love of vintage, and this new Yema collab with motor racing's French Alpine team has an unashamedly mid-century design. To analyze my irrational behavior, those crisp colors and applied details got to me. It vibes like the Nezumi Voiture and is très chic. At first, I didn't notice the car theme, but when I did, it all fell into place. I am visiting the South of France this week, and I am an Alpine fan. This "blue panda" chrono with Yema's trademark weird-shaped registers simply hits the mark. The Alpine "A" is a sweet counterweight for the chronograph seconds hand, the "Rallygraf" script is gorgeous, and what else? To me, there is a touch of breezy days at the sea with the classic French blue over white, and it's all balanced.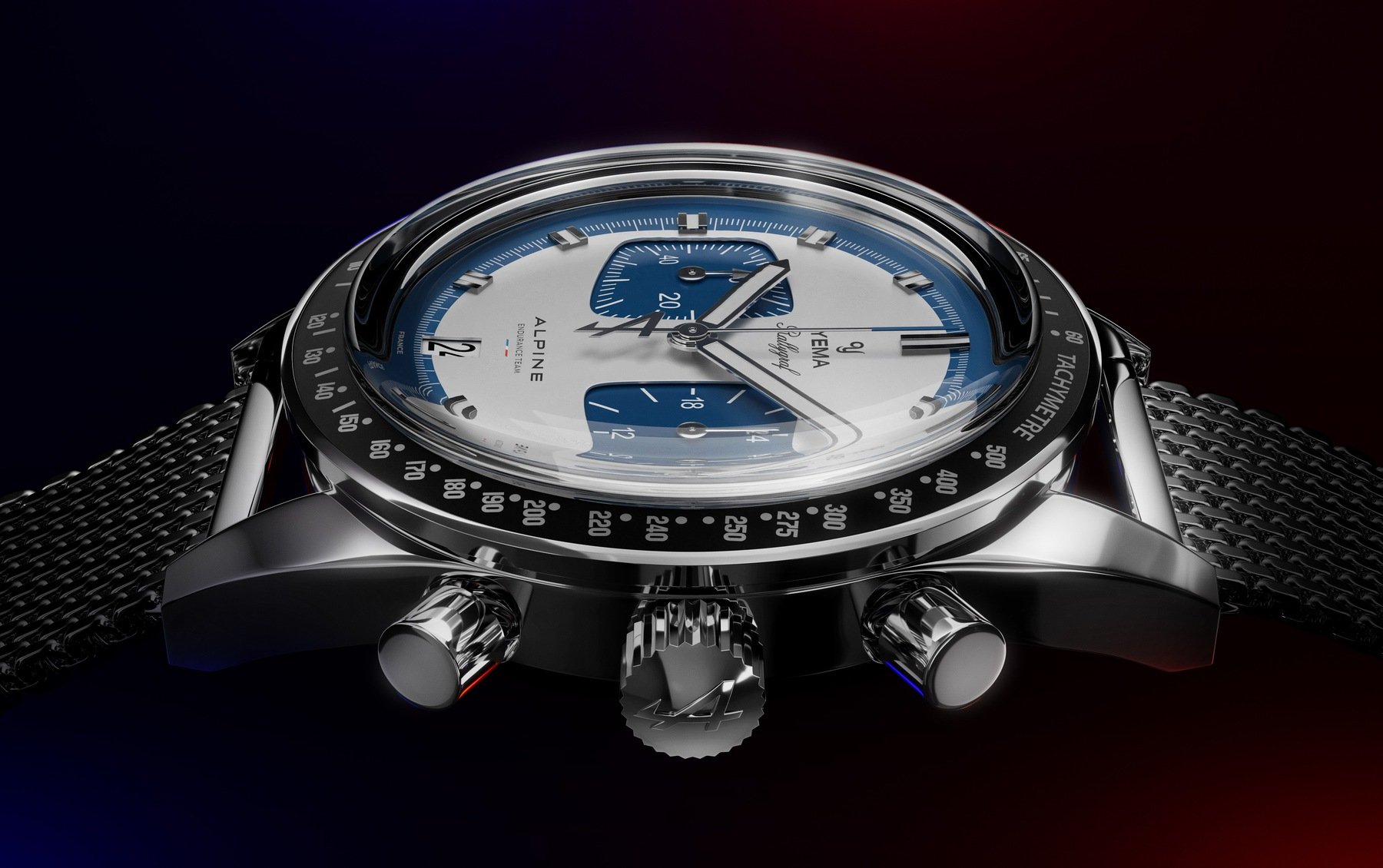 At under €400, there is nothing to think about, except if you're in doubt about the meca-quartz movement. I jumped over that hurdle two years ago, and I'm no longer a snob. Summer is about relaxing, not worrying about a complex vintage caliber being destroyed by heat, humidity, and salty air. This fresh-looking Yema chronograph lets you sit back and sip your Aperol with peace of mind. A rock-solid Seiko VK94 meca-quartz movement brings that to the table. Sure, it has a slightly unnecessary 24-hour counter at 3 o'clock but the chronograph seconds hand gets its power from a mechanical module. That gives it the same sweeping feel of a real vintage sports watch. A 39mm case with a slim 11mm thickness (excluding the crystal) gives it a comfortable personality, and a 100m depth rating means the beach and a dip are not off-limits. You can pre-order this Rallygraf from Yema now for €399.
So, what do you reckon, Fratelli? Did my choices for summer watches inspire any of you to splurge on a new wrist buddy? Let me know in the comments. Happy summer!