Speedy Tuesday – Jacob's Omega Speedmaster 105.012-65 $500 Barn Find
Some people have all the luck in the world. One of our readers from the United States, Jacob, is a 23 year old Speedmaster enthusiast and did an amazing barn find. Being in college, a watch like a Speedmaster isn't his first priority but nevertheless he had been craving for one since a while. It is the classic chronograph that always spoke to his imagination. So on one typical college night, after having a couple of beers, he started searching for Speedmaster watches on Craigslist. Outside the US, it isn't very known, but it is a huge platform (invented by Craig Newmark in 1995) where people can offer and search for houses, people, jobs, services and things like watches. Jacob wasn't looking for a particular reference number, as he lacked that knowledge at the time, but just searched for a Speedmaster and by chance, there was one that popped up for US$500. Little did he know at the time, but he took the gamble and did well.
Speedmaster Barn Find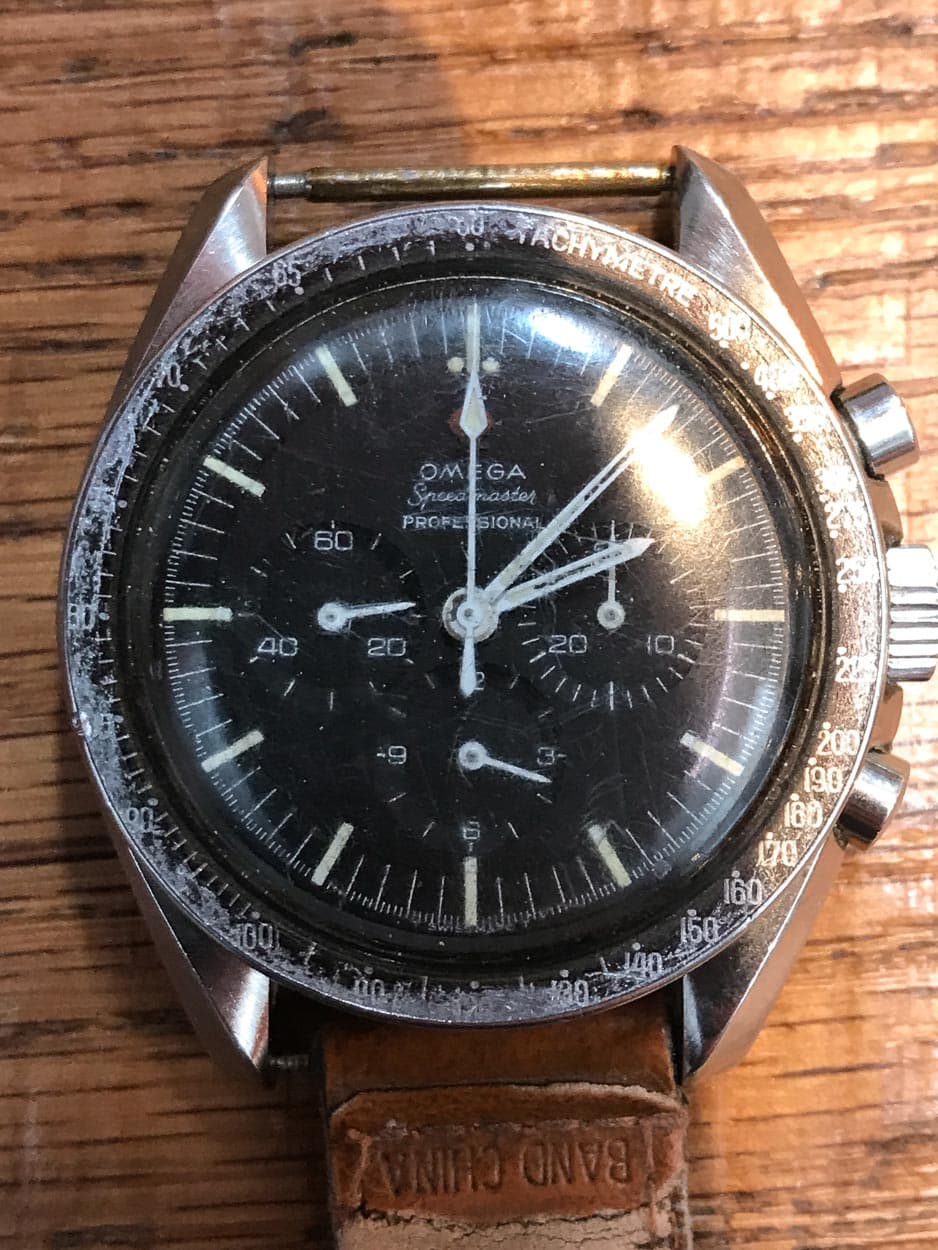 Speedmaster 105.012-65 Sold Via The US Army
It appeared to be a Speedmaster 105.012-65, the first crown-guarded Speedmaster that we discussed many times here (and here, here and here, here and here and in a couple places more like here and here). The Speedmaster 105.012 was basically in production from 1964 till 1968, and the first Speedmaster to have the 'Professional' wording as well. The -65 indicates a specific case back type, but not necessarily the production year. These -65 references have been produced and delivered till 1967 for sure. Next to the 105.012 reference we find the 145.012 reference, that had a production up to 1969. Both these references had the famous caliber 321 column-wheel movement and were sent to NASA for the Apollo program. The 105.012 reference was indeed the first watch worn on the Moon, but the 145.012 has been on there as well. So Jacob bought himself a real Moonwatch, for sure.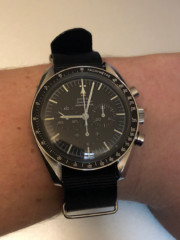 Noteworthy is that Jacob received a bit of interesting information regarding this (his) Speedmaster 105.012-65 when he bought it. It was purchased by its first owner in 1967, when he was serving the US Army (via European Exchange System) and stationed in Germany. This service was used to get goods to those who were stationed somewhere in Europe for the US Army, and get these good to them at fair prices. Apparently, and we've read about this before, this service also offered Omega Speedmaster watches at the time. Although this person was stationed in Germany, he had a heavy task of photographing and cataloguing war casualties from Vietnam. Due to this mentally strenuous task, he was unable to work at his full potential and lived his life as a photographer. He always wore this Speedmaster 105.012-65 on his belt and the watch was never serviced. The owner passed away after been hit by dementia. A sad story actually although he was known to his family as the caretaker as he was always the person to bring them all joy. After he passed away, his cousin took care of a part of the estate, this watch included. She had no time or funds to have this Omega Speedmaster 105.012-65 restored and repaired, so she decided to put it up for sale on Craiglist, knowing it would need quite a bit of work.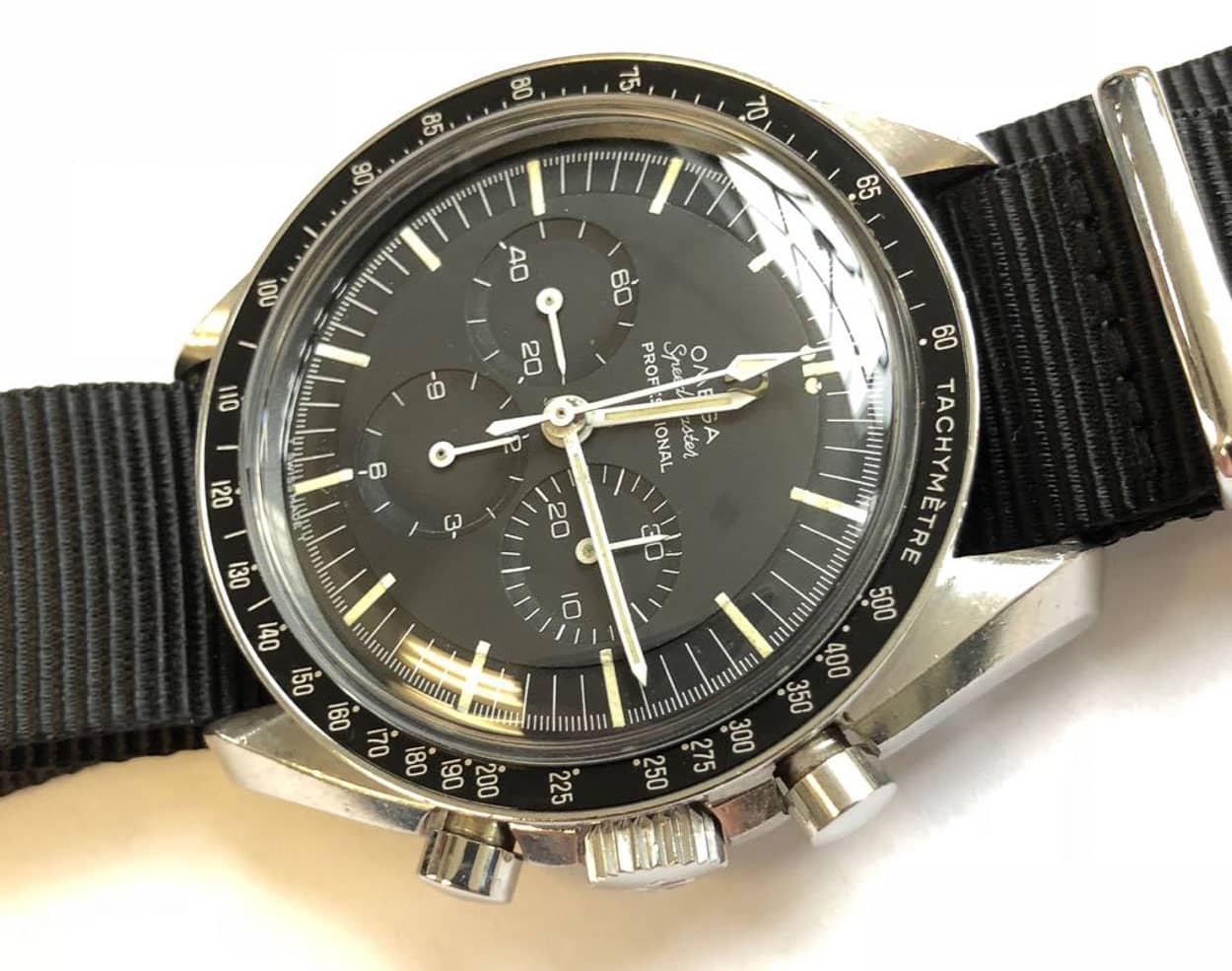 A US$1550 Service And Some Waiting
As Jacob took the gamble, he was happy to learn he bought himself a nice Speedmaster 105.012-65 reference. Even with a bit service and repair costs, it would be a very good purchase. He decided to send it to ABC Watchwerks in Los Angeles. A company specialized in service and repair on mechanical watches. It took them about 5 months before the Speedmaster came back to Jacob, with a US$1550 invoice for the work done. The original bezel was very far gone, so it was decided to install a fresh bezel instead, without the 'famous' DON. Such a bezel would have easily doubled the service costs, and perhaps while still worth it, Jacob decided to keep it on the new bezel.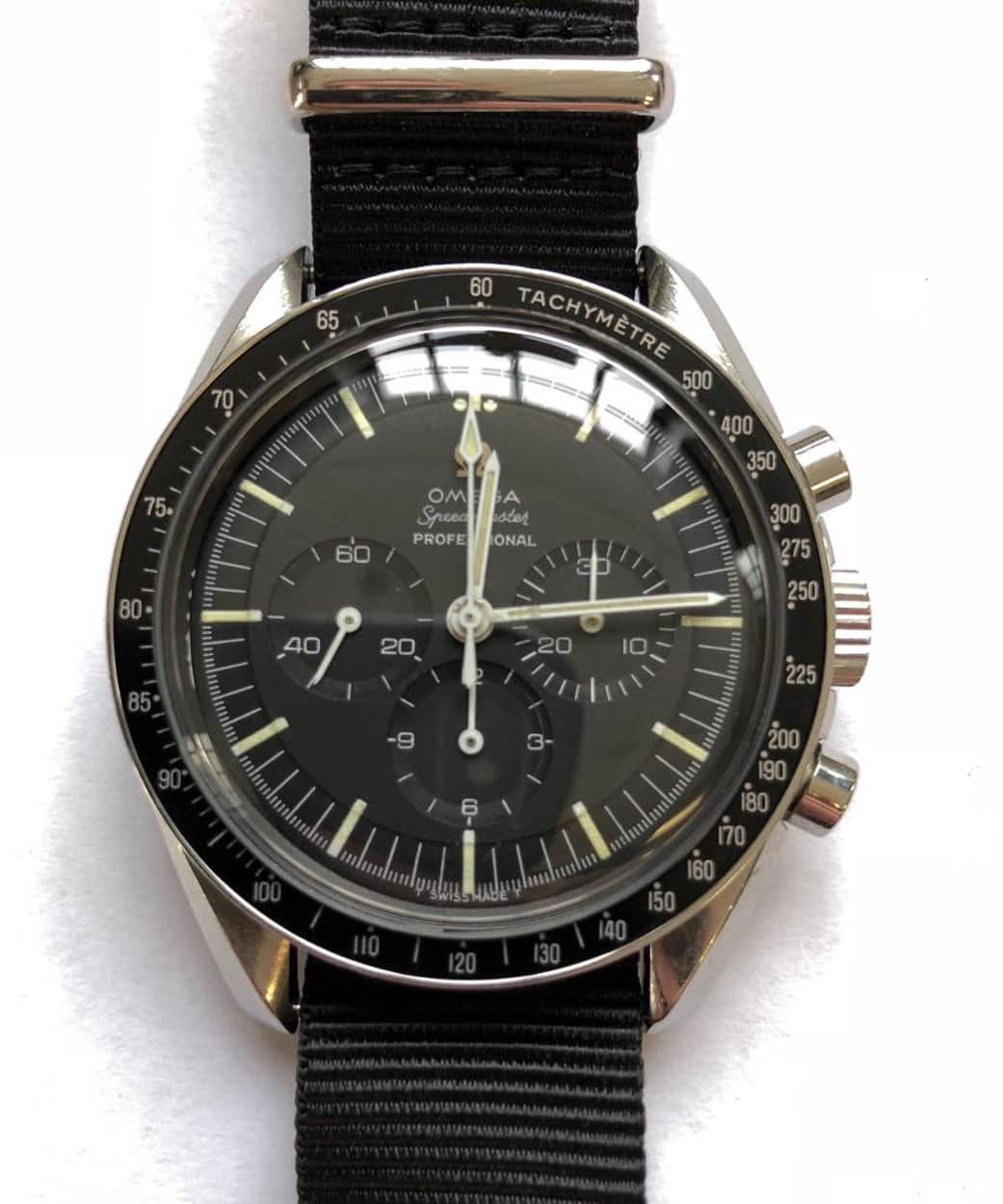 As he is still that 23 year old college guy, it is quite a treasure amongst his G-Shocks and other quartz pieces (for now). He let us know that he will hold onto it forever until he can pass it on. That's the spirit. Never sell your first Speedmaster.
A big thank you to Jacob for submitting his Speedmaster barn find story to us. More Speedy Tuesday articles can be found here.