The Best Affordable Dive Watches Today — Top 10 From TAG Heuer, Seiko, Oris, And More
In a competitive market full of great options, we have selected the best divers out there
We could literally make a list of new dive watches every week. The appeal of dive watches is endless. They make for sturdy daily watches and are certainly overbuilt for most of our desk-diving adventures. But if you do happen to go out scuba diving, they will also get that job done without any problem. For this article, we have selected the best affordable dive watches currently out there. What does "affordable" mean? That's obviously a very personal question. We have set the bar at €3,000. It's a lot of money, yes, but it also gives us a nice price range to come up with some amazing choices.
We have been focusing on giving our recommendations for the best watches because we get a lot of questions from readers about the best choices within certain budgets. Those questions sparked this ongoing series of list articles, which is the easiest way of creating an overview of what's out there. On top of that, it's also a great way to find out what some of the best options are according to you, the Fratelli. Last month, I wrote an article on the best recently released dive watches. In that list, we find some great contenders for this list. Have they made this list, though? Let's find out.
Seiko Prospex SPB317
The Seiko Prospex SPB317 has tons of charm. It's also under €1,000 and an absolute strap monster. I saw it around the wrist of our own Daan de Groot on a variety of straps and was immediately sold. In his review, he perfectly explained why this is such a great timepiece: it wears wonderfully. With a case that is 41.5mm in diameter and 12.3mm in height, you would think it would be a substantial watch.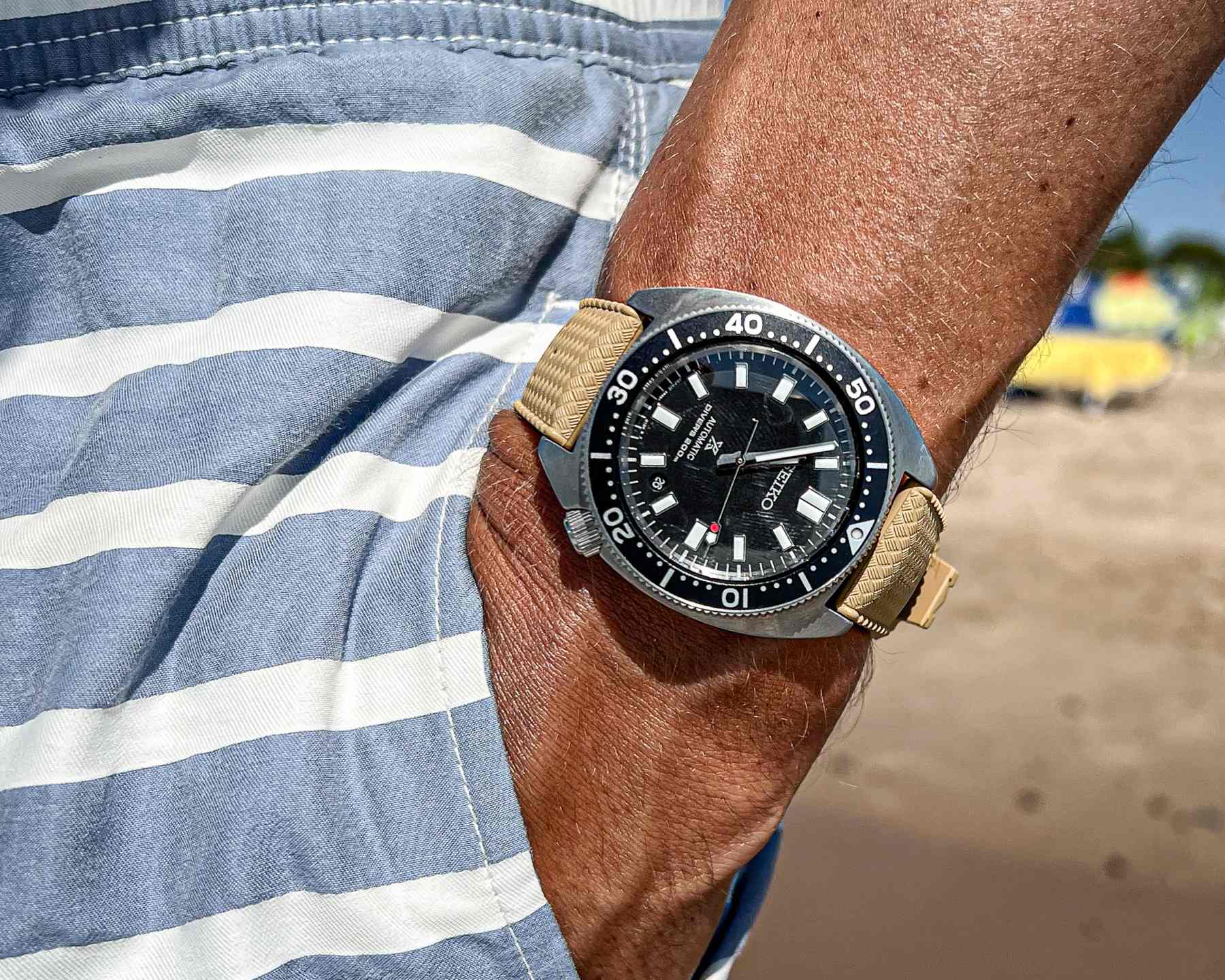 But as Daan explained, it wears a bit smaller, making it perfect for a variety of wrist sizes. Add the familiar 6R35 movement, and this is simply a very solid release. But where it blows the other modern reissues — the SPB143 (62MAS) and SPB151 ("Captain Willard") — out of the water is how good it looks on a variety of straps. It looks brilliant on a Tropic strap, a NATO strap, and the silicone strap it comes on for €950.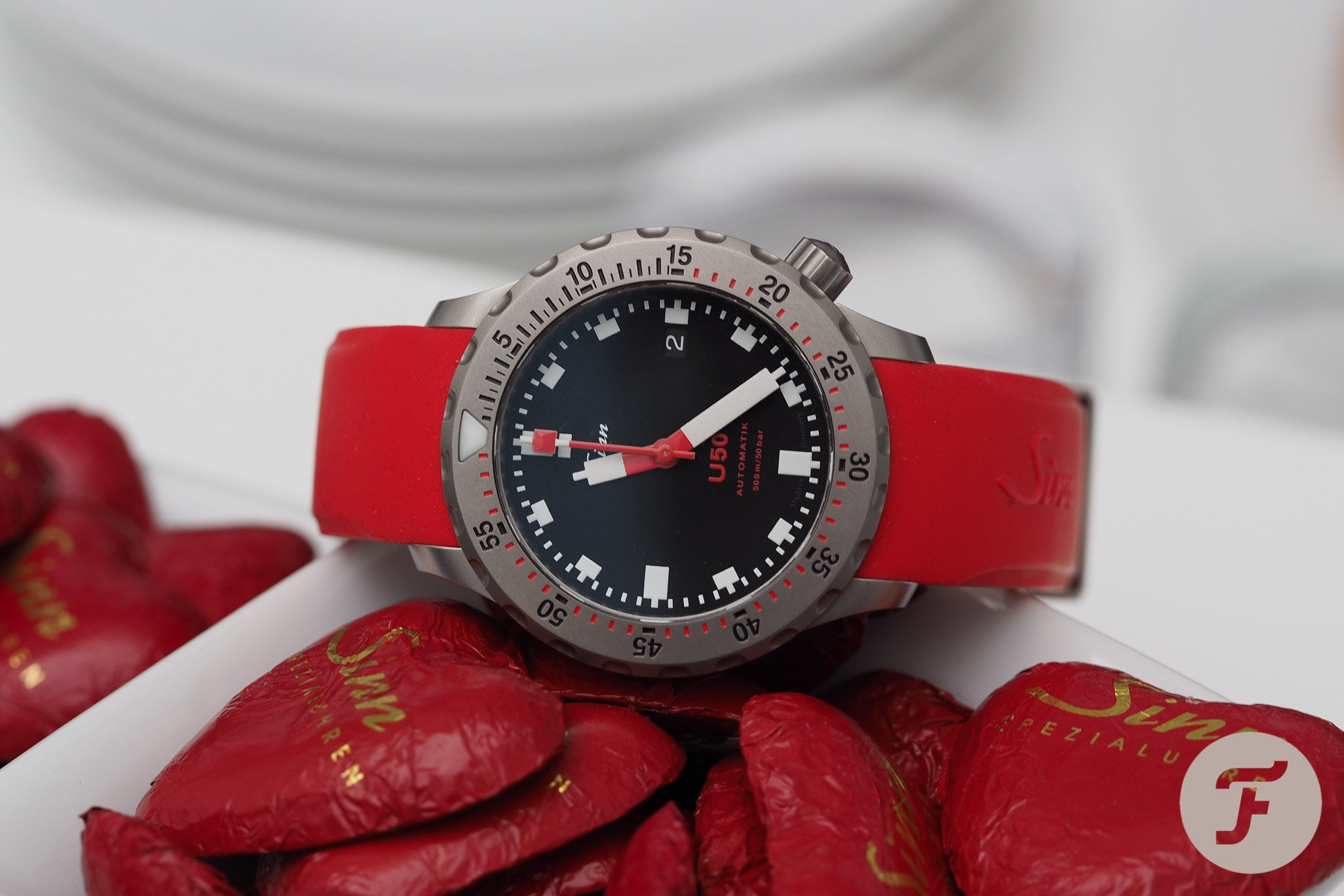 Sinn U50 Taucheruhr
The Sinn U50 collection offers a variety of great options for under €3K. We have picked the "regular" version that comes with a 41mm bead-blasted stainless steel case. The case is 11.15mm thick, has a lug width of 20mm, and is water resistant up to 500 meters. Inside the case, Sinn equips the watch with the Sellita SW300-1. The automatic movement operates at 28,800vph, has 25 jewels, and provides a 42-hour power reserve. As you would expect from Sinn, the watch is developed to perform at the highest levels possible.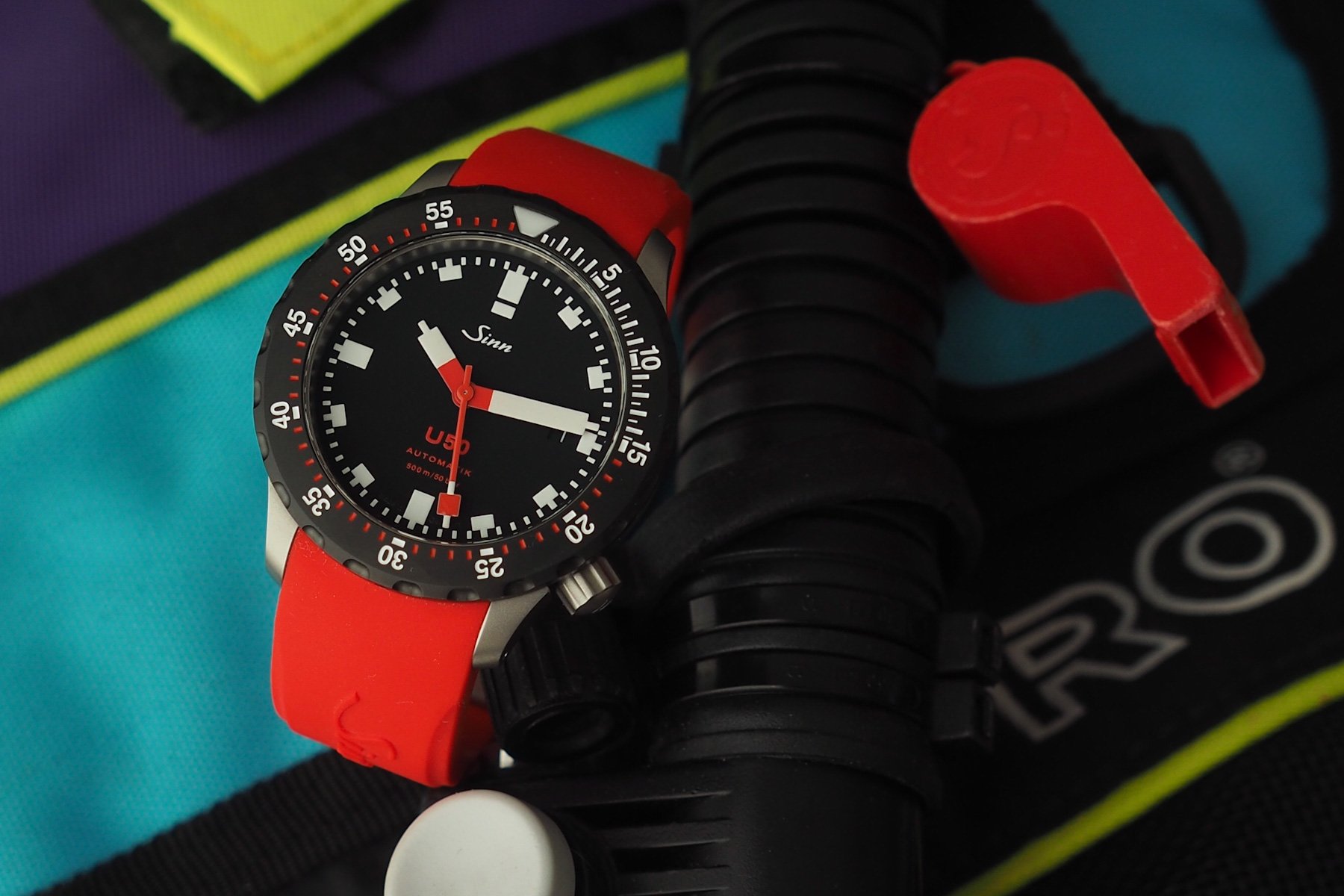 The bezel is ultra-scratch-resistant thanks to the brand's Tegiment technology. On top of that, the U50 has been tested and certified based on European diving-equipment standards. What I love about Sinn most is the focus on developing the best tool watches possible but with a signature look that is recognizable and stylish. It makes the Sinn U50 one of the best options on this list for €2,190 on either a solid steel bracelet or silicone strap. On the latter, it is a truly great-looking timepiece.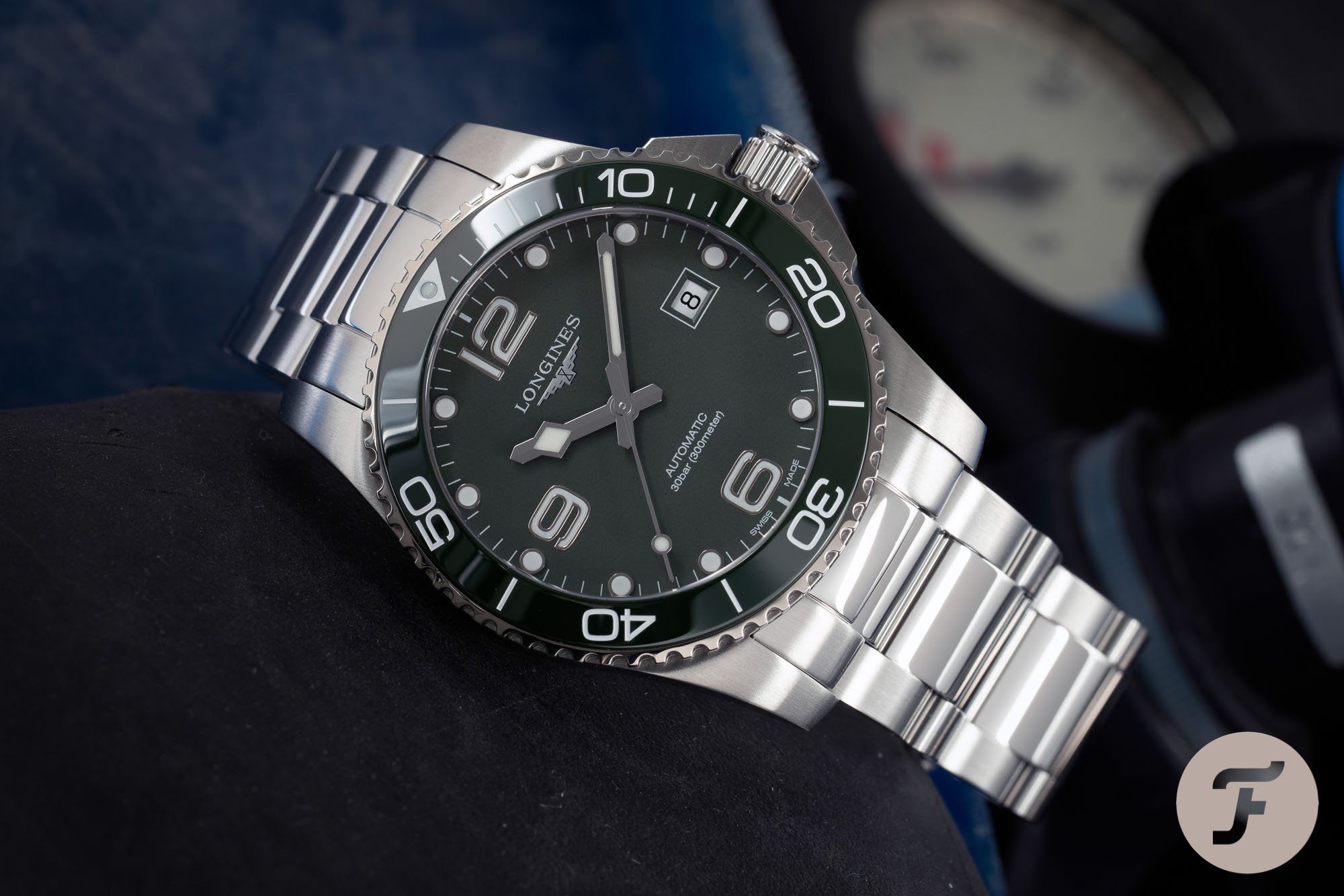 Longines HydroConquest
Longines has been on a roll lately, releasing one great timepiece after another. The Avigation BigEye Titanium, the Spirit Zulu Time GMT, and the Ultra-Chron Diver are just some of the brand's best recent additions to its collection. When it comes to great dive watches, Longines also has you covered. If you are looking for a retro-inspired piece, the brand's Legend Diver is a great option. But if you are looking for a thoroughly modern dive watch, the HydroConquest is a brilliant affordable pick.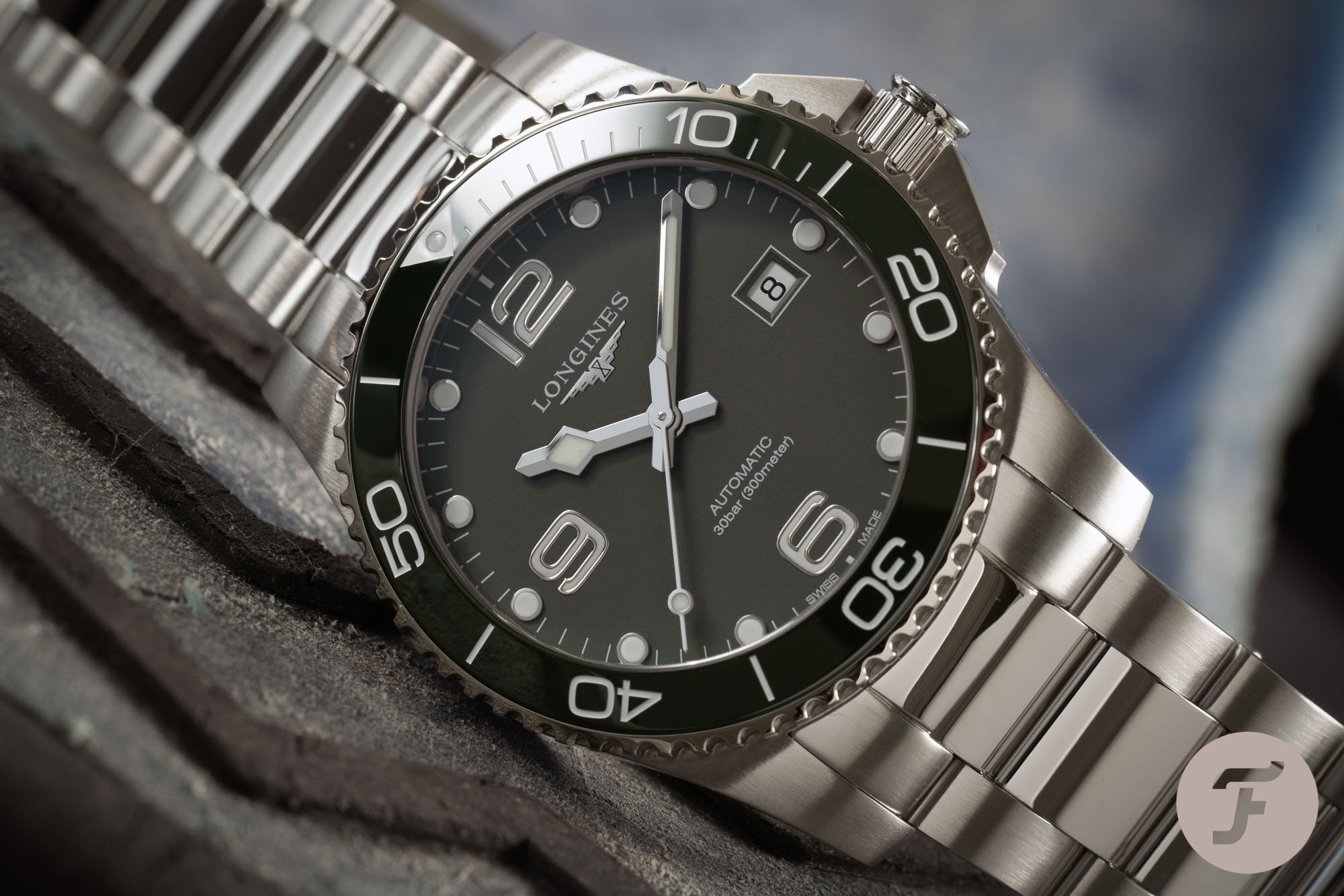 What I love about the HydroConquest is that it comes in a modest 39mm version alongside the bigger 41mm and 43mm options. The 39mm version is 12.2mm thick and is water resistant to 300 meters. The watch is powered by the brand's automatic caliber L888. The movement operates at 25,200vph, has 21 jewels, and delivers a 65-hour power reserve. The Longines HydroConquest is a great option as a sporty daily wearer. It is available on a stainless steel bracelet for €1,750.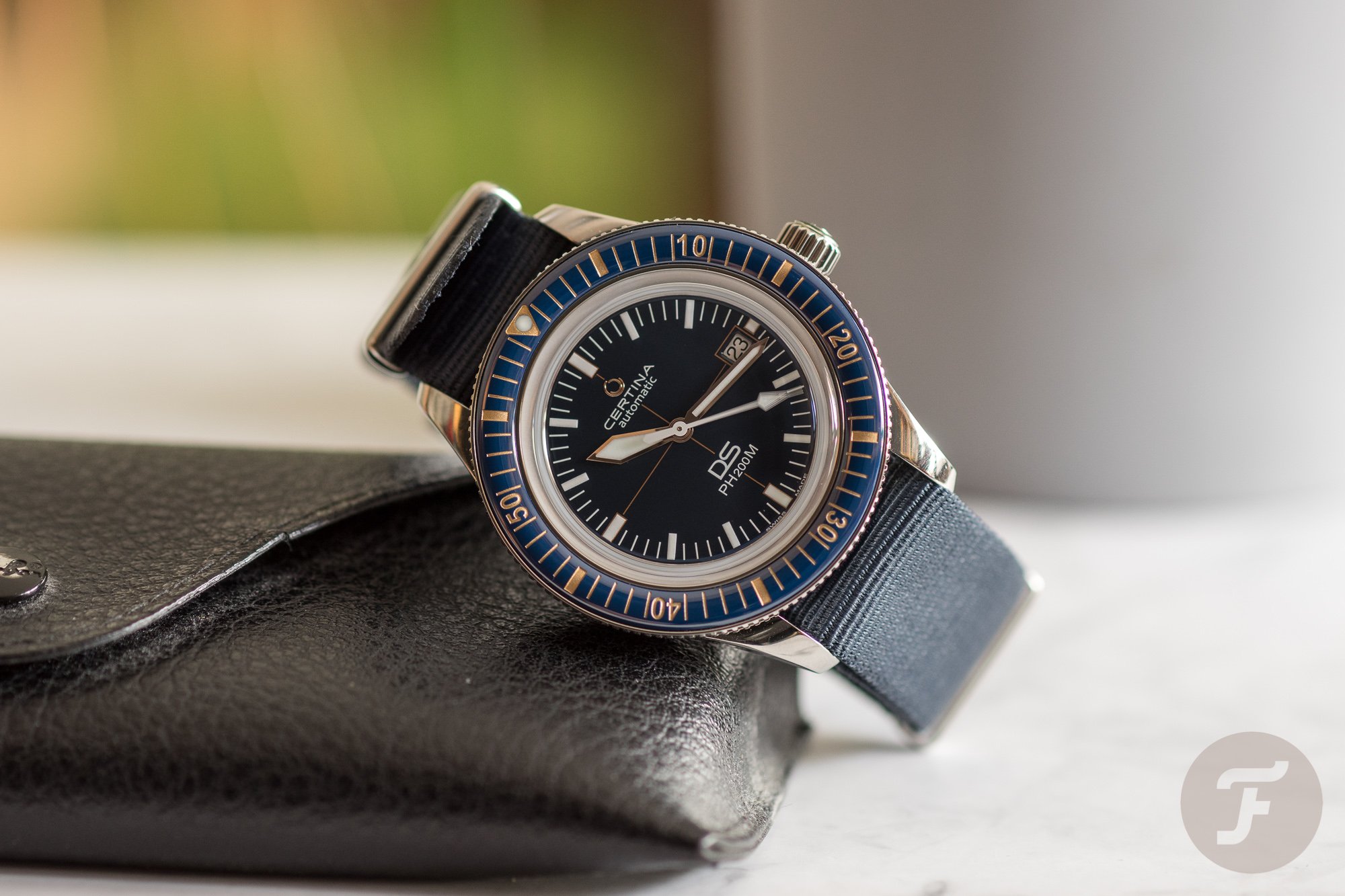 Certina DS PH200M Blue
We could have easily picked multiple dive watches from Certina. The brand offers a great modern option with the DS Action Diver. Additionally, Certina released the impressive DS Super PH500M last year. And then there is the great retro-inspired DS PH200M that looks amazing. But our pick for today is the stylish DS PH200M Blue. Balazs wrote a fantastic in-depth review about this stylish timepiece that combines vintage looks with modern-day execution. It features a 42.8mm stainless steel case that is 12.4mm thick and has a lug-to-lug length of 51mm.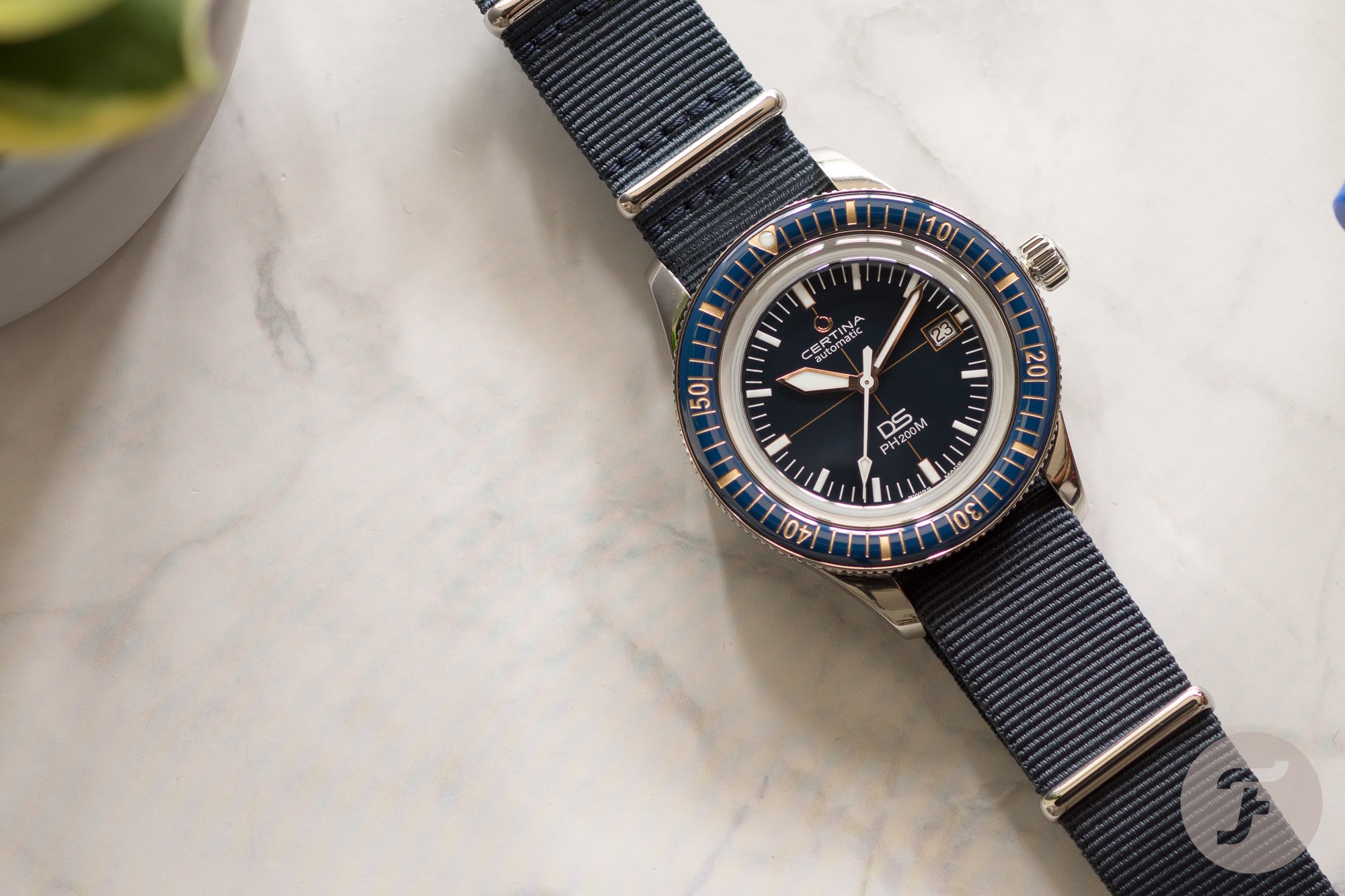 As the bezel is wider than the 40mm case, the watch wears great on a variety of wrist sizes. Speaking of the bezel, the stunning rounded ceramic blue insert gives the watch a ton of character in combination with the crosshair dial. Inside the case, Certina uses the Swatch Group's shared Powermatic 80(.111) caliber with 80 hours of power reserve. At a list price of €930, this is one of the best-looking dive watches out there for the price.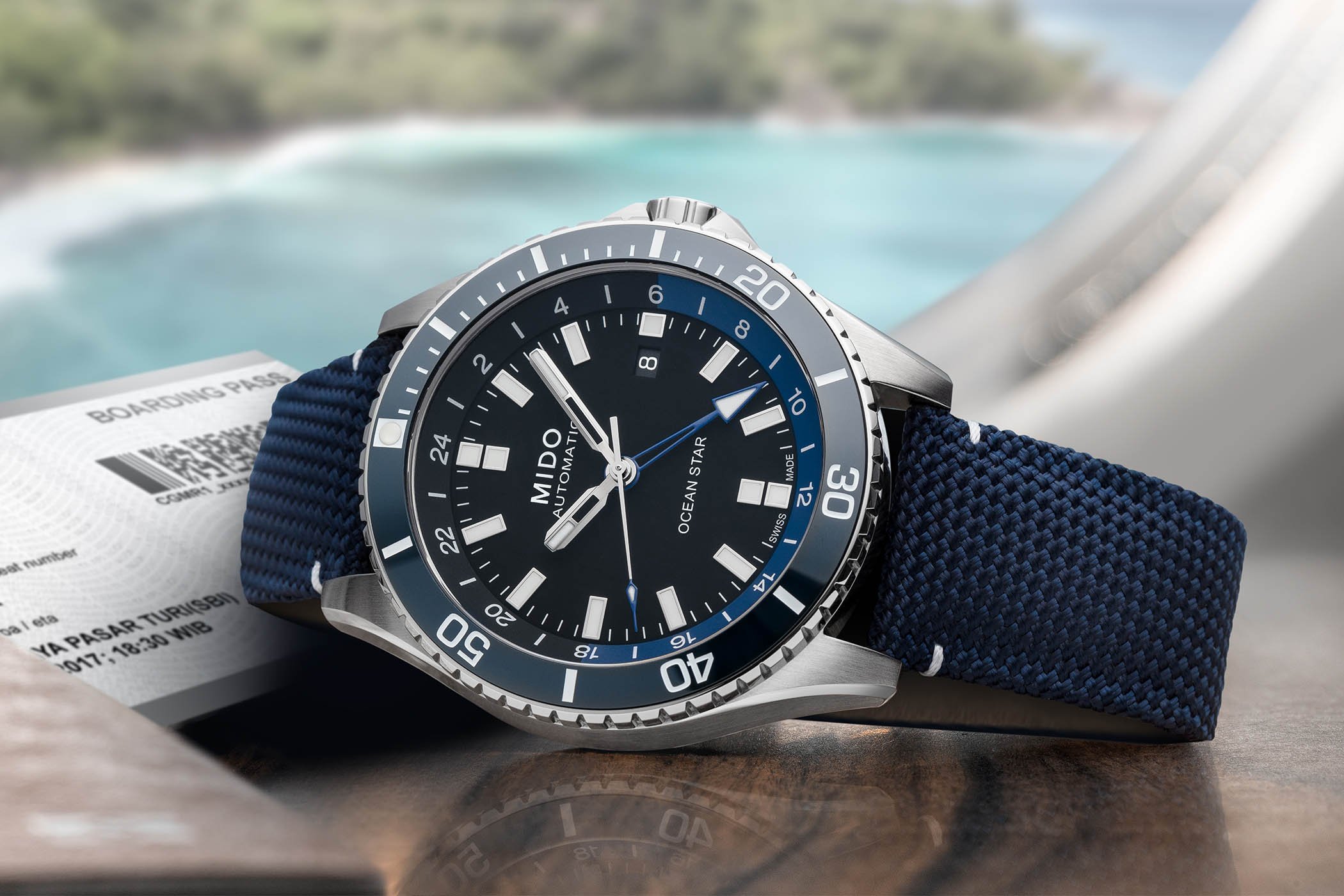 Mido Ocean Star GMT
Another great option from one of the Swatch Group brands is the Mido Ocean Star GMT. Just like Certina, Mido also offers a number of awesome affordable options. One of them is the Mido Ocean Star Tribute which packs plenty of great retro style. Another pick could be the COSC-certified Ocean Star 600 Chronometer that Tomas wrote a great story about late last year. But our pick today is the Mido Ocean Star GMT. It's a great-looking modern dive watch that is also a true traveler's GMT.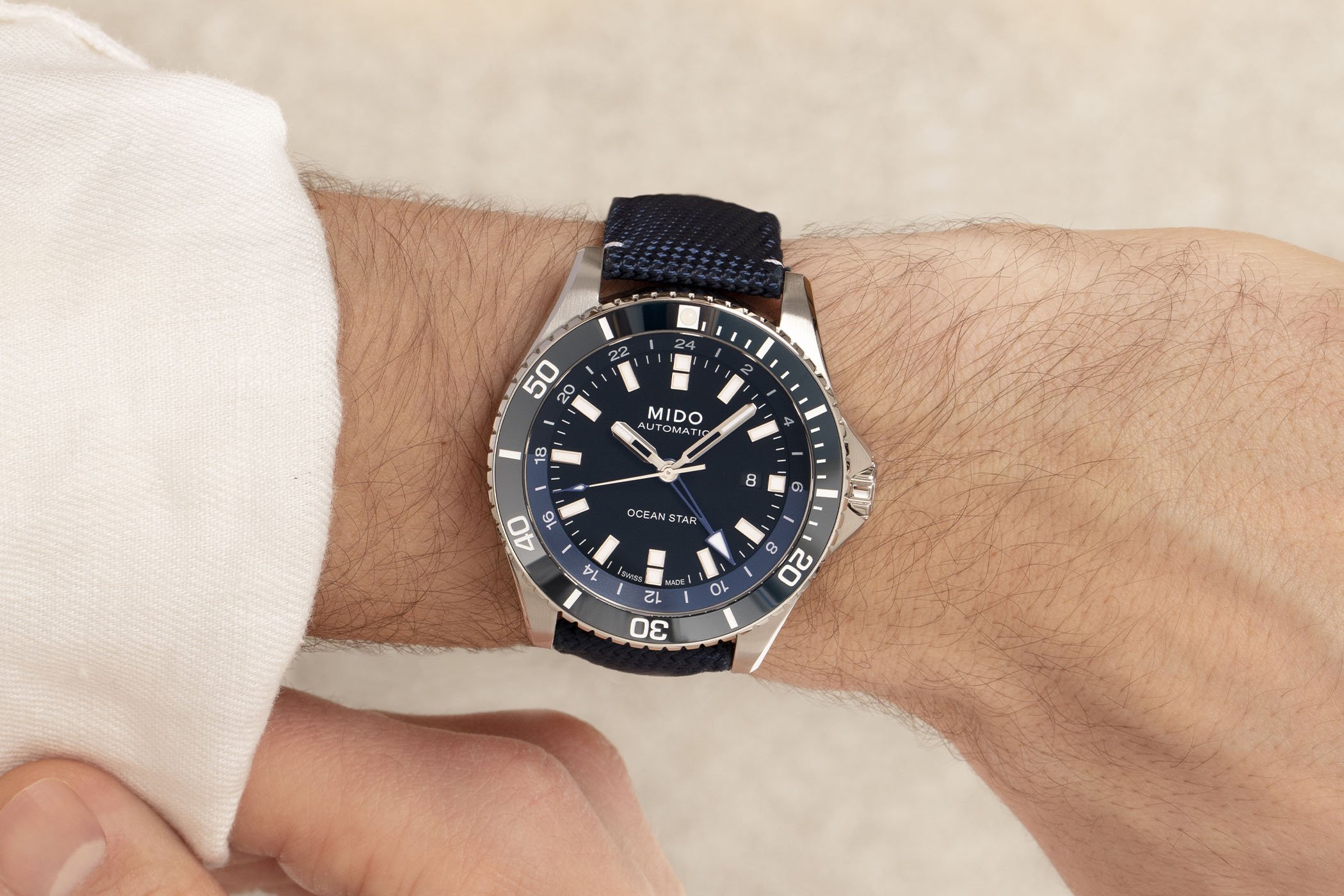 The watch features a 44mm stainless steel case that is 13.28mm thick and 200 meters water resistant. The model is offered in three stainless steel versions. The one that takes the first prize in our book is the blue-dial version that comes with a blue hybrid strap. Mido uses the automatic Mido Calibre 80 to power the watch. It's the Swatch Group's familiar Powermatic movement that operates at 21,600vph and provides an 80-hour power reserve. The looks of the watch make it a perfect choice for a casual office environment, a stylish travel companion, and a more than capable dive watch for just €1,150.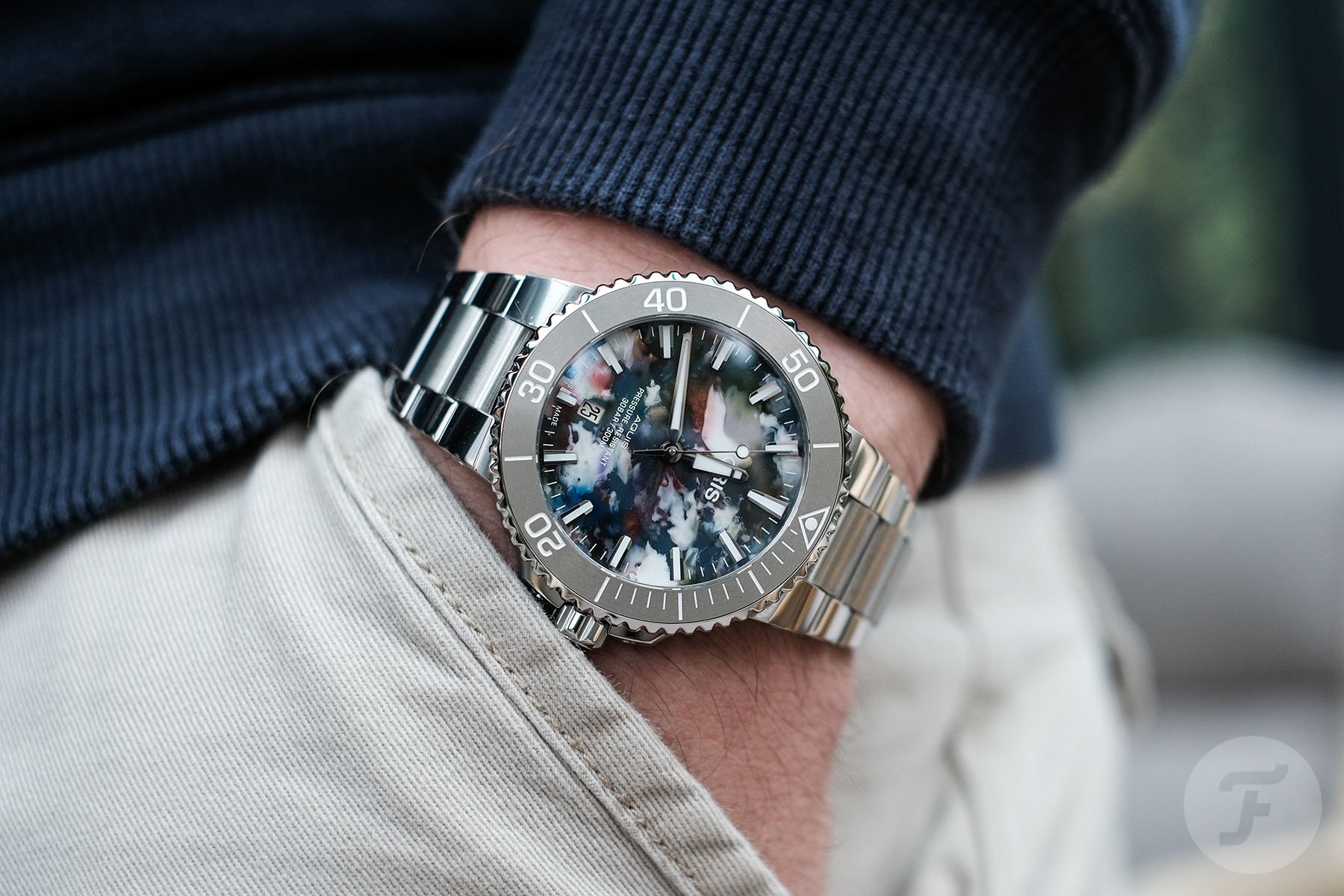 Oris Aquis Date
When it comes to Oris, the obvious question is whether to go for the Divers Sixty-Five or the Aquis. Honestly, either one is a great option. It just depends on what you are looking for. If it's vintage-inspired style, the Divers Sixty-Five is your pick. If you are looking for a modern-day diver, the Aquis is the way to go. We picked the Aquis for this list. Unfortunately, the Calibre 400 version of the Aquis doesn't make the cut because its price has surpassed the €3K mark. But the "standard" Aquis is still a great choice.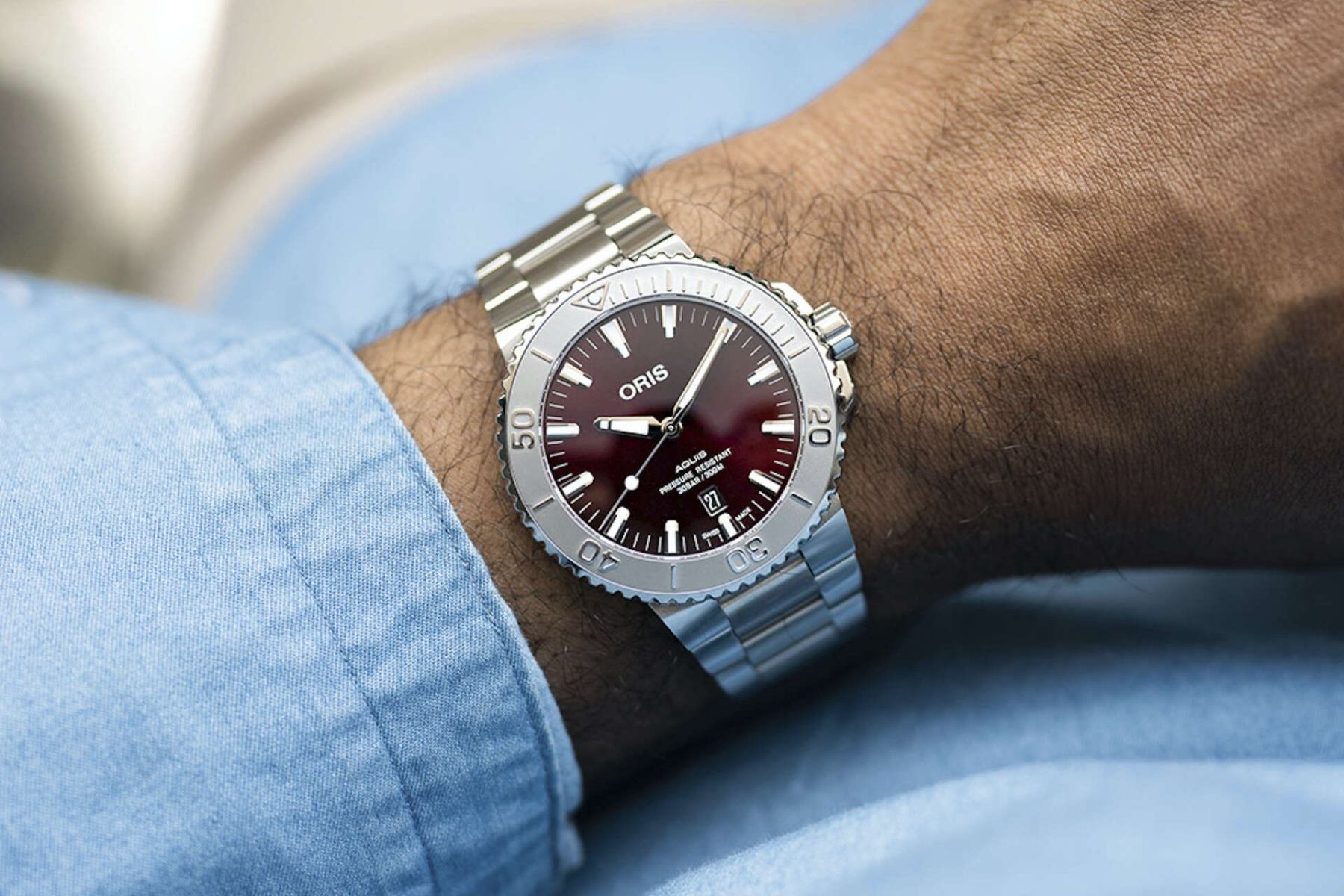 It is offered in 39.5mm, 41.5mm, or 43.5mm cases. All three are 12.5mm thick, water resistant to 300 meters, and powered by the Oris caliber 733. This automatic movement is based on the Sellita SW200-1. It operates at 28,800vph, has 26 jewels, and provides 38 hours of power reserve. Besides showing the hours, minutes, and seconds, it has a date window placed at 6 o'clock. At €2,150 on a stainless steel bracelet, the Oris Aquis Date is still a great affordable option.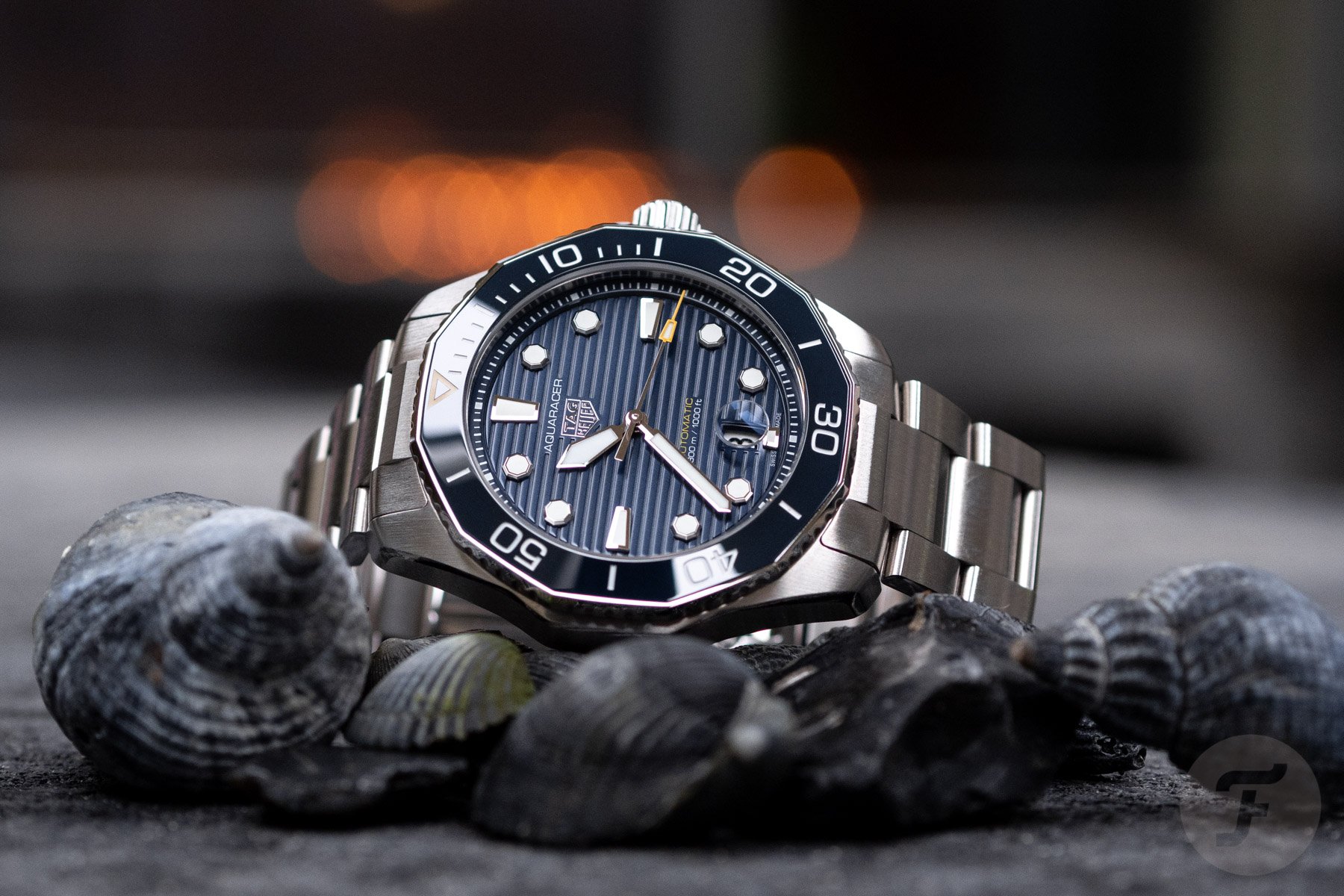 TAG Heuer Aquaracer Professional 300
Don't you just hate price increases? One of the first watches that came to mind once we had set the "affordable" budget at €3K was the TAG Heuer Aquaracer. But a quick check tells us that the stainless steel version on the bracelet is actually €3,100. On a rubber strap, it comes in at €2,800, so that makes it eligible for this list. What I love about the Aquaracer is that TAG Heuer has managed to update it and keep the model's unique and instantly recognizable character. It has everything you could want from a modern diver. The Aquaracer comes with either a 36mm or a 43mm case.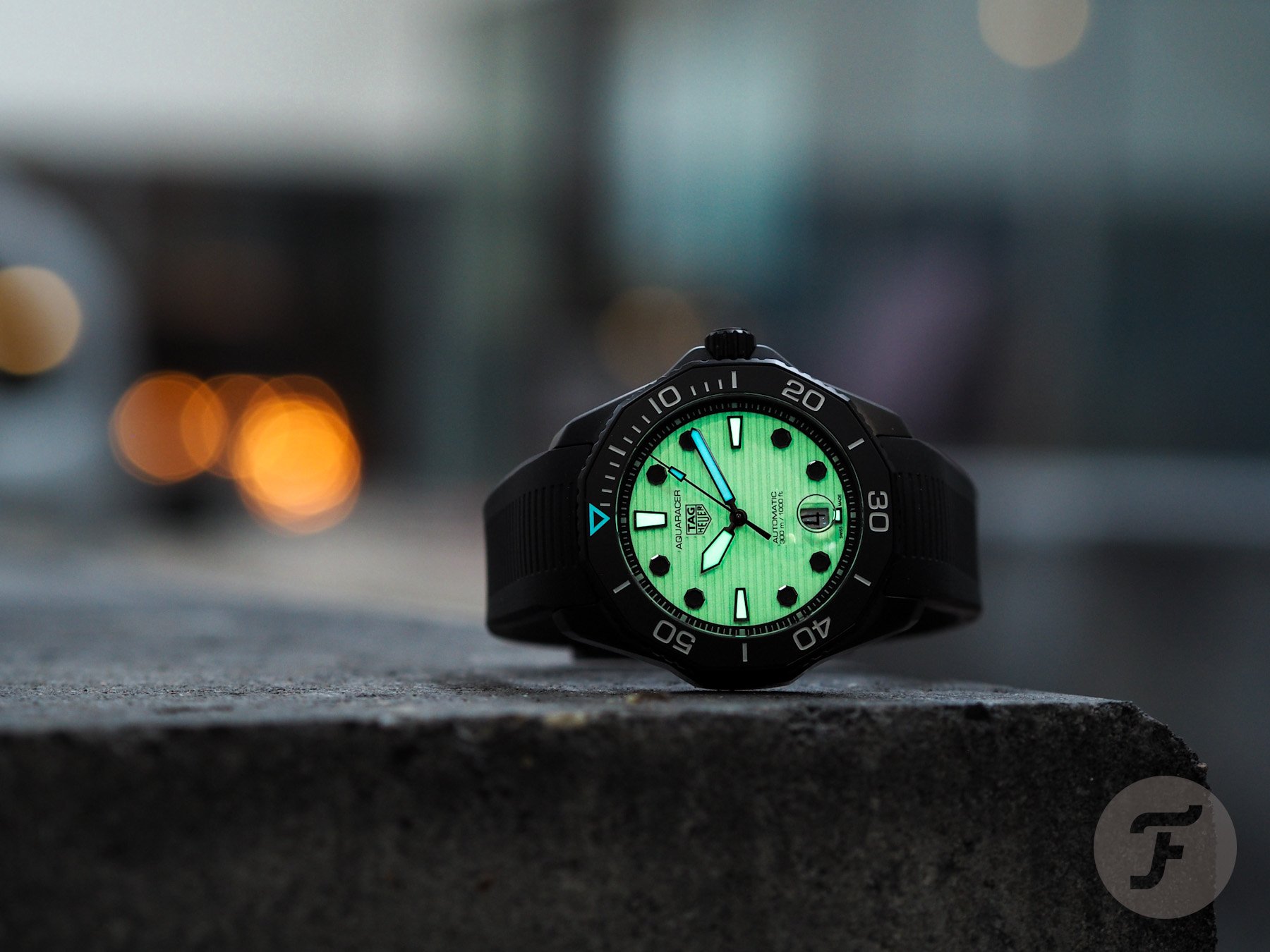 We'll focus on the 43mm model featuring a 12-sided unidirectional rotating bezel with a ceramic insert. The watch comes in a variety of different dial and bezel variations. Inside the case, TAG Heuer uses the Calibre 5, which is based on the Sellita SW200-1. It features the same specs as the Oris Aquis Date, operating at 28,800vph with 26 jewels, a 38-hour power reserve, and a date window at 6 o'clock. Overall, the current Aquaracer is a great modern-day diver that offers a great deal of character. My favorite version is the Night Diver, which I had the pleasure of reviewing last year. Such a great timepiece!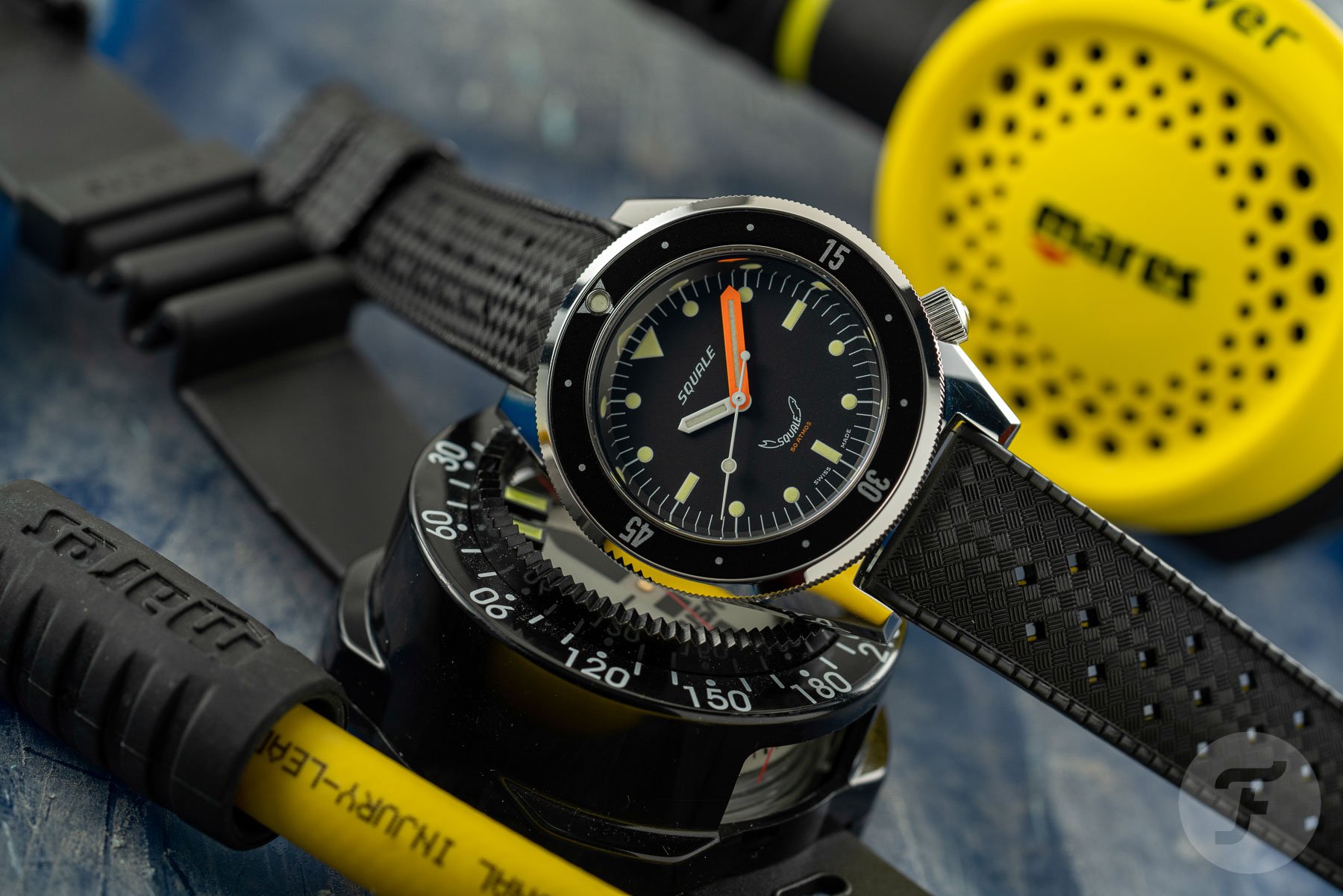 Squale 1521
Another fantastic affordable option is the Squale 1521. The watch dates back to the 1960s, and Squale has managed to reintroduce that classic in modern form with much success. A quick glance on the brand's website reveals a great number of available 1521 models. With black, blue, full-lume, and even pink dials, the lineup offers something for everyone. The Squale 1521 models come with a 42.5mm case that is 12.5mm thick and 48mm from lug to lug. The lug width is 20mm, and the watches are water resistant to 500 meters. Inside the case, Squale equips the 1521 with the Sellita SW200-1 movement that also powers the Oris and TAG Heuer models that are on this list.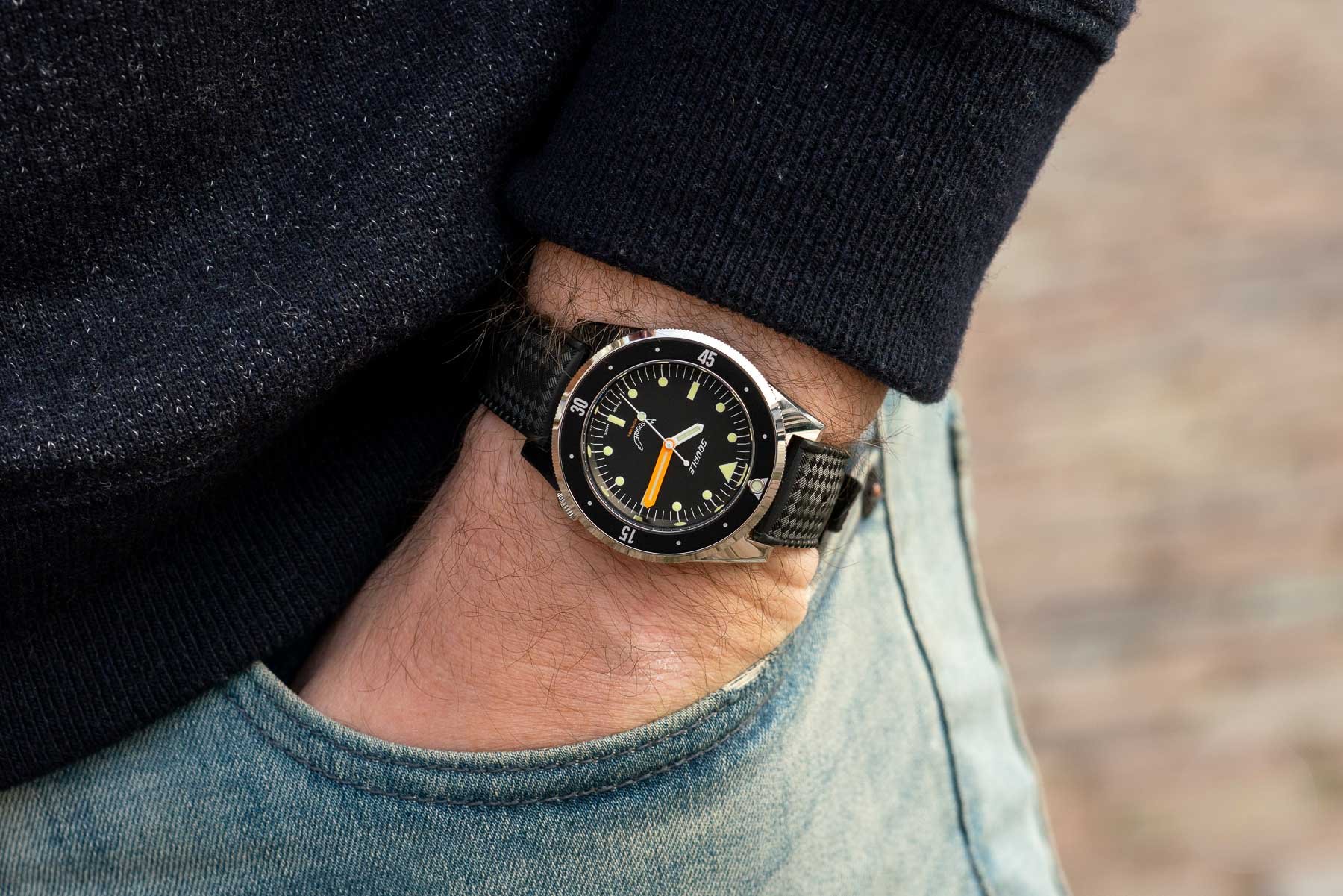 Another thing that stands out is the great build quality of all Squale watches. I had the pleasure of reviewing the impressive limited-edition Marina Militare recently. And just as RJ mentioned in his review of the 1521 Montredo Limited Edition that you see pictured, we were both genuinely impressed by the overall quality and level of detail. The prices for the Squale 1521 are roughly between €1,000 and €1,200 depending on the dial color, strap option, and finishing. Regardless of your preference, the Squale 1521 is a great dive watch.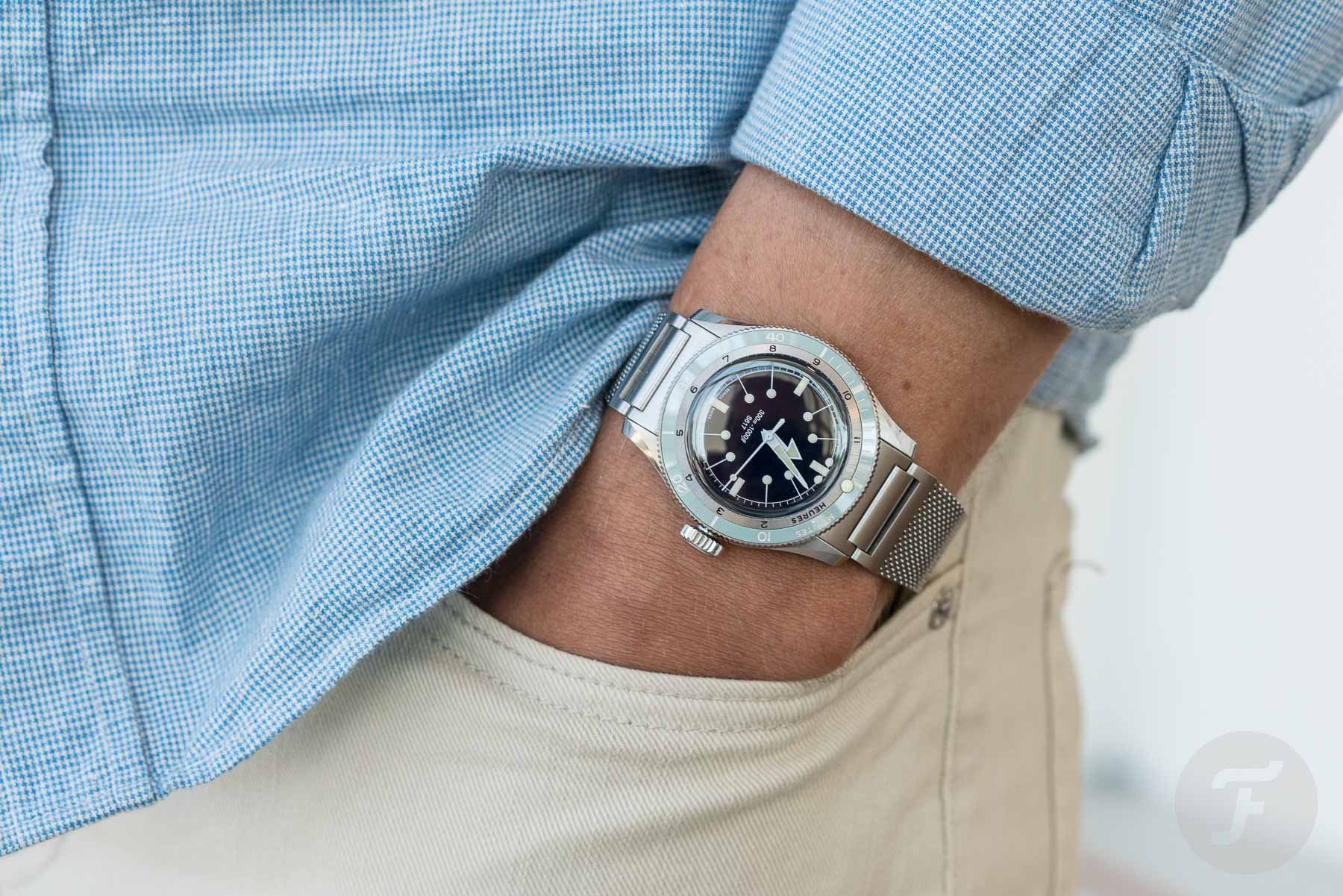 Serica 5303
If you have been a frequent reader here at Fratello, you'll know we have an incredible soft spot for Serica. In particular, the Serica 5303 made a lasting impression when it came out last year. The choice of a black or white version was already a tough one. To make matters even worse, Serica added a beautiful blue version to the lineup not too long ago. When we received the 5303-3 in blue in the Fratello offices, we all agreed that Serica founder Jérôme Burgert had created something special. The Serica 5303 features a 39mm stainless steel case that is 12.2mm thick and 46.5mm from lug to lug. It also has a convenient 20mm lug width and is water resistant to 300 meters.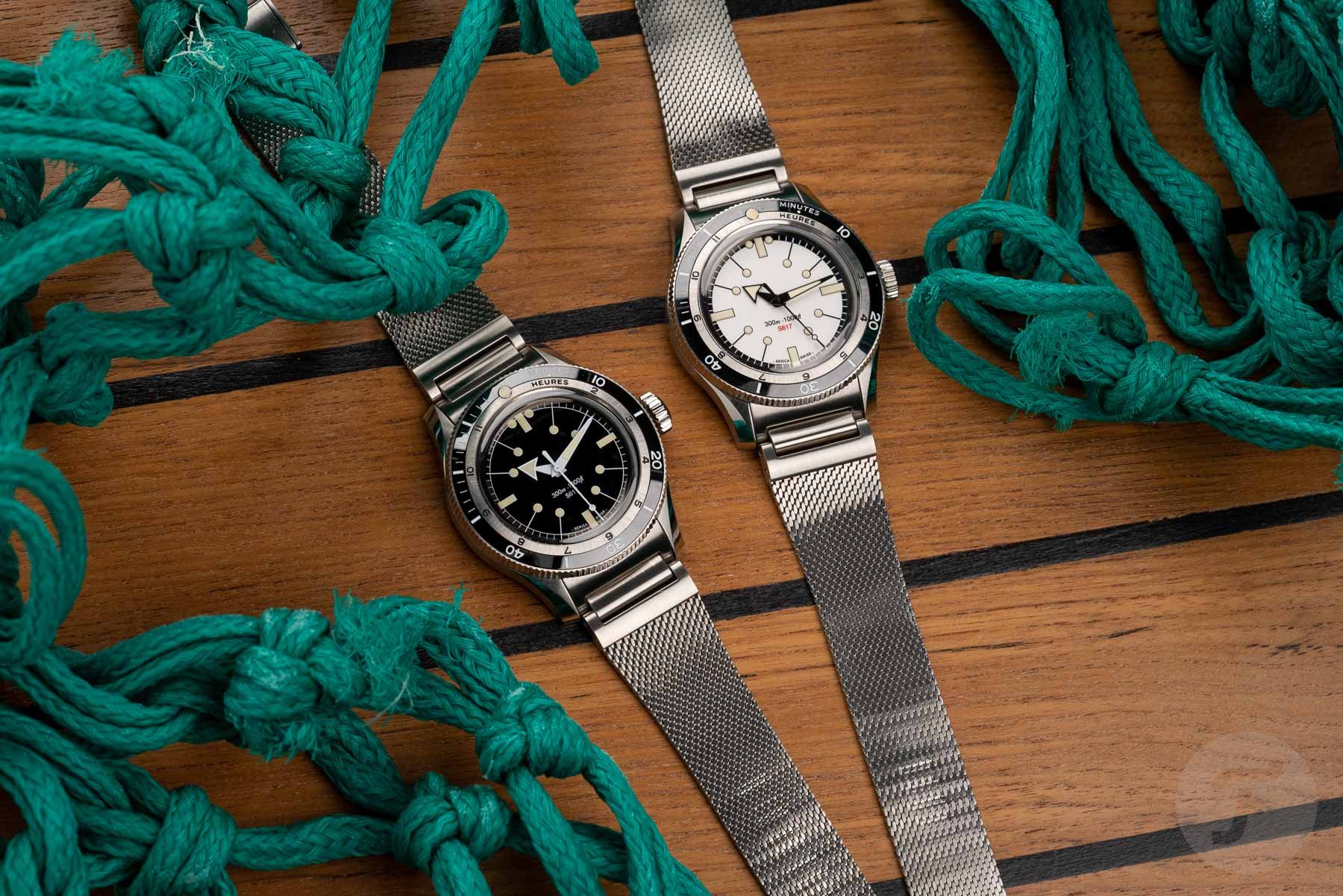 Next to the remarkable dark blue enamel dial, one of the standout design features is the bezel. The watch features a stainless steel twin-scale bezel with a light blue ceramic insert indicating minutes and a stainless steel ring indicating hours. Add the oversized crown and the mesh bracelet, and the watch has an abundance of style and character. Inside the case, Serica equips the watch with the automatic Soprod Newton movement. This caliber operates at 28,800vph and has 23 jewels and a power reserve of 44 hours. Its accuracy is up to COSC standards, indicating that Burgert strives for the best. The watch can be yours for €1,290 including tax, making it one of the best, if not the best in class.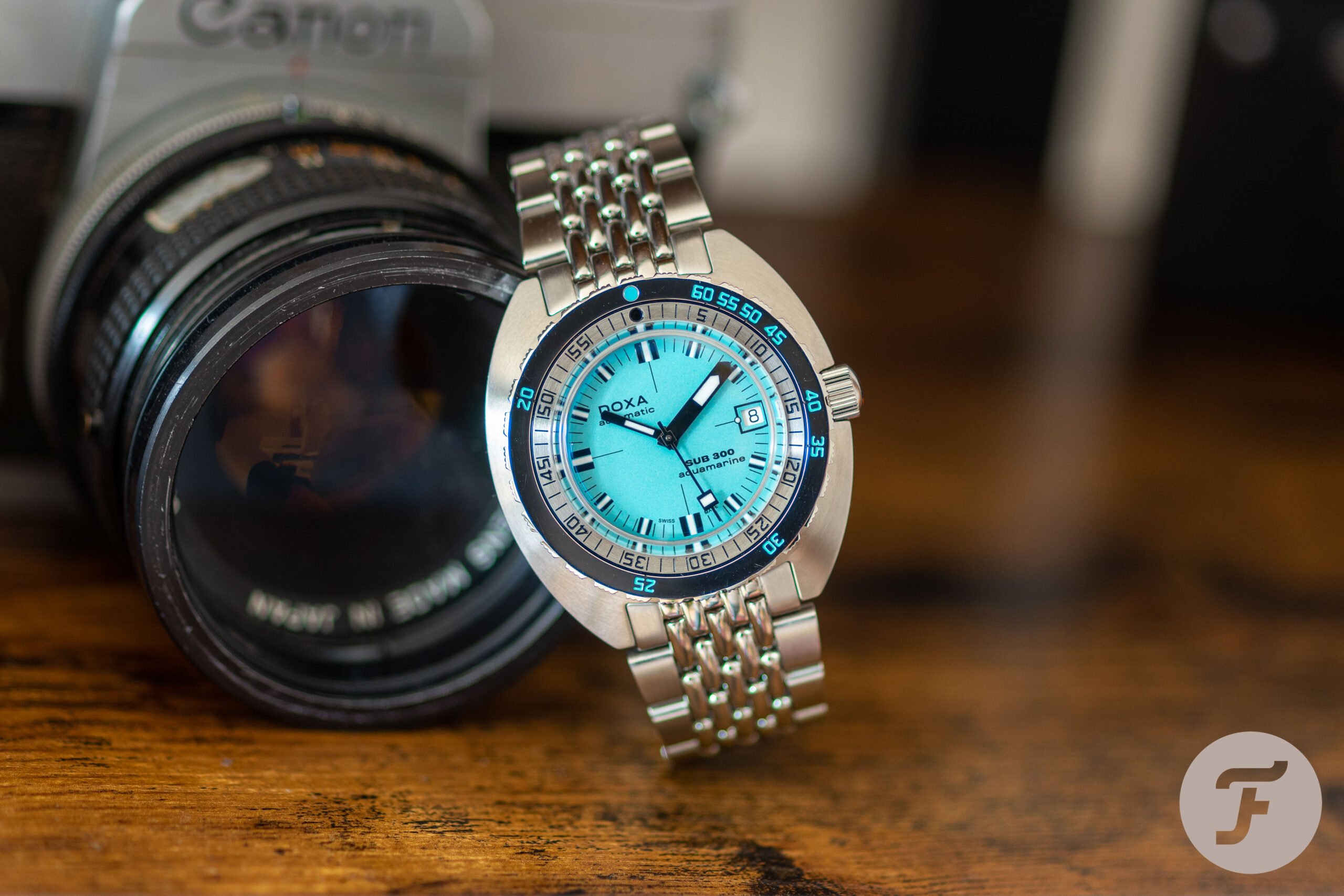 Doxa SUB 300
To close out this list, we have picked one of the most iconic dive watches of all time. The Doxa SUB 300 has become a legend amongst watch fans since its introduction in 1967. More than five decades later, the SUB 300 is still a standout timepiece amongst other dive watches. The case shape, the small dial, and the colorful options are all features that make the SUB 300 the special watch that it is. It comes with a 42.5mm stainless steel case, a no-deco bezel, and a 28mm dial. The case is water resistant to 300 meters.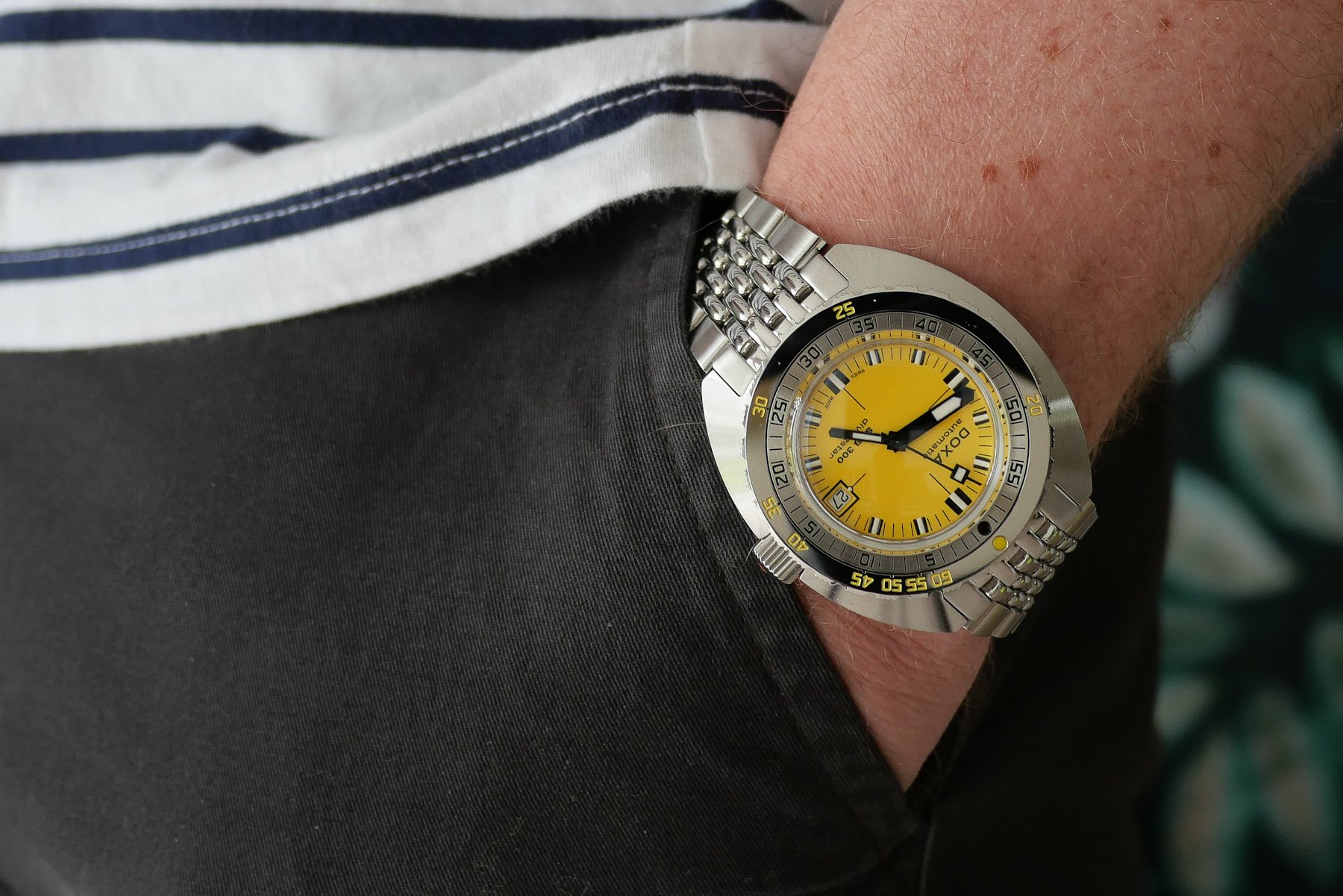 To complete the look, the beads-of-rice bracelet adds even more character to the watch. Yes, a rubber strap is also an option, but I don't think it would be the choice for many SUB 300 fans. After all, the bracelet is an integral part of its iconic looks. On top of that, it only adds €40 to the price. The version with the rubber strap is €2,450, and on the bracelet, it comes in at €2,490. Inside the case, Doxa uses the COSC-certified version of the Sellita SW200-1, which has 26 jewels and 38 hours of power reserve. There is not a whole lot to add that you don't know about the Doxa SUB 300, and it is the perfect closer to this list of ten affordable dive watches.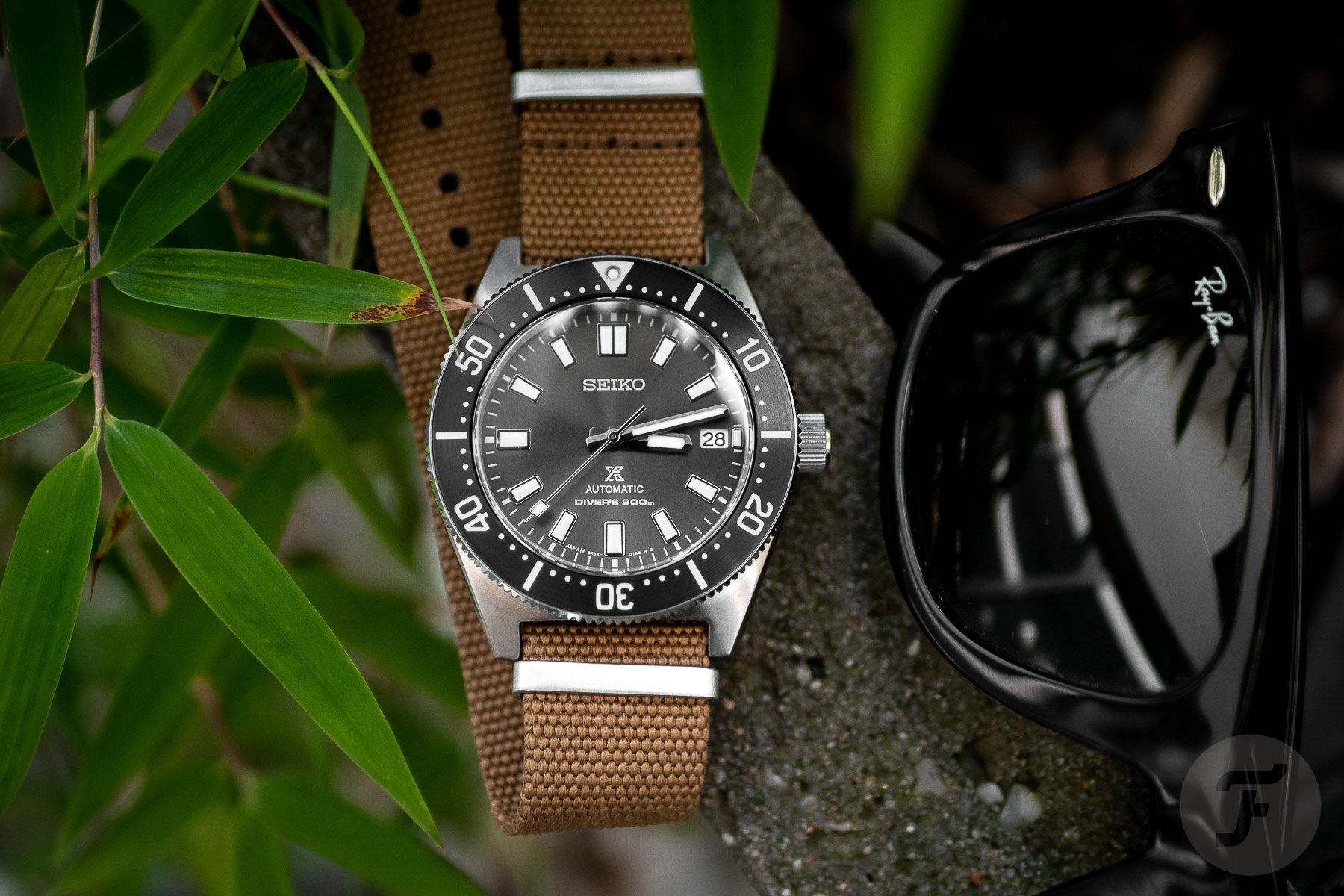 Final thoughts
There you have it — a list of ten affordable dive watches that could be perfect as a daily wearer or a great overall addition to your collection. I would like to stress once more that the term "affordable" is very personal for everyone. I also realize that this list is by no means complete. For every watch we could think of, there are a ton of alternatives. There are so many great watches, in fact, that we could have created three lists without any issues. That's why I pass the question to you…
What is your favorite affordable dive watch? Let us know in the comments section what your pick would be.