Comfortable Beasts: Are They A Myth? — 44mm+ Watches That Wear Well From Grand Seiko, G-Shock, Breitling, And More
The comfy truth is in the lugs, angles, flat case backs, and strap-ology
This article has been brewing with me for some time now, coinciding with my taste for diversity. I will admit to being too preachy about small-cased wonders. Yes, a 37–38mm watch will almost always wear better and less noticeably than a big 42–44mm bruiser. But there is a time, a season, and a trip for everything, including big watches and these comfortable beasts. Yes, they do exist.
I don't mean the kind of trip where you get hypnotized by your fumé dial after one Negroni too many. I mean a summer trip, one where you explore the local woodlands, climb the odd mountain, and visit places where a big, tough, legible tool watch is the right one for the job without it sitting on your wrist like a floaty, flat, and top-heavy brick. Comfort can indeed come in big sizes, trust me.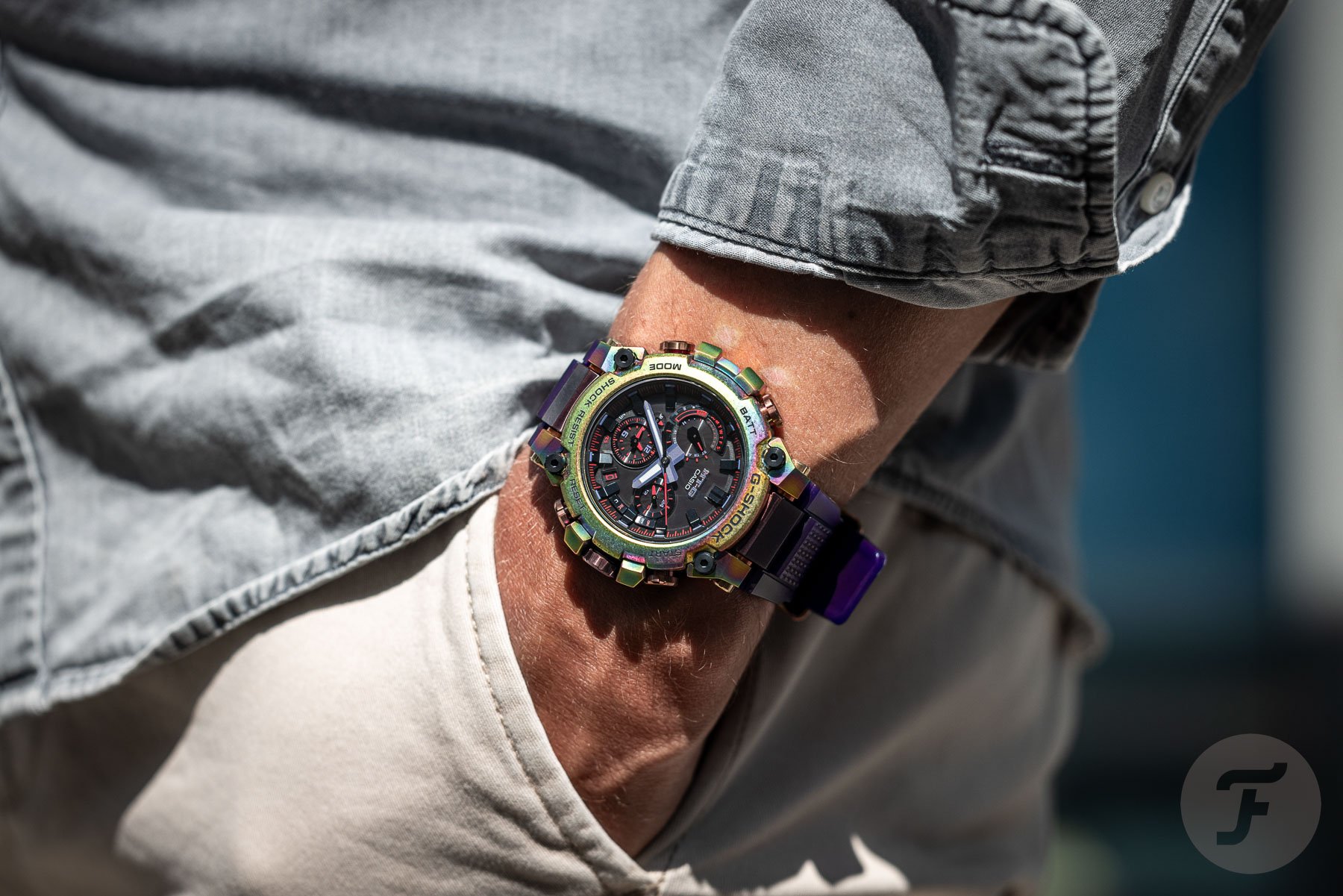 All wrists are different
Well, we're all human and all the same inside despite our skin tones (word!), but wrists vary. And even with an 18cm wrist just like yours, your watch buddy Bob's wrist differs. It might be flat on top or have a differently shaped ulna bone, including the annoying round bone tip that gets rubbed by a large watch case. Some watch manufacturers have understood that lug length means more than diameter. This is crucial, but the lugs' angle, curvature, and case shape are equally important. So even if your local AD doesn't have enough to show you, find a friend with your desired model and try it on before web shopping because the fit-surprise can go both ways. While a 38–39mm watch with massive, straight lugs can be immensely uncomfortable despite its smaller size (I speak from experience), here are some prime examples of how a big case can be incredibly comfortable.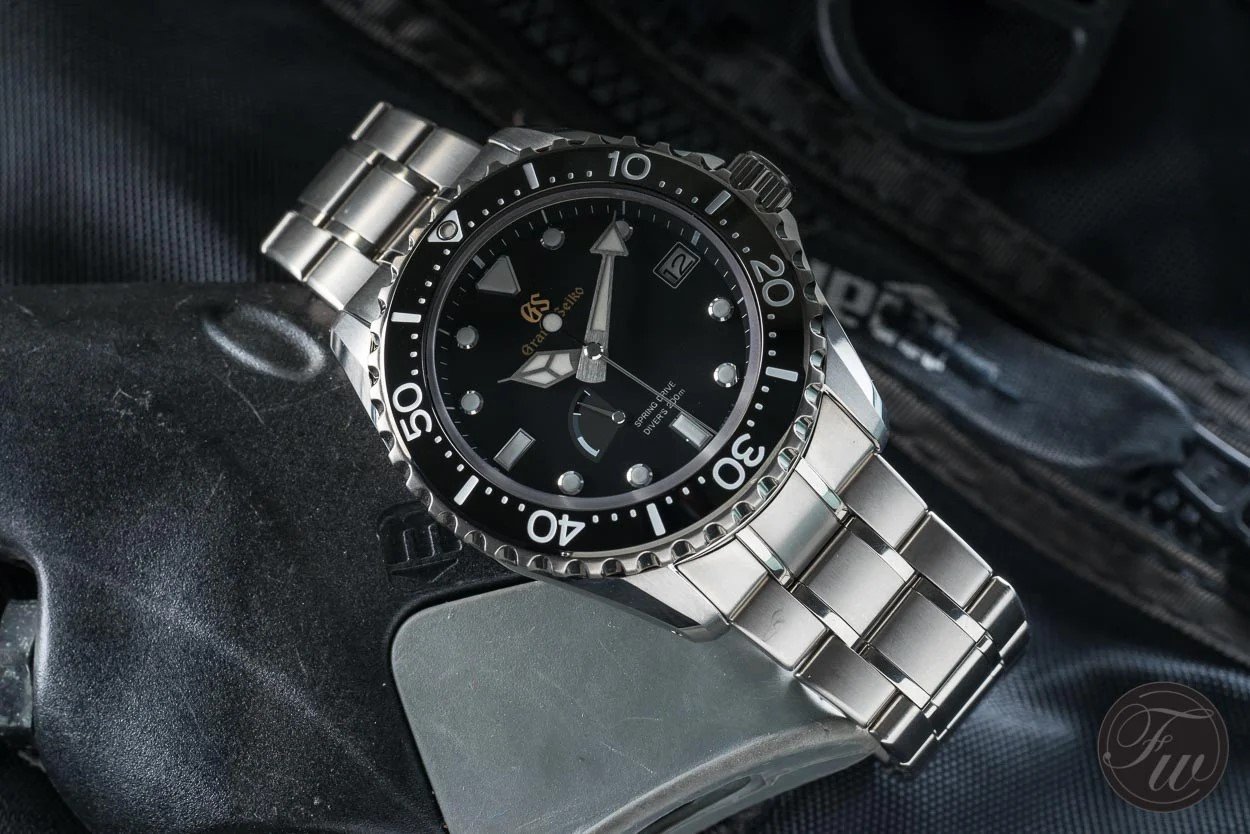 Grand Seiko SBGA463
This is Grand Seiko's black-dialed Submariner fighter with a classic diver's look and a big 44.2mm case. At €8,000, it keeps popping up in the back of my mind as a very good daily sports watch. Yes, I know very well that Grand Seiko has allowed case shrinkage within its ranks and now makes some great watches in smaller sizes. Like the Submariner, though, the SBGA463 is an evolutionary model, but is it unfeasibly large? To me, having worn its forebear for a weekend, the high-intensity titanium made it deceptively light. After all, it's 30% lighter than steel. Sure, the Zaratsu-polished details might hypnotize you into forgetting discomfort, but it shrinks quickly. Well-rounded corners and edges help, and like the Seiko Sumo in this story, the ergonomics, curved case sides, and narrowing side bevel all make it sit softly for a 44mm case. The SBGA463 might not have the most exciting Grand Seiko dial art or faceted lion-like case, but God is in the Spring Drive(n) details.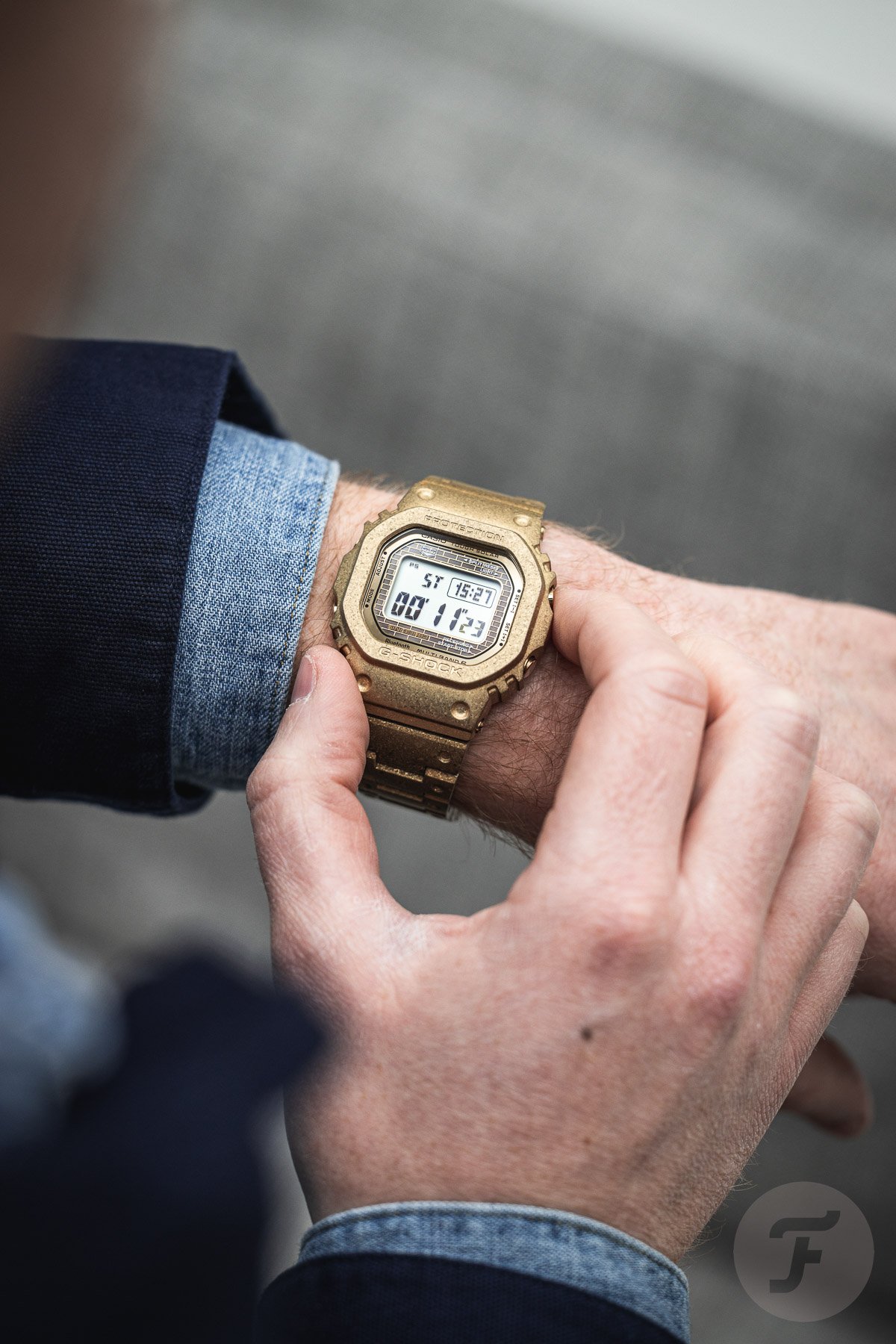 G-Shock metal squares and CasiOaks
Today's topic is burly watches that offer great comfort, and a G-Shock metal square is a big, tough everyday watch. Even if not the largest G, the width is a substantial 43.2mm. While that's not a full 44mm, the long 49.3mm length and stiff "lug links" make it equal to a 45mm bruiser. The 5000-series metal CasiOaks are 44.5mm wide with the same bracelet. For me, the resin-cased models are light but uncomfortable due to the spaced-out strap holes. They end up jangly loose or strangle-tight, so for me, the steel versions wear better, mainly thanks to a simple bracelet that's a cinch to size and adjust. The case back is also quite flat with curvy, lug-less case ends and fixed first links that hug you. I already wear two metal G-Shocks regularly and have my sights set on glittering gold. The 40th Anniversary Recrystallized Series model above (ref. GMW-B5000PG-9) is €870.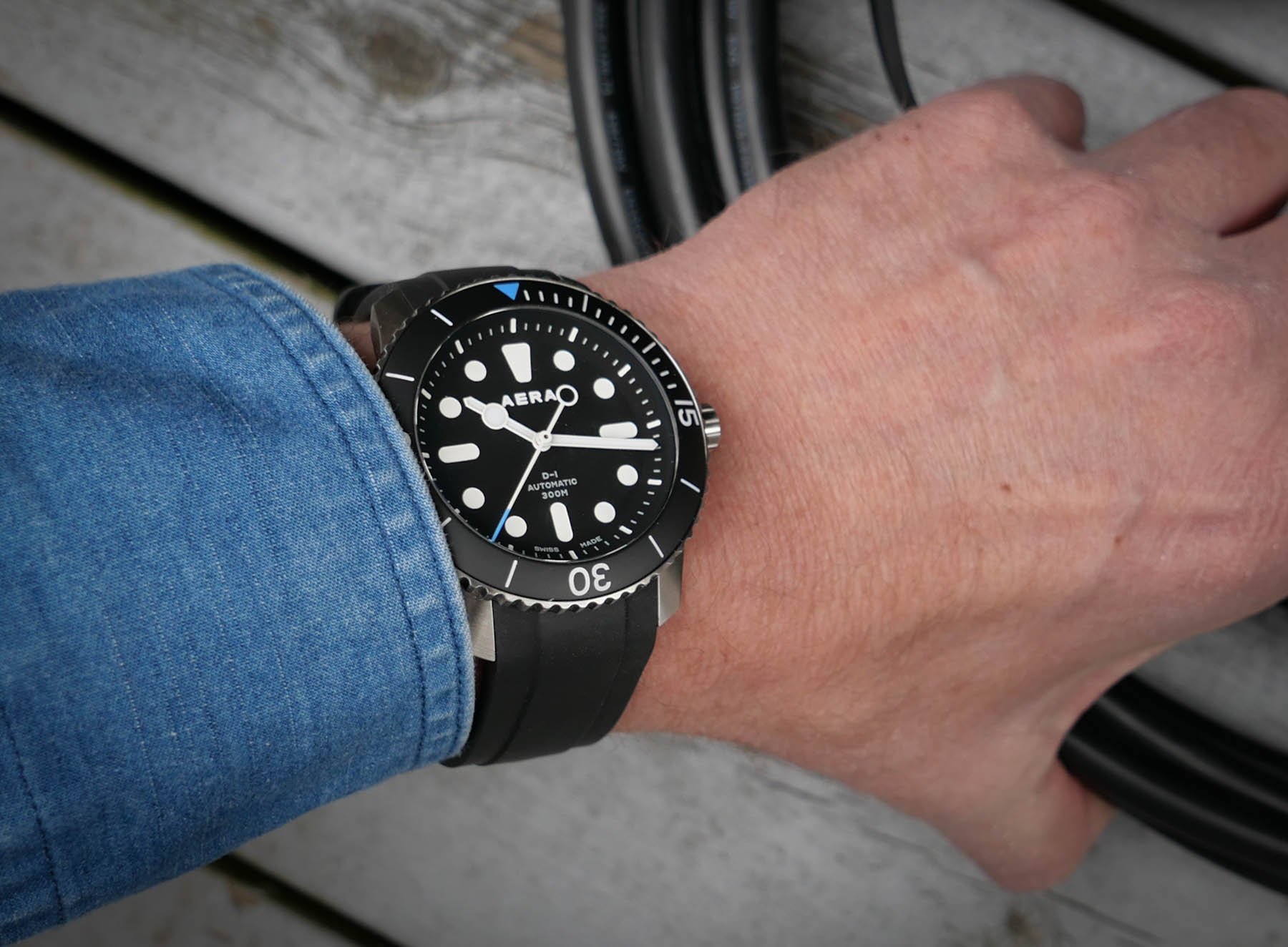 Aera D-1 Diver
With only two base models and four total variants in its lineup, Aera has already made a big impression. This staunchly British brand has a focus on actually making something resolutely modern rather than jumping on the retro bus. The key to Aera's small but noticeable collection is clarity of vision. FKM rubber and 904L steel set the tone for a Leica-like instrument vibe with minimal, curated details, and the D-1 Diver blew my expectations out of the water with big comfort.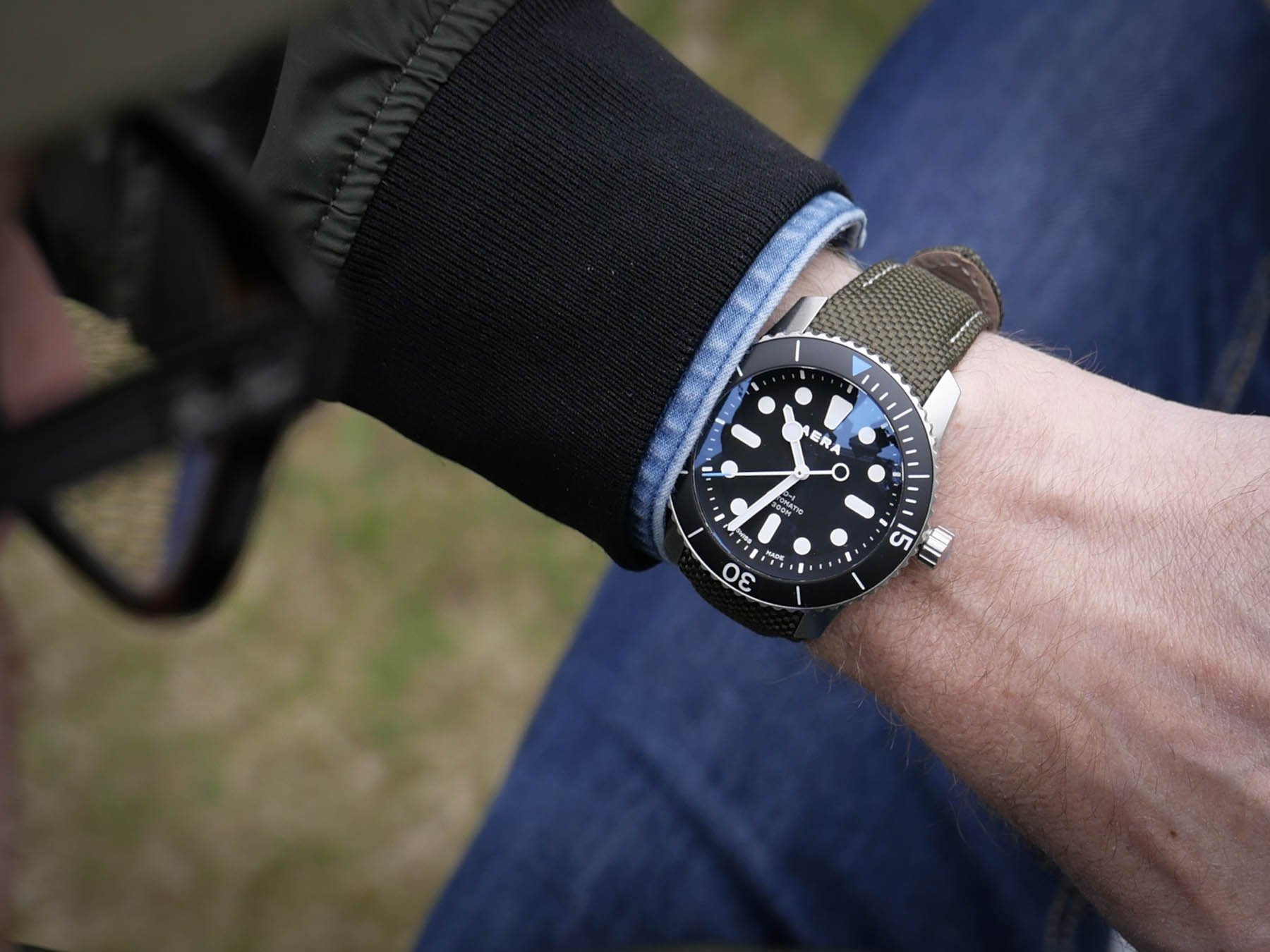 If you're skeptical about the difference between 316L and 904L steel, for me, the D-1 was proof positive of the latter's warmer feel. Measuring 44mm across the bezel, the searingly bright hand-applied lume details made it look way too large for my 18cm wrist, but the term "pebble-smooth" applies here. It features soft brushwork, curvy lugs, and a crystal that sits perfectly aligned, also in curvature, to the matte ceramic bezel. The case itself is smaller than the brawny 44mm bezel, tapering down to a much smaller contact patch where it rests on the wrist. The pièce de résistance is a soft FKM rubber strap that has just the right pre-molded curvature for my wrist. This is a damn sharp tool watch for £1,200.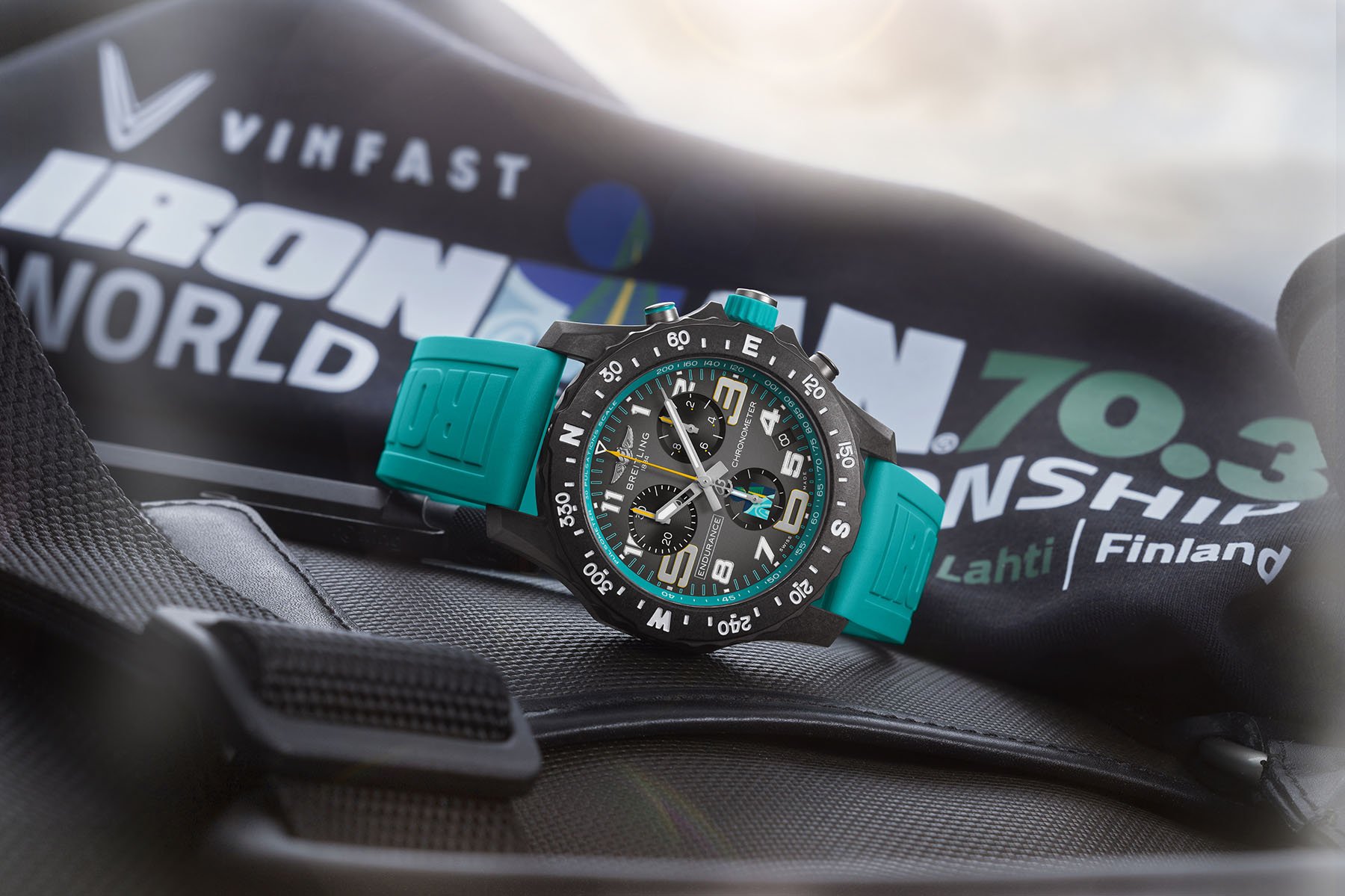 Breitling Endurance Pro
Last week, Ben covered the latest Ironman version of this unfeasibly light wrist monster. I have a conflicted relationship with big Breitling models, to say the least, but the Endurance Pro is in a league of its own. For a 44mm watch, especially an accurate, function-packed chronograph, 67 grams is ridiculously light. The length, at about 52mm, sounds too long, but the lug curvature and fairly flat case back come into play here. The soft rubber strap in a variety of fresh colors makes this the only Breitling over 40mm that I keep coming back to. At €3,550 for the new Ironman version, it represents value even with quartz power, and you'll find older models for less than €2.5K pre-owned. For me, that means that this might be next year's summer watch of choice as even with the lightweight feel, it's big for autumn and winter shirts.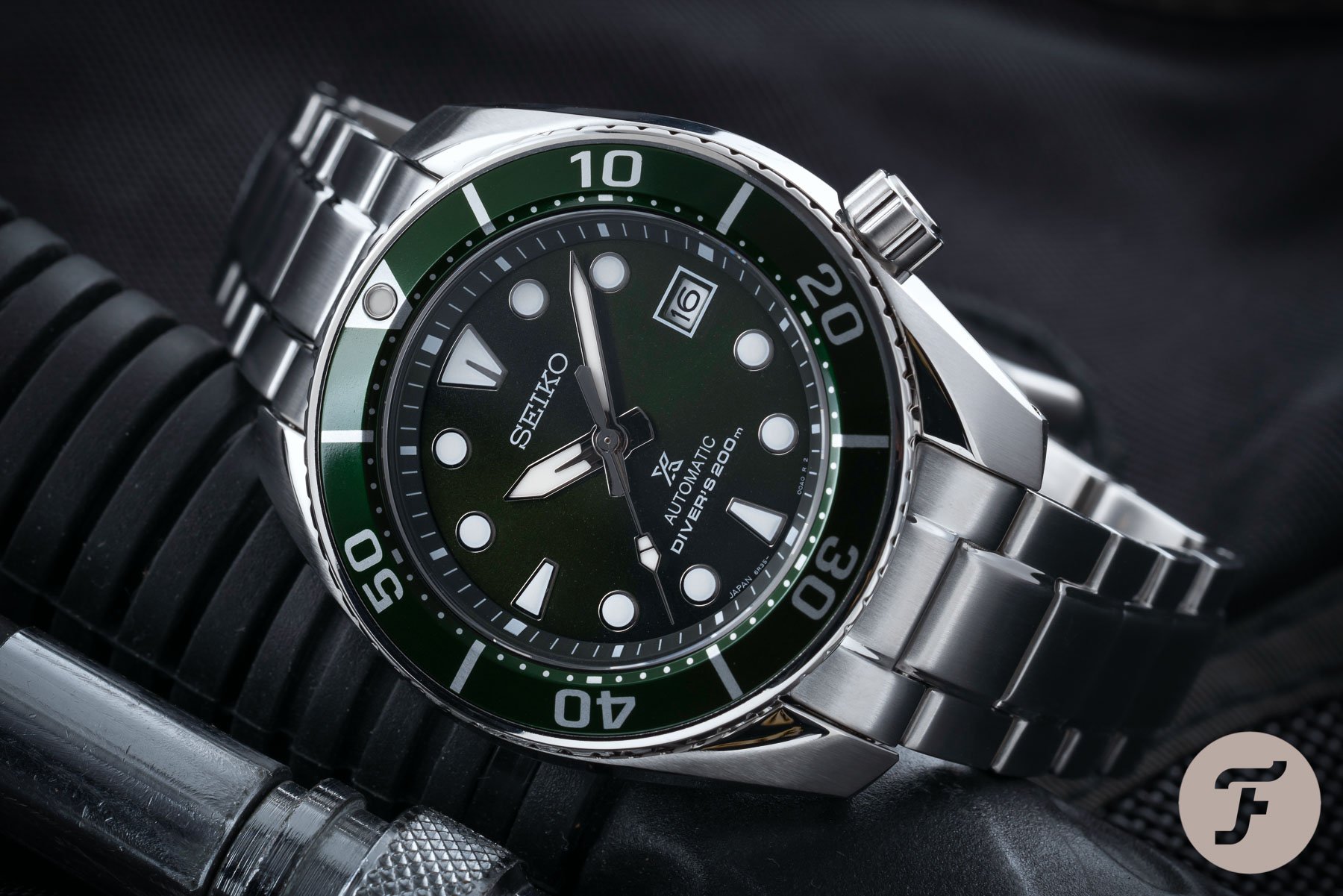 Seiko "Sumo" SPB103
It was never a "Sumo" officially, but the SPB103 remains one no matter what Seiko says. It looks massive at 45mm with a long 52.5mm lug stretch. However, despite the gargantuan size, the standard version represents comfort and value. Jorg still has an OG Sumo that he loves, and what about me? I'm still a #seikoboi, and in my "Seiko Diver Journey" stories, the Sumo got tons of love. It is easily the poster boy for Seiko's ergonomics and diver's cases. Broad beveling on the lower case makes the contact patch small, while the soft shapes stop it from chafing during physical activity. The Sumo is not new, but it's one of the best dive watches for €870. This will bag you a great green or black version. Go down to €779 for a Solar Quartz GMT, and the value-to-case-execution scales tip further in your favor.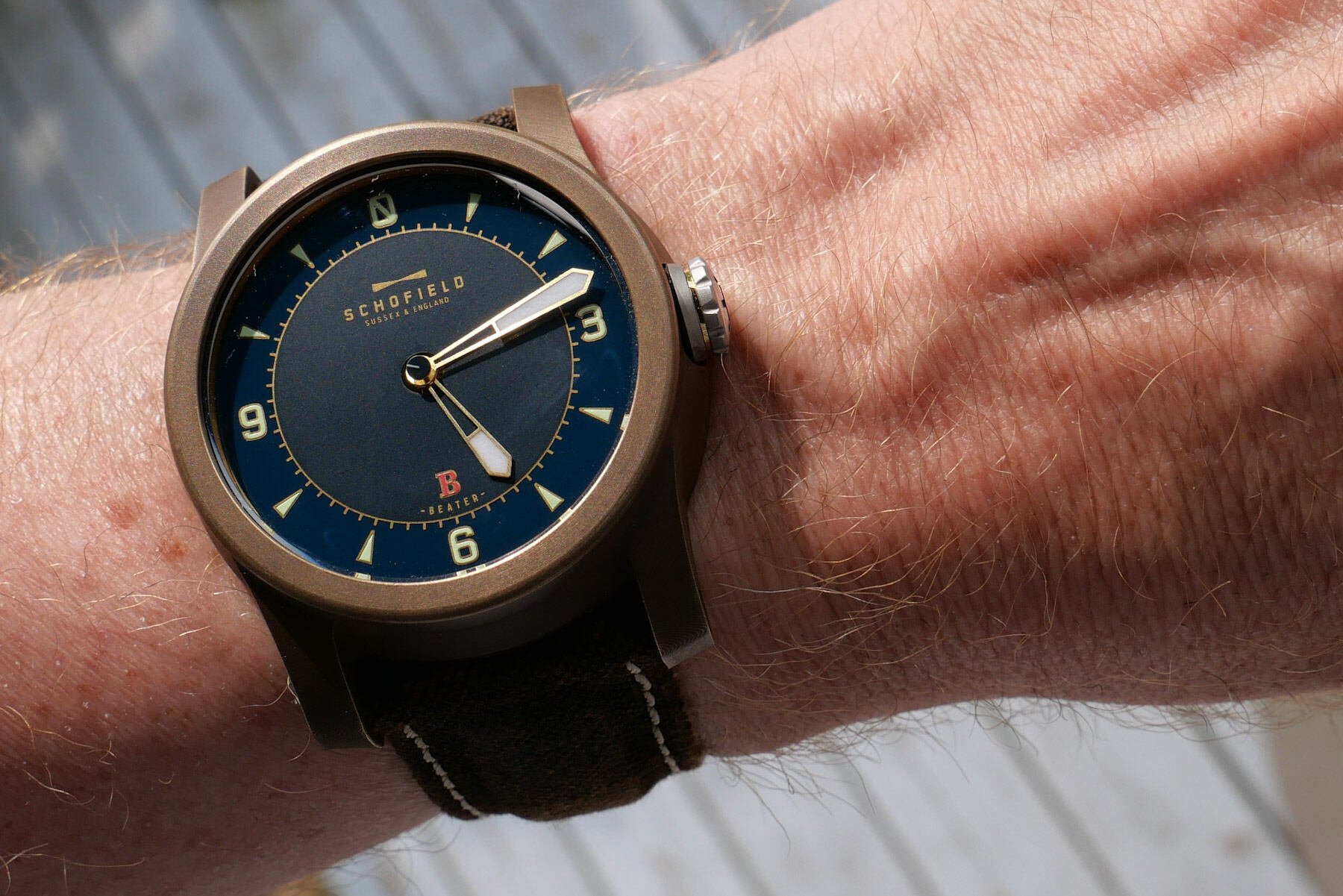 Schofield Beater B3
I had one of the first Schofield watches, a polished-case Signalman GMT, my first €2,000+ watch. This stayed with me through many bouts of consolidation, despite the 44.5mm diameter seeming huge on paper. Why? Well, Giles Ellis still has only one case design, originally inspired by the shape of lighthouse lenses, hence the Signalman moniker. And the reason for this is probably why I kept mine for more than ten years: it "out-comforts" many smaller watches. When I got the Beater B3 in matte, pre-patinated bronze for a long-term review, this all came back to me for two simple reasons that many brands overlook — lug shape and case back thickness.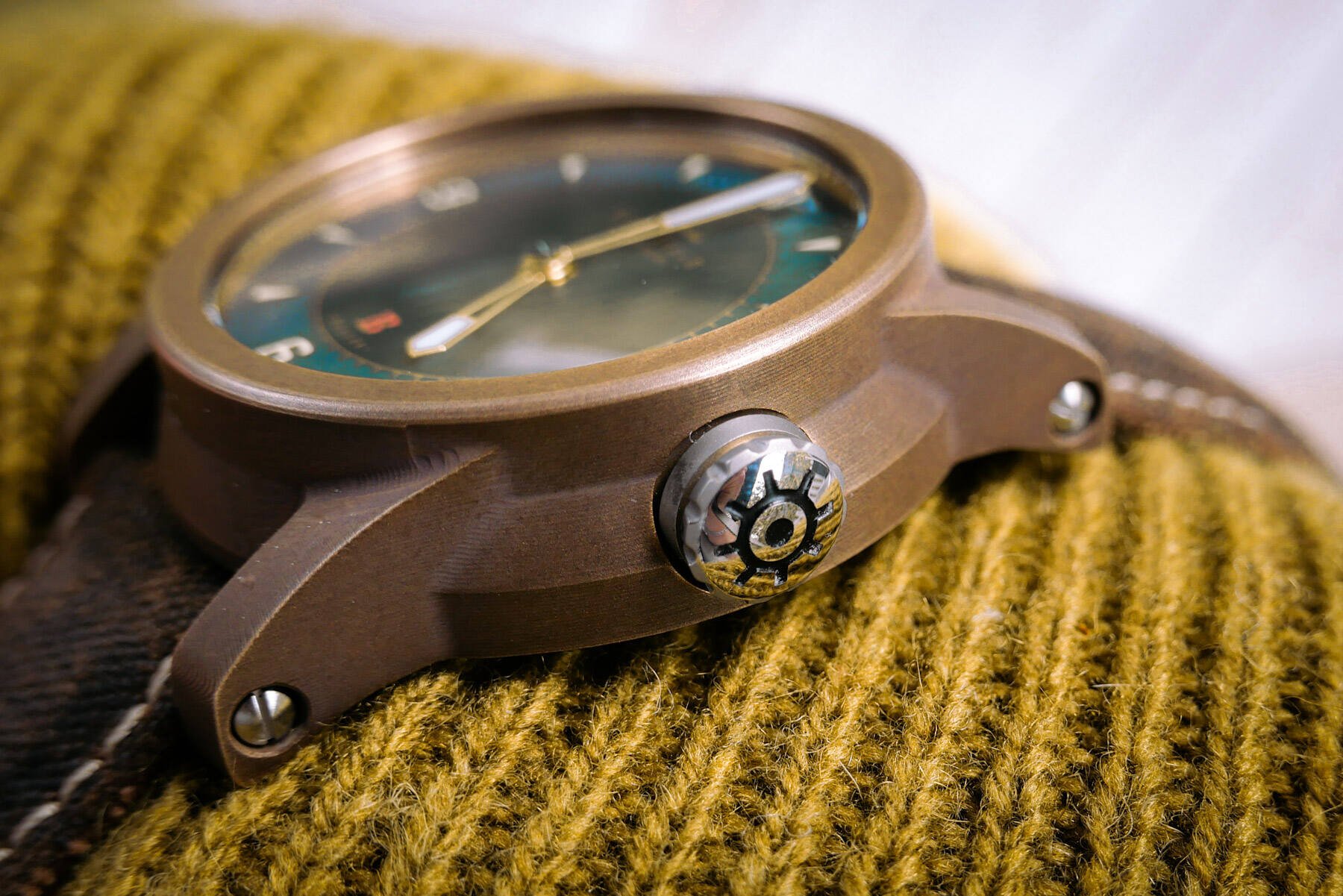 Even with a mechanical movement (an STP 1-11 in the B3), the case back is completely flat. For real. The lugs come down at least 2mm lower than the case back. It lies flat — really flat — on your wrist, and the lug curves give you the feeling of a bear hug from a big, strong brother (or bear, even). The case is also conical, so the bezel is around 41.5mm. And even with a 52mm lug-to-lug, the pin-to-pin length is only 46. Take this as a great bookend example of the story. And if you want a big watch, don't feel guilty; try some on! They're not all going to feel like floaty, top-heavy bricks. The B3 is £3,348, quirky, and wrist-huggingly comfortable.
So, what about you, Fratelli? Have you written off big watches for good, or do you have a crush on a massive 46mm Breitling? Try it on, and don't just get dazzled by those dial details. Comfort is key, and it is out there, even in big sizes.