Today Max Büsser (friend of the show) & Friends present a killer watch, the HM3 Poison Dart Frog! Their inspiration came from the (and we all know this) Dendrobates Leucomelas, an exotic black & yellow patterned frog that is better known as the poison dart frog.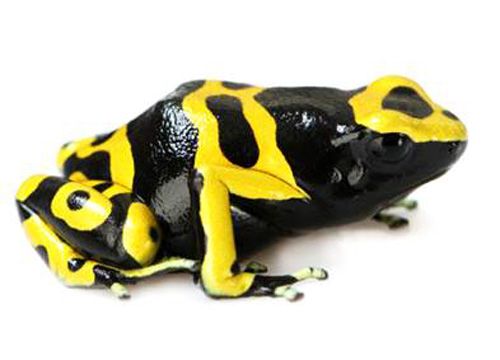 It's hard to imagine such a small frog thats just 1~2 inches being potentially lethal. The good thing is that MB&F only took its exotic looks. They disguised the HM3 Frog by adding a sleek, black layer of PVD and contrasting gold screws and rotor.
This HM3 Poison Dart Frog looks at you with it's hour and minute representing the protruding eyes of an (amphibian) frog to see in many directions. The hour and minute domes are machined from solid aluminum – chosen for its optimal strength to weight ratio.
The domes weigh in at just over 0.5g. They are milled first from the outside and then the inside to arrive at a paper-thin wall thickness of just 0.28 mm, which reduces their energy requirements to an absolute minimum.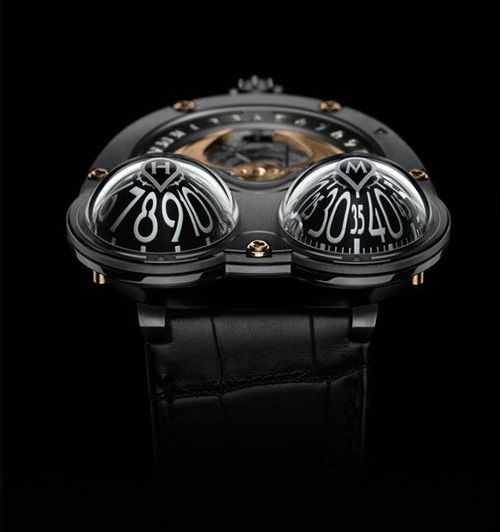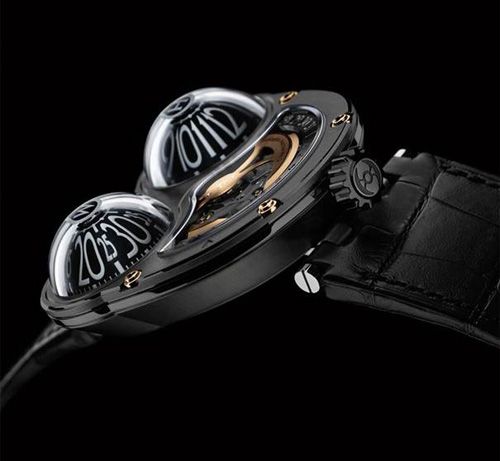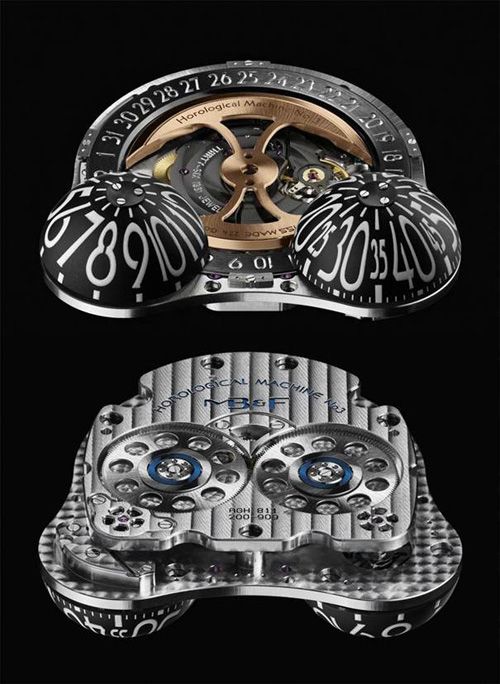 This exotic edition of the HM3 Poison Dart Frog is limited to 10 pieces only. Where the amphibian inhabits the South American Rain forest, this exotic is exclusively sold at MB&F's retail partner The Hour Glass.
Make sure to follow MB&F on Facebook. Click here