#TBT An October Dose Of Vintage Inspiration With Favre-Leuba And Citizen
Just a pair of unusual pieces
Which would you pick — the unorthodox lume design on the Favre Leuba Daymatic Waterdeep or a simply structured Citizen dial? Choose your favorite! 
In the last #TBT story, I introduced the Juvenia Architect "Protractor", which has been sitting on my wishlist for quite some time. I don't know if it was a side effect of the weather, but I slowed down a bit last week. Nostalgia hit me, and I got back to things that I hadn't thought about for months or years. That included reopening my vintage watch inspiration list that I hadn't updated for quite some time. As I scrolled through this list, I bumped into a few timepieces that I completely forgot I added to it. Since I am not sure if I will ever manage to add them to my collection, I decided to bring them up, give them the spotlight, and inspire you a bit.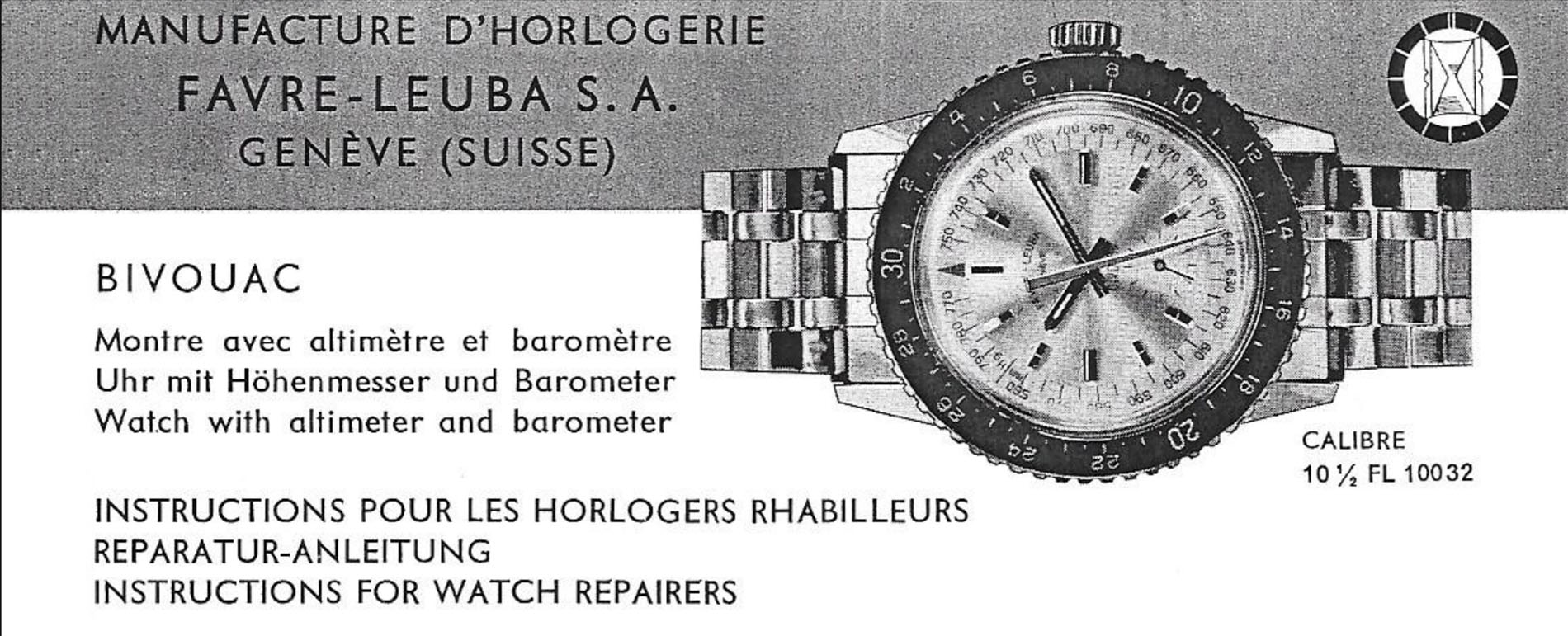 Well-known Favre-Leuba
The artistic, exotic, and even aristocratic-sounding name Favre-Leuba has not been widely covered on Fratello. Yet, there were few epic and cult-classic watches in the brand's history with the 1960s Bivouac at the top of the list. This watch with an innovative aneroid barometer and altimeter could predict sudden weather changes. As it could save lives, it garnered Favre-Leuba much attention when it was first introduced.
Favre-Leuba Daymatic Waterdeep
While the story of the Favre-Leuba Bivouac is quite well covered, there's another piece from the brand that is not widely known. The Favre-Leuba Daymatic Waterdeep is housed in one of my favorite skin-diver cases, just like the underrated Breitling 3865 that I wrote about a few years ago. It is rich in details, including the bezel's lume dot and the beefy "bike chain" central seconds hand that we know from early Enicar Sherpa watches.
Lume rings
If there is something that turns a vintage watch into a spectacular visual experience, it would be either lumed hands or lumed indexes. Ever-developing patina can add such a unique character that is hard for any modern watch to beat. We have seen dozens of different takes on the shape of indexes, but the Favre-Leuba Daymatic Waterdeep came with something original. The circular application of luminescent material at 3, 6, 9, and 12 o'clock is pretty epic. I have to say that these "bubbles" are a bit weird and a bit cumbersome, but they definitely make the dial shine for miles.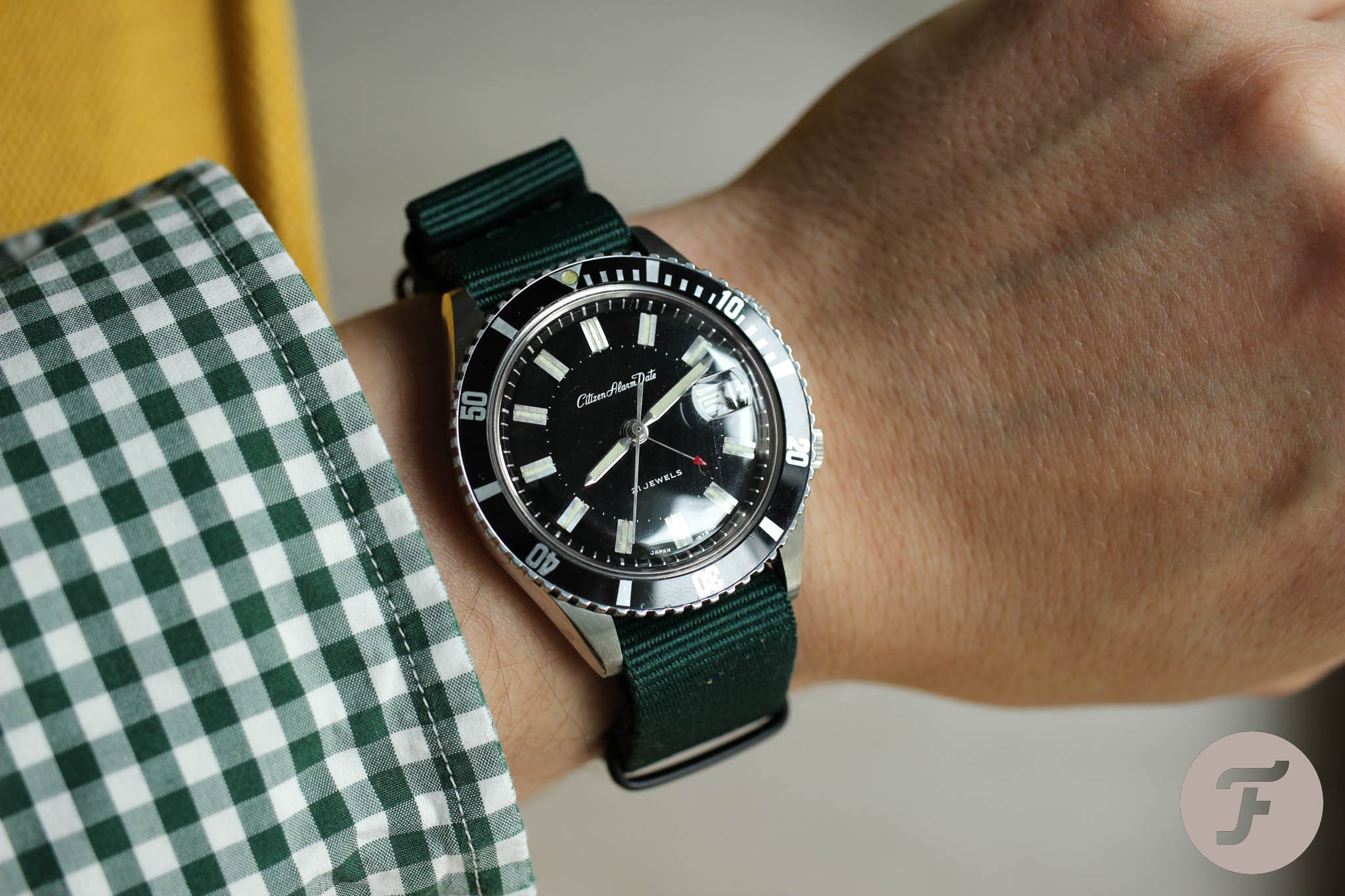 Citizen's wide range
I guess I don't need to elaborate on how much we like vintage Citizen watches. Mike has covered plenty from the brand's overwhelmingly extensive portfolio. You can read about the small but spectacular Citizen Auto Dater Uni ParaWater AU140801, the grail Citizen ChronoMaster 500M, and the ashtray-sized Citizen Promaster BN0220. I added a few rare specimens such as the Citizen Shine for visually impaired people, the mind-bending Citizen Golf Challenge, and one of the greatest positive surprises for me, a Citizen Alarm Date ALDS 52902-Y.
A different Citizen
I have some dressy time-only Citizen watches in my collection that are waiting for their turn to be featured on #TBT. When I was digging through my watch shopping list, I bumped into a few other Citizen three-handers that I haven't pulled the trigger on. Like Rolex, Citizen also offered some original dial structures in the past. I remember that I once didn't have money to buy Rolex, but I had some time and searched for Citizen alternatives. Here is one that you might find attractive.
Honeycomb Citizen Phynox 150301
I found these watches in multiple executions that varied a bit from each other. The one that a watch friend of mine owns has an applied Arabic "12" instead of a double index. There was one Citizen 150301 available with a contrasting sector small seconds indicator. What I really liked was the clean design and a lot of white space. And I mean a lot, even for a decent 36mm watch.
As you can see above, you can find them aged all over the spectrum. Some still have striking snow-white dials, and some have aged into honest but warm and charming honey-like tones. Regardless, they never lose any of their charisma. It's all about simplicity — no-B.S. steel dauphine hands, an old applied Citizen Watch logo, and a focus on simple but rich dial structure. I don't know if you will feel the same way, but it has a soothing effect on me. And that particular Citizen logo design is my favorite. It's so 1950s, and it embodies the elegance of the era. Surprisingly, there is one Citizen 150301 on eBay available now. Grab it; otherwise, I will…