The Best Watches For Small Wrists On The Market Today — Top 10 From Seiko, Tudor, Longines, And More
You want sub-40mm cases? You've come to the right place!
Are small watches a thing? If you believe the word on the street, they must be. I also love a good small watch, but it's not because I am a faithful believer in the gospel. It's just that recently, I have had the pleasure of wearing some amazing watches under 40mm. It sparked my interest in buying one of the many great, smaller options. And if we combine the supposed trend with my recent love for smaller pieces, it seems like a great opportunity to come up with a list of 10 of the best smaller watches available today.
Watch sizes are a neverending topic of discussion. Without a doubt, one of the most commonly heard sentiments among watch fans is that the brand should have made the watch in "this" size. It always makes me smile because it makes it seem like brands are making watches specifically for you. Of course, they don't, but I understand the sentiment. If you find that perfect watch that you love so much, it feels like it was made for your wrist. For me, the best in class in terms of smaller watches will always be the 36mm Rolex Datejust. It is the perfect example of a smaller watch that fits a great variety of wrist sizes. Therefore, it is a great addition to any collection.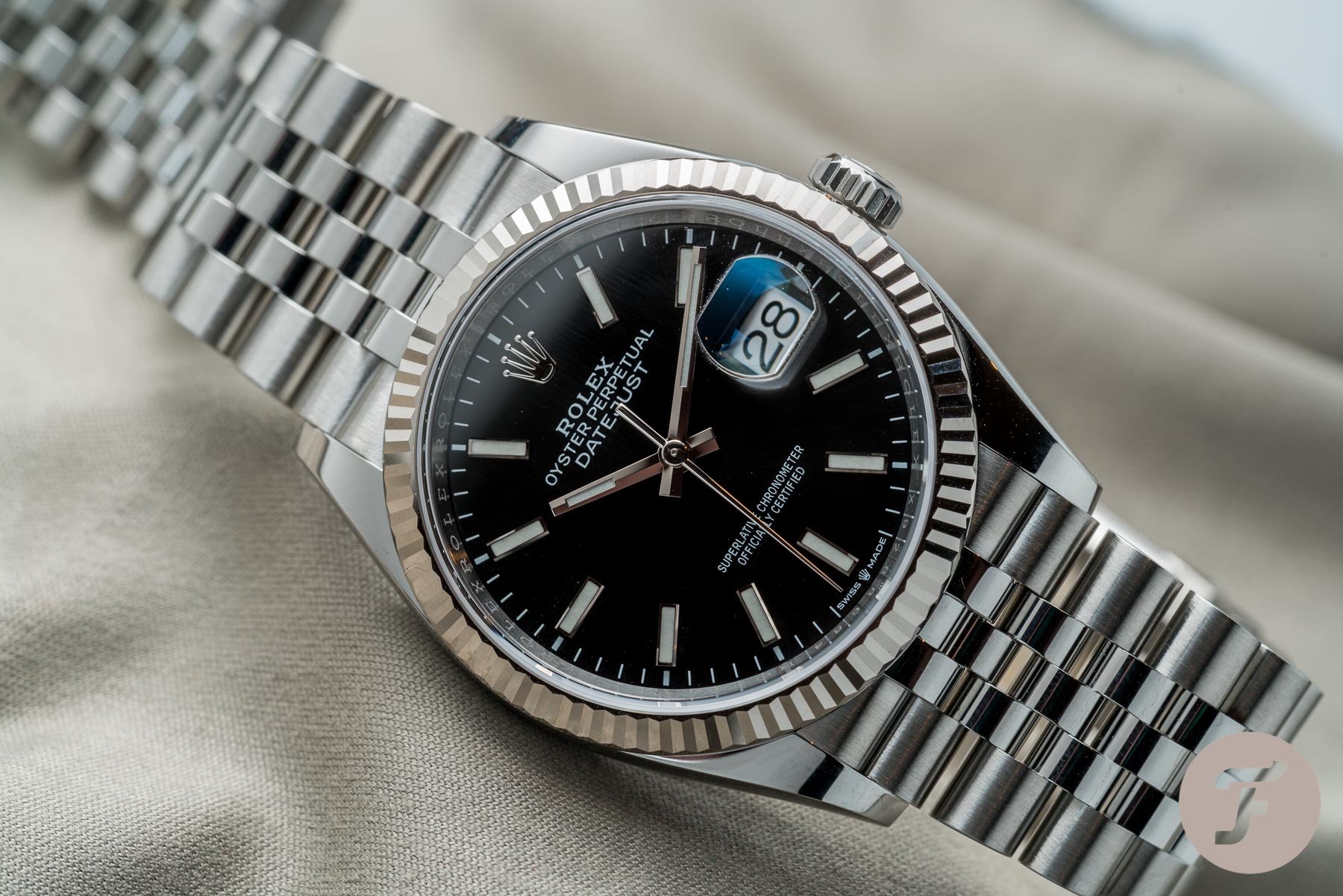 Are we witnessing a small-watch trend?
Our own Thomas van Straaten shined his light on the topic of whether smaller watches are only for aficionados. In his article, he explains that there is always a difference between the bigger audience that large brands cater to and the hardcore watch fans. So there seems to be a difference between what we see or maybe want to see and what the big brands are actually releasing. Fans of smaller watches seem to be more at home with the small independent brands. But is that true? Time to look at some of the best recently released small watches out there and find out.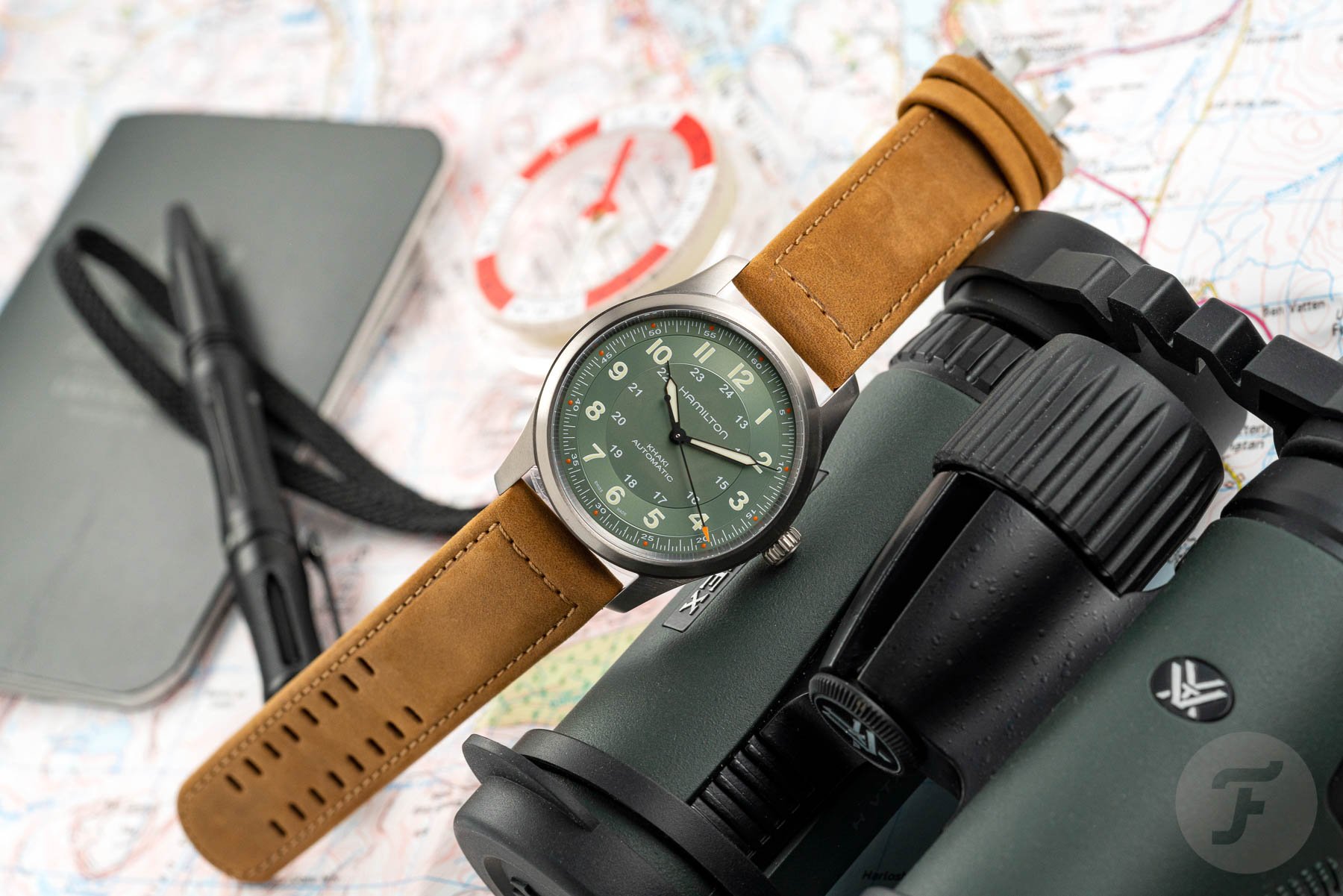 Hamilton Khaki Field Titanium Auto 38mm
Hamilton is one of the first brands to check out when looking for a smaller watch. The brand has many military-inspired models that are perfect for smaller wrists. A recent release that many of us at Fratello loved is the Khaki Field Titanium Auto. The watch comes in 38mm and 42mm sizes, and the smaller version captures this watch's charm perfectly. It features a 38mm brushed titanium case, and you can choose either a black or green dial, as pictured. For us, the green-dial version with its orange details easily takes the cake. There is also a black PVD version with a matte-gray, concrete-like dial. As Dave explained, Hamilton uses its H-10 movement, which operates at 21,600vph and delivers 80 hours of power reserve. Add the great nubuck leather strap, and this watch is an absolute peach at €895.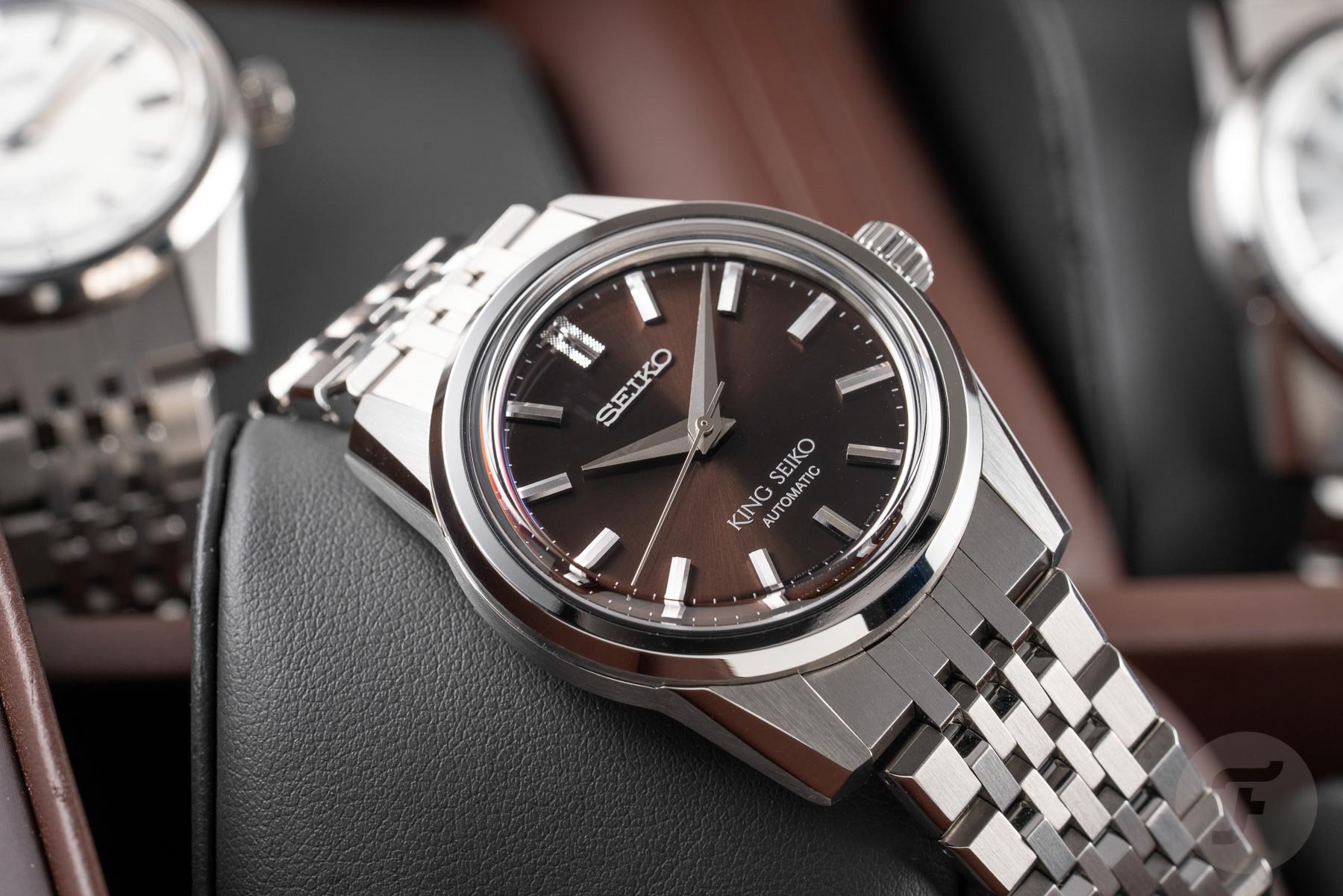 King Seiko SPB2xx series
The Fratello team has a collective adoration for vintage King Seiko timepieces. The combination of great designs, excellent movements, and relatively friendly prices mean that vintage King Seiko offers a lot to love. This is why many of us at Fratello were thrilled to see the relaunch of the King Seiko collection at the beginning of the year. The first release was the SPB2xx series. The watches feature a 37mm stainless steel case that is 12.1mm thick and has a modest lug-to-lug of 42.5mm. Initially, you had the choice of five dials  — silver (SPB279), light gray (SPB281), charcoal gray (SPB283), brown (SPB285), or red (SPB287). Recently the brand added the boutique-limited-edition SPB291 with a purple dial. Inside the case, Seiko uses its automatic caliber 6R31. The movement operates at 21,600vph, has 24 jewels, and provides 70 hours of power reserve. On a very comfortable bracelet, the five regular models come in at €1,700. The purple-dial version is priced at €1,850. Fratello's Thomas van Straaten owns the silver-dial version and explained perfectly what makes it such a great watch.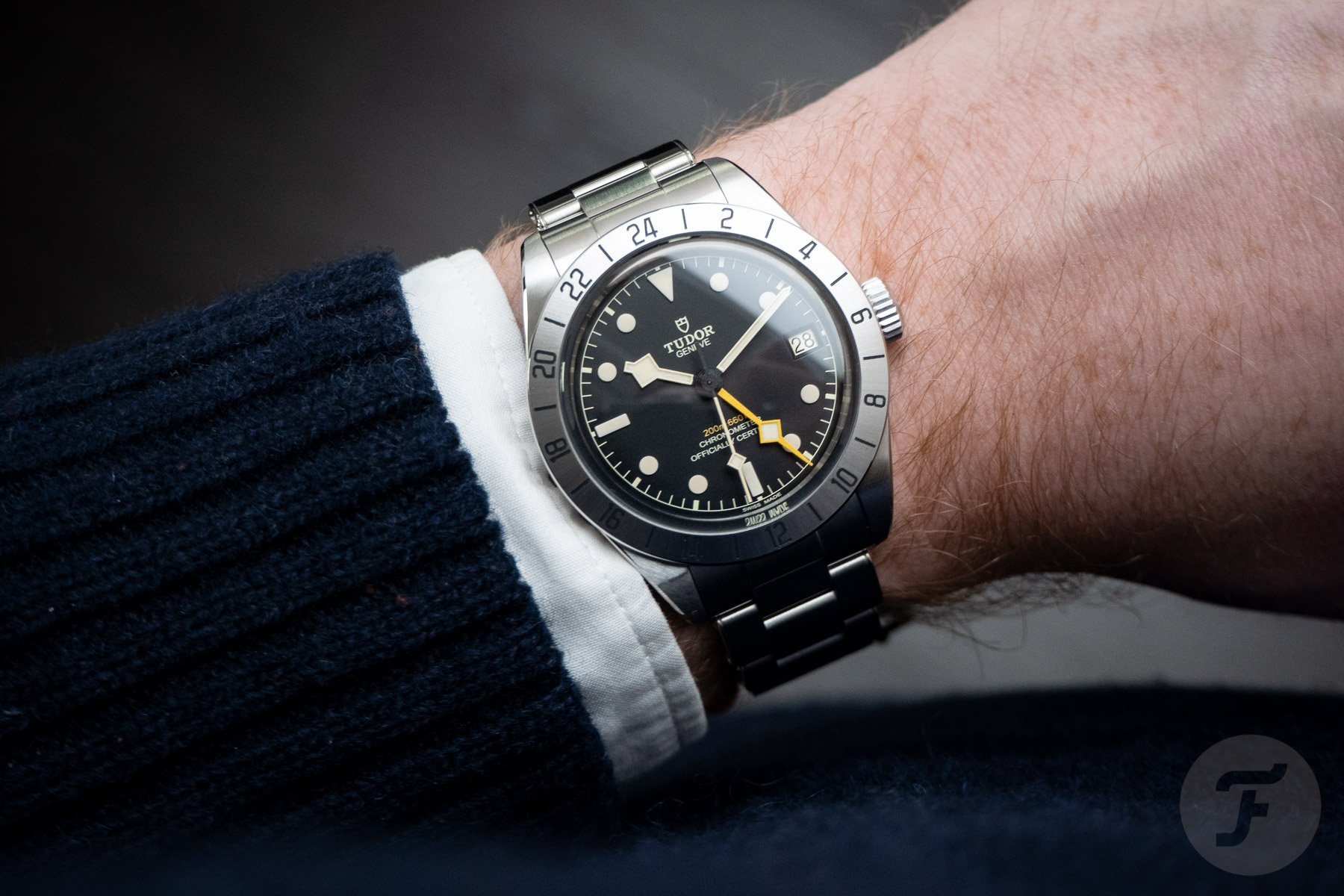 Tudor Black Bay Pro
The Tudor Black Bay Pro is the most talked-about release of this year so far on Fratello. It shows that Tudor is the talk of the town and why this Black Bay Pro deserves a spot on this list. I know the Ranger is another watch that could be on here, but the Black Bay Pro is the far better pick, in my opinion. Initially, I wasn't a fan of the Black Bay Pro because the Rolex Explorer II ref. 1655 that it was modeled after has a special place in my heart. Seeing the 1655 come to life in a Tudor watch just didn't feel right. But after experiencing the Black Bay Pro in person, I must say, I am impressed by what Tudor has pulled off. The watch comes with a 39mm stainless steel case that is (a much-debated) 14.6mm thick and 47mm from lug to lug. The watch is water-resistant to 200 meters and powered by Tudor's COSC-certified caliber MT5652. This automatic movement operates at 28,800vph and has a power reserve of 70 hours. On a bracelet, the watch is €3,770 and is simply a great choice for the money.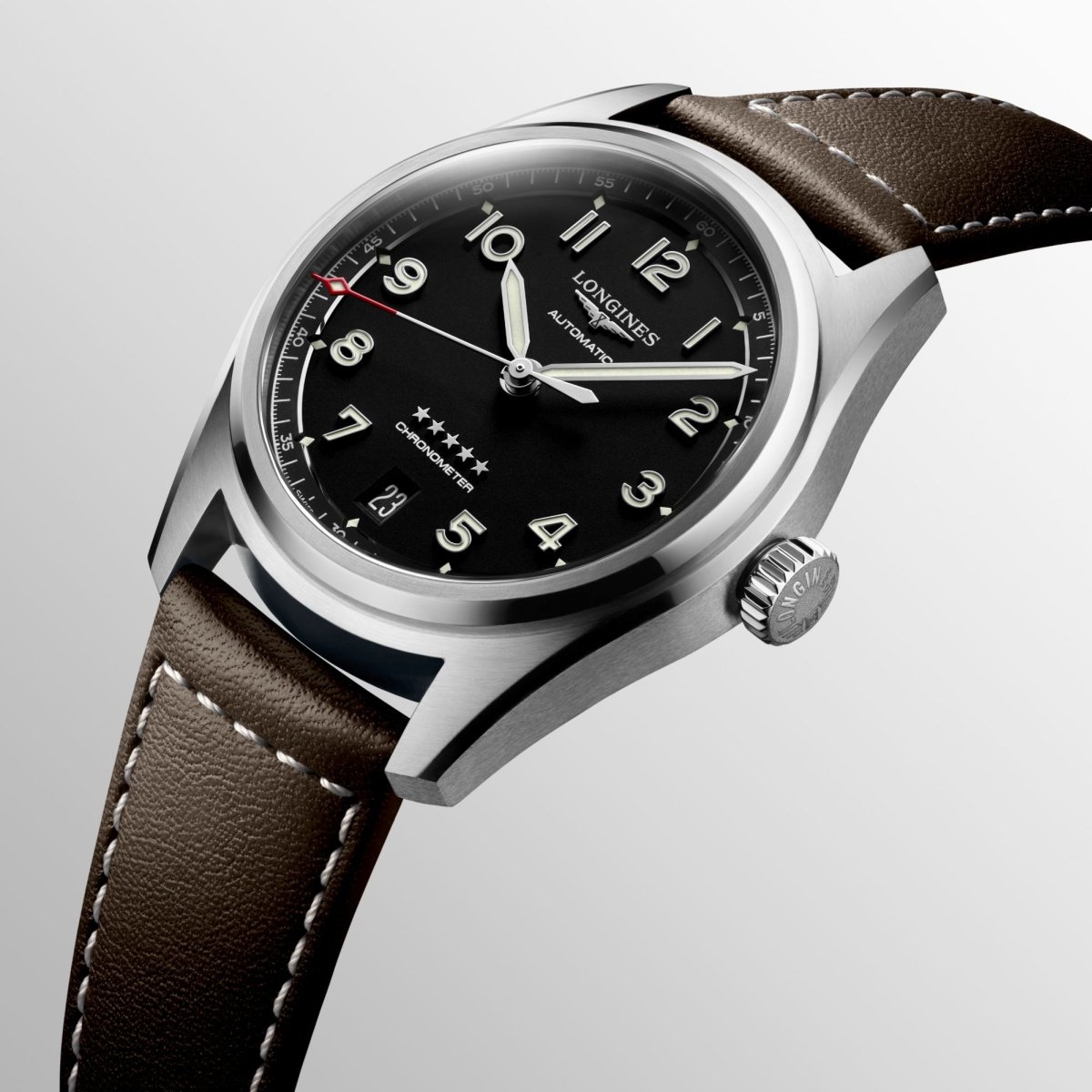 Longines Spirit 37mm
Longines has graced us with a string of great releases lately. The brand's Ultra-Chron Diver made it onto our list of the best recently released dive watches, and the Spirit Zulu Time GMT is another recent standout release. Within the same Spirit collection as the Zulu Time GMT is the Spirit 37mm that Thor featured as his pick for around €2,000. While some people prefer the 40mm titanium version that Nacho reviewed, this 37mm version is a great choice for those who are looking for something smaller. The stainless steel case measures 11.7mm thick and has a lug-to-lug of 46.5mm. The long lugs make it a great fit for various wrist sizes. Inside the 100m-water-resistant case sits the COSC-certified Longines caliber L888.4. Based on the ETA 2892-A2, it offers a 72-hour power reserve and features a date window at 6 o'clock. You can opt for a blue, black, or champagne dial. At €2,180 on a leather strap and €2,450 on a bracelet, this is another great release from Longines.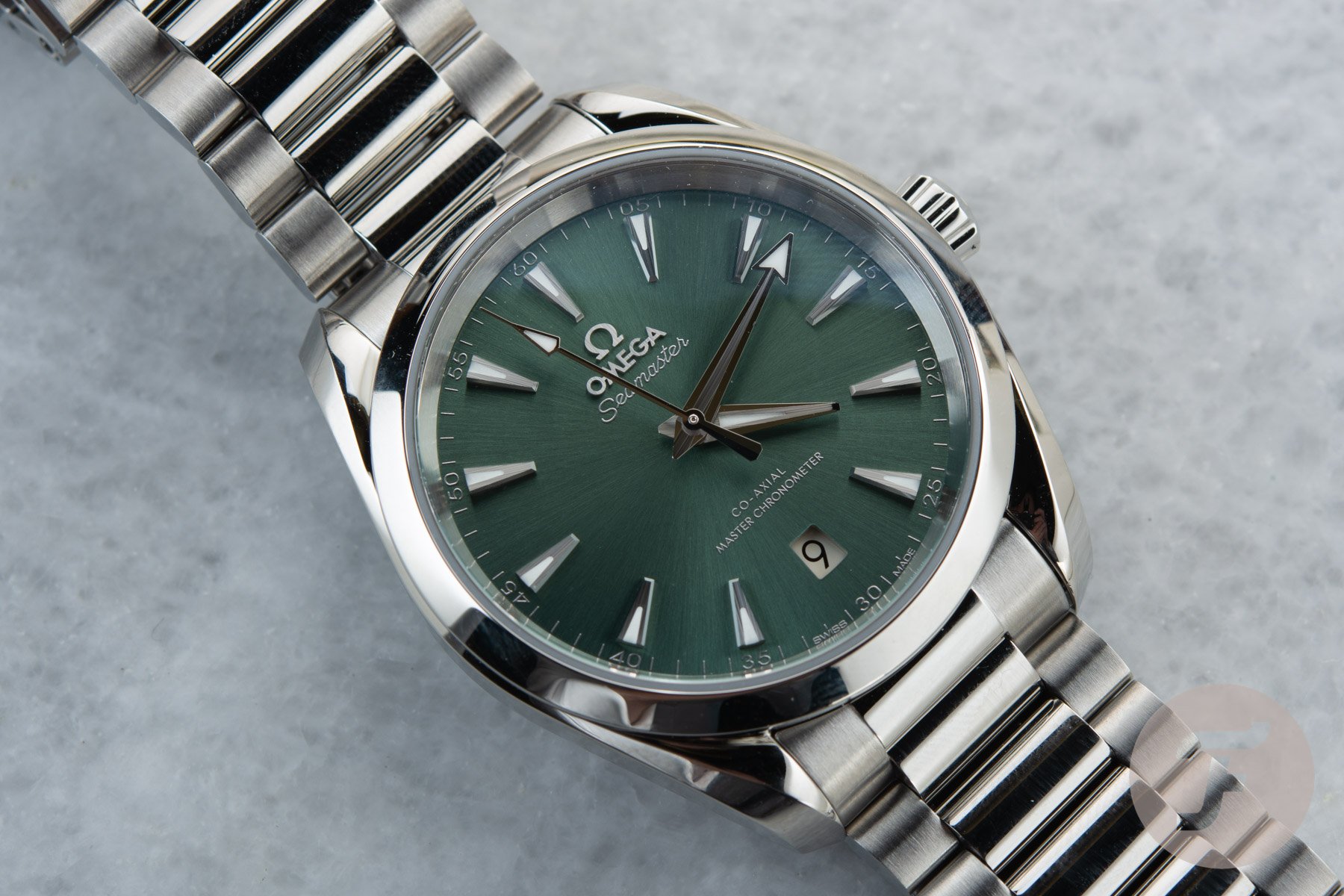 Omega Seamaster Aqua Terra 150M 38mm
With or without a teak-deck pattern? Is the date window done badly, or is it executed perfectly? These are questions that emerged when Lex wrote his article about the colorful new 38mm Aqua Terra models. Additionally, the five dial colors that Omega introduced reminded me of the colorful Rolex Oyster Perpetual models. But as Lex also explained, Omega perfectly understood that 38mm is the sweet spot for many watch fans. This is a size that Rolex does not offer. And Omega also makes a wide array of 38mm Aqua Terra models besides this series of colorful dial variations. These timepieces come with a 38mm × 12.26mm stainless steel case with a lug-to-lug length of 45.1mm. Inside the case, which is water resistant to 150 meters, Omega equips the series with its METAS-certified caliber 8800. It operates at 25,200vph and offers 55 hours of power reserve. The 38mm version of this popular daily wearer comes with the choice of blue, green, sandstone, and saffron brass dials with a brushed sunburst pattern. The terracotta (red) dial comes without the sunburst effect. All models come in at €6,400 and will be available in September 2022.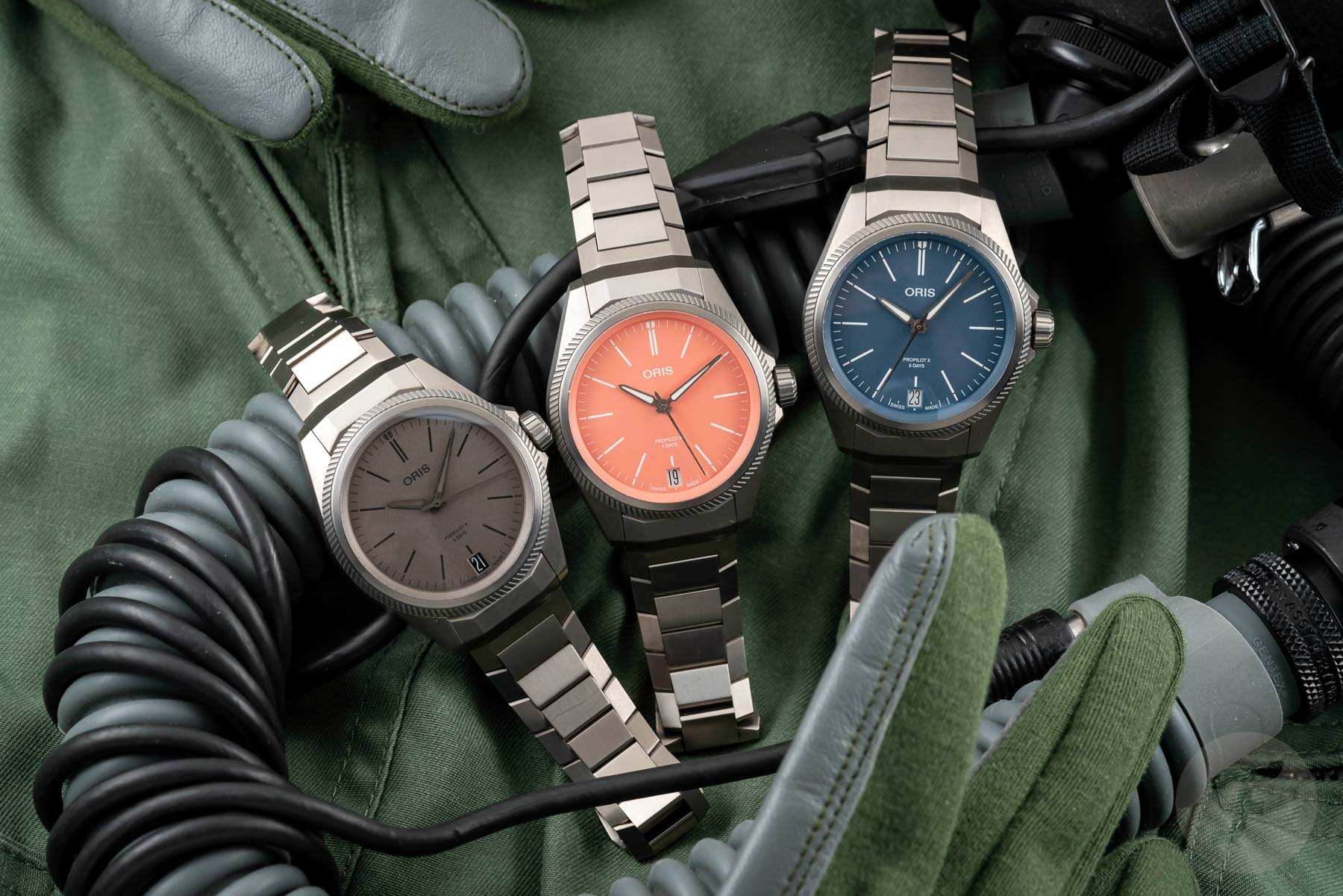 Oris ProPilot X
Moving from one colorful release to the next, we have the trio of Oris ProPilot X models. In truth, the salmon-pink version is the only one that fits the current trend of super-colorful dials. For many, however, it is the standout model within the ProPilot X lineup. While not appearing like a classic pilot's watch at first glance, the ProPilot X is notable for several reasons. First, the watches come with a titanium case and an ultra-comfortable titanium bracelet with the Oris-patented "LIFT" clasp. The material looks darker than steel and matches perfectly with the gray, blue, and salmon dials. The case is 39mm in diameter, 11.8mm thick, and has a lug-to-lug length of 47mm. I can say from experience that the combination of the proportions and the titanium construction makes these watches an absolute joy to wear. Inside the titanium case, Oris equips the ProPilot X with its proprietary Calibre 400. This automatic movement operates at 28,800vph and has 120 hours of power reserve. At €3,900, this ProPilot X is a step up in price from other popular models in the Oris collection. Nevertheless, the watch has a lot to offer thanks to its movement and incredible comfort.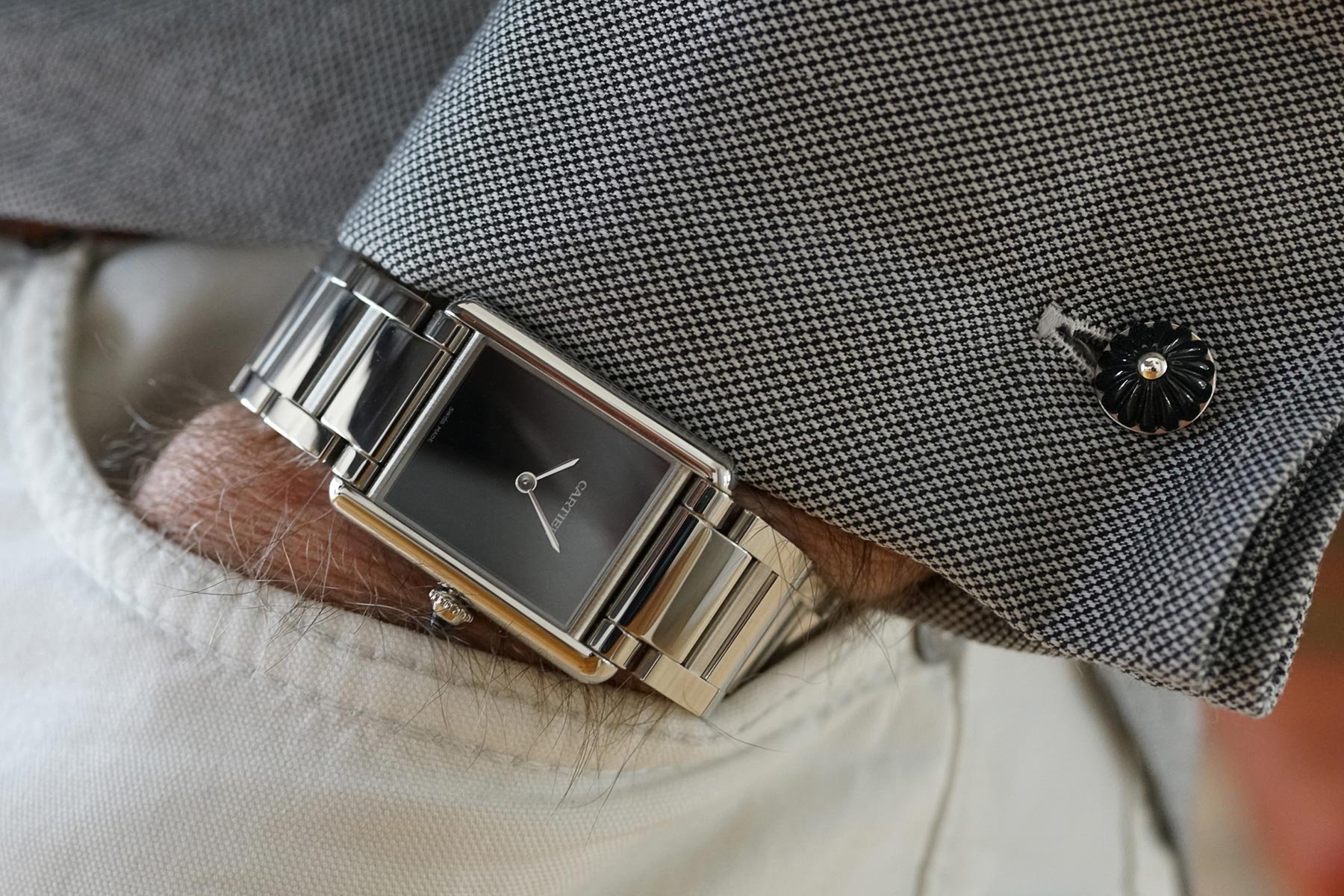 Cartier Tank Must
A list of small watches is not complete without a Cartier timepiece. Last year, the brand re-introduced the colorful Cartier Tank Must series during Watches And Wonders. I love that series because of the way it looks and how it was marketed. The style was immaculate and completely suited the '80s vibe of the original releases. The brand followed up that introduction this year with the equally spectacular Tank Must with a black dial. The combination of the characteristic Tank Must case with the minimalist black dial is iconic. George Cramer explained perfectly here on Fratello why the black version stands out against its colorful counterparts from last year. Additionally, he swapped the black leather strap with the steel bracelet for the Must Tanks from 2021. And that's where the magic happens, in my opinion. On the bracelet, the Tank Must looks stunning. The watch features a 33.7mm × 25.5mm stainless steel case that is only 6.6mm thick thanks to the quartz movement that powers it. On the black leather strap, the Tank Must Large is €3,050 and will be available in September 2022. But a bracelet adds so much in terms of style that I would also try to secure one through your Cartier boutique.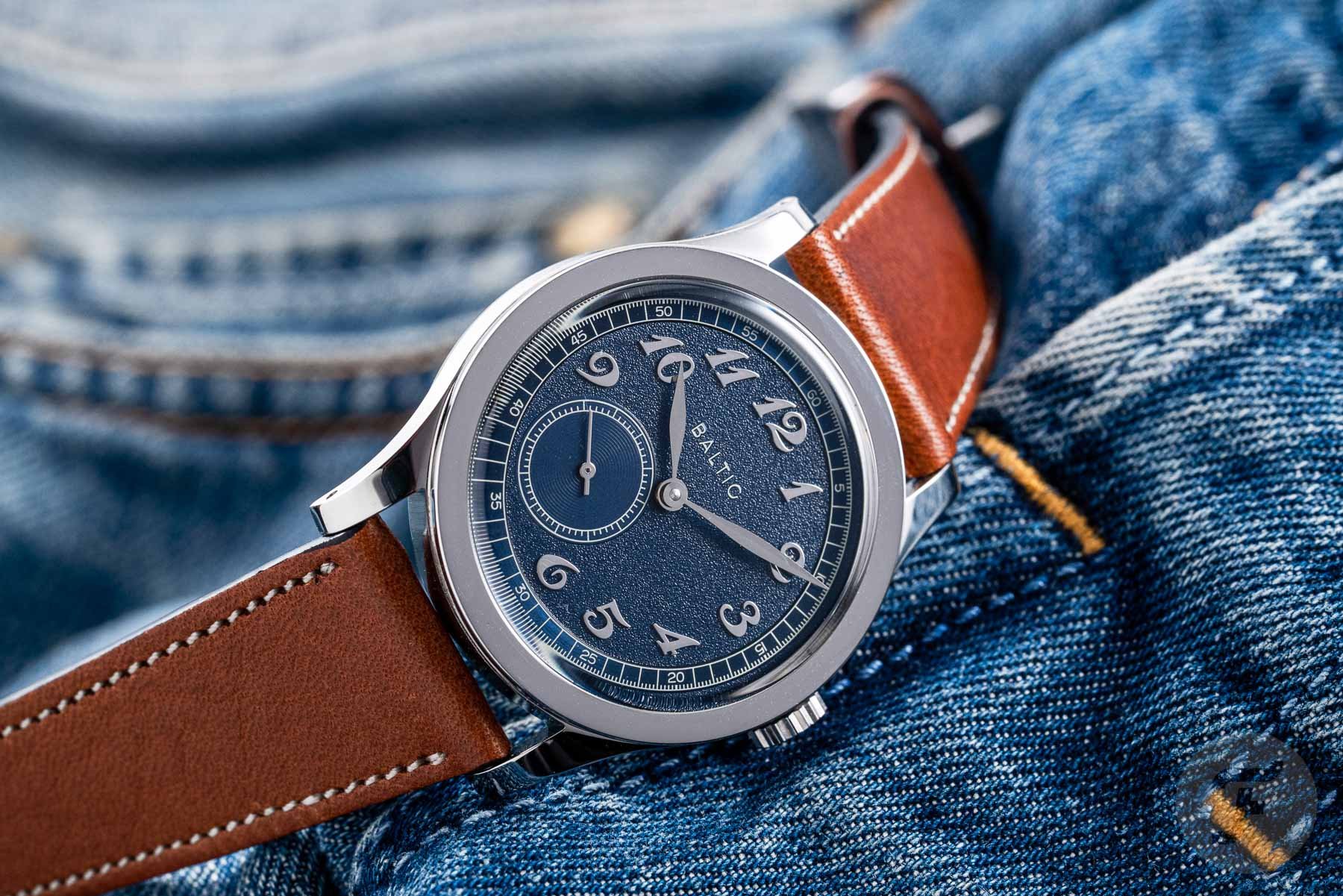 Baltic MR01
If there is one small-sized watch that had people all excited late last year, it was the Baltic MR01. As Nacho explained, this 36mm peach took social media by storm. As a result, the initial run sold out in no time, and it sold out again the second time around. So you might not be able to get your hands on one immediately, but we know that the Baltic will release new batches of the MR01 in the future. So what makes this a great release? Well, it's the entire package, but let's break it down. The watch comes with a 36mm case that is 9.9mm thick and water resistant to 30 meters. The case has an incredibly elegant profile, and you have a choice of a salmon, silver, or blue dial. No matter the color, the dial looks quite stunning with its grained texture, Breguet-style numerals, and brushed minute track. The small seconds indicator at 7 and 8 o'clock shows a radially grained finish for an intricate touch. If you turn the watch around, you're greeted by the beautifully finished Hangzhou CAL5000A with its gold-plated micro-rotor. The automatic movement operates at 28,800vph and provides 42 hours of power reserve. Add the €659 list price, and you will understand why this Baltic MR01 is so popular.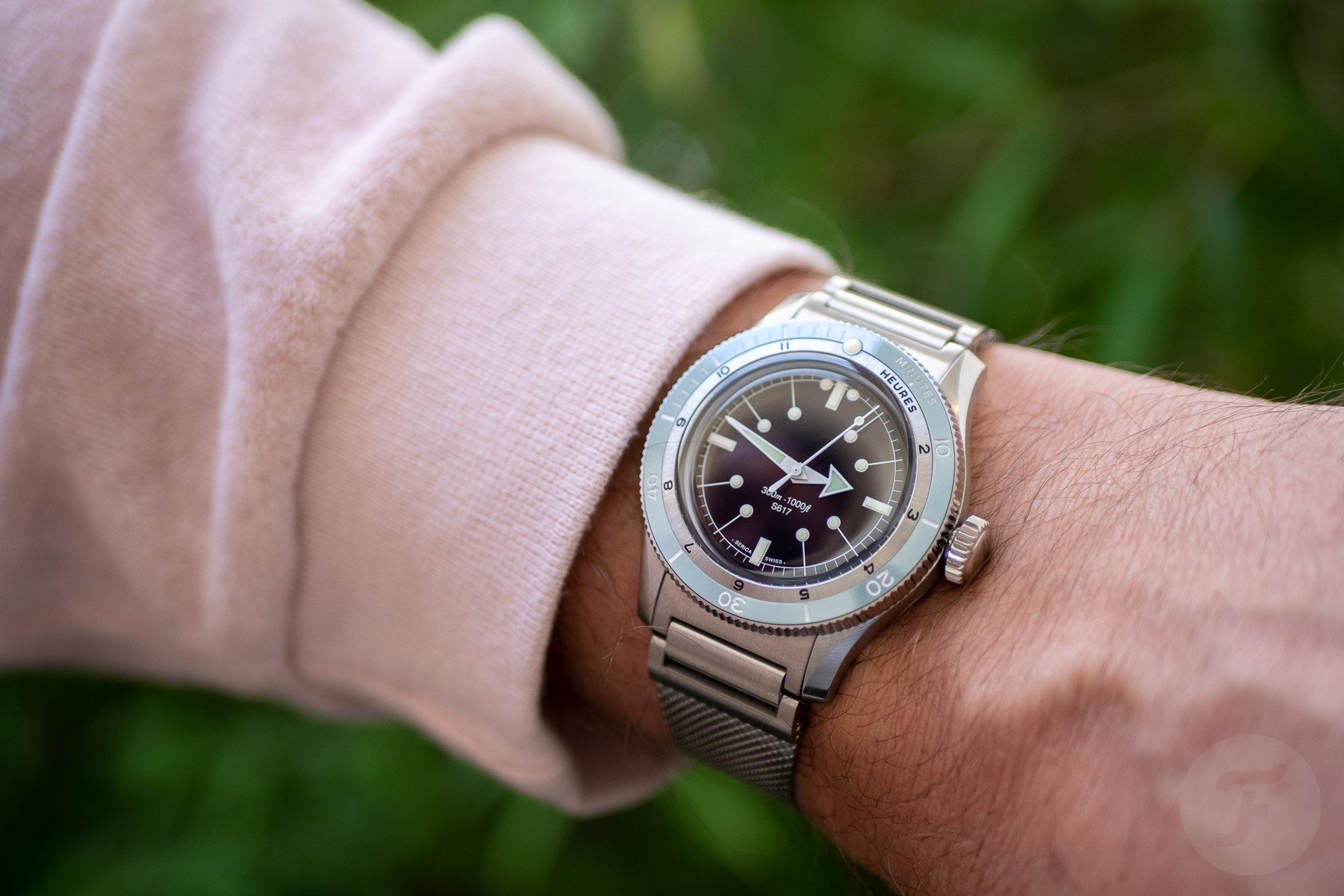 Serica 5303-3
Can we have a list without a sub-40mm dive watch? The Serica 5303-3 reached the final of our Summer Splash contest. Based on that result, it deserves a spot on this list as one of the best new releases under 40mm. As I explained in my article about the watch, the 5303-3 is the full package in terms of style, technique, and materials.
The stainless steel case measures 39mm in diameter, 12.2mm thick, and 46.5mm from lug-to-lug. It has a convenient 20mm lug width and is water-resistant to 300 meters. The midnight-blue enamel dial contrasts beautifully with the white hour markers, minute track, and handset. The two-scale bezel combines a ceramic inlay with a minute scale and a brushed hour scale for a second timezone. A stylish mesh bracelet secures the watch to your wrist and connects to the case with a fitted end link. This bracelet tapers from 20mm at the lugs to 16mm at the clasp. The bracelet has tons of character and uses a pressure clip to fasten into the indentations inside the mesh. Serica chose to power the watch with a Soprod Newton movement that operates at 28,800vph. This automatic caliber has 23 jewels and provides a power reserve of 44 hours. At €1,290, the Serica 5303-3 is the best in its class.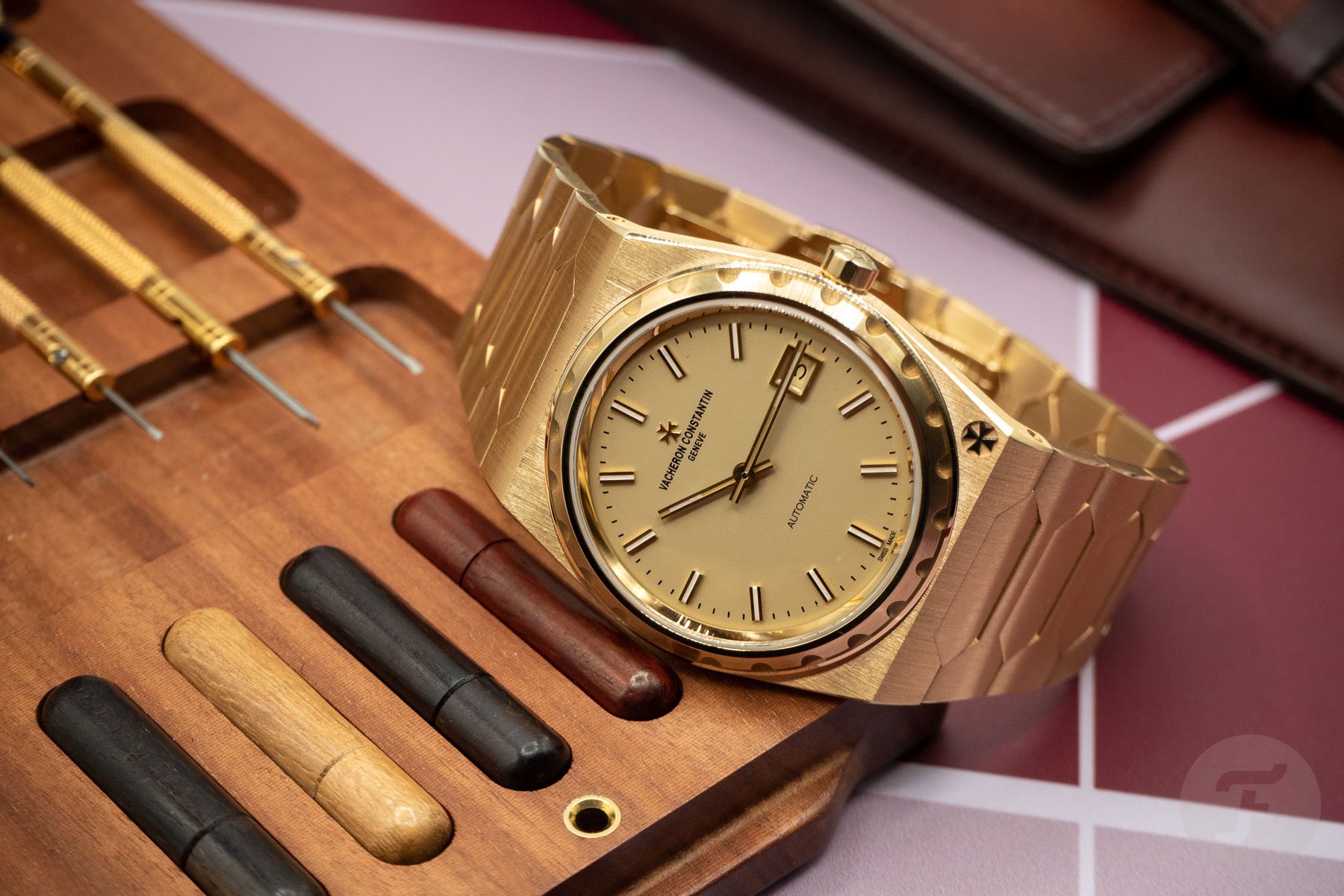 Vacheron Constantin Historiques 222
We end this list with one of my favorite releases of 2022 so far, and I'm sure not many will top the 18K yellow gold Vacheron Constantin Historiques 222. The watch was met with a lot of praise during Watches And Wonders, and I completely understand why. The design of the 222 is firmly rooted in the '70s. The combination of the 37mm tonneau-shaped case with the notched bezel, the well-balanced dial, and the elegant bracelet make this an iconic statement. It is exciting to see this design come back to life in the new Historiques 222 because we haven't seen it as part of the Vacheron Constantin collection since 1985. Inside the case, Vacheron updates the watch with its caliber 2455/2. This movement operates at 28,800vph and has a 40-hour power reserve. It is also easier to service than the previous caliber and adds the functionality of a quick-set date. Despite the new movement being slightly thicker, the 222 is still only 7.95mm thick. It creates an impressive €62,500 statement of pure brilliance and is the perfect closer for this list of the best small watches.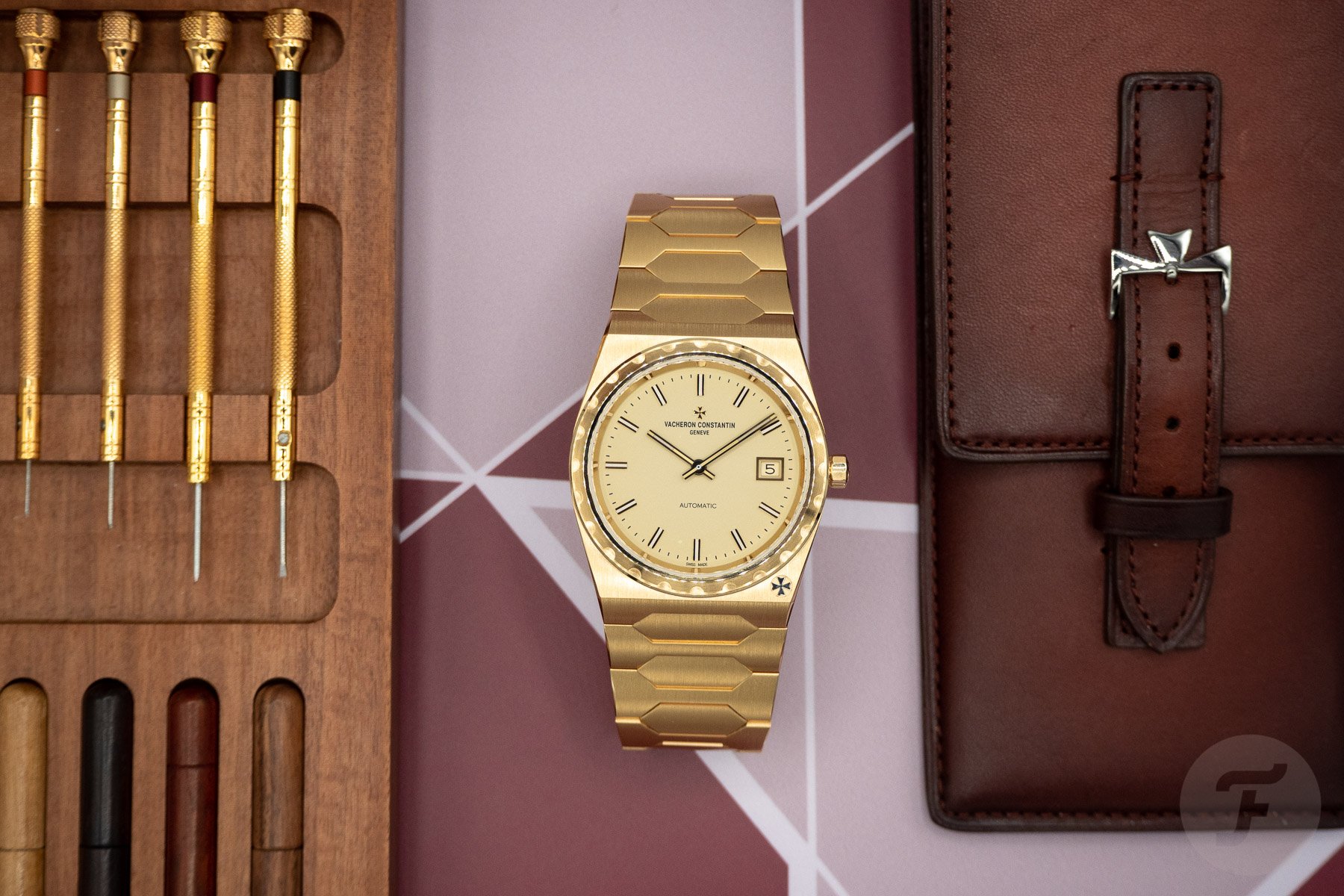 Final thoughts
There you have it — a list of ten recently introduced small-sized watches that could be perfect additions to any collection. Looking at this list, you will see that there is a good mix of bigger and smaller brands. It's nice to see that both sides of the aisle produce watches for people with smaller wrists, giving you plenty of choices. But I realize that this list is by no means complete. There are so many great watches that could have made the cut. That's why I am passing the question to you…
What is your favorite recently released watch under 40mm? Let us know in the comments section what your pick would be.