Fratello Collector's Week 2.0 — How I Began And Ceased Being A Watch Collector
The story of my horological passion so far
Welcome to my contribution to Fratello Collector's Week 2.0. I will not introduce my collection in detail, but I will give you a few examples to illustrate the way I choose watches to buy. What I will present to you, though, is a personal story about the development of my passion for watches. If you'd like to follow me on this path, you will learn how I got into watches, how I became a collector, and how I stopped building a collection in its original sense. You'll also learn how I currently grow my ensemble of watches.
The watch that ignited my interest was a dive watch. I've been a diver for quite a while now — since 1984, to be exact. It must have been at the beginning of the 1990s when the dive magazine I regularly read rediscovered dive watches as a topic. Dive computers had rendered dive watches superfluous. Wearing a dive watch, however, could identify someone as part of that group of adventurers who explored the world below the water's surface. Or so I thought. To be honest, though, I have to admit that most dive watches are worn by non-divers.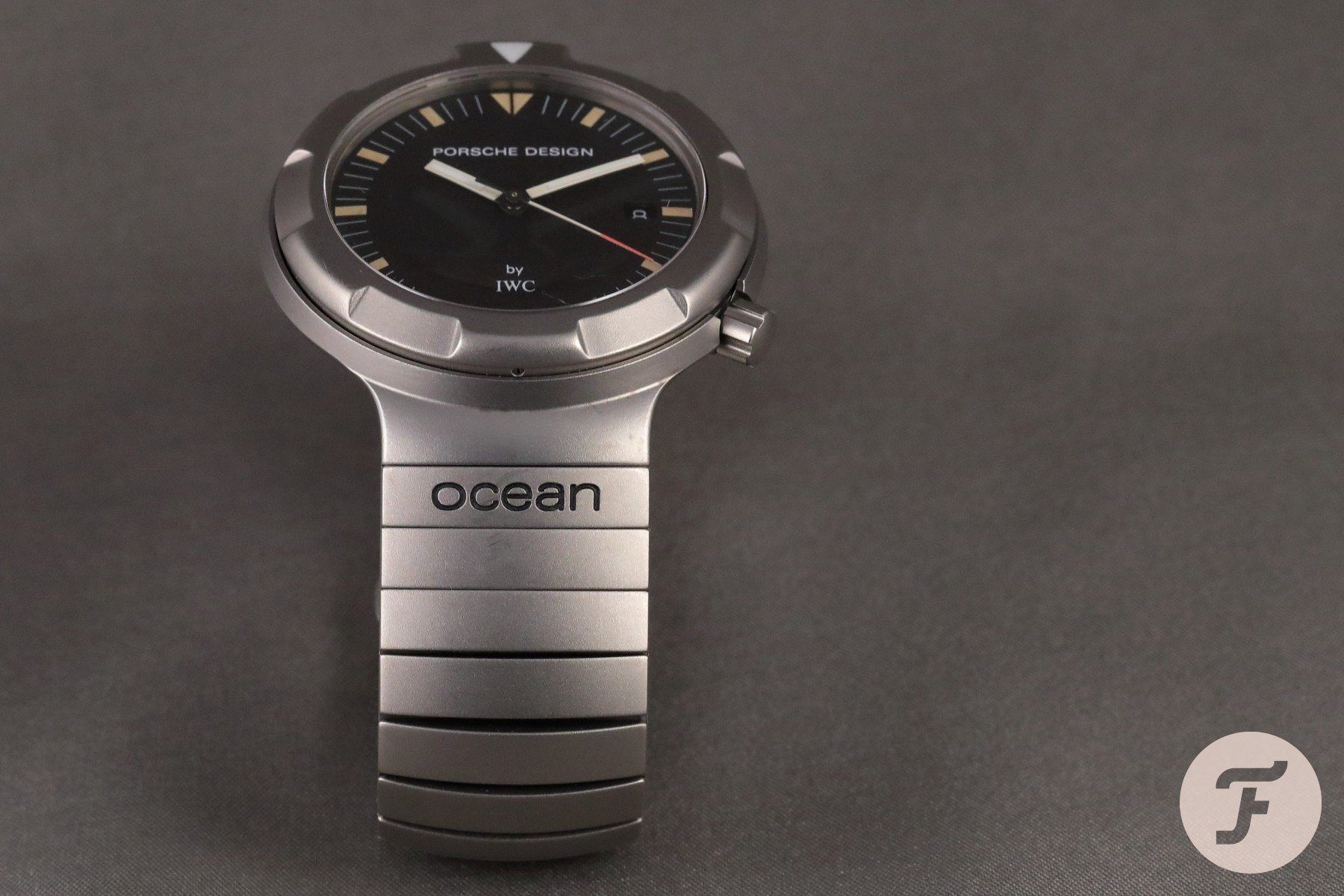 How it began
The watch that attracted my interest was a futuristic-looking titanium dive watch. The tiny article on this watch in that dive magazine informed me that it had a water resistance of 2,000 meters and that it was the watch that the German Special Naval Forces ("Kampfschwimmer") wore on duty. Wow! What an amazing thing. What shocked me, however, was its price. That article stated it was 4,000 German marks, which equals a bit less than €2,000 today. At that time, however, 4,000 marks had an approximate value of €4,000.
I was fascinated, yet I couldn't imagine how anyone could spend such an amount of money on a watch. I was a student and wore cheap quartz watches just because I needed something to know the time; I didn't even buy my first mobile phone till more than a decade later. Anyway, the name of that watch was Ocean 2000. I liked that name. The brand that built it called itself IWC. That brand name didn't mean anything to me. But if that brand could build such a watch, I realized it had to be a respectable brand. The watch was designed by Porsche Design, which meant a little bit more to me.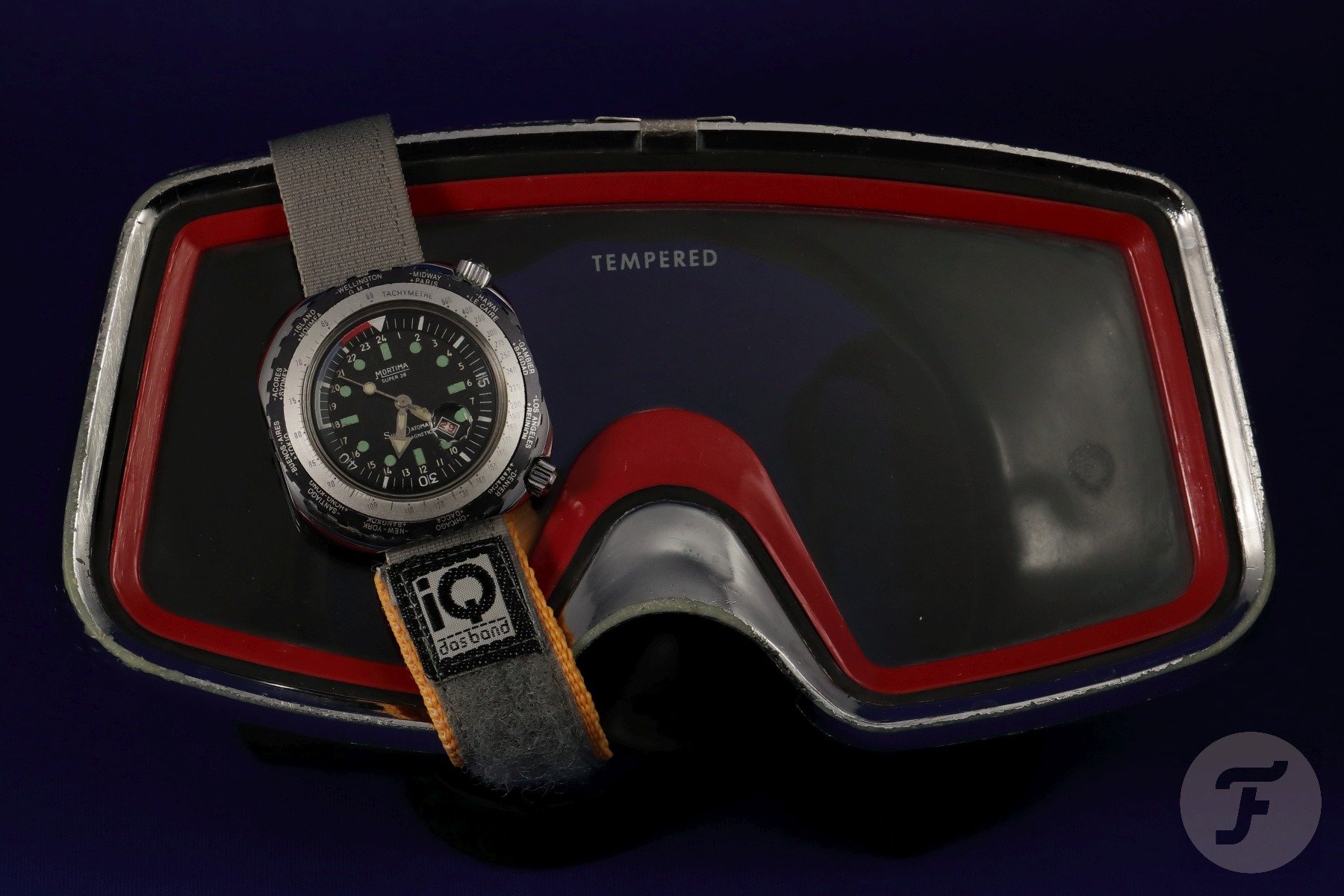 My first mechanical watch
At that time, my only mechanical watch was a simple dive watch from Mortima. My parents gave it to me as a present after I finished my first dive course in 1984. But I only wore that watch as an instrument for diving. Planning and controlling your dive plan with a watch, a depth gauge, and decompression tables was normal at that time in Europe. Knowing this background, you might understand that I still regard dive watches as watches for diving, even though I also wear them out of the water today. I still wear a dive watch on every dive. And certainly, I have a depth gauge and a decompression table with me to turn my watch into an adequate backup for my dive computer.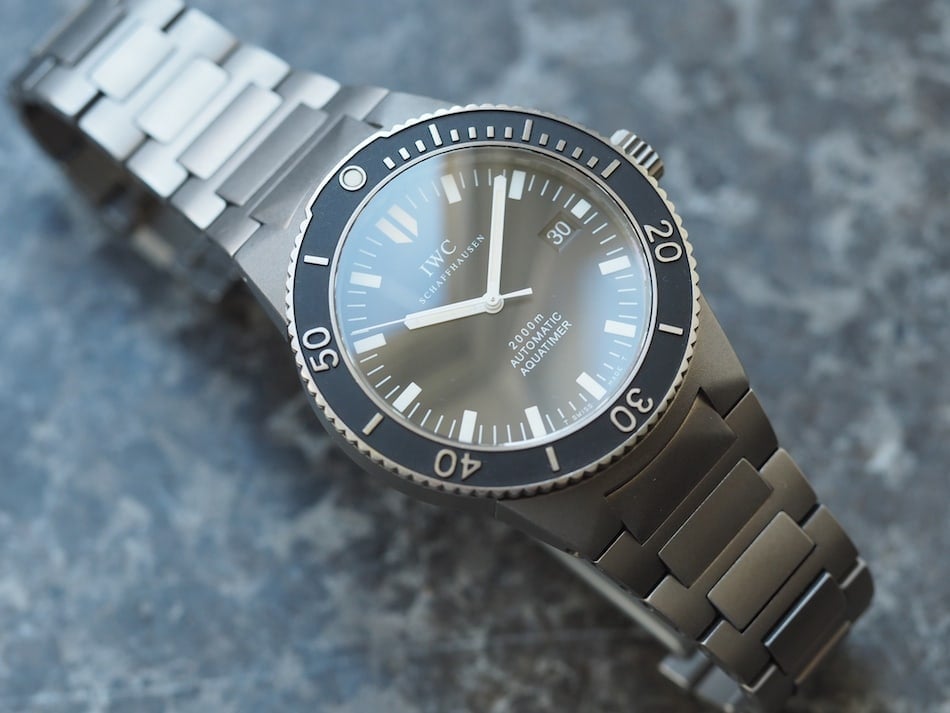 How I became a watch enthusiast
Although I discovered the Ocean 2000 in the '90s, it took me until 2004 to realize that I needed a proper watch. I noticed that several of my colleagues were wearing dive watches, so they had to be divers, right? I asked them about it. Their answers were something like, "I tried diving once, but I don't do it anymore." What?! They were wearing dive watches even though they were not qualified to do so? And I, the only one who was a diver, did not wear a dive watch?! I had to change that!
And I had an idea which watch could be the one for me. Unfortunately, the Ocean 2000 no longer was in production at that time, and I didn't dare to buy a used watch. I was afraid of damages I couldn't detect or even running into a fake. So, if IWC didn't offer that watch anymore, maybe Porsche Design would have something similar. And the brand did. I discovered a nice-looking watch in the shop window of a jeweler. I went inside and had an intense conversation with the salesperson showing it to me.
"Wait a moment."
After I had explained my fascination for the Ocean 2000 and that it was no longer available, he said, "Wait a moment." He went away and returned with something quite interesting. It was IWC's successor to the Ocean 2000. That watch carried the name GST Aquatimer 2000, and it was made of titanium like the Ocean 2000. Phew! There was that fascination again. It wasn't the Ocean 2000, but it had many similarities to it. The IWC watch cost twice as much as the concurrent one from Porsche Design, so, admittedly, I had to think about that. The next day, though, I returned to that jeweler and made the GST Aquatimer my first luxury watch.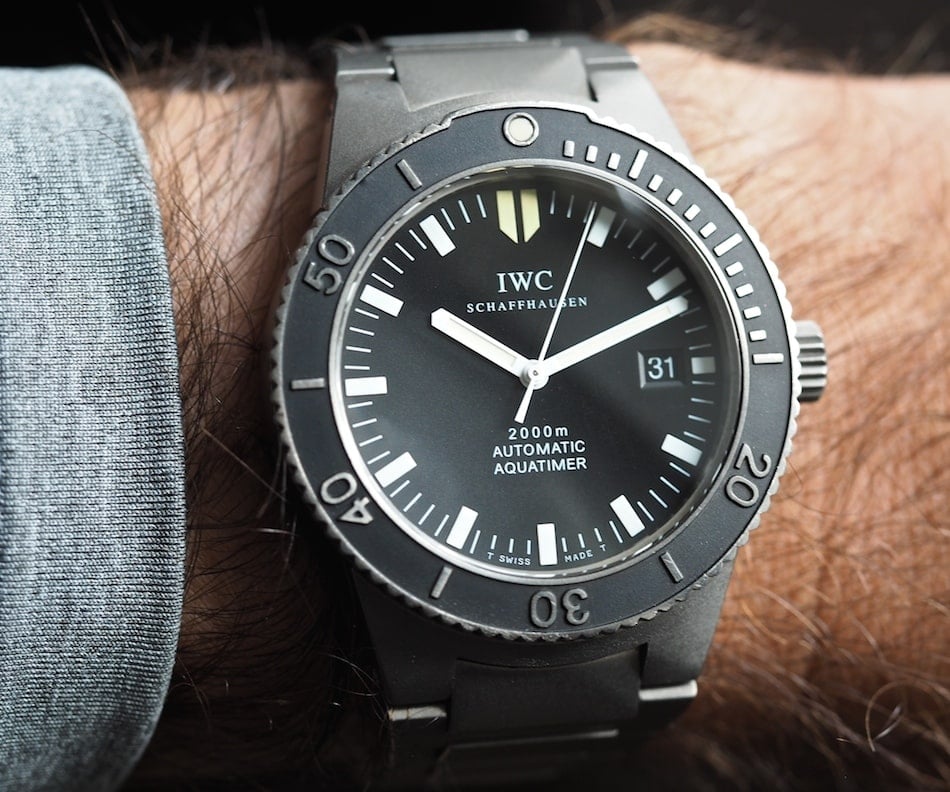 How I became a collector
I wore that Aquatimer on many dives. I still own, love, and regularly wear that watch. Obviously, it infected me with the watch virus. During the ensuing years, I bought two more dive watches from Omega and Oris. In 2009, I checked IWC's novelties and discovered a dive watch that made me swoon.
That year, IWC presented its successor to the Deep One, a dive watch including a mechanical depth gauge. This feature would free me from the need to carry a separate depth gauge while diving. As I already mentioned, as a full backup to a dive computer, you need a watch, a depth gauge, and a decompression table. Having the depth gauge included in the watch is a significant improvement. I had learned about the Citizen Aqualand, the famous quartz diver with an included electronic depth gauge. But I had my heart and mind set on mechanical watches.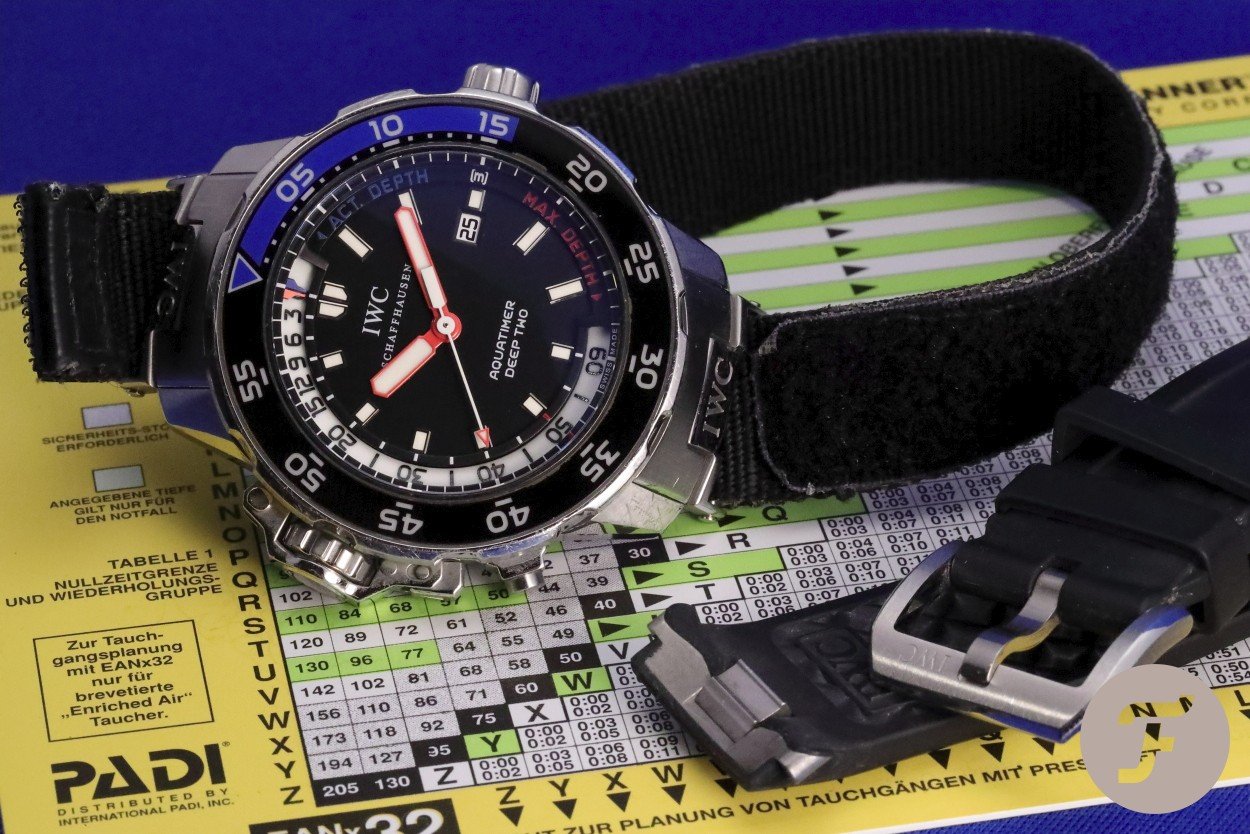 How my passion for watches thoroughly broke out
So the Aquatimer Deep Two from IWC became my first watch with a price tag of over €10,000. That was a tough decision. My passion for watches had just taken off a few years earlier, and I could not easily justify spending such an amount of money. Looking back, though, this purchase broke a barrier for me. Since then, I don't worry anymore if spending a lot of money on a watch is reasonable. When I feel the urge to own a watch and see a way to raise the money, I buy the watch.
The Deep Two also started my connection to the watch-collecting community. I had registered for IWC's German online forum after I bought the GST Aquatimer 2000 in 2004, but after I ordered the Deep Two, I became an active member. That IWC forum was my daily meeting point to talk with other watch enthusiasts. I turned into an avid IWC fan and owned several watches from that brand. IWC's signature pieces became part of my collection. I had sold my Omega and Oris and only owned IWC watches. As IWC offers a broad variety of watch families, that was no great restriction.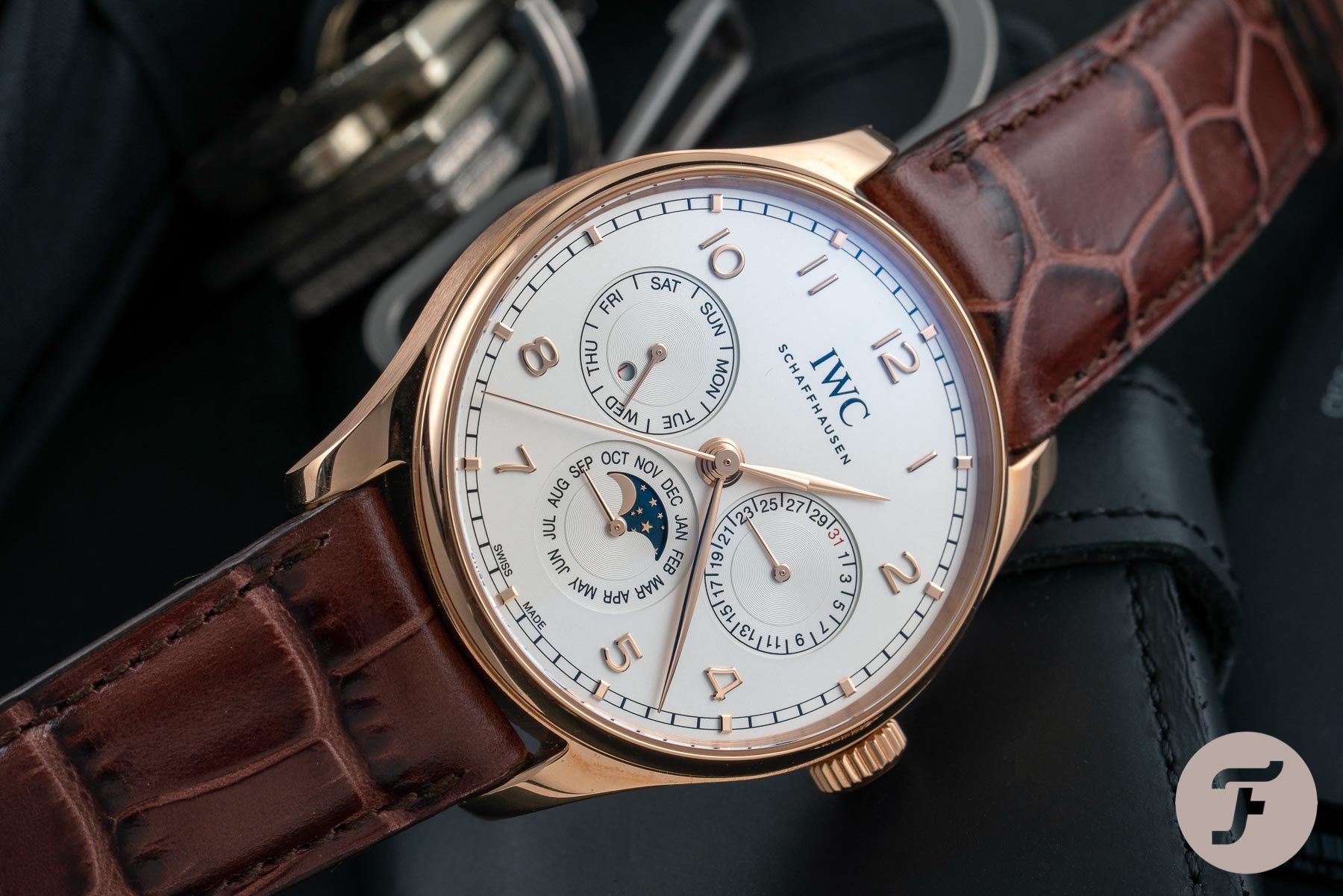 What stopped me from being a collector
I remained an active member of the German IWC online forum until the brand decided to close it. Losing our place to meet and exchange felt pretty sad for the German-speaking community of IWC's greatest fans. Moreover, IWC's product philosophy changed. And while the prices for new IWC watches constantly increased, the prices for these watches on the secondary market continuously went down. I sold most of my IWCs, and, in the end, that really was no fun at all. I remember a quote from Wilhelm Schmid when he became the CEO of A. Lange & Söhne and was asked how he planned to develop the brand. He said, "What follows after love rarely is neutral."
One of us collectors set up a new forum, which became our new home. This change activated our interest in other brands. Since then, I've been trying not to fall in love with any single watch brand again. This is why I no longer consider myself a collector.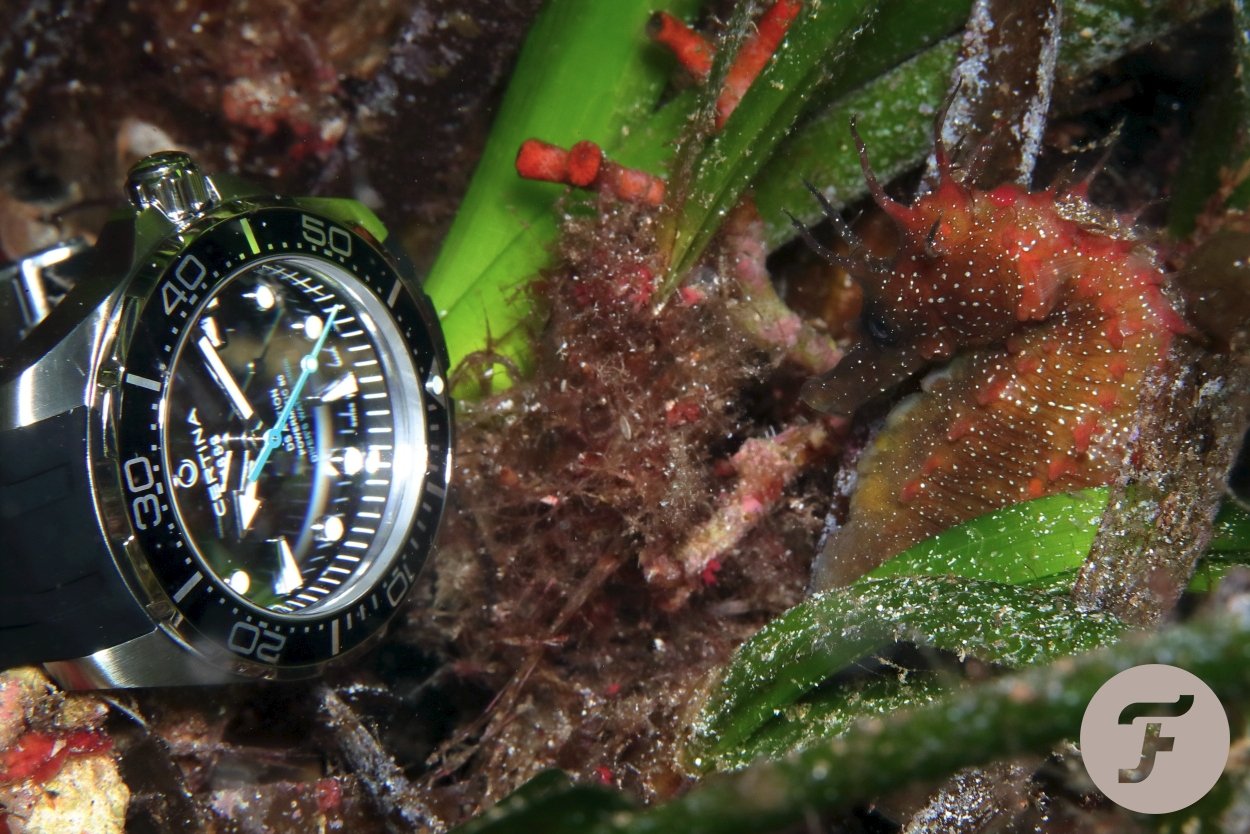 The rationale behind my collection
Most of my watches are dive watches. During my IWC phase, however, I had already discovered complications. Continuously learning more about watches, I started to appreciate high-end hand-finishing. I try to avoid pilot watches, as I am no pilot. Nearly all my tool watches are dive watches. I don't have a plan for my collection. I simply buy what I like. The only rules I follow are that a new watch has to be different from the watches I already own and that I must be able to imagine situations in which I would wear it. I wear all of my watches. Therefore, they need to be different to allow me to choose the one that best suits my outfit and mood. And a watch I don't wear is a watch I don't need.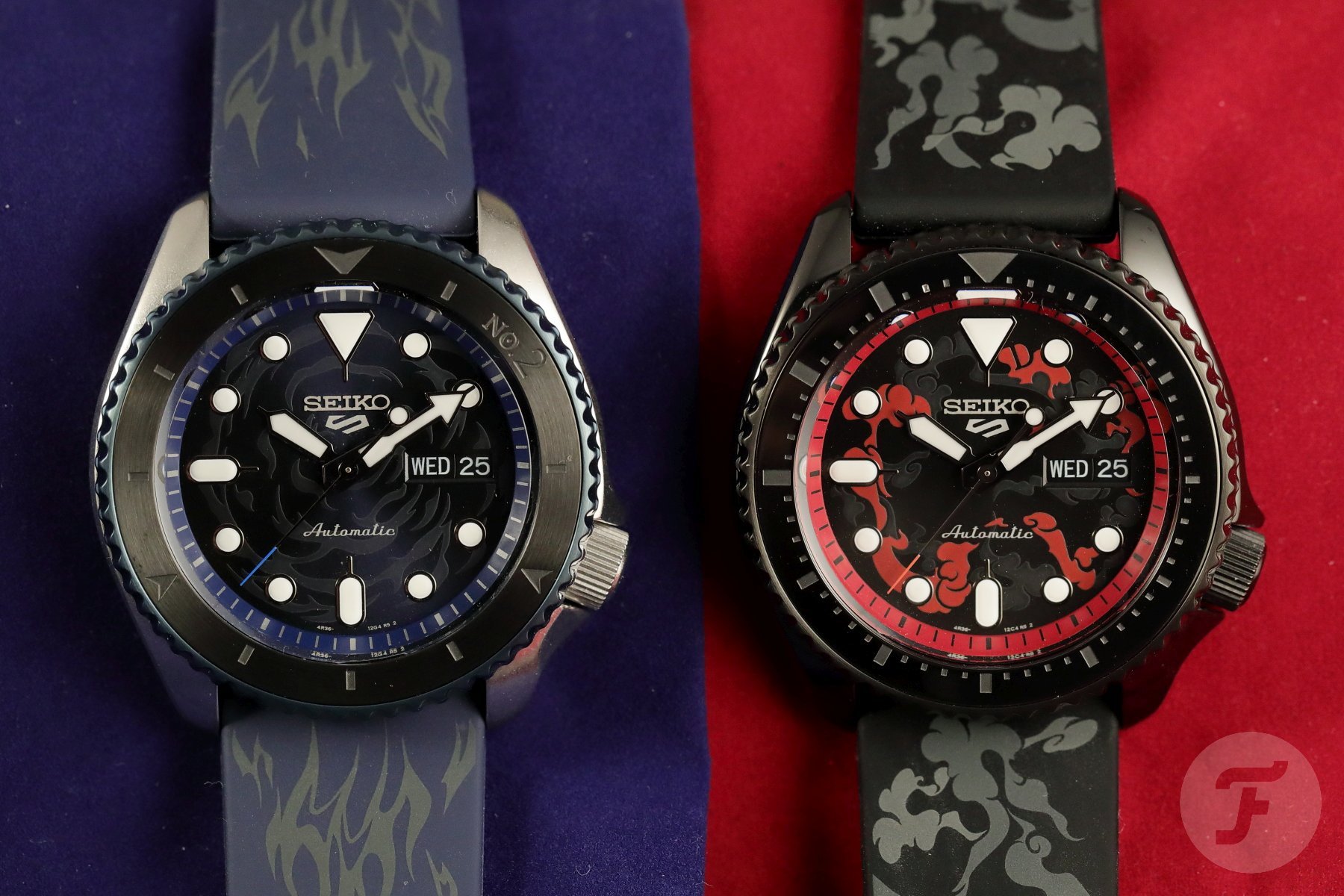 Some basic guidelines that I follow
I only buy new watches. I prefer everything I buy to be pristine, not only my timepieces. The Ocean 2000 is the one exception that confirms this rule. I simply had to have it, even though it was discontinued. I also try to avoid what I consider hype watches. That concerns certain models, but I have also excluded certain brands from my bucket list. Yes, of course, I have a bucket list. Whenever I stumble upon a watch that I find interesting, I add it to that list. To my surprise, I actually never buy any watches from my bucket list. The reason is that, if I really want a watch, I buy it more or less immediately. This immediacy also stretches to setting up a finance plan for more expensive pieces. As you see, my bucket list is more of a backup that I never access.
There are a few brands that I regularly buy watches from because I generally like what they do, and their prices are more in the affordable range. These brands are Seiko, Oris, Sinn, Certina, and Longines. If I discover an interesting watch from another brand, though, that doesn't stop me from buying it as long as the price and value appear to match. This relates to my decision not to fall in love with a single brand again. Much less frequently, I buy special watches at equally special prices. These include watches with certain characteristics, such as certain complications, finishing, or style.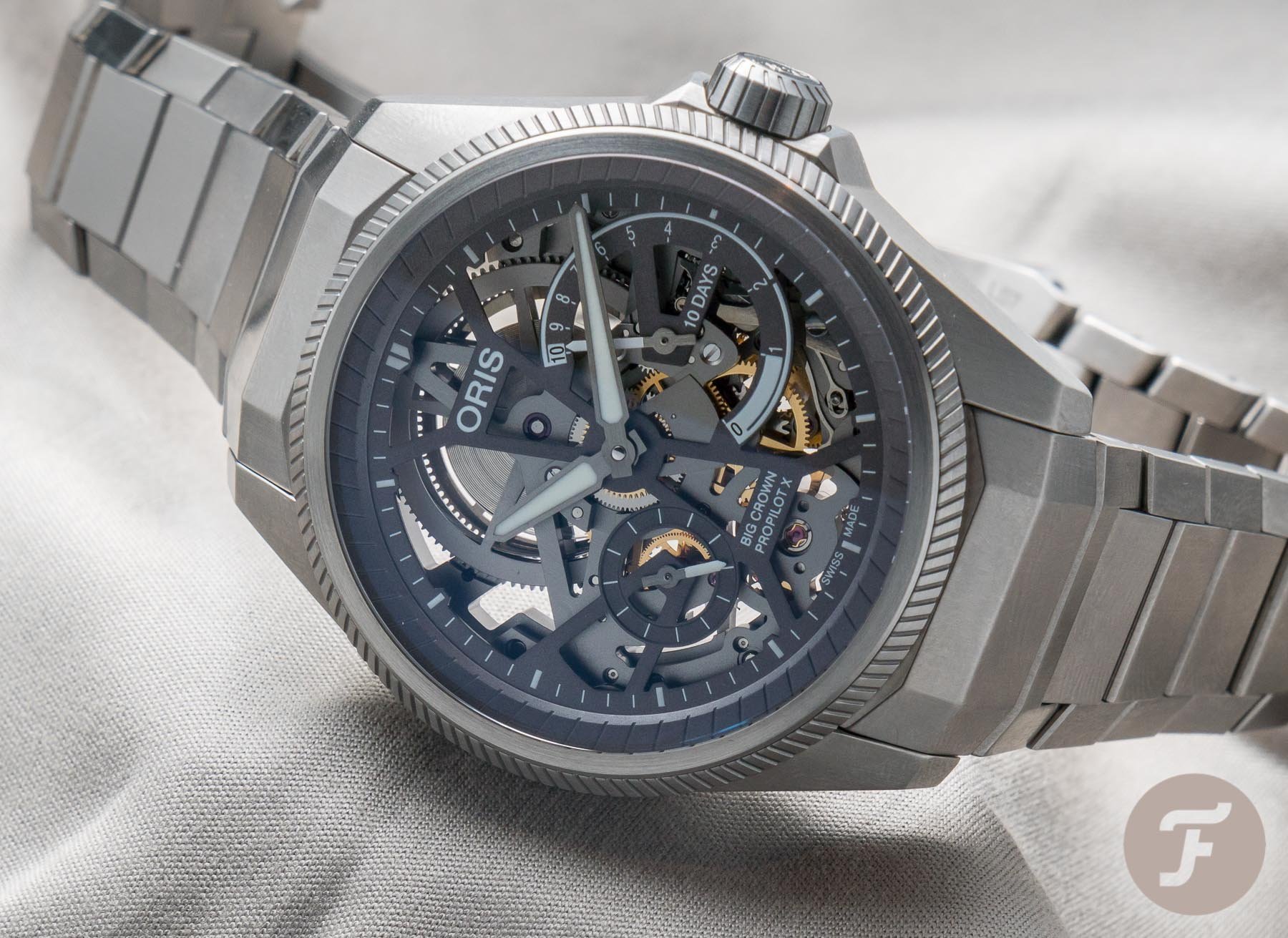 How I approach seemingly unattainable desires
On several occasions, I have discovered watches with attractive characteristics but with prices that I was not willing to pay. Many times, I later discovered a watch that offered the special characteristic I was looking for but at a significantly more affordable price. And, believe it or not, I regularly find these alternative watches even more attractive than the more expensive watches that inspired my desire. Be aware that I'm not talking about homage watches here. I mean true alternatives.
One good example of such an alternative is the Oris ProPilot X Calibre 115. The watch that triggered my search was the Audemars Piguet Royal Oak Open Worked, a toolish kind of watch with a skeletonized movement visible from the front due to a non-existent dial. The ProPilot X cost less than a fourth of the Royal Oak, I like its look even more, and it has several intricate details that you find in no other comparable watch. It is the clear winner for me.
The Montblanc cost a tenth…
Another excellent example is my grail watch, the 1858 Split Second Chronograph from Montblanc. Split-second chronographs from Vacheron Constantin and Patek Philippe sparked my interest in owning this type of watch. It was my dream to own such a Rattrapante with a top-notch, hand-finished movement. What Vacheron Constantin and Patek Philippe offered in this regard was clearly outside my budget. The Montblanc cost a tenth of the price of comparable watches from these two brands. Apart from the fact that Montblanc is much closer to my heart (its headquarters are located in my hometown), the hand-finishing of the movement is at a higher level than that of the movement of the Patek.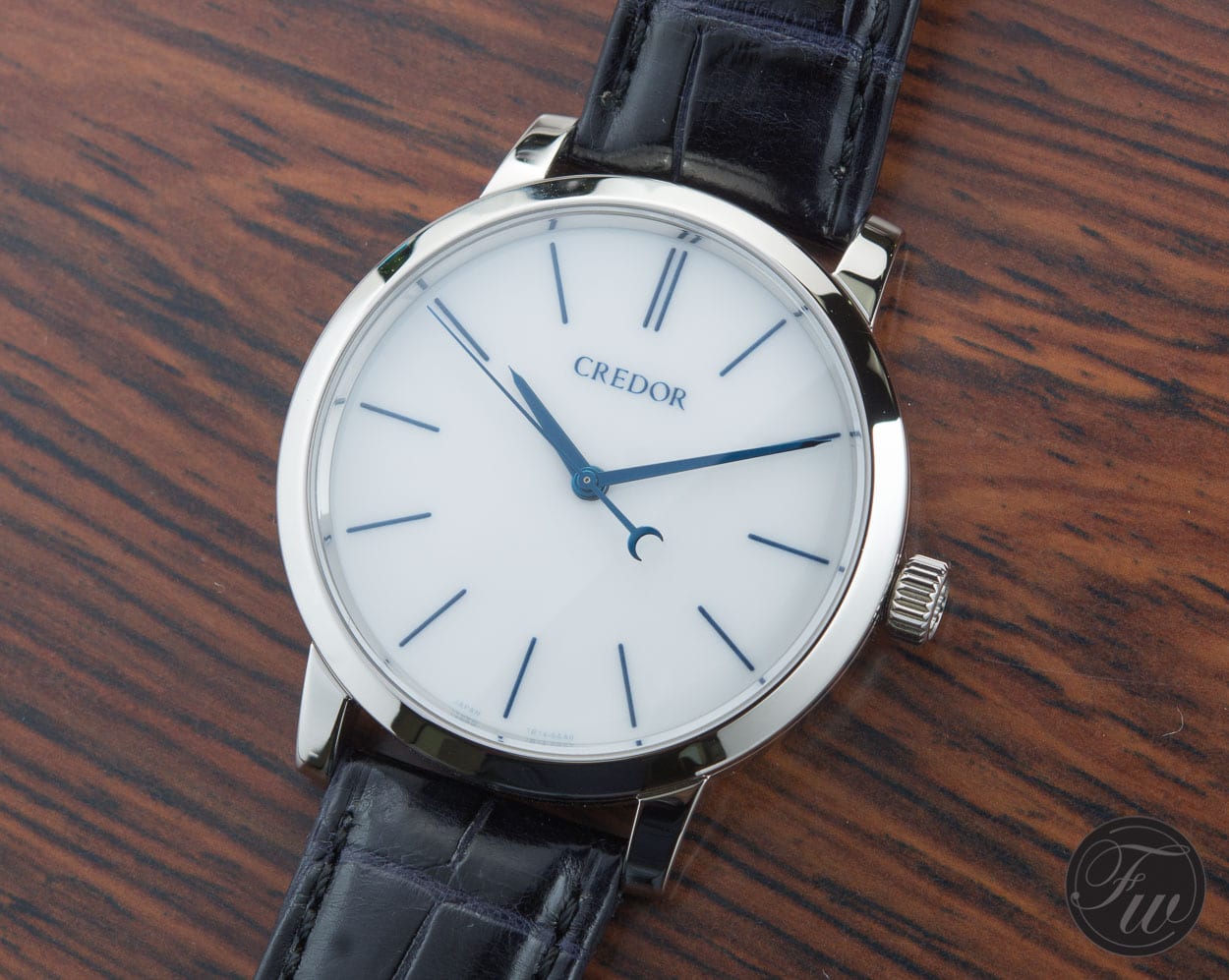 The future of my collection?
I already let you know that I don't have a plan for my collection. If I have one goal, it is to buy fewer watches, but I'm not very good at that. As I am not located close to Fratello's headquarters in The Hague where brands send their watches for review, I often write about the watches that I own. Check my articles to get an idea of my current collection.
There is another grail that I ponder, however. Philippe Dufour is considered the master when it comes to hand-finishing. I will not be able to buy one of his watches. They are rare, and their prices are out of my reach. But, recently, I had the chance to put the Eichi II from Credor, a Seiko brand, on my wrist. The Eichi II has a Spring Drive movement, so it is a mechanical watch with a quartz-controlled escapement. In his never-ending quest to pass on his knowledge about traditional watchmaking, Philippe Dufour trained the Seiko staff in traditional hand-finishing. These specialized experts at Seiko finish the movement of the Eichi II at a level that is on par with what Philippe Dufour does. And you can buy the Eichi II at a Seiko boutique for a price that is high but in a region that I, unfortunately, consider approachable.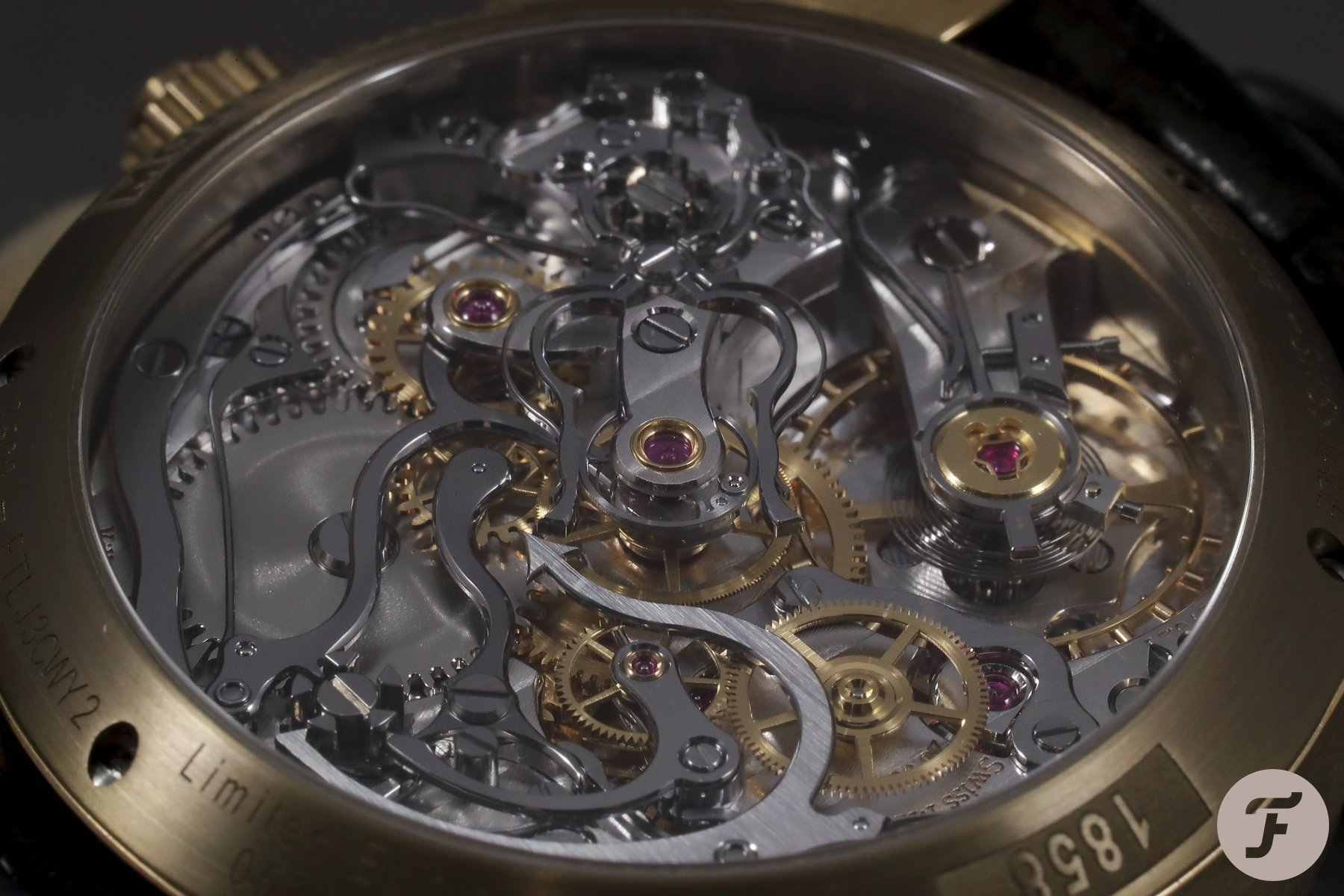 What watch collecting is about from my point of view
When it comes to collecting watches, I have two messages for you. First, I believe that you wear your watch exclusively for yourself. The group of enthusiasts who are really interested in watches is small. Some non-collectors may recognize a Rolex, but almost everybody you meet in real life cares not the slightest bit about the watch you wear. Therefore, it is crucial that you invest your hard-earned money in watches that make you happy each time you put them on instead of buying watches that might impress others.
The second insight that I would like to share with you is about the people you meet during your watch-collecting journey. By sharing your passion with others — and I explicitly mean sharing, not competing — you can increase your joy. And I know no other area where you get the chance to meet the CEO of the brand that manufactured a product you own. Before I became a member of the Fratello team, I was lucky enough to encounter the charismatic personalities of Jean-Claude Biver and Philippe Dufour and to have intense one-on-one discussions with them. That is something you cannot buy that left a lasting impact on me and that required nothing other than passion.
What do you think about the two topics I raised in the preceding paragraphs? What is truly important to you when it comes to collecting watches? Let's discuss this in the comment section.