Is Fumé The New Green For Watch Dials In 2023?
The must-have dial of 2023 seems to be smoky
Is fumé the new green? It seems like only yesterday that every single brand released green-dial variants of its watches. By now, the color is about as ubiquitous in the watch world as blue has been for some time. So what's next? Well, it seems the next big thing has already gathered pace. Now that the green dust has settled, it seems to leave a dark ring. A fumé, dégradé, or vignette-style ring, to be precise.
Just this past month, we have covered new watches by Christopher Ward, Squale, Boldr, H. Moser, Von Doren, Straum, Baltic, and Montblanc on Fratello, all with fumé dials. Tell me that's not a trend.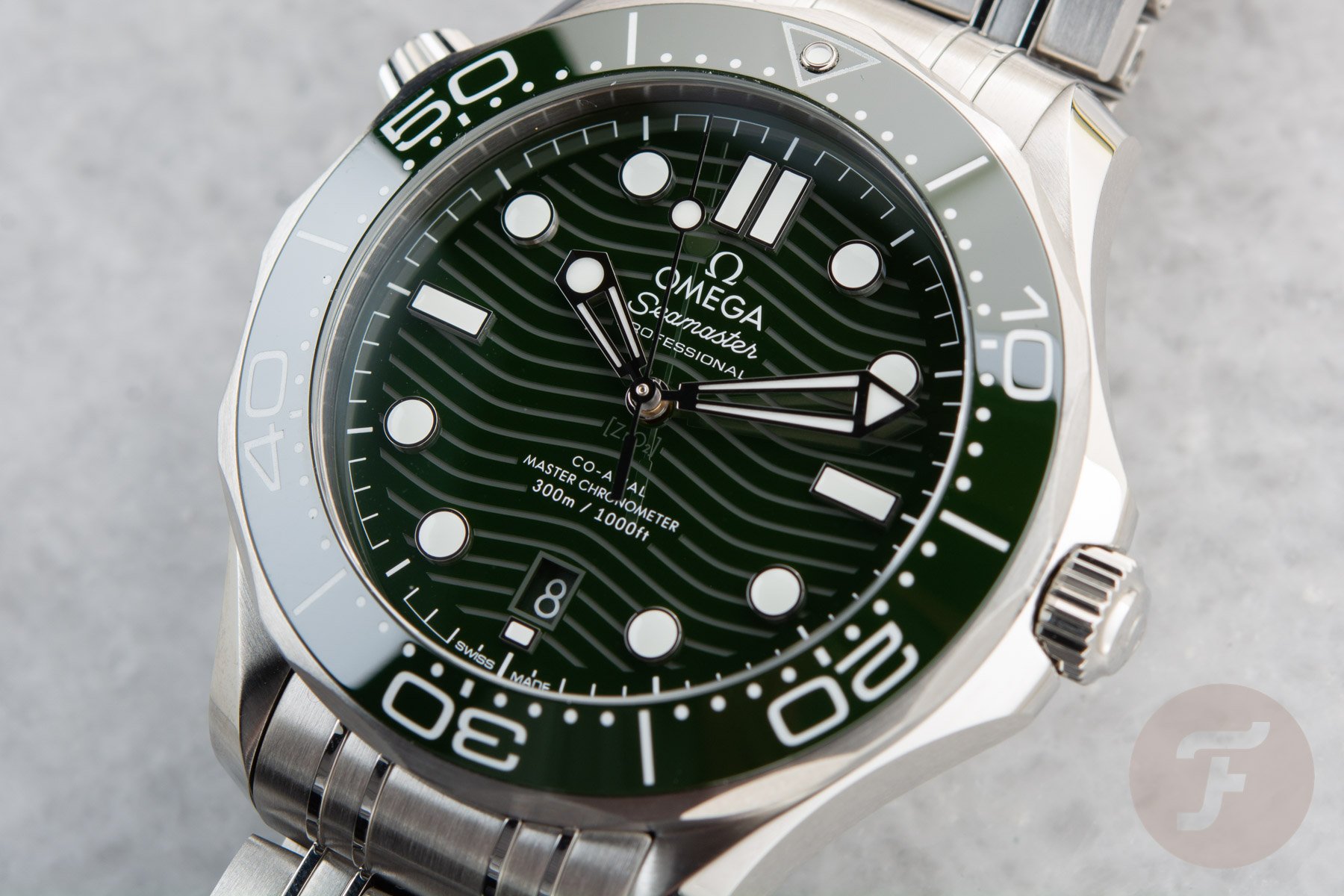 Green dials — from rare to hot to normal
It is funny how these trends develop. After the era of the blue dial, we saw the rise of green a few years back. At first, it was refreshing. Then it became a little predictable. Every new release seemed to feature a green variant. I remember that at some point, yet another green dial would be considered a tad cliché.
But after a while, it becomes commonplace. These days, when a green-dial watch is released, you don't get the "oh, another one of those" comments anymore. It is just a broadly accepted and appreciated color now. It became fashion, and then it transcended it and became a staple.
And that is a good thing. When something is hot, it is also somehow a little political or, at least, divisive. People consider themselves on-trend or anti-trend and take positions accordingly. And that is too bad because it makes it hard to evaluate a watch on its merit. Now that the green hype is over, I am, for instance, happy to introduce a green VPC variant. I can just try to make the perfect green dial without having to worry about it being cheesy. Just as before it got fashionable, it is simply a color once more. Something new has taken the limelight now…and it is smoky.
Fumé dials — nothing new
Fumé — French for "smoked" — dials have been around for quite some time. They were all the rage in the 1970s when especially Rolex made them in decent numbers. Often referred to as "vignette," these were produced in the same way as the significantly rarer Stella dials. Vignette dials, however, were lacquered while placed on a rotating disk. The perimeter of the dial would either receive a thicker coat of the central color or an additional black coat.
It is good to make a distinction between actual vignette dials and dials that have faded from aging. Radium exposure sometimes leaves a gradient from the center outwards because that is where the heavily lumed hands are. An actual vignette dial, on the other hand, was intended to have a gradient straight from the factory. Panerai, for instance, does a modern faded dial that emulates that gradual radium burn.
You will find vintage watches from other brands with fumé dials. I have handled quite a few fumé Omegas from the '70s. Citizen and Seiko have also been known to make them, and several Swiss and German brands have as well. Actually, even the revival of the dégradé dial has been going on for a while now. We published an article about it back in 2019. Now, though, it seems that everybody is jumping on the smoke train.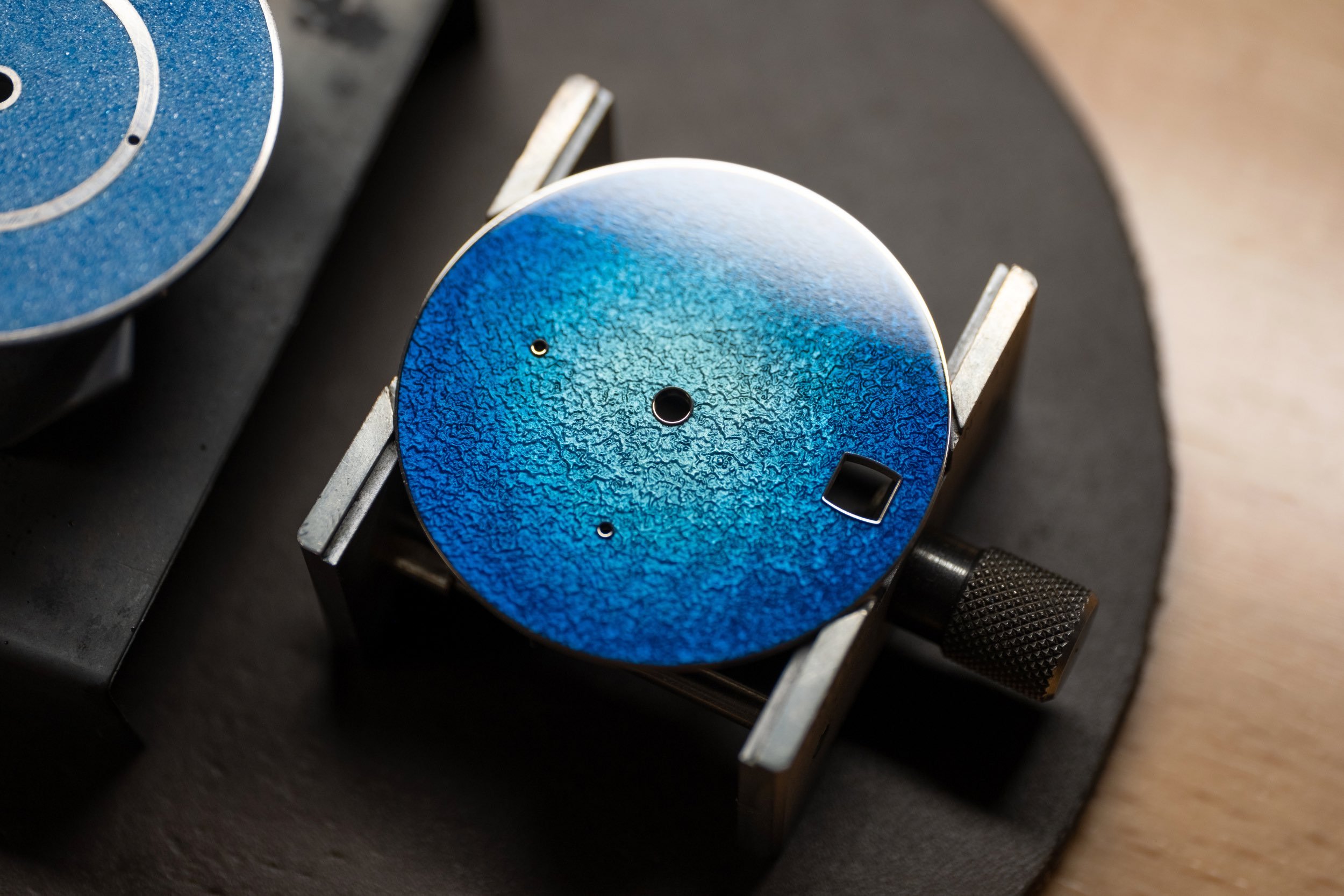 H. Moser & Cie. — the king of fumé?
More than any other brand, H. Moser has turned the smoked dial into a signature look. The latest Streamliner is literally called Smoked Salmon. However, the brand offers smoked dials on all of its models.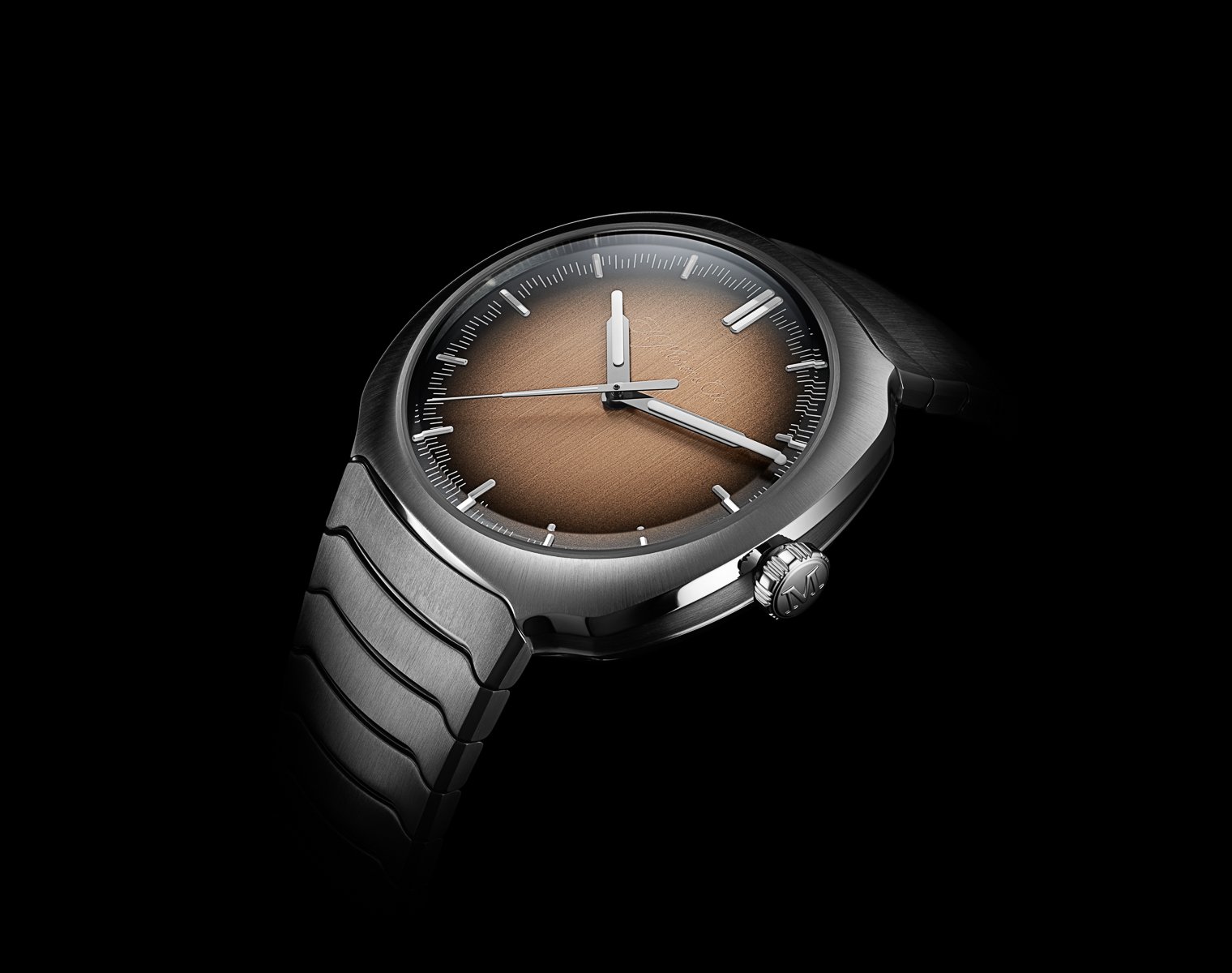 Moser goes one step beyond most by pairing the fumé effect with exciting textures. The Streamliner Smoked Salmon's dial has a vertically brushed surface, for instance. There are other versions with enamel fades on a reticulated surface. Most emblematic of the brand, however, is probably the fumé lacquer over sunburst.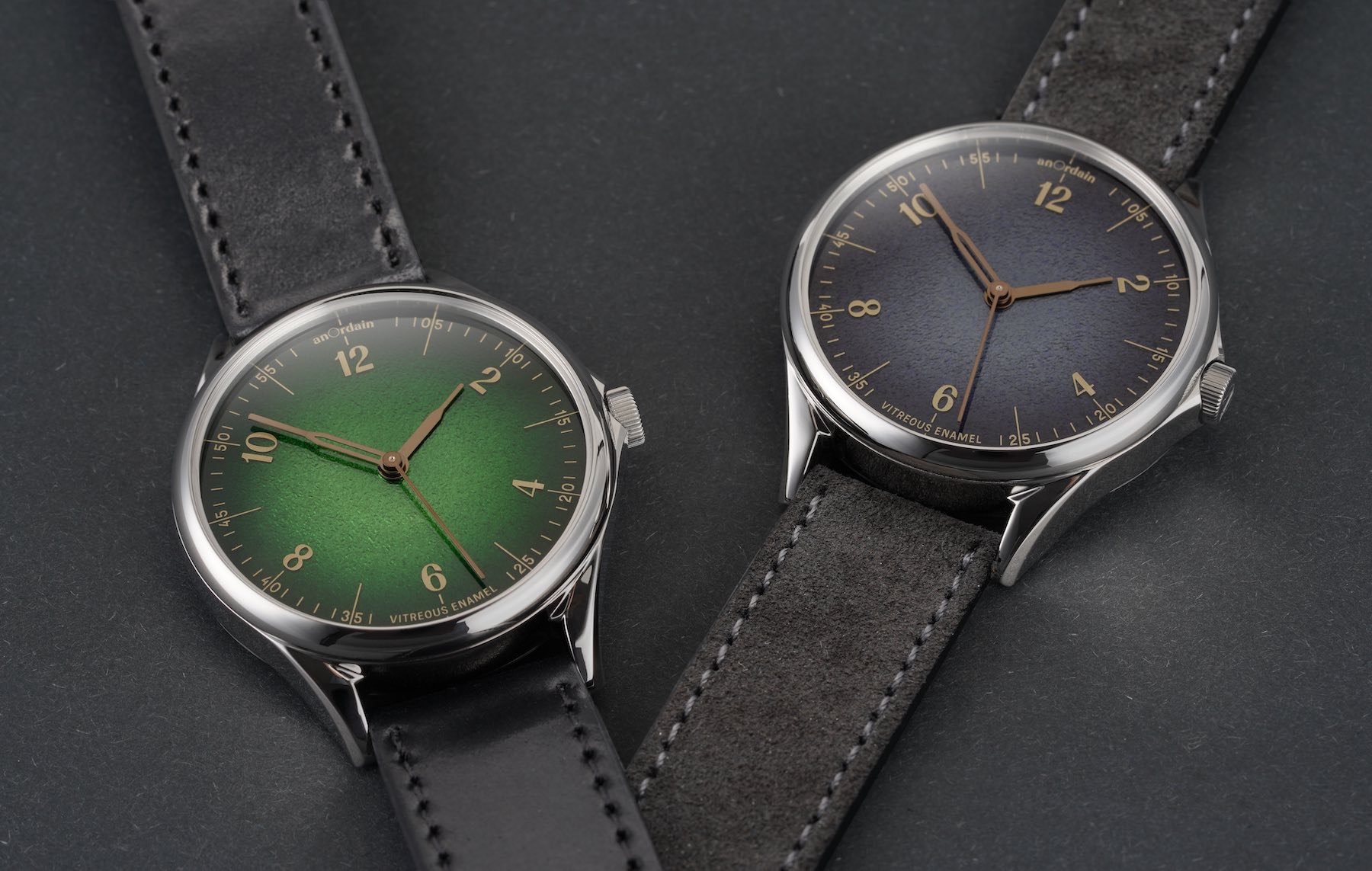 Other notable modern dégradé dials
If you want a similar smoked enamel look at a more attainable budget, anOrdain is worth a look. For the truly budget-friendly vignette dial, Studio Underd0g is the way to go. If you have more of a taste for dress watches, I can recommend the Hamilton Intra-Matic with fumé dial.
Fans of dive watches are spoiled for choice too. I covered Squale's new green fumé 1521 earlier this month. You will find other examples from Oris, Rado, Jaeger-LeCoultre, Benrus, Longines, Blancpain, and Seiko. I could go on, but you catch my drift, right?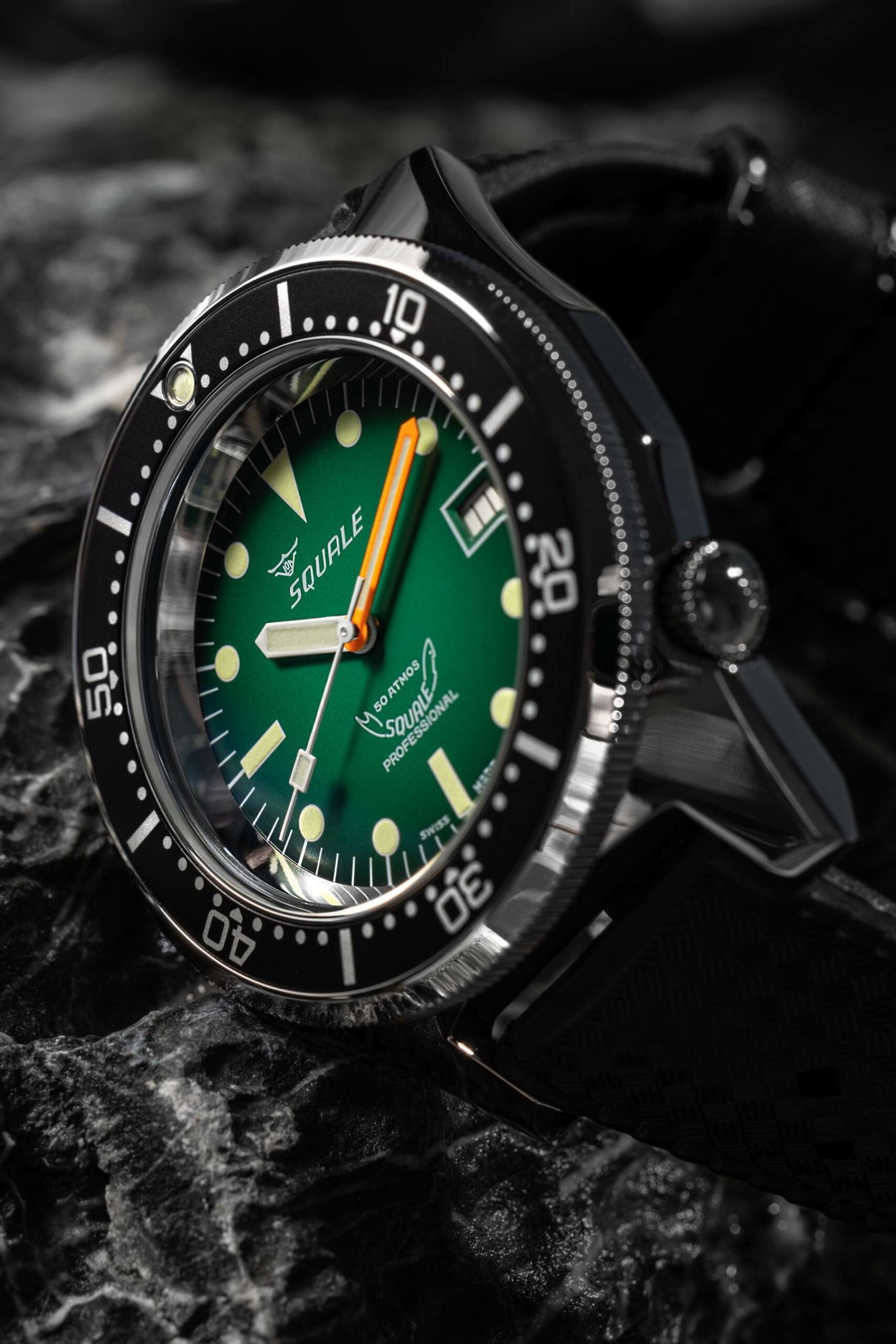 Closing thoughts
The smoked dial clearly isn't new. Even its revival has been going on for several years now. But it sure seems to be accelerating lately. The question is whether fumé is the new green. Will we see fumé versions of all those classic watches we know and love, just like we saw green versions a couple of years ago?
What do you think? Which is your favorite fumé dial? And do you think the style has peaked already, or will it only get bigger from here? Let us know in the comments below.
You can also find and follow me on Instagram: @time_travelers_journal