Trimming The Fat: How To Consolidate Your Watch Collection In Three Easy Steps
When you've gone from curator to hoarder and she's packing her bags
The first step is standing up and saying it out loud: "My name is Thor and I am a watchaholic." Some of us reached this stage in our watch collecting years ago but failed to realize it. You might have one display cabinet with ten watches; that's all good. But if you have another 40 at your office with weekly DHL deliveries there instead of your house, you're in trouble. If you have the walk-in closet full of dusty watch boxes like me, then maybe it's time to trim the fat.
The definition of a collector from The Free Dictionary says that it is "a person who collects books, paintings, stamps, etc., as a hobby or investment." So while it may be tempting, I'm not getting myself into the hot topic of buying for investment, except this general word of wisdom: collect with your heart, not with your wallet. Watches are not stocks or cryptocurrency. Investors are already making this hobby harder for enthusiasts, so don't go there.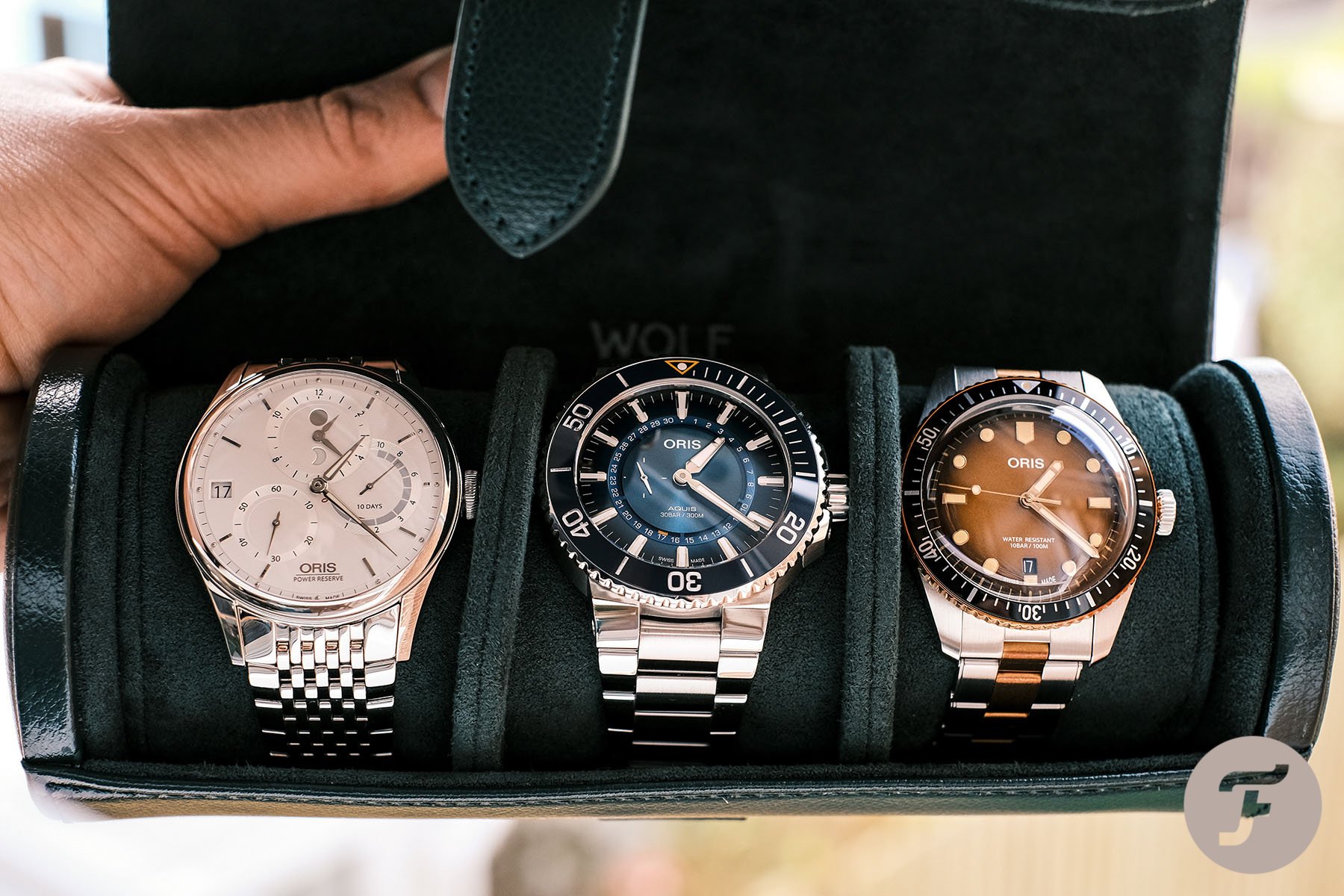 What defines a collection?
Well, this is a question that's up for debate and subjectively based on your entry point. It has nothing to do with monetary value; let's get that straight. There is room for all in our beautifully insular sphere of horological love, whether you have four Casios or ten Pateks. If you're a millennial with nothing but a cell phone to tell the time, you might start with an Apple Watch and find that you enjoy wristwear. That's OK! If you, after a week, find yourself with a €20 Casio F-series and a dressy vintage quirky Borel, I think your collecting days have begun. Be careful though, because, before long, you might find yourself with another ten pieces of wristwear.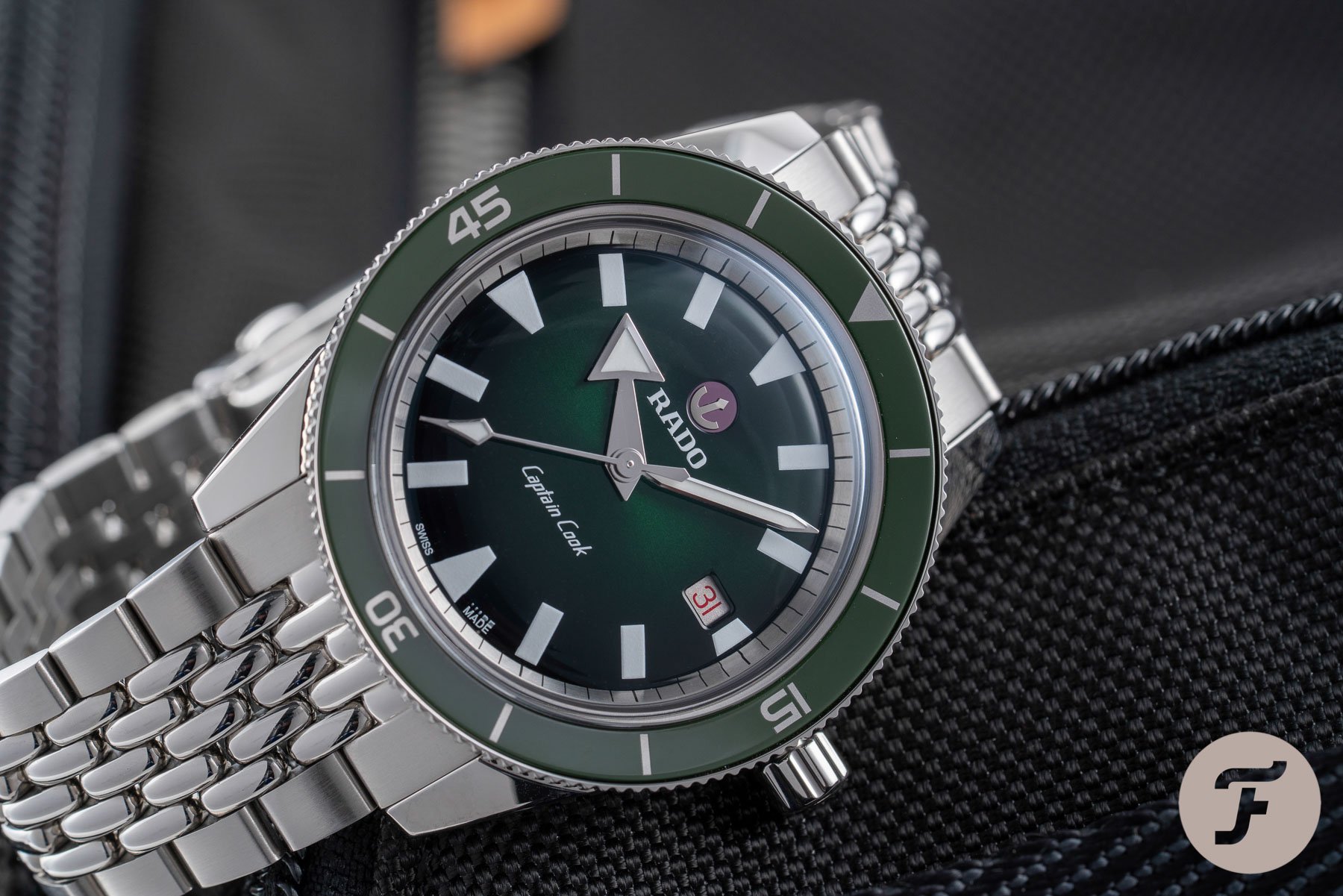 Buy what you like, not what you are told to like
This sounds ironic coming from a watch journalist, enthusiastically praising new watches every week. But don't take the words of either me, Ignacio, Brandon, or RJ as gospel. Follow your heart. I love haute horology like the latest Laurent Ferrier, while I'm also enamored by the budget hypebeast that is Furlan Marri. Find a local AD with a good selection, make a connection, and spend hours trying on watches without buying. No, you're not wasting their time; it's their job to help you. You might find that you dislike the fit of the glorified Submariner, despite your cousin offering you his unworn one for $6,000. Ignore the hype and don't buy it, even if your friends tell you it's your style. Buy that Rado Captain Cook that sat perfectly on your wrist at your local AD and save your money.
Curb your enthusiasm (before your partner does…)
My first tip is one I am still struggling with myself. Once you find yourself enjoying watches, if you're anything like me, then calm down. A decade ago, major releases were timed to coincide with fairs like Baselworld. Now, however, we are bombarded with new releases. "Limited Edition", "Boutique Only", the "10th Anniversary Of Our Slightly Larger Crown", et cetera… What can I say? Brands need a steady revenue stream. You will inevitably feel a strong hit of FOMO, but put on the brakes.
If you start your collection by backing new microbrands, there is usually a pre-order or Kickstarter period followed by a lengthy production time. It's easy to forget what you've ordered, and after five or six months, DHL is ringing your doorbell every day for a week. You will not be able to fully appreciate each one before the next one arrives. It's then time to consolidate your hoard. Just follow these three simple steps for trimming the fat of your collection and find the inner peace that we all desire.
Step 1: The Selection Process — Realizing you have to cull the herd
This is the intervention, a realization that you have gone too far. There is no longer room for your underwear in the chest of drawers, or you've sold your car to pre-order a Laurent Ferrier. The challenge is actually coming to this conclusion by yourself. It might come as an ultimatum from your partner. Yes, this might be the only way to knock some sense into you and open that closet. If you have several unopened DHL and FedEx packages and unsized bracelets wrapped in plastic, it's obvious. For me, I realized it when I had five or six similar Seiko Prospex divers, two of which were identical Shoguns. And this was only part of my hoard, of which many had been worn once or twice in six months. Do you plan on opening a museum or a pre-owned watch shop? If not, then go to step two before it's too late.
Step 2: The Plan — Themes, colors, or brands
If you feel overwhelmed, have a good look at what you have and make a sell-out plan. Many of you can't stay focused and you have a wild mix of dainty Casios, 45mm bronze beasts, and vintage dress watches. If you're super focused, you might have one for the office, one bright-dial wacky watch, one for sport, and one for suiting up. Good for you; you're already a master collector. But most of us aren't. If what makes you the happiest is wearing a 42-44mm diver even with a suit, then focus on that.
Follow your own taste, not an investment plan
If you enjoy blue dials or bright yellow and orange Doxas, sell the monochrome pieces. Just remember, your taste might change over time, and that's OK. Me, I was entirely focused on Seiko divers, but realized that half of them were just there for historical reference. I sold most and moved on to step 3, before falling for the charm of uni-compax chronographs. Now I face a similar challenge with those, as you can see from the shot above. But in the name of consolidation, one has already gone bye-bye.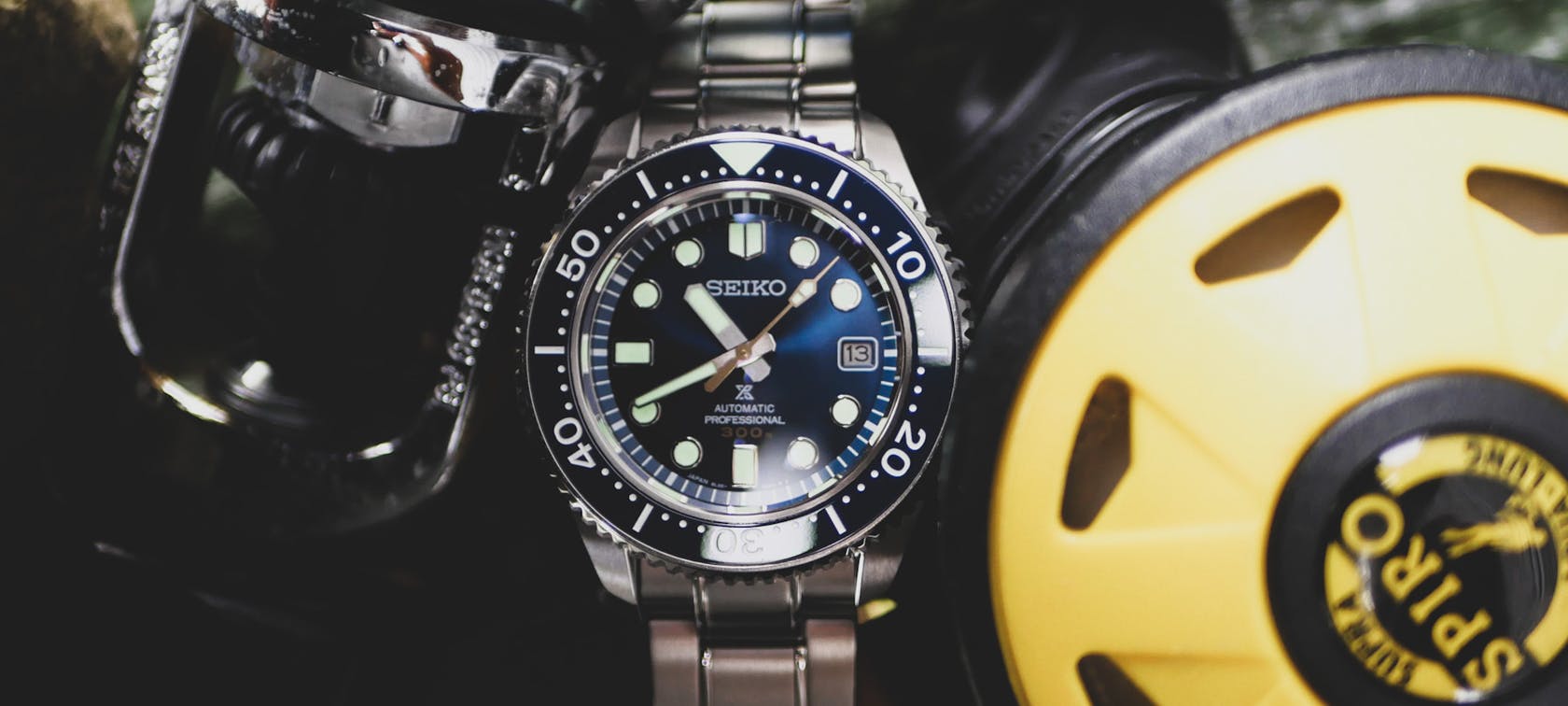 Step 3: The Upgrade Scenario — Quality rather than quantity
If you now have less than 10 watches and still feel like you have too many, try this — hide the one you doubt the most for a month or two. If you don't miss it, let it go. This happened to me with the lavishly praised Tudor Black Bay Fifty-Eight; it just wasn't real love. If you have three or four unused divers, sell them to upgrade to one superb piece. Take time to read up, try them on, and find out what fits you. I have bought too many watches online only to find them languishing unworn, too big, or too small. And selling is a hassle, no doubt about it. But take your time and some good shots of a clean watch, and add well-written text to your ads. You won't regret it, as sloppy ads make for poor sales. Some dealers might take trade-ins, but it's the same as with cars — you lose out big time on the value.
Maintenance and the rule of "one in, one out"
When you have already siphoned out the unused watches and are left with a curated collection of pieces, your taste will change. If you find that five-watch case to be perfect, stick with that, or go with a ten-slot if that's your lucky number. You will invariably get tempted to expand again, but try to stick to a policy of one in, one out. Don't keep a watch if you might love it again one day. You might find it pains you after already whittling down your wristwatches to the right number, but alas, it's the only way, my friend. If you have a diligent partner that actually realizes the value of wristwear, take care. Don't try to convince your partner that you sold a Seiko Turtle for $2,000 and paid the same for your ceramic Black Bay — it will only backfire. So will thinking that she won't be able to tell the difference between a Laventure and a Nautilus. She will. Believe me.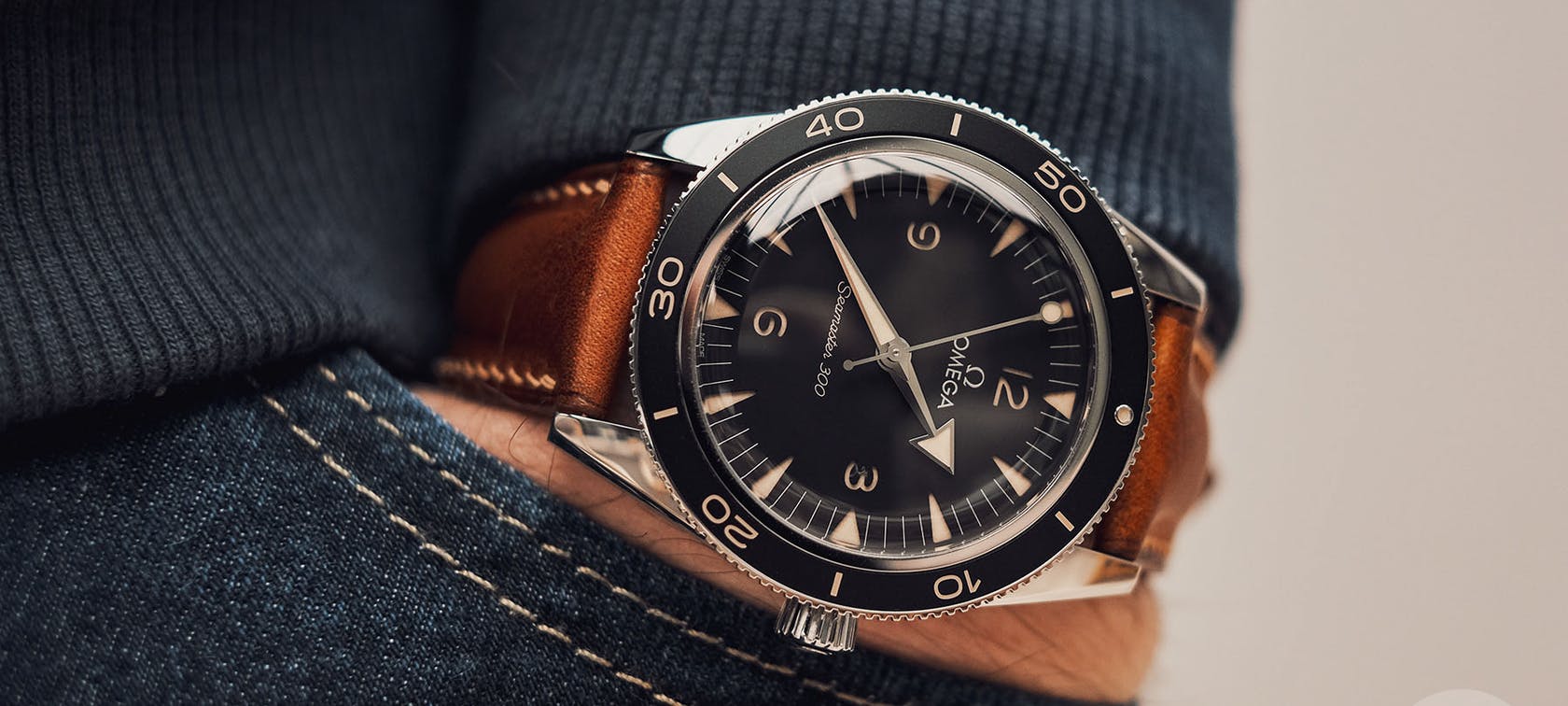 Tip of the week — Straps cost less than watches
Well, hello there, brand-new watch! Some of your unloved watches will only need a new strap to get completely transformed. In a consolidating situation, you might find that one watch will fit two scenarios. Why keep two microbrand skin divers and two dress watches? You only have one wrist (well, technically two, but you know what I mean)! Perhaps the favorite one can be a diver that looks tough on Tropic rubber and also dresses up nicely on a suede two-stitch strap. Ben's image above of his Seamaster 300 looking cool on a leather strap by The Strap Tailor is a great example. With today's proliferation of quick-change straps, this will take all of two minutes with no tools, and it's a great recipe for focused collecting.
The mythical "grail" or "exit watch" concept
The grail watch is either an impossible mind game or the ultimate test of how focused your consolidating can get. Amassing 30 watches in four display cases and believing you can sell them, borrow money and live with one Laurent Ferrier is admirable. But is it viable? This is a question I ask myself. Chances are, your collection will re-grow in a year or two unless your self-control is akin to that of a Shaolin monk. But a three-to-five watch collection? Sure, why not? I'm in the process of my own consolidation as we speak, and I'm on the right track. I have sold three out of five chosen watches in a week, and I'm feeling a kind of zen calm already.
I also have a confession to make — for me, this story is not a theoretical exercise. When our Collector's Week came up and I had this story idea in my notebook, it was exactly the incentive I needed. Yes, I've spent the last two weeks consolidating. Today, I just found a quirky piece of cool on Chrono24. Tomorrow, a Seiko goes up for sale. How about you? Are you living in denial with a hundred watch boxes under your bed, or are you happy with three carefully curated G-Shocks? Let us know in the comments.
Follow me at @thorsvaboe