Top 10 Vintage Watches – According To You
5 Years Of #TBT on Fratello
We've been here for 15 years, and covering many vintage watches in all those years. However, since 2014, we have our #TBT feature with a dedicated focus on vintage watches.
Based on the most popular articles in our #tbt category, we present to you the top 10 vintage watches overview here on Fratello. As you will see, it is mainly Seiko and Rolex dominating this overview. Why is there no Omega? Well simple, we try to allocate all of the (vintage) Speedmaster content to our Speedy Tuesday section (and only publish on Tuesday about them). If you want to have an overview of the best read Speedmaster articles, or Top 10 Speedy Tuesday articles, click here.
Top 10 Vintage Watches
We have covered dozens of vintage watch brands for our #tbt section and sometimes there are beautiful gems in there, such as these awesome Vulcain Cricket or Marvin Tyre watches. However, it shows that these brands are only known by a few people and most people still search for big brands like Rolex and Seiko. So, stay educated and have a look at our #tbt section to discover some of those other vintage marvels.
10. Rolex GMT-Master 1675
A watch that we expected to be in the Top 10 vintage watches overview but perhaps ranked even higher than a 10th place. Anyway, the Rolex GMT-Master 1675 is more in demand than ever and you confirmed this by giving this particular article by Balazs a proper amount of reads in the past 3 years.
Click here to read about the Rolex GMT-Master 1675.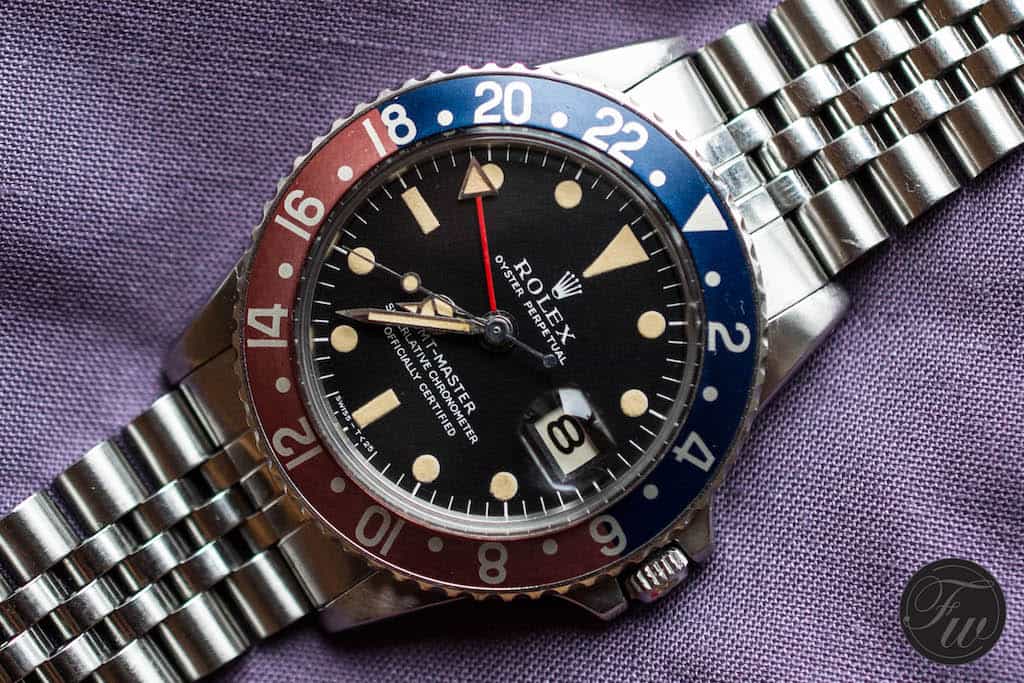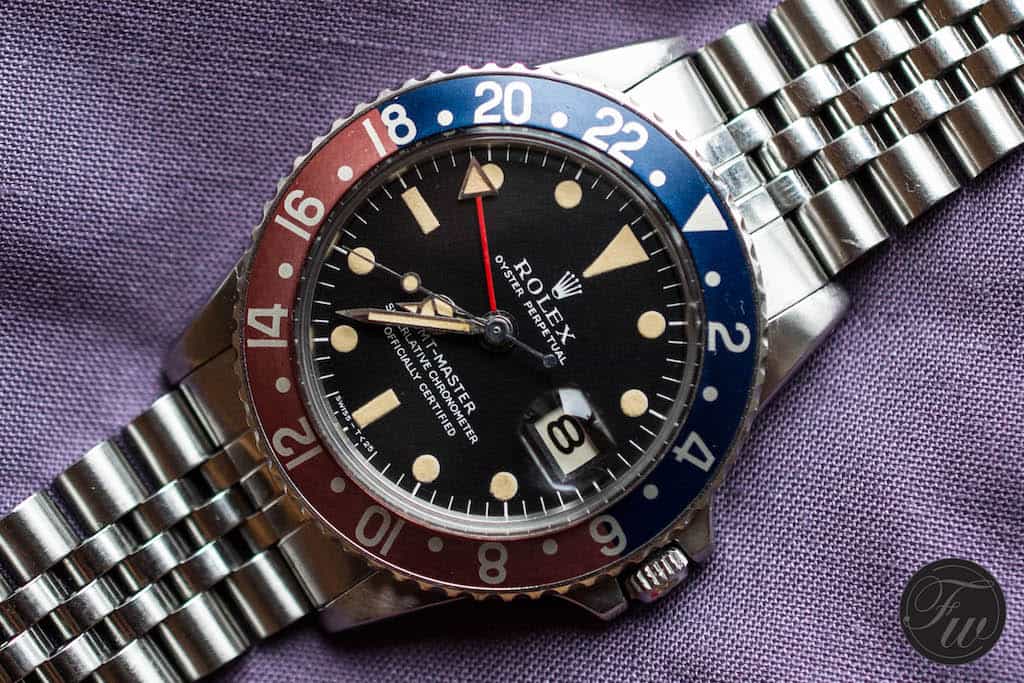 9. IWC Mark XII
An interesting watch between all the Rolex and Seiko 'winners' in this top 10 vintage watches, but IWC gets the 9th spot with their Mark XII. This watch, introduced in 1993, can be seen as a direct competitor for the Explorer 14270 in terms of size, looks and price, but was originally meant to be a pilot's watch of course. The Explorer clearly wasn't.
Read more about the IWC Mark XII here.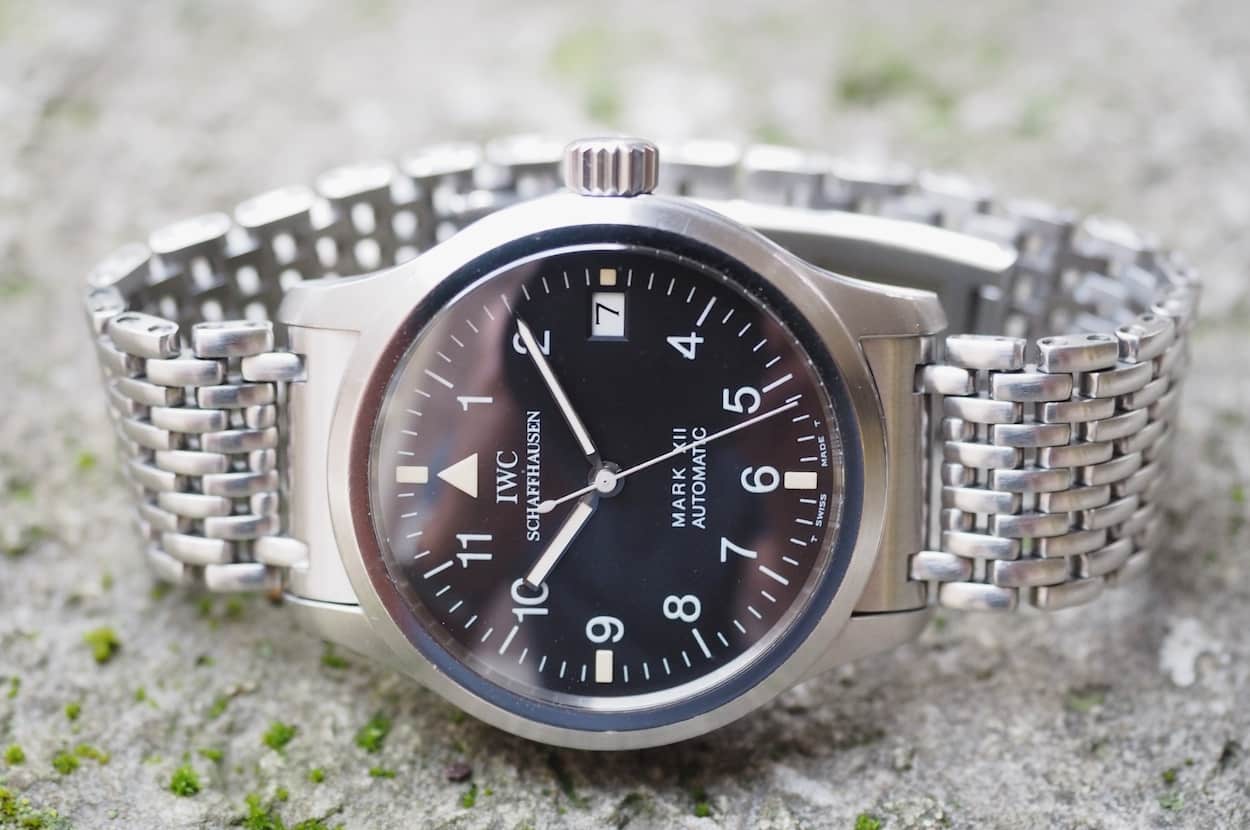 8. Seiko 6309 Diver
Before the Seiko "Turtle" series were re-introduced, we noticed the 6309 that inspired those got a lot of interest. We wrote an in-depth article on the Seiko diver with reference 6309 for one of the #tbt features here on Fratello.  A no-brainer, really.
Click here to read about the Seiko 6309.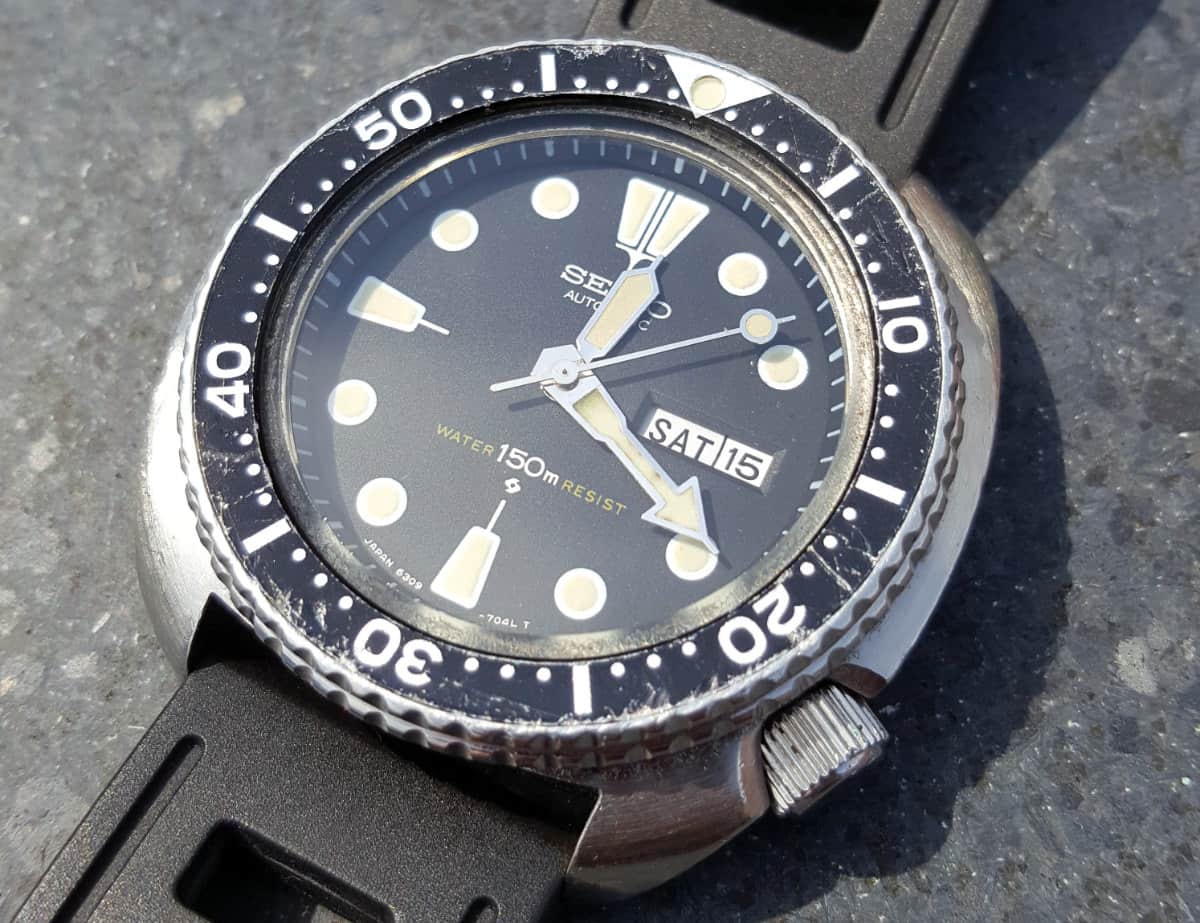 7. Tudor Submariner (94110 and 94010)
Tudor took a bit flight in recent years. Connoisseurs already knew longer, but ever since Tudor re-invented themselves about 9 years ago, they've become very popular with a larger audience as well. The Tudor Submariners 94110 (Snowflake) and 94010 (Lollipop) take the 7th spot in our top 10 vintage watches overview.
Click here to read about the Tudor Submariner.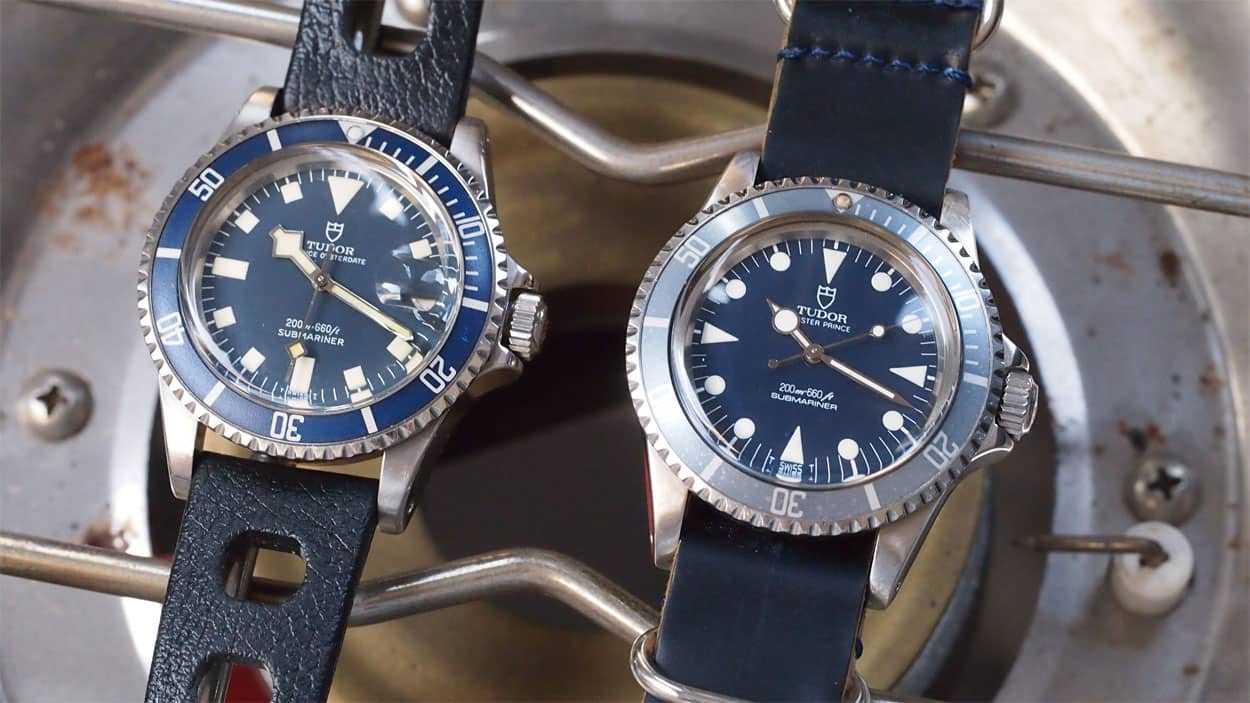 6. Seiko 6159-7010 Grandfather Tuna
Michael Stockton's very first post on Fratello made it to the top 10 vintage watches as well. His story on the Seiko 6159-7010 Grandfather Tune has become a classic ever since. Even worse, it infected Robert-Jan and Gerard to become Tuna fans as well.
Click here to read about the Seiko 6159-7010 Tuna.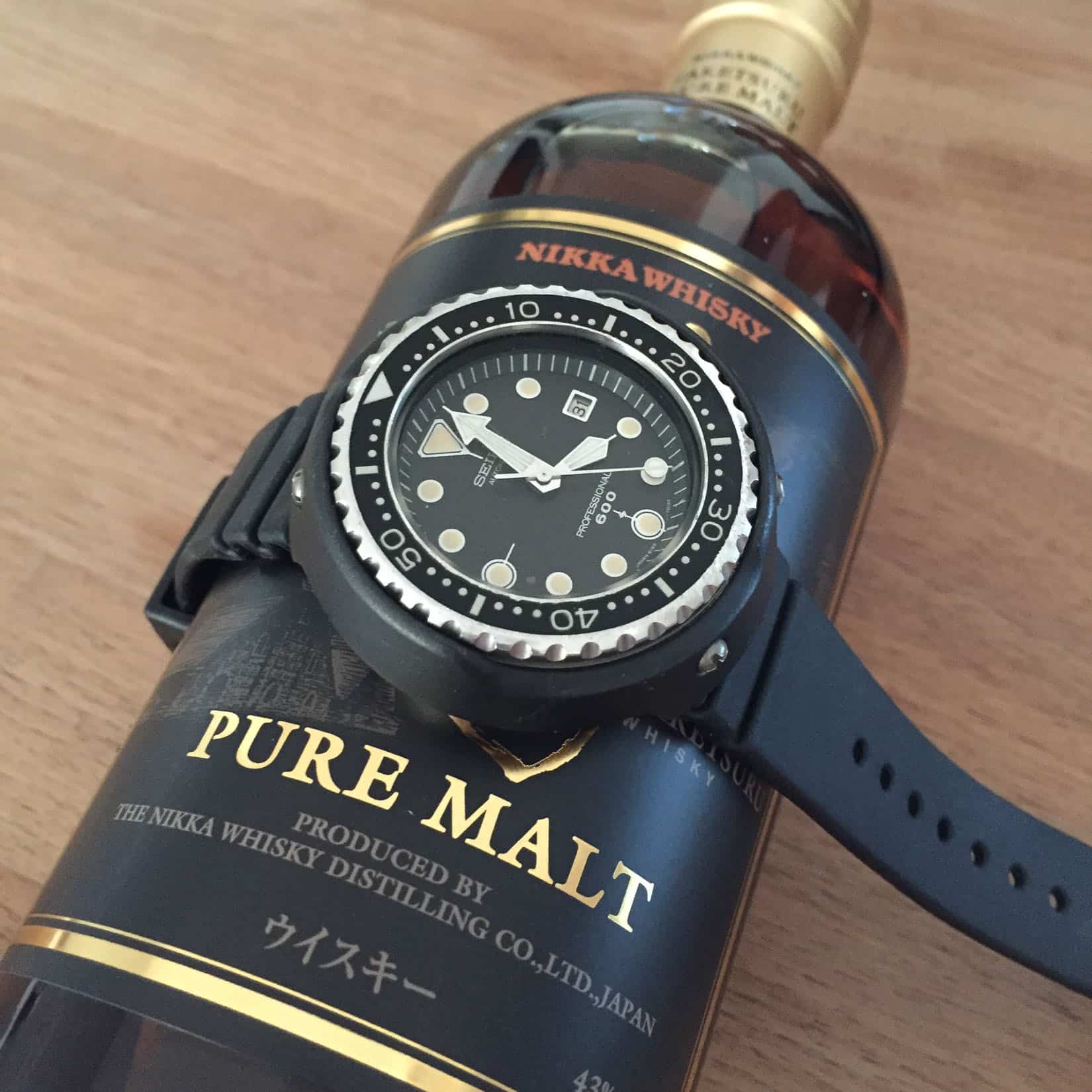 5. Rolex GMT-Master II 16710
We recently published a revised version of our Rolex GMT-Master History article, where you can read that the GMT-Master II 16710 was introduced in 1989. That classifies it for us at vintage, despite the sapphire crystal. One of the most popular #tbt articles is about this Rolex GMT-Master II 16710. Michael wrote that it would become a future classic, and based on today's market price, the potential of becoming one only increased.
Click here to read about the GMT-Master II 16710.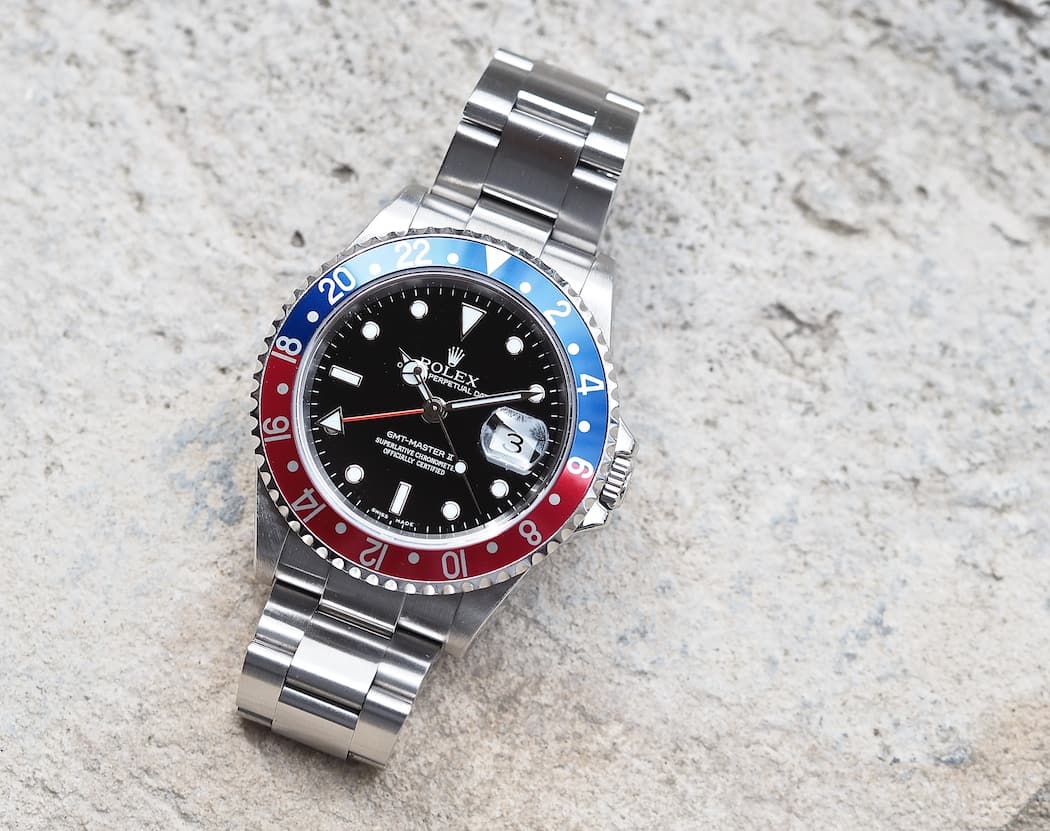 4. King Seiko 5625-7000
You know the story: Seiko had two of its factories rival each other, to make the best watch possible. One came up with King Seiko, the other with Grand Seiko. You could say Grand Seiko won, as this is the 'brand' that was resurrected in the 1980s, but King Seiko makes an amazing vintage watch to own for little money. At the time of writing the prices of these watches started under 300 Euro, that might have increased meantime, but these KS watches are still a bargain.
Click here to read about the King Seiko reference 5625-7000.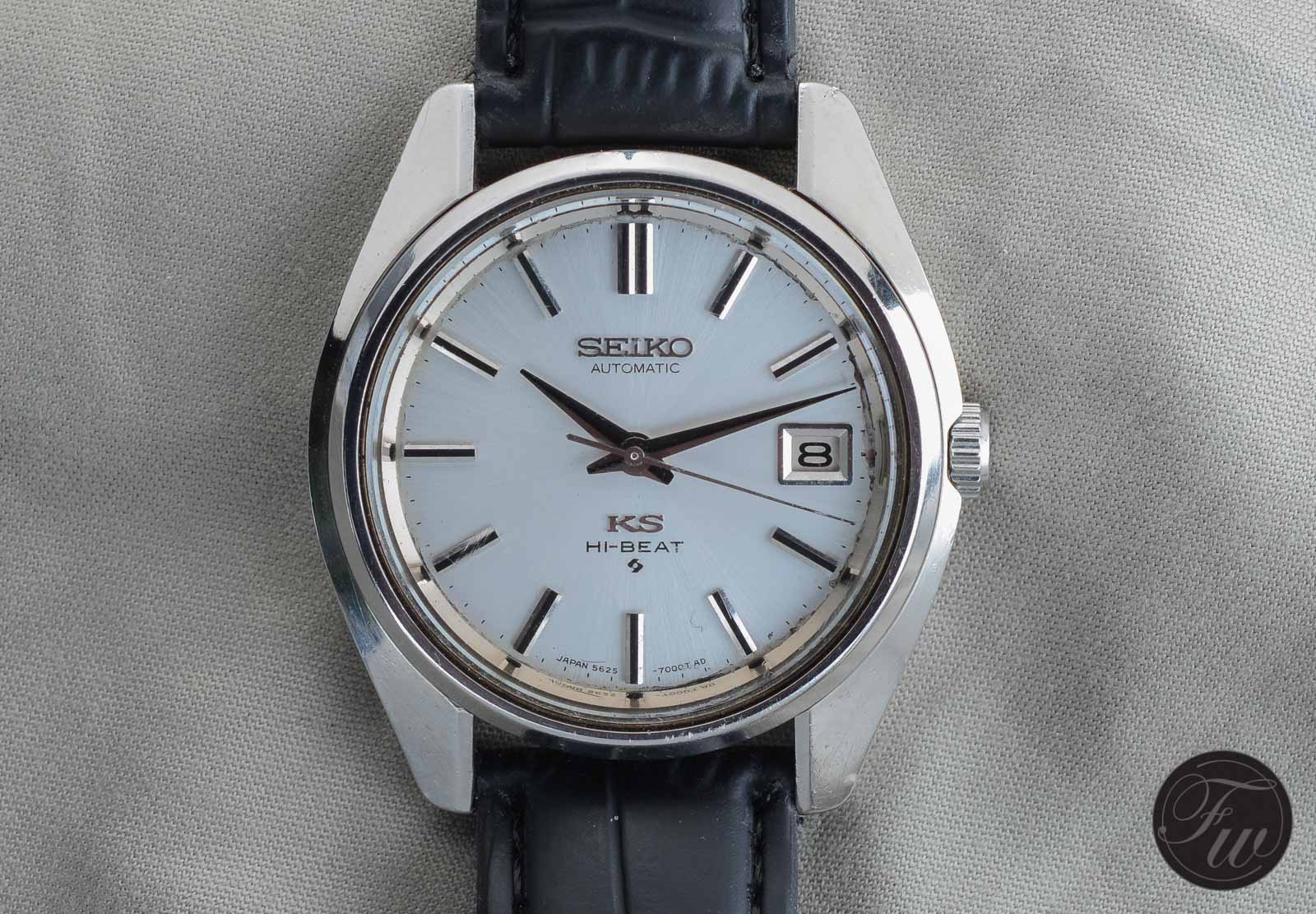 3. Rolex Explorer 14270
A watch that everyone seems to love, is the Rolex Explorer. Michael did a write-up on his first Rolex here on Fratello, which happened to be an Explorer 14270. The first Explorer reference with sapphire crystal and he wore it almost daily for 13 years in a row. You can debate whether it is vintage, but since it has been there for nearly 30 years, we'd say it is.
Click here to read about the Rolex Explorer 14270.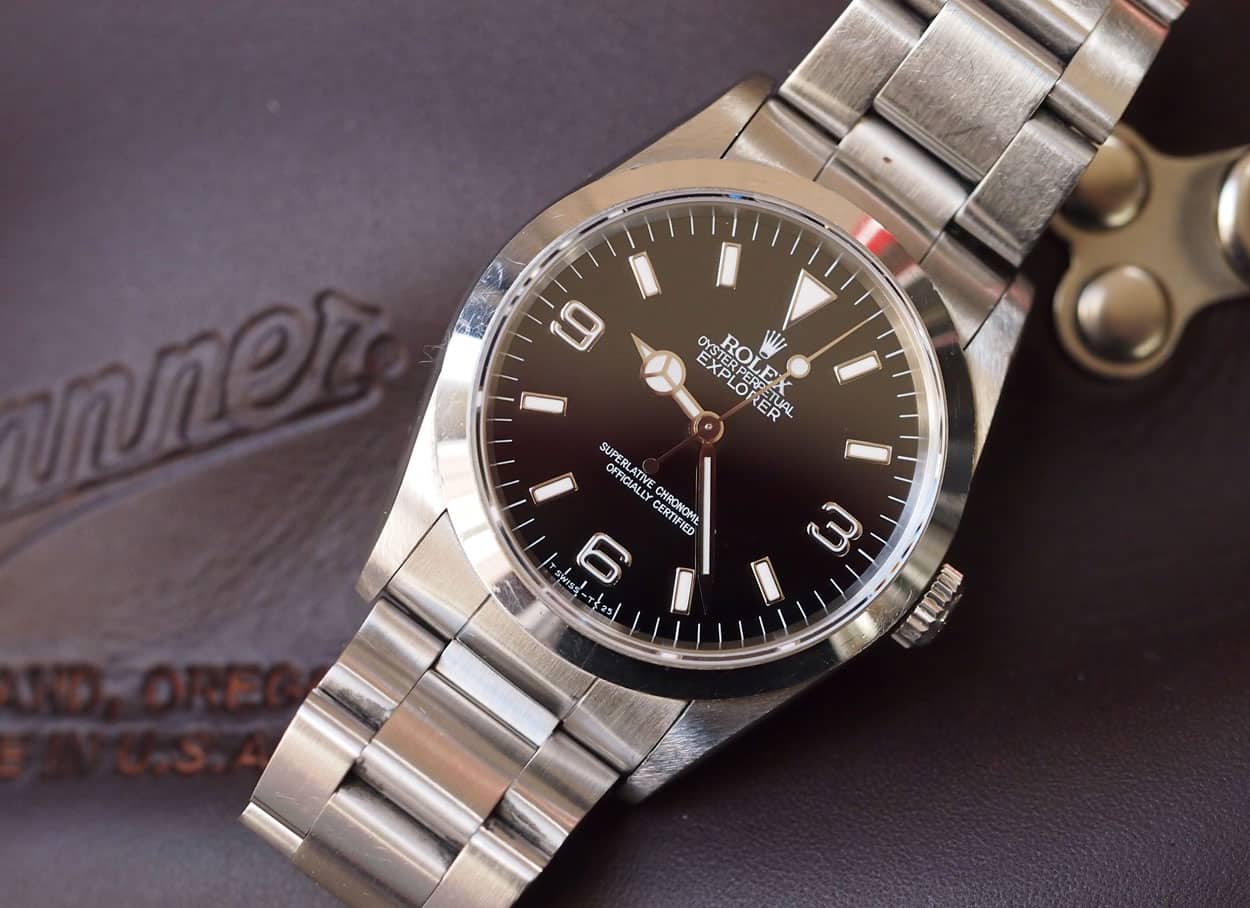 2. Rolex Oysterdate Precision 6694
It is 34mm, manual wind, yet it is among one of the most popular read #tbt articles here on Fratello. It has a firm 2nd spot in our top 10 vintage watches overview. The price point of the Rolex reference 6694 might have something to do with that, of course. You should be able to source one in pretty nice condition for under €2000,-.
Click here to read about the Rolex 6694.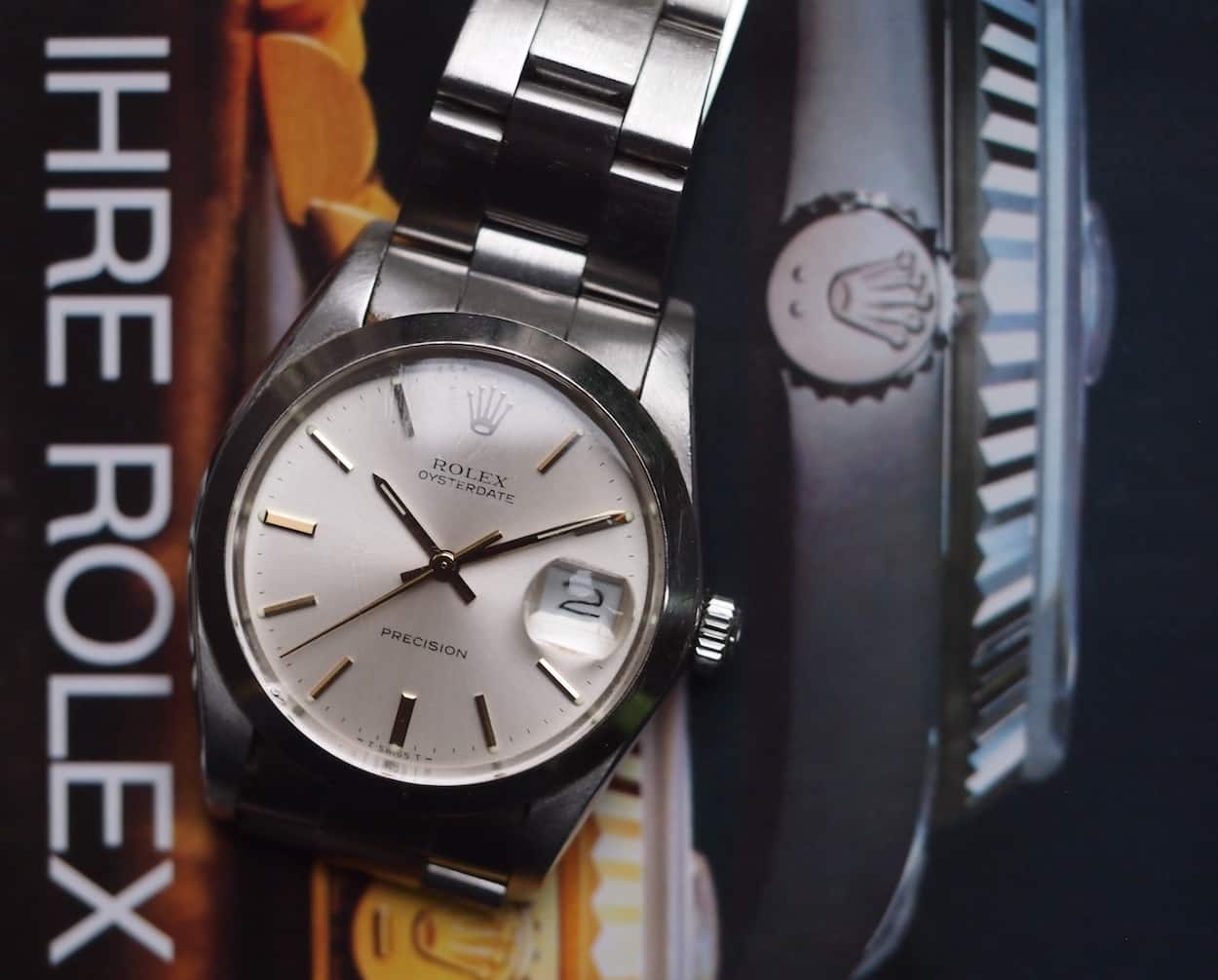 1. Rolex Explorer 1016
The last of the breed, the Rolex Explorer with reference 1016. A watch that has been produced for over 25 years, so you'd think a lot of them are out there and the price would be sensible, but it's not. The Rolex Explorer 1016 article is the best read #TBT feature on Fratello.