The Best Microbrands To Keep An Eye On In 2023 — Baltic, Straum, Airain, Serica, And More
From new faces to some of the more reputable microbrands, we feel these are the ones that will surprise us with more great watches this year
We're still in the relatively early stages of 2023, and that means the best is yet to come. With Watches and Wonders right around the corner, the big brands will unveil their new watches for 2023 in a couple of weeks. But at least as exciting are the watches of the smaller independent brands, or microbrands, if you will. Over the past couple of years, we have seen a huge increase in the number of small brands. Some of them have done amazing things. And some do not strike a chord with us. We have set up a small list of microbrands that we hope and expect to surprise with more great releases this year. It's a great thing to look forward to.
Writing about expectations and predictions is a lot of fun, but it can also be very disappointing. What if you don't get what you wished for? It's obviously not a real problem to have, as there are so many new releases to choose from every year. But after reading Lex's predictions for Watches and Wonders 2023, I would really love to see a new Milgauss and that stainless steel Vacheron Constantin 222. Whether we will see them remains a mystery. Rolex is especially known for not delivering what the fans predicted. But we will soon find out what the brands have come up with to get excited or disappointed by. It's always a fun experience to see the new watches and hear people's reactions.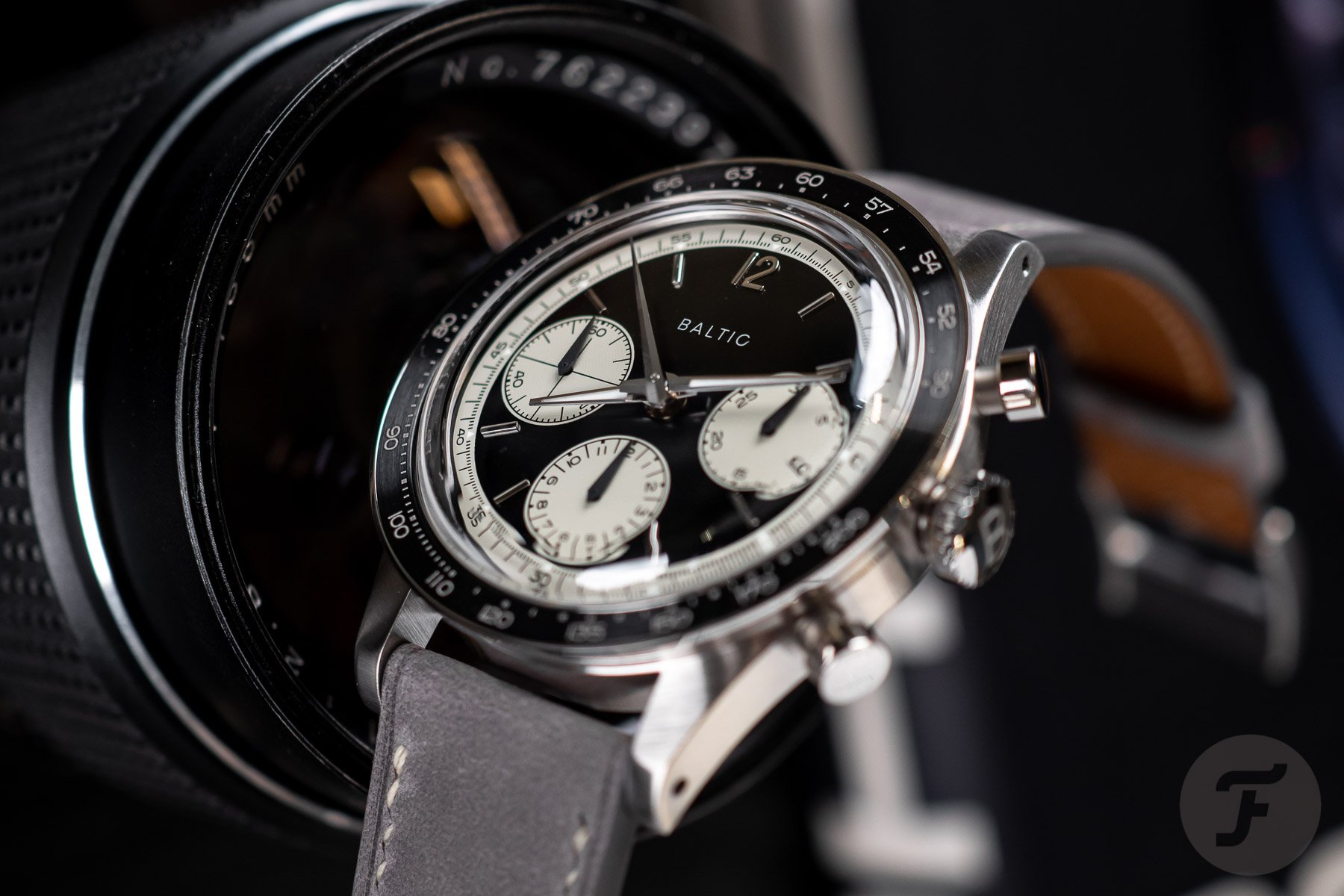 The fun of microbrands is in the surprises
In a different league, the same goes for the much smaller brands. Call them microbrands, indies, or simply small brands; we all know the ones we are talking about. But if you want to read more about the definition of microbrands, I suggest you read Gerard's insightful piece about that topic. This article is all about the wish to see great timepieces from these brands, not about the definitions. It's a selection of smaller brands that differ in size, but they all add something exciting to the world of watches.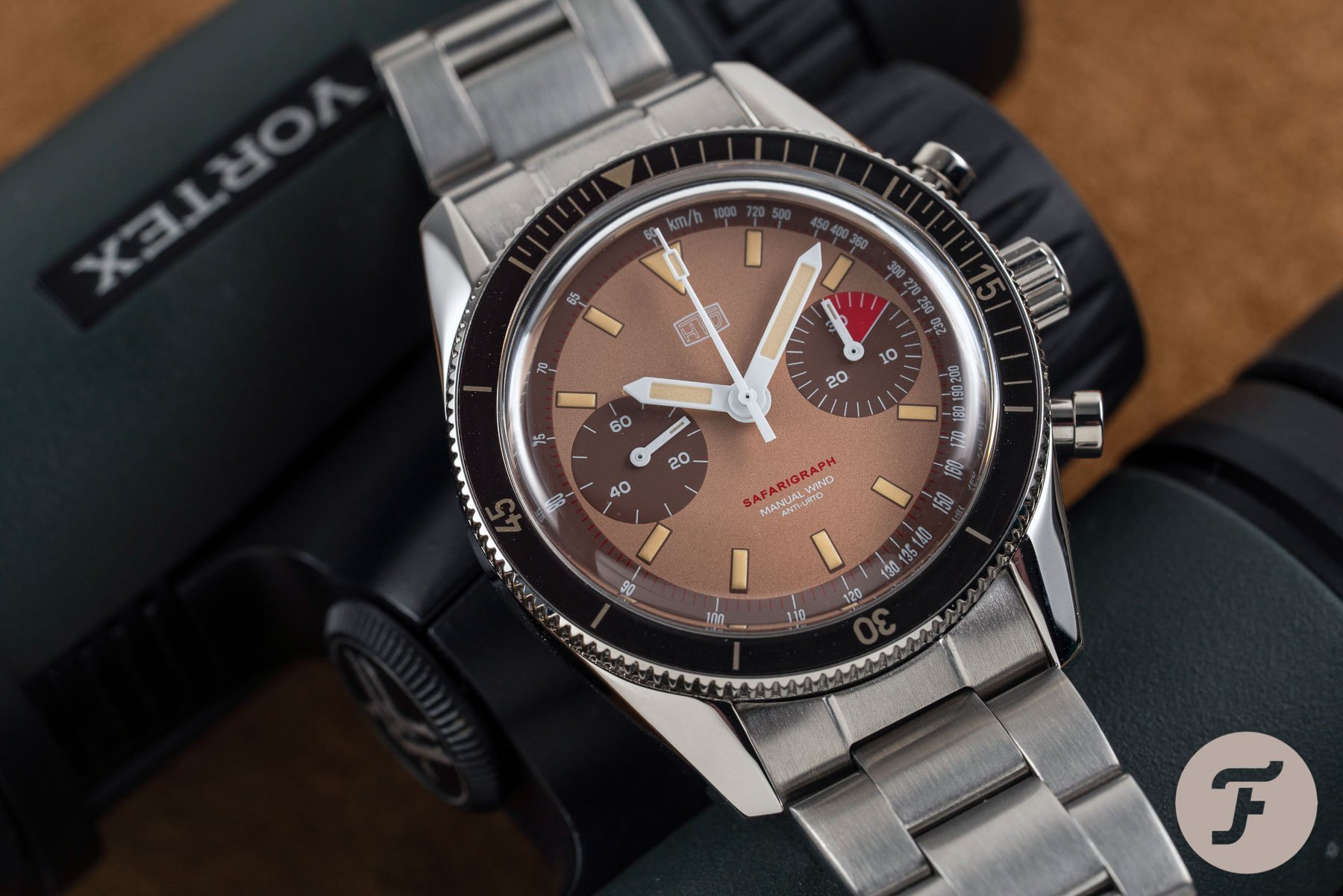 Thomas wrote a great article about the role of microbrands. And I agree with him wholeheartedly that there is great fun in offering affordable timepieces for aficionados, not in the last place because the brands started as passion projects by watch fans that know their history. It makes it fun to keep track of all the great small brands, but there are so many out there it has become hard to keep up. As a result, the chances you will be genuinely surprised are getting smaller. We selected several small brands that will likely surprise us with some great new timepieces in 2023. Without further ado, let's find out what brands we expect great things from.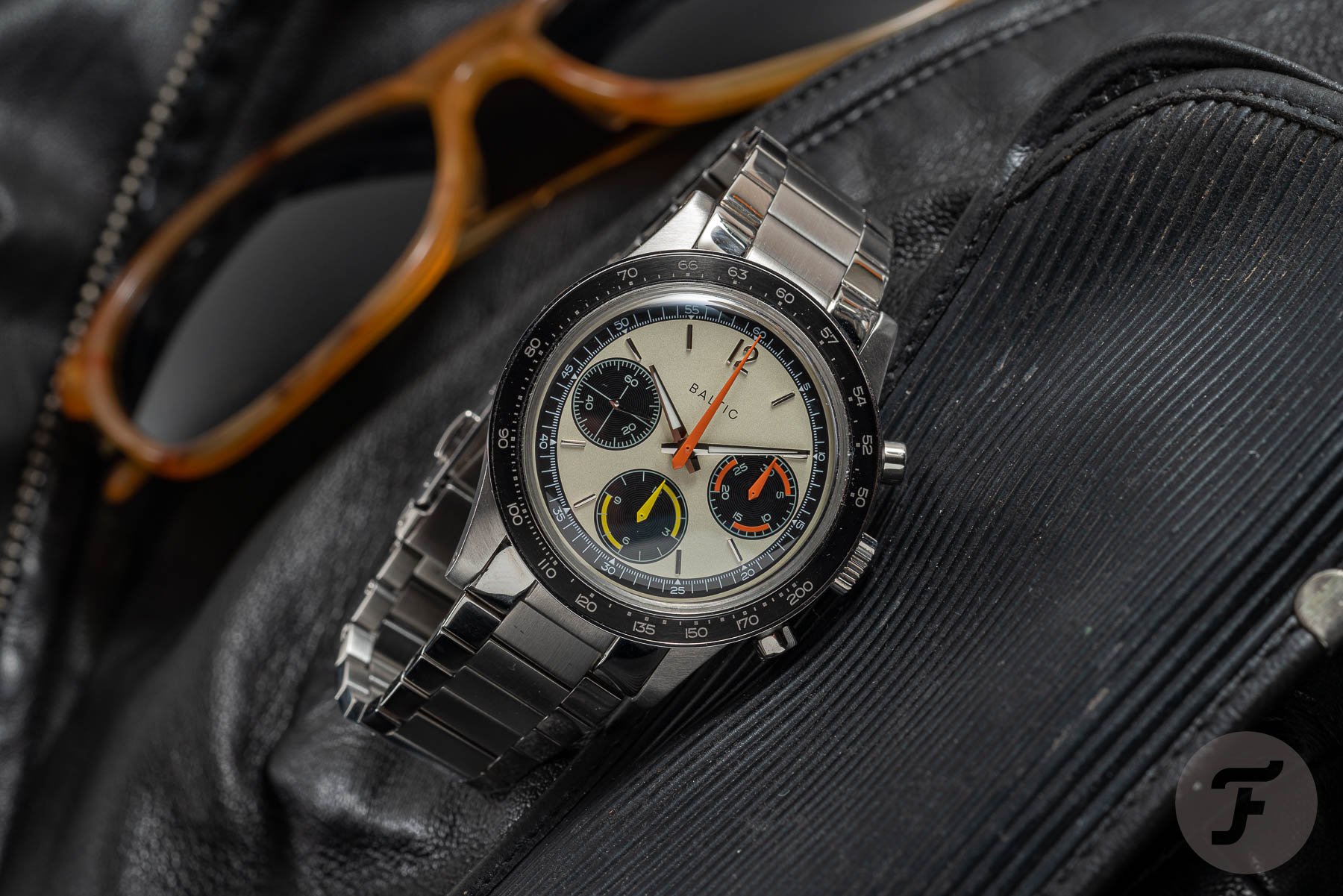 Baltic
One that we all agree deserves a spot on this list is Baltic. The brand has been around for some time now, and in that time, it has gained massive respect from both watch fans and the industry. It has led to a wonderfully varied collection of timepieces that is always growing. Additionally, for Only Watch 2021, Baltic created a stunning chronograph powered by a Venus 150 movement from the 1940s that proved that the impact of the brand goes way beyond the aficionados. Baltic has always surprised us with new creations that stand out due to their awesome designs and clever movements to ensure list prices remain affordable.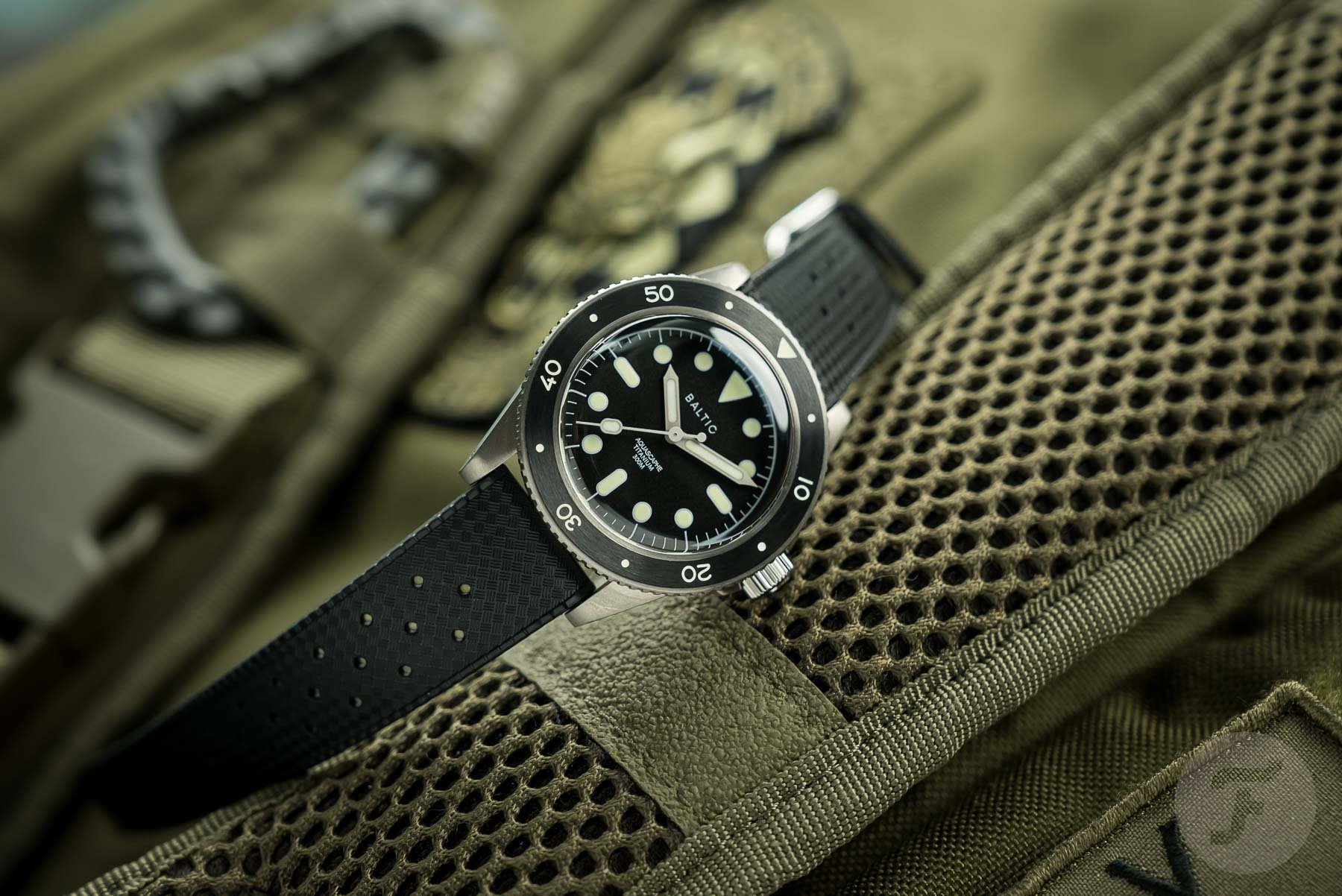 Last year, we saw the perfect proof of that with the introduction of the Aquascaphe Titanium. This hardcore version of the brand's regular Aquascaphe made a lasting impression on many team members. In the end, Thomas reviewed the watch and decided to buy one. It's a watch that is a joy to see every time he wears it. And we got more proof with the Baltic Tricompax. First was the Peter Auto limited edition, followed by beautiful panda and reverse panda versions. While you can argue the originality of the design, I can tell you that these are some impressive pieces on the wrist. These models prove that the end is nowhere near in sight for Baltic. The brand celebrated its fifth anniversary in 2022, and we would definitely love to see more goodness in 2023.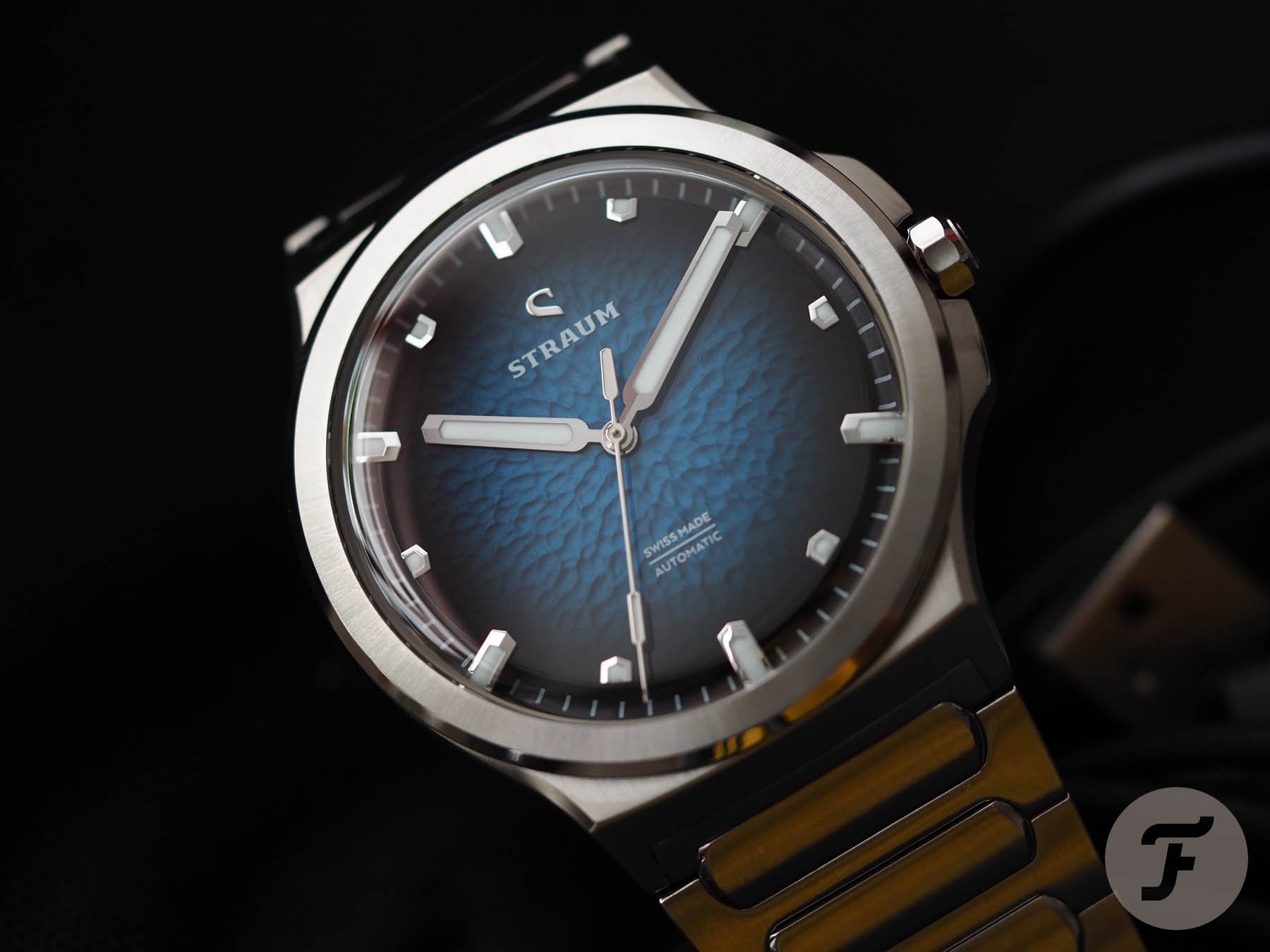 Straum
The Straum Opphav is one of those watches that you will not forget once you have seen it. The piece offers a great minimalist take on a modern sports watch but is injected with great detail. The best proof of that is the spectacular selection of dials that are inspired by Norwegian nature. They jump out immediately with their color and texture. Every aspect of the watch is executed with great care and an eye for detail. And Rob explained in his review of the regular Opphav that the visual trickery that Straum achieves at the €829 price point is impressive: "I didn't actually realize that the chapter ring was a concave bowl that touches the boxy crystal and then swoops down and away from the floating dial edge."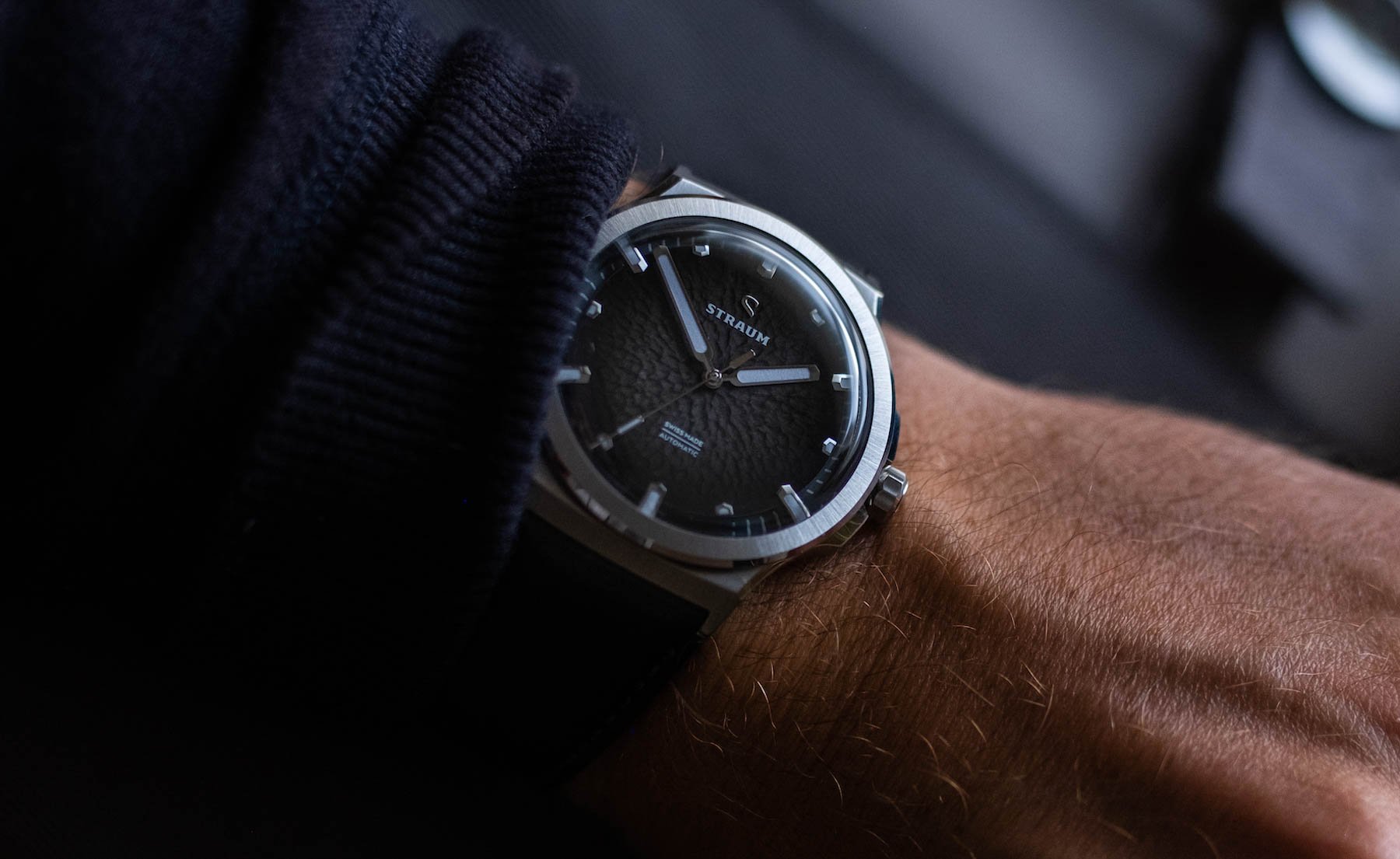 You do not need more proof that is the kind of stuff we usually see from high-end brands. As Dave mentioned in his review of the Damascus steel Opphav (€1,050), the original movement got an upgrade to an Élaboré-grade Sellita SW200-1, proving that Straum not only cares about the design. That also became clear when the brand redesigned and re-engineered its stainless steel bracelet. With the bracelet, the watch turns into a possible buy for me, and the first images show that it looks amazing. While the Opphav is Straum's only recurring release until now, next to the one-off limited edition Rastarkalv, it is enough to wait in great anticipation of what will come next. You know it's going to be great.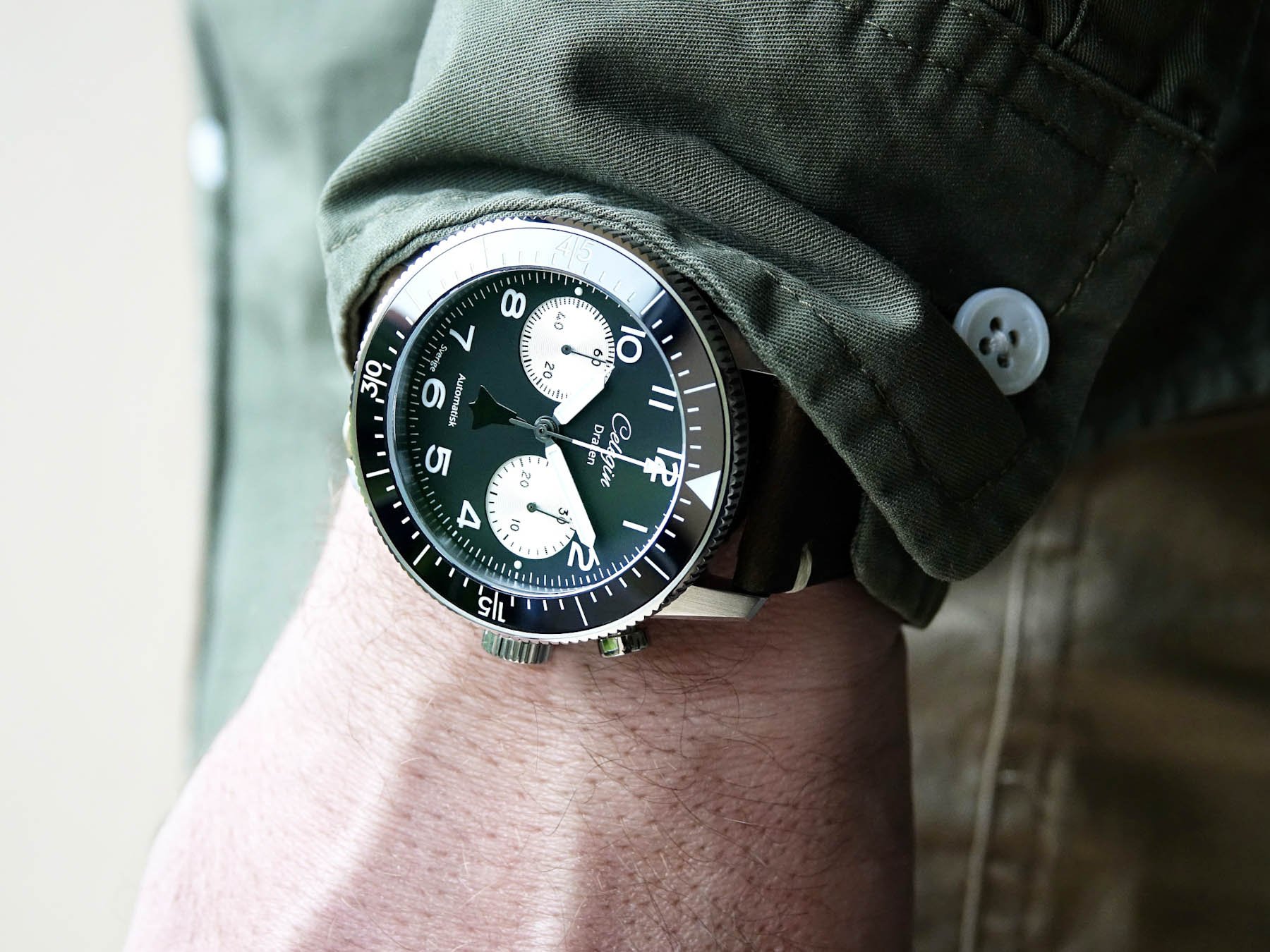 Celegin Precision Timing
We stay in the north of Europe for a bit with Celegin. The brand was founded by Leonard Celegin and has been shown to create some absolutely amazing timepieces that will not cost you an arm and a leg. Quite a few of you understood the magic of Celegin and ordered one of the available Draken, Treudd, Viggen, or Helkonet pieces. For me, the Draken and Treudd stand out as the brand's highlights in terms of both looks and specs. In late 2021, Thor wrote about the brand's Draken, which is inspired by an iconic Swedish delta-wing jet fighter from SAAB. Knowing that Leonard Celegin is a Sinn collector helps explain some of the great details of the Draken.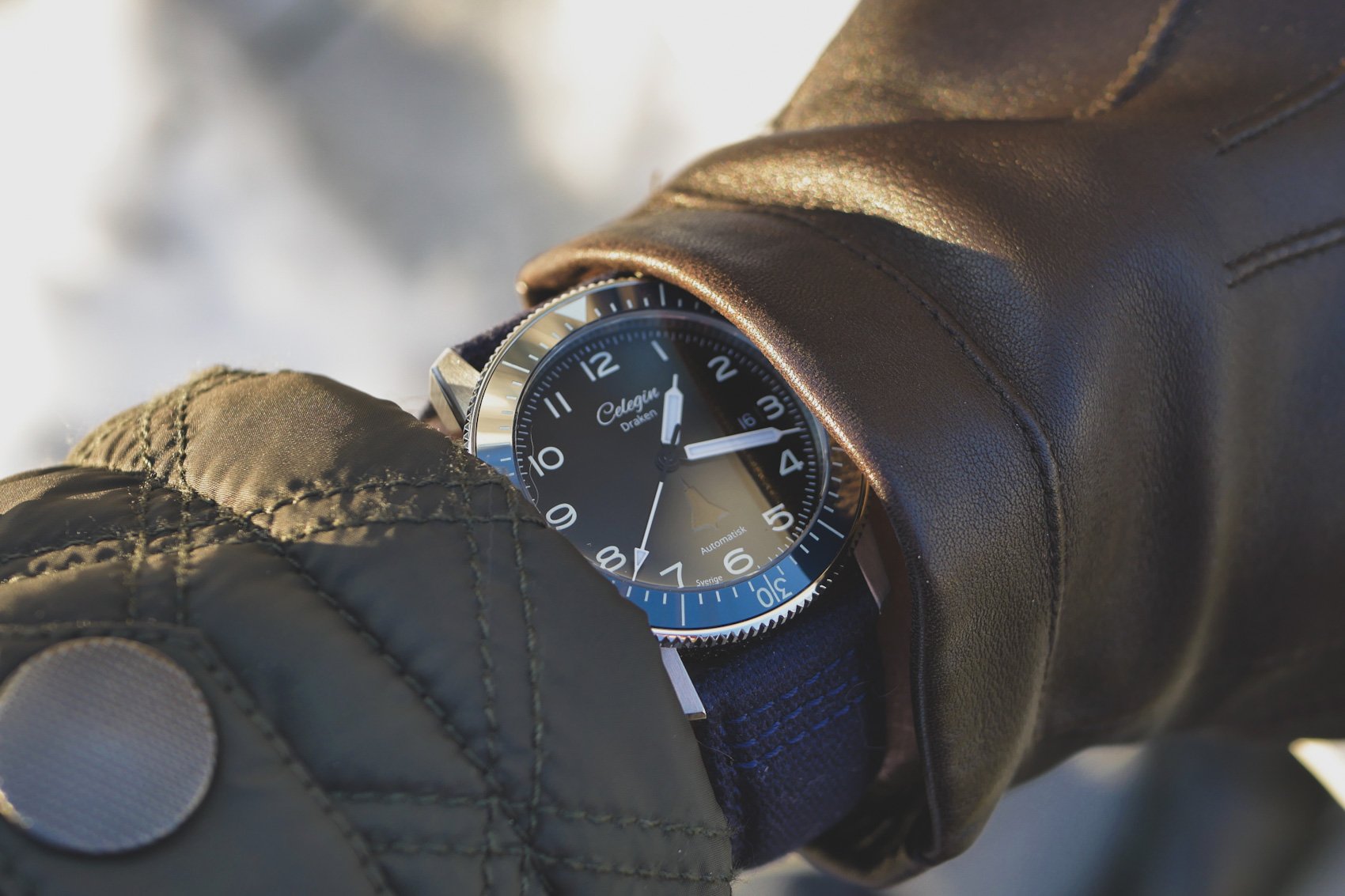 And it's something we also see in the upcoming Draken Chronograph. The watch brings back the look of the vintage Sinn 103B models from the past. I absolutely adore that new model. Thor said in his introduction article that both the Draken S and the Draken Chronograph are priced well in today's market, coming in at roughly €700 and €1,400 for Sellita-powered watches with a great eye for detail. Another impressive release is the brand's Treudd diver. For roughly €700, you will get a 41mm stainless steel diver with a ceramic bezel insert, water resistance to 300 meters, and a Sellita SW200-1. What's not to like? And we can say that of all the models in the modest Celegin collection, which will undoubtedly grow in 2023.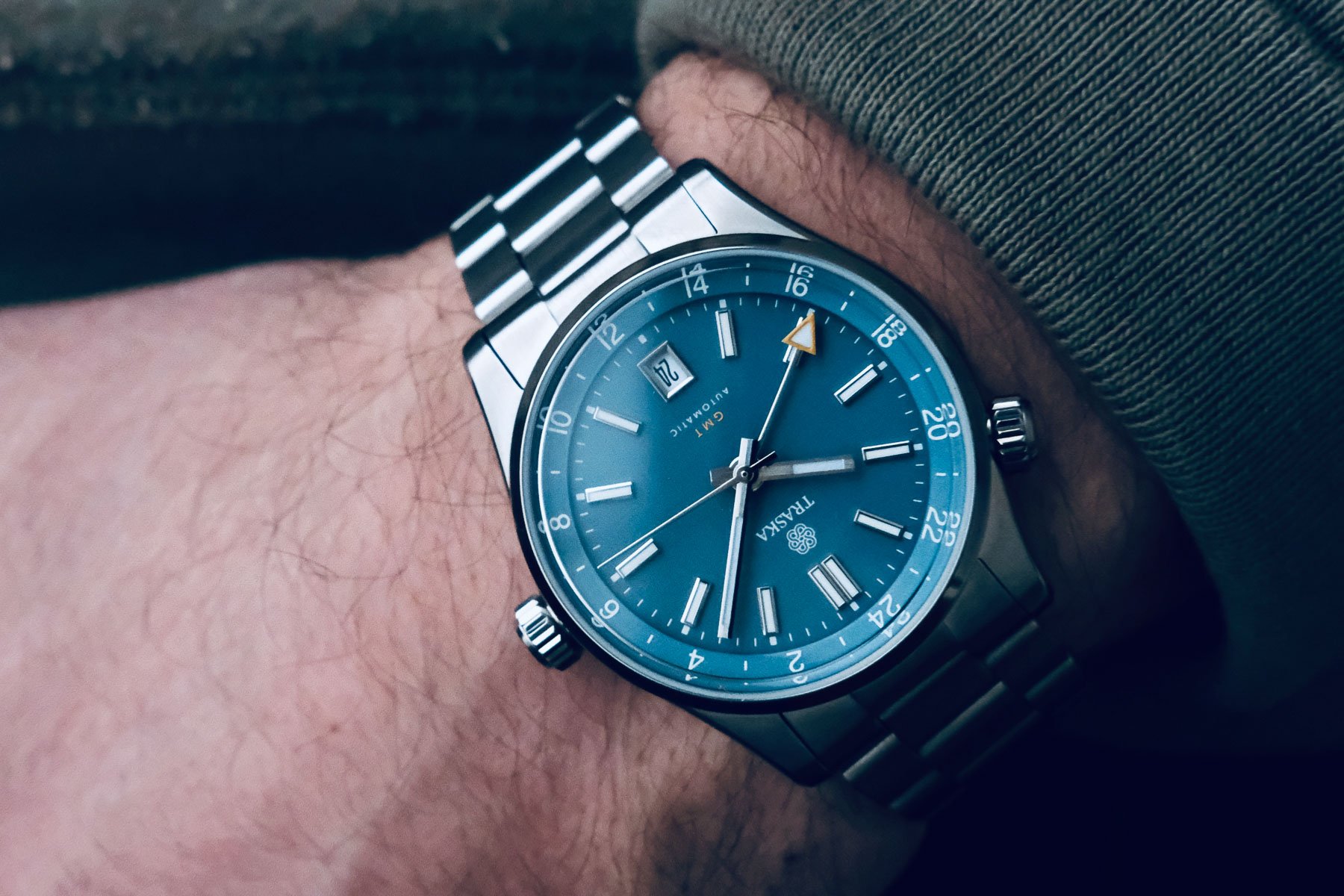 Traska
One of the many American microbrands that has made a name for itself is Traska, founded by Jon Mack. Recently, Vincent Deschamps reviewed both the brand's Seafarer and Venturer models. The latter in particular was interesting to me. Traska's Venturer is one of the first non-Citizen Group watches powered by the Miyota 9075 movement. There is quite a bit of buzz surrounding the movement as it is one of the few "flyer GMT" movements available for watches at a very reasonable price point. What is reasonable? How about US$695? There are not many brands that offer such a compelling package in terms of both technique and design. After all, while a flyer GMT's function might be nice, the watch also has to look good. And this does with its round case shape, two crowns, great dial colors with applied indices, and a contrasting GMT hand.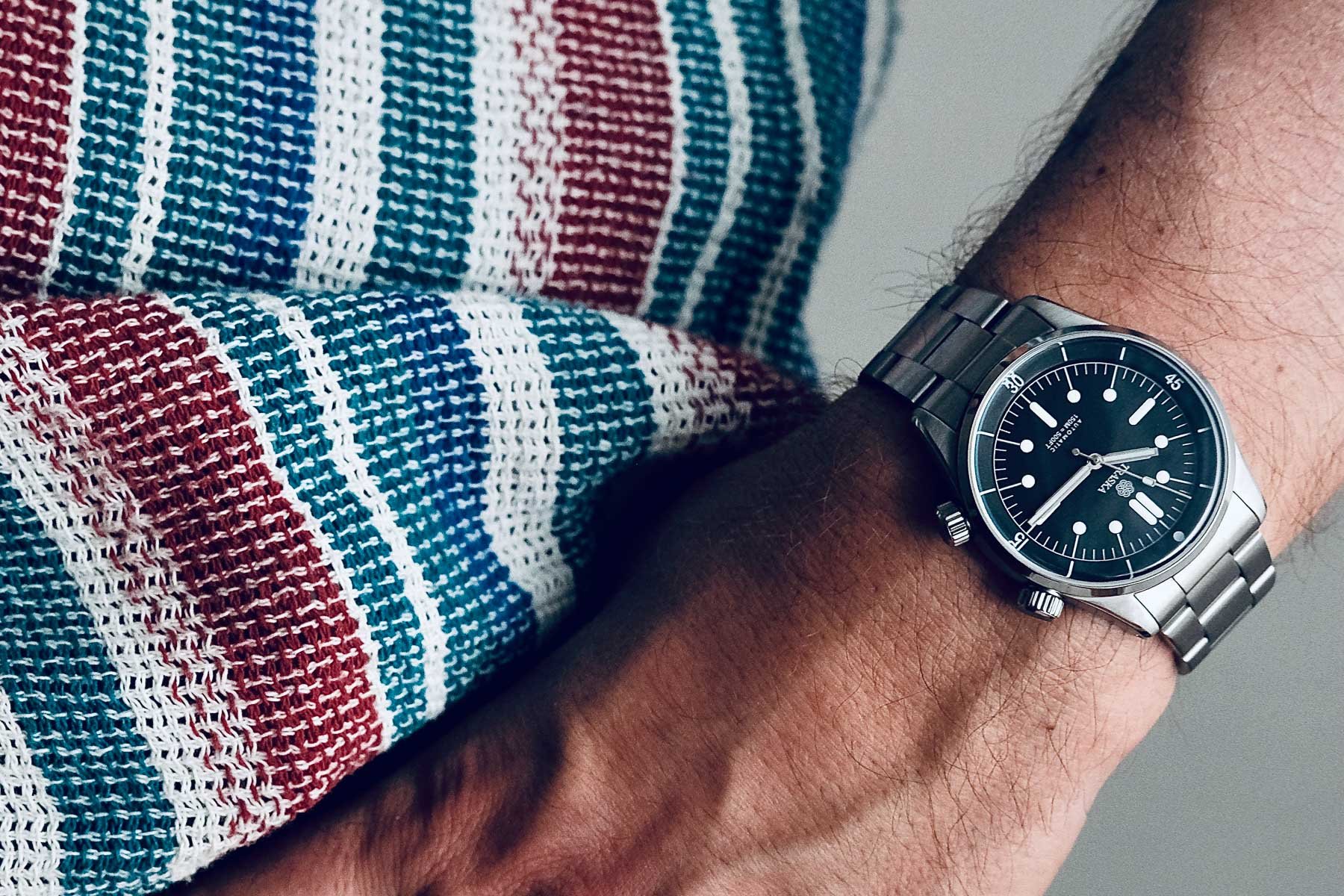 The Traska collection is much bigger than the Venturer, though. Currently, the brand offers five different models in a variety of different dial executions. Additionally, the Summiteer is available in 36mm and 38mm, creating a collection of six models. As mentioned, Vincent also reviewed the brand's Seafarer. It is an homage to dual-crown dive watches of the '50s and '60s. The dial design reminds me of the Serica 5303 diver with its hour markers placed inward on the dial. It is one of the characteristic details besides the double crown and the box-style sapphire crystal. At US$635, it's another great release from the brand, and we can't wait to see what is next for Traska.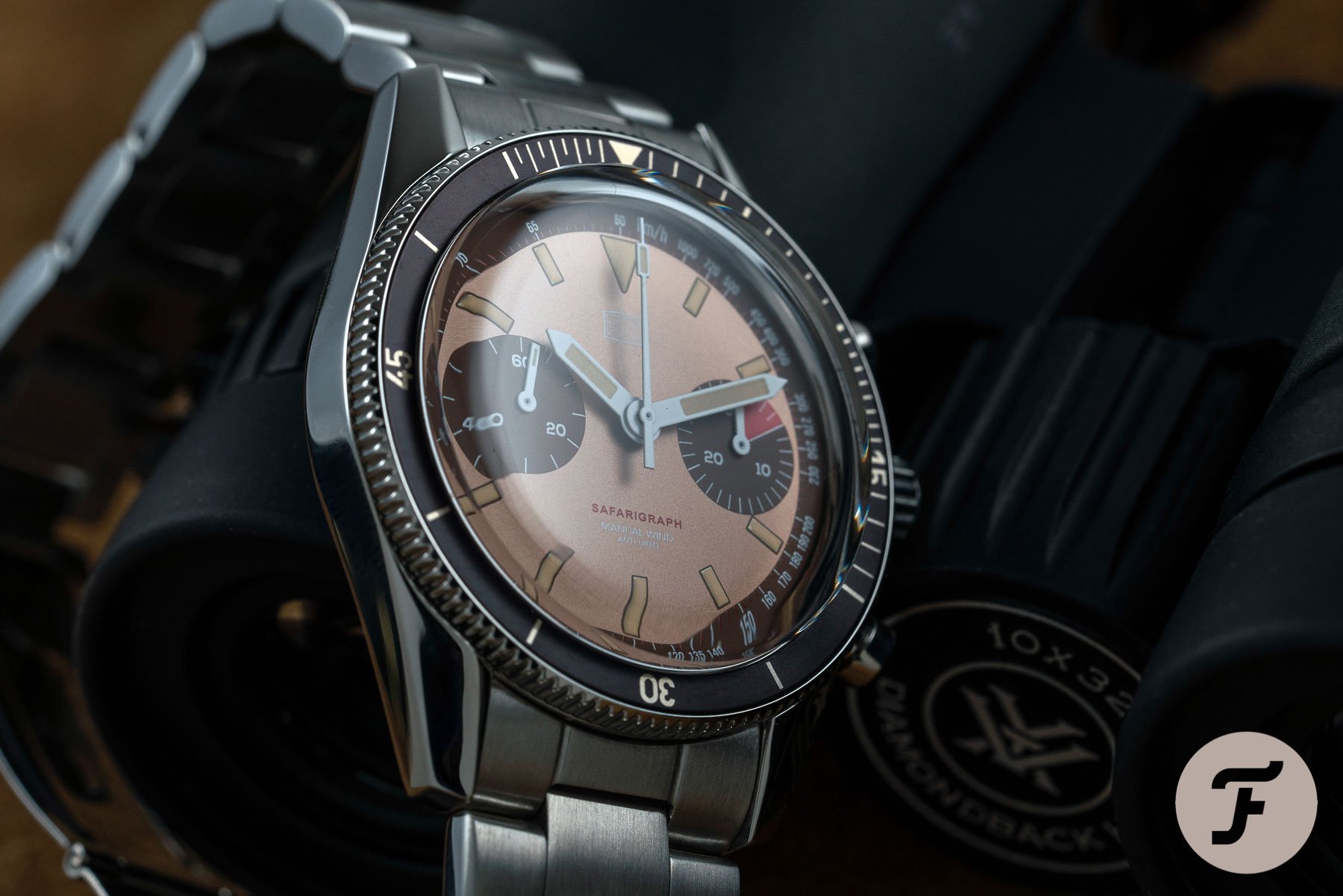 HTD Watches
One of those watches I should have bought when I had the chance was the Safarigraph from the Florence-based brand HTD. The Italian brand has not released a great number of watches yet, but what we have seen was fun, looked great, and sold out quickly. The first model was the aforementioned Safarigraph, which brought back vintage Daytona vibes, and not only in terms of looks. There was a great vintage charm to be found in the rattly bracelet that reminded me of some of the classic Oyster bracelets from the '60s and '70s. Intentionally or unintentionally, it brings a great deal of charm to the Safargraph, which saw a limited production of 50 pieces.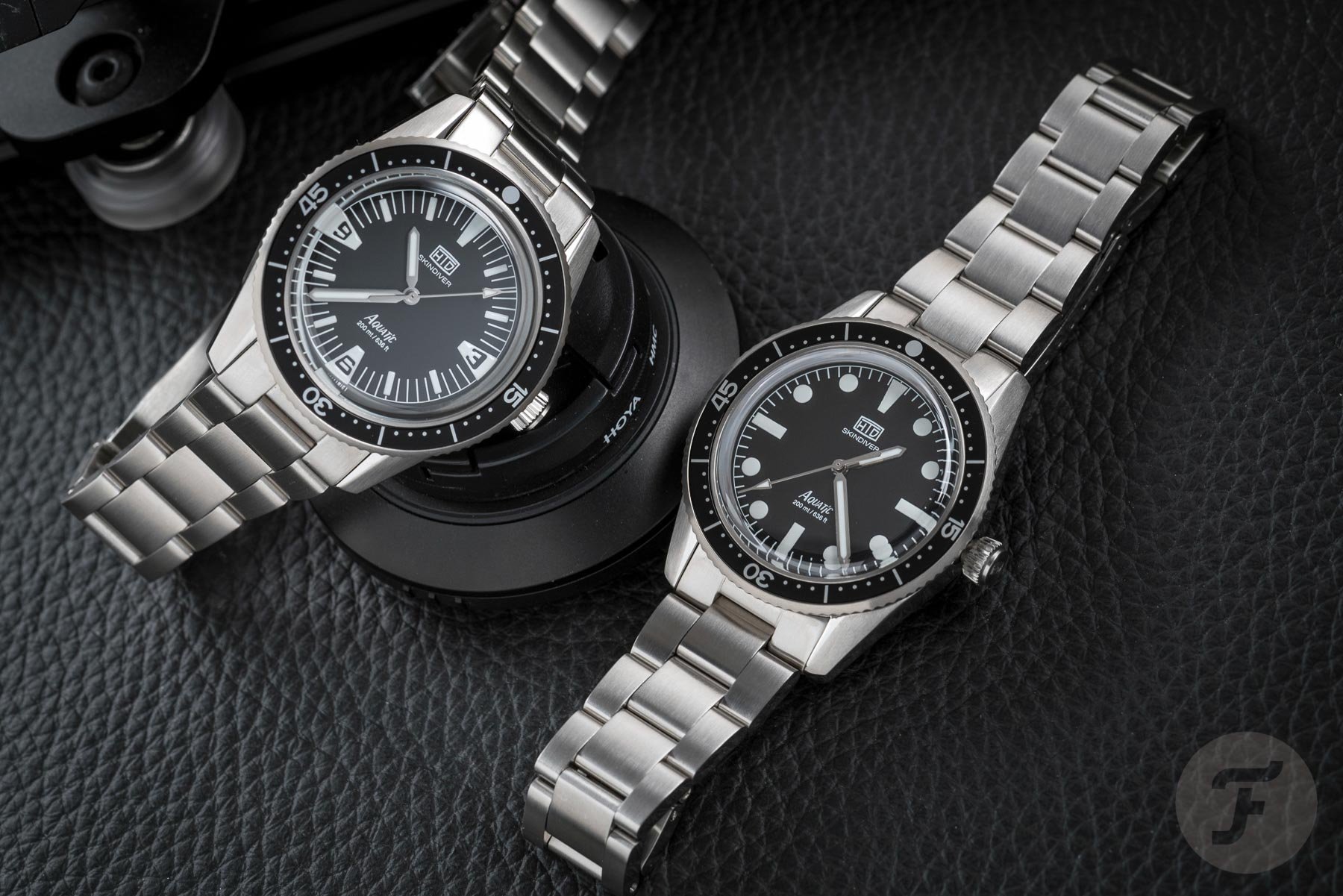 HTD was founded by Federico Del Guerra and Federico Zulian, two Italian designers who met during their studies. Lex explained that the duo set up HTD (Horological Tools Department Design) to excite and even "pull out the best from our soul." We still don't really know what that means, but we do know that the love for vintage watches showed through in the brand's next two releases. Nacho reviewed the Aquatíc Palletoni And SpaceBoy dive watches, which look amazing. They clearly took inspiration from the great skin divers of the past and offer the same charm in design as the Safarigraph. At €750, both models proved very popular and sold out quickly. Current owners even try to sell them at a steep profit. We, in the meantime, are looking forward to what's next.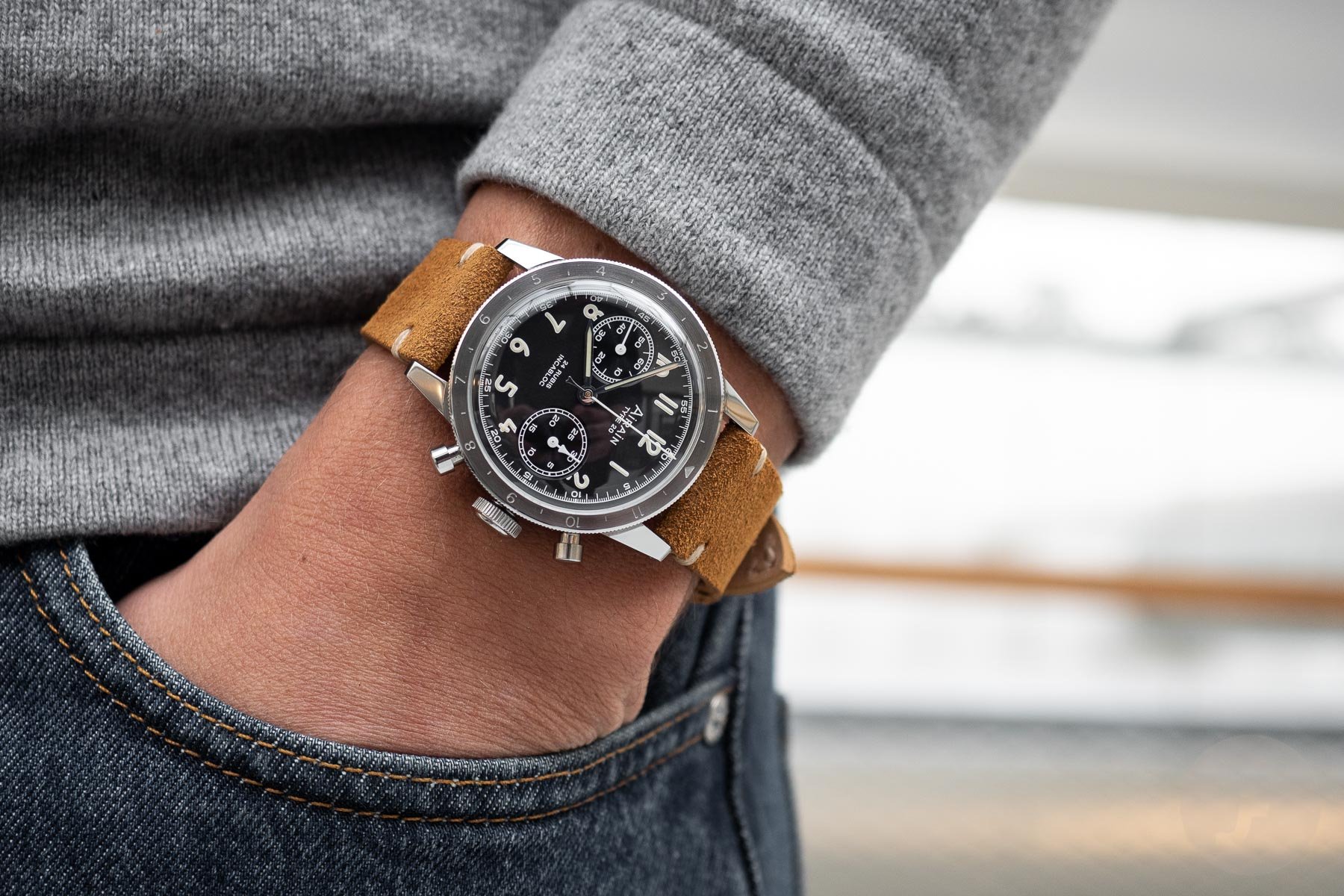 Airain
Another Fratello team favorite is Airain. We collectively love finding out about any next steps that brand refounder Tom van Wijlick takes with his creations. He revived the brand in 2021 and introduced the development of the Airain Type 20. Van Wijlick updated the case size slightly to 39.5mm but very much respected the design of the vintage Type 20. As a result, the Type 20 is one of the best-looking vintage-inspired chronographs on the market today. The first watches were powered by a manually-wound flyback chronograph caliber by La Joux-Perret. For the latest runs, Van Wijlick switched to Manufacture AMT, the department within Sellita responsible for high-end movements. AMT could provide the crucial flyback function that La Joux-Perret no longer could since delisting the 7733 movements. The switch shows Van Wijlick's dedication perfectly.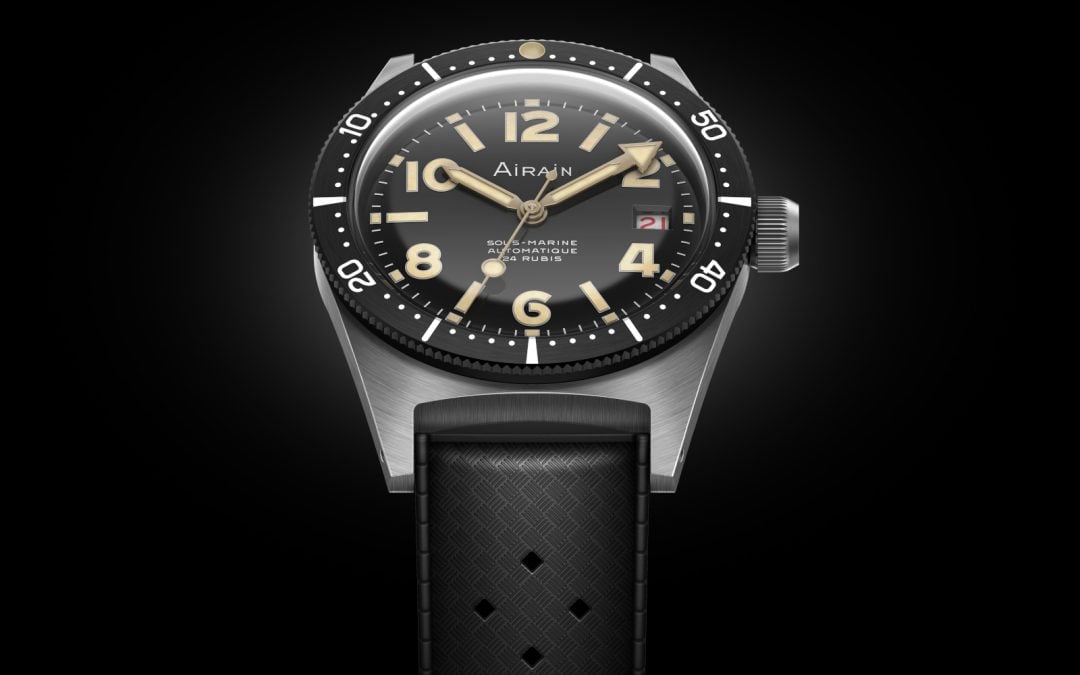 Another series that will make many fans happy is the Airain Sous-Marine. This series of classic skin divers also perfectly respects the design of the past. On top of that, Van Wijlick gives his community of fans the chance to provide input on the development of the watch. As a result, every little detail was well thought out, making this 37.5mm stunner of a retro diver available for pre-order at €1,550 on the brand's website. But we know there is more goodness to come in 2023.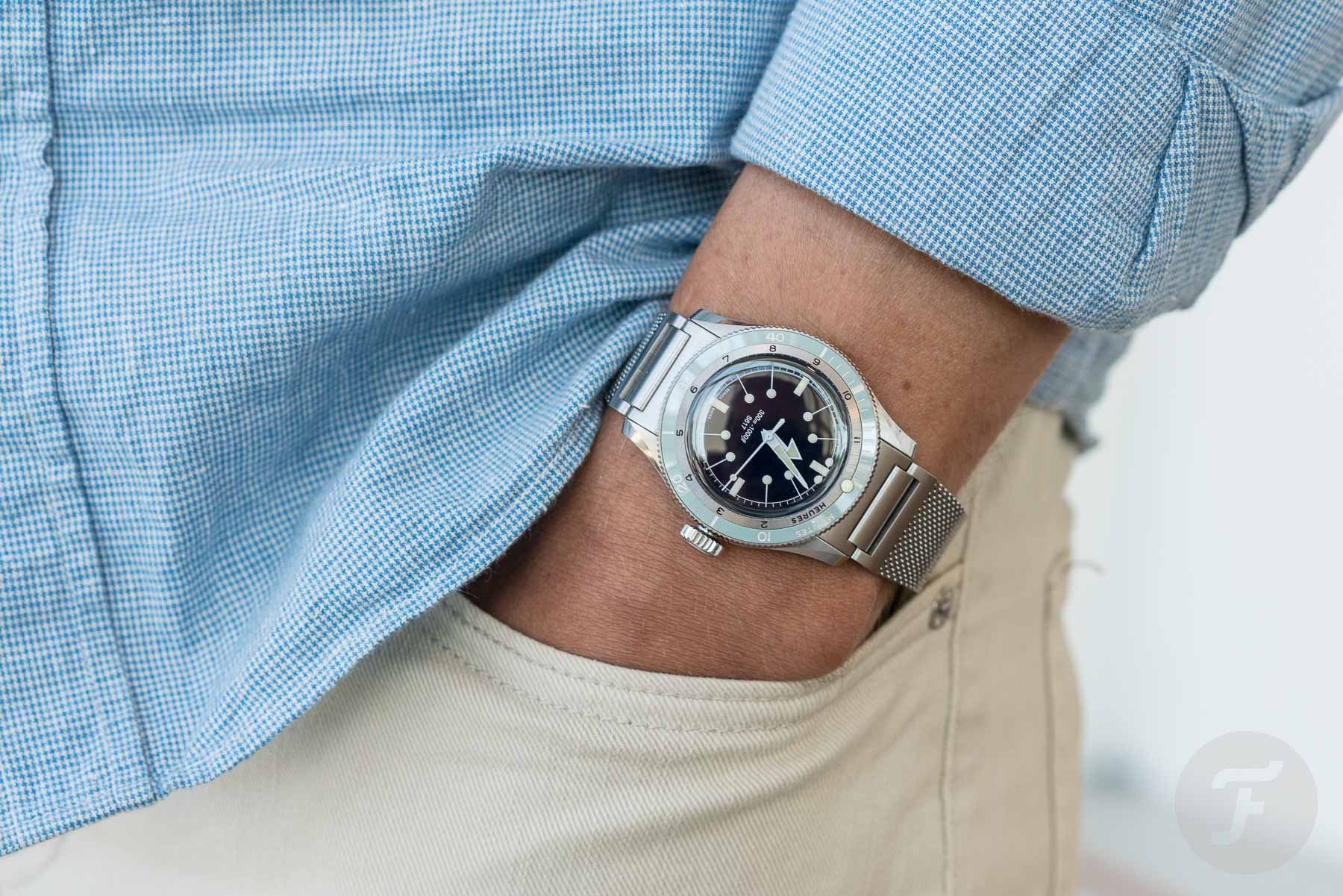 Serica
Another brand we always expect great things from is Serica. The French brand has graced us with some really well-designed timepieces that are rooted in the past but bring a modern twist in design and execution. Serica founder Jérôme Burgert has a great eye for design, and it shows in the three different timepieces he has developed for his brand. It started with the charming 4512 field watch. The follow-up was the brilliant 5303 diver, which introduced a sports watch design characterized by its classic looks and inventive quirks. After introducing the black and white version, Burgert brought out a beautiful blue version that many fans liked the best of the three. My colleague Daan ordered one, and it looks great on his wrist.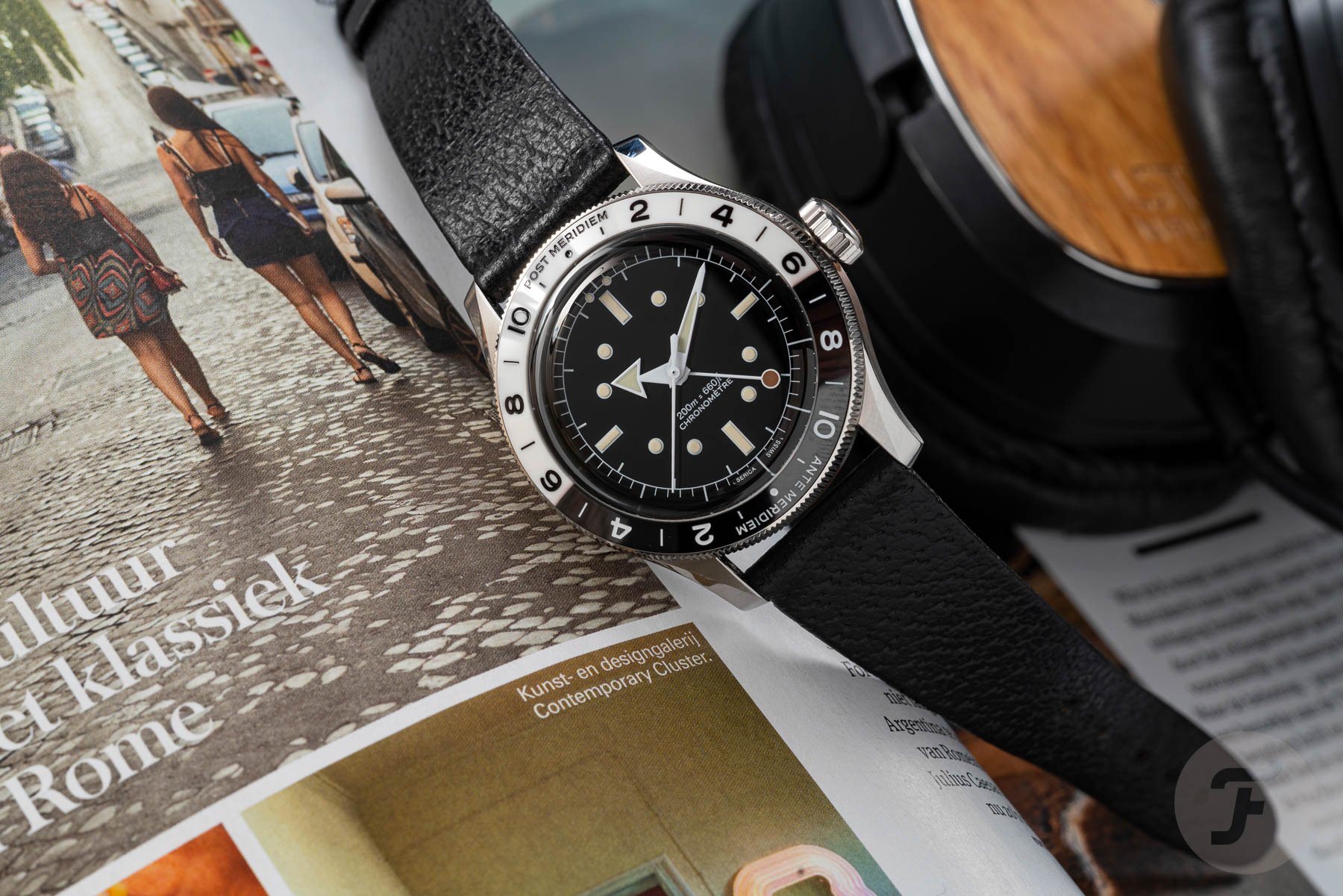 With its ceramic bezel and characteristic dial design, the 39mm 5303 was the foundation for the next model in the brand's lineup. With the 8315, Serica introduced its original take on a classic GMT watch. The watch doesn't feature a regular 24-hour bezel but a double-12-hour bezel instead. The day/night division is not at the regular 6:00 AM/PM markers either. The GMT hand is a lollipop hand, and the placement of "ante meridiem" and "post meridiem" is the subject of debate. But at the end of the day, the debate is theoretical. If you love the look of the 8315, you are much more likely to take these quirks and embrace them as part of the design. Speaking of which, I would love to see the 8315 on a bracelet. And I also can't wait to see what colors will be next. Hopefully, we'll see the answers in 2023.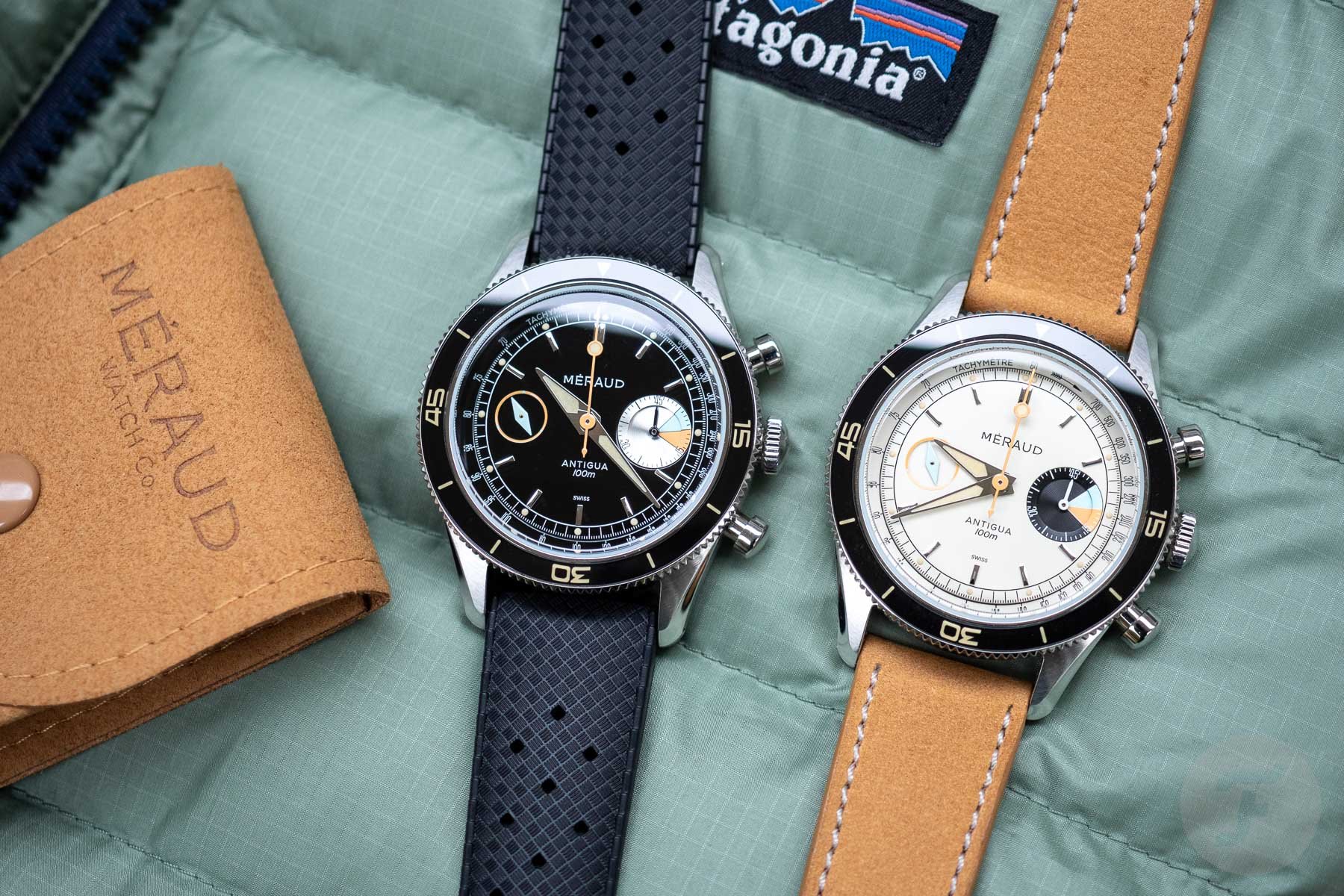 Méraud
A very nice recent surprise came in the form of the Méraud Antigua chronograph watches that Daan reviewed not too long ago. They are actually still available, and after seeing the models up close, I can honestly say that they look stunning and are a great buy. But Méraud started in 2018 as a Kickstarter project by Belgian brand founder Stijn Busschaert. The result of that was the Méraud Bonaire, a series of classic dive watches inspired by the Blancpain Fifty Fathoms. Those sold out in a flash, but after that, the brand remained quiet for some time. Fast forward to 2022 when Busscheart visited the Fratello offices and showed his new duo of watches, the Antigua maritime racing chronographs.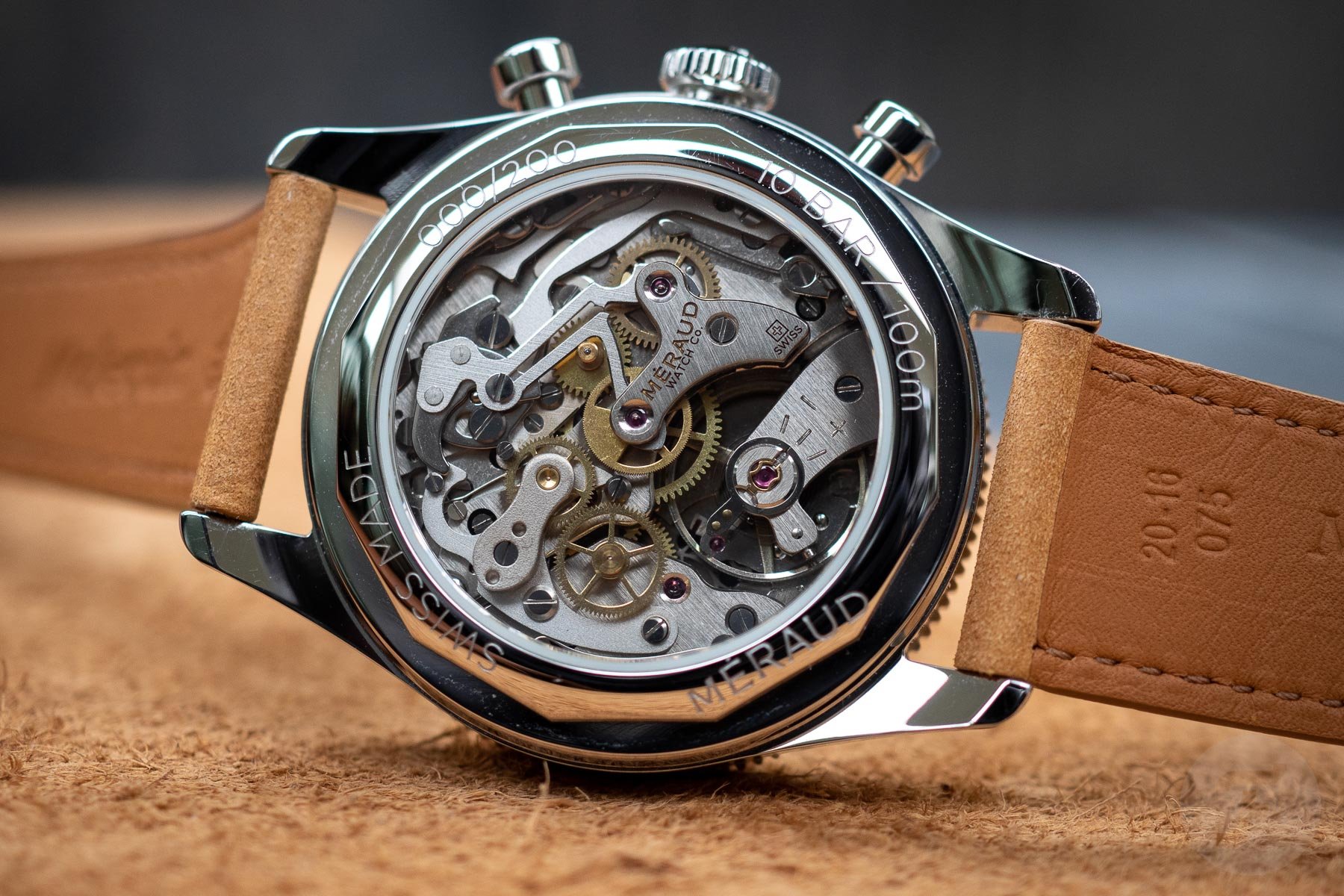 These classically styled chronographs stand out immediately with their colorful presence. The chronograph counters are vibrantly executed in orange and blue and look great in combination with the orange chronograph hand. This hand contrasts nicely with the black dial and creates a great summery vibe with the cream-colored dial. Inside the 40mm case, you will find the reason why it took so long to develop these watches. Busschaert wanted a special manual-winding movement for these pieces, so he put in the effort to track down NOS Landeron 248 calibers. Both colors come in a limited run of 100 pieces and are available for pre-order at €1,750. I can honestly say that the level of detail of these pieces is impressive. It's why we can't wait to see what is next in 2023.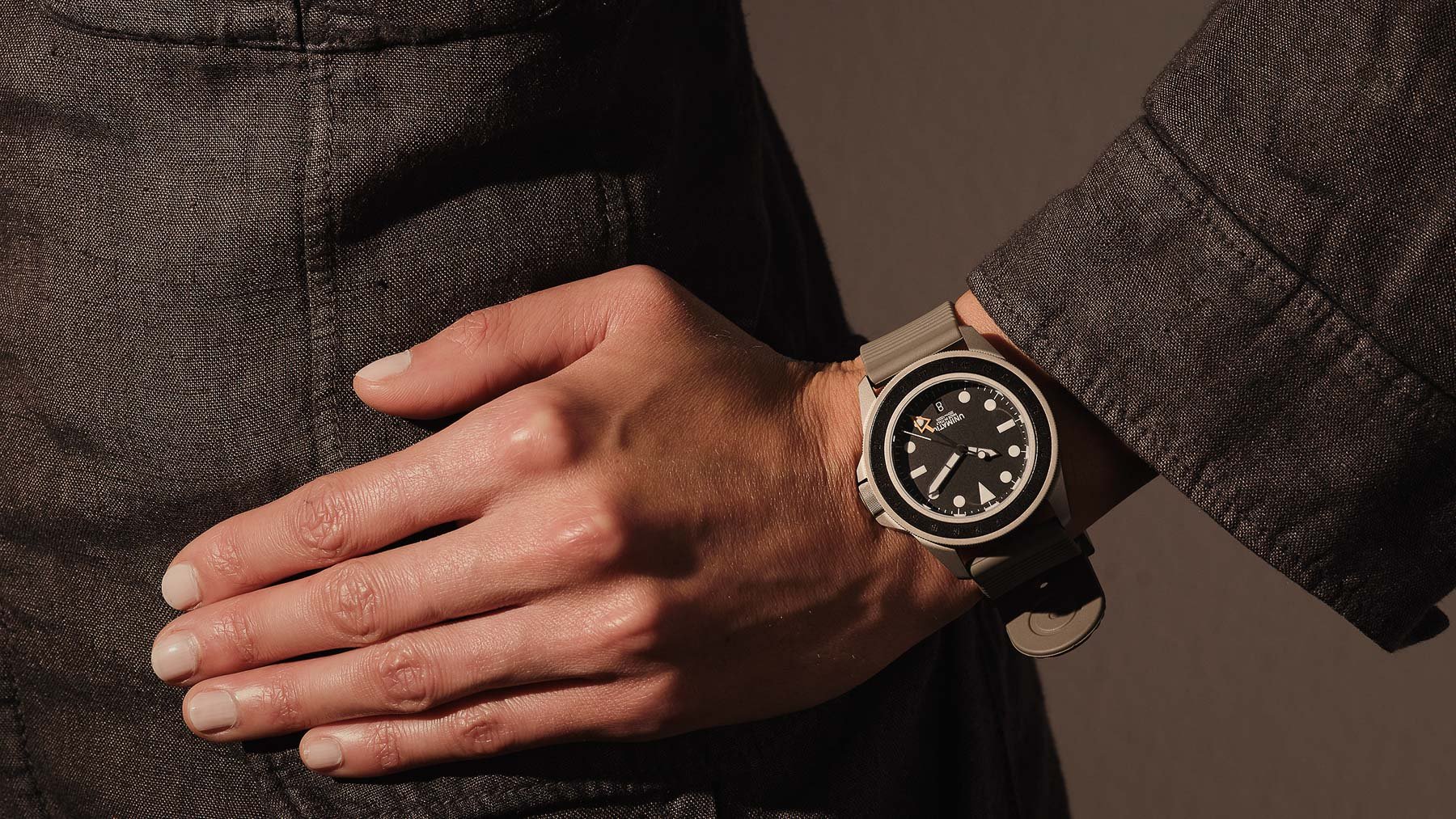 Unimatic
If you know me, you knew Unimatic had to be on the list. The Milan-based brand has built a solid collection of four models and releases new iterations of those models very frequently. But last year, we saw an increase in the number of GMT releases based on the brand's popular Modello Uno. And that is where the most interesting development for 2023 is. I would love to see more Modello Uno GMT models and eventually pick one up. The first signs were impressive with the Hodinkee version from two years ago. But after that, it was quiet on the GMT front for a while.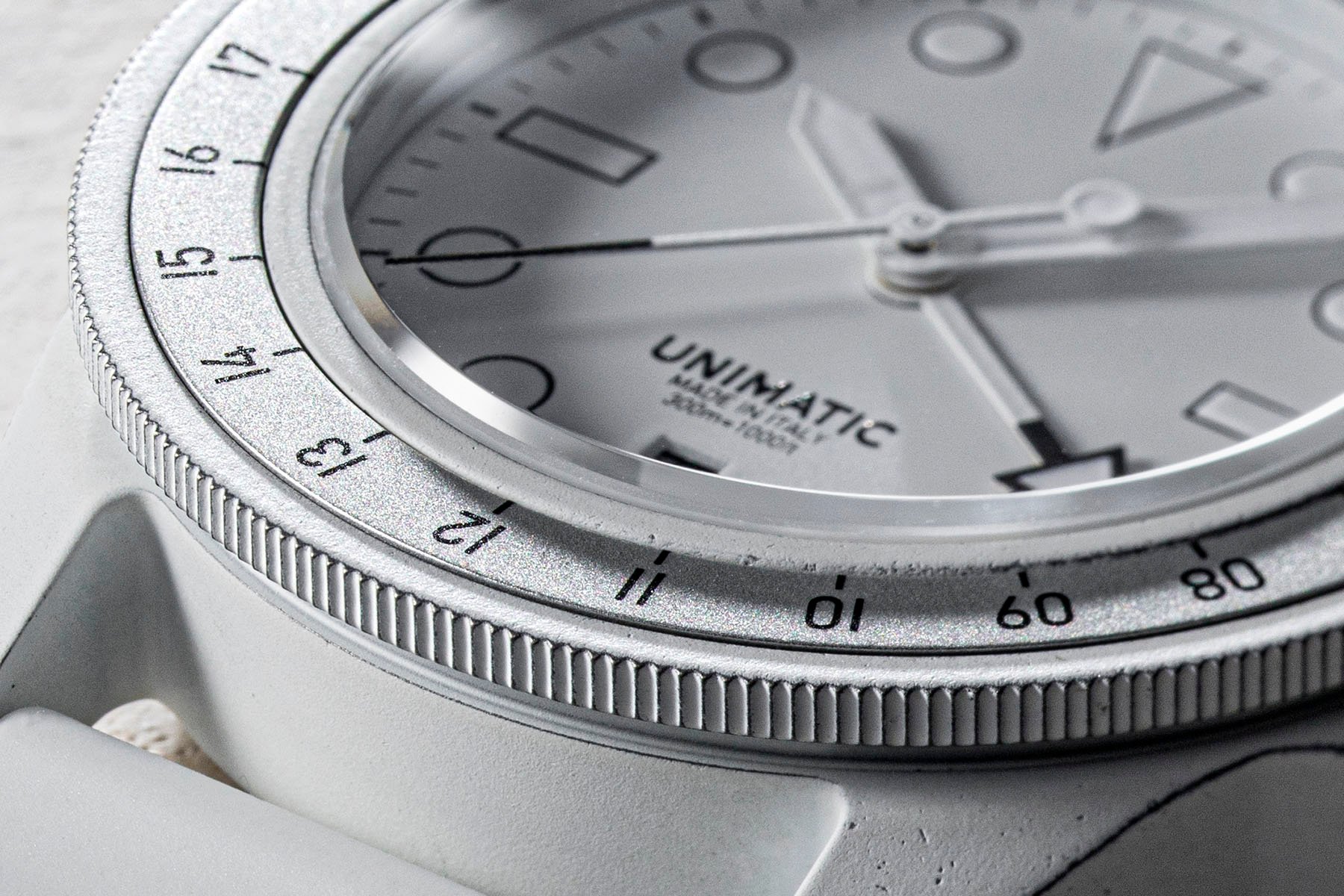 That all changed with the introduction of the brand's first series of titanium watches. Among them was the stunning Modello Uno U1S-TGMT that I adored. It added a much-wanted GMT functionality to the Modello Uno diver by equipping the watch with a Swiss ETA 2893-2 Top Grade Élaboré GMT movement. The Grade 2 titanium case and the brand's distinct design made for a great watch. Another highlight from last year was the Modello Uno U1S-GMT-RR "Arctic Fox," which was created in collaboration with Revolution. The white Modello Uno GMT is another stylish addition to the brand's archive. It leaves the question of what is next for the brand. I can't wait to find out.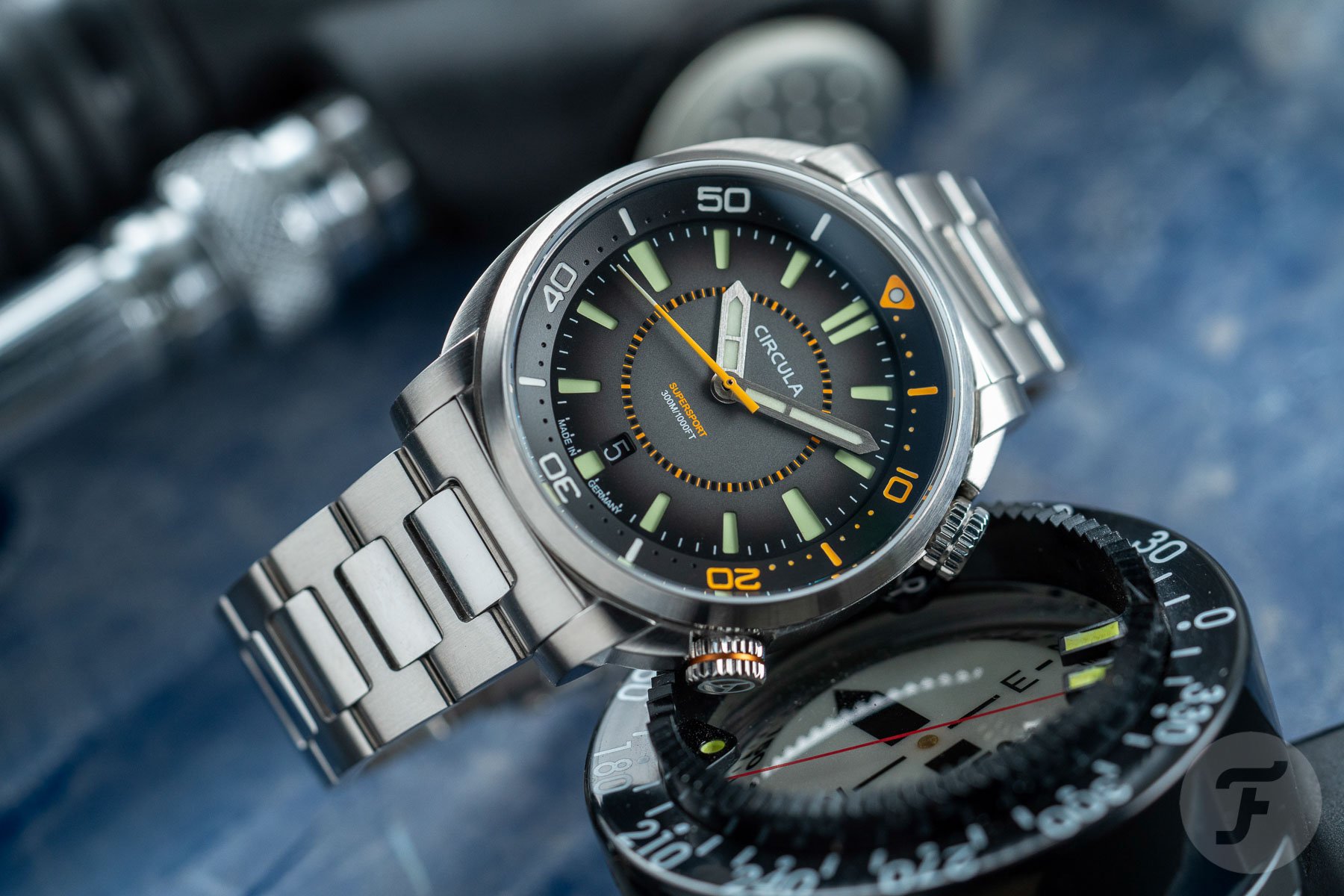 Circula
The last entry on this list is the German brand Circula. The brand is based in Pforzheim, a German city famous for its jewelry and watchmaking industry. It's the city where Glashütte Original has its famous dial-making facility, and it's also where this brand has been based since 1955. Circula was founded by Hans Huber, but over time, the brand disappeared. In 2018, Hans Huber's grandson Cornelius brought Circula back to life. Over the last five years, Cornelius has managed to put the Circula name out there and impress us with watches that show great attention to detail. Lex reviewed the brand's SuperSport, which you can check out here.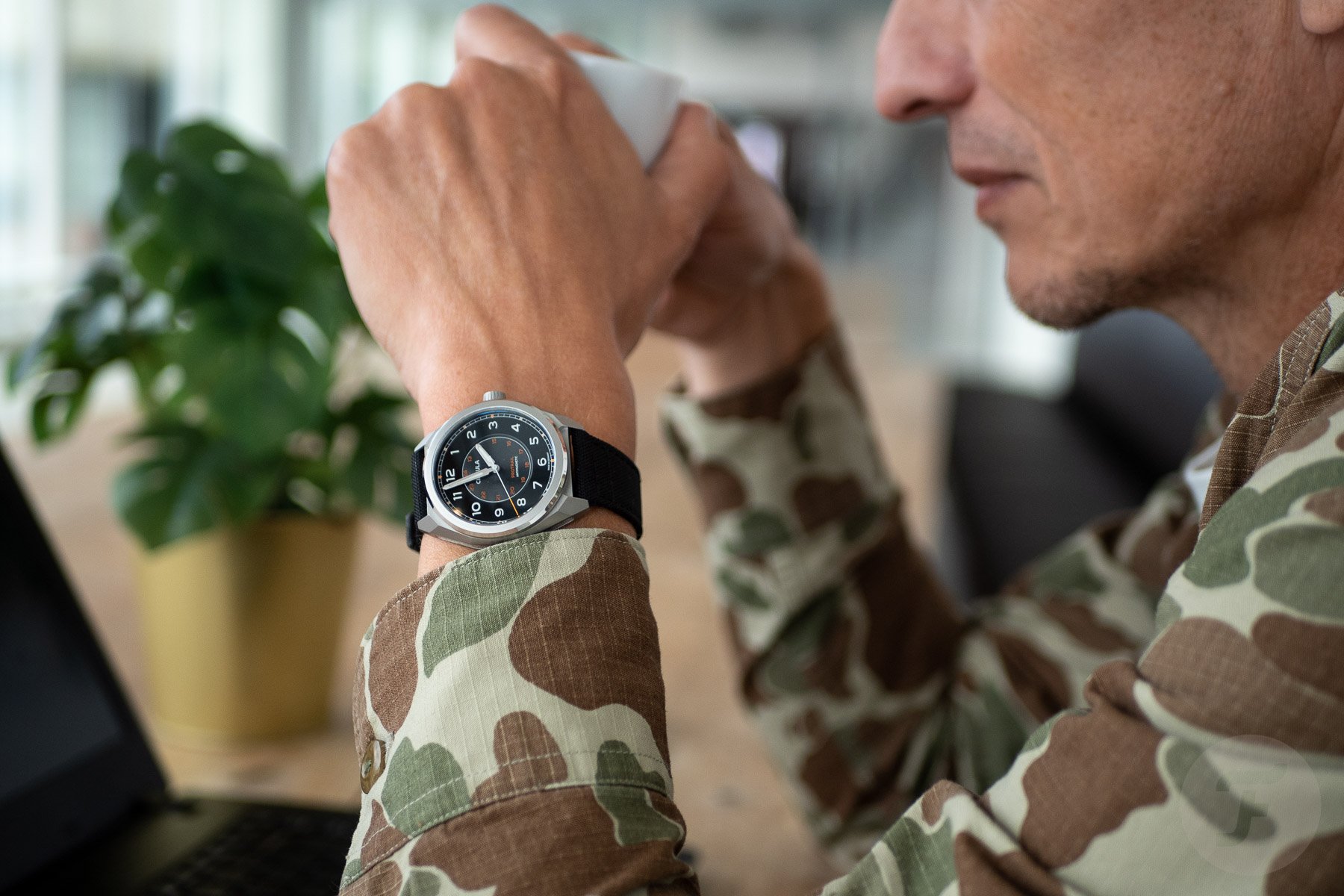 This Super Compressor-style diver was created with the help of Uhrforum.de users. The result was a very capable and colorful diver that stands out immediately. But this is just one part of a reasonably sized collection by the brand. Another highlight is the ProTrail Automatic that Lex wore for a Coffee Corner Watch Talk installment. This modern field watch comes with a 40 × 46 × 12mm case that looks great. But the brand currently has a pre-order of that same model for the Old Radium Limited Edition, and that looks stunning. At €899, it is one of the early highlights for this German brand that will undoubtedly have more in store for us.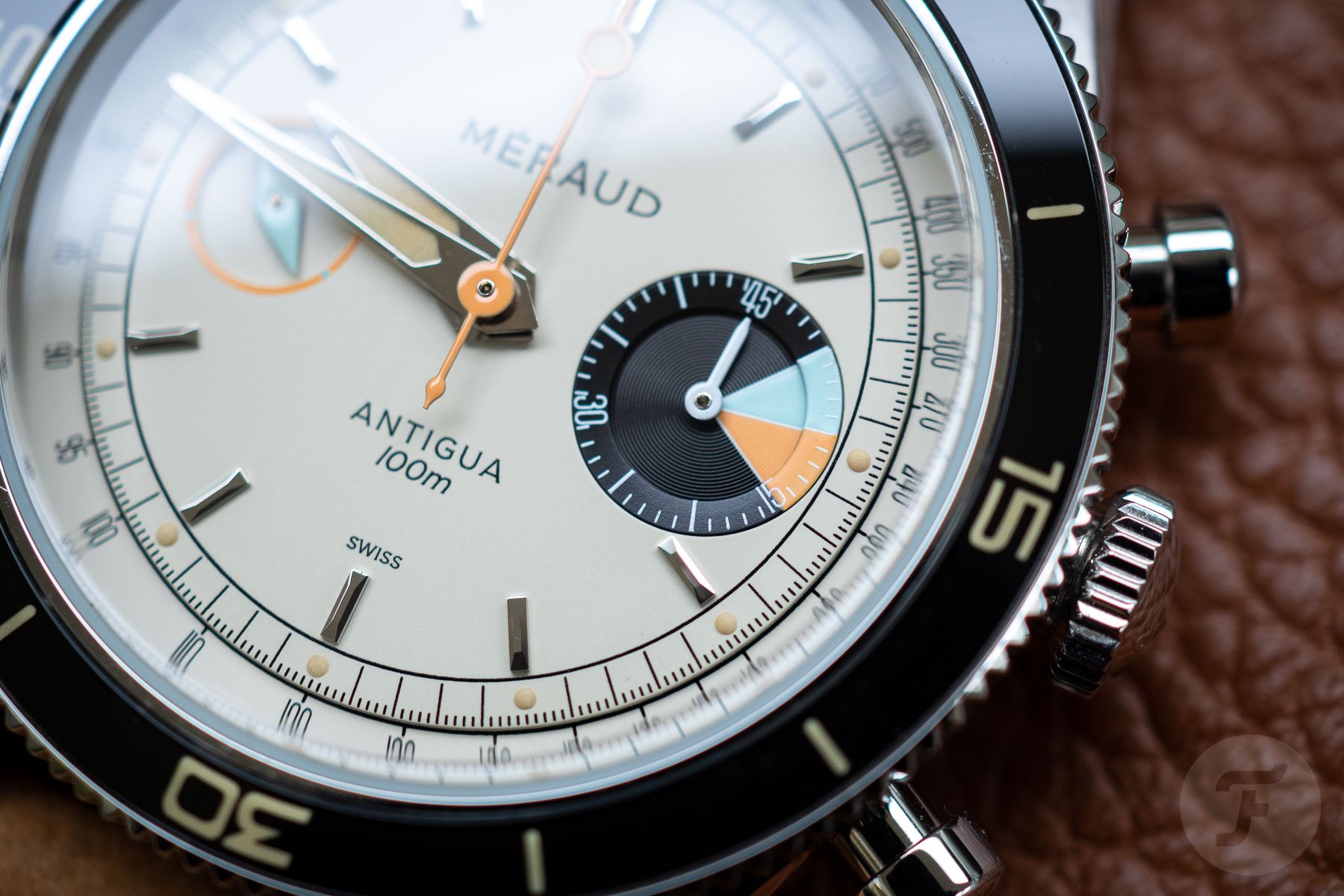 Final thoughts on the best microbrands in 2023
There you have it — a list of 10 brands that we would love to see more from in 2023. Of course, this list could have been a lot longer. With the abundance of smaller, interesting brands, plenty of great things will come. If last year is any indication, we will be surprised in 2023 by many great releases. Now I turn the question over to you. What are the smaller brands that you expect a lot from this year? Have you already seen some first releases that impressed you? Let us know what your favorites for 2023 are in the comments section below.