Watch Trends For 2023 — The Top 5 That We Think Could Take Hold This Year
Some are low-hanging fruit, and others would make our dreams come true
It's time to start making predictions for this year! With LVMH Watch Week 2023 already in full effect, it might seem like we're late to the game. Still, it's always fun to share what we hope and expect to see in terms of watch trends. What will brands hit us with this year? And will the new introductions actually have the power to influence us? It will be fun to see what the industry will deliver and what hits we won't be able to pass up. In that light, we thought we'd make a list of our expected trends for 2023. Some of them build on the trends we saw last year or the last few years, while others might turn out to be too far-fetched.
But before we jump into this year's predictions, let's take a look back at last year's biggest trend. What stood out the most in 2022 was the insane amount of new GMT releases. Notable ones include the Rolex GMT-Master II "Destro," the Parmigiani Fleurier Tonda PF GMT Rattrapante, the Tudor Black Bay Pro, the Longines Spirit Zulu Time, and, of course, the Seiko 5 GMT series. And we're not even talking about the smaller independent brands that graced us with some great GMTs. Some great examples are the Serica 8315 GMT Chronomètre, the Unimatic Modello Uno U1 GMTs, and the Yema Superman 500 GMT models. Some of these watches were among the most popular releases of the year, so it is safe to say that 2022 was the year of the GMT.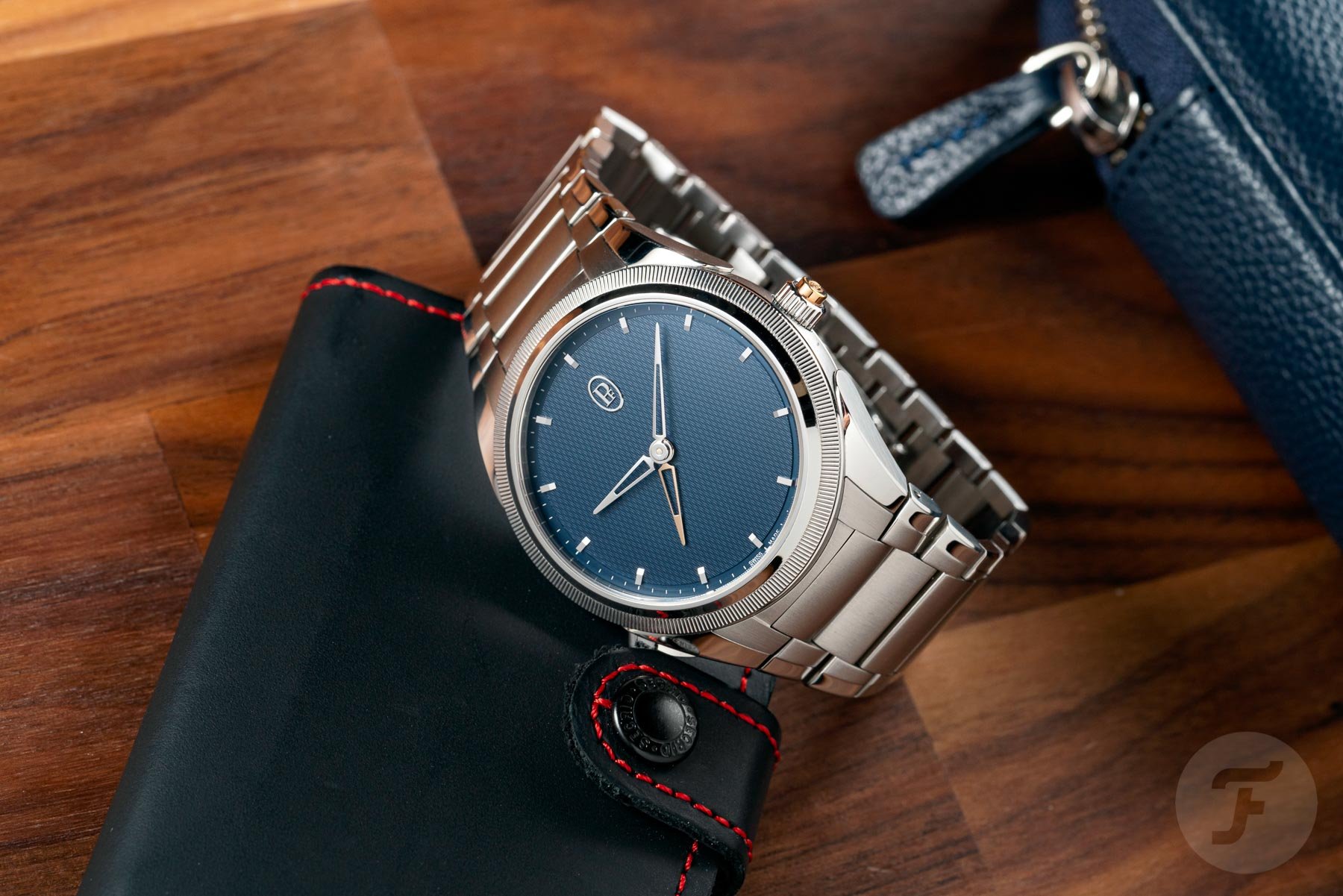 Looking at the trends for 2023
Though the GMT ruled them all, there were other trends too. Some other standouts were the technological development in the world of chronographs and the number of brands that introduced a series of colorful dials following Rolex's Oyster Perpetual collection from 2020. We also saw a celebration of multicolored dials and watches, with Alain Silberstein's collaborations with Ressence and Louis Erard as great examples. And the French maestro continues his success with a collab with Bell & Ross that was just announced last week. There were many more trends, of course, but we're looking ahead instead of looking back.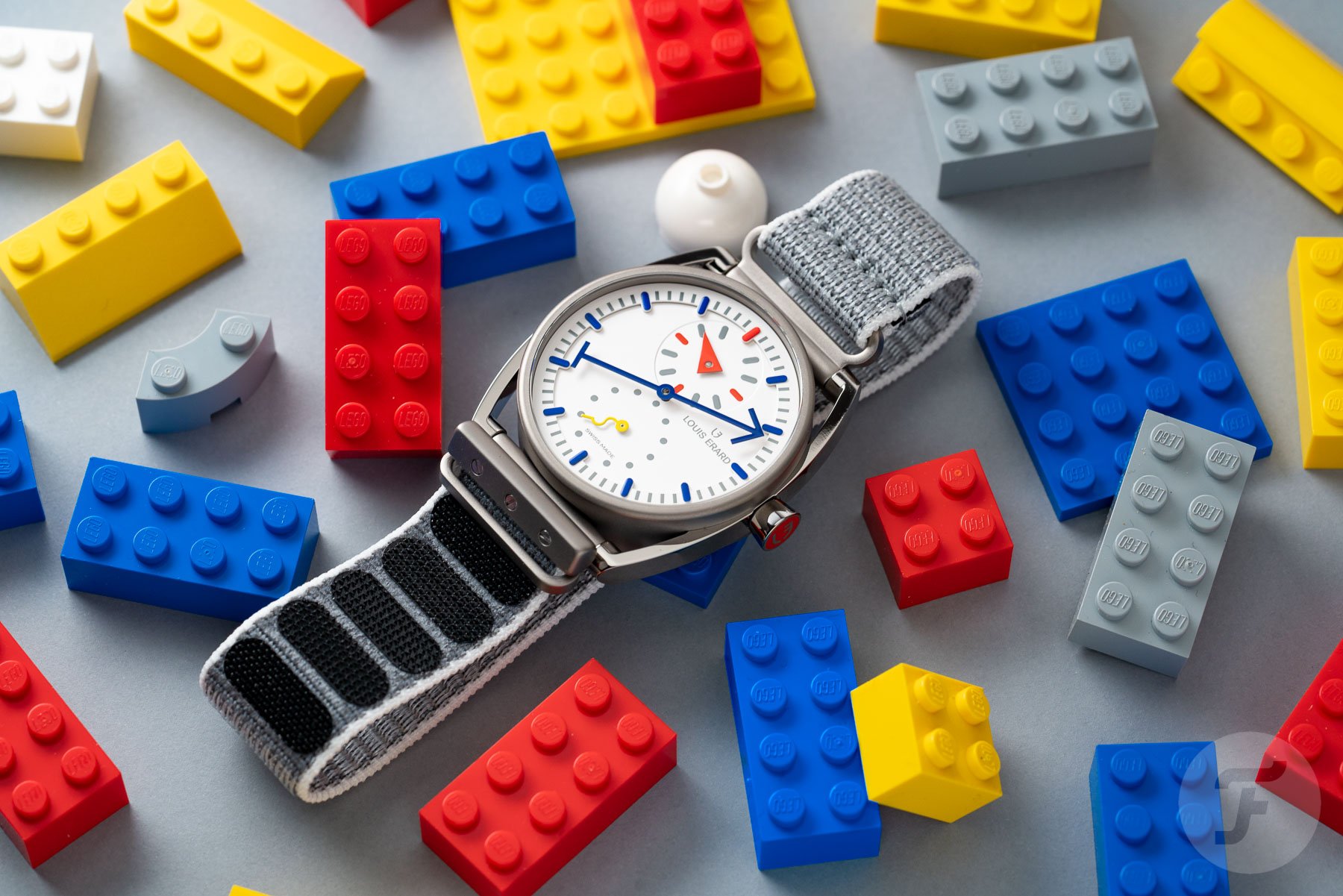 So what about the trends for 2023? As I mentioned, some are low-hanging fruit that is easy to pick. Others are things that we would love to see happen, but we understand that they might not. That's why this list of five trends is definitely one that we bring to you with a smile. Nothing about this is too serious, although we will be very serious if we see any of these take hold this year. Now, without any further ado, let's jump in and find out what we feel could be the watch trends for 2023.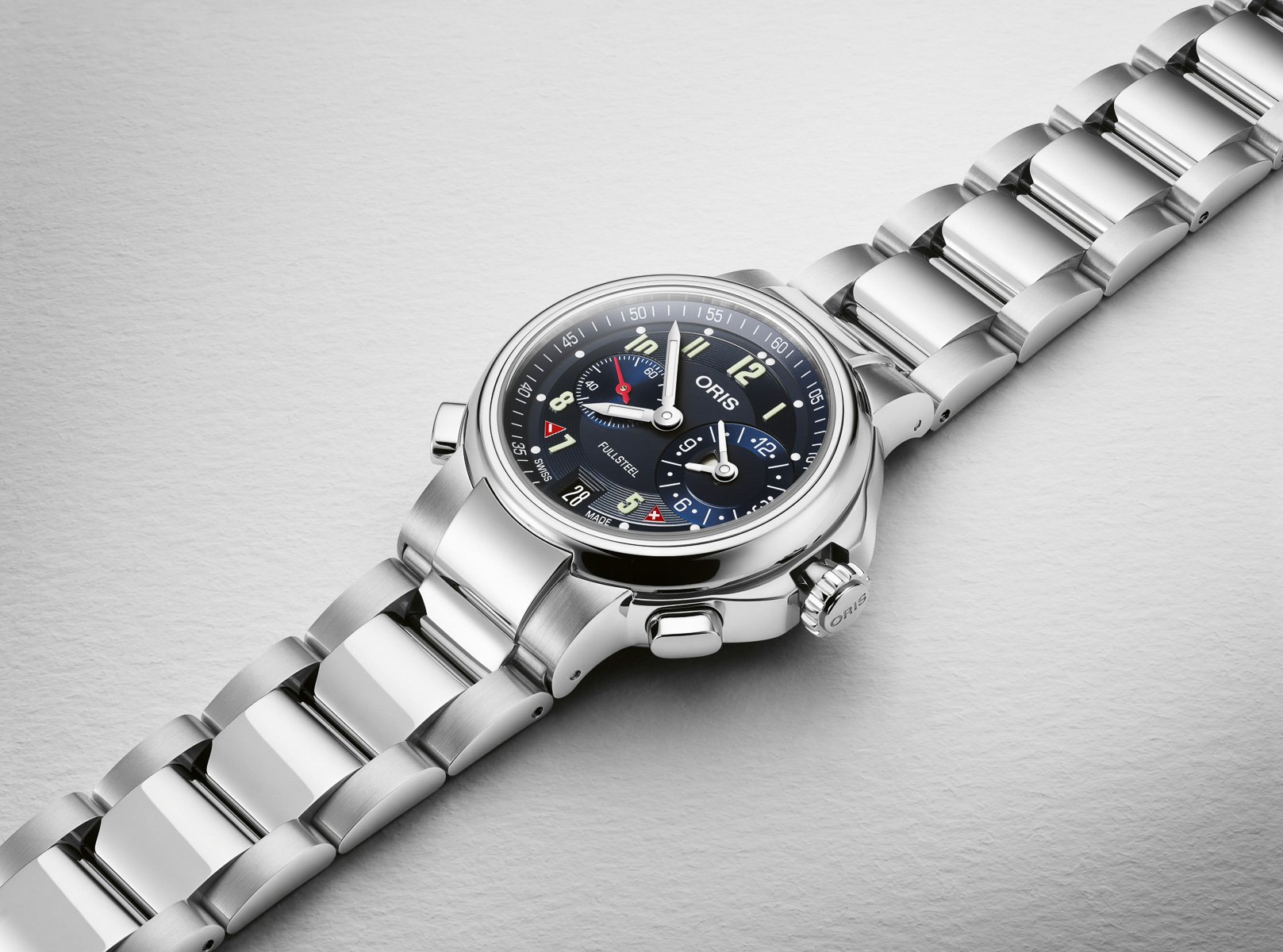 1. The glorious return of '90s design
Just like fashion, watch design is cyclical. With "vintage" being the magic word in our daily diet of watches, we see a lot of designs from the 1950s, '60s, and '70s return every day. And we have also seen the return of some of the greats from the 1980s in the past couple of years. But what about the 1990s? Are they still too recent to be relevant for today's focus on vintage designs? Up until now, there haven't been many brands that have tapped into their vaults of gems from the '90s. And are there even iconic designs from that decade? Back then, we already saw that the decades that came before it had a big influence on brands' releases. Vintage was all the rage in the 1990s too, as it turns out.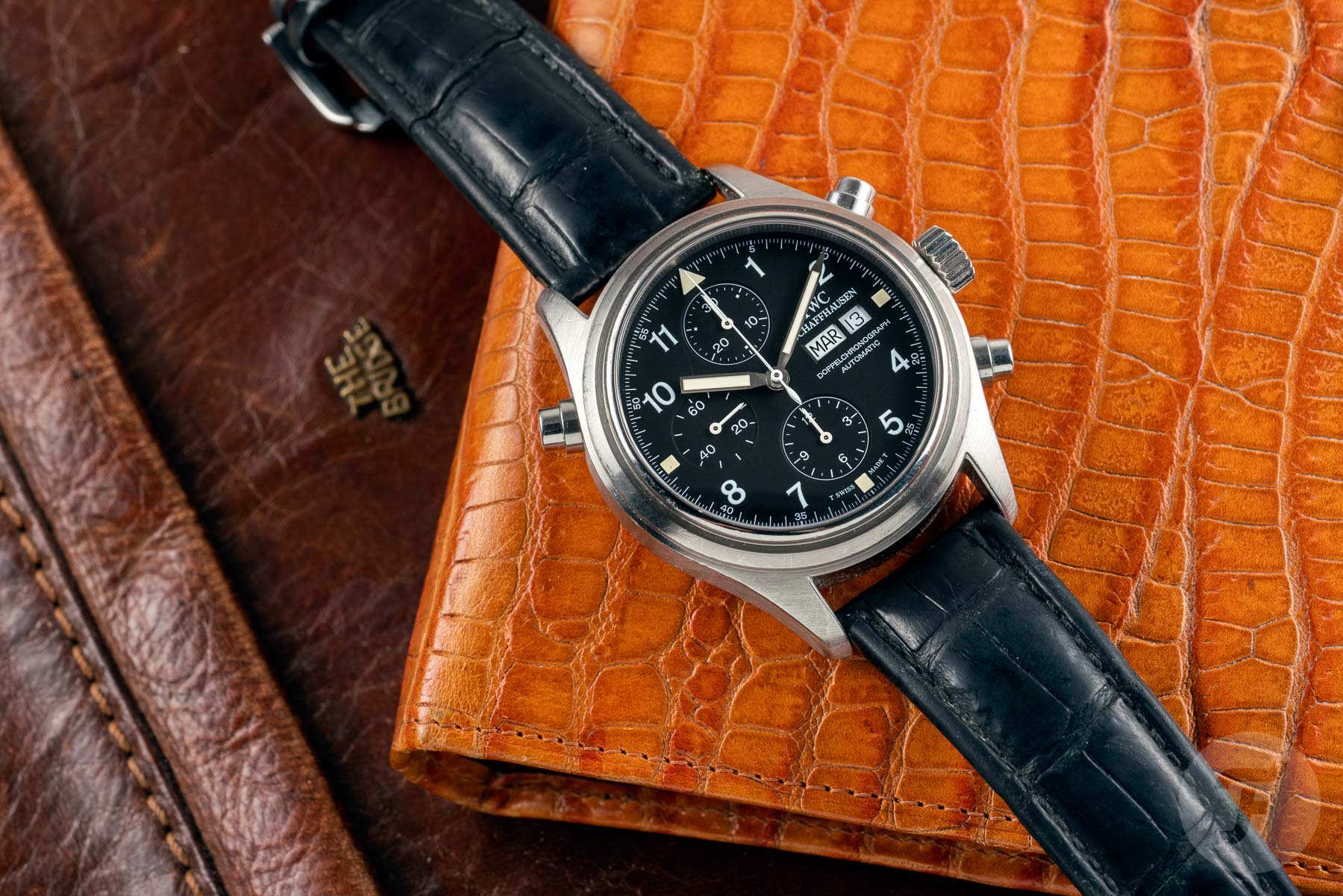 That said, there are definitely watches that are a great example of the style of the 1990s. We saw the first example of that with the introduction of the Oris Hölstein Edition 2022. The remake of the Oris Worldtimer from 1998 was a first taste of a possible revival of the 1990s. What about a return of the TAG Heuer Kirium? It's another great staple of that decade. Having said that, many watches that were successful in the '90s have already been updated through the years. The Seiko SKX series, the Omega Seamaster 300M, IWC Pilot's series, and the A. Lange & Söhne Lange 1 are all still available in modern versions. But wouldn't it be great if we just got a couple of glimpses of the glorious designs of the 1990s? I'm ready for it!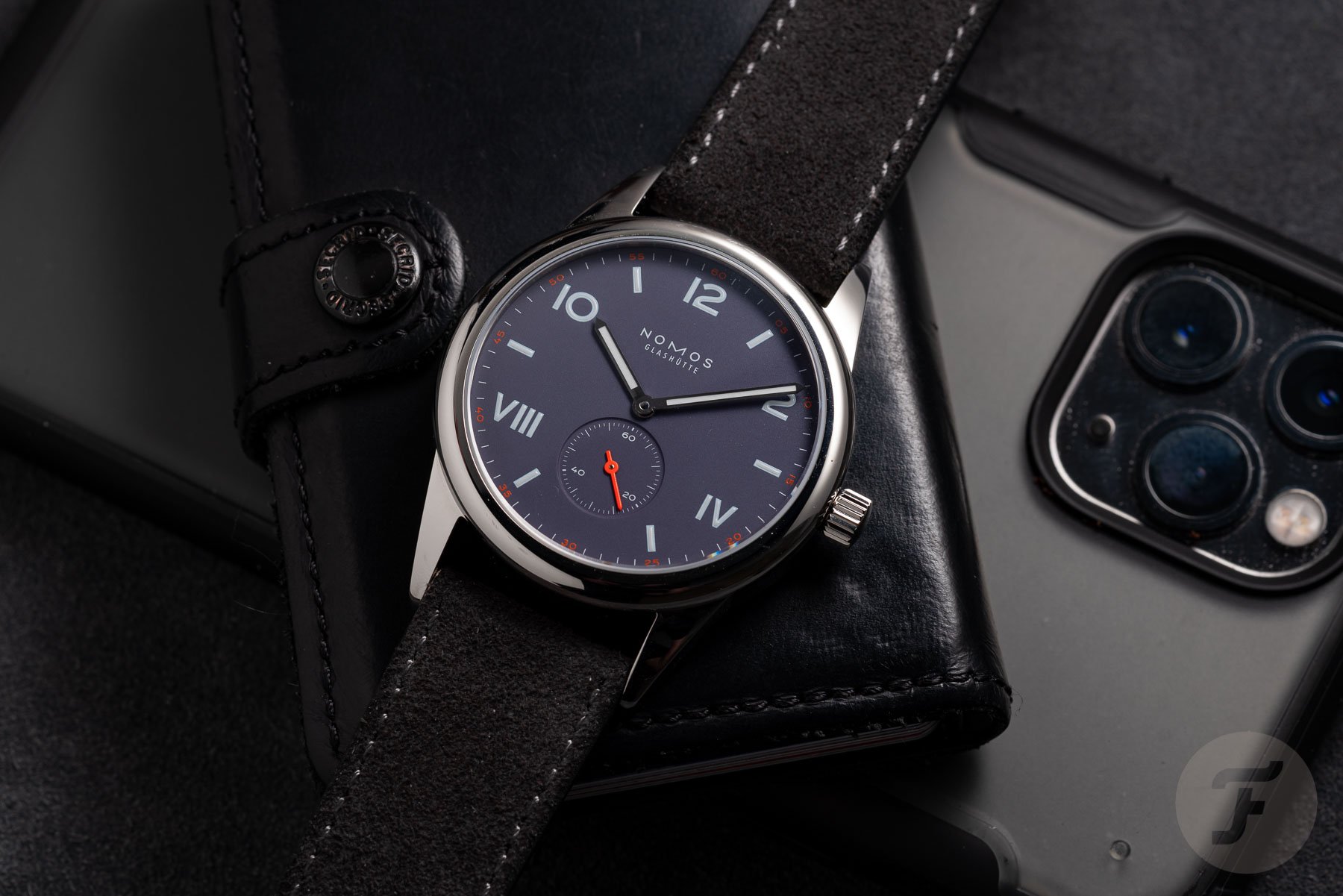 2. Purple dials for everyone
The second trend that we would love to see is the proliferation of purple dials. In recent years, we have seen some fantastic examples that unveiled the greatness of the color purple. It's a color that has many different shades and therefore has many different presences. A great example is the NOMOS Glashütte Club Campus Blue Purple, which has a subdued presence but looks stylish and modern at the same time. Or what about the URWERK UR-100V UltraViolet with its purple case and inner workings in combination with a white rubber strap? In all its colorful glory, it was an impressive piece that was unveiled in September last year! Dave already said back then that we need more purple watches, and I wholeheartedly agree.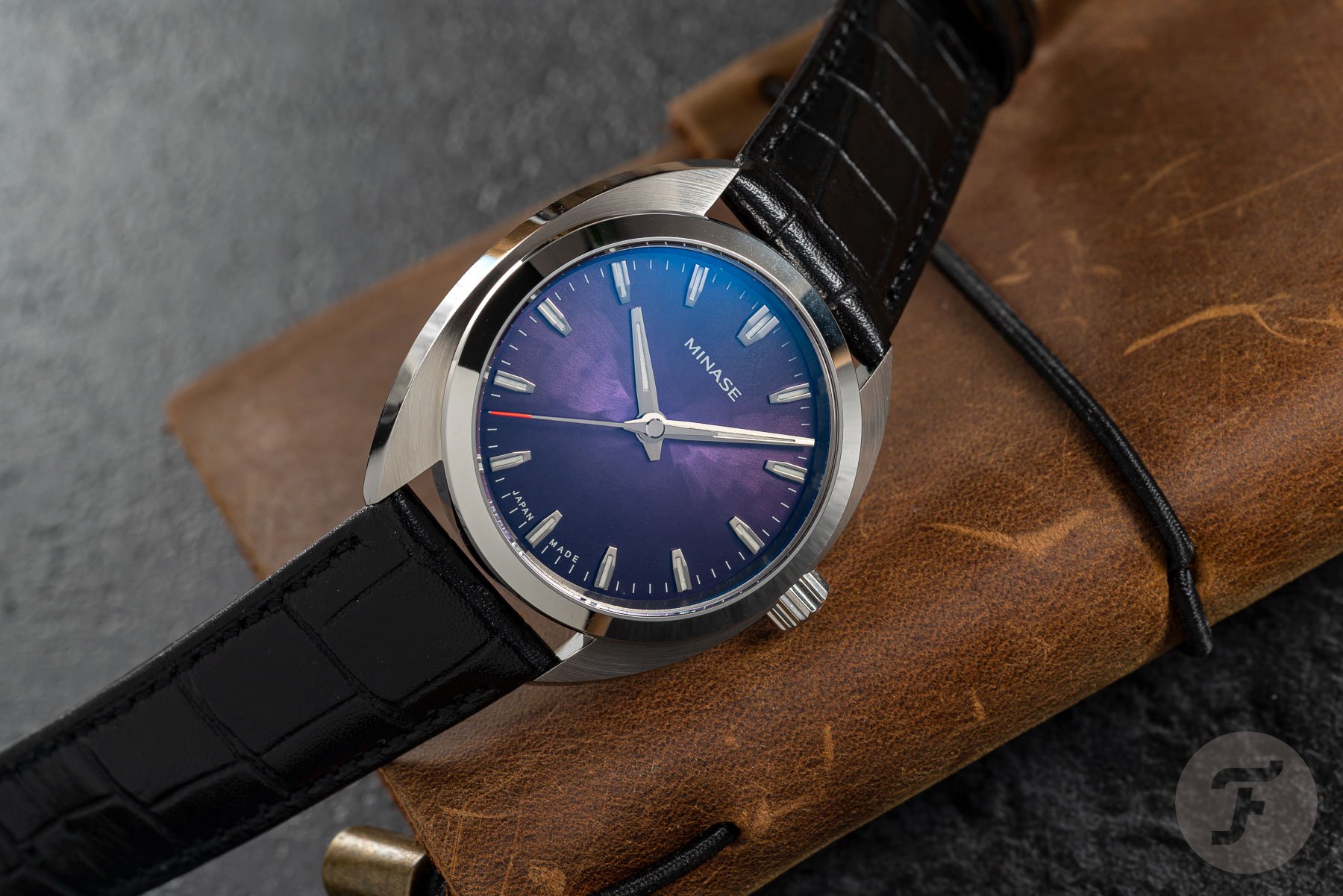 Do you need more proof of the diversity of purple as a color for watches? What about the Czapek Purple Panda Faubourg de Cracovie, the G-Shock GMW-B5000PB "Twilight Tokyo", and the MB&F LM101 in purple? The world is ready for more! It's what we have said multiple times. Brandon said it in 2021, Thor explained the power of purple last year, and Thomas Stover also stated that the world is ready for more purple watches. Do you need more proof that we love purple dials? Okay, one more. A final watch to prove that purple is a glorious color came last year with our own Fratello × Minase M-3 "Very Peri." The watch world is ripe for it, so bring on more purple goodness!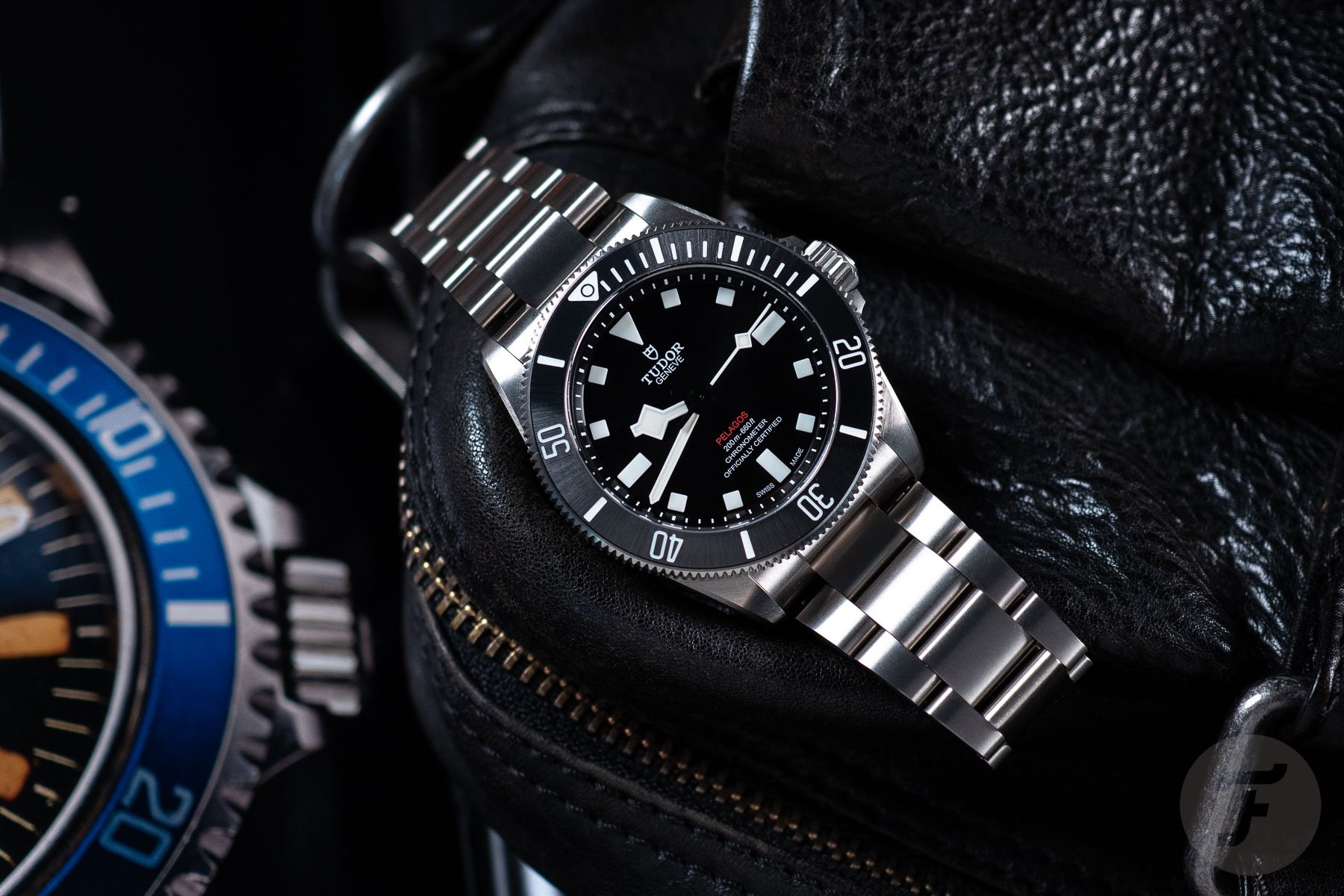 3. Titanium is taking over
The use of titanium in watches is nothing new. Indeed, the introduction of titanium variants within model lines is pretty much a given at this point. But we're seeing a shift in the balance of stainless steel versus titanium watches. While the industry norm is still stainless steel, more and more brands are releasing models using titanium as the standard material. We believe that trend is likely to continue in 2023. A great example is the Tudor Pelagos line. Do you want a modern Tudor diver in stainless steel? You can't have it! It's titanium or nothing. Or what about the great string of Grand Seiko releases in titanium? My beloved SBGA413 "Shunbun" is only available in titanium. How about the Omega Ploprof in stainless steel? You will have to find a pre-owned one.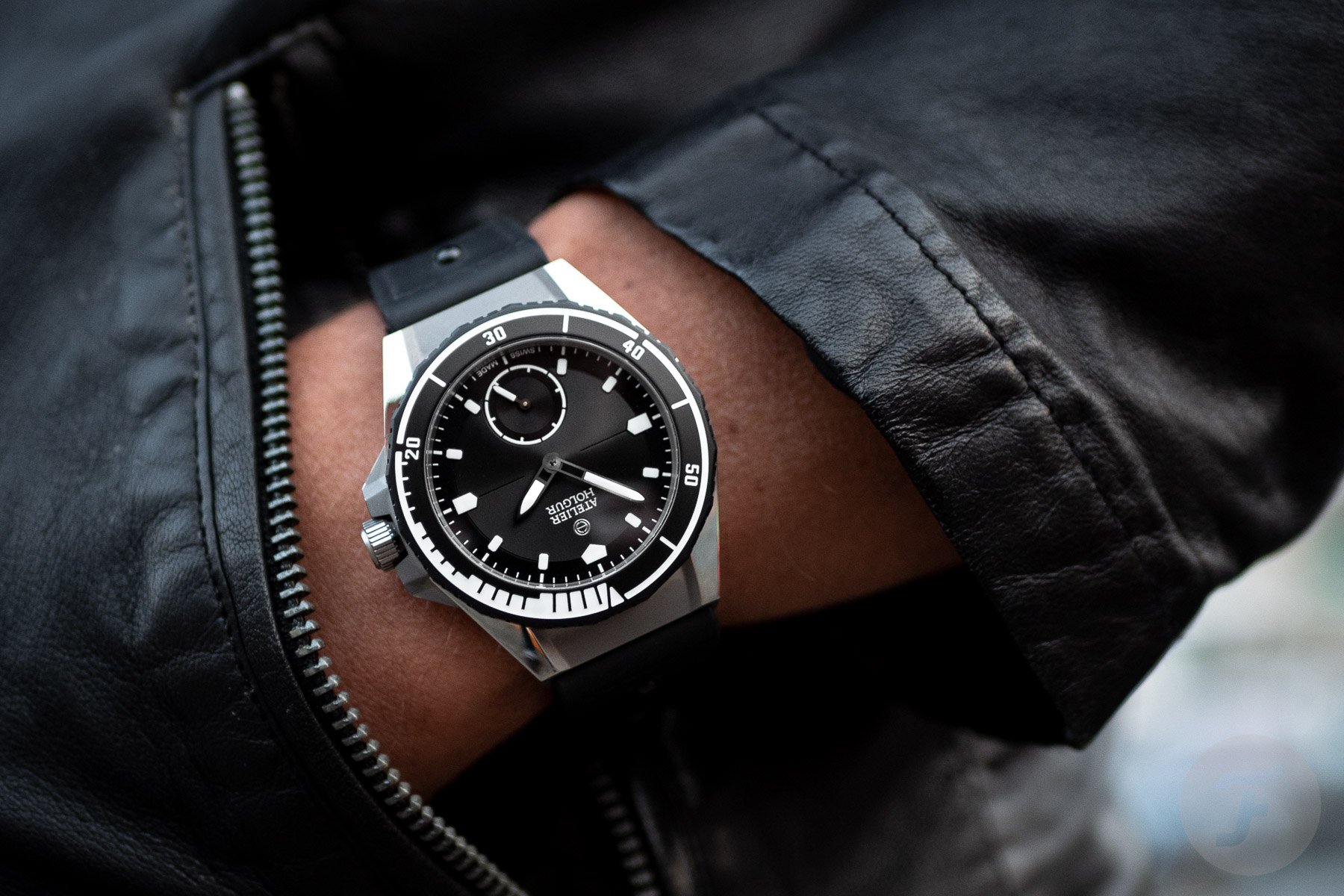 And we're not only seeing a larger share of titanium watches in the collections of big brands. Smaller brands are also turning to titanium as the preferred material for their cases. We have seen Unimatic release a series of titanium models, the new Atelier Holgur Frømand only comes in titanium, and the Atelier Wen Perception is another great example of a small brand embracing the looks and properties of titanium. There is no stopping this in 2023, and it's likely that big brands will release collections of watches exclusively available in titanium. Will 2023 be the year that titanium snatches the torch from stainless steel? That moment seems not too far away.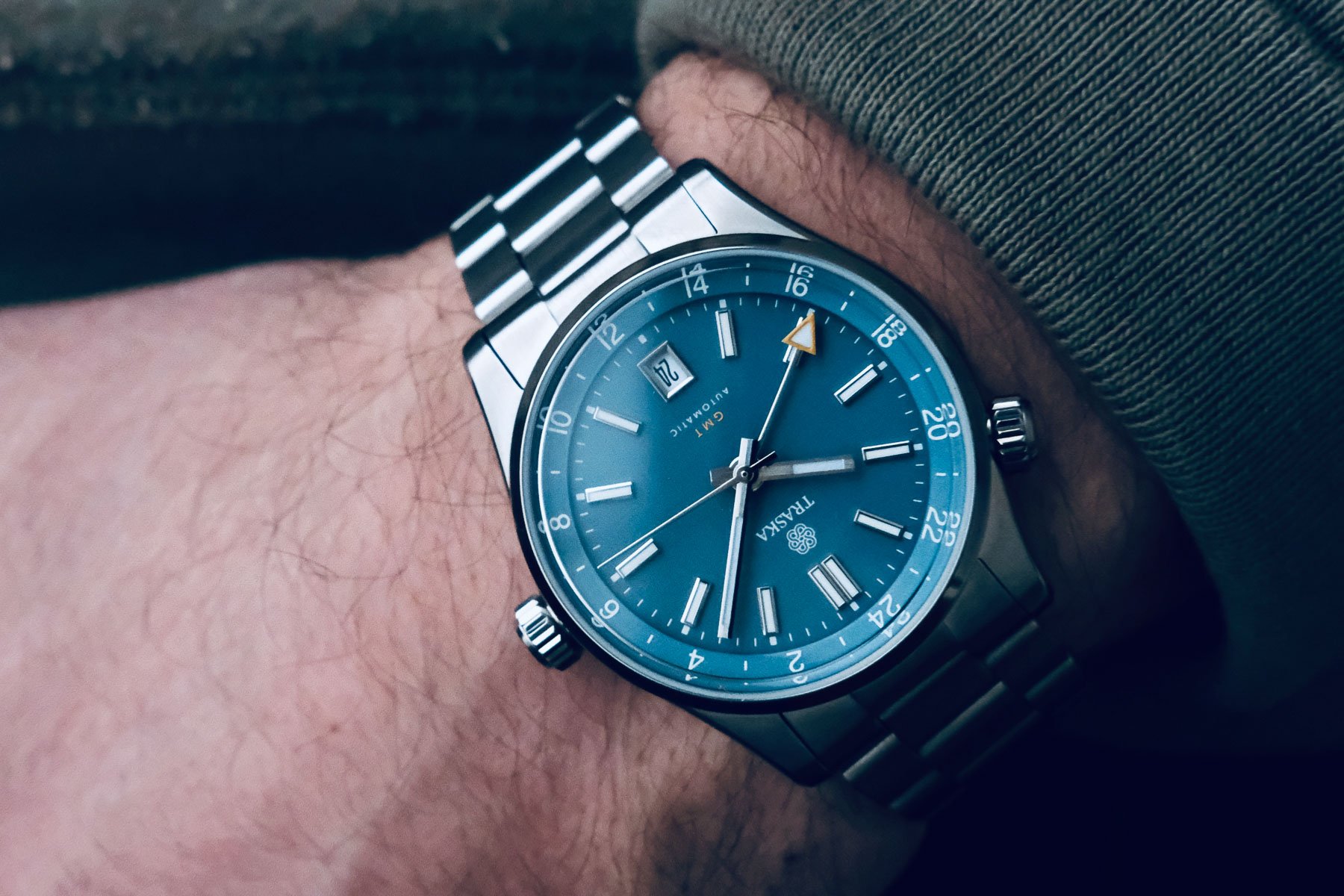 4. Affordable traveler GMTs
If GMT watches were all the rage in 2022, there is bound to be a next step in the world of travel watches. A fairly predictable trend will be the introduction of more traveler (or "true") GMTs at affordable prices. Many of the great releases in 2022 in the affordable segment were caller/office GMTs. We always see a lot of different opinions on the added practicality of a traveler GMT. For some people, it is the only way to go. For others, the functionality is overrated. But there will be an increasing number of GMTs that come equipped with a movement that lets you independently adjust the 12-hour hand. Currently, only a handful of brands offer one under the €2K mark.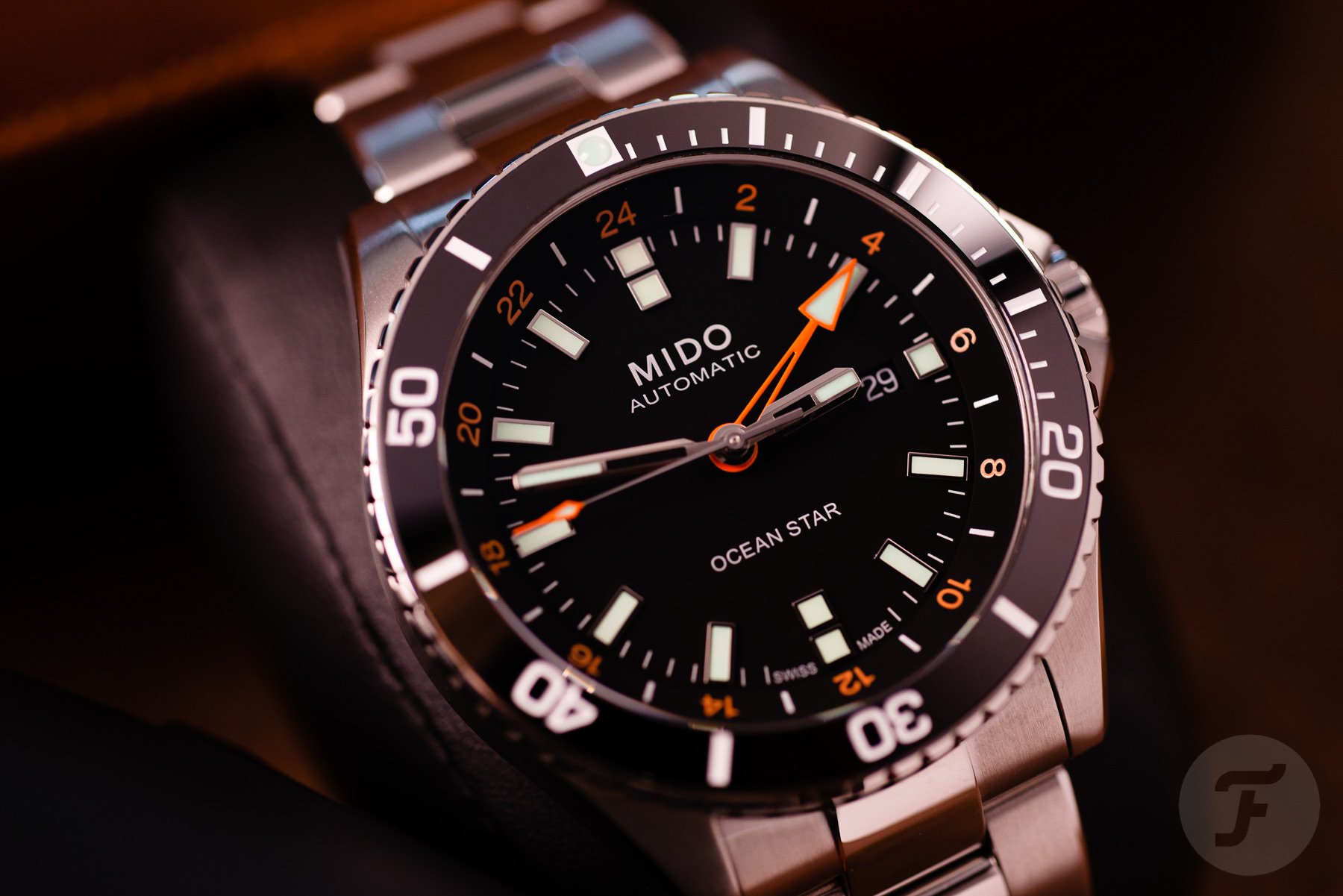 The Swatch Group offers several of them powered by the GMT variant of the Powermatic 80 movement. The Mido Ocean Star GMT, the Certina DS Action GMT, and the Tissot Chemin des Tourelles Powermatic 80 GMT are three examples. The only downside so far is that all these watches are between 42mm and 44mm. Another movement that we expect to see in more and more watches is the Miyota 9075. Vincent Deschamps reviewed the Traska Venturer GMT last week, which is powered by that new movement, and we surely will see more of the caliber over the next 12 months. It will be interesting to see what brands will release traveler GMTs, and I will be paying close attention as I have set my sights on one or two for my collection!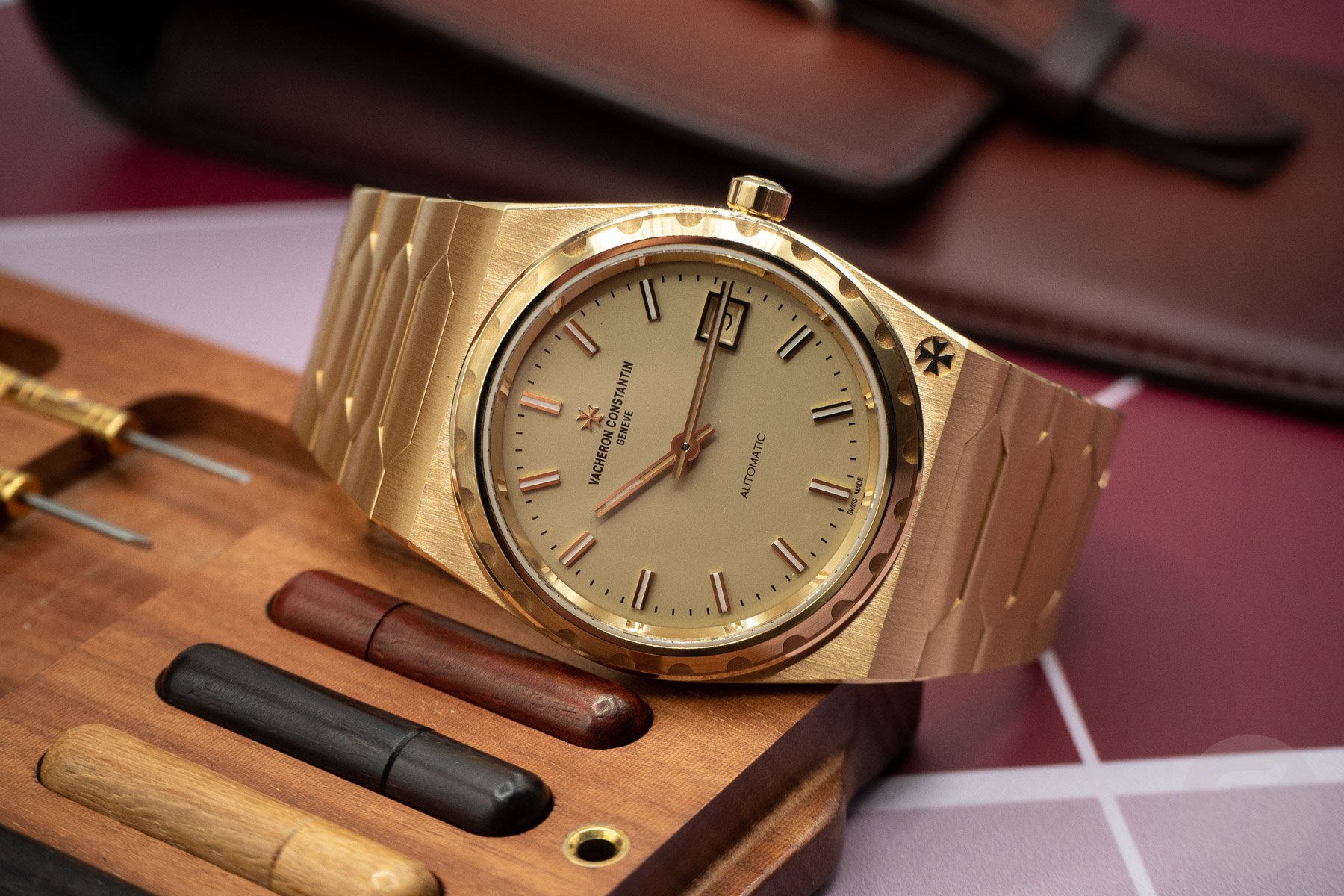 5. Can we get on the gold train?
The most popular watch of last year within the Fratello team was, without a doubt, the gold Vacheron Constantin Historiques 222. It was featured in the year-end lists of multiple Fratello writers, and the amount of praise it got from watch fans was endless. It doesn't happen all that often that a fully gold watch is considered the best release of the year. It's obviously not the material that led to the universal praise. The key was in the return of the iconic design of the 222. But despite that, seeing it return in gold has been a triumph for the material as well as the design.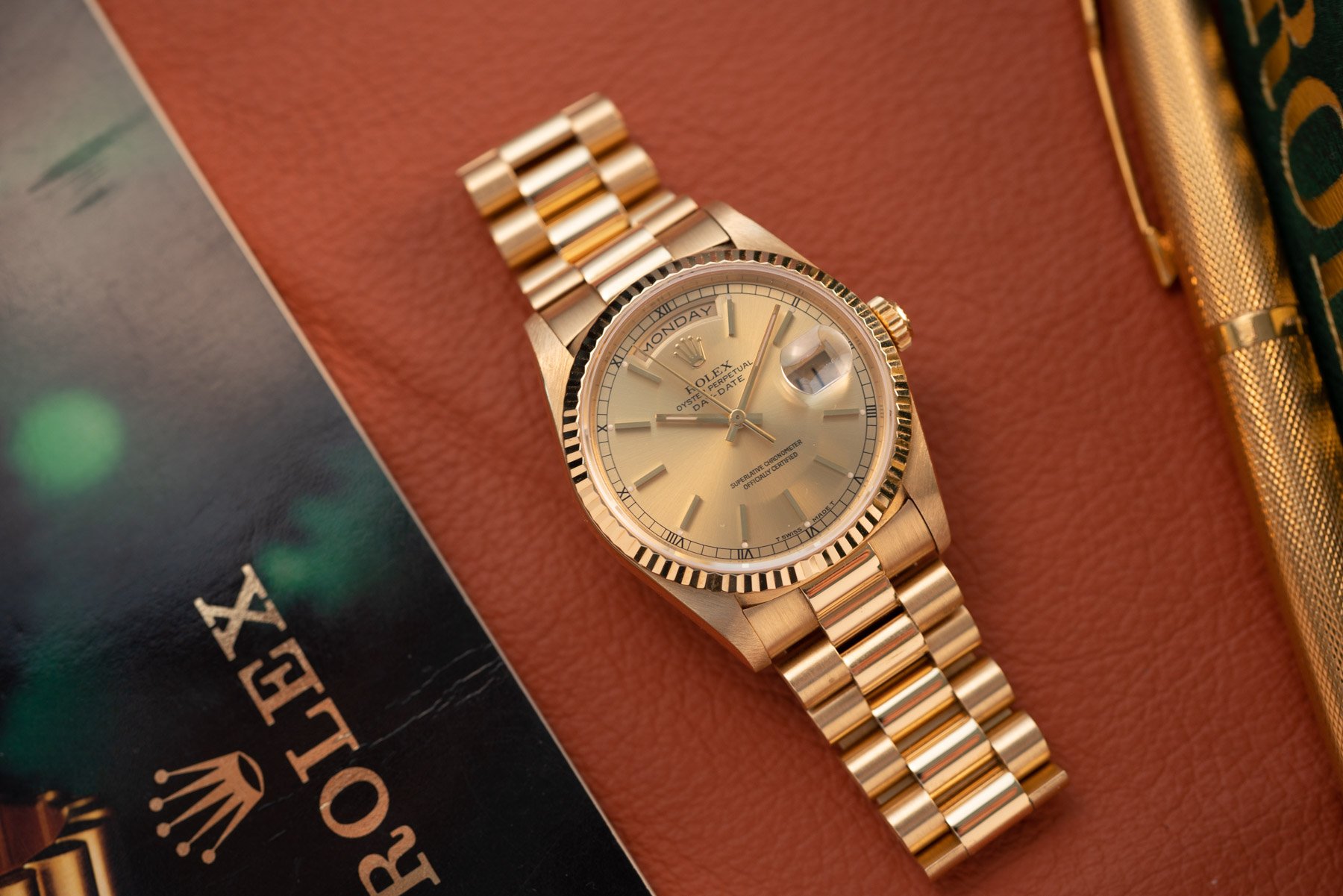 And speaking to my point, gold watches are often more affordable than most people think. If you can get past the "bling factor" of some of them, you will own an absolutely stunning piece. Fratello's own Robert-Jan took the plunge and bought his Rolex Day-Date ref. 18238 last year. It's a watch that he and I have talked about a lot in the past, and it would be one that I would love to add to my collection as well. This is especially true knowing that prices for one are significantly lower than the going rates for some of the Crown's stainless steel sports models. But there is so much more pre-owned gold goodness at remarkable prices from brands like Cartier, Jaeger-LeCoultre, and Vacheron Constantin. That's why we predict that many watch aficionados will finally jump on the gold train in 2023.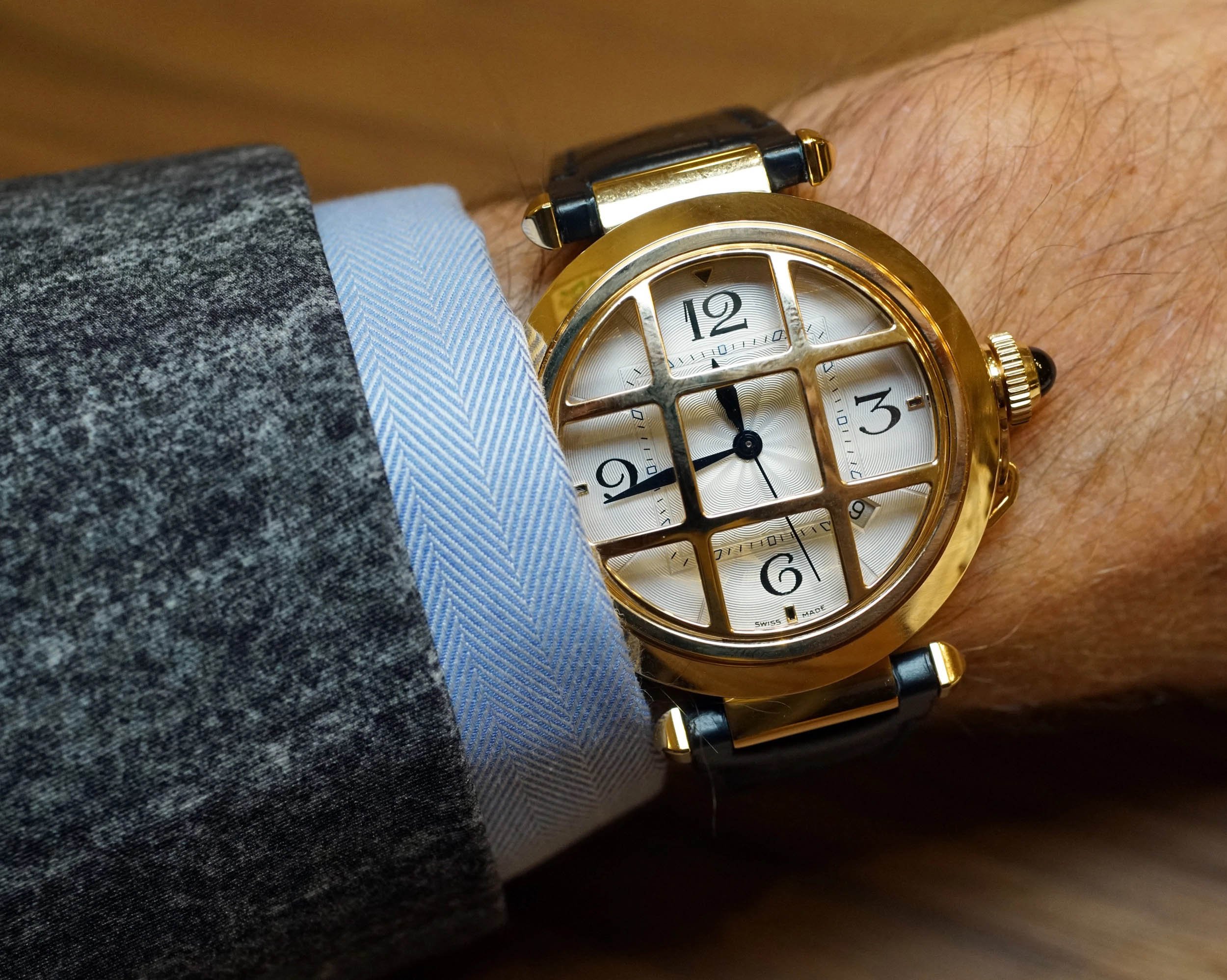 Final thoughts on the watch trends for 2023
There you have it — five trends that we can see taking hold in 2023. Will they? Only time will tell, but we certainly have our fingers crossed. If you are a regular reader of this series of list articles, you know that this is only the starting point of a bigger discussion. That is why I turn the question over to you. What are some of the trends that you see or would like to see in 2023?
I'm sure you can name a few trends that would be great for this list, so please tell us about them in the comments section!