Back in february, you could read about the new Glash?ɬºtte Original Senator Navigator Perpetual Calendar. And as of today, the firm from Glash?ɬºtte introduced a whole serie of new watches during BaselWorld 2009.
All the news from Glash?ɬºtte Original is summarized in the two photos below, send to me by Ren?ɬ© Marx of Glash?ɬºtte Original.
Monochrome covered some of the new models already in detail, and I suggest you visit the BaselWorld 2009 forum over at Perpetuelle.com for all the latest news, pictures and details.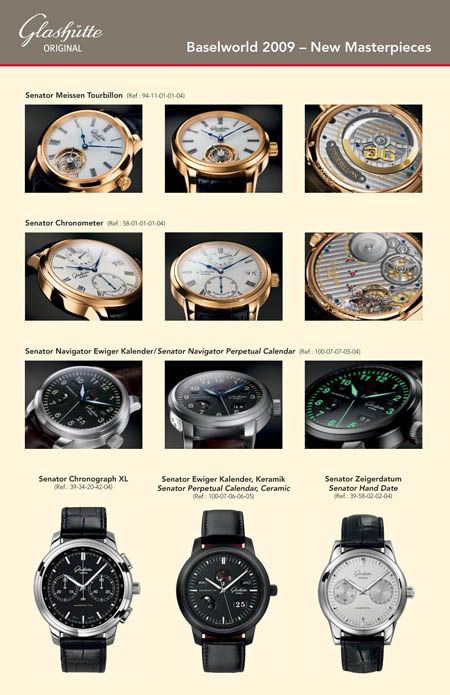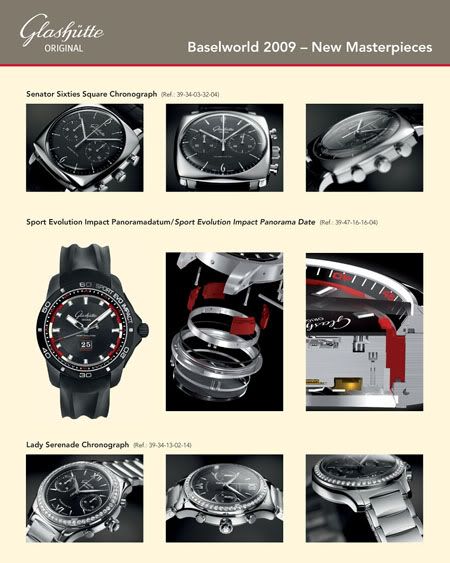 As my interest is growing in this brand from Glash?ɬºtte, I am looking forward to meet the guys behind the brand tomorrow in Basel. Finally able to hold some of their watches in my hands and have a look at them in detail. The Senator Meissen Tourbillon and Senator Chronometer are very interesting timepieces, being classic and still suitable for the young(er) wrist 🙂

Robert-Jan Broer, born in 1977, watch collector and author on watches for over a decade. Founder of Fratello Watches in 2004.

Latest posts by Robert-Jan Broer (see all)