Five Alternatives To The Audemars Piguet Royal Oak "Jumbo" In Five Price Categories
Laurent Ferrier, Parmigiani Fleurier, Girard-Perregaux, Citizen, and Tissot to the rescue
The best alternative to the Audemars Piguet Royal Oak 15202 "Jumbo" is the brand-spanking-new Audemars Piguet Royal Oak 16202 "Jumbo". The problem is, of course, that you're not the only one who wants one. The demand exceeds the supply, and you're not willing to break the bank on the parallel market; you have principles and/or a brain and a half. To help you ease the pain, I have lined up for you five alternatives to the Audemars Piguet Royal Oak "Jumbo" in five price categories. I have selected watches from Laurent Ferrier and Parmigiani Fleurier in the two highest price categories. Then I've dropped the budget step by step — a matter of getting the same looks for less. That's when Girard-Perregaux, Citizen, and Tissot come in. There's a "Royal Oak" for everyone; who would have thought?
With the Nautilus discontinued, the Royal Oak is now the sole ruler of the prestigious segment of the ultra-luxurious sports watch. And the new king has just undergone a major facelift enabling it to look fresh and full of vitality while sitting mighty on its throne. Too bad the new king seems to be out of touch with the people. Say you have managed to allocate €32,400 in order to buy yourself an "audition" with the latest and greatest iteration of the Audemars Piguet Royal Oak "Jumbo".
… the chances of getting up close and personal with the new "Jumbo" seem to be slim.
I'm talking about the very recently revealed 16202ST.OO.1240ST.01. That's the steel version, of course with its characteristic night-blue dial — the "Jumbo" that made RJ question if it was the best one so far. But unless you have close ties with the Audemars Piguet "court", the chances of getting up close and personal with the new "Jumbo" seem to be slim.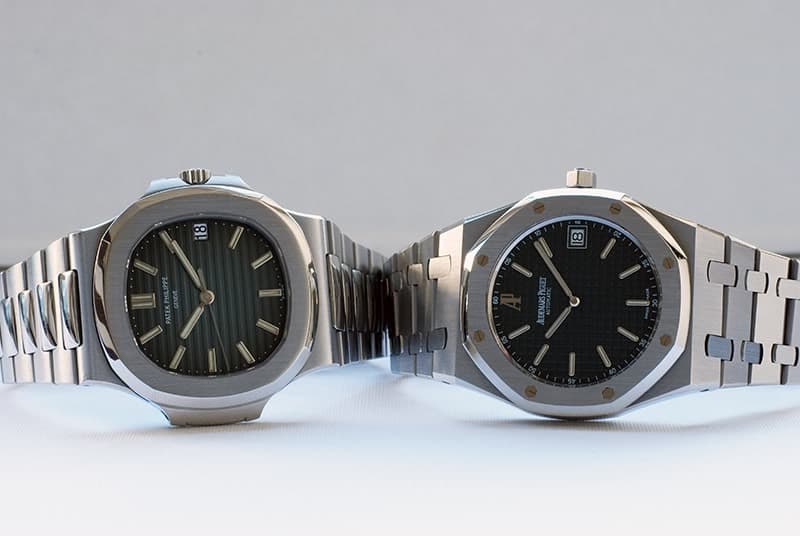 Five alternatives to the Audemars Piguet Royal Oak "Jumbo"
We've already presented you with alternatives to other watches that are in high demand and that have therefore drifted out of reach for many of us. We've covered alternatives to both the Rolex GMT-Master II and Datejust, as well as the Omega Speedmaster Professional. The five alternatives to the Audemars Piguet Royal Oak "Jumbo" I am about to serve you come from different brands and sit in very different price categories. My alternatives are current-production models that fit the design code of the Royal Oak — a mechanical movement, an integrated bracelet, a touch of 1970s design, and that illustrious Genta-feel, even if the grandmaster had nothing to do with design at all. The presented alternatives range from super exclusive to very inclusive and with three different price levels in between. It will be a shortlist that will be super subjective, so leave a comment to vent your issues and present your best "Jumbo" alternative.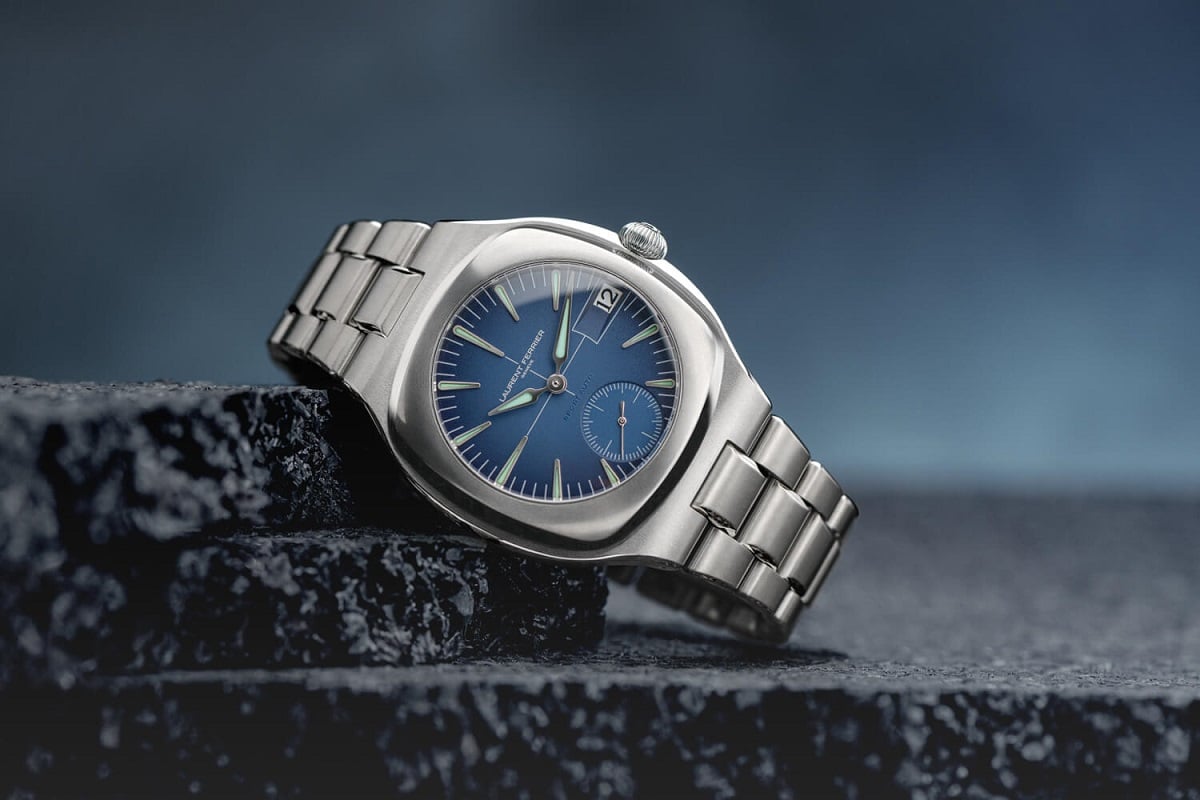 Five alternatives to the Audemars Piguet Royal Oak "Jumbo" — The €56,000 Laurent Ferrier Sport Auto
Go big or go home! The Laurent Ferrier Sport Auto certainly is big in a couple of ways. It's a big pill to swallow if you only look at the price. The latest and greatest from Laurent Ferrier comes in at CHF 46,000 before tax. With Dutch taxes included and in the local currency, I'm expecting a price of around €56,000. It's also big in terms of design, attention to detail, finishing, movement, and watchmaking credibility.
The Sport Auto is a Royal Oak alternative for the open-minded watch fan that is obsessed with delicate movements and subtle details — just have a look at the assagai hands and the shape of the date window. It's also one for people who probably already have AP and Patek Philippe creations in the collection; they can take a "risk" with buying from a less traditional, but very exclusive Haute Horlogerie brand. And the fabulous caliber LF 270.01 will please even the most spoiled watch collector.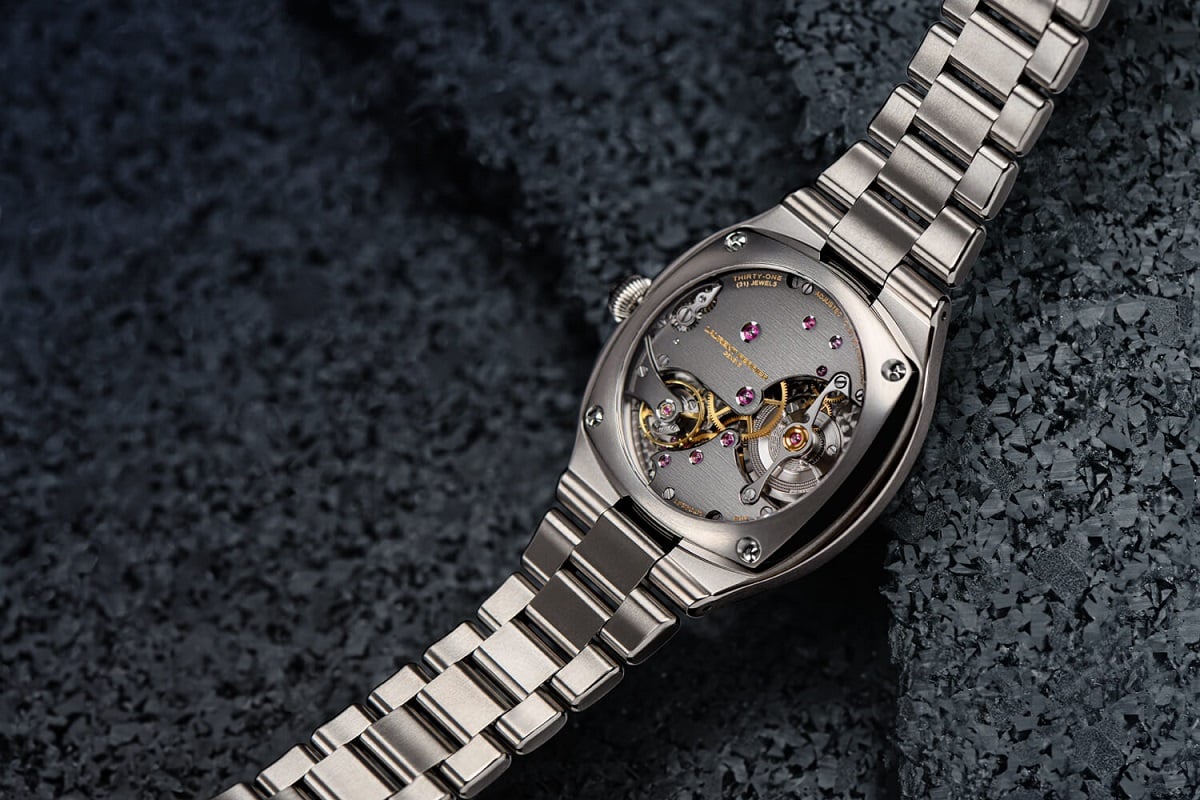 The fact that the 41.5mm Sport Auto is made of Grade 5 titanium rather than steel is not a deal breaker since this watch is a clear evolution of the 1970s super sports watch.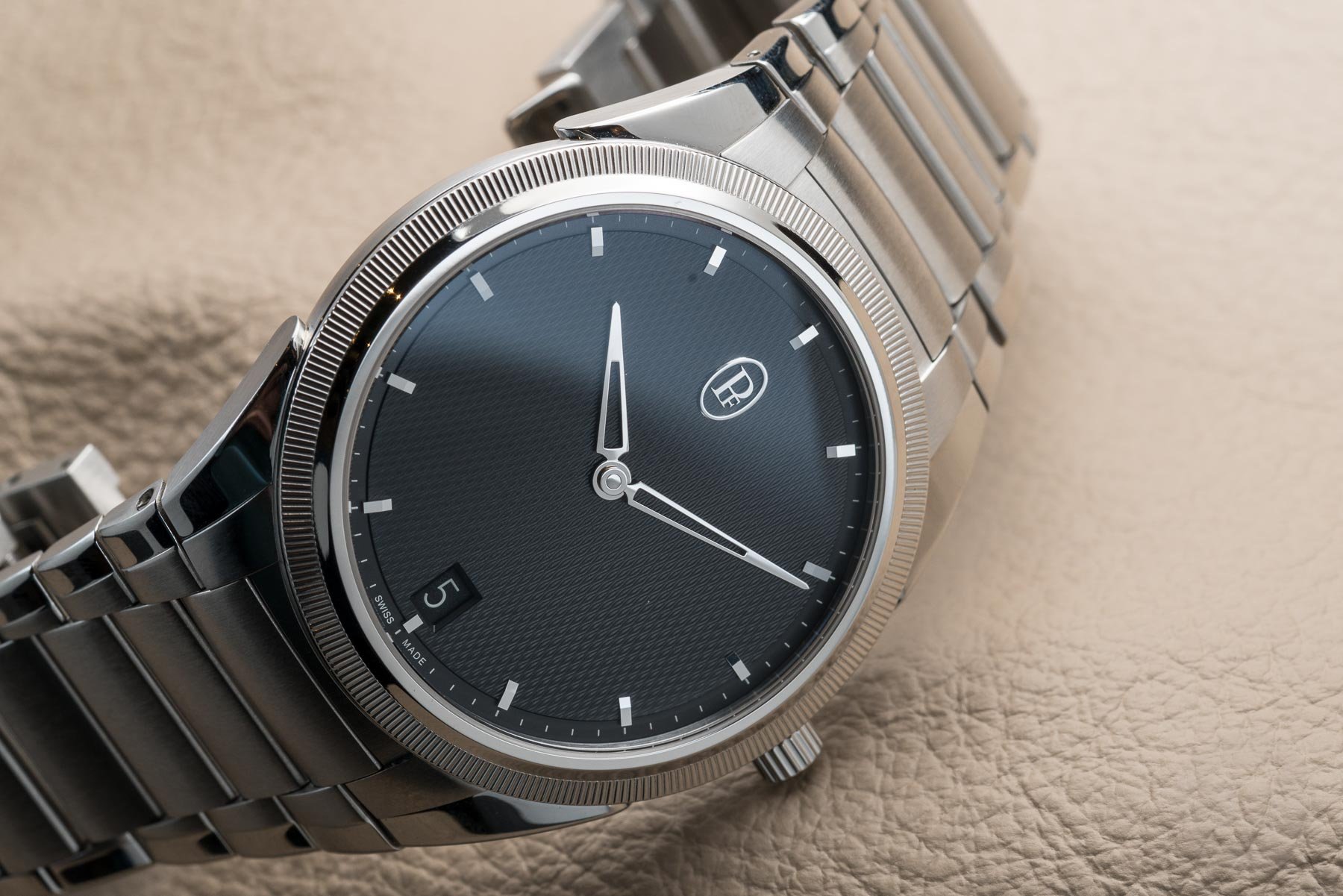 Five alternatives to the Audemars Piguet Royal Oak "Jumbo" — The €21,000 Parmigiani Fleurier Tonda PF Micro Rotor
I saw, touched, and wore it during last year's Geneva Watch Days, and I loved it immediately. The slim and slender 40 × 7.8mm steel Parmigiani Fleurier Tonda PF Micro Rotor shows an exuberant amount of introvert details. The platinum bezel, for instance, shows a polished facet and a fine, hand-finished, and knurled outer edge. Platinum is used because it provides a more distinguished shine and feel than stainless steel.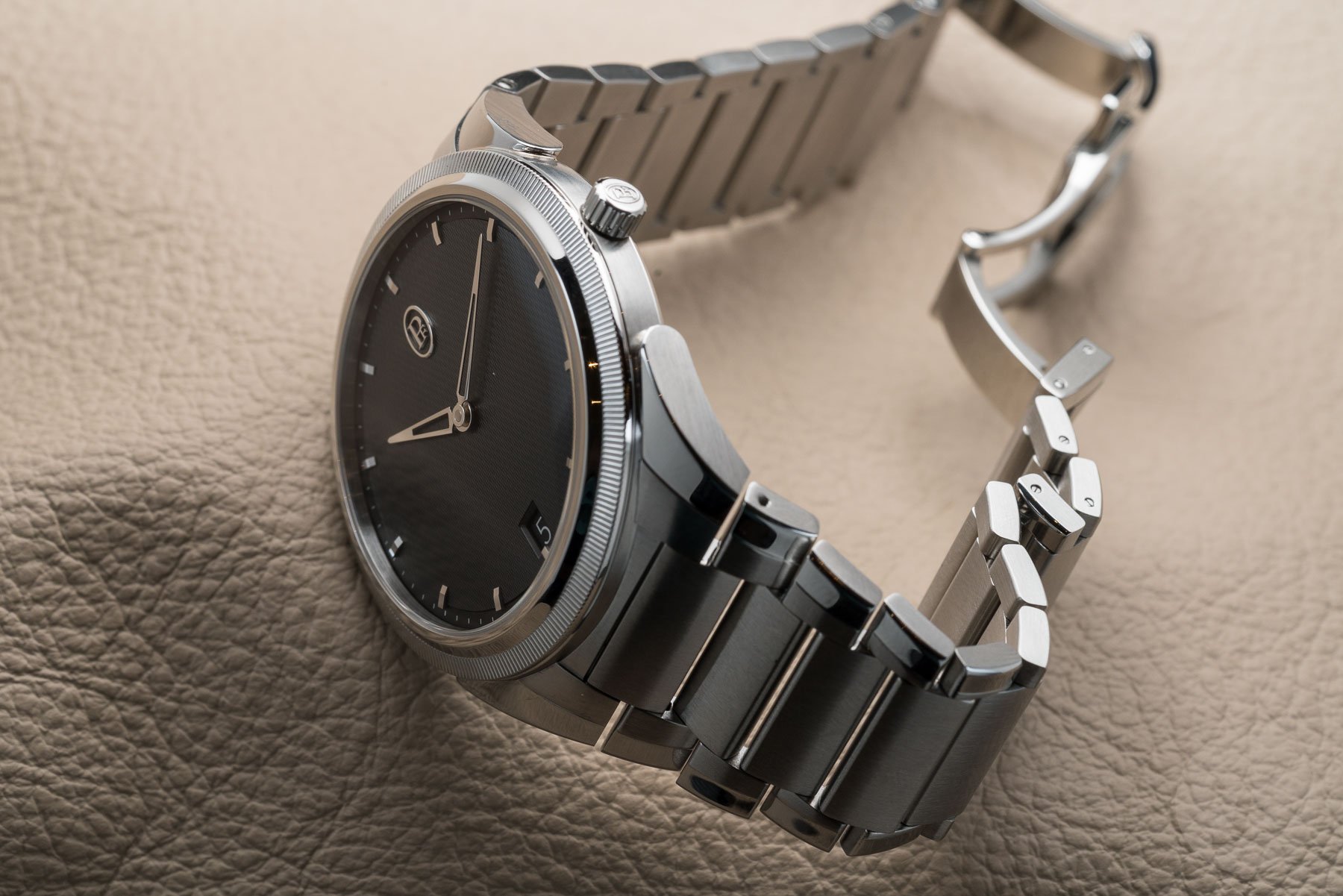 The two hands have an elegant yet firm delta shape and an open-worked design. There are no "nervous" central seconds, just two very "calm" hands just like the original "Jumbo". The hands move over a solid gold dial with an extremely fine guilloché grain d'orge that's way smaller than any kind of AP tapisserie. And while it doesn't have sweeping seconds, it does have a date. Some people can't get over a "design-disturbing" date window, but since the date disc is the exact same color as the minute track, it blends right in.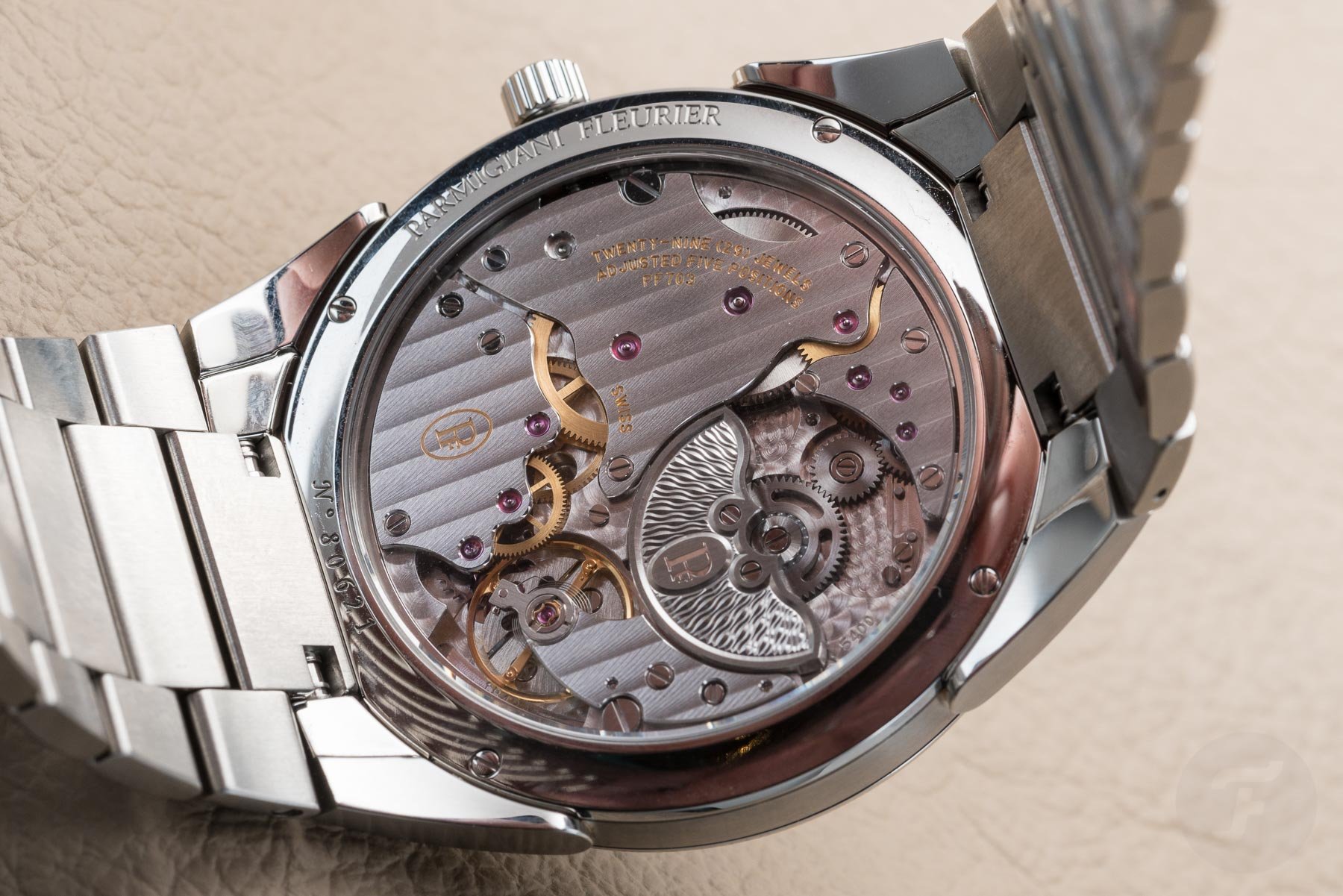 The golden ratio and the Fibonacci sequence
The subtleties don't end with the case and dial, oh no. They continue with the slim, satin-finished tapering bracelet. Inside the case beats the automatic, micro-rotor equipped caliber PF703, a new version of Parmigiani Fleurier's go-to workhorse movement that's finished like a Grand National racehorse — trimmed to perfection that is. Michel Parmigiani isn't Gerald Genta — he's a master watchmaker with tons of experience — but his creations were designed with the golden ratio and the Fibonacci sequence in mind. And on top of that, he's very precise about colors. It all led to the Tonda PF Micro Rotor with its excellent proportions and subtle dial color.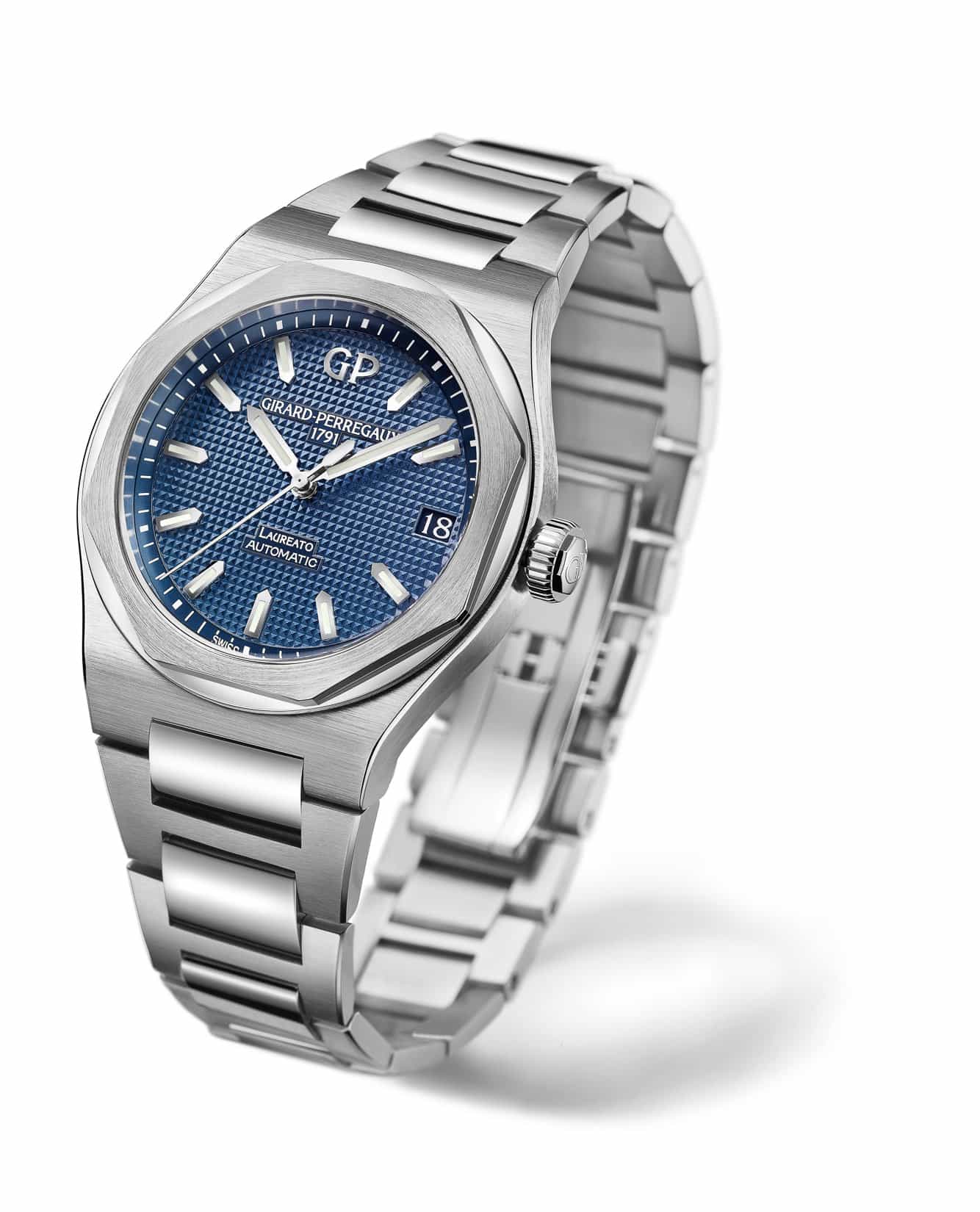 Five alternatives to the Audemars Piguet Royal Oak "Jumbo" ­— The €13,400 Girard-Perregaux Laureato
How do you feel about the 42mm Girard-Perregaux Laureato that debuted in 2017? It should tick most of your boxes if you're looking for a Royal Oak alternative. It is a "child" of the 1970s, after all. And it even has a dial that is quite similar, as hobnails and tapisserie are not that different. The octagonal ring on top of a round bezel gives the Laureato its distinct look. It's a look, I think, that deserves more credit than it gets. I like the fact that the Laureato feels smooth despite having an edgy appearance. It's the mix of shapes that works really well.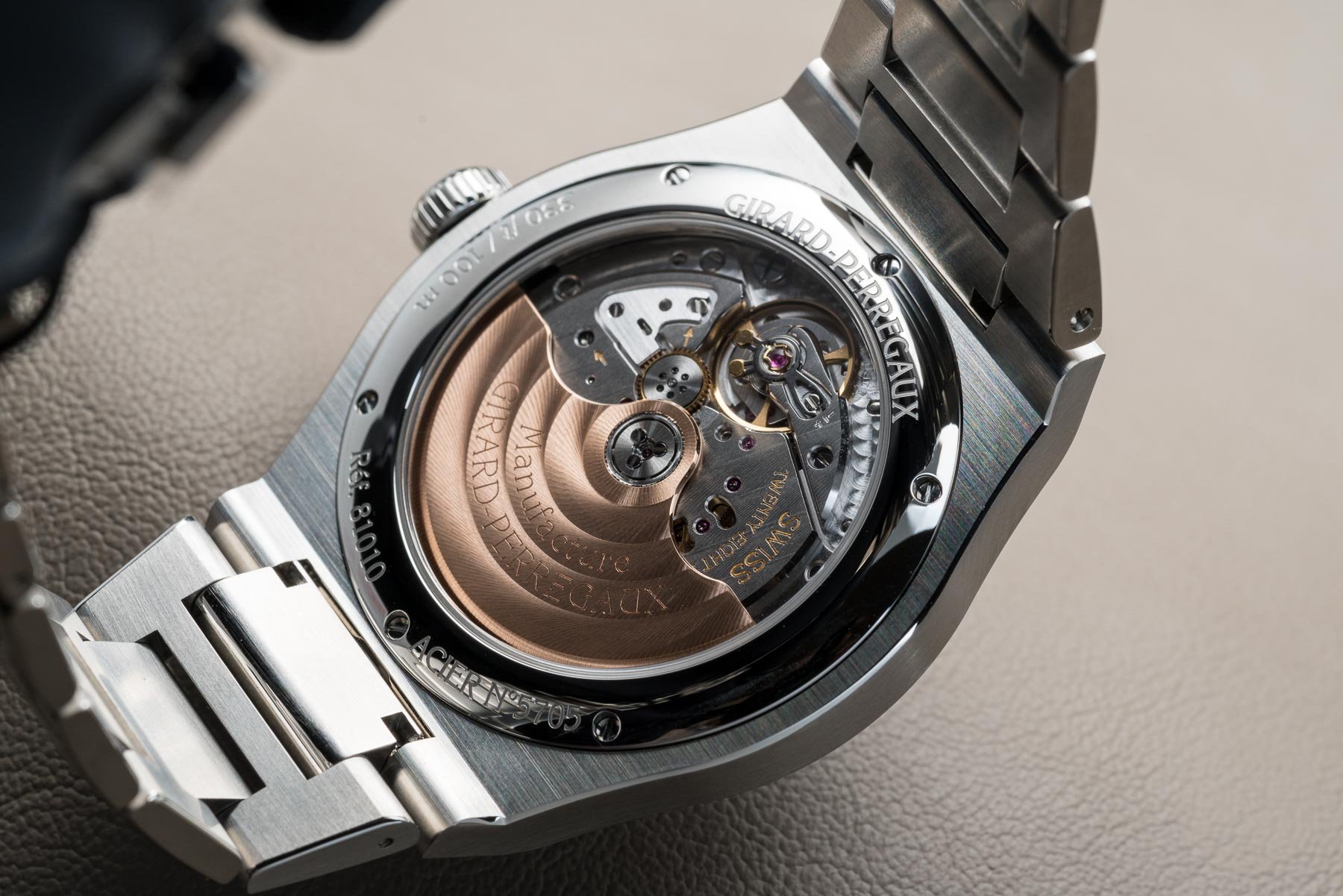 Girard-Perregaux has struggled with both quality and image issues. The quality problem was solved a while ago, but the image part stays problematic. Once upon a time, GP was right at the top of the pyramid, close to the likes of Patek Philippe and Audemars Piguet. But the company went through turbulent times, falling out of the limelight of high horology. Under the umbrella of Kering, it looked like it was smooth sailing, but very recently, the luxury conglomerate sold its entire stake to the GP management. Girard-Perregaux may once again face challenging times, but we'll hope for the best for this historic brand.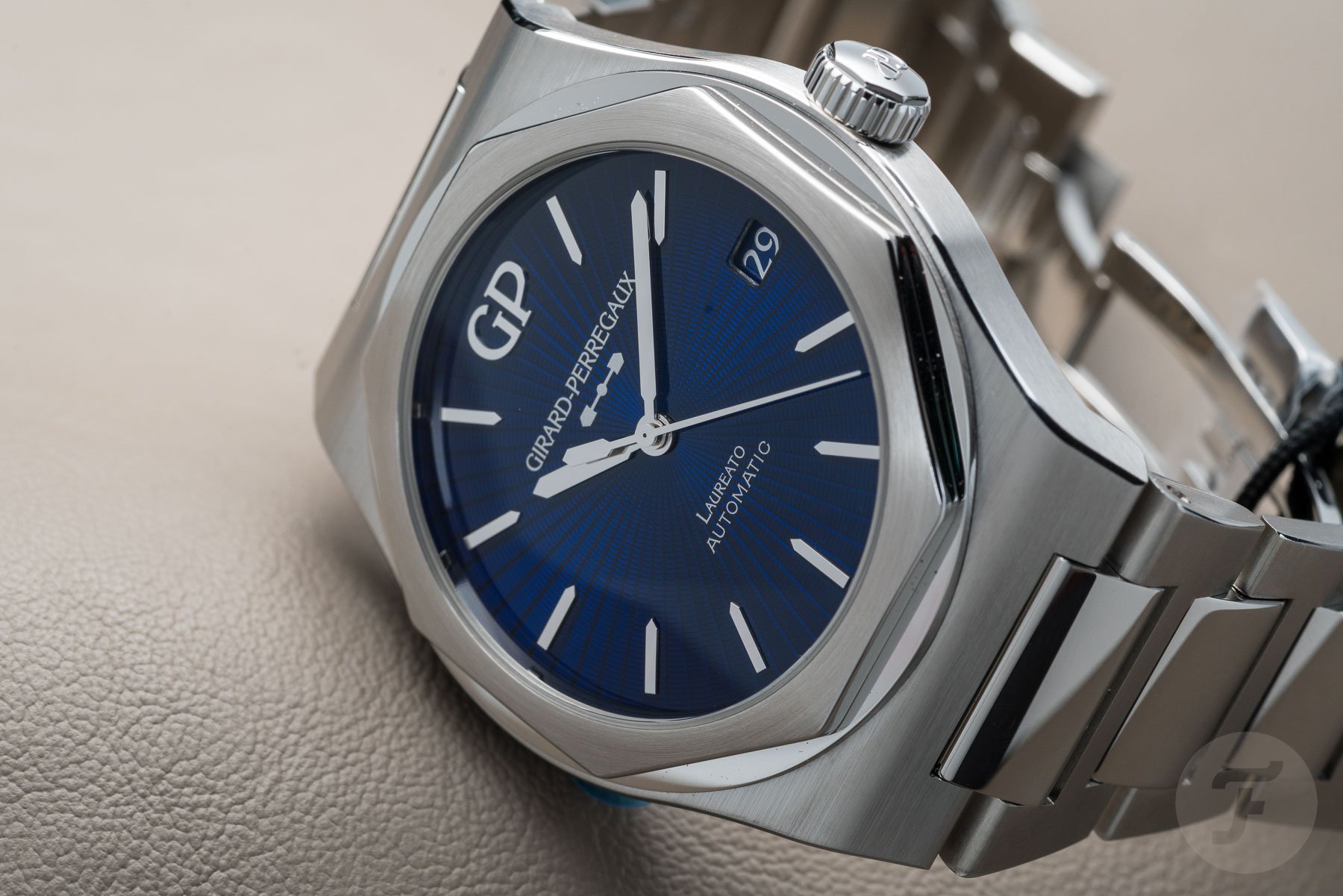 An option in enamel
Back to the watch. Inside the 100m water-resistant steel 42 × 10.8mm case beats the in-house caliber GP01800. That's a 191-component movement with a gold oscillating weight decorated with Côtes de Genève that is visible through a sapphire case back. If you don't like the hobnail dial, there's the €16,800 Laureato Eternity Edition with a grand feu enamel dial that shows a guilloché sunray motif.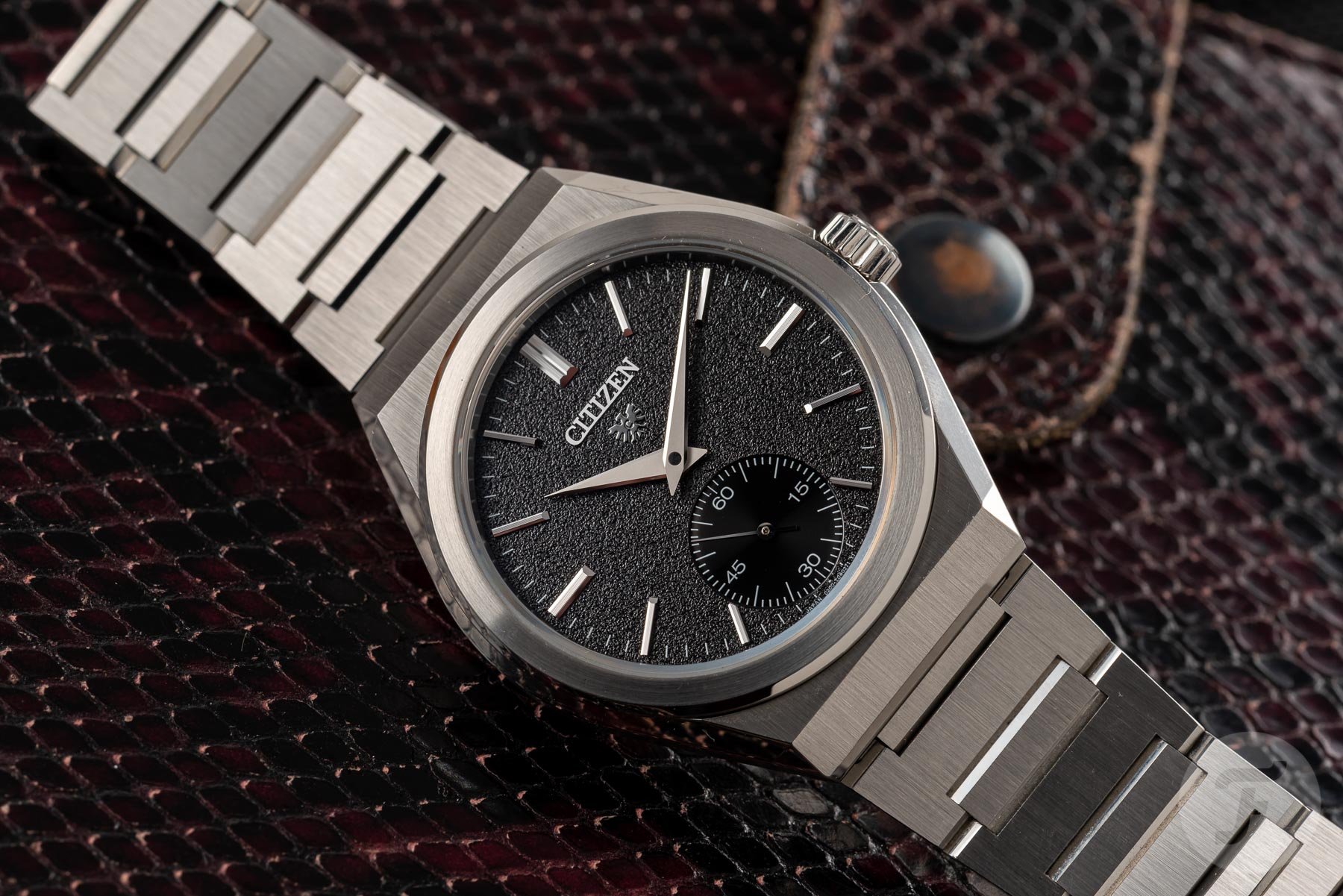 Five alternatives to the Audemars Piguet Royal Oak "Jumbo" — The €5,000 Citizen Caliber 0200
You don't have to stay in Switzerland to find a Royal Oak alternative. You can also have a look at what Japan has to offer. And when you do, you might stumble upon the Citizen Caliber 0200. You will then find a Swiss movement at the heart of this luxurious sports watch with an edgy design and integrated bracelet. The Citizen Group is Japanese, but it also owns Swiss watch brands like Alpina and Frederique Constant, and also high-horology-movement maker La Joux-Perret.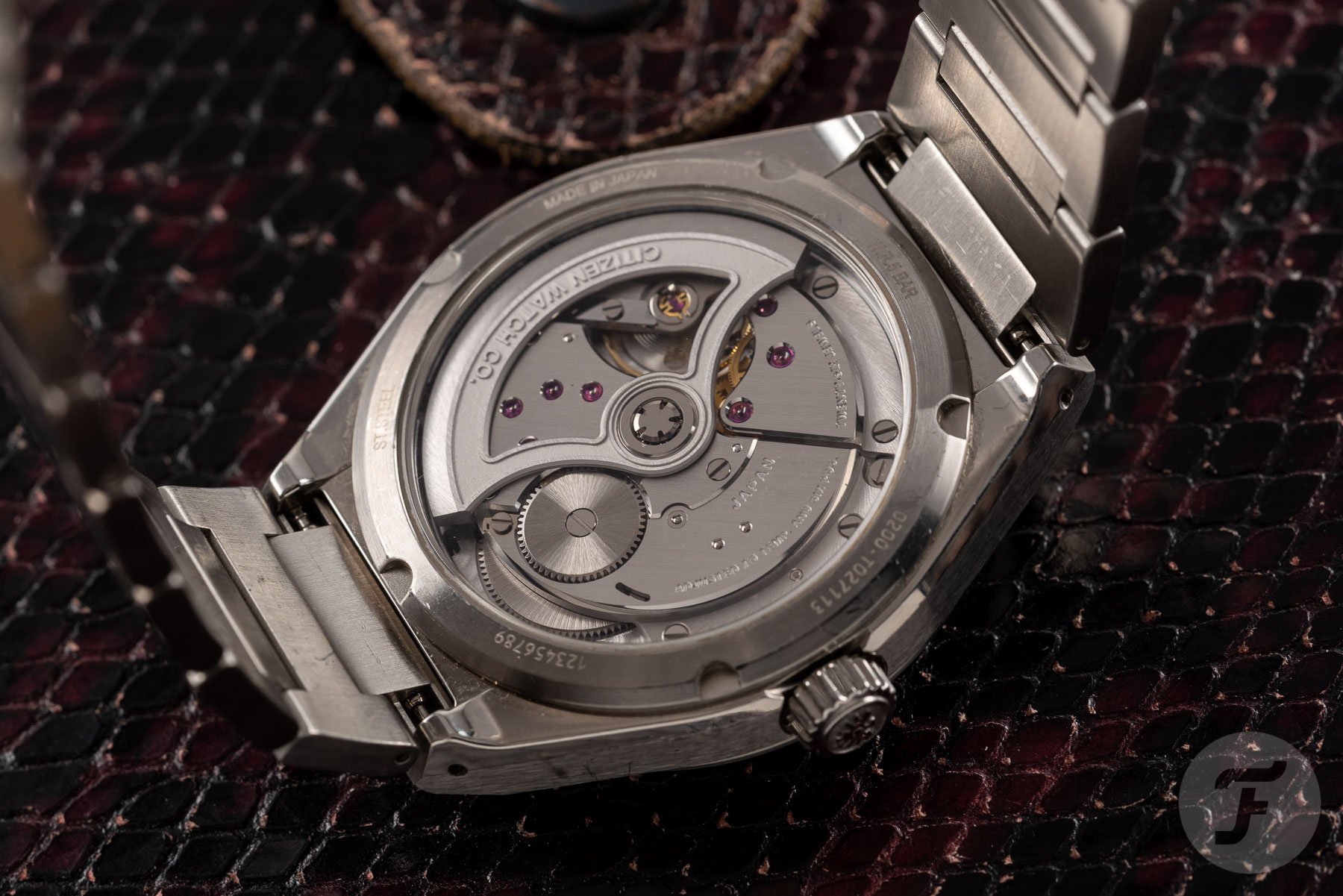 And it's La Joux-Perret that created the proprietary Caliber 0200. It's a 4Hz movement with 60 hours of power reserve, a free-sprung balance to increase shock protection, and an accuracy of +5/-3 seconds that exceeds COSC standards.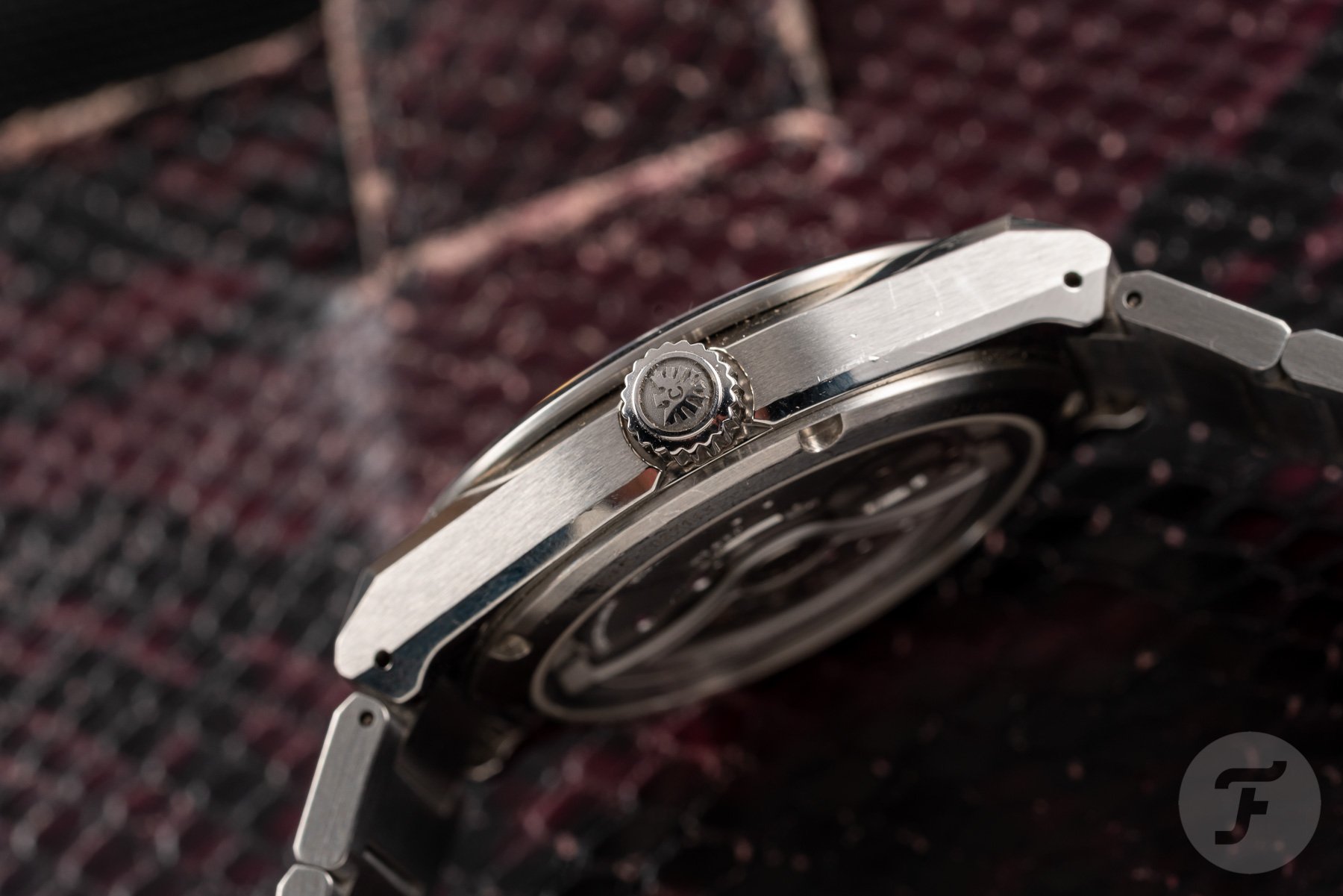 Apart from that very lovely movement, you also get a 40 × 10.9mm tonneau-shaped case with a round and slightly raised bezel. It's curvier than a Royal Oak, but you also get beautifully contrasting straight lines and sharp edges. The majority of the dial has a grained texture, while the small seconds sub-dial features a glossy sunburst finish.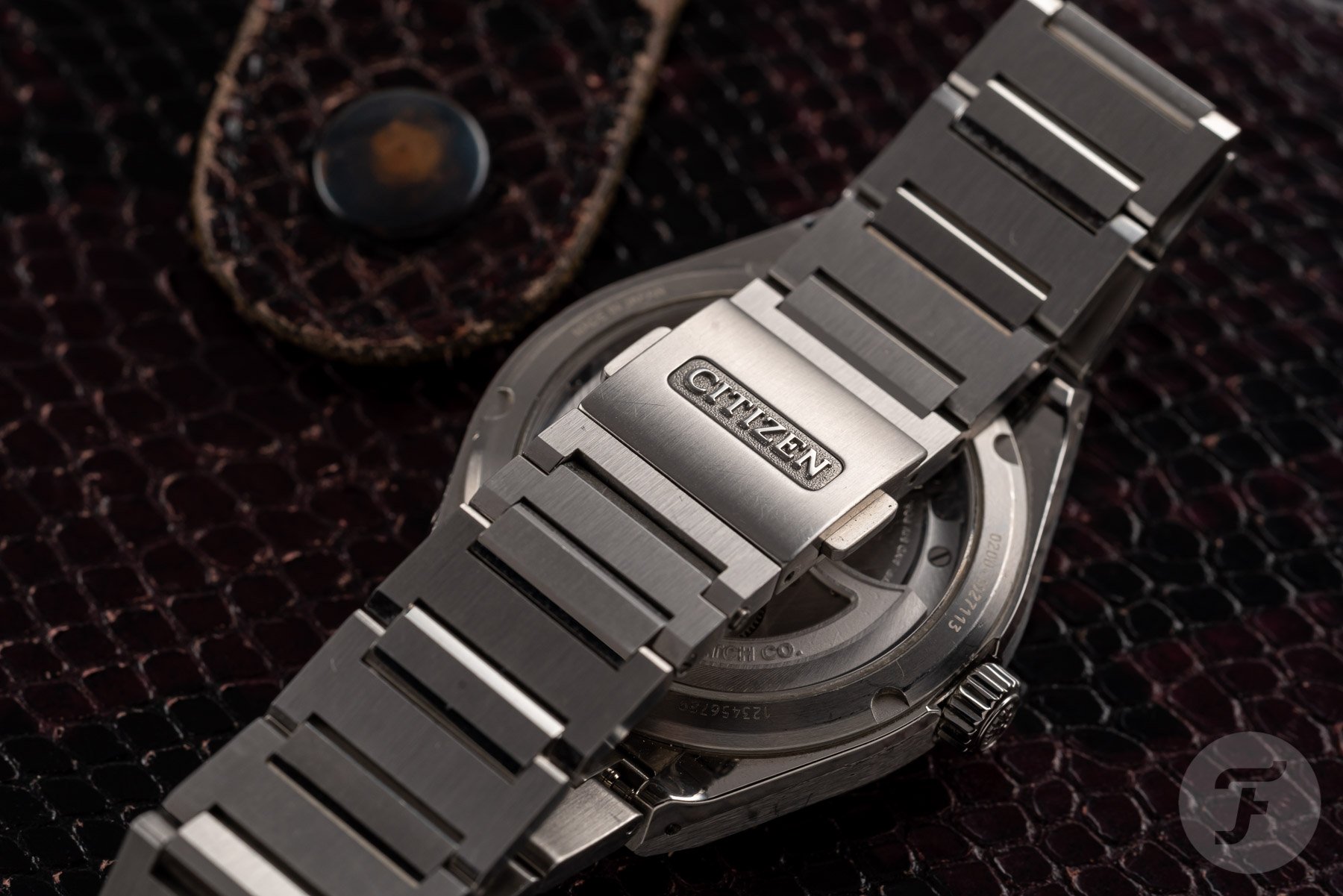 If you dive into the looks of this watch, you will discover a plethora of contrasts between polished and brushed finishes. Just look at the hour markers, the chamfered edges of the case, and the flat parts of the bracelet. They create a miniature, very vibrant festival of reflecting light.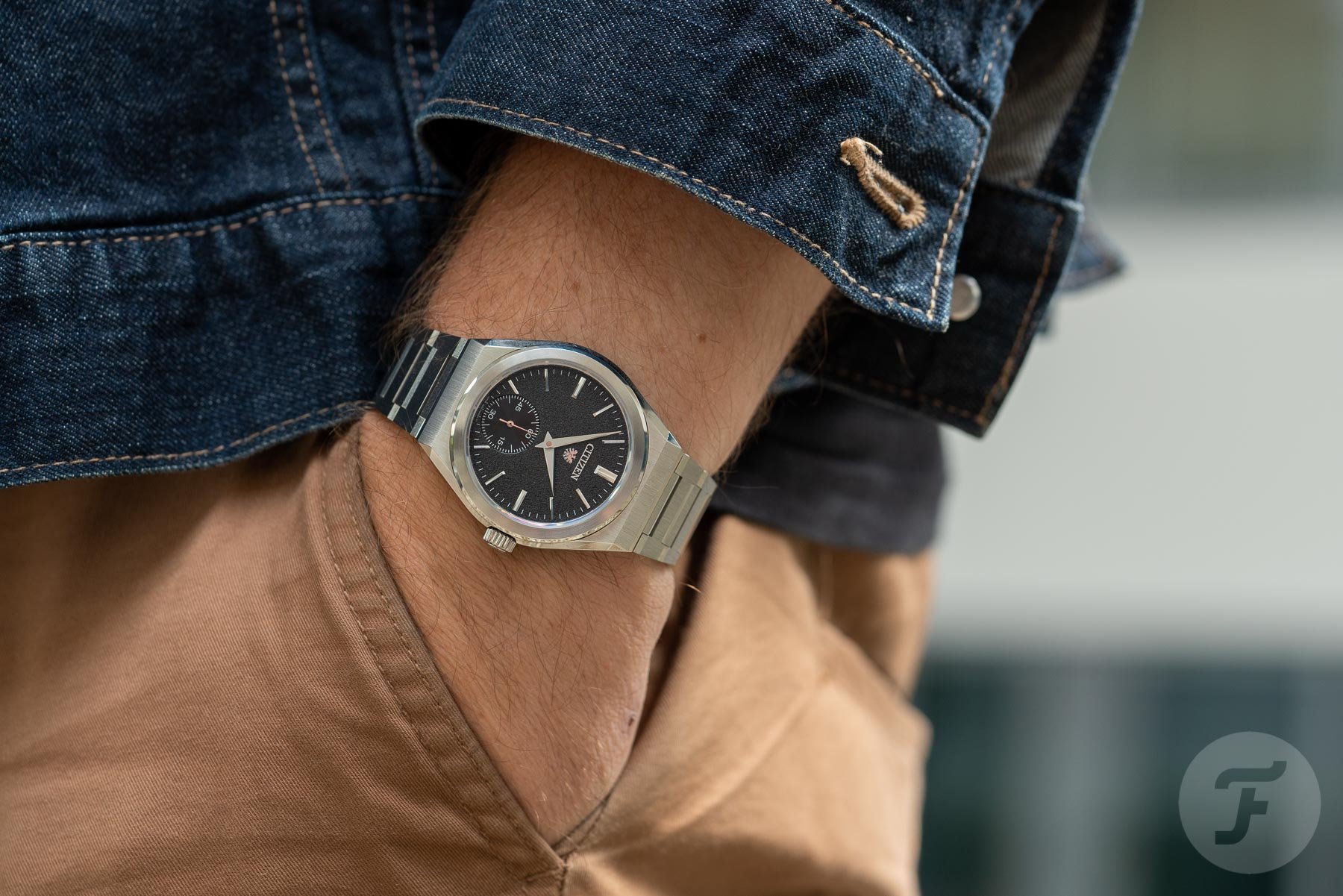 A hallucinatory alternative of an alternative
If you struggle with €5,000 for a Citizen, there's also a budget option available. And that's the Series 8 830 Mechanical (Ref. NA1010-84X), a 40 × 11.7mm alternative. This €1,195 watch is equipped with the automatic 4Hz Citizen caliber 0950 with 50 hours of power reserve. The dial of that watch looks like a mind-blowing 1970s party, the kind with lots of lava lamps to further enhance the space-out vibe. It's a vibe almost as mind-blowing as the prices for an AP "Jumbo" on the secondary market.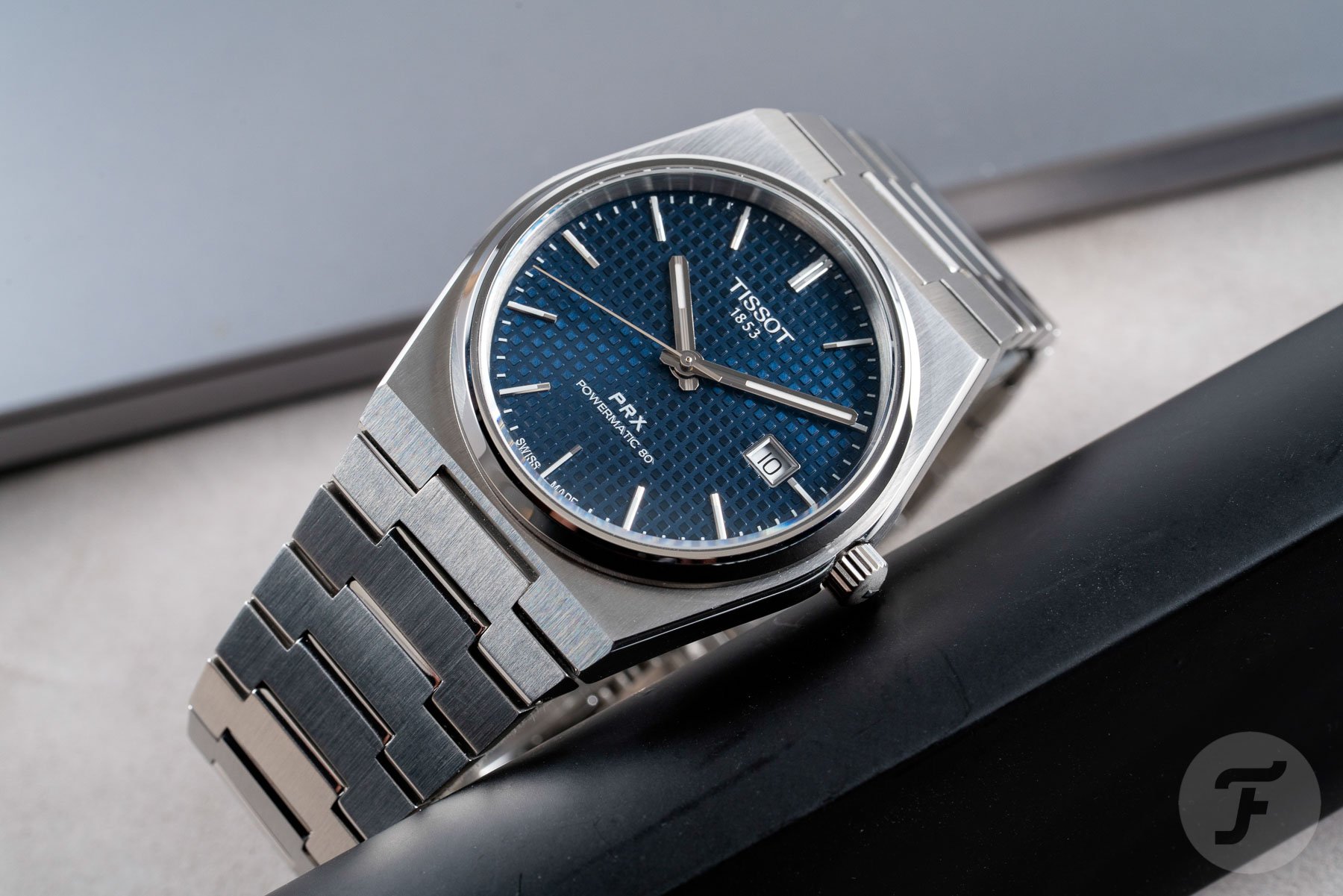 Five alternatives to the Audemars Piguet Royal Oak "Jumbo" — the €670 Tissot PRX Powermatic 80
It was a tough choice to make, but still, I made it. Looking for Royal Oak look-and-somewhat-feel-alikes, I promised to offer alternatives ranging from the ultra-exclusive to the more or less all-inclusive. I managed to narrow the last selection down to two options. Option 1 was the €1,795 Frederique Constant Highlife Automatic. But I went with option 2, the €670 Tissot PRX Powermatic 80. Why? Because even though the Highlife is a good-looking, well-priced, and well-built watch, the PRX manages to stay below the €1K mark with great ease. And even more importantly, it also doesn't really skimp on quality.
The PRX has a very confident wrist presence. It's a revamped or reinterpreted version of a watch in the Tissot history books that feels very much at home in this day and age. The PRX's looks are convincing and the bracelet, which is always tricky to get right on a budget, feels solid while the folding clasp looks extremely neat. The blue version (T137.407.11.041.00) has the most historic feel, but there are also the white (T137.407.21.031.00) and black (T137.407.11.051.00) versions.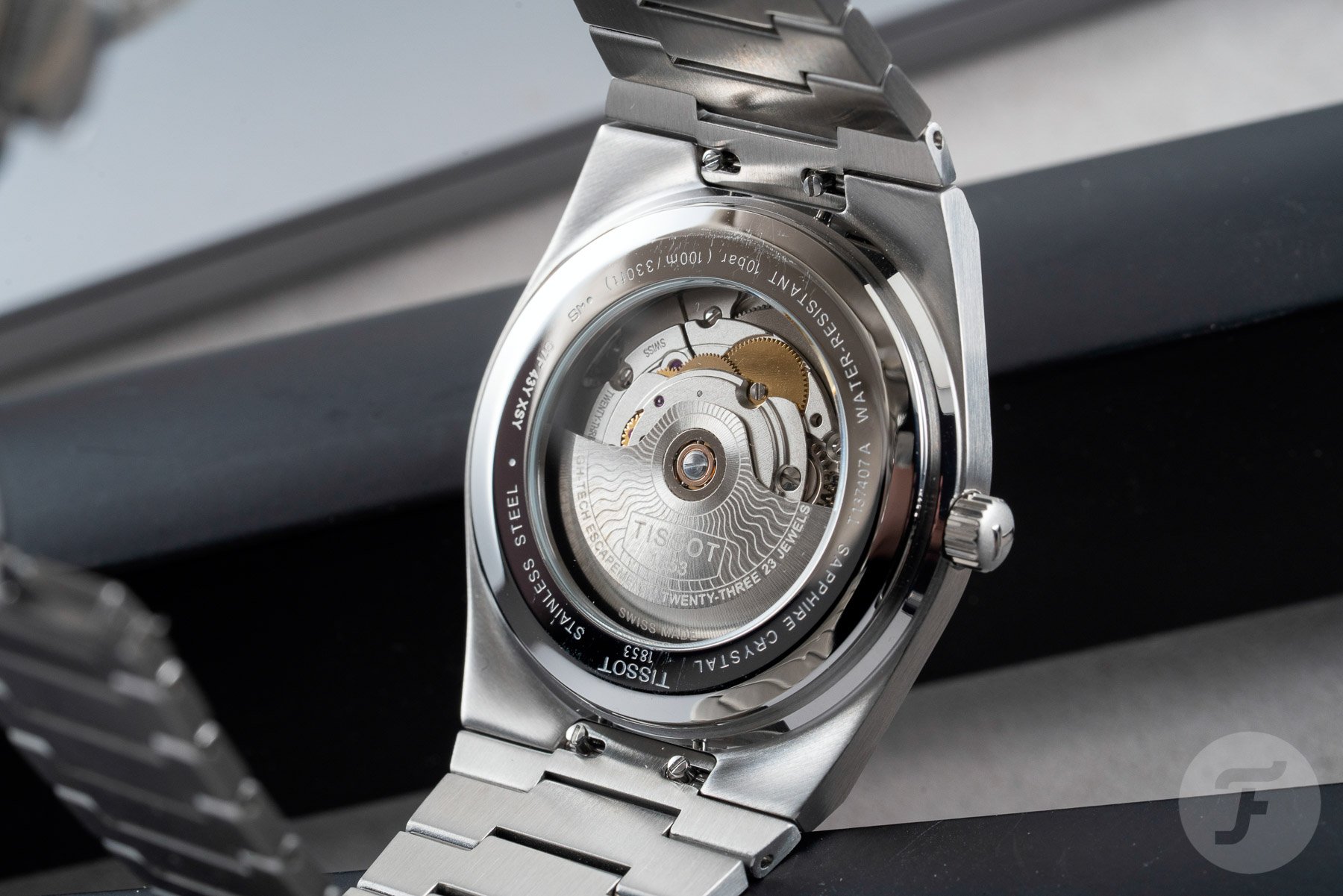 The tile-like texture of the dials, which rings both the 1970s and the "AP RO" bell, has a very sound look in every color option. This watch will speak to aspiring watch buyers who still have un-crushed dreams of one day owning a Royal Oak. It will also speak to more experienced watch fans, people who understand that a watch with this built quality and an up-to-date, 80-hour-power-reserve movement is a fantastic deal. The nostalgic PRX is an excellent example of retro done right.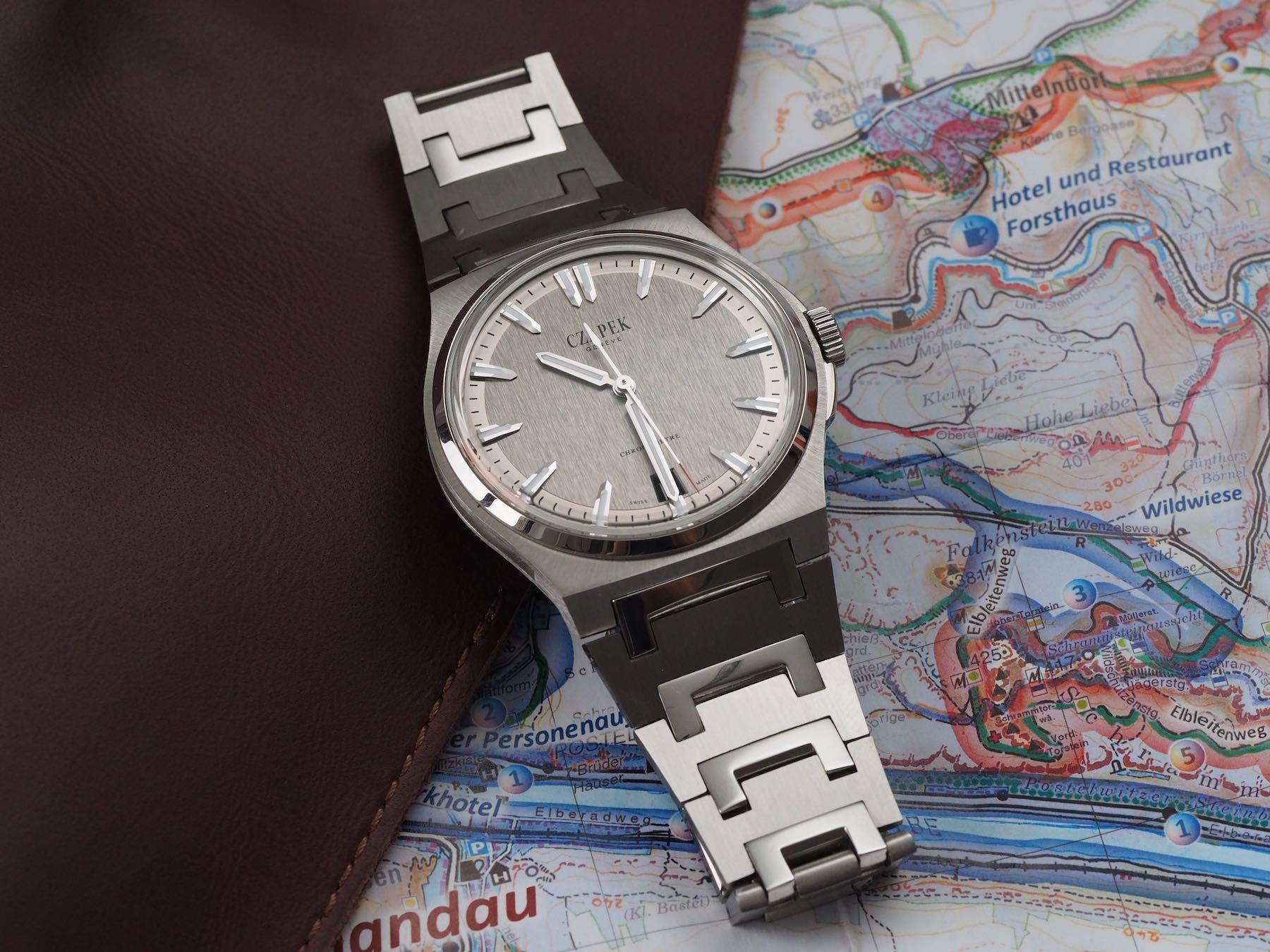 Five alternatives to the Audemars Piguet Royal Oak "Jumbo" — The elephants in the room
Did you miss the Vacheron Constantin Overseas Ultra-Thin Caliber 1120 in this list of five? Maybe you did, but because that watch is also practically unobtainable, I left it out. And since there are quite a few more Overseas models that suffer from hype, I left them out as well. And the same goes for the Patek Philippe Aquanaut. Watches like Chopard's Alpine Eagle, the H. Moser & Cie. Streamliner, the Bvlgari Octo Finissimo, and Czapek's Antarctique also came to mind, but I had to make choices and take different price ranges into account. That's also why you didn't find a Maurice Lacroix Aikon on my list. I do kind of regret not putting the €199 metal Casio G-Shock GM-2100 "Casioak" on my list. But now I kind of did anyway, so I feel much better.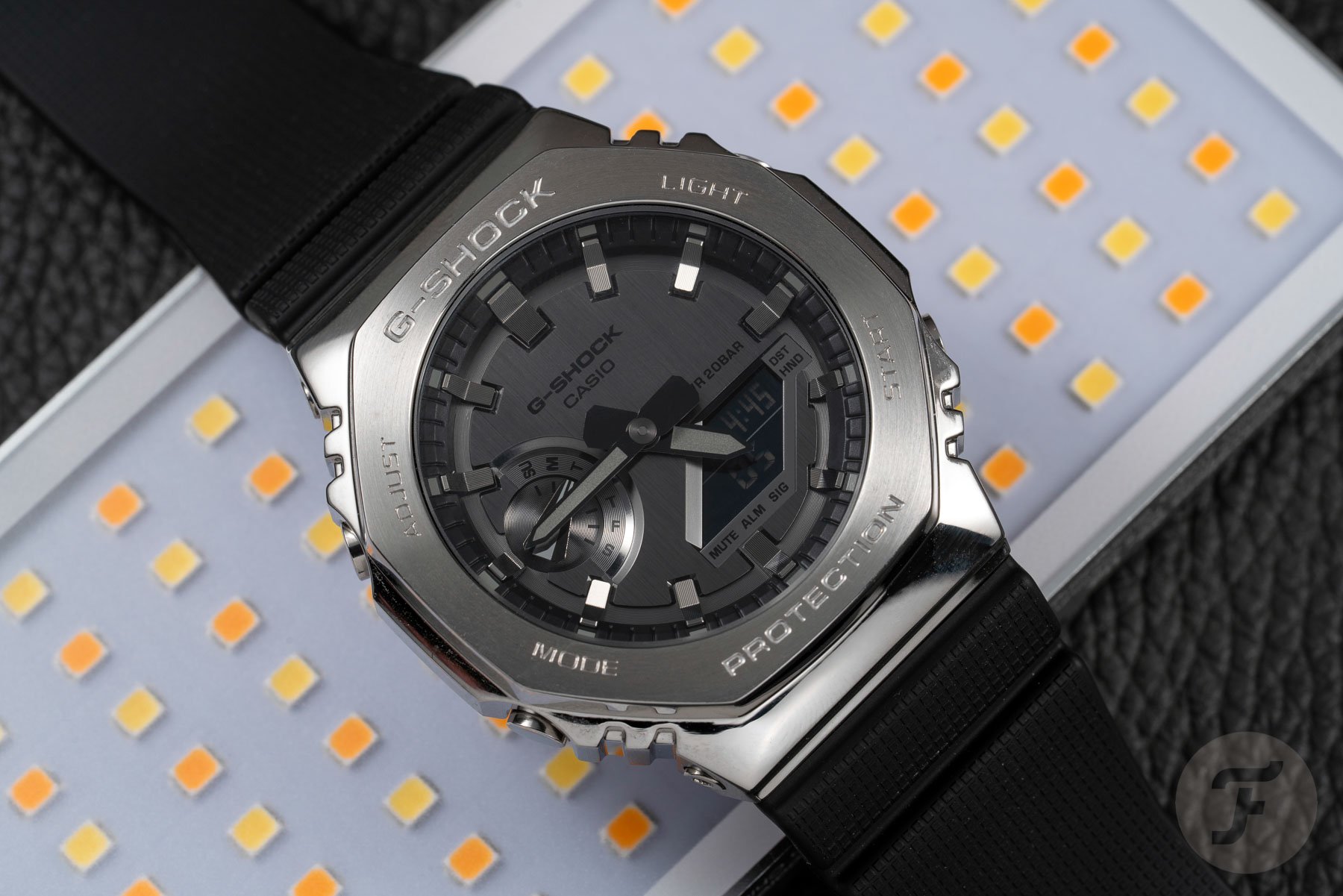 Is there anything else you consider an alternative to the Royal Oak "Jumbo"? Or are we just fooling ourselves believing there's such a thing as a surrogate for one of the greatest watches ever to tell time on this planet?
Please find and follow me at Lex Stolk • Instagram