I have a few of them, pocket watches I mean. I just got them from my grandfather, and it seems that most of him were owned by his own father and grandfather. I never wear them and they just sit tight in the safe. Although I can admire a nice pocket watch, I don't see myself wearing (or is it carrying?) one of those time pieces.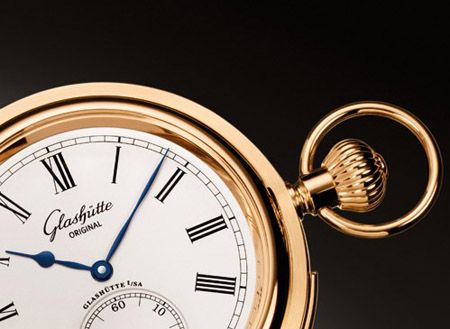 However, I guess there is a market for them, since Glash?ɬºtte Original just introduced their Pocket Watch No.1 today on the 28th of October. With the launch of the Glash?ɬºtte Original Pocket Watch No. 1, the established manufactory harkens back to this epoch and presents a timelessly elegant pocket watch with quarter-hour repetition, which comes in a worldwide limited edition of 25 pieces.
As a reference model, a historical watch by Julius Assmann (famous for his pioneering work in the Glash?ɬºtte watchmaking industry) has been used. When I attend watchfairs, I sometimes look at these (formerly) East German made pocket watches and really like them for their complications, especially the repetition movements. However, as I said before, when am I ever going to use such a watch? Perhaps I should put one up in a glass bell in the living room and use it as a clock. 🙂
Back to the Glash?ɬºtte Original Pocket Watch No.1. It features a quarter-hour repetition that will tell you time by first letting you hear the number of hours that passed, and additionally (in another tone) the quarters since that last hour. So, if it dings 12 times and dings (in a higher tone) another 2 times, it is half past 12 in the afternoon. To operate the repetition complication, simply use the slide that is located on the lower side of the case.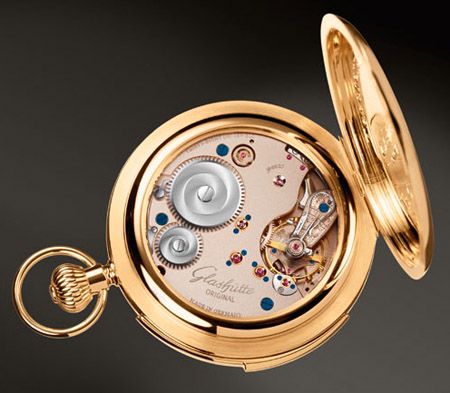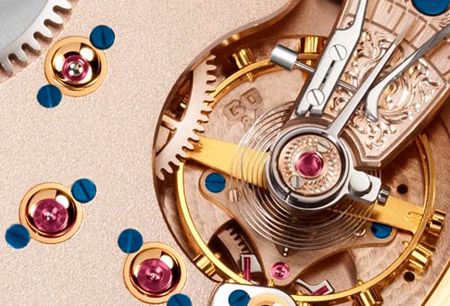 What I really do like about pocket watches is that the movement is kind of large and easy to access. As you can see above, the Glash?ɬºtte Original movement is a feast for the eyes, especially the engraving on the balance cock.
This special model will be available as of April 2010 when it will be officially presented during BASELWORLD 2010 (18 ?¢'Ǩ'Äú 25 March). And remember folks, only 25 pieces available. I guess you have to be quick or have some good friends over at the Glash?ɬºtte Original factory.