The Best Sub-€1,000 Watches Of 2022 — Top 10 From Seiko, Baltic, Furlan Marri, And More
Some of this year's best releases that don't break the bank
At the Fratello offices, we often discuss affordable watches. The question of what "affordable" means, however, is obviously a very personal one. We decided to set the affordable budget for this list at €1,000. So what watches in this price bracket are the best in the long stream of new releases that were unveiled in 2022? We have compiled a list of ten choices that our editors loved for various reasons. All of them are great options under €1,000.
Picking ten watches is not always easy. Why? Because sometimes it is hard to choose, and sometimes there is simply an abundance of options. In the category of releases under €1,000, we have seen a ton of great releases this year. But it was still a tough task to come up with a list of ten releases that we consider the best of the best. Obviously, the year is not over yet, so we might see some additions to this list in the next few months. But for now, these are the 10 best new releases under €1,000 according to us at Fratello. Let's jump in.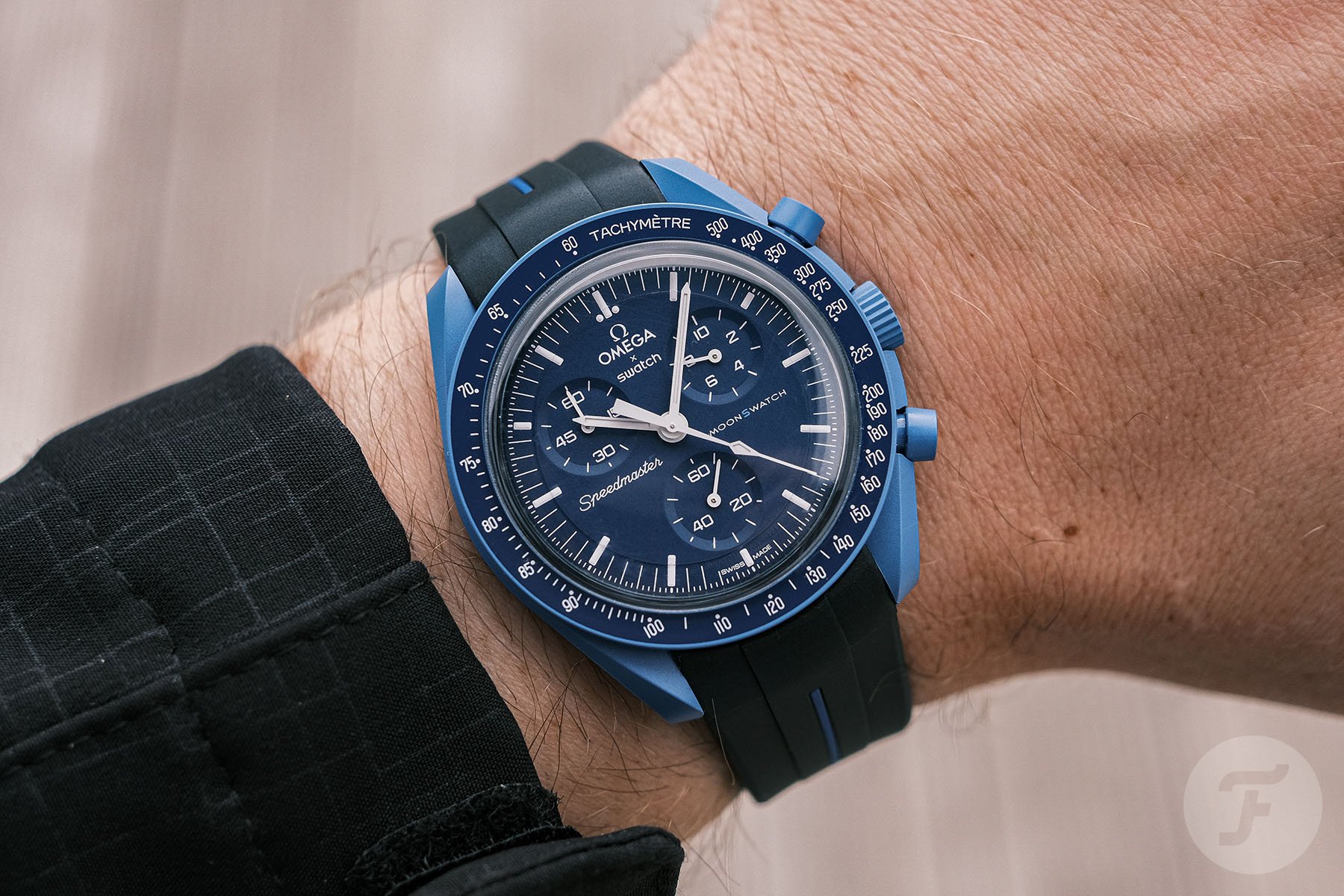 Omega × Swatch Speedmaster MoonSwatch
There is no denying that the Omega × Swatch Speedmaster MoonSwatch is one of the best of 2022. Sure, the watch also sparked a lot of debate about availability, but in the end, it still is a brilliant release. The joining of two legendary brands in creating this fun version of the iconic Moonwatch resulted in a great series of watches. It's great to see that there is a lot of diversity in our team members' favorite picks of the line-up. The one thing we all love at Fratello is how great the MoonSwatch wears. Once you get one, the temptation to get another one in a different color or to try a series of different straps arises. I recently fitted a gray rubber strap from Perpetual Straps to my Moon version, and it changes the dynamic and makes it fun. At €250, this watch is truly one of the most fun of 2022.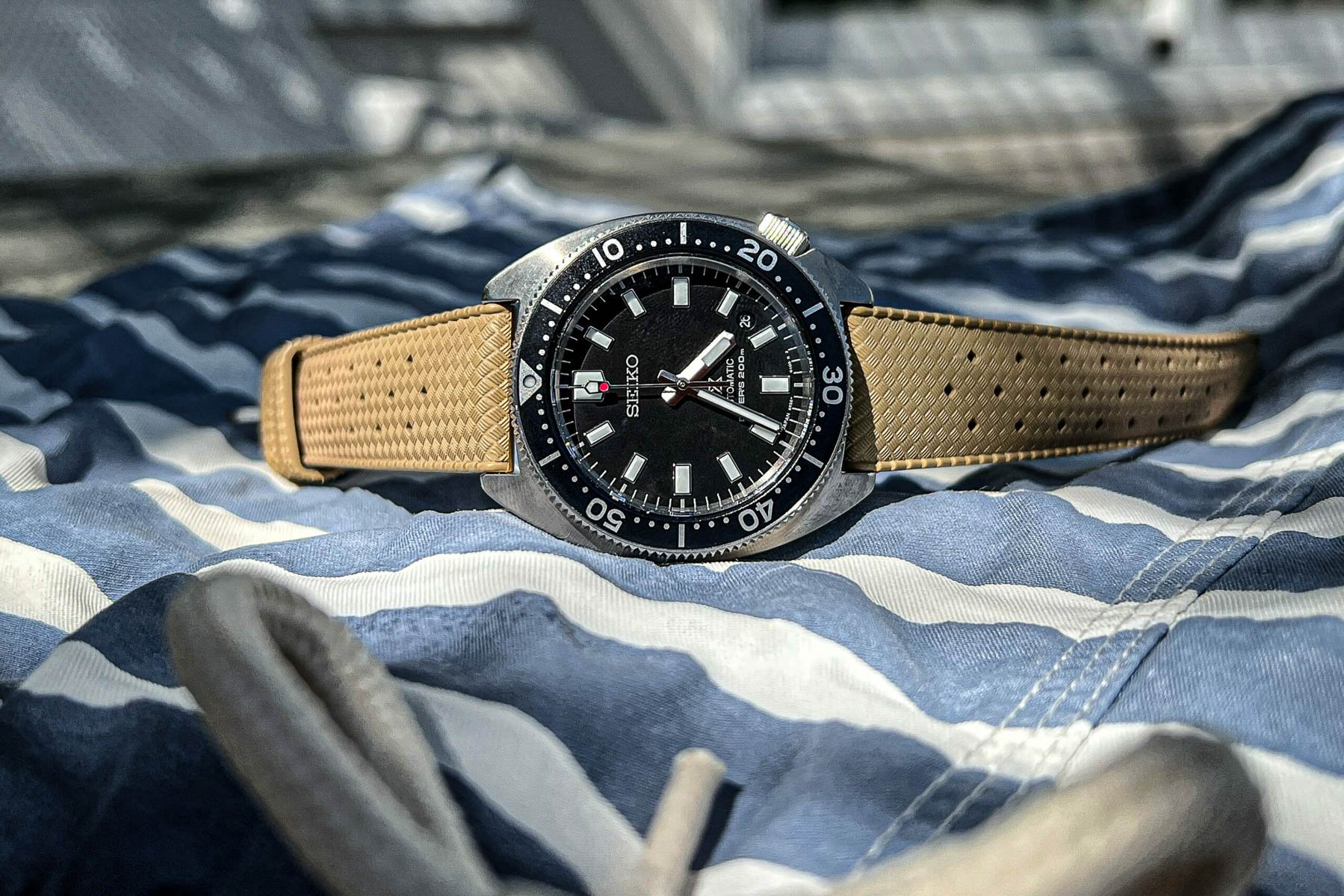 Seiko Prospex SPB317J1
I have previously featured the Seiko Prospex SPB317 on a list of the best new affordable divers. However, I believe it deserves a spot on this list as well. I saw the SPB317 around the wrist of our own Daan de Groot on various straps and was immediately sold. His review perfectly explained why this is amongst the best of 2022: it wears wonderfully. With a case that is 41.5mm in diameter and 12.3mm in height, it is substantial, but it wears smaller. Add the familiar 6R35 movement with 70 hours of power reserve, and this is simply a very solid release. But where it blows the other Prospex modern reissues out of the water is how good it looks on a variety of straps. It looks brilliant on a Tropic strap, a NATO strap, and the silicone strap it comes on for €950.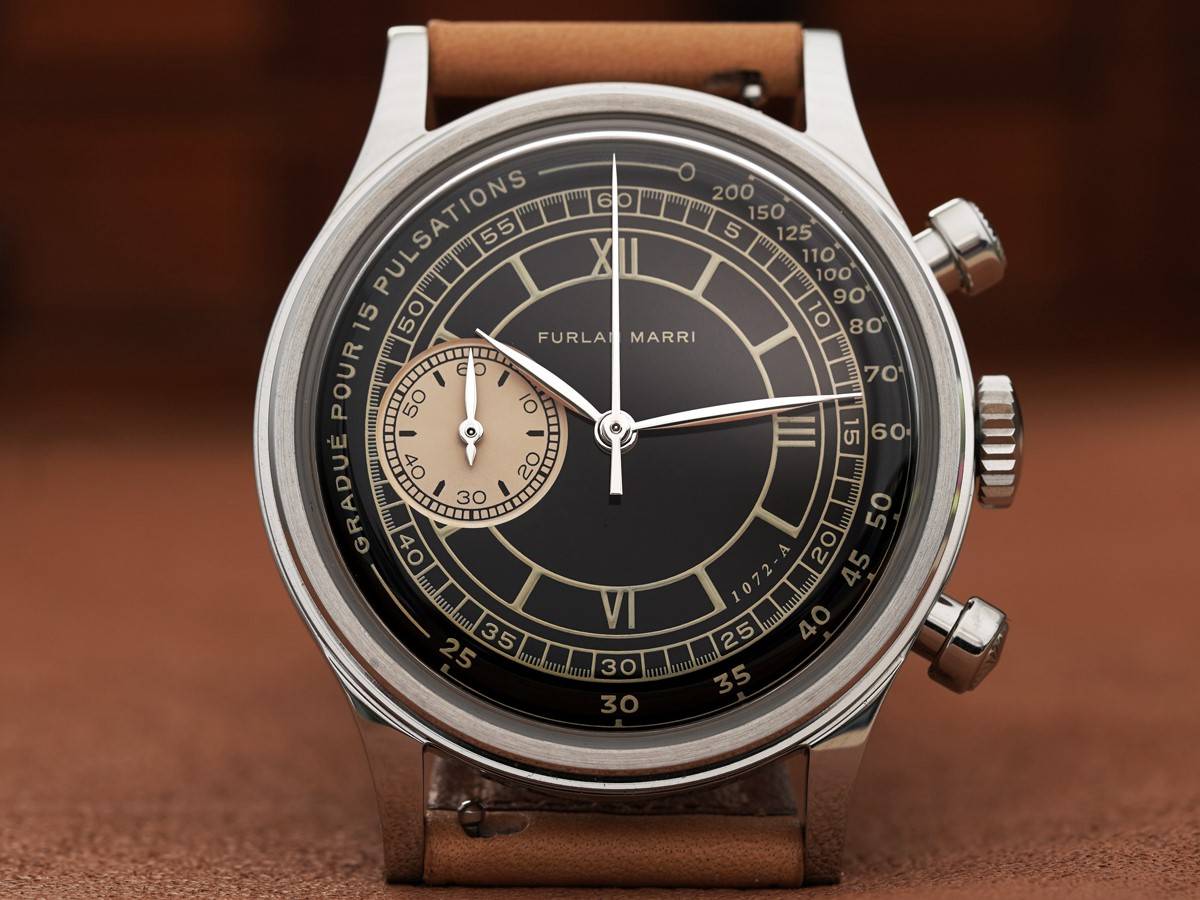 Furlan Marri Nero Sabbia Ref. 1072-A
The next pick might look like one watch, but it's actually part of a brilliant series of three watches. Furlan Marri saw outrageous success in 2021, but in 2022, the fun continued. First off, there was the beautiful new mechanical Black Sector Ref. 2116-A. Not long after, the brand introduced its first permanent collection. The three Mechaquartz chronographs boast the same brilliant looks as the previous releases. The watches feature a 38mm case that is 11.3mm thick. Inside the case, Furlan Marri uses the Seiko VK64 Mechaquartz movement that many watch fans love. The Castagna Ref. 1009-A and Rosso Grigio Ref. 1085-A feature a stunning design with a two-register layout. The Nero Sabbia Ref. 1072-A is slightly different in its design and only features one register at 9 o'clock. At CHF 555, these watches are hard to beat in terms of style and value for money.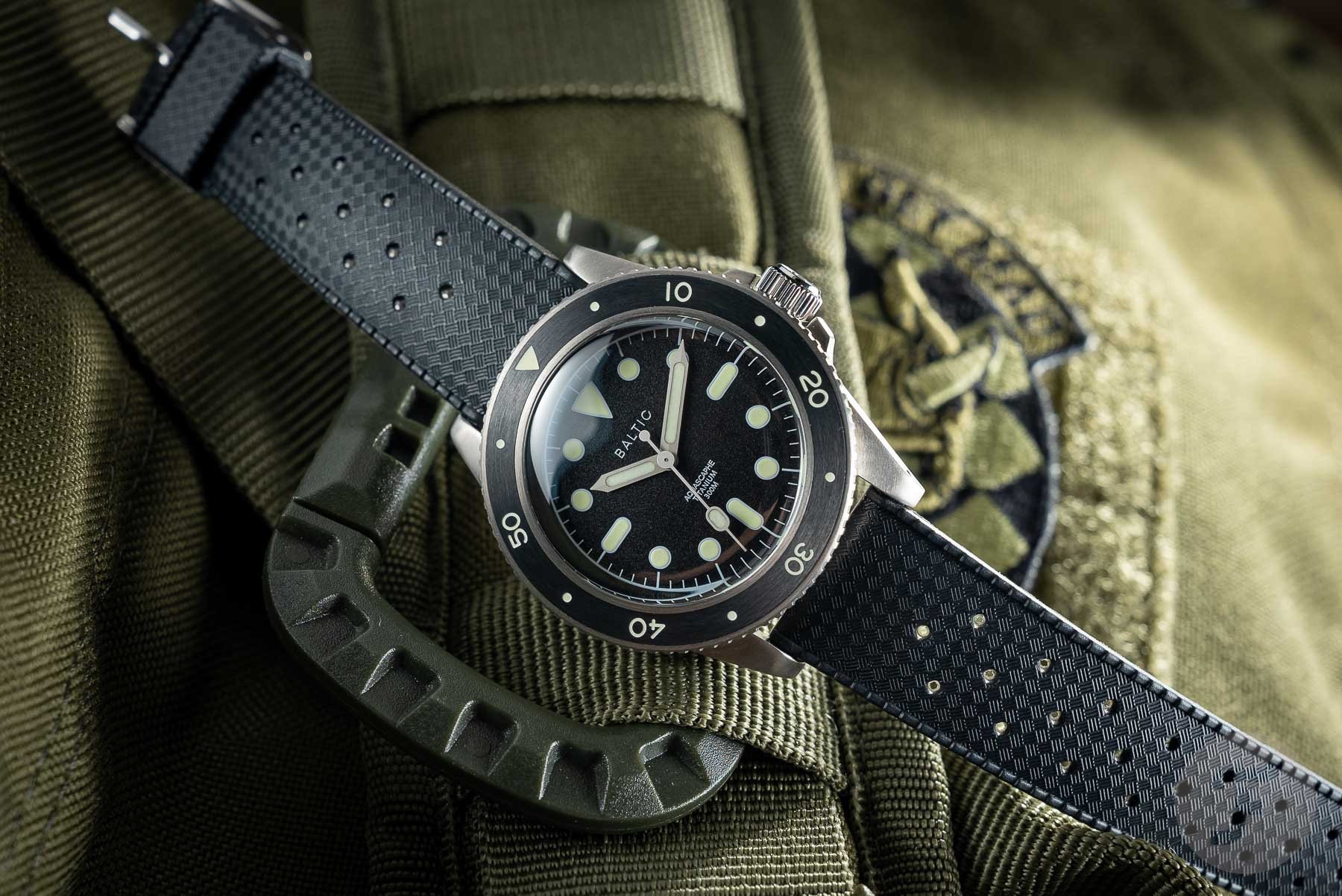 Baltic Aquascaphe Titanium
Our own Thomas van Straaten wore the new Baltic Aquascaphe Titanium for a couple of days, and he was very impressed. So impressed, even, that he decided to pull the trigger and order the blue version of this new dive watch. The Aquascaphe Titanium features a 41mm titanium case that is 13.6mm thick. To be more precise, the brand made the bezel slightly larger than the 39mm bezel of the regular Aquascaphe. The bezel comes fitted with a lumed, brushed ceramic inlay. It's a step away from the sapphire inlay of the regular model and gives the watch a more professional look. You can choose between the black version that you see pictured and the aforementioned blue version. Aside from the different dial and bezel colors, both watches also differ in the color of the lume. The black version features green-glowing lume, and the blue version has blue-glowing lume. Baltic powers the Aquascaphe Titanium with the automatic Miyota 9039 caliber for 42 hours of power reserve. Priced at €710 excluding VAT, this is another great offering in 2022 from the French brand.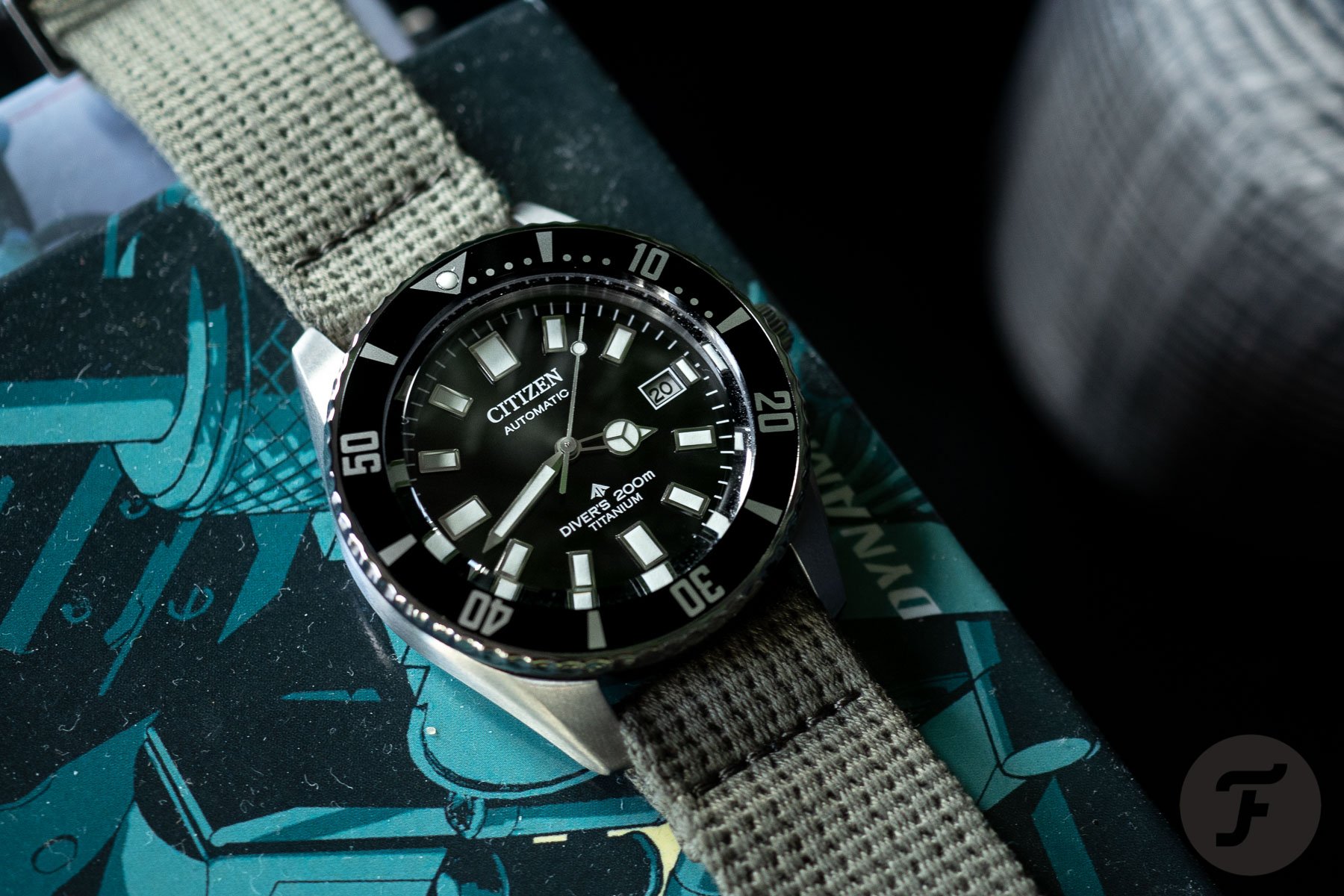 Citizen Promaster Mechanical Diver 200M
Citizen does not often grace us with re-issues of its legendary timepieces. Lately, however, we have seen a couple of great modern versions of the brand's classics. Gerard reviewed the legendary Promaster Aqualand JP2000-08E, and I recently had the chance to take the new Promaster Mechanical Diver 200M for a spin. We also featured it in last week's Sunday Morning Showdown. This modern re-issue of a '70s classic is a true joy to wear. Its design is an exact remake of the original watch from 1977 with an update to a 41mm Super Titanium case. The material is light and extremely comfortable on the wrist. Combine the great style and the automatic caliber 9051 with an accuracy of +20/-10 seconds per day, and you end up with a seriously cool watch. At €750 on a bracelet and €650 on a rubber strap, this new Promaster Mechanical Diver 200M is one of the best of 2022.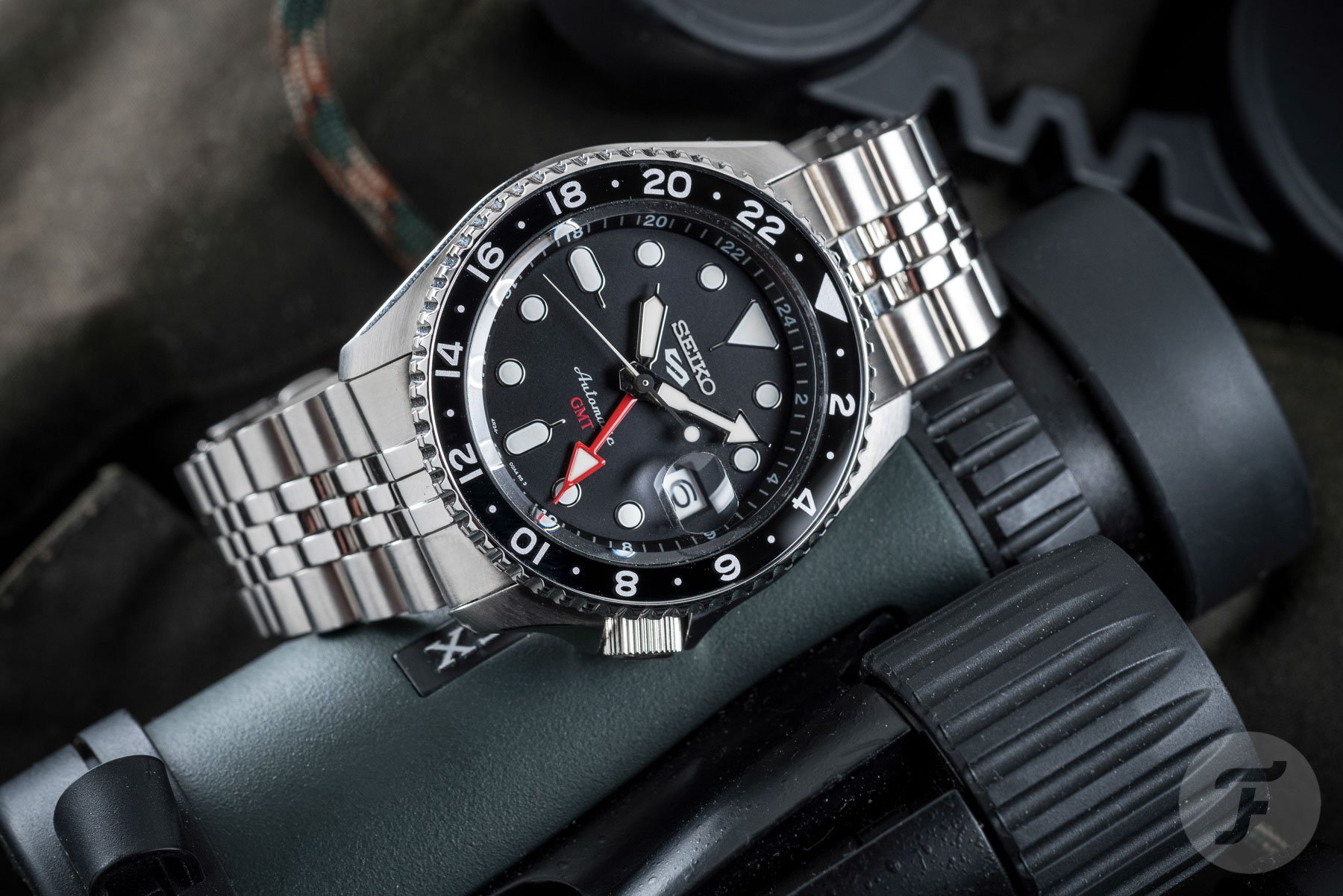 Seiko 5 GMT series
More Seiko? Yes, of course. The brand still rules the category of affordable watches despite its slow ascent up the pricing ladder. The best example of Seiko's affordable goodness comes from the Seiko 5 GMT series. The watches feature a 42.5mm stainless steel case that is 13.6mm thick. You have the choice of three different models. The first comes with an orange dial and a black-and-gray bezel, the second has a blue dial and blue-and-black bezel, and the last comes with a black dial and a black-and-gray bezel. The blue and black models feature a red GMT hand, whereas the orange model features a black GMT hand. Through the exhibition case back, you can see Seiko's 4R34 movement. This 24-jewel automatic caliber runs at 21,600vph and provides 41 hours of power reserve. The watches are so-called "office GMTs" that allow you to adjust the 24-hour hand by pulling the crown out to the first click and turning it clockwise. At €470 on a sturdy Jubilee-style bracelet, these Seiko 5 GMT models are a great option as your new daily wearer.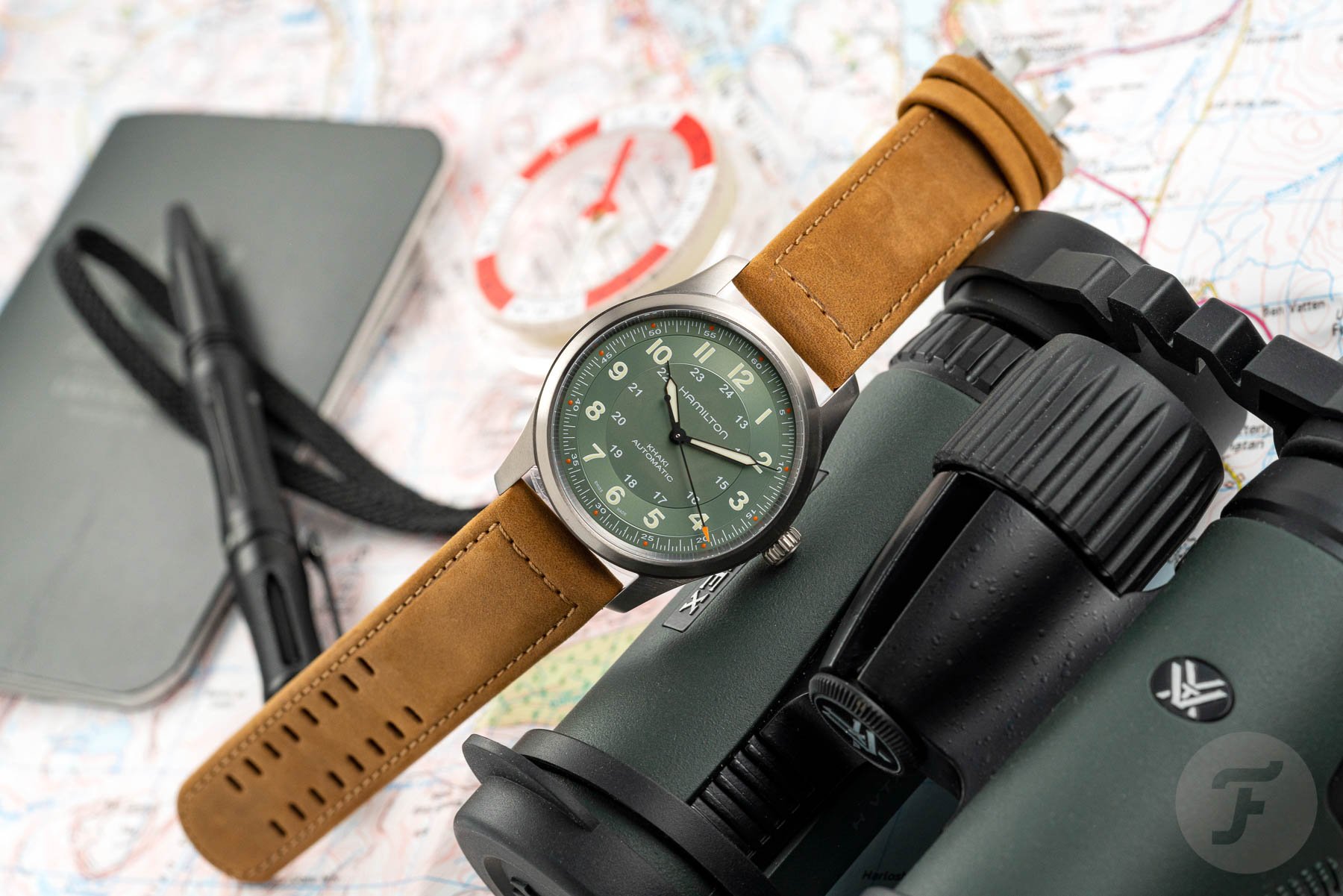 Hamilton Khaki Field Titanium 38mm
How can you create a list of watches under €1,000 in 2022 and not include Hamilton? Right, you can't. This year saw the introduction of a series of new Khaki Field Titanium Auto watches. They come in 38mm and 42mm sizes, and the smaller version perfectly captures this watch's charm. It features a 38mm brushed titanium case, and you can choose either a black or green dial, as pictured. For us, the green-dial version with its orange details easily takes the cake. There is also a black PVD version with a matte gray concrete-like dial. As Dave explained, Hamilton uses its H-10 movement, which operates at 21,600vph and delivers 80 hours of power reserve. Add the great nubuck leather strap, and this watch is an absolute peach at €895.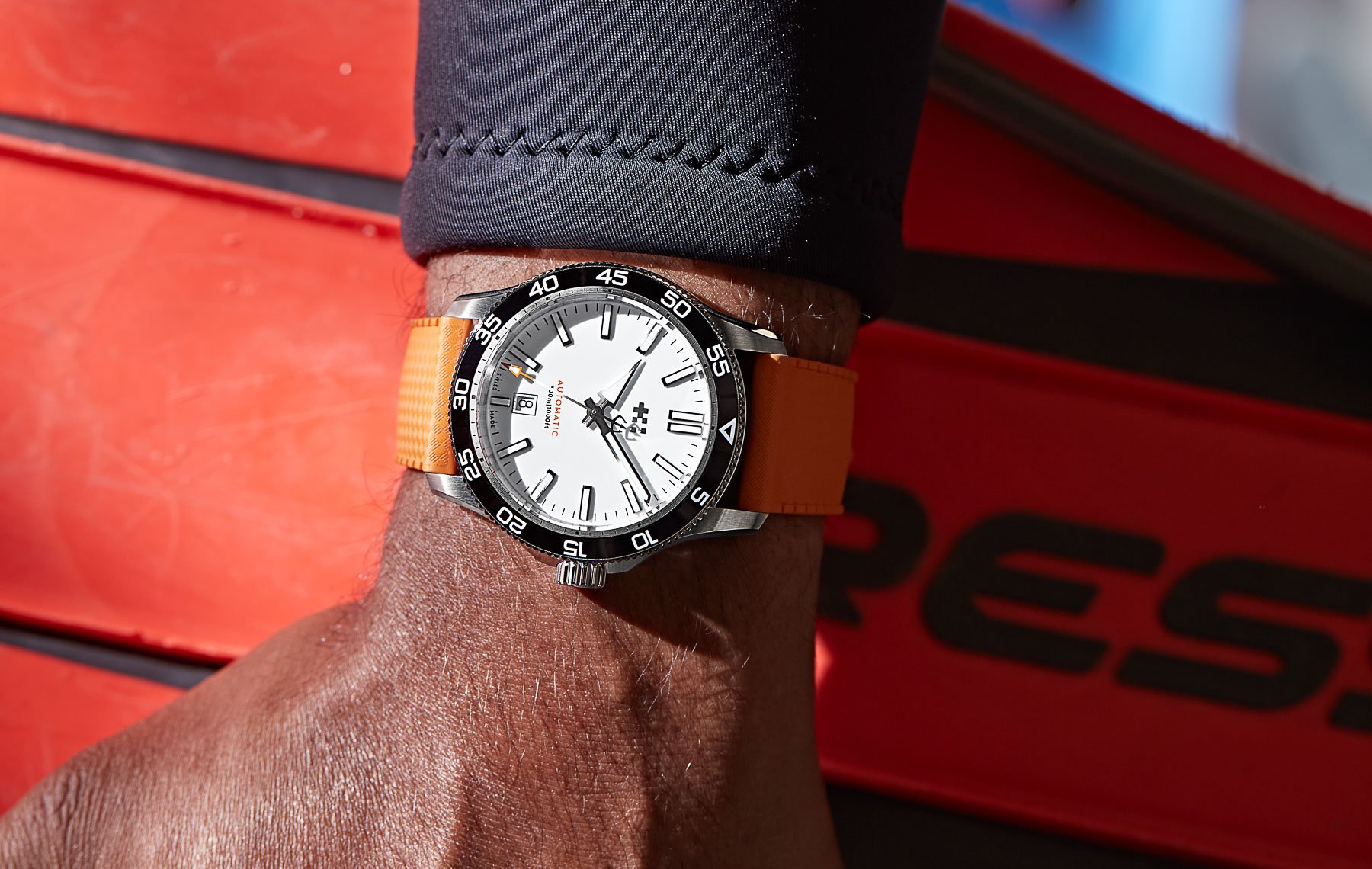 Christopher Ward C60 Trident Pro 300
I wrote about the new Christopher Ward C60 Trident Pro 300 series when it was announced in August. And while we haven't yet had one of the Trident Pro 300 models in for review, it's easy to see that what you get for the money is hard to beat. I can't wait to see whether the watches are as good as I think they are. The Trident Pro 300 series comes in three different case sizes. The smallest is 38mm, followed by a 40mm option, while a 42mm version is the largest in the range. The option to choose your perfect size is great. Mine would be the 40mm version that is 11.3mm thick with a 47.46mm lug-to-lug. All three sizes are water-resistant to 300 meters and are powered by the automatic Sellita SW200-1 movement. This caliber comes in its most highly finished form and delivers 38 hours of power reserve. On the bracelet, the Trident Pro 300 is €1,100, so it can't make the list. But on rubber, it comes in at €895, and on a hybrid rubber/fabric strap, the price is €910. It makes the C60 Trident Pro 300 a great pick for the best of 2022.
Tissot PRX Powermatic 80 (Green Dial)
The Tissot PRX Powermatic 80 was one of last year's big hits. Not only was it very well received by watch fans all over the globe, but it also turned out to be a huge commercial success for Tissot. This year, we saw the introduction of the PRX Chronograph and the smaller 35mm quartz series, But the one release that impressed me the most was simply a new dial variant of the PRX Powermatic 80. The new green dial color that the brand chose looks absolutely stunning! I recently bought the black-dial version, but I considered the green-dial version until the last minute. The 40mm PRX is simply an unbeatable watch in this price category. The '70s-inspired looks are great, the Powermatic 80 movement is reliable, and the watch simply wears like a charm. Add the €695 list price, and there is not much more you could want… Okay, maybe another color after you buy your first!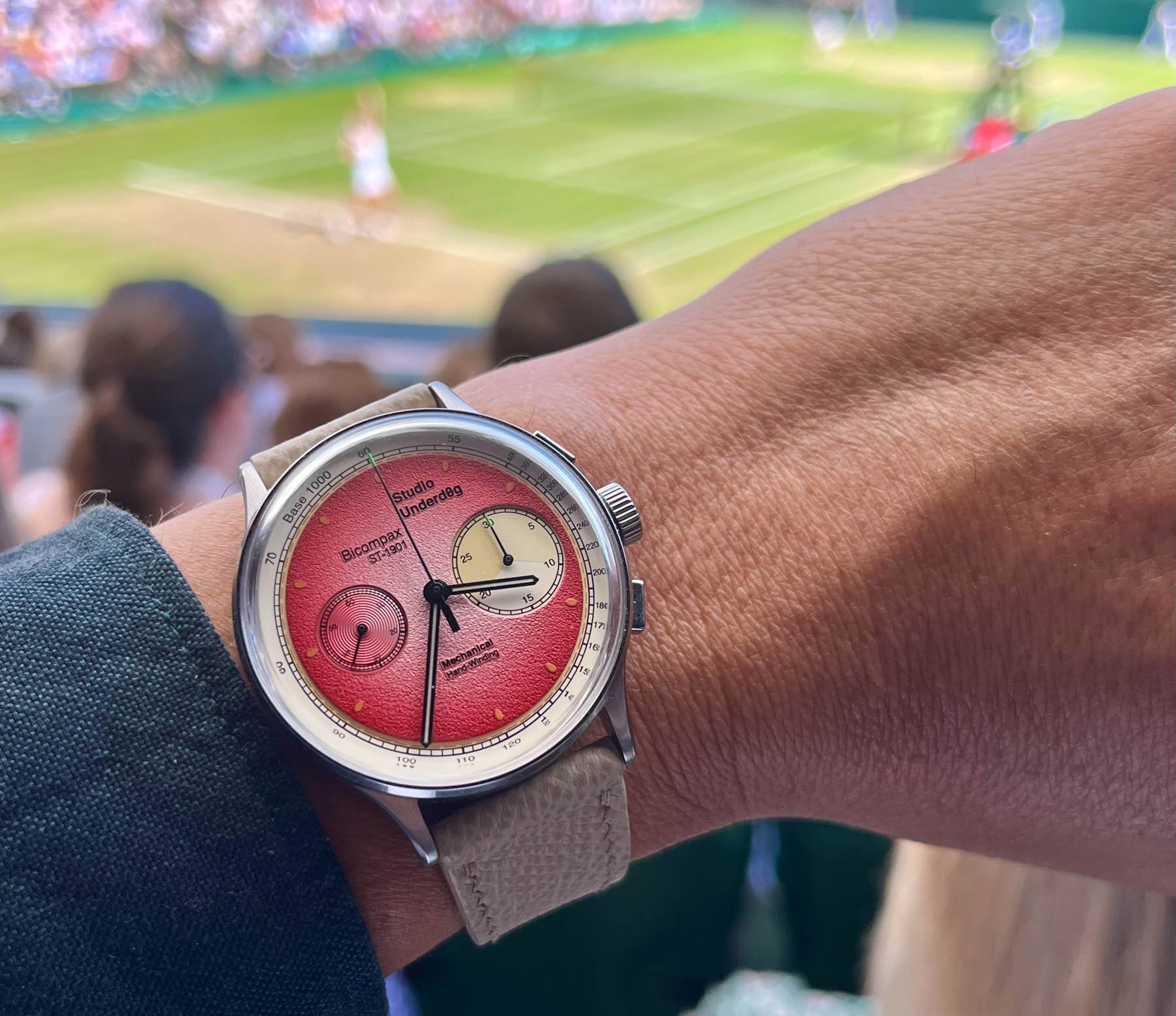 Studio Underd0g Strawberries & Cream
Earlier this year, we had the pleasure of working together with Studio Underd0g founder Richard Benc on the April Fools' Aubergine Edition. But my favorite release from the brand this year was the Strawberries & Cream Edition. And sure, the watch is not available anymore, but I would love to make an exception for this stunning timepiece. Watch-and-tennis journalist Miguel Seabra described his perfect day watching tennis in the sun with a healthy portion of the strawberries and cream that inspired this design. This Wimbledon setting looks stunning and reminds me of the great Roger Federer, who said goodbye to the sport of tennis last weekend. Federer has always worn a variety of Rolex watches, but this watch reminds me of his greatest achievement — eight men's singles Wimbledon titles. It makes the €600 Studio Underd0g Strawberries & Cream a really special personal favorite.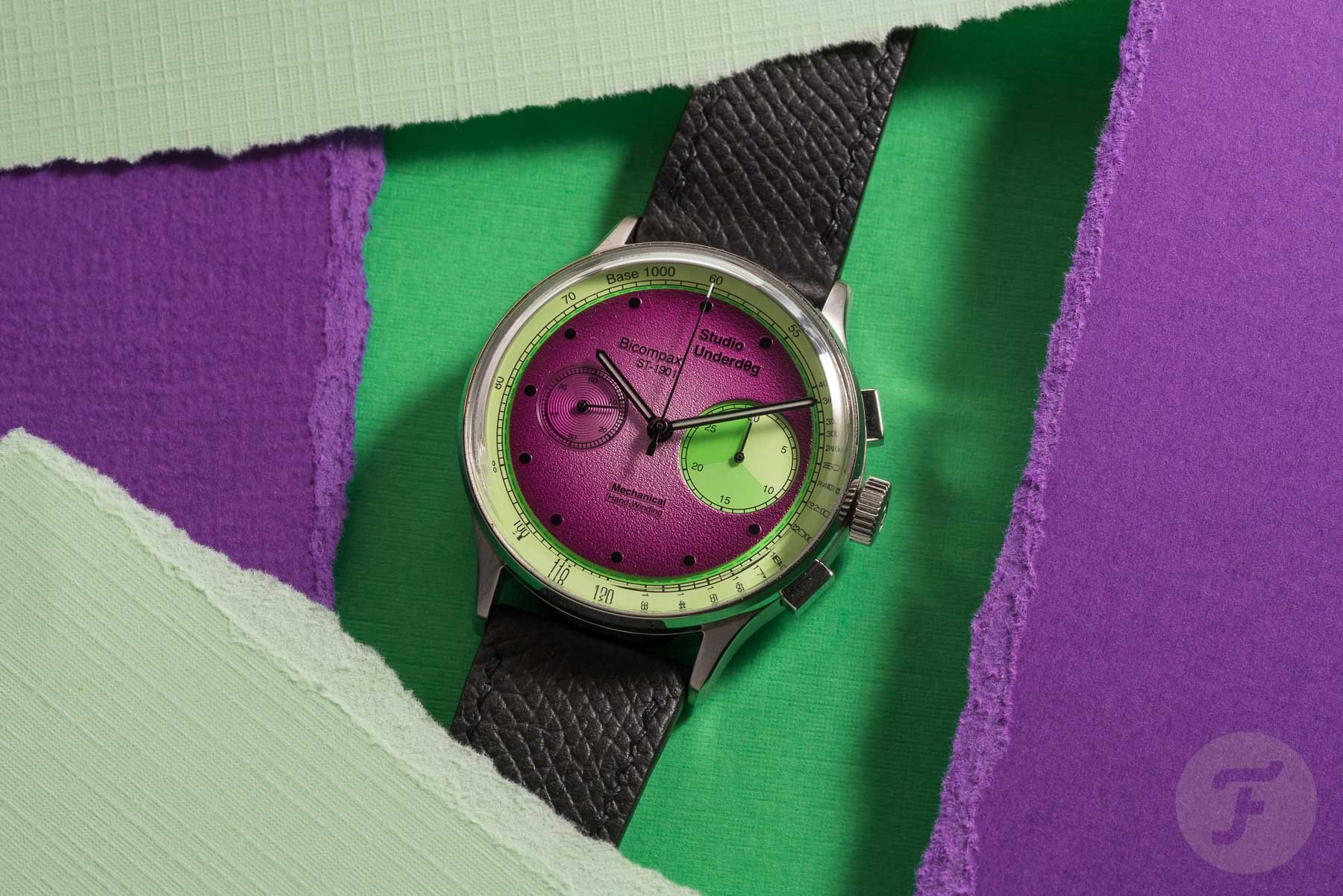 Let's hear from you
There you have it — our list of the best ten watches under €1,000 released in 2022 so far. But with a lot of impressive releases, there are so many great watches that could have been on this list. That's why I pass the question to you…
What is your favorite watch under €1,000 that debuted this year? Let us know in the comments section.