Watch Year 2021 In Retrospect — Unstoppable Trends, Auction Absurdities, Exploding Rolex Prices, And Other Highs And Lows
An overview of remarkable brands, surprising novelties, virtual and real events, and bold newcomers
And all of a sudden, 2021 is done. In case you're wondering what happened from a horological perspective, I tried to reconstruct the year in about 1,500 words — what struck me, stayed with me, and what have I learned in the last year. And that's important, if you ask me, because it's easy to look back at what happened, but learning from the past to understand the present and the future is the hard part. So let's have a look at Watch Year 2021 in retrospect, and check the lessons learned that will help us cope with the horological future.
Numbers don't lie. The most popular (most-read) stories of 2021 with you, our beloved readers, were about Rolex, Seiko, and the Omega Speedmaster, of course. They're the usual suspects, yes, for sure, but there were also some big microbrand surprises in terms of views. The biggest surprise was perhaps the massive attention the Cyberpunk T-2077 digital watch got. And when it comes to bang-per-buck with a look that is totally on point trend-wise, it shouldn't come as a surprise that the Tissot PRX got a lot of well-deserved attention. But the comments we got on our stories were especially rewarding. The Fast And The Fratelli watch race provoked a lot of reactions, and our word of watch advice to not flaunt your high-profile watches too much also inspired you to share your thoughts with us. Thanks so much for that.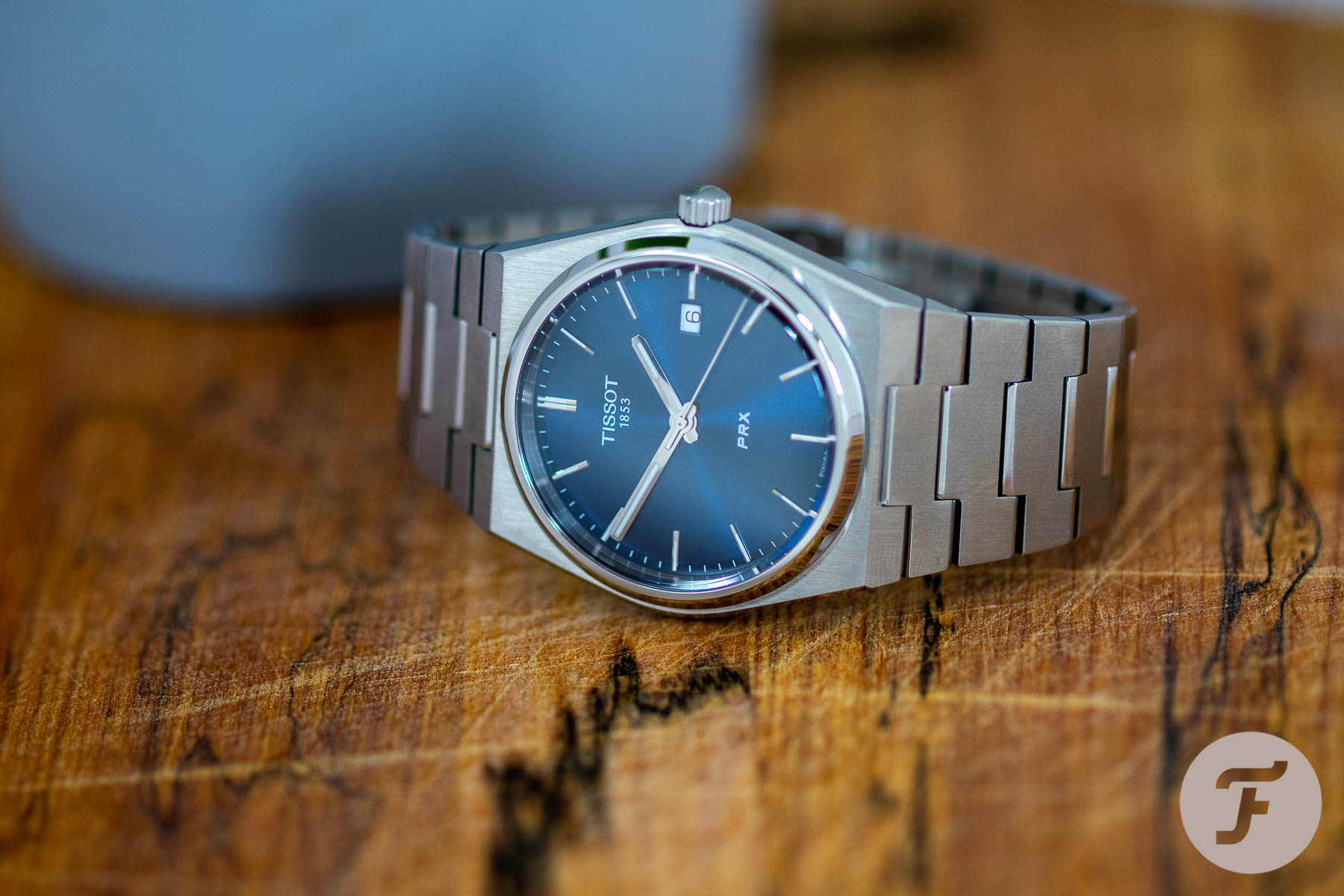 Watch Year 2021 in retrospect — Unstoppable retro
Retro still rules the waves. Is that a good thing? Well, re-issues from the golden years of watchmaking are usually not very polarizing. Sure, some brands do it better than others, but watches from sixty or fifty years ago typically provide a safe aesthetical base for a re-interpretation. But since we've been in the retro trend for about twenty years, some brands have (re-)used up all their irreproachable historical models, and are now looking at watches that debuted in the 1980s.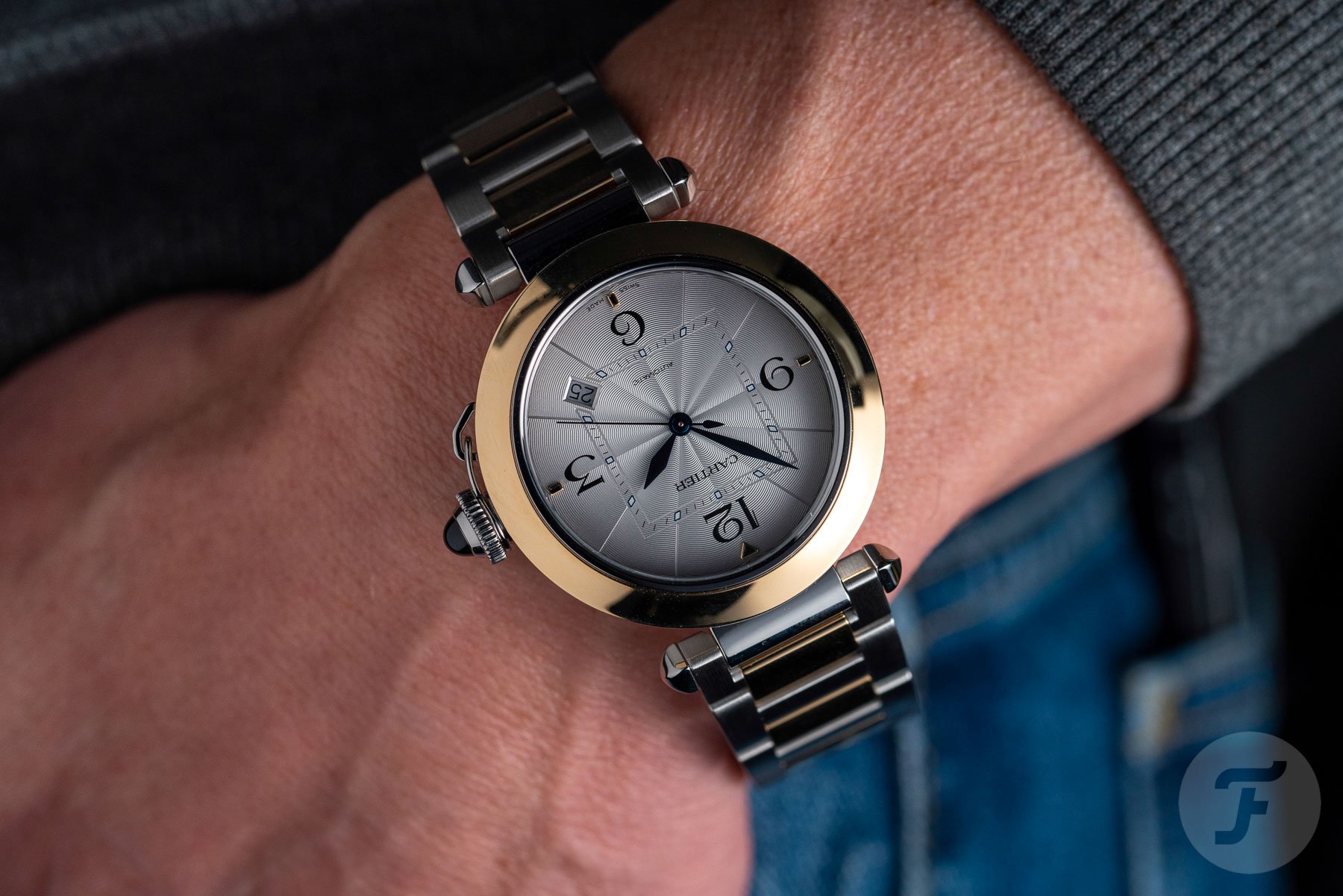 The 1980s re-done right
Is that a good thing? Well, the Pasha de Cartier 41mm is not bad if you want a tangible memory of your wild clubbing years. But otherwise, the '80s were years of great crisis in Switzerland, and that reflected on the lion's share of watches that were produced then. But in times of deep darkness, a very jolly watch succeeded in lifting our spirits. A watch that made a comeback in the shape of the 150 limited edition pieces, the Bvlgari Gérald Genta Mickey Mouse. It sold out almost instantly, and that made sense. What's not to like about a mouse that points out the minutes with a gloved hand, and has an arm that snaps back to zero at the turn of the hour?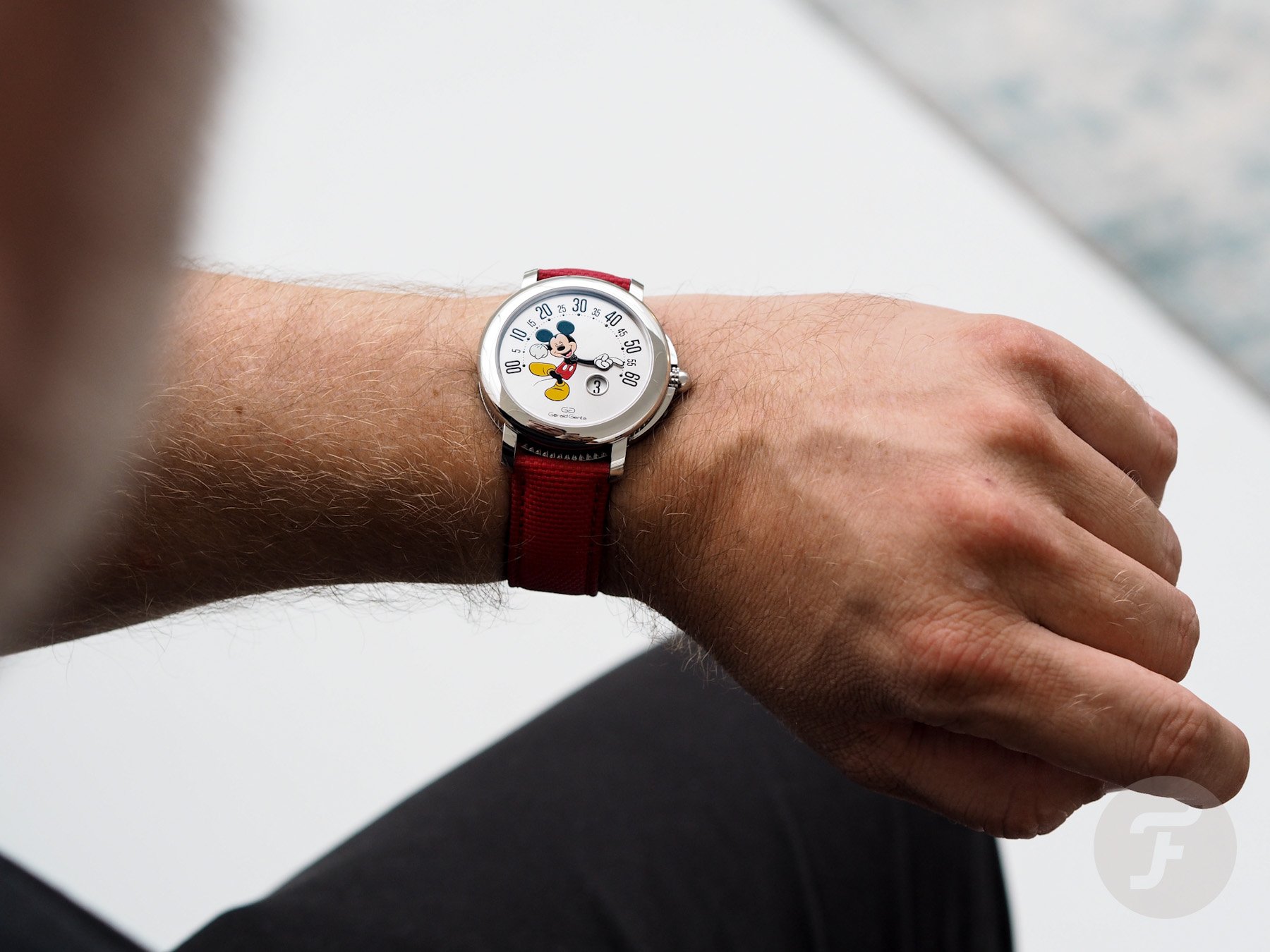 Drained archives
It won't be long before the 1990s will serve as a source of inspiration. That's not something to look forward to if you ask me —  a word like "iconic" doesn't apply to 1990s watches. But thankfully real-time moves faster than the periods of time from which designers draw their inspiration. As such, a decade of watches is distilled into a couple of years. Does that mean we'll get the '90s out of our systems, and see re-interpretations of watches that debuted in the '00s? Only time will tell.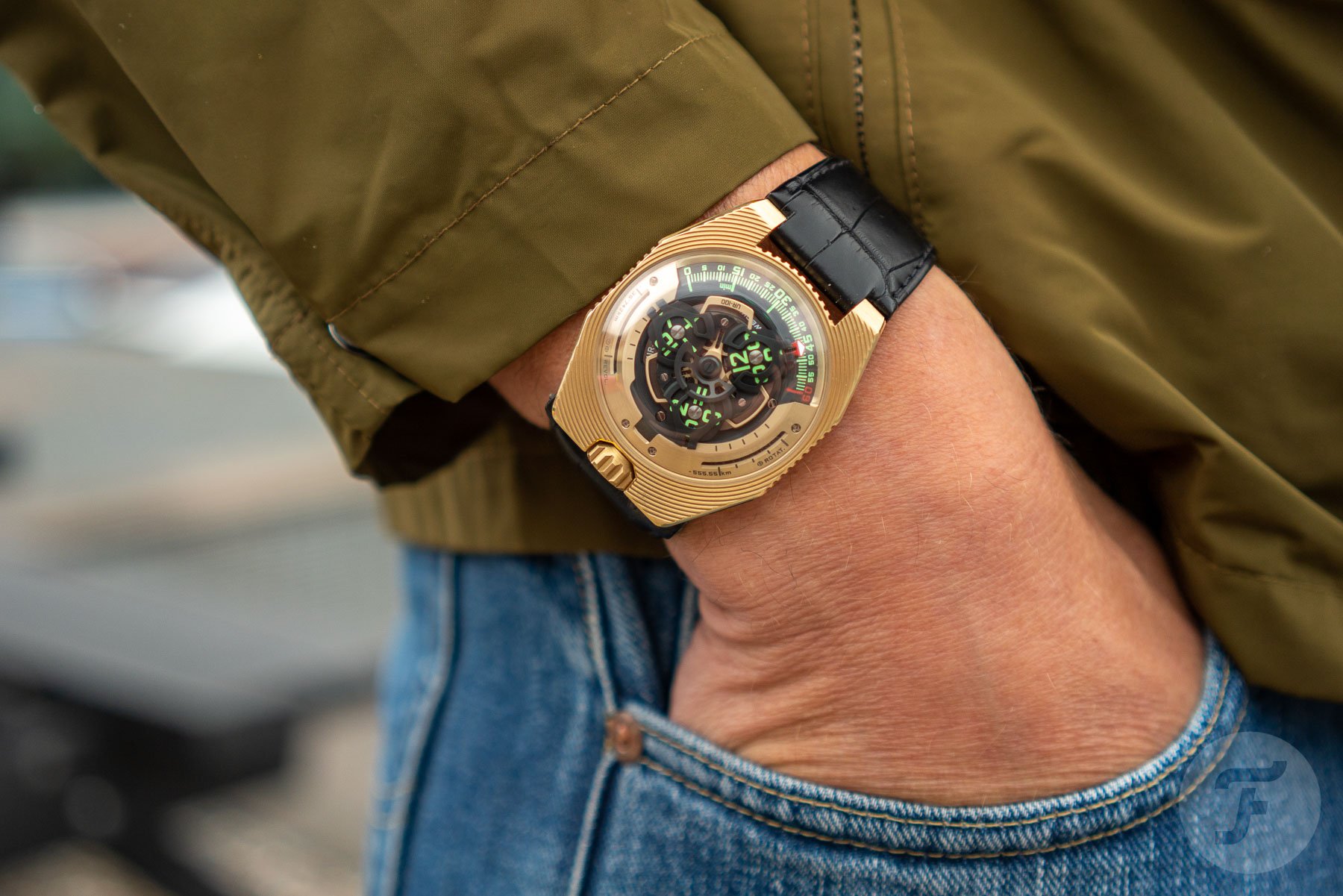 But with drained archives, you would think that it opens the door for more avant-garde watch designs. Not just from the likes of high-end brands like Urwerk, but also from affordable ones like Seiko, and ambitious and adventurous microbrands like Isotope, for instance. Let's see if the watch world is ready for new designs.
Since the present is scary and the future uncertain, a safe, warm, and cozy history is very nice to wear on the wrist.
I'm not entirely optimistic about that. While I really hope the world will open up permanently soon, in troublesome times like these, people look for security. And that translates to proven watch brands and designs that remind people of better days. Since the present is scary and the future uncertain, a safe, warm, and cozy history is very nice to wear on the wrist.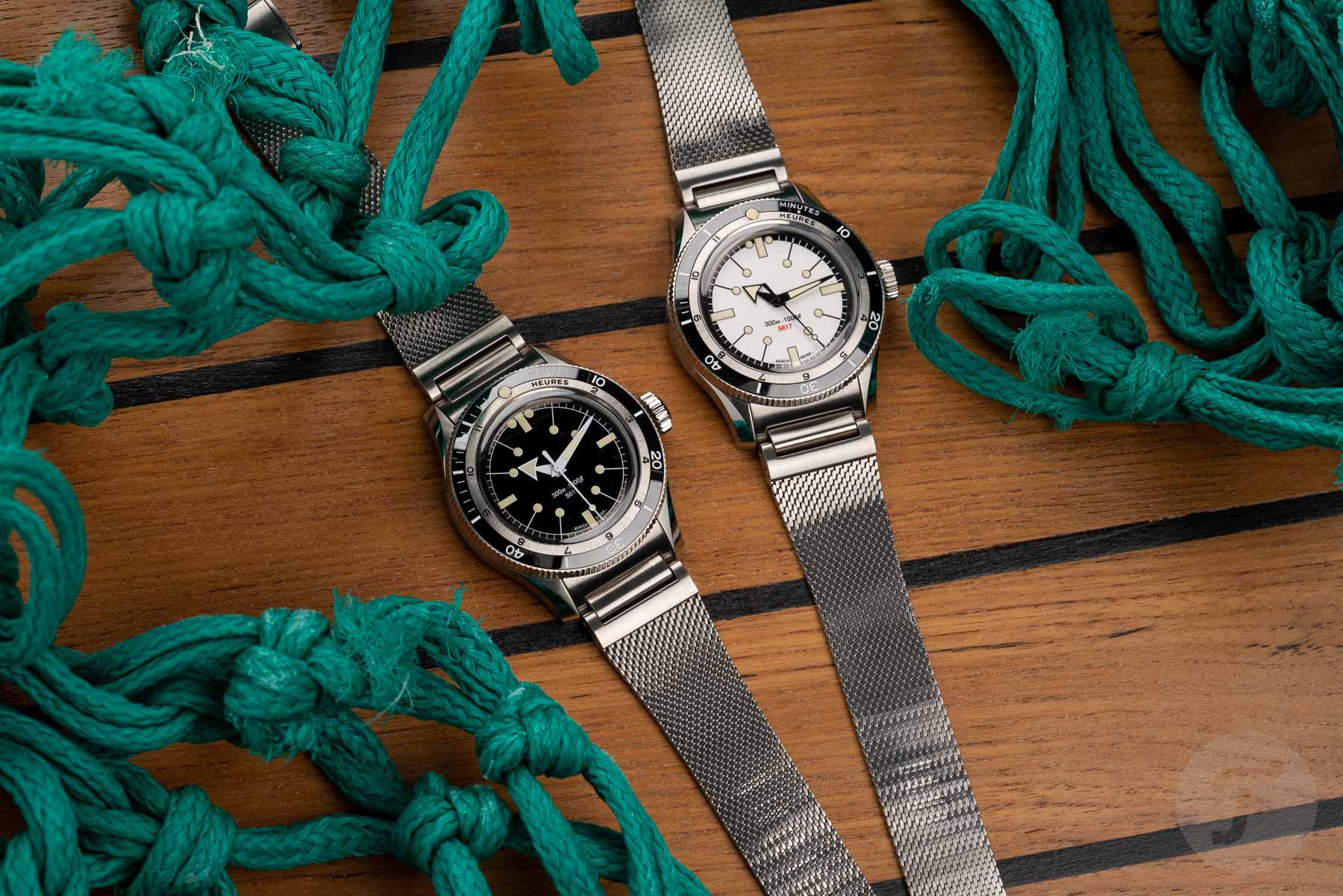 The continued rise of microbrands
You would think that in times of trouble, new brands wouldn't stand a chance according to the theory I mentioned just now. But some microbrands are managing to get more and more attention from watch aficionados recently. The success of newcomers like Serica, Straum, and Zelos can be explained by looking at their retrospective designs, friendly prices, and the creators' passion that oozes from these watches.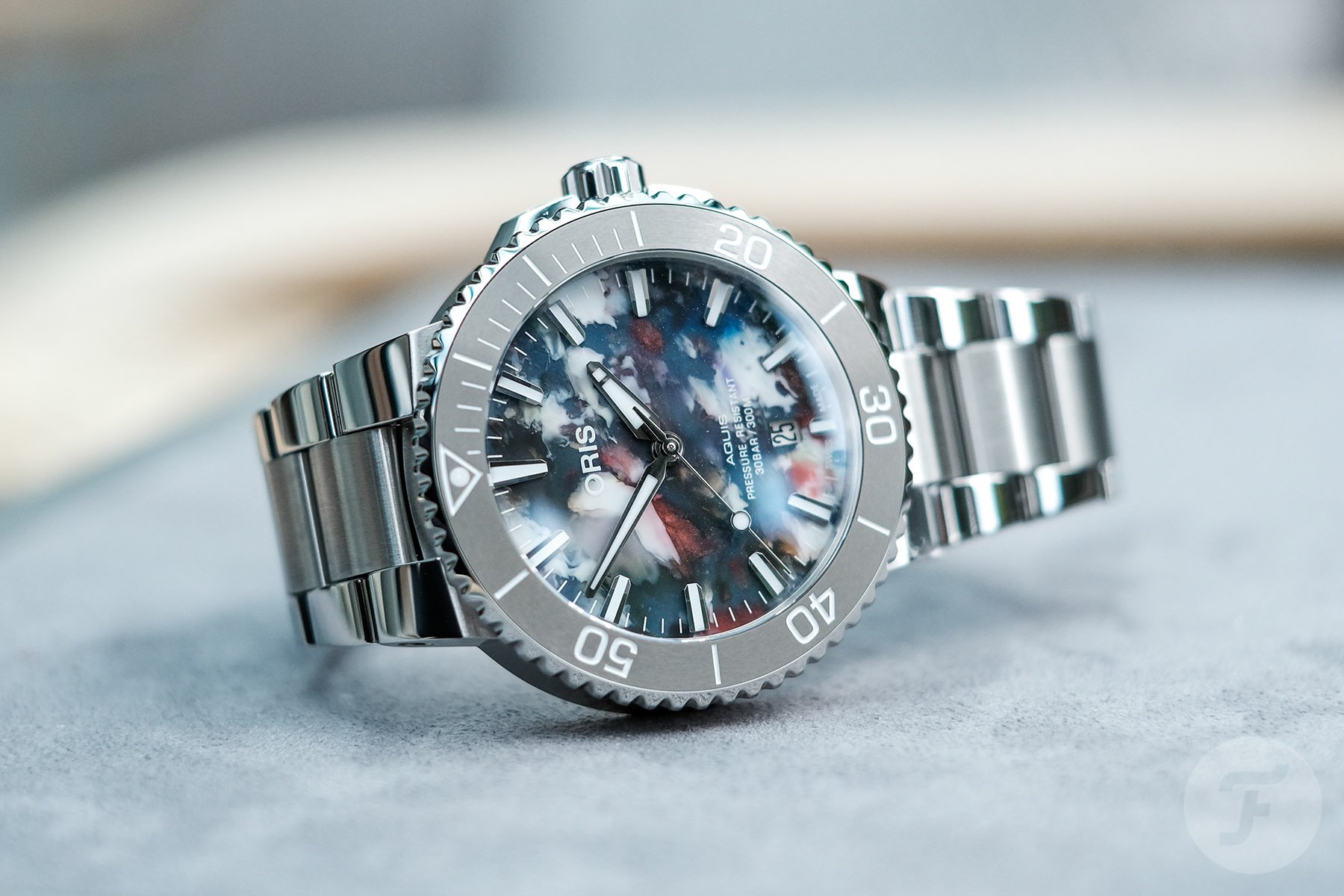 Eco-friendly is here to stay
There's no denying sustainability and eco-friendly materials are the trend. The world is making a shift, and watches must follow. The Oris Aquis Upcycle, with its dial made from reclaimed plastic, is a good and practical example of this. The Panerai Submersible eLAB-ID PAM01225, however, was more ambitious.
Presented during a virtual Watches and Wonders, the PAM01225 contains the highest percentage of recycled materials ever in a watch. A total of 98.6% of the Submersible eLAB-ID's weight comes from components consisting of high amounts of recycled material. The case, the sandwich dial, and the movement bridges are all composed of EcoTitanium. And this aerospace-grade titanium alloy is made of more than 80% pure recycled content. It's like a Formula 1 car for the wrist, and the technology will trickle down to standard-production models over time. Both vegan leather and recycled NATO straps also became more common in 2021. They will become even more normal in 2022.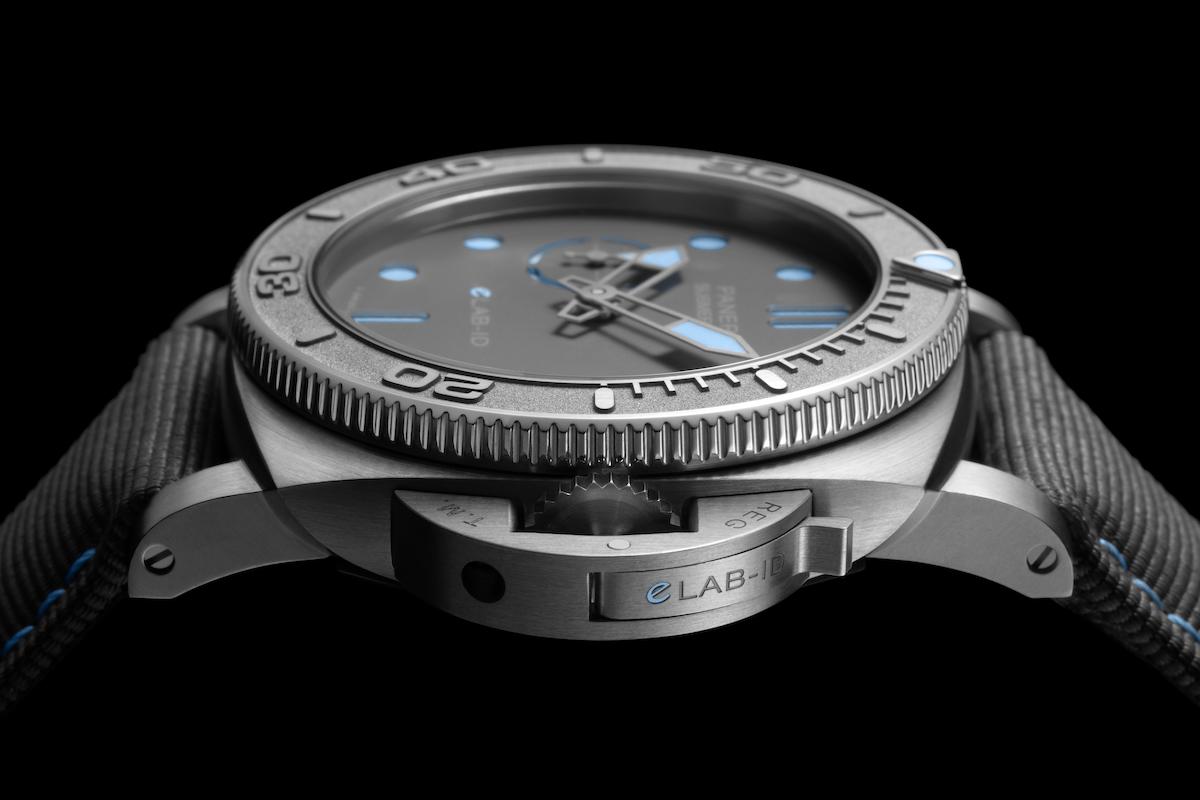 Virtual and real watch events
I already touched on virtual watch fairs, presentations, and events when talking about the environmental-friendly Panerai, and I have to admit, I don't like them. Sure, they are a great help in maintaining contact with brands, but a watch on a laptop screen is a meager substitute for a tactile object.
… watch journos stuck at home save tons of jet fuel and thus help to save our precious planet.
The Geneva Watch Days at the end of August proved how important real-life interaction is, and that you can only judge a watch when you see it in the metal. On the other hand, watch journos stuck at home save tons of jet fuel and thus help to save our precious planet. I'm trying to give it a positive spin, but I sure hate missing the essential touch-and-feel with a watch. Anyway, from 2022 on, I think we will see a balance between virtual and live events; that's COVID-19's contribution to creating a more sustainable watch universe. But in 2022, one destination that watch fans won't have to travel to is Basel, as the Baselworld show was put out of its misery.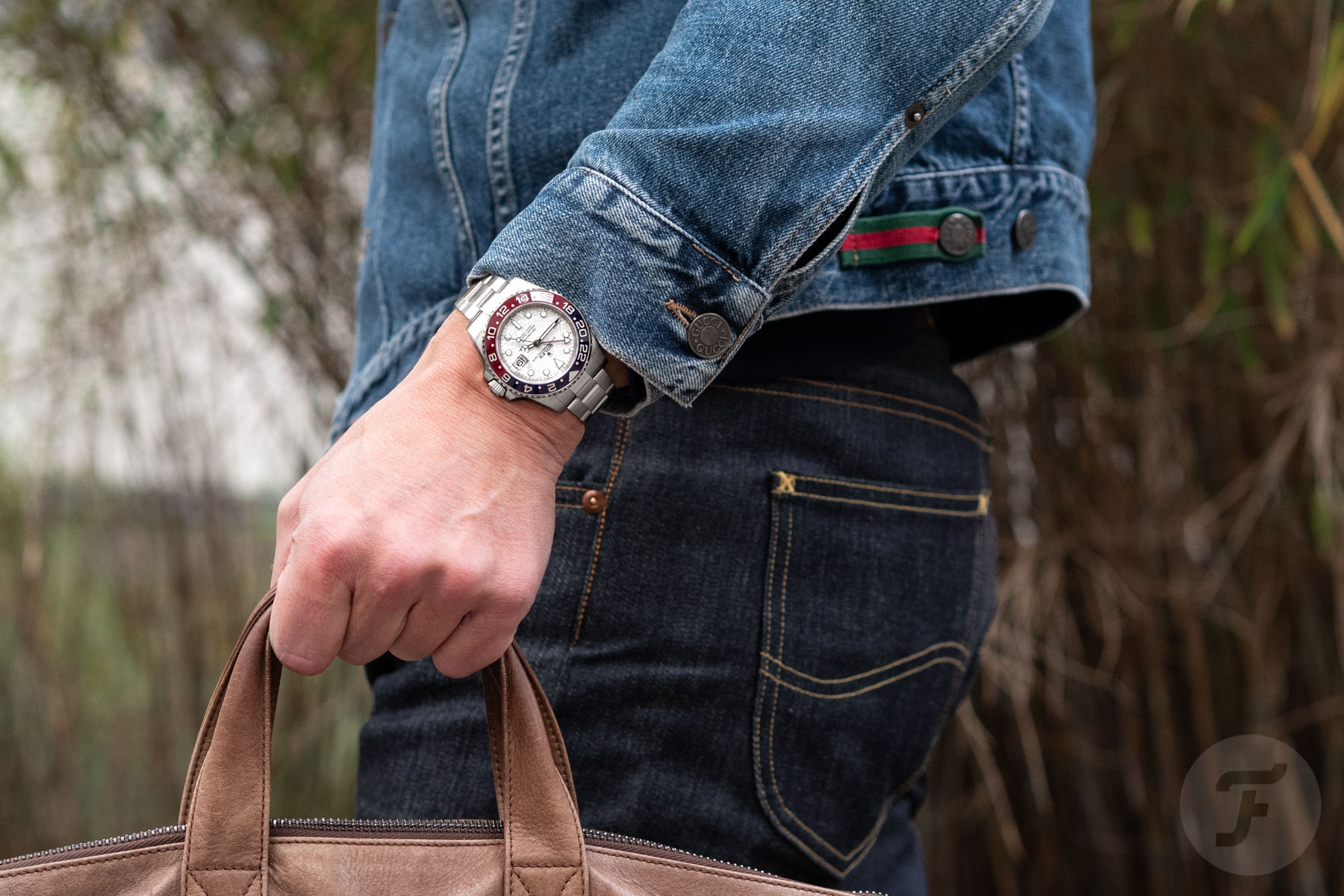 Watch Year 2021 in retrospect — Worrying trends
Rolex prices on the secondary market and auctions were on yet a higher level. I wrote about it in my story titled "Auction Absurdity", and I also touched upon the matter in my story about the Rolex "Tiffany" Oyster Perpetual that doesn't exist. The most staggering auction result was not the 1957 Speedmaster CK2915-1 that got a record-shattering winning bid of CHF 2,550,000. Nope, it was the Patek Philippe Nautilus 5711 signed Tiffany & Co. that was auctioned for no less than $6,503,000 (including buyer's premium). With a world full of watches that have become unobtainable, the risk of getting robbed of your high-profile, prized possession has unfortunately become a factor to reckon with. Therefore, I reckoned that a word of warning was wise.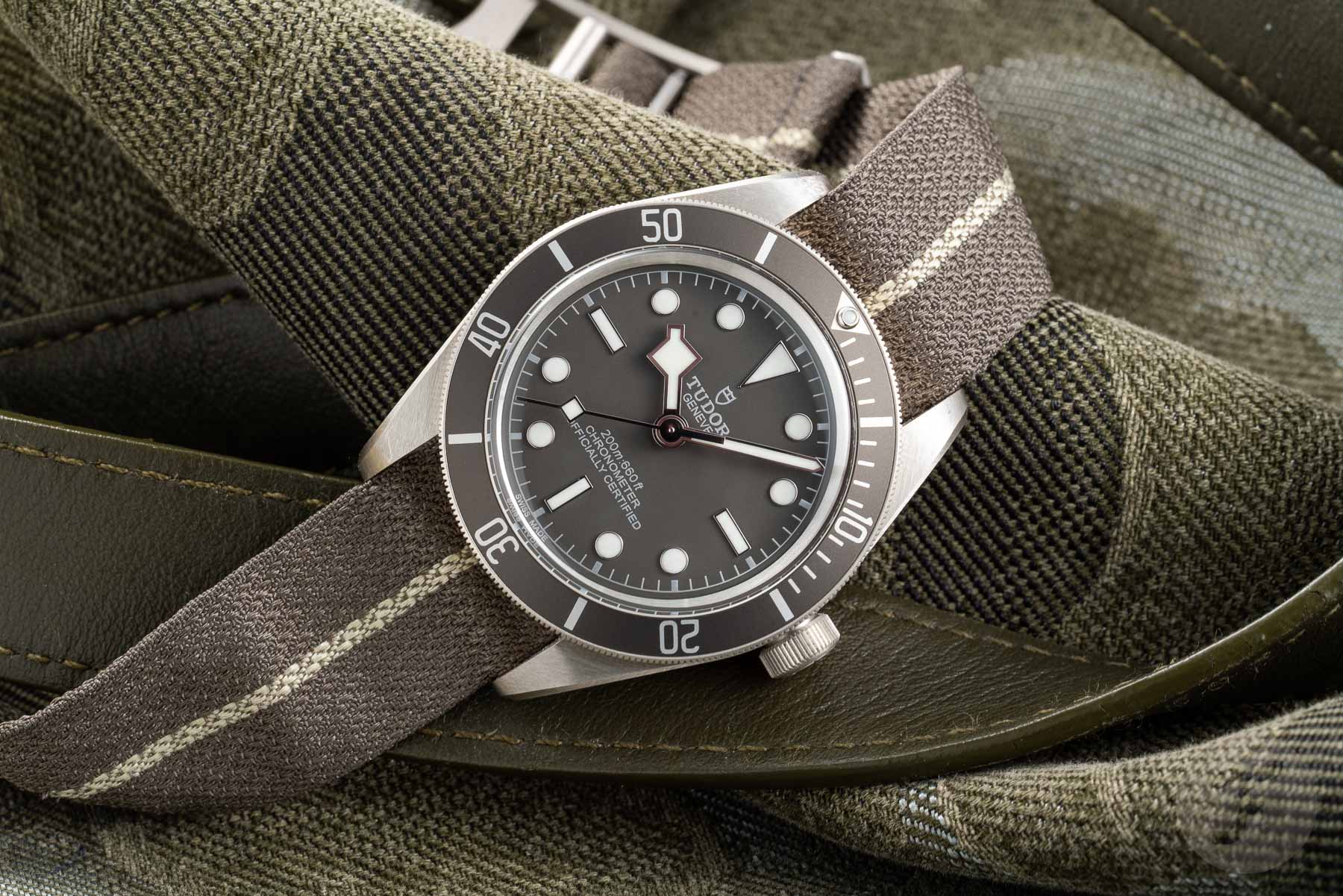 Since I can't start the new year on such a downer, I will tell you the most impressive novelties of 2021 for me. The Tudor Black Bay .925 Sterling Silver was a watch that took me by surprise because of its original case material and color choice. I really didn't want to take it off my wrist. The new Omega Speedmaster Professional Moonwatch with Hesalite crystal should be my next purchase. Omega updated a pure classic, and while it shows marked improvement, the way it honors the original is just fantastic.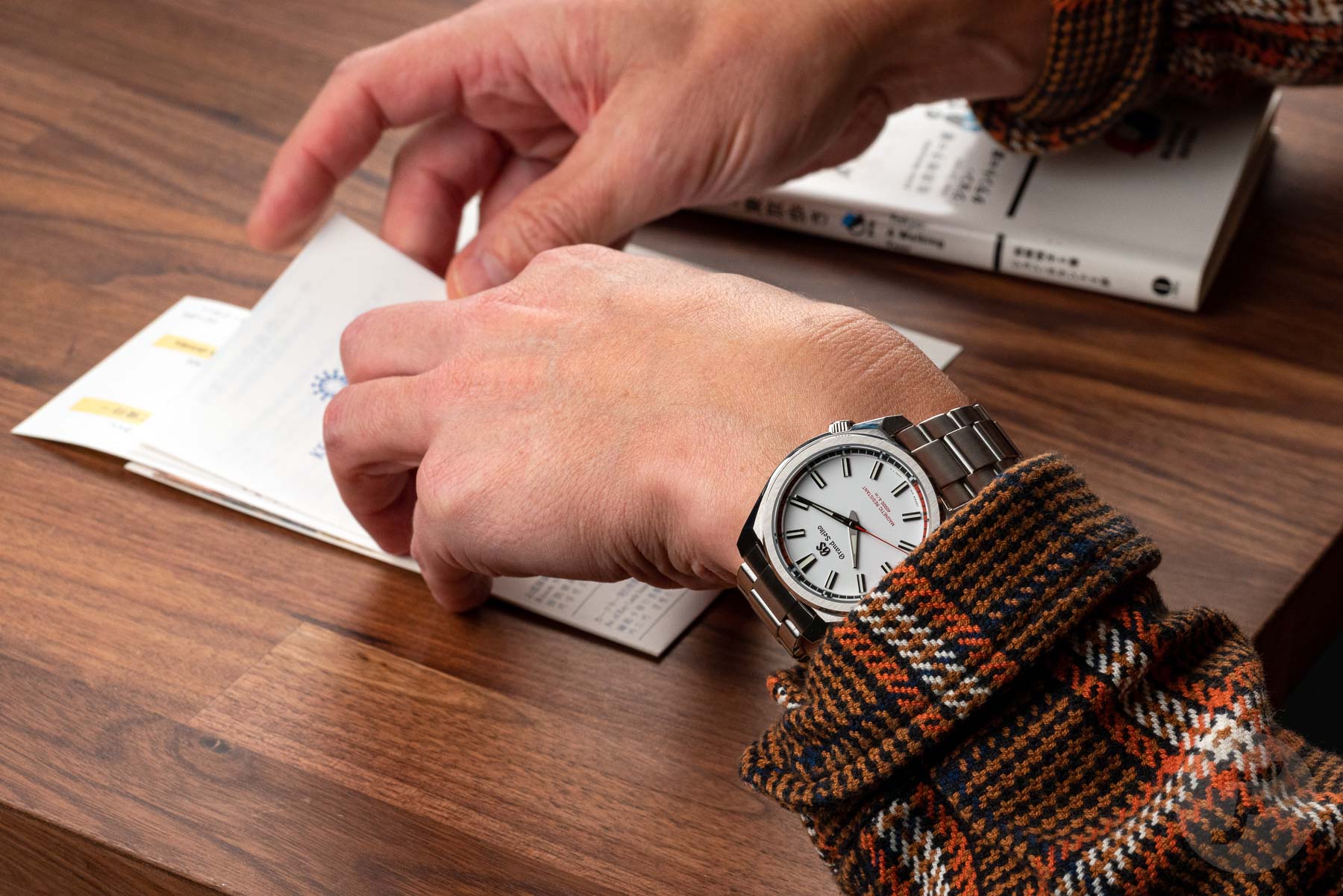 Unable to resist
The only reason I haven't bought it yet is that I just couldn't resist the bright white allure of the Grand Seiko Tough Quartz SBGX341. But the most impressive movement innovation of 2021 was, without a shadow of a doubt, the revolutionary caliber that vibrates inside the Frederique Constant Slimline Monolithic Manufacture. The movement oscillates at 288,000 vibrations per hour, 10 times faster than the industry standard. To make this 40Hz movement work, there's a one-piece, silicon oscillator instead of a standard one with 26 components. This incredible piece of innovative technology is something you would expect from Richard Mille, Patek Philippe, Ulysse Nardin, or Vacheron Constantin — brands with a certain reputation and pricing. But with an entry-level price of €4,495, the Slimline Monolithic Manufacture brings the movement revolution to the people. It is very surprising and impressive indeed.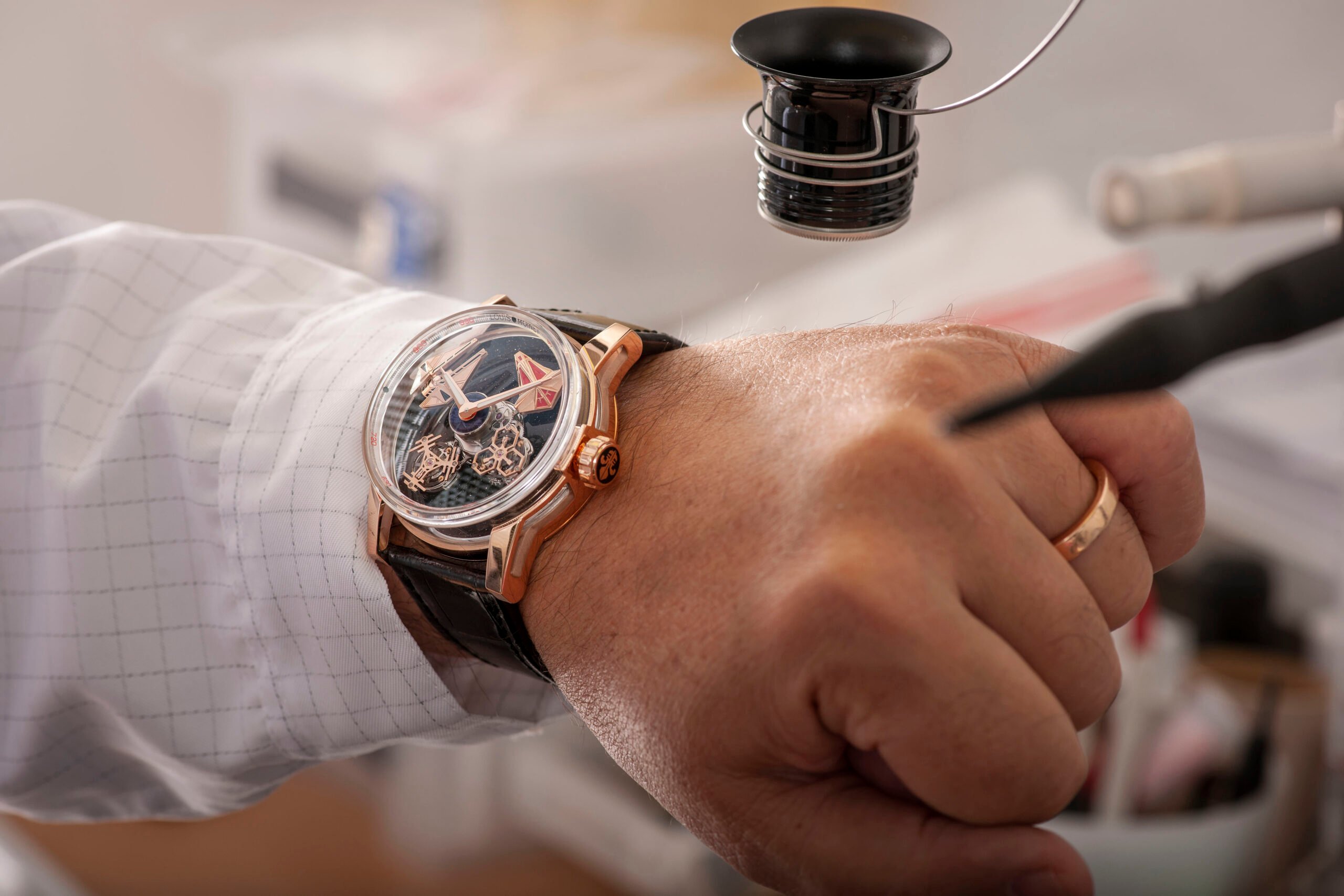 And while on the topic of movements, I should also quickly mention the Louis Moinet Space Revolution. The Space Revolution saw the debut of two satellite-like tourbillons, which whirl at high speed in opposite directions. This means the first one revolves clockwise around the dial every five minutes, and the other revolves counter-clockwise every ten. I also mention this watch because of its spiritual father, Jean-Marie Schaller. He is one of the nicest people you'll ever meet in the industry, and on top of that, he wanted to create the greatest horological show on the wrist. With the Space Revolution, he definitely succeeded. The world of watches needs more people like him!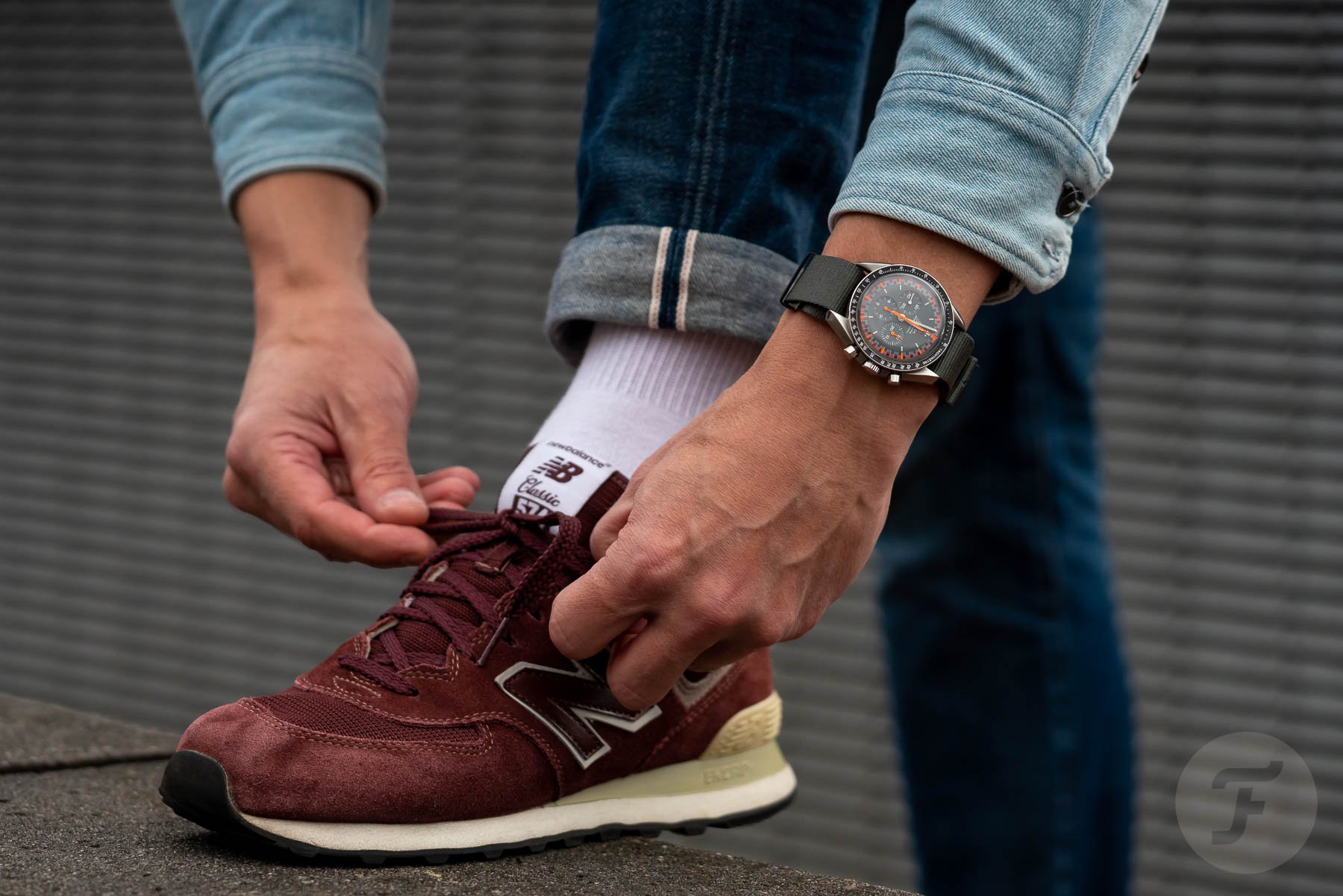 Watch Year 2021 in retrospect — Personal watch-related highlight
Of course, the most important personal highlight of 2021 for me was joining Fratello in April. I don't want to sound corny, but I really feel at home here. And it allows me to develop myself and specialize even more when it comes to writing about watches, brands, and the workings of the market and the industry. Plus, I can write creative stuff about iconic sneakers and the watches that would look good with them. I will just continue to do that in 2022 if you don't mind. I look forward to covering an exciting new year. May we continue to live in interesting watch times!
Please find and follow me at Lex Stolk • Instagram