Linde Werdelin Introduces The SpidoLite II Titanium Blue
Remember our review on Linde Werdelin's Spidolite II timepiece about a year ago? It was limited to 200 pieces only (100 for the Titanium and 100 for the Anthracite DLC Titanium). Linde Werdelin now introduces the SpidoLite II Titanium Blue, only limited to 75 pieces.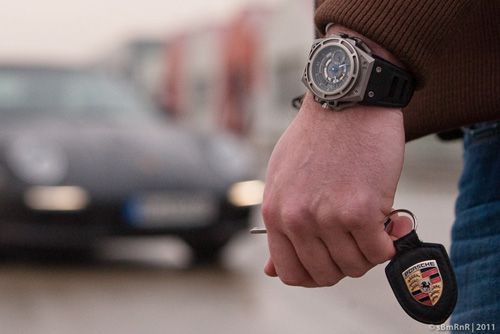 The Titanium Blue has the same features as the other two SpidoLite II models. Apart from the chromatic blue dial with orange accents, Linde Werdelin also implemented a few enhancements. One of the comments we had on the SpidoLite II last year was the following:
One minor issue we had with this watch (and the SpidoSpeed for that matter) is screwing down the crown. It seems that you'll need very thin fingers to be able to do this without hurting them. To be honest, the three of us (Dennis, Bert and RJ) are not light-weights our selves, but it shouldn't be that hard to screw the crown back on with your fingers. Perhaps LW can or will work on this in their next 'releases'.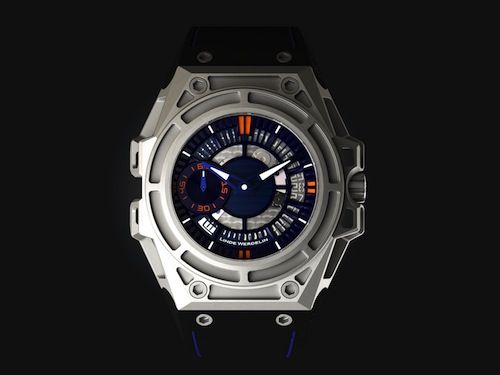 It seems that Linde Werdelin has been working on the design of the crown guards to solve this issue. The Titanium Blue model leaves more space around the crown, which makes it easier to access and set time and date. As they improved the ease of operating the watch, the biggest con of the SpidoLite II has clearly been solved.
We are happy to learn that our friends from Linde Werdelin listened to their customers (and hopefully a bit to us as well) and improved their watch based on the feedback they received. Just like the other SpidoLite II, the movement remains technically unchanged. It is a caliber LW04, based on the Concepto caliber 2251.
Linde Werdelin is clearly leaving the previous 2/3-Timer and One models for what they are and continue to build on the Spido and Oktopus collections. With approximately 500 pieces per year in total (read about it in our interview with Jorn Werdelin that we did exactly 12 months ago), we would be more than happy to see more pieces based on either the Spido or Oktopus design, hopefully with some cool complications (as we loved the Oktopus Moon Phase they introduced in 2010).
The SpidoLite II Titanium Blue is now being offered on the official Linde Werdelin boutique for 10.400 CHF, excluding VAT.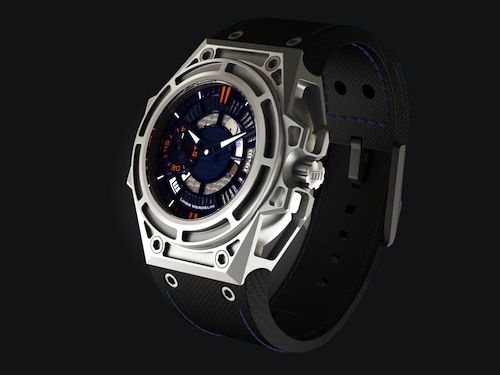 More information can be found here: www.lindewerdelin.com/watches/spido/spidolite-ii-titanium-blue