Linde Werdelin Oktopus II Double Date Live Pictures From BaselWorld 2012
As promised, we bring you the pictures of the new Linde Werdelin Oktopus II Double Date timepiece. During one of our first appointments in BaselWorld we've met with Morten Linde and Jorn Werdelin and took some time to shoot photos of their new Oktopus II. In short, we are impressed by this new style sports watch with its typical LW design and yet so different from their previous Oktopus diver's watch.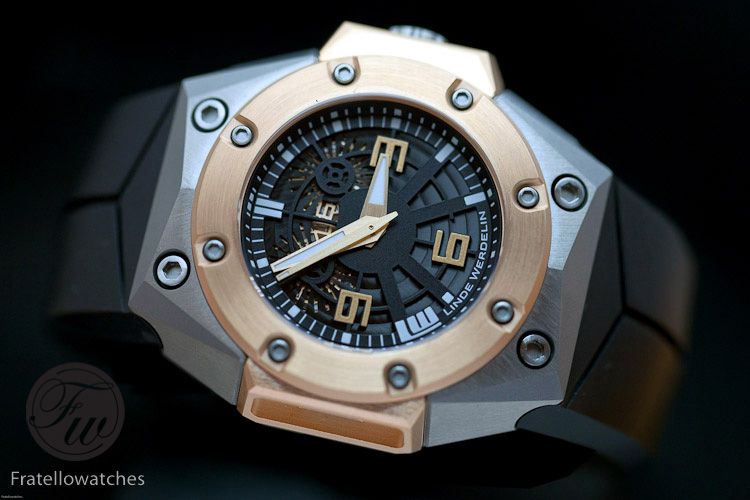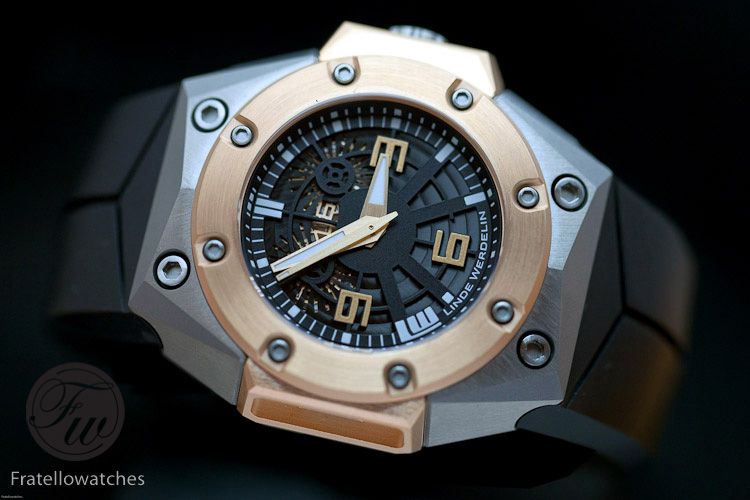 The details we've mentioned in our Oktopus II announcement blog post were even better in real life, like the Oktopus on the dial, the logo between the 7 and 8 o'clock hour marker and the 9, 3 and 6 o'clock numerals. Above, you see the rose gold / titanium model that will retail for 18.500 CHF and will be restricted to 88 pieces only.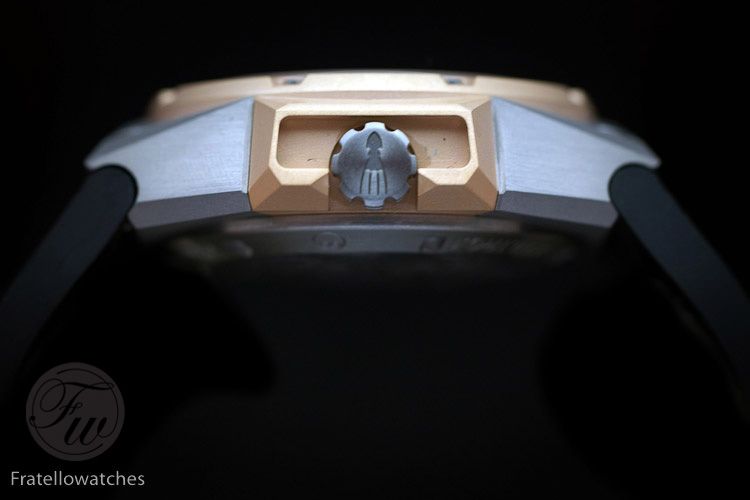 A nice detail we haven't mentioned in our announcement is the engraved oktopus in the crown. Just like the dial, LW decided to create the design of the dial [and crown] without making concessions with regards to placing a logo or brand name.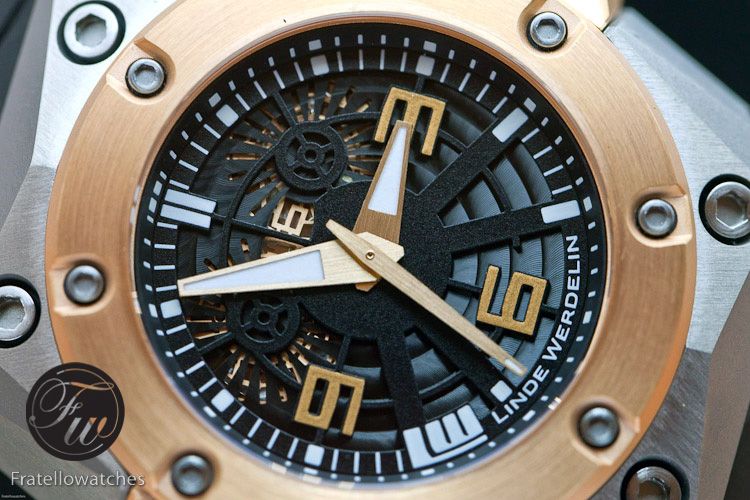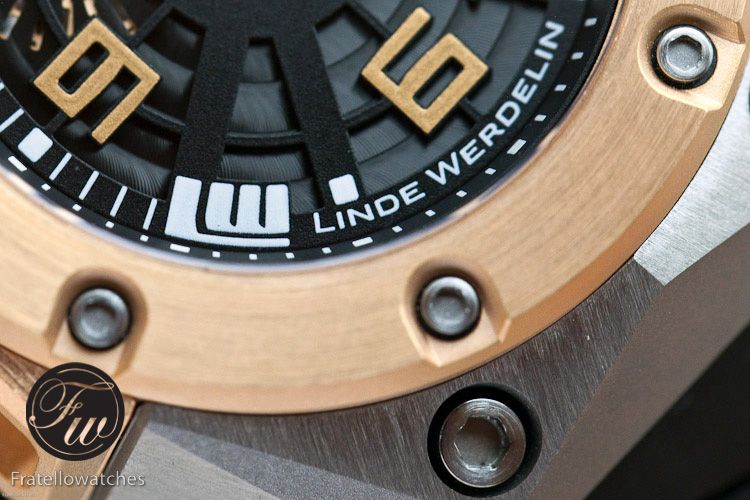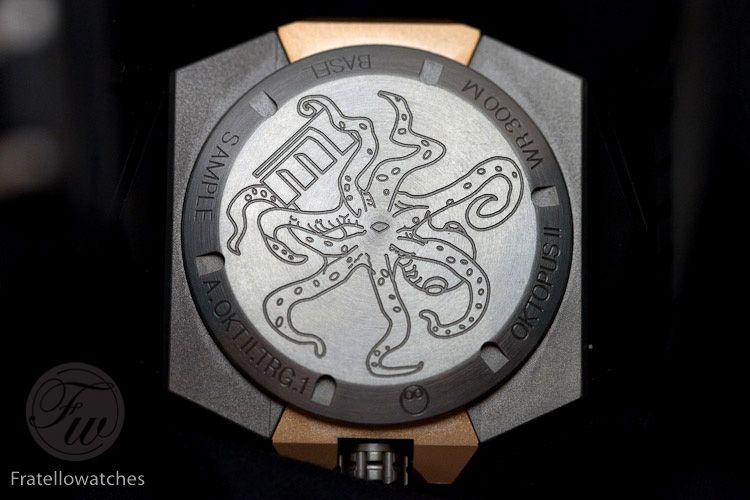 The case back of the Oktopus II has this incredible engraving of ….. an oktopus! It looks really nice in our opinion and as we've said before, we are pretty fed up by seeing transparant case backs in non-complication watches (with the exception of a few of course).
Below, you'll see the titanium version with a ceramic dial and titanium DLCed instrument attachments at 3 o'clock and 6 o'clock [or just 'ears'] with a yellow strap and matching accents on the dial. Restricted to 88 pieces, lists for 9,400.- CHF.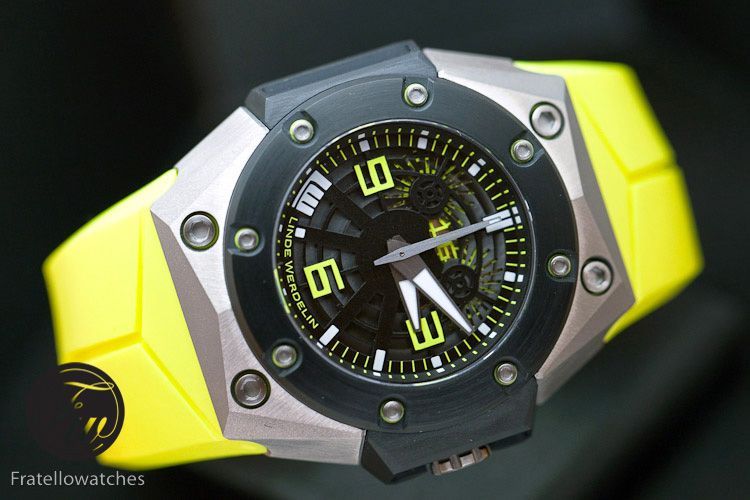 More information about the new Oktopus II can be found here.