Certainly not for everyone, but Linde Werdelin is confident that this Jewelled masterpiece will find its way to 50 owners.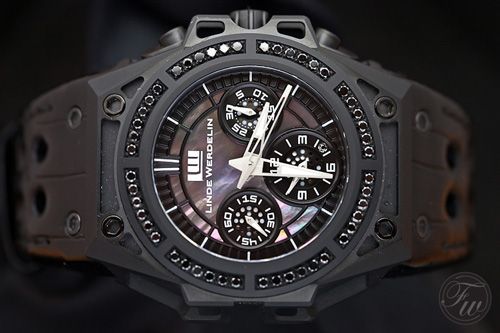 Diamonds and a MoP dial in a sports watch, despite being a dangerous combination we happen to love the look of this watch! The black DLC SpidoSpeed case that has been well received by watch aficionados got this entirely different look by adding a mother of pearl dial and 48 black diamonds in the bezel and 1 on the dial (together a value of 1.57 carat).
This Linde Werdelin SpidoSpeed Black Diamond watch has the same case dimensions and movement specifications as the previous released and reviewed SpidoSpeed watches (click here for our in-depth review of the SpidoSpeed).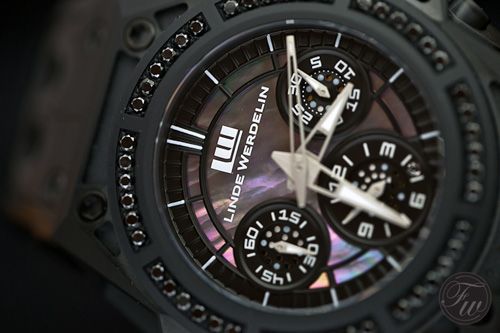 As said, only 50 pieces will be produced of this SpidoSpeed Black Diamond and will retail for CHF 25,000.- (excluding VAT). More information can be found on the official Linde Werdelin website, where they've put on-line a dedicated section for their Black Diamond timepiece (click here).
In cased you missed it, you might want to read about the Oktopus II as well and the conversation FW had with Jorn Werdelin about their designs (click here).